Welcome aboard! Do you need to fill the seats of an airline? I'm here to help you reach max capacity whether you're in charge of marketing for a budget airline or high-end customers that demand no less than a private flight.
Airline Marketing Slogan Ideas
Each of these slogans encapsulates a unique selling proposition for an airline from exceptional customer service to unrivaled comfort or innovative features.
Making The World Feel Smaller
Your Gateway to The Skies
Experience Freedom on a Whole New Level
Fly Beyond Expectations
Turn Miles into Memories
The Sky's Not The Limit with Us
Elevate Your Travel Experience
Get Carried Away, Fly With Us
The Sky is Your Playground
Redefining the Joy of Flight
Bringing the World Closer, One Flight at a Time
Your First Class Experience Awaits
Travel Made Simple
Creating Moments in The Sky
Where Adventure Takes Flight
Connecting Continents, Uniting People
Takeoff to Tomorrow
Turning Air Travel into a Delight
Our Service Soars
Embrace the Sky, Embrace Freedom
Flight, The Epitome of Freedom
The Best Way to Fly
The Wings of the Future
The Comfort of Home at 30,000 Feet
Above and Beyond for You
Funny Airline Slogans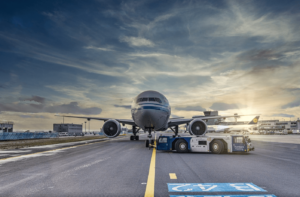 Humor can be a great way to differentiate your airline brand. When's the last time you laughed at airline marketing? These slogans also work well on social media where advertising is usually more light hearted and entertaining.
We're Just Plane Awesome!
No Need for Red Bull, We Give You Wings!
We'll Probably Get You There on Time.
Enjoy Our In-flight Entertainment: The Clouds
Fly It Like You Stole It
Our Pilots are Aerodynamically Pleasing
Our Airline Food: Surprisingly Edible!
Fly High, Pay Low
We Take You to Cloud 9, Literally!
Get High with Us
Our Seats Don't Recline, They Relax
Join the Mile High Club (Not Really)
Because Driving Is So Ground Level
Where the 'Plane' Sights are Extraordinary
We Never Keep Our Head in the Clouds
Aisle, Window, Sky: Choose Your Favorite View
If You Wanted to Fly, You'd Be Born with Wings. We're the Next Best Thing
Our Planes Depart on Time, Mostly
We're the 'Wright' Choice for Flying
Fly Us, We're Plane Amazing!
Take off with Us, It's Always an Uplifting Experience
Flying: Because Gravity is Overrated
Taking 'Air' Guitar to a Whole New Level
We've Got Your Extra Leg Room Right Here!
Join Us, We're on Cloud Wine in the Sky
Our Air Hosts Are More Entertaining than Most Sitcoms
Gravity – Who Needs It?
Aviation Marketing Slogans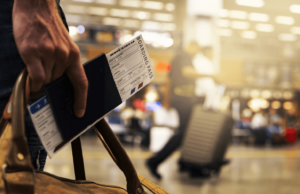 These marketing slogans are perfect for any company serving the aviation industry.
Propelling Success
Navigating Your Skyward Aspirations
Innovation Takes Flight
Crafting the Wings of Progress
Soaring Above the Standard
Excellence in Every Elevation
Powering Progress in the Clouds
Your Skyward Partner in Success
Shaping the Skyline of Tomorrow
We Fuel Your Ascent
Aviation Solutions, Elevated
Touch the Sky with Us
Reach New Heights in Aviation
Aviation Crafted for Excellence
Your Airborne Ally
Where Sky Meets Success
Designing the Future of Flight
Flying High, Touching Lives
Revolutionizing the Skyways
The Sky is Not Our Limit
Transcending Boundaries, Together
Bridging Horizons in Aviation
Making Flight a Delight
Your Flight, Our Mission
Building Tomorrow's Sky Today
Old Airline Slogans
These slogans bring back the nostalgia and the romance of the early days of air travel while promising to uphold the conveniences and amenities the modern traveler is accustomed to.
The Classic Way to Fly
Wings of Yesterday, Today
Retro Skies, Modern Vibes
Experiencing the Golden Age of Flight
Relive the Elegance of Air Travel
Timeless Journeys, Modern Comforts
Legacy of the Skies
Retro Jets, Modern Set
Bringing Back the Glamour of Flight
The Golden Wings of Yesteryears
Fly the Vintage Skyways
Old-World Charm at 30,000 Feet
Nostalgia Takes Flight
Experience the Classic Skies
Vintage Wings, Contemporary Conveniences
Relive the Magic of Old-Time Flying
Classic Flights, Unforgettable Memories
Fly into the Golden Past
Sky Journeys from the Golden Era
Turn Back Time, One Flight at a Time
Old-World Adventure Awaits
Reviving the Golden Age of Air Travel
Embrace the Elegant Era of Air Travel
Relish the Retro, Fly with Us
Travel in Time with Our Classic Flights
Aviation Safety Slogans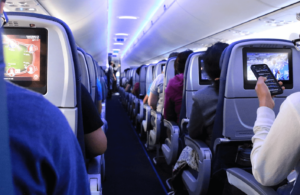 These slogans emphasize the utmost importance that airlines place on the safety of their passengers and crew, making them feel secure and taken care of during their journey.
Safety Above All
Your Safety, Our Priority
Fly Safe, and Arrive Happy
Keeping the Skies Secure
Elevating Safety Standards
Where Safety Meets the Sky
Guarding Your Journey
Safe Skies, Happy Flights
Committed to Secure Skies
Secure Journeys, Unforgettable Memories
Flight Safety: No Compromise
We're Safe and Sound, Above and on the Ground
Safe Passage in Every Package
Fly the Safe Skies with Us
Trust Us to Keep You Safe
Soaring High with Safety
Your Safety is Our Mission
Upholding Safety, Always
Pioneering Safety in the Skies
Your Guardian Angels in the Sky
Making Every Flight a Safe Delight
In Sky We Trust, Safety is a Must
Flying with Care, For You We're There
Where Safety and Service Soar
Our Checklist: Safety First, Safety Always
Domestic Airline Slogans
These slogans are an effective way to promote travel within the United States.
Connecting Our Nation, Flight by Flight
Home-Grown Flights with Heart
Your Local Wings
Fly Domestic, Feel at Home
Making Our Country Smaller, One Flight at a Time
Connecting Homes, Touching Hearts
Discover the Beauty of Home from Above
Travel Local, Experience More
Your Passport to Homegrown Wonders
Soar High, Stay Local
Your Hometown in the Sky
The Comforts of Home at Cruising Altitude
Experiencing Our Nation, Mile by Mile
Bringing Domestic Destinations Closer
Your Backyard, From a Bird's Eye View
Fly Within, Discover More
Home is Where the Flight is
The Heart of Our Country, Just a Flight Away
Discover the Charm of Domestic
Bringing Our Country to Your Doorstep
Sky High, Homeward Bound
Your Fast Track to Every State
Stay Domestic, See More
Proudly Serving Our Home Skies
From Coast to Coast, We Fly You Most
International Airline Slogans
These slogans tell travelers that your airline is an essential partner to kick off a global adventure.
Connecting Continents, Creating Memories
Making the World Your Neighborhood
Soar Global, Feel Local
Your Passport to the World
Bringing the World Closer
Flying Across Borders, Uniting Hearts
The World Awaits, Let's Fly
We Speak the Language of the Skies
Your International Wingman
Journeys Beyond Borders
World-Class Flights for a World-Class Experience
Fly Global, Live Universal
Global Destinations, Personalized Journeys
Crossing Oceans to Bring You Closer
Exploring the World, One Flight at a Time
Your Gateway to the Globe
Sky Routes to the World
Your Companion in Global Discovery
Fly the World, Feel at Home
Embracing the World, Embracing You
Wings to the World
Discover the World from Our Wings
The World at Your Wingtips
Flights for Every Corner of the World
Unfolding Global Adventures
Regional Airline Slogans
These slogans emphasize the strengths and advantages choosing a smaller regional airlines.
Your Local Sky Bridge
Connecting Region to Region
Bringing the Region to Your Doorstep
Embrace the Region, One Flight at a Time
Where Short Hops Lead to Big Adventures
The Heartbeat of Our Region
Experience the Local Flair in the Air
Your Neighborhood Airline
Regionally Rooted, Globally Connected
The Region's Preferred Wings
Your Sky Route in the Region
Fly Local, Fly Direct
Your Shortcut to Regional Treasures
Regional Routes, Personal Touch
Discover the Region from Above
We Know Our Region, Let Us Show You
Flying You Closer to Home
Tailored Flights for Our Unique Region
Regional Excellence in Flight
Taking You Where the Heart Is
Our Region, Your Adventure
Fly with Us, Feel at Home
Get to Know Your Region, Mile by Mile
Small Distances, Big Experiences
Proudly Serving Our Region's Skies
Private Airline Slogans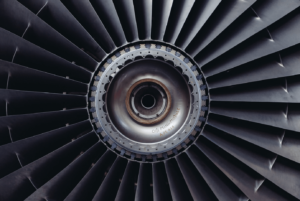 These slogans convey the luxury, privacy, and personalized service that travelers can expect when they choose to fly with a private airline.
Experience Sky Royalty
The Privilege of Privacy in the Sky
Your Private Gateway to the Clouds
For Those Who Desire More than First Class
We're Redefining the High Life
Privacy at 30,000 Feet
Elevate Your Private Journey
Fly in a World of Your Own
Luxury Has a New Altitude
Where Sky Meets Privacy
Tailored Flights for the Discerning Traveler
Fly Private, Live Elite
Your Personal Journey Above the Clouds
Elevating the Private Flight Experience
Private Skies, Personalized Service
The Fine Art of Flying Private
Redefining Luxury in the Sky
Taking Private Flights to New Heights
Discover the Luxury of Solitude in the Sky
Fly Solo, Fly Sophisticated
The Ultimate in Private Jet Travel
Your Personal Sanctuary in the Skies
Elegance and Exclusivity at High Altitude
Your Private Airborne Haven
Welcome to the World of Elevated Elegance
Low Fare Slogans
These slogans focus on the affordability of flights, especially those of budget airlines.
Fly More, Pay Less
Affordable Skies Await
Low Fares, High Spirits
Experience the Freedom of Low Fare Flights
Fly Smart, Save Big
Less Cost, More Journey
Making Sky Travel Budget-Friendly
We're Bringing the World Within Your Budget
Fly High, Spend Low
Value in Every Flight
Making Budgets Fly
Your Wallet's Best Friend in the Sky
Where Economy Meets the Sky
Bringing Low Fares and High Expectations Together
Great Prices, Even Greater Flights
Keeping Costs Low, Keeping Standards High
Adventure Awaits – at a Price You'll Love
Budget Flights, Boundless Adventures
Soaring Savings, Just for You
Low Fares, High Adventures
Low-Cost Leader in the Sky
Your Passport to Affordable Travel
We've Got the 'Fare' Factor
High on Service, Low on Cost
Where Affordability Takes Flight
Airline Taglines
These taglines can be used in various promotional materials such as advertisements, websites, and merchandise to help reinforce the airline's brand identity, mission, vision, values, and customer promise.
Fly More. Discover More.
Your Journey Begins Here
Experience the Freedom of Flight
The Skies at Your Service
Your Partner in the Skies
Making the Sky the Best Place on Earth
Touching the Sky with Glory
Where Dreams Take Flight
Fly. Love. Discover.
Transforming Travel into Experience
Because Your Journey Matters
Connecting Lives, Uniting Worlds
The Sky's the Limit with Us
Elevating Experiences
Skyward Bound, Boundless Joy
Feel the Magic at 30,000 Feet
Up in the Sky, Close to Your Heart
Empowering Journeys Across the Sky
Because Every Journey is a Story
Travel Beyond Boundaries
Taking You Places, Making Memories
We Make the Sky Feel Like Home
Experience the Joy of Flying
Making Every Mile Memorable
Where Every Flight Tells a Story
Airline Quotes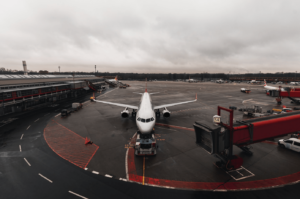 These quotes tell you the joys, expectations, and even humor about flying.
"The engine is the heart of an airplane, but the pilot is its soul." – Walter Raleigh
"When everything seems to be going against you, remember that the airplane takes off against the wind, not with it." – Henry Ford
"To most people, the sky is the limit. To those who love aviation, the sky is home." – Jerry Crawford
"For once you have tasted flight you will walk the earth with your eyes turned skywards, for there you have been and there you will long to return." – Leonardo da Vinci
"Flying might not be all plain sailing, but the fun of it is worth the price." – Amelia Earhart
"A mile of highway will take you just one mile… but a mile of runway will take you anywhere!" – Unknown
"In flying I have learned that carelessness and overconfidence are usually far more dangerous than deliberately accepted risks." – Wilbur Wright
"Man must rise above the Earth—to the top of the atmosphere and beyond—for only thus will he fully understand the world in which he lives." – Socrates
"The good thing about flying solo is it's never boring." – Steve Fossett
"Airplanes may kill you, but they ain't likely to hurt you." – Satchel Paige
"In the case of pilots, it is a little touch of madness that drive us to go beyond all known bounds. Any search into the unknown is an incomparable exploitation of oneself." – Jacqueline Auriol
"Ladies and gentlemen, this is your captain speaking. We have a small problem. All four engines have stopped. We are doing our damnedest to get them going again. I trust you are not in too much distress." – Captain Eric Moody
"The exhilaration of flying is too keen, the pleasure too great, for it to be neglected as a sport." – Orville Wright
"Thank God men cannot fly, and lay waste the sky as well as the earth." – Henry David Thoreau
"The moment you doubt whether you can fly, you cease forever to be able to do it." – J.M. Barrie
"There is no sport equal to that which aviators enjoy while being carried through the air on great white wings." – Wilbur Wright
"I remember a time when a cabbage could sell an airline ticket." – Richard Branson
"Every flyer who ventures across oceans to distant lands is a potential explorer; in his or her breast burns the same fire that urged adventurers of old to set forth in their sailing-ships for foreign lands." – Jean Batten
"I fly because it releases my mind from the tyranny of petty things." – Antoine de Saint-Exupéry
"The airplane stays up because it doesn't have the time to fall." – Orville Wright
"More than anything else the sensation is one of perfect peace mingled with an excitement that strains every nerve to the utmost if you can conceive of such a combination." – Wilbur Wright
"We were not meant for the sky, but here we are, flying each day." – Unknown
"You haven't seen a tree until you've seen its shadow from the sky." – Amelia Earhart
"A great nation must have its own large commercial aircraft. The air transportation industry of China cannot completely rely on imports." – Li Jiaxiang
"Don't be afraid of flying. Be afraid of not flying." – Unknown
Famous Airline Slogans
These are some of the most famous airline slogans to serve as inspiration in your own marketing efforts.
Fly the friendly skies – United Airlines
The World's Favorite Airline – British Airways
Something special in the air – American Airlines
You'll love the way we fly – Delta Airlines
We love to fly and it shows – Delta Airlines
The Spirit of Australia – Qantas Airways
There's no better way to fly – Lufthansa
Emirates. Fly Better – Emirates
The Reliable Airline – KLM Royal Dutch Airlines
The World's Most Experienced Airline – Pan American World Airways (Pan Am)
Going for great – American Airlines
From the Heart of Eurasia – Turkish Airlines
Keep Climbing – Delta Airlines
Flying the flag – British Airways
Let's get it done – Air New Zealand
Choose a place, let's fly! – Air China
To Fly. To Serve – British Airways
Inspiring your dreams – Iberia Airlines
Today. Tomorrow. Together – Lufthansa
Don't make plans. Make options. – JetBlue Airways
Journeys of Inspiration – Singapore Airlines
Make every journey personal – Cathay Pacific Airways
You're going to like us – Trans World Airlines (TWA)
World's Best Airline – Qatar Airways
We do it all for you – United Airlines
An airline's slogan or tagline serves as its vocal identity in the vast world of air travel, distinguishing it from competitors and forging a memorable relationship with travelers. I hope this list of ideas help your online and offline marketing efforts take flight.