Advertising agencies are appealing business to start for a number of reasons. First, they can be created and scaled with almost no money in the beginning. After all, you can hang up your shingle and offer a service with nothing more than a laptop and an internet connection. Many founders have done exactly that to build 6 and 7 figure businesses. 
Need to hire to support more customers you bring on? You can quickly scale-up with outsourced employees that are experts that are specialists in a variety of marketing channels from email to PPC to direct mail. Thanks to websites like UpWork and Fiverr, hiring out experts for small marketing tasks is no longer a challenge.  
While low barriers to entry is an advantage for a marketing agency this can also create challenges since there's an ocean of competitors fighting for clients. To help you build an ad agency that truly stands out, I wrote down this unique list of name ideas designed to attract high-end clients and stand apart from the herd. 
Advertising Agency Name Ideas
Wave of Customers

Virtual Velocity

Ignite Impact

Viral from Birth
Pampered Promotions
Endless ROI
Digital Meow
Awareness Author
Carefully Converted
Pathways PR
Vast Viral
The Ad Professors

Momentum Marketing 

Commenting for Consumers
PR Pragmatic

Creative Catalyst

Cybernetic Canvas

Printing Profits
Found You in the Comments
Super Scale Agency

Digital Dynamo

Quantum Quasar

Infusion Innovation

Barking Dog Agency

Afterthought Ads

Meta Mirage

Customer Quest

Polaris Pixels

Victory in Volume
Tasty Impressions

Dynamic Drift

Empire Ad Launch

Nexus Navigators

Kinetic Kudos

Fusion Frequency

Radiant Revolution

Synergy Surge

Empyrean Edge

Luminous Leap

Harmony Horizon

Twilight Transition

Momentum Mirage

Ethereal Echoes

Nova Nucleus

Prism Pulse

Flux Fantasy

Reality Ripples
Branding Agency Name Ideas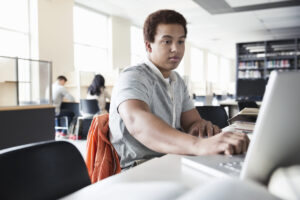 TechTitan Branding

NexGen Catalyst

Quirky Connectors

Lifted Metrics
Never Ending Networking

DigitDynasty Branding

SiliconVision

CyberCraft Creations

ByteBrilliance Branding

Techtonic Trends

FuturaFocus

Gigabyte Genius

Pinnacle Pixels

Pixel Pioneers

TechVerve Visionaries

Binary Brandworks

CodeCrafter Creations

Byte Bound Branding

Wired Waves

Logic Leap

ChipCharm Creations

KernelKraft

PixelPulse Branding

CyberCircuit Creations

NanoNiche Branding

Infotech Innovators

Digital Divinity

QuantumQuill Creations

TechTemple

InterfaceImpressions

SignalSpark Branding

RadiantRays Branding

BrandBorn Again

Phoenix Facelift

SecondWind Studios

Reboot Branding

Resurgence Realignment

Transform Trailblazers

Evolve Elevation

Refresh Revamp

Reframe Renaissance

Rebirth Branding

NovaNovelty

Metamorph Masters

Rethink Rebrand

IdentityIgnition

Renewal Revolution

PivotPoint Branding

Reclaim Rebranding

Flipside Facelift

Revive Revision

Turnaround Titans

Creative Conquerors

Visionary Vanguards

GeniusGrafters

ProlificPulse

ProdigyProductions

Iconic Imprints

StellarSpectra

Dynamic Dimensions

VisionVentures

GeniusGravity

Luminous Lab

Signature Symphony

Apex Artisans

CreativityCapsule

InsigniaImpulse

BrandBeat

Vibrant Visions

ImpulseInnovations

Prestige Progression

Origin Optimizers

Aesthetic Architects

Genius Galaxy

Expression Engine

Magnetic Makers

Elite Eminence

Concept Creators

Brilliance Boosters

Vibrance Voyagers

Ideation Igniters

Thought Translators
Marketing Agency Names
Epicure Excellence

Radiant Resonance

Pristine Pursuit

Majestic Momentum

Posh Promotion

Prime Perception

Exquisite Edge

Grandeur Growth

Apex Ascent

Elite Evolution

Platinum Perspective

Luxe Lineage

Refined Reach

Virtuoso

Summit Strategy

Legacy Latitude

Paragon Provenance Promotion

Noble Notion

Regal Ripples

Sterling Strategy

Insignia Influence

Peerless Presence

Distinguished Drive

Empyreal Edge

Echelon Excellence

Vanguard Vision

Luminary

Posh Provenance

Marquee

Velvet Virtuosity

Ultimate Uptrend

Aegis Advantage

Majestic Marketing

Elite Echelon

Enclave

Sumptuous Surge
Digital Marketing Agency Names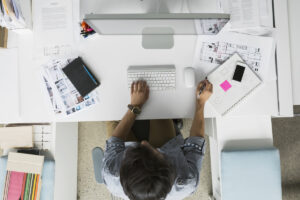 Pulse Pixel

Matrix Maximizer

Connect Catalyst

Keyword Kings

Byte Breeze

SEO Spectrum

Media Magnets

Stream Surge

Reaction Rave

Click Conduit

Rank Rise

Digital Dazzle

Vibe Vector

Post Prestige

Search Sherpa

Alpha Algorithm

Page Pioneers

Pixel Powerhouse

Rank Rangers

Fusion Feed

Spark Spiral

Trendsetters

Engage Elevate

Chat Chariots

Meta Masters

Viral Vision

Content Cosmos

Web Wave

Pinnacle Page

Promote Prism

Share Spire

Klout Kick

Quantum Quest

Authority Amplifiers

Fizz Feed

Amplify Atmosphere

SEO Sages

Byte Blaze

Omnipresence Online

Synapse Shift

Reaction Rave

Buzz Blast

Post Prestige

Promoters of Passion

Quantitative Quotient

Stream Surge

Page Pioneers

Traffic Trek

Pulse Pixel
Social Media Marketing Names
Target Traction

Social Swarm
Measurable Social
Click Talker

Connect Crafters Digital Marketing

Ignite Interface Social Marketing

Keystone Kinetix Digital Solutions

Virtuoso Velocity Marketing

Engage Net Digital Solutions

Social Sequence Solutions

Crescendo Social Solutions

Amplify Axis Social Services

InteractInnovations Agency

Radiant Rise Digital Marketing

PulsePioneer Digital Marketing

CaptivateCrew Social Strategies

Ascend Social Marketing Agency

Ethereal Social Impact

Reel Ripple

Connect Hub Social Strategies

ThriveBurst Social Media

Emoticonic

Fresh Clicks
More Ideas: 431+ Augmented Reality Company Name ideas for Startups 
ConnectCatalyst Digital Agency

Pinnacle Influence Strategies

Quantum Quill Media Marketing

EngageSphere Digital Marketing

Wavefront Social Ventures

OnPoint Media Dynamics

Optimum Outreach

Pivot Peak

Spectrum Spire Social Strategies

Trend Trail

Zephyr Social Strategies

NexusPoint Social Services

Momentum Social Marketing

Bright Horizons Social Media

Thrust Social Media Solutions

Pixel Perfect Media Solutions

Elevate Echo Social Agency

Digital Dynamo Marketing Agency
Video Agency Names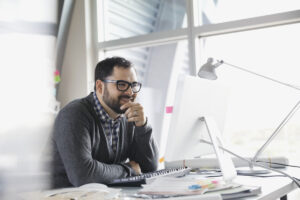 Montage Masters

Short Form Ad King

Broadcast Brilliance

Way Up Watch Time
Done For You Video Edits
No Limit Editting
For Profit Programming

Channel Charm

Effortless Engagement
Video Vitality

CTA Video Queen

Video Mountain

Crystal Captures

Vision Vistas

Commercial Catalyst

Promo Pioneers

Spectrum Spotlight

Screen Symphony

Frame Fusion

Telecast Triumph

Ad Aesthetic

Epic Echoes

Video Vogue

Captivate Clips

Media Majesty

Scene Splendor

Broadcast Boutique

Picture Prestige

Doodle Dreamers

Animation Architects

Explainer Express

Narrative Navigators

Pictorial Pioneers

Sketch Symphony

Cartoon Crafters

Motion Maestros

Storyline Stewards

Informative Imagery

Toon Titans

Conceptual Creators

Doodle Dexterity

Insight Illustrations

Marvelous Metaphors

Plot Puppets

Story Seekers

Visual Verse

Wisdom Weavers

Animated Artistry

Explanimation Experts

Scripted Symphony

Simplified Scribe

Conceptual Cartoons

Insightful Illustrations

Vivid Visions

Aha Animations

Storyboard Symphony

Expressive Elements

Unfold Universe

Edit Elegance

Production Pulse

Frame Foundry

Clip Couture

Cut Crafters

Sequence Savvy

Timeline Titans

Visionary Vertex

Reel Reflectors

Scene Sculptors

Rhythm Riders

Seamless Splicers

Stellar Stitch

Timeless Transitions

Pacing Pioneers

Harmony Handlers

Audiovisual Artisans

Dynamic Designers

Cinematic Creators

Refined Revisions

Seamless Sequences

Stellar Screens

Grand Graphics
SEO Agency Names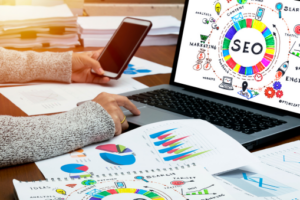 Ramp Rank Revolution 

Quantum Quotient SEO

Virtual Visibility Ventures

Prime Algorithm Architects SEO

Elite Ethos SEO

Prime Performance SEO Pros

Search Sight Solutions

Supreme Crawling Champions SEO

Web Works Wonders

Search Surfers SEO

Top Rank Titans

Rank Raiders SEO

SEO Sensei Solutions

Pixel Perfect SEO

Rank Rocket SEO

Keyword Keystone

Click Crafters SEO

Web Wise Wizards

Leading Pros Ranking Service

Search Spectrum SEO

Visibility Vanguards

SEO Navigators

Click Climb Agency

Organic Optimum Outreach

Alpha Rank Agency

Prime Performance SEO Pros

Digital Dynamo SEO

Optimize Prime

SEO Pioneers Inc.

Elite Engine Experts

Algorithm Auditors SEO

Capital Crawling Catalysts SEO

Online Optimizers

Search Engine Symphony

Upward Union SEO

Rank Regulators

Organic Outcome Optimizers SEO

Keyword Kings SEO

Binary Boost SEO

Supreme Crawling Champions SEO

The Ranking Realm

Visionary Vertices SEO

Optimum Orbit SEO

Algorithm Ascendancy SEO
Funny Ad Agency Names
Prankster Promotions

Snicker Snackers

LOL Marketing Professors

Guffaw Gurus

Jovial Jingles

Tongue-In-Cheek Tactics

Chuckles & Clicks

Pudding Punchlines

Whistle & Grin

Larks & Laughs

Bubblegum Billboards

Wisecrack Wholesalers

Chortle & Charm

The Oddball Agency

Quirk Quotient

Kitten Kaboodles

Giggly Goosebumps

Looney Logos

Silliness Specialists

MadCap Marketing

Plot Twist Promotions

Frolicsome Fables

Jester Jingles

Chuckleberry Finns

Jellybean Jesters

Hijinks Headquarters

Wacky Wizards

Smiley Surprises

Sprightly Spots

Doodle & Delight

Mad Madverts

Lollipop Logos

Mirth & Merriment

Ad-Venture Outliers

Ticklish Taglines

Comic Capitals

BellyLaugh Branding

Zany Zeppelins

Hilarious Hyperboles

Peculiar Placards

Laughter Lemonade

Whimsical Wonders

Rambunctious Rhetoric

Prankster Promotions

Guffaw Gurus

Jovial Jingles

Tongue-In-Cheek Tactics

Chuckles & Clicks

Pudding Punchlines

Snicker Snackers

Giggly Goosebumps
Design Agency Names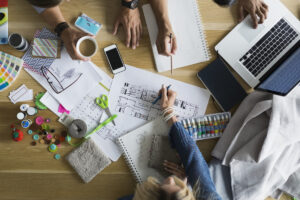 Prestige Prodigy

Alpha Aesthetics

Graphix Grotto

Clarity Codex

Flow Framework

Dreamy Doodles

Radiant Resonance

Distinct Dynamics

Brillant Blueprint

Persona Prism

Simplify Spectrum

Nova Nexus

Tangible Texture

Inky Impression

Zenith Zephyr

Muse Mirage

Silk Symmetry

Pictorial Paradox

Impact Inception

Flair Fusion

Parallax Palette

Dainty Digits

Abstract Arch

Mesmeric Mural

Vibrant Vision

Lucid Lens

Design Dreamland

Echo Easel

Optimal Osmosis

Bold Beacon

Artistic Atom

Classy Craft

Elite Enigma

Imaginative Ink

Streamlined Syntax

Monochrome Motif

Creative Canvas

Quirky Quill

Evoke Ethereal

Grand Gravitas

Aesthetic Assemble

Binary Bloom

Brilliant Blueprint

Finesse Flourish

Design Dazzle

Graceful Glyph

Creative Chroma

Orbit Originals

Virtuoso Vignette

Illustrative Infinity

White Web

Stylish Strokes

Pixel Purity

Artistic Abstracts

Bold Beacon

Urbane Unit

Fantasy Framework

Deco Dimensions

Expressive Etching

Impact Inception

Brilliant Blueprint
Media Marketing Names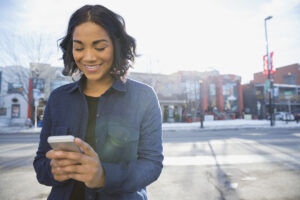 Media Maximizers

Fusion Forward

Outreach Orchestrators Agency

Branding Brilliance Agency

Creative Conversion Agency

Media Mavericks Agency

Strategy Sculptors Agency

Audience Architects Agency

Message Maestros Agency

Content Creators Agency

Impactful Imaginators Agency

Digital Dynamo Agency

Optimize Optimists Agency

Engagement Engineers Agency

Advertise Artisans Agency

Visionary Velocity Agency

Viral Vanguards Agency

Quantum Quotients Agency

Reach Revolutionaries Agency

Click Catalyst Agency

Persuasion Pioneers Agency

Traffic Titans Agency

Interactive Impresarios Agency

Dynamic Directions Agency

Campaign Commanders Agency

Promote Professionals Agency

Growth Gurus Agency

Metrics Maestros Agency

Multichannel Maestros Agency

Conversions Craftsmen Agency

Niche Navigators Agency

Ad Amplifiers Agency

Return Revolutionaries Agency

Success Sculptors Agency

Persona Pioneers Agency

Hook Heroes Agency

Momentum Makers Agency

Audience Artisans Agency

Social Savants Agency

Conversion Conquerors Agency

Impactful Impressions Agency

Engagement Emporium Agency
PR Company Names
Perception Pivot
Unity Unfold PR
Connected Concepts Communications
Caliber Control PR
Failsafe Facade PR
Repute Reinvent
Visionaire Relations
Ascend Above PR
Influence Elevation
Chronos Communication
Luminary Relations
Sure Shield PR
Aegis Advocacy
Integrity Impression PR
Resilience Relations
Influence Impetus
Apex Ascent PR
PR Pioneers
Veritas Vista PR
Profile Perfection PR
Allure Advocacy
Fortitude Front PR
Crisis Curb PR
Pheonix Rise PH
Vital Voice PR
Relations Rhapsody
Should you niche down when starting a consulting company?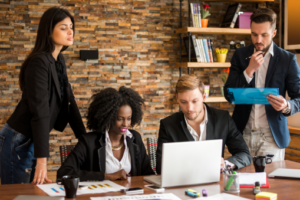 In the saturated landscape of marketing agencies, one strategic move can make all the difference in attracting premium clients: niching down. Instead of casting a wide net and accepting any work you can get, this approach focuses on a specific sector, service, or client type to serve a defined market segment. 
For example one founder who pulled this off is Morgan Gist MacDonald who started a $1.1 million per year publishing company called Paper Raven Books helping customers publish and market their books. Morgan came up with the idea while freelancing as a writer and book editor.
Morgan saw the need for a publishing solution for businesses that didn't have time or skills required to publish a book on their own. After a few years of building a freelancing business, Morgan now has 18 remote employees and even more contractors supporting her work.
The Power of Expertise
A niche marketing agency offers specialized knowledge and expertise. Clients who value quality will be willing to pay a premium for tailored services that cater to their unique needs. 
One company who went all-in on expertise was SociallyIn, an agency offering brands social strategy, content generation, community management, paid social advertising, and influencer marketing. SociallyIn develops all social media content in-house and builds marketing plans on in-depth audience demographic meetings. This specialty lets them personalize their content that most providers can't pull off.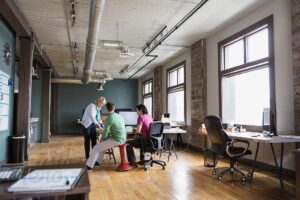 Reduced Competition
Broad-based marketing agencies often face stiff competition. By niching down, an agency enters a smaller pond where it can more easily stand out from competitors. Premium clients often seek out agencies that best fit their needs, so being a big fish in a small pond can be a significant advantage.
Better Client Relationships
By serving a particular niche, an agency can develop a deep understanding of the client's industry, including its challenges, opportunities, and competitive landscape. These insights can translates into better marketing results. 
Channel V Media (CVM) is a New York-based PR agency is the perfect example of this approach in action. The company caters to Fortune 500 companies and venture-backed tech companies. Their international reach, with partners in 41 markets worldwide, allows them to offer comprehensive PR services to global companies. As a result, CVM has become a leading Tech PR Agency who understands this unique space. 
Focused Marketing Efforts
Niching down allows a marketing agency to focus its own marketing efforts. Rather than thinly spreading resources across various industries and demographics, an agency can concentrate on the best channels and strategies for its chosen niche. This streamlined approach often results in more efficient and effective marketing.
Higher Value Proposition
Finally, niching down allows a marketing agency to offer a higher value proposition. Clients are willing to pay extra for the agency's services because of the improved efficiency and precision they provide. This boosts the agency's bottom line and helps them win over and keep additional high-value customers.
I've seen this approach be extremely beneficial for agencies. Some service companies like cosmetic surgeons or lawyers have an ability to pay $20,000 or more for monthly marketing services and advertising. However, other service providers like handyman repair professionals may not be able to afford to pay anything for third-party marketing. The market you decide to enter can dictate success or failure of an ad agency.
What are the best ways to find paying clients for a new marketing?
No track record of success? Starting from zero? Acquiring clients for a new marketing agency is the usually the biggest challenge for any new advertising agency. To help solve this problem, here's a list of strategies you can use to attract your first few clients. Many founders are able to build 7-figure businesses by mastering only one or two of these client acquisition strategies.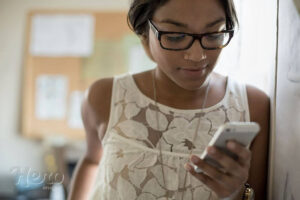 Referrals. How did Morgan from Paper Raven Books build a $1.1 million per year business? The business was largely built by asking for referrals from previous clients. Morgan would always ask for referrals and was able to stay busy with this single source of income for years.
Networking.  The founder of Stradeso, a content marketing and design agency onboarded more than 100 clients by meeting people at trade shows and industry events and handing out well designed business cards. This business currently generates $160,000 per month. 
Cold Outreach.

Research companies that fit your ideal client profile and r

each out to them directly via email or LinkedIn

. Craft a personalized message identifying their potential needs and how your services can address them. Keep things short and simple with these messages and expect to send out a lot of messages. 

Referral Program. Once you've secured your first few clients and provided them exceptional service, set up a referral program. Happy clients often refer you to other businesses if there is an incentive.
Content Marketing.

Share your knowledge through valuable, relevant, or entertaining material. If you teach someone something, you build trust and makes the sale easier. But keep in mind that it takes a long time (often years) to get results publishing content. As a result, I suggest focusing on more direct forms of marketing in the early days. 
If you've ever dreamed about launching your own advertising agency there's never been a better time than now to offer these services. With the digital revolution reshaping how businesses operate and market themselves, your niche advertising skills could be in high demand.