Health and wellness have become something that many people are growing increasingly invested in. You may be looking for a natural remedy for health issues that you are experiencing and have been doing endless research by reading books and articles surrounding nutrition.
As you read, you will probably notice that unconventional medicine can be just as effective as other forms of treatment. Amy Myers MD® is a brand, founded by Dr. Amy Myers, which offered a wide variety of nutritional supplements, vitamins, and skincare items.
Amy Myers MD® suffered from health conditions herself and understood the discomfort and frustration that many people experience. Today we will see what this brand offers and if their natural remedies truly work.
About Amy Myers MD®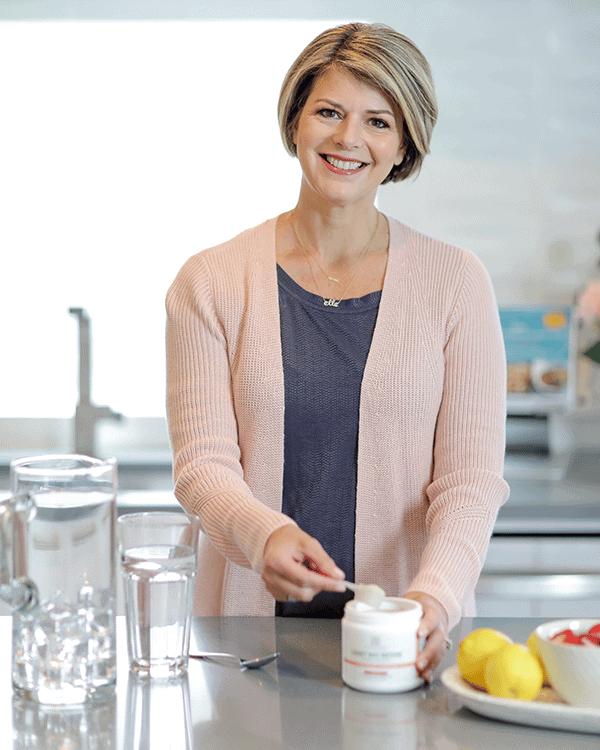 Amy Myers MD®, is a trained physician practicing medicine for over 15 years that earned her doctorate at LSUHSC in 2005.
As the founder of the dynamic company, she is also a bestselling author and formally-trained physician who has written several New York Times bestsellers, including The Autoimmune Solution and The Thyroid Connection. She has also written The Autoimmune Solution Cookbook, an Amazon #1 Bestseller.
The brand's mission is to "Empower the world to achieve optimal health," and they have reached thousands of people worldwide through their blog and social media platforms.
They have focused on helping people heal digestive issues such as leaky gut syndrome, SIBO, and Candida overgrowth. Amy Myers MD® has personally formulated over 50 pharmaceutical-grade dietary supplements.
All her products are made specifically for adults and contain some unique ingredients not found in other supplements on the market.
With features in magazines like O magazine, Women's Health, and The New York Times, the brand has attracted the attention of many major media outlets.
The company has gained a large following amongst the public, along with many celebrities and influences. They have over 135k followers on Instagram and over 200k on Facebook.
Ordering From Amy Myers MD®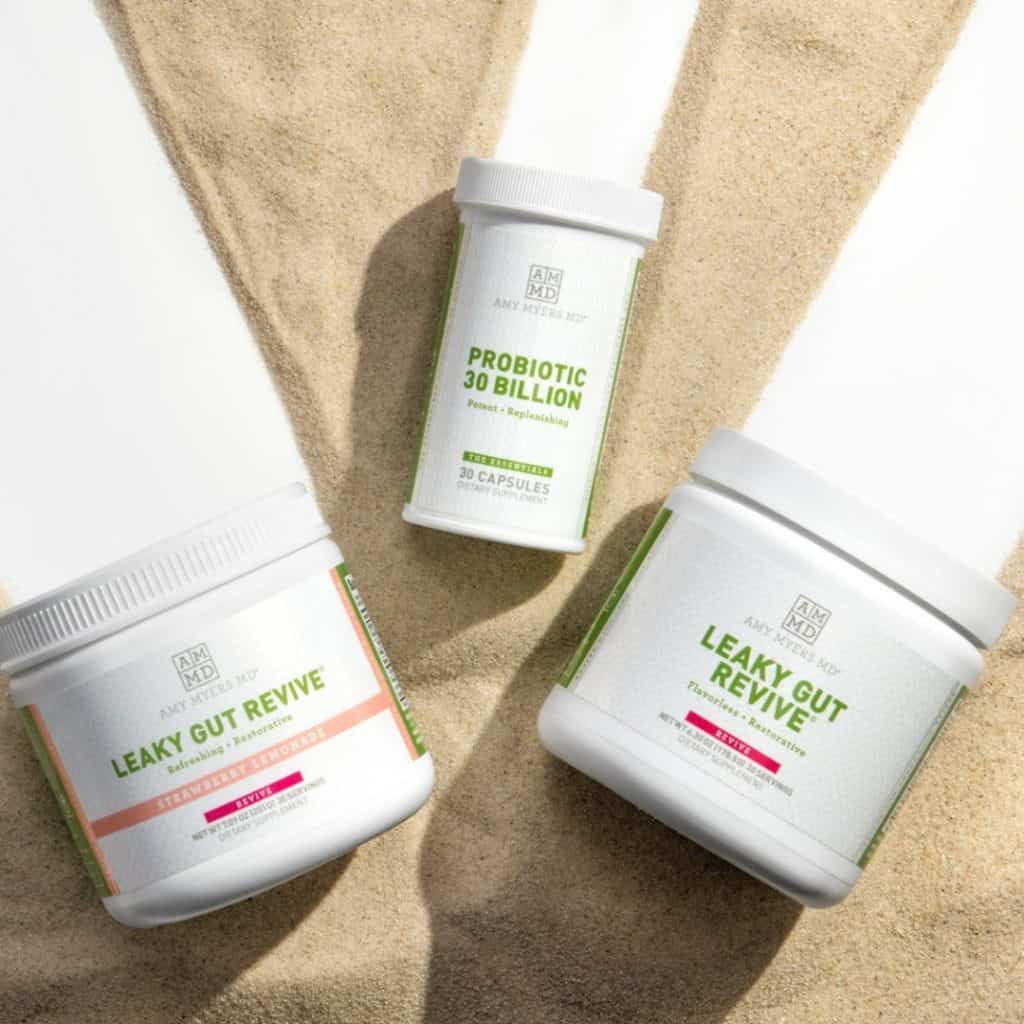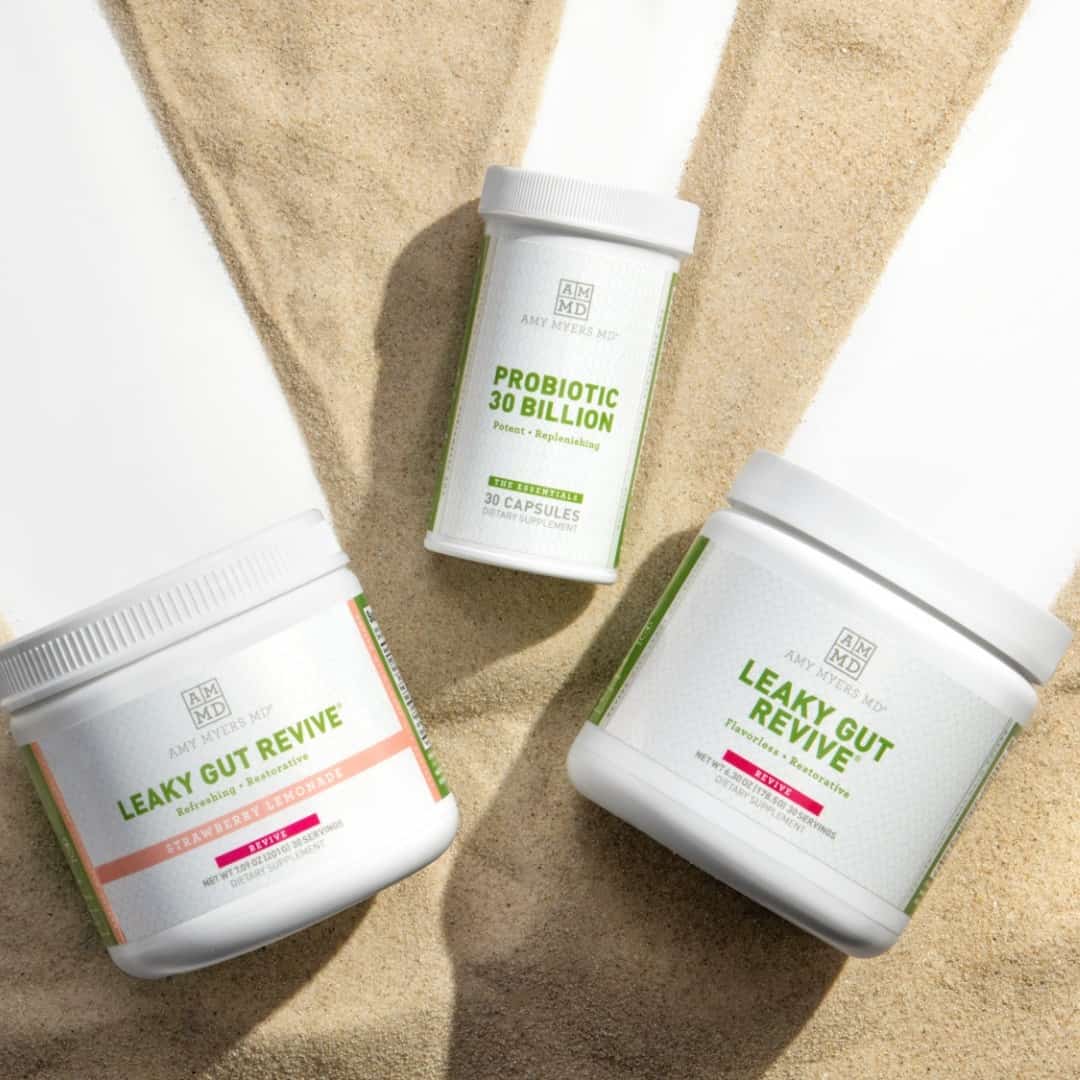 The brand offers several products and programs that are aimed at helping individuals address their health concerns.
If you are suffering from autoimmune diseases, digestive tract, or thyroid conditions, it would be worthwhile to look into the company's products.
If you are looking for a kit that addresses hypothyroidism, then the Thyroid Support Kit contains the specific vitamins and minerals you need.
For those people that are looking for something designed for optimal health The Myers-Way Multivitamin is a great solution.
Some people might be looking for a full program to help, and Amy Myers MD® offers several different programs depending on the issue you want to address. They have their extremely popular six-week program Autoimmune Solution Program that will fully support your body's immune function by eliminating toxins and nourishing your gut.
All supplements can be purchased separately if you do not want a full kit, although purchasing a full kit can save you some money. Each supplement can be purchased online through the official website, or Amazon.
You will receive free shipping if you're part of the rewards program and an excellent 90-day return policy when purchasing these products.
The supplements are also third-party tested, so you know you are getting a high-quality product tested by a company not associated with the brand.
Most recently, Amy Myers MD®, started a beauty line, and we were lucky enough to try some of their high-quality products. To hear our thoughts keep reading below.
Is Amy Myers MD® Legit
Many people may not have heard of the brand unless they search for natural remedies. However, after further research, nothing raises a red flag about the company overall.
Amy Myers MD®, has positive reviews, has been in the media and talked about by celebrities and influencers, and is backed by science.
After trying their beauty products, we can vouch that the brand is not only legit, but the products work amazing! Please read our review of the beauty kit below.
Amy Myers MD® Essential Beauty Kit Review
Replenishing Vitamin C Cleanser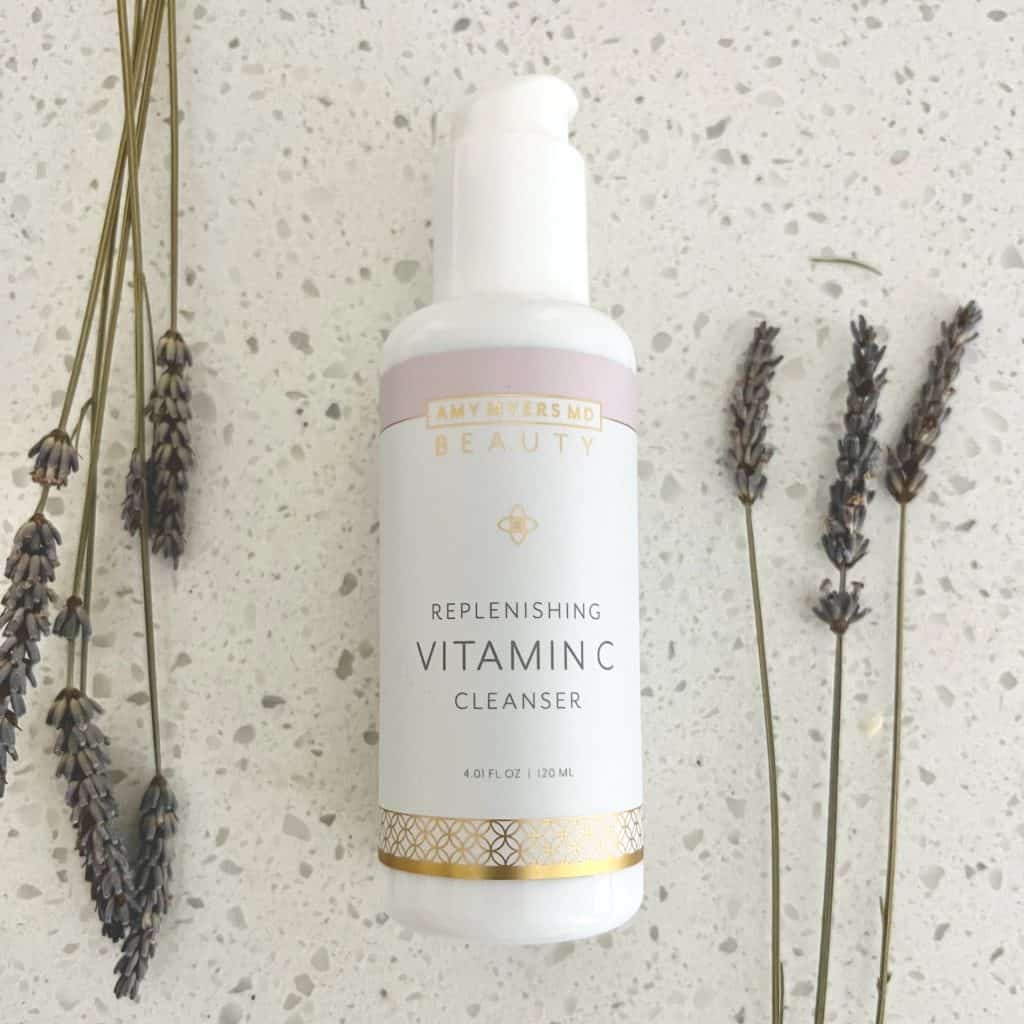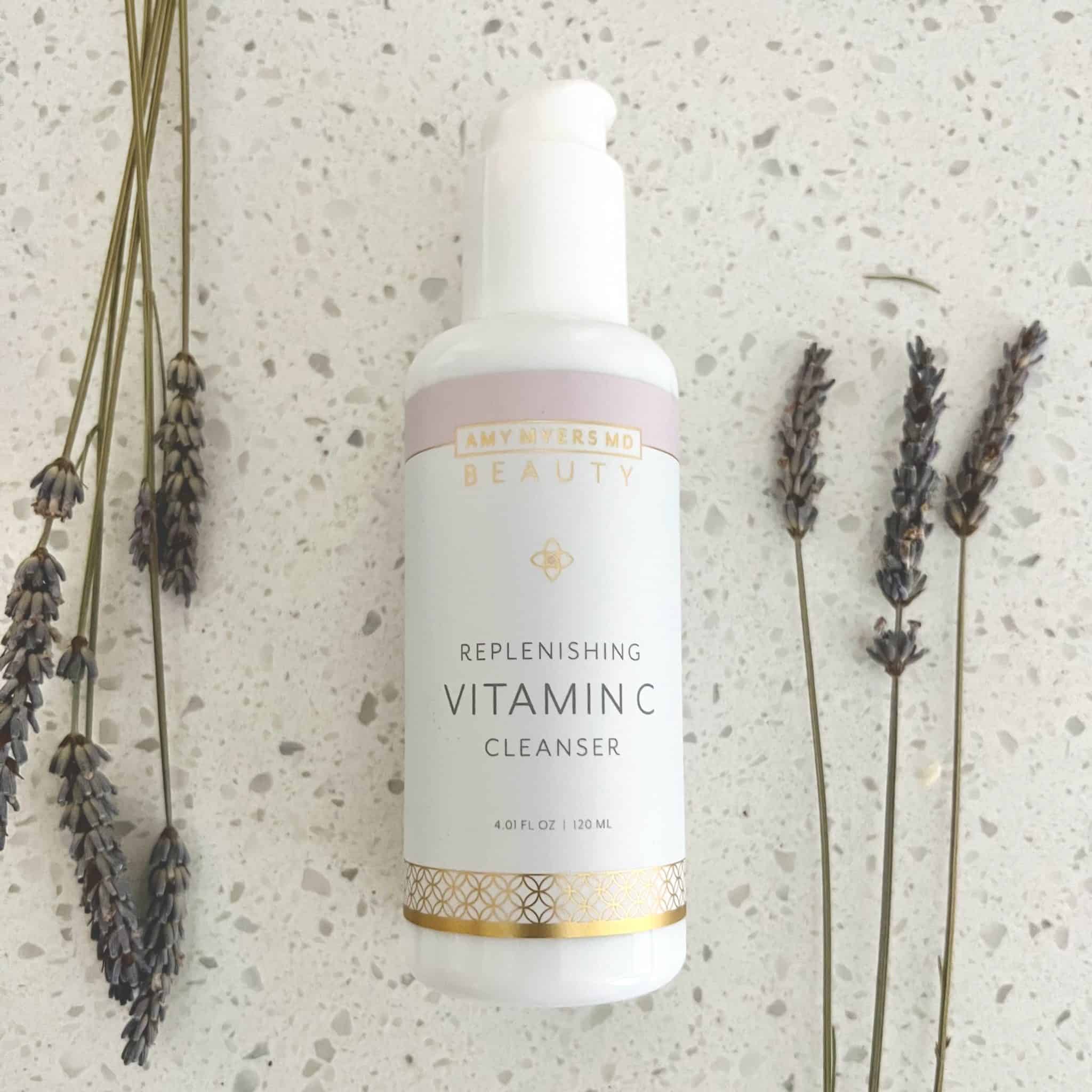 After trying the Replenishing Vitamin C Cleanser, we are more than impressed. It features a highly bioavailable form of Vitamin C that not only cleans your skin thoroughly but also helps protect it against oxidative damage and hyperpigmentation. It also works to soothe dryness and irritation that you may be experiencing.
The cleanser is gentle but infused with highly potent active ingredients that truly work. The Rosehip seed oil calms and the reishi mushroom extract aids moisture recovery. It leaves the skin moisturized while deeply cleansing to remove the impurities that can make it dull, such as dirt and oils.
Although the cleanser contains potent ingredients, it does not feel harsh and leaves the skin feeling soft, clean, and healthy. With each wash, the results improved, and you can see a difference quickly.
Age-Defying Hyaluronic Acid Serum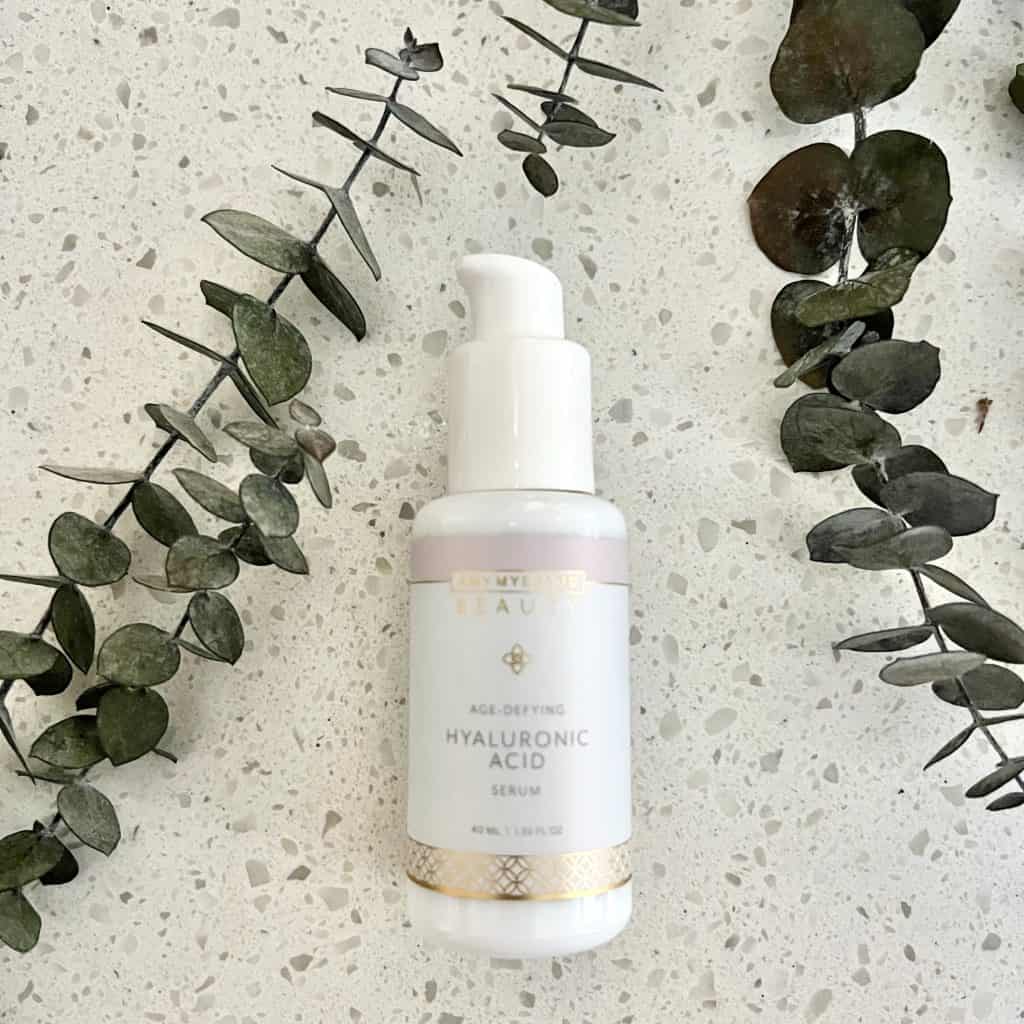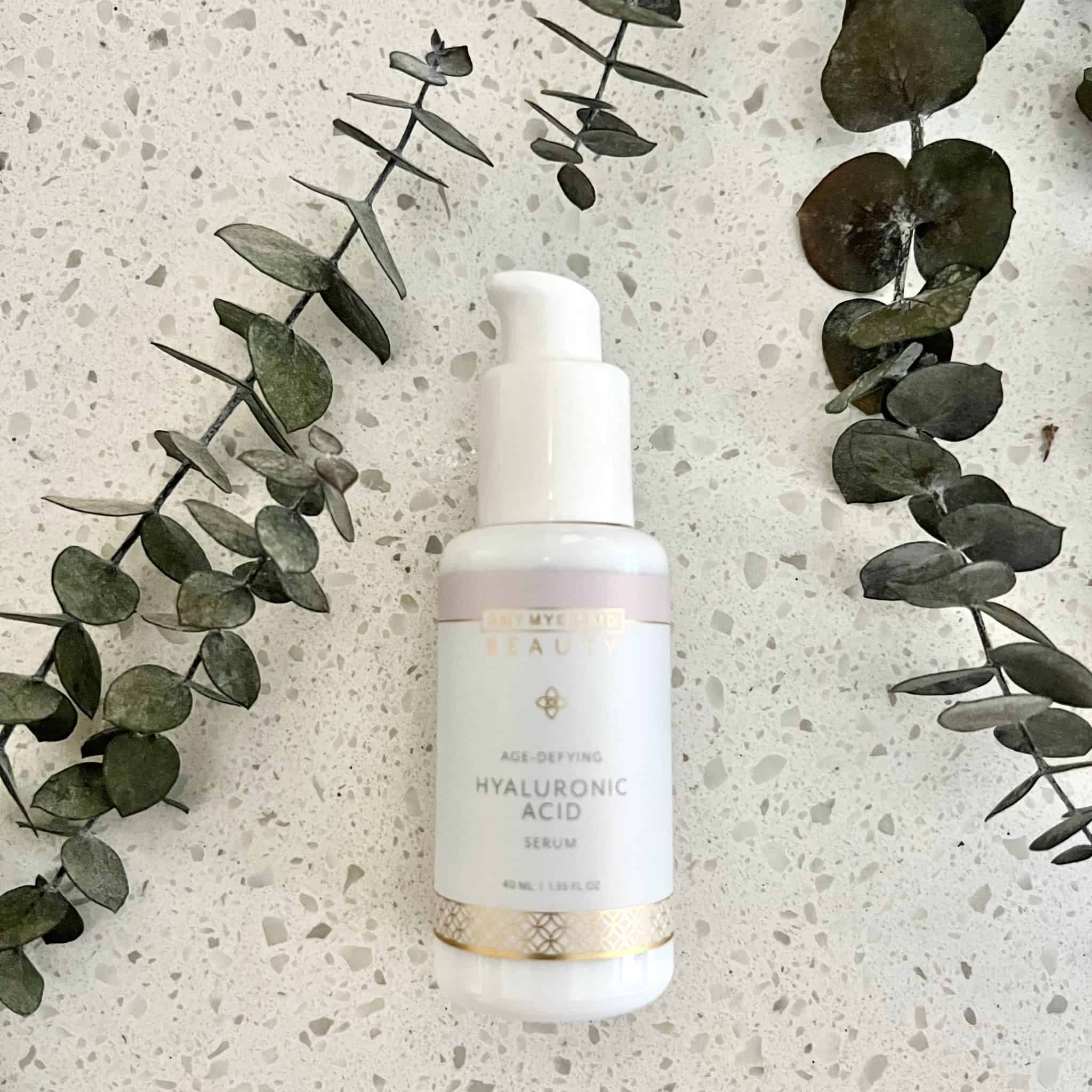 This serum was the perfect second step in the beauty kit. It is incredibly moisturizing, which leaves our skin feeling better than ever.
Hyaluronic acid is a nourishing ingredient that can hold up to 1,000 times its weight in water, like a drink of water for your skin. It is clinically proven to retain essential moisture below your skin's surface, which helps to diminish wrinkles that could be caused by dehydration.
The serum also contains retinol which helps with skin cell turnover and stimulates collagen synthesis. Adding glycolic acid helps dissolve the dead skin that turns over from the retinol and then leaves your skin with the healthiest glow.
We found this hyaluronic acid serum to be intensely moisturizing while helping to shed dead skin cells. This leaves you feeling like the skin is bright and clear, with a reduction in clogged pores.
Hydrating Ceramide Cream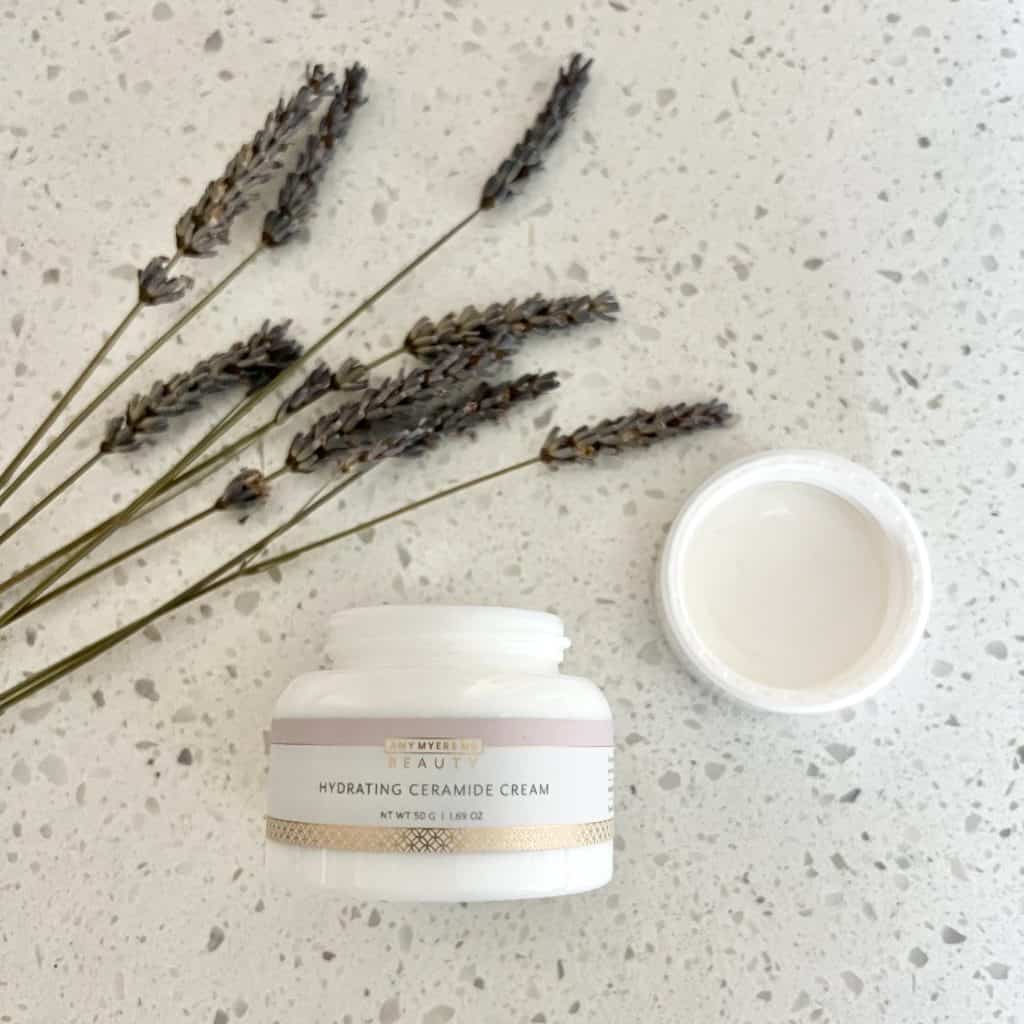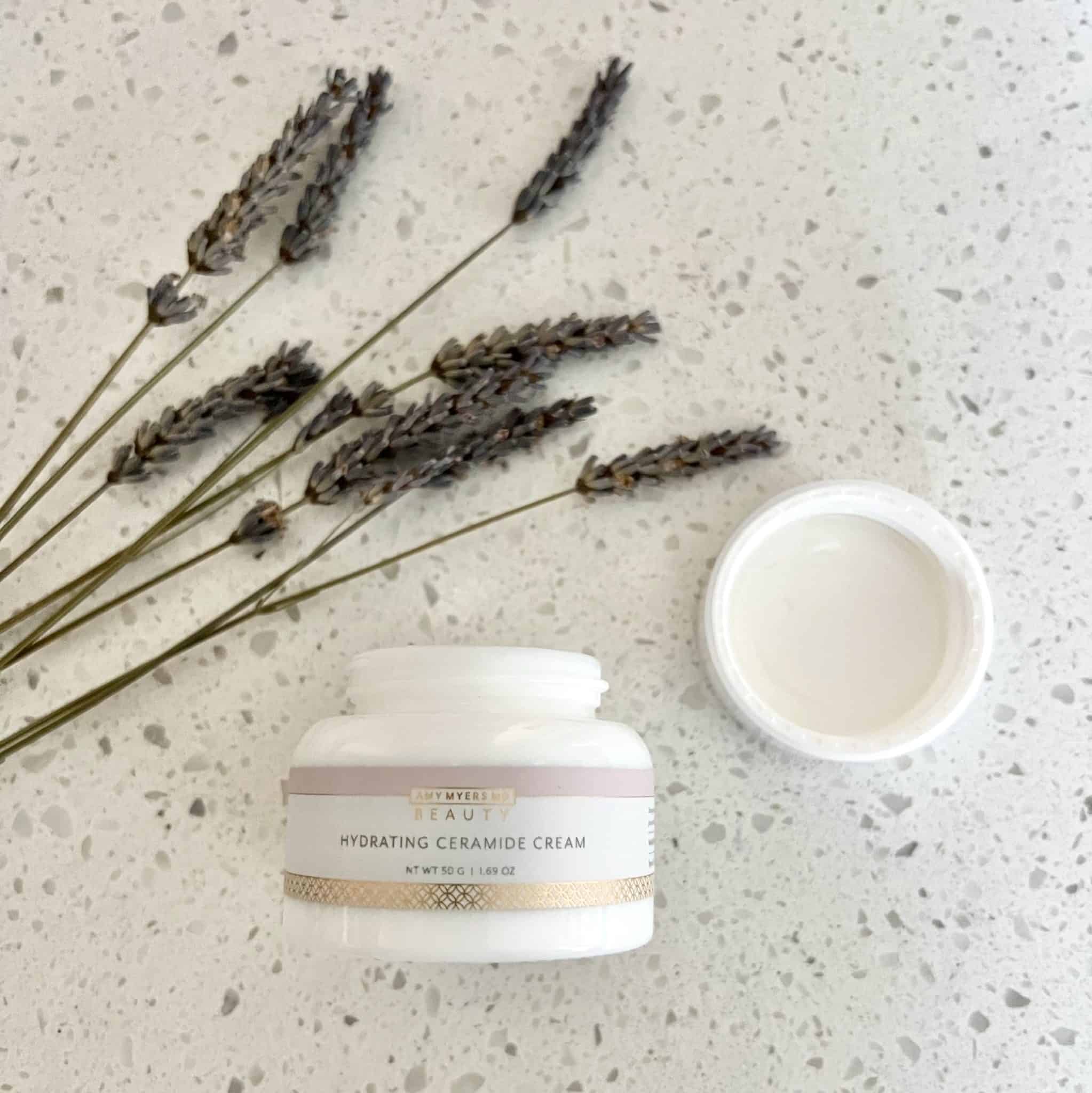 The Hydrating Ceramide Cream was a luxurious finish to the three-step routine. It is nourishing but lightweight and easy to wear under sunscreen and makeup.
The botanical ceramides help to protect your skin from environmental stressors, toxins, and ultraviolet light. In turn, this will help to reduce the risk of skin discoloration while exfoliating epithelial cells at the surface of your skin. The protection from this added barrier helps to boost the skin's defense.
This cream will help to support your skin's natural moisture barrier, which is extremely important with skincare. Ingredients such as grapeseed oil, green tea extract, and vitamin C aid in this process.
Overall, we loved using this product and found it to be the perfect amount of moisture without feeling heavy or too thick. It left the skin feeling soothed and protected after each use.
Pros and Cons
Pros
A physician created the brand, so you know it is backed by someone with years of experience;
Wide range of natural supplements;
You can read the blog or try recipes for free, that will help promote a healthy lifestyle;
Has great real reviews;
The 90-day return policy ensures you are 100% happy with the products;
Free shipping on every purchase for rewards members;
With each purchase, you receive a free recipe book.
Cons
Results can vary depending on each person.
Amy Myers MD® Customers Reviews
The company has positive reviews with a 4.1 out of 5 on Review Meta.
They also have excellent reviews on Instagram and Facebook that you can view anytime. However, we could not find any Youtube reviews.
Amy Myers MD® vs. Goop Glow vs. Dr. Hauschka
Amy Myers MD® beauty line has been compared to other name brands such as Dr. Lara Devgan Scientific Beauty, Goop Glow, Kopari Beauty, Honest, and Fourth Ray Beauty.
The beauty kit is considered a one-step routine, which makes it simple enough for anyone to use. The line is also one of the only ones to be fully vegan and physician-formulated, making it a clear winner.
Amy Myers MD®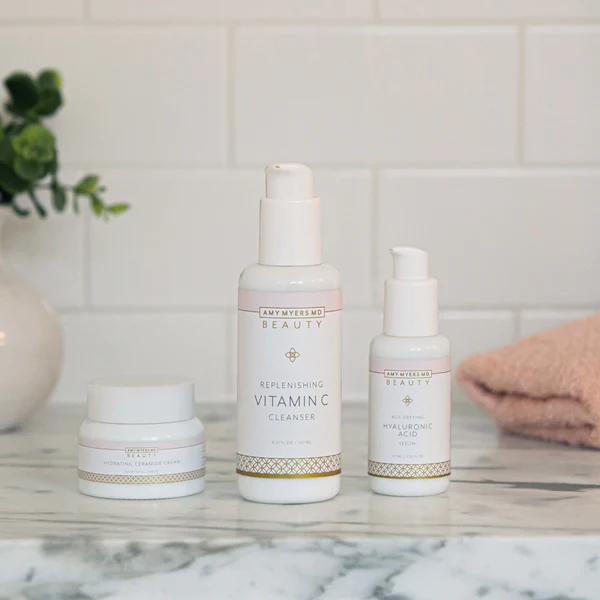 Dr. Hauschka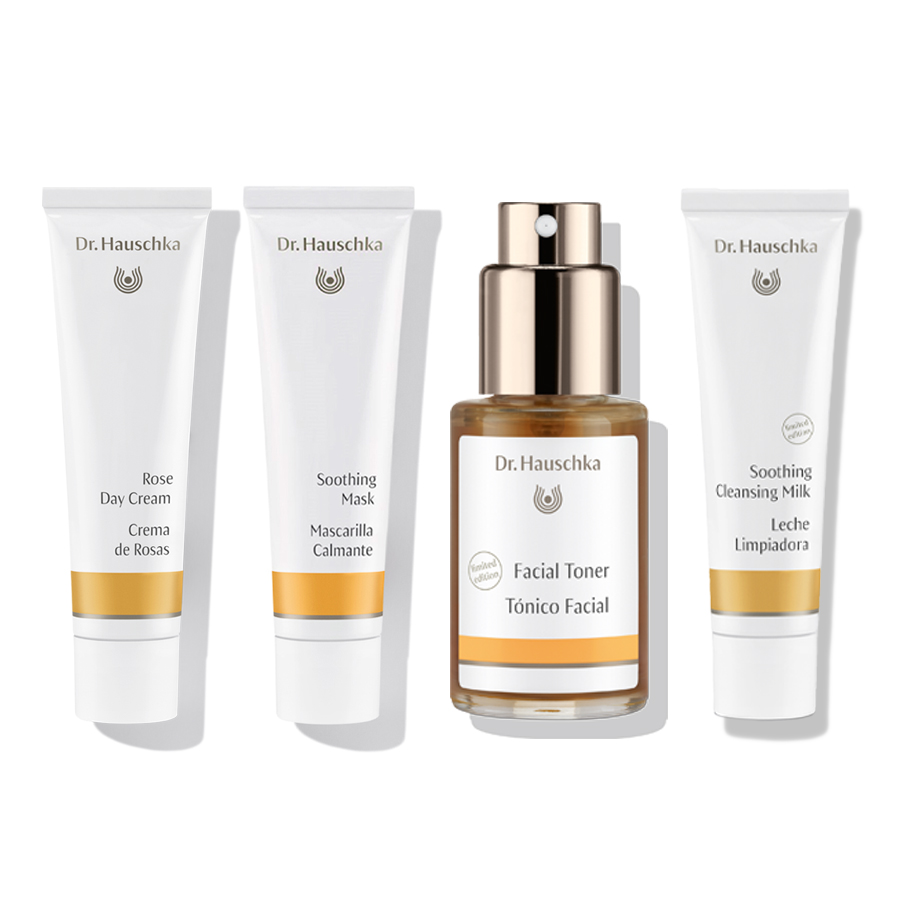 Goop Glow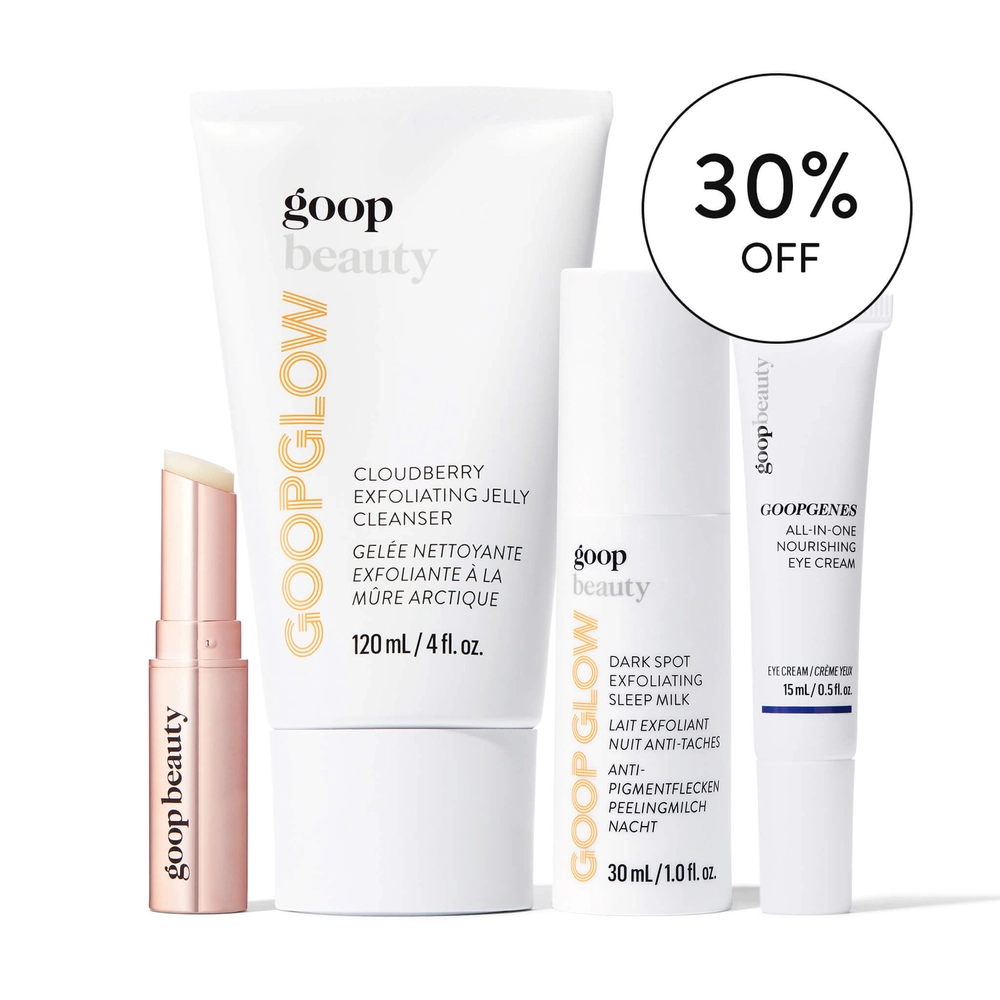 Name
Name
The Great Skin at Every Age Kit
Description
Description
Simple 1-minute routine for youthful skin. These three products contain everything you need to achieve healthy, younger-looking skin.
Meet us in the garden of lights this season with this full Signature Face Care Ritual: Cleanse, Tone, Mask, Moisturize.
Gwyneth's four essentials for great skin are this exfoliating daily jelly cleanser, the overnight miracle Sleep Milk, the best-ever lip balm, and the most nourishing eye cream.
Product size
Product size
Vitamin C cleanser – 120ml; Age-Defying Serum – 40ml; Hydrating ceramide cream – 50g
Rose Day Cream – 1.0 oz; Soothing Mask – 1.0 oz; Soothing Cleansing Milk – 1.0 oz; Facial Toner – travel size 1.0 oz
Cloudberry Exfoliating Jelly Cleanser – 120 ml; Dark Spot Exfoliating Sleep Milk – 30 ml; Clean Nourishing Lip Balm – full size; All-in-One Nourishing Eye Cream – 15 ml
Key ingredients
Key ingredients
Vitamin C, Retinol, Hyaluronic Acid, Botanical ceramides
Rosa Damascena Flower Extract, Almond Oil, Anthyllis Vulneraria Extract, Shea Butter, Beeswax
Arctic cloudberry Mix of acids Ceramides
Vegan
Vegan
✅
❌
Some of the products
Cruelty-free
Physician formulated
Free shipping
Free shipping
For rewards members
For orders over $50
For orders over $75
Returns
Returns
90-days return window
45 days return window
40 days return window
Price
Price
$183.60
$45 + taxes and shipping costs
$208
Is Amy Myers MD®, Worth It?
We experienced their products and we think the brand is worth it. Whether you want to boost your immune system or you are having gut problems you cannot seem to resolve, they are a company worth checking out.
Their 90-day guarantee allows you to try some products and ensure that you are completely satisfied.
To empower the world to achieve optimal health, Amy Myers MD® has created a brand with all-natural third-party tested products. They are the right place to shop for any of your health concerns.