You might have heard countless times that the key to smooth skin is using anti-aging skin care early in life. And this is true.
But that doesn't mean you have to wait years to see the effects of rejuvenating skin care products.
What if we told you that there's a dermatologist-recommended skincare brand that is great for the short term and the long run?
Allow us to introduce you to Clinical Skin. This brand offers products clinically proven to smooth the appeara of wrinkles and firm up the skin in as fast as four weeks.*
Is it the best skin care solution for aging skin? That's what we'll uncover in our review today.
*Based on a clinical study data; on file at Clinical Skin LLC.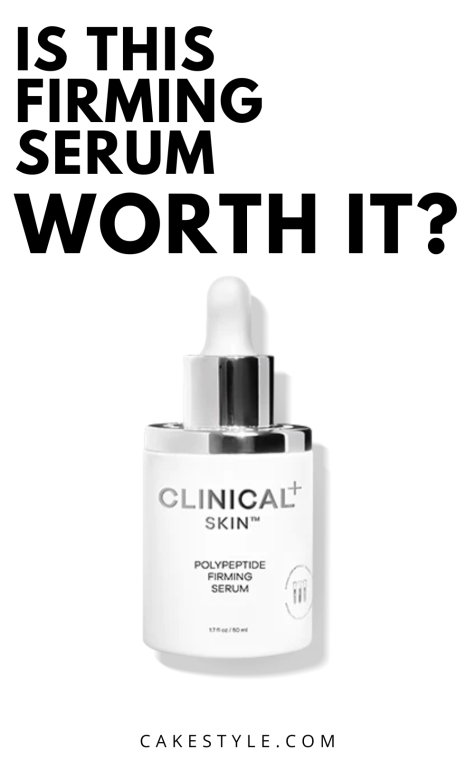 About Clinical Skin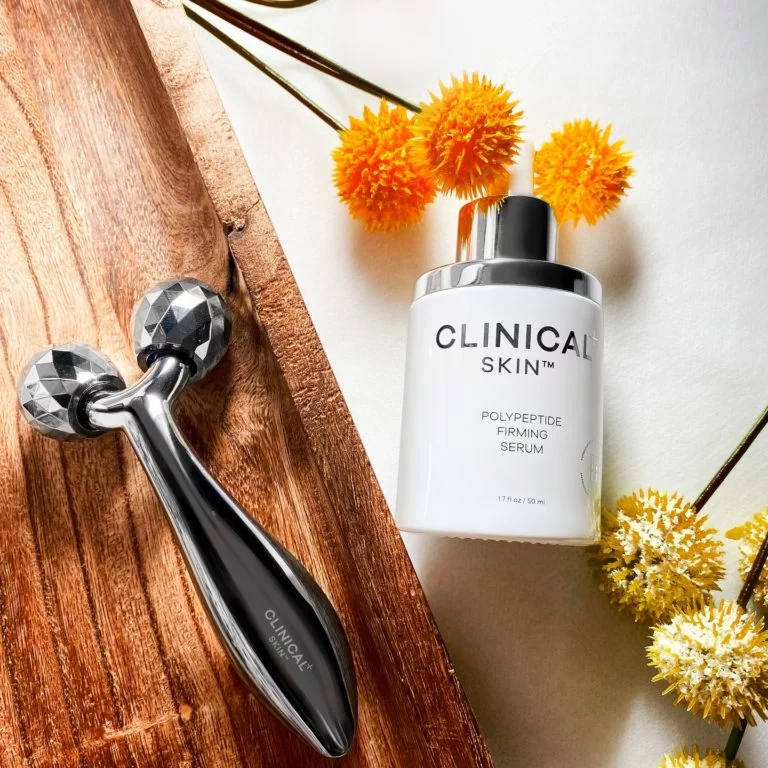 Clinical Skin isn't like other skincare brands. This brand focuses on using cutting-edge skincare technologies and advanced sciences. That way, they provide the best, most effective products for your skin.
Every formula is science-based. They're made with ingredients proven to work. These include antioxidants, peptides, and ceramides known to improve your skin's health. They boast of meaningful levels of these key ingredients, too.
That said, the brand's formulas also emulate finesse and luxury. None of their serums feel sticky or greasy on the skin. Instead, they glide smoothly across for a relaxing and indulgent skincare experience.
Each product is manufactured with natural ingredients in an FDA-registered facility. In addition, they undergo stringent testing to meet the highest quality standard.
The brand is acclaimed and recommended by many dermatologists. This is because the products are multi-benefit. So, you can target many skin concerns at once. For example, a serum can hydrate the skin while zapping away wrinkles or smoothening a rough texture. That alone makes them one of the best medical-grade skincare labels out there.
If all of that doesn't make you love the brand, maybe the fact that they are eco-conscious will. Clinical Skin is committed to reducing its carbon footprint. So, they source their raw materials responsibly. They even use recyclable packaging whenever they can.
As of writing, the company has been featured on platforms like Forbes and CNN. It's even gotten an award from New Beauty this year. And as for social media, the brand has a growing fanbase on Instagram, with over 26k followers.
Ordering from Clinical Skin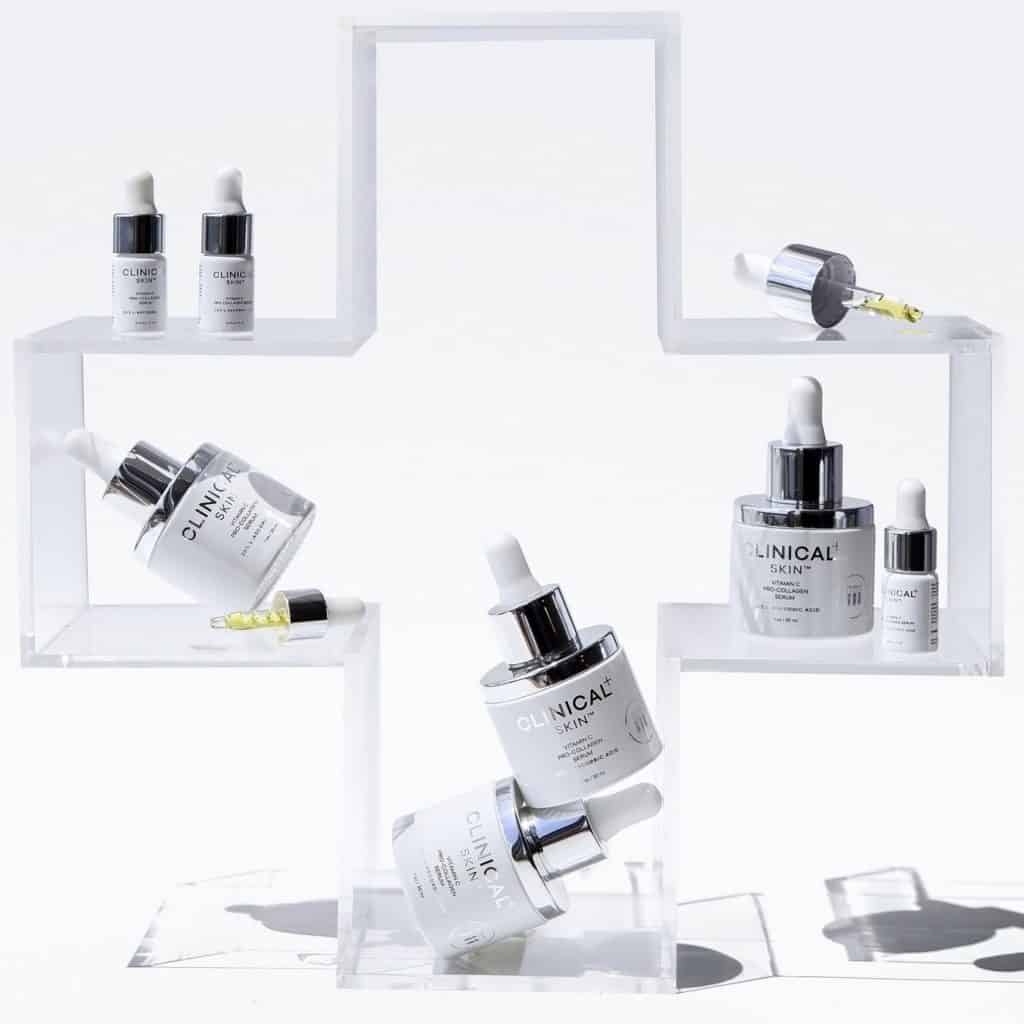 The brand currently has three main products. The first is their Polypeptide Firming Serum (which we'll get to in a bit!). They also have a Vitamin C Serum for skin brightening. Finally, they offer a Petrissage Massage Beauty Roller to help you give your skin a spa-like massage at home!
Either serum can be used in conjunction with the roller. Together, they help rejuvenate the skin and help your face muscles relax and reduce the appearance of facial puffiness.
The shortlist of products makes it easier to shop on their website. You won't be overwhelmed with long sections of products. Instead, you can focus on their effective, clinically proven serums and tools.
Both serums are formulated without harsh chemicals. Like no sulfates, parabens, phthalates, synthetic dyes, or fragrances. They're also hypoallergenic, so they're suitable for sensitive skin.
The line is formulated with A.C.E. Technology™. This is Clinical Skin's powerhouse proprietary blend of skin-supporting ingredients like antioxidants, ceramides, and enzymes.
Shipping is free for any order. Plus, you even get some free samples when your package arrives. You also have the option to pay in installments via AfterPay.
Not sure which products to try out? You can book a skincare consultation with the brand's skin experts for free.
You May Also Like: PatPat Clothing Reviews: Is this cheap baby store legit?
Clinical Skin PolyPeptide Firming Serum Review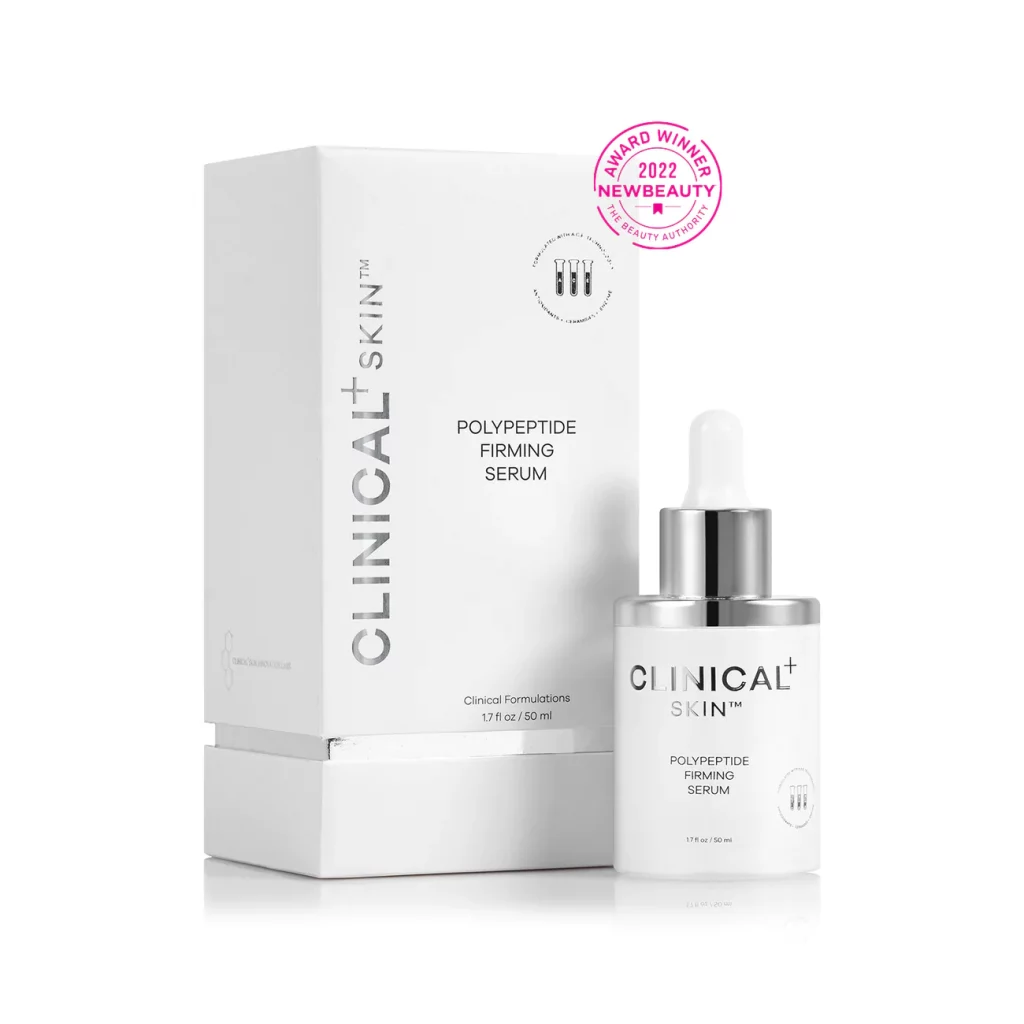 This cruelty-free serum was designed to beat the signs of skin aging. It addresses everything from loss of firmness to dehydration,. In addition, it's formulated with many peptides, which are known for their rejuvenating effect on skin.
The peptide serum also contains ceramides and hyaluronic acid. These ingredients help hydrate the skin. This is a must for aging skin since it's known to be more more prone to loss of moisture. They are also key in smoothening the skin's texture and adding a dewy radiance to skin's appearance.
This is the best serum for addressing wrinkles, and studies have proven it. The serum has been shown to make the skin firmer by almost 30%, reducing wrinkles by 23%. It is also icreases the skin moisture by almost 80%, leaving your complexion looking plump and luminous.
One of the best things about this peptide serum is its non-greasy texture. As a result, it won't feel heavy when applied to the skin. Instead, the skin will absorb it quickly.
Key ingredients:
Peptides. This serum has numerous types of peptides. This includes copper peptide, Argireline, matrixyl, and palmitoyl tripeptide. These peptides adress wrinkles, helping the skin look smoother and more youthful.
Supporting ingredients:
Hyaluronic acid
Ceramides
Enzyme
Antioxidants
Vitamins and minerals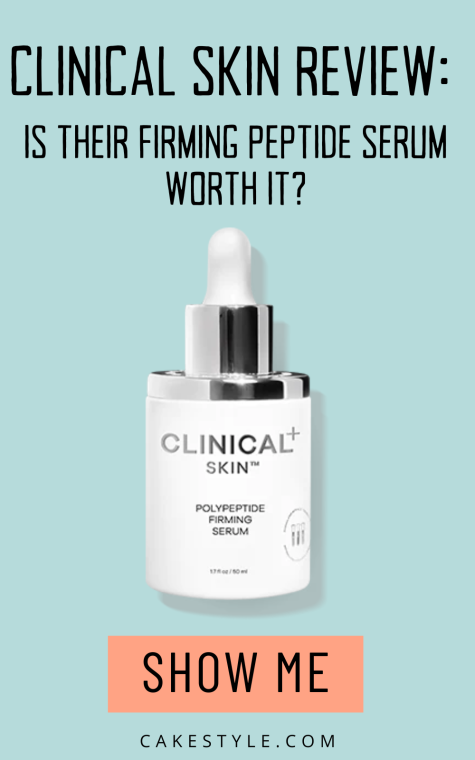 You May Also Like: L'ange Hair Review: 5 Best Heat Stylers And Hair Care Products
How to apply the serum:
Applying the serum is simple! Here's how to do it:
Cleanse your Skin. You need dry, freshly cleansed skin before applying the serum.
Apply 7-10 drops of the serum all over your face using the dropper. Do a drop on each cheek, your forehead, chin, and even over your neck and decolletage.
Use your fingertips to glide the serum over your skin gently. This helps distribute it evenly. Pat the product into your skin until it's fully absorbed.
Use twice daily to see the best results.
Skin looks firmer and younger in days
It sinks right into the skin, never greasy
Hydrates Skin on hotter, drier days
You May Also Like: Cruelty-Free Makeup For Mature Skin (Top Brands)
Clinical Skin PolyPeptide Firming Serum VS SkinMedica TNS Advanced+ Serum
Both serums are dermatologist-recommended. However, the former still has things that make it stand out.
Clinical Skin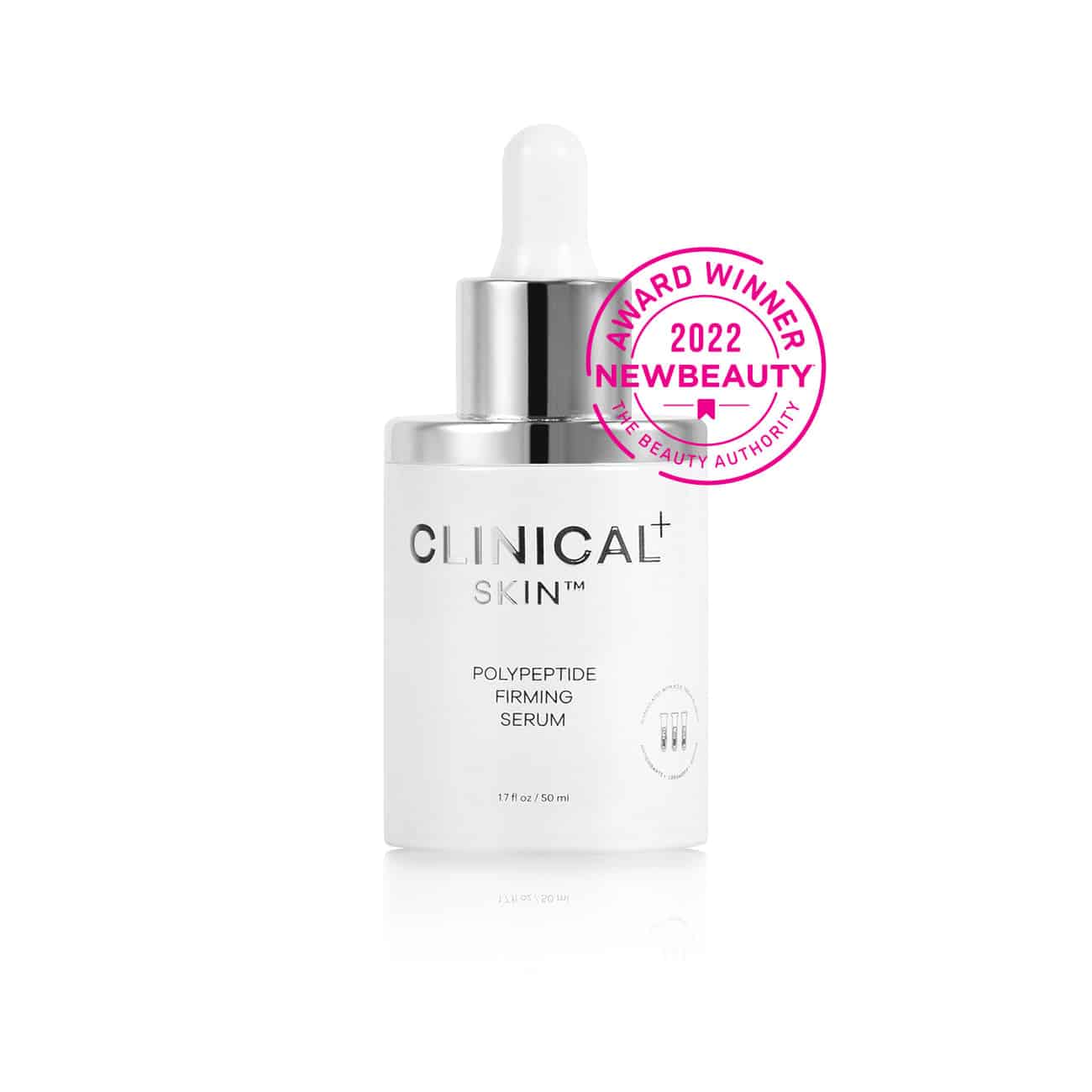 SkinMedica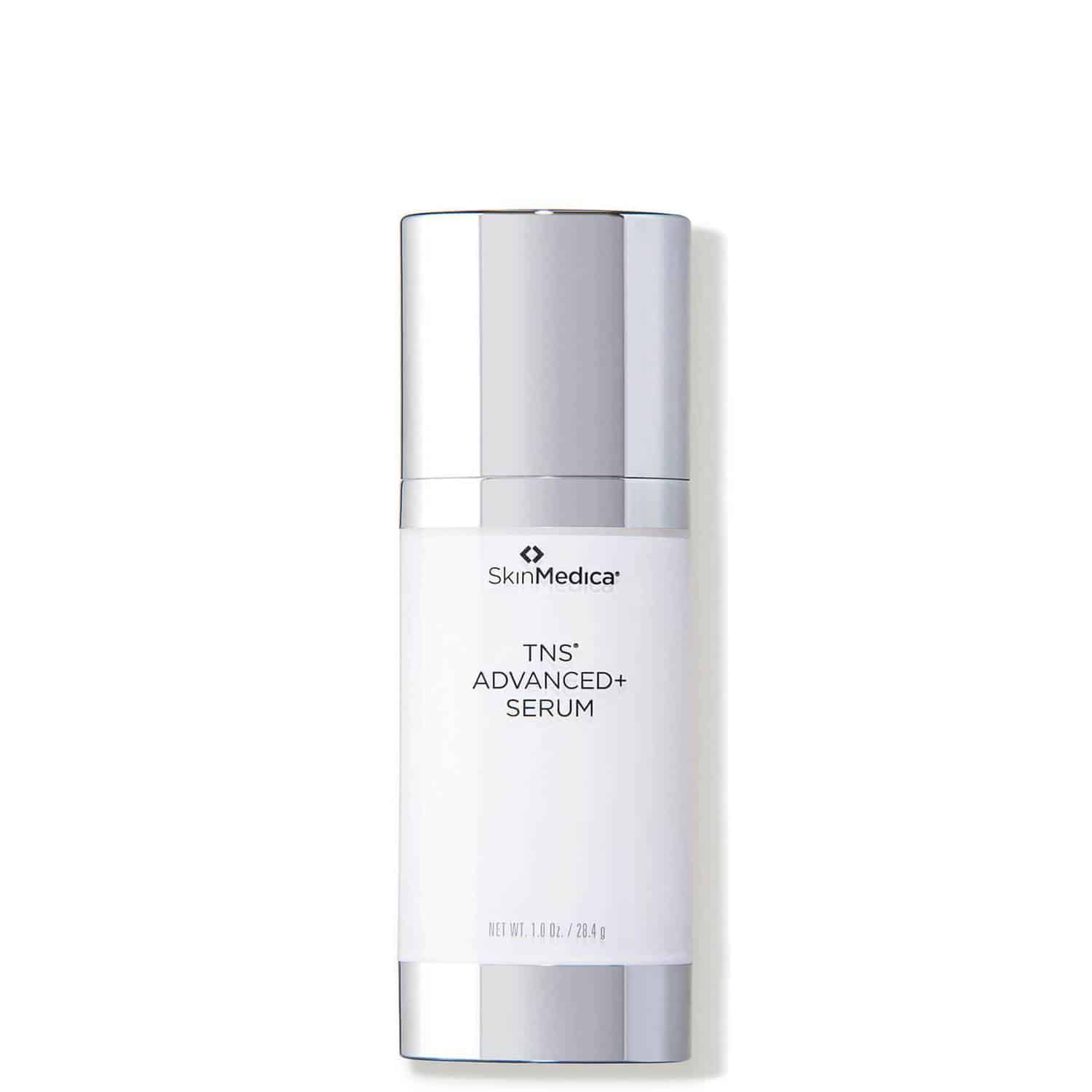 Product Title
Product Title
Polypeptide Firming Serum
Description
Description
An award-winning, age-defying serum designed to address signs of aging. Formulated with multi-tasking peptides and antioxidants. Improvement in the appearance of the signs of aging observed as early as 4 weeks.
This next-generation, skin rejuvenating formula improves the appearance of coarse wrinkles, and texture.
Free Shipping
Size
Fragrance-free
Cruelty Free
Key Ingredients
Key Ingredients
Complex of Rejuvenating Peptides, Hyaluronic Acid, Antioxidants, Ceramides, Enzymes.
TNS growth factor, Vitamin C, Retinol, Hyaluronic acid
Price
The first thing that's better about the Clinical Skin peptide serum vs. the SkinMedica serum is the amount of product you get. Clinical Skin gets you 50ml, while SkinMedica only gives you 28ml.
Clinical Skin can also give you more bang for your buck. While one bottle of the peptide serum costs $250, the SkinMedica serum goes for $295. That makes it more expensive per application.
Pros and Cons
Pros:
Manufactured in an FDA-registered facility
Clinically proven formulas
Cruelty-free
Free shipping
Free samples with every order
Medical-grade products
Fragrance-free
Cons:
It might be expensive for some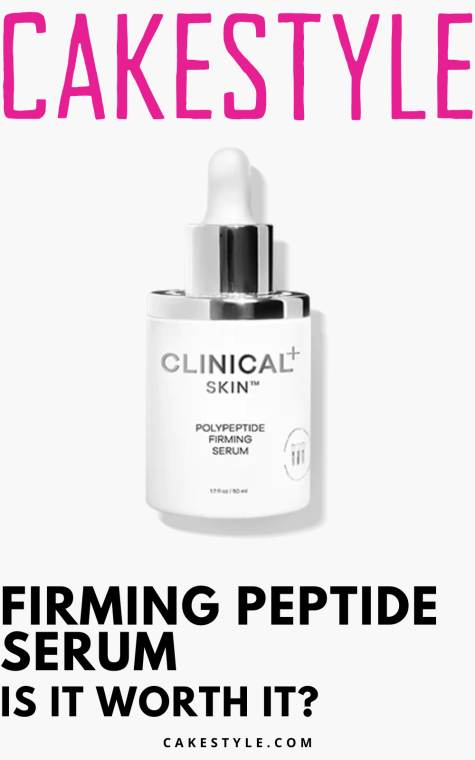 Is Clinical Skin worth it?
Studies have proven that Clinical Skin products are effective and improve your skin's appearance. So yes, it is very worth it to try some of their products—especially the PolyPeptide Firming Serum!!
This has an ingredient list full of skin-loving, hydrating, firming ingredients. Plus, it's hypoallergenic and doesn't contain sulfates, parabens, and other harsh chemicals. As a result, you can see the difference in your skin as quickly as one month.
Try some of the their serums today to work your way toward smooth, radiant, rejuvenated skin. You'll even get free shipping out of it!