As a beginning entrepreneur, we encounter obstacles that test our resolve and challenge our spirits. These challenges can even challenge us to give up on our idea. I speak from experience on this topic. I started and failed building more than 8 different websites and blogs before finally stumbling across a topic that worked. Even after I found a winning niche, it still took more than 3 years of ongoing effort to hit $30,000 in annual gross revenue.
During the early days I regularly questioned: Should I give up or keep pushing forward? I hope this collection of inspirational quotes to inspires you during challenging times of your life. These phrases have propelled me forward even in times of uncertainty and doubt.
Keep Pushing Quotes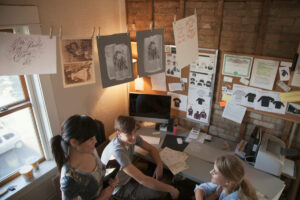 Let's start with some quotes to inspire you to push your way through adversity in career, business or life.
"Strength does not come from physical capacity. It comes from an indomitable will." – Mahatma Gandhi
"Believe you can and you're halfway there." – Theodore Roosevelt
"The only way to do great work is to love what you do." – Steve Jobs
"Strength doesn't come from what you can do. It comes from overcoming the things you thought you couldn't." – Rikki Rogers
"The harder you work for something, the greater you'll feel when you achieve it." – Unknown
"Your present circumstances don't determine where you can go; they merely determine where you start." – Nido Qubein
"Sometimes courage is the quiet voice at the end of the day saying, 'I will try again tomorrow.'" – Mary Anne Radmacher
"The only limit to our realization of tomorrow will be our doubts of today." – Franklin D. Roosevelt
"In the middle of difficulty lies opportunity." – Albert Einstein
"Don't watch the clock; do what it does. Keep going." – Sam Levenson
"The secret of getting ahead is getting started." – Mark Twain
"You don't have to be great to start, but you have to start to be great." – Zig Ziglar
"The greatest glory in living lies not in never falling, but in rising every time we fall." – Nelson Mandela
"Challenges are what make life interesting, and overcoming them is what makes life meaningful." – Joshua J. Marine
"The difference between a stumbling block and a stepping stone is how high you raise your foot." – Benny Lewis
"When one door of happiness closes, another opens; but often we look so long at the closed door that we do not see the one which has been opened for us." – Helen Keller
"Obstacles are those frightful things you see when you take your eyes off the goal." – Henry Ford
"Life is 10% what happens to us and 90% how we react to it." – Charles R. Swindoll
"Success is not for the chosen few, but for the few who choose it." – Unknown
"Every morning we are born again. What we do today matters most." – Buddha
The power to overcome lies within you. Keep pushing, and you'll unlock boundless strength.
Embrace the challenges as stepping stones toward your greatness.
Success favors those who refuse to give up.
In the face of challenges, remember that greatness is born from resilience.
It's the tenacious people that often go forward.
Successful people never give up. They learn from failures.
It's okay to fail. It's not okay to stay down.
Work hard and smart. There's no magic pill.
The world is waiting for the brilliance that lies within you.
Visualize your goal. It makes reaching it more fun!
Keep Pushing Forward Quotes
Even when faced with seemingly insurmountable odds, you need to push forward to succeed to achieve your goals.
"Don't be pushed around by the fears in your mind. Be led by the dreams in your heart." – Roy T. Bennett
"It does not matter how slowly you go as long as you do not stop." – Confucius
"You may have to fight a battle more than once to win it." – Margaret Thatcher
"Success is not the absence of failure; it's the persistence through failure." – Aisha Tyler
"The only person you are destined to become is the person you decide to be." – Ralph Waldo Emerson
Keep pushing forward. You'll never know what's ahead of you.
Remember that every step forward brings you closer to your goals.
Keep pushing, and you'll reach new heights.
The path to success is paved with perseverance.
Have a goal. It helps keep you in focus.
Each step forward is a testament to your strength.
Make your dream a reality with determination.
Come to think about it, you can't make any progress if you keep looking backward.
Work. Unlock your boundless strength.
Success follows the one who perseveres the most.
Keep Pushing Motivational Quotes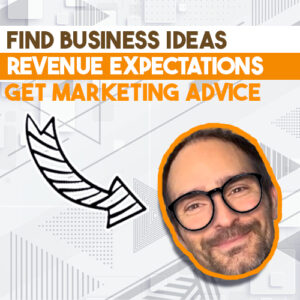 I hope these motivational quotes can serve as fuel to push you forward.
"The strongest people are not those who show strength in front of us but those who win battles we know nothing about." – Unknown
"Success is not about the destination, but the journey to get there." – Zig Ziglar
"It's not the load that breaks you down; it's the way you carry it." – Lou Holtz
"The greatest weapon against stress is our ability to choose one thought over another." – William James
"The future depends on what you do today." – Mahatma Gandhi
"Every day is a new opportunity." – Bob Feller
"Today, be the reason someone feels motivated, inspired, or encouraged. Be the reason someone smiles. Be the reason someone has a great day." – Unknown
"No matter how good or bad your day may be, always remember that you have the power to make it a great day. Believe in yourself and keep pushing forward." – Unknown
"Never let anyone bring you down. You got this." – Chantal Sutherland
"Don't be pushed around by the fears in your mind. Be led by the dreams in your heart." – Roy T. Bennett
Keep pushing, and success will follow.
Don't let setbacks define you; let your resilience shape your journey.
When doubt creeps in, let determination be your guiding light.
When motivation wavers, let discipline be the compass that guides you.
Rise above the noise of doubt and keep pushing.
When the journey feels long, remind yourself that every step forward is progress.
Adversity is not the end of your journey; it is a catalyst for transformation.
Embrace the challenges and keep moving forward for greatness awaits."
In the depths of difficulties, you discover your untapped resilience.
When life throws you curveballs, remember that the power to persevere resides within you.
Keep Pushing Me Quotes
Check out these quotes to convince yourself that you can do it.
"Believe in yourself and all that you are. Know that there is something inside you that is greater than any obstacle." – Christian D. Larson
"Success is not final, failure is not fatal: It is the courage to continue that counts." – Winston Churchill
"You can build on yesterday's success or put its failures behind and start over again. That's the way life is, with a new game every day." – Bob Feller
"Don't let your history interfere with your destiny! Let today be the day you stop being a victim of your circumstances and start taking action towards the life you want." – Steve Maraboli
"Don't let yesterday take up too much of today." – Will Rogers
"The greatest gift you can give yourself is a fresh start. Make today a great day by leaving behind yesterday's worries and embracing the possibilities ahead." – Unknown
Keep pushing, and you'll conquer mountains.
Go and emerge stronger than ever.
When the world says 'stop,' let your passion say 'go.'
Your dreams are waiting for you on the other side of persistence.
When the road gets tough, let perseverance be your fuel to keep pushing forward.
Adversity is a temporary roadblock, not a permanent destination.
Adversity is there to make you stronger than you've ever been.
The rewards of overcoming difficulties are great.
Let your determination and perseverance carve a path to triumph.
Keep Pushing Slogans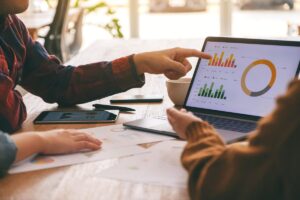 Surpass All Expectations.
Leave all Doubts Behind.
Don't Quit. The future is not yet written.
Embrace the Challenges, Ignite Success.
You are the main character in your story.
Adversity is Fuel for Entrepreneurial Triumph.
Build Your Empire.
In the Face of Adversity, We Rise as Entrepreneurs.
You could give up on the idea now. Or you could try a different approach.
Dare to Dream, Persevere, and Succeed.
Resilience Fuels Entrepreneurial Greatness.
Push the World Forward.
Adversity is the Launch Pad for Entrepreneurial Excellence.
When the Going Gets Tough, Entrepreneurs Get Going.
The Challenges are Great, and the Rewards are Equally Great!
Chase Your Vision.
You're Destined to Change the World.
Pushing Beyond Boundaries, Creating Entrepreneurial Success.
Leave Mediocrity Behind.
Emerge as a Champion.
Build a Business of Impact.
Rise Above Challenges.
Turn Obstacles into Opportunities.
What does the Bible Say about Moving Forward in Life?
The Bible has verses about continuing to move ahead in the face of adversity. After all, most Biblical figures including Jesus faced adversity and challenges. These versus straight from the Bible provide insight and inspiration about this subject matter.
"Remember not the former things, nor consider the things of old." – Isaiah 43:18
"Let your eyes look directly forward, and your gaze be straight before you." – Proverbs 4:25
"Jesus said to him, "Get up, take up your bed, and walk." – John 5:8
"Therefore, if anyone is in Christ, he is a new creation. The old has passed away; behold, the new has come." – 2 Corinthians 5:17
"I will instruct you and teach you in the way you should go; I will counsel you with my eye upon you." – Psalm 32:8
"Commit your work to the Lord, and your plans will be established." – Proverbs 16:3
"I have stored up your word in my heart, that I might not sin against you." – Psalm 119:11
"Be strong, and let your heart take courage, all you who wait for the Lord!" – Psalm 31:24
"Do not be conformed to this world, but be transformed by the renewal of your mind, that by testing you may discern what is the will of God, what is good and acceptable and perfect." – Romans 12:2
"I press on toward the goal for the prize of the upward call of God in Christ Jesus." – Philippians 3:14
Why is it important to continue moving forward in business?
More often than not, the success or failure of a business idea is whether or not you decide to give up or continue plowing ahead. As an example from my personal life, I operate a blog called FoodTruckEmpire.com. During year 3 – 4 of the business I was at a cross roads. I was making $30,000 – $40,000 in annual revenue before expenses and couldn't figure out any way to get beyond this limit.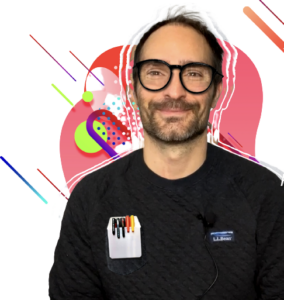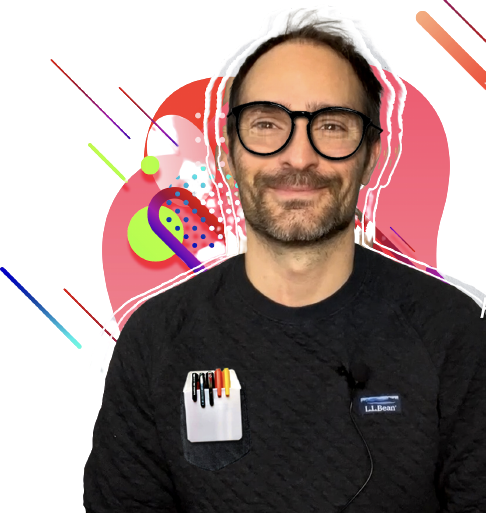 I tried selling different online courses, membership programs, reaching out to business for sponsorships and affiliate marketing. Nothing I tried would yield me a few hundred dollars monthly.
Finally, I was introduced to a food blogging website by my friend who published regular income reports called Pinch of Yum. This food blog was making multiple six figures annually through an advertising network called AdThrive I'd never heard of before. I immediately applied for the network and was approved to join a few weeks later. After getting setup, I immediately started generating an extra $100 or so per day. This was a huge event and it gave me the encouragement I needed to continue blogging.
But here's the thing. If I would have given up on blogging after only year 2, I would have never known about this opportunity. Sometimes, staying in the game and trying new things is all you need to do to continue building momentum in your business or career.
Here are some other people I bet you've heard of that have faced challenges but continued moving forward. Imagine if any of these people had given up on their vision because someone said "no." How different would the world look today? 
Walt Disney: Walt Disney was fired from his first job at the Kansas City Star after his newspaper editor told him that he didn't have enough imagination or creativity. Can you imagine? A few years later, he drove Disney's animation studio, Laugh-O-Gram, into bankruptcy. But Disney didn't give up. Walt started another animation studio, which eventually became the Walt Disney Company. Today, the Walt Disney Company is one of the most successful media and theme park companies in the world.
J.K. Rowling: J.K. Rowling was a single mother living on welfare when she wrote the first Harry Potter book. She was rejected by 12 different publishers before Bloomsbury finally agreed to publish her book. The Harry Potter series has since sold over 500 million copies and has been translated into 80 languages.
Steve Jobs: Steve Jobs was adopted as a child and dropped out of college. He was fired from his own company, Apple, in 1985. But Jobs didn't give up. He started a new company called NeXT and eventually returned to Apple in 1997. Under Jobs' leadership, Apple became one of the most successful technology companies in the world.
Oprah Winfrey: Oprah Winfrey was born into poverty and sexually abused as a child. Oprah was fired from her first job as a news anchor because she was considered "too emotional." Winfrey didn't give up either. She went on to become the most successful talk show hosts of all-time. Winfrey evolved into a successful actress, producer, philanthropist and even launched the OWN television network.
Should I pursue a business even if I've failed in the past?
For some reason, we humans like to take it personally when we fail to start a successful business a business venture. Why? Do we fault a great quarterback for losing a football game? Not at all. We expect the professional to go back return to practice on Monday, create a different game plan, and try again next Sunday.
I encourage you to approach business the same way. This is just a game like any other. But unlike a game, the financial outcome of success can change your life.
If you've failed a business attempt in the past, don't let it keep you down forever. Here are some reasons why.
Failure provides you with valuable insights and lessons which you can apply in your future business endeavor. You don't start from scratch because you already have good information based on experience. You can already identify areas for improvement, adjust your strategies, and make more informed decisions in your future business endeavors. This is the case in my experience. While my first website didn't make any money, I did learn an important lesson about how to create an email list and followup sequence. I applied this lesson to future businesses I started.
Pushing forward despite failure helps build resilience, determination, and the ability to overcome challenges. It develops a growth mindset, allowing you to view setbacks as opportunities for growth and learning.
Failure helps you refine your business because it reveals weaknesses and flaws in your business model, product, service, or approach.
Failure provides you with first-hand experience and knowledge that others may lack. This knowledge arms you with a deeper understanding of the industry, market dynamics, customer needs, potential pitfalls, and others.
Entrepreneurial failures can lead to the creation and strengthening of a network of mentors, advisors, and fellow entrepreneurs who have experienced similar challenges and failures. This network can provide support, guidance, fresh perspectives, and even partnerships as you embark on your next business venture.
When I think about it too. I've used my past failures as inspirational examples in this blog post. You can use these stories in your own life to help other people relate with you more. Nobody connects with someone that brags about how awesome they are 24/7. People more naturally connect with folks who have suffered relatable failures or struggled in life. Use these experiences with failure to your advantage and keep making progress.