Cultivating self-awareness is not an easy journey. It demands introspection, curiosity, and an unflinching commitment to uncovering our authentic selves. As I get older, I think I'm getting better at being aware of my feelings and habits. But it's an ongoing journey of self discovery.
To help inspire you on this journey of self-discovery, I've compiled quotes about knowing thyself. I even explain some reasons why increasing your self awareness in some cases can make you a better entrepreneur.
Self Awareness Quotes
These self-awareness quotes encourage you to look inward to discover your purpose.
"Knowing yourself is the beginning of all wisdom." – Aristotle
"The unexamined life is not worth living." – Socrates
"Everything that irritates us about others can lead us to an understanding of ourselves." – Carl Jung
"He who knows others is wise; he who knows himself is enlightened." – Lao Tzu
"The first step toward change is awareness. The second step is acceptance." – Nathaniel Branden
"Self-awareness is the ability to take an honest look at your life without any attachment to it being right or wrong, good or bad." – Debbie Ford
"What lies behind us and what lies before us are tiny matters compared to what lies within us." – Ralph Waldo Emerson
"To know thyself is the beginning of wisdom." – Socrates
"Self-awareness gives you the capacity to learn from your mistakes as well as your successes." – Lawrence Bossidy
"The greatest discovery of our generation is that human beings can alter their lives by altering their attitudes of mind." – William James
In the mirror of self-awareness, every truth is reflected clearly, free from distortion.
We are not just a product of our circumstances, but also a result of our choices. Awareness is the bridge between the two.
The eye of self-awareness sees not just what we are, but what we can become.
Without self-awareness, we sail on a ship without a rudder, lost in the sea of life.
Self-awareness is not a destination, but a journey; not a lesson, but a lifelong learning.
Self-awareness is the compass that guides us through the wilderness of uncertainty.
With every layer of self, we unmask, we discover another path to our potential.
Your true potential isn't found on the surface but in the depths of your self-awareness.
Our potential remains a secret until illuminated by the torch of self-awareness.
The journey to self-discovery begins when we dare to face our own reflections.
Funny Self Awareness Quotes

Seeking self-awareness is serious business. But that doesn't mean it can't be fun too.
"I used to think I was indecisive, but now I'm not so sure." – Unknown
"I always wanted to be somebody, but now I realize I should have been more specific." – Lily Tomlin
"My life is an open book. But it's very poorly written and I die in the end." – Woody Allen
"I am a nobody. Nobody is perfect. Therefore, I am perfect." – Unknown
"Light travels faster than sound. This is why some people appear bright until you hear them speak." – Alan Dundes
"If you're too open-minded; your brains will fall out." – Lawrence Ferlinghetti
"I'm very introspective… I think. Wait, am I introspective?" – Anonymous
"The only reason I'm fat is because a tiny body couldn't store all this personality." – Unknown
"I'm not weird, I'm limited edition." – Unknown
"I am so clever that sometimes I don't understand a single word of what I am saying." – Oscar Wilde
"Of course, I talk to myself. Sometimes I need expert advice." – Unknown
"I'm not strange, weird, off, nor crazy, my reality is just different from yours." – Lewis Carroll
I became very self-aware at a young age. I realized my jokes were funnier when I was the only one listening.
I'd agree with you, but then we'd both be wrong. Self-awareness level: Expert.
They say self-awareness is the first step to improvement. But if you're aware you're lazy, does that count?
Quotes about Self Awareness in Business
As an entrepreneur, executive, or manager, it's important to know your capabilities and limitations in order to effectively lead your team and run the business. Being aware of your weaknesses also helps you to hire better to fill in those skill gaps.
"What you think, you become. What you feel, you attract. What you imagine, you create." – Buddha
"Self-awareness is one of the rarest of human commodities. I don't mean self-consciousness where you're limiting and evaluating yourself. I mean being aware of your own patterns." – Tony Robbins
"Your ability to grow to your highest potential is directly related to your willingness to act in the face of imperfection. You will come to know yourself in a deeper, more meaningful way; your strengths and your weaknesses." – Richard Branson
"It is not in the stars to hold our destiny but in ourselves." – William Shakespeare
"Awareness is the greatest agent for change." – Eckhart Tolle
"Mastering others is strength. Mastering oneself makes you fearless." – Lao Tzu
"To be successful, the first thing to do is to fall in love with your work." – Sister Mary Lauretta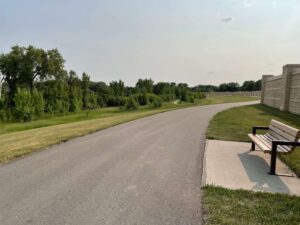 In business, the mirror of self-awareness reflects not only who we are but also the potential of what we could become.
When navigating the world of business, self-awareness is your compass and intuition is your North Star.
The journey toward business success often begins with a single step into the realm of self-awareness.
In the currency of business, self-awareness has a high exchange rate, always yielding profitable returns
Like a lighthouse in the fog of business uncertainty, self-awareness guides us toward the shores of success.
The greatest entrepreneurs aren't just aware of the market, but also of themselves; self-awareness is the secret ingredient to innovation.
A business enriched with self-awareness not only survives market storms but learns to dance in the rain.
Knowing yourself and your people is your most powerful tool in business.
Leadership Quotes about Self Awareness
"Every human has four endowments—self-awareness, conscience, independent will and creative imagination. These give us the ultimate human freedom: the power to choose, to respond, to change." – Stephen Covey
"Growth begins when we start to accept our own weakness." – Jean Vanier
"Look within. Within is the fountain of good, and it will ever bubble up if thou wilt ever dig." – Marcus Aurelius
"Leadership is not a title. It's a behavior. Live it." – Robin S. Sharma
"Leadership is not domination, but the art of persuading people to work toward a common goal." – Daniel Goleman
"Becoming a leader is synonymous with becoming yourself. It is precisely that simple, and it is also that difficult." – Warren Bennis
"Without self-awareness, without understanding the workings of one's own mind, an entrepreneur will be a terrible boss." – Naval Ravikant
"When your values are clear to you, making decisions becomes easier." – Roy E. Disney
"Self-awareness is our capacity to stand apart from ourselves and examine our thinking, our motives, our history, our scripts, our actions, and our habits and tendencies." – Stephen Covey
The more self-aware you become, the less you need others to validate your worth. You find it within." – Maxime Lagacé
"As we become more self-aware, we realize that we have a choice in everything we do, and that includes how we lead." – Bill George
"You can have all the potential in the world, but unless you have confidence, you have nothing." – Tyra Banks
True leadership stems from the root of self-awareness; it's the foundation upon which sustainable businesses are built.
A leader's strength isn't just in their ability to guide others, but in their self-awareness to recognize the path they need to tread.
Self-awareness in leadership is like a lighthouse guiding a ship; it prevents one from crashing on the rocky shores of ego and ignorance.
Inner Awareness Quotes
Here are some more quotes that will inspire you to rediscover yourself.
"Until you make the unconscious conscious, it will direct your life and you will call it fate." – Carl Jung
"It is always the false that makes you suffer, the false desires and fears, the false values and ideas, the false relationships between people. Abandon the false and you are free of pain; truth makes happy, truth liberates." – Sri Nisargadatta Maharaj
"Your visions will become clear only when you can look into your own heart. Who looks outside, dreams; who looks inside, awakes." – Carl Jung
"Self-awareness is not just relaxation and not just meditation. It must combine relaxation with activity and dynamism. Technology can aid that." – Deepak Chopra
"The most important conversations you'll ever have are the ones you'll have with yourself." – David Goggins
"Your visions will become clear only when you can look into your own heart. Who looks outside, dreams; who looks inside, awakes." – Carl Jung
More Insights: 81+ Quotes about Negative People and Comebacks You Can Use 
"The soul always knows what to do to heal itself. The challenge is to silence the mind." – Caroline Myss
"It is necessary for a man to go away by himself. To sit on a rock and ask, 'Who am I, where have I been, and where am I going?" – Carl Sandburg
Our greatest growth often comes from our knowledge and strength within.
Only when we dare to dive into the depths of our minds can we truly start to swim in our potential.
Understanding oneself is like opening a book; each chapter reveals new aspects of the story.
In the exploration of self, we discover not just who we are, but who we can become.
The quiet voice within often speaks the loudest truths; we need only learn to listen.
Your life becomes a masterpiece when you learn to master peace within yourself.
The world becomes more comprehensible when we understand the universe within us.
Social Awareness Quotes
"Empathy is about finding echoes of another person in yourself." – Mohsin Hamid
"The highest form of knowledge is empathy." – Bill Bullard
"Be there for others, but never leave yourself behind." – Dodinsky
"We don't see things as they are, we see them as we are." – Anaïs Nin
"Tolerance isn't about not having beliefs. It's about how your beliefs lead you to treat people who disagree with you." – Timothy Kelle
"Compassion is not a relationship between the healer and the wounded. It's a relationship between equals." – Pema Chödrön
"When people talk, listen completely. Most people never listen." – Ernest Hemingway
"In diversity there is beauty and there is strength." – Maya Angelou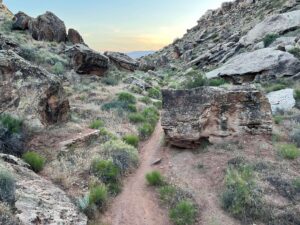 "We are all connected. When one arm or foot is poisoned, the whole body becomes infected." – Suzy Kassem
"The only way to change someone's mind is to connect with them from the heart." – Rasheed Ogunlaru
Building bridges of understanding isn't just about crossing rivers of differences, but also about admiring the view together.
Social awareness is the key that unlocks compassion, empathy, and understanding in the heart of humanity.
Understanding isn't just a word, but a gesture. Social awareness is the language of compassion spoken in silence.
Social awareness isn't just about hearing voices, but about acknowledging the silent whispers of those unheard.
When we step into the shoes of others, we embark on the journey of social awareness. And it's a journey worth taking.
Self Awareness Slogans
Here are some great slogans about self awareness. You can use these as email signatures, motivational posters or to include as a caption in a social media post.
Self-Awareness: Unlock Your Inner Potential.
Social Awareness: Be the Echo of Empathy.
Eyes Open, Heart Open: Celebrate Social Awareness.
Unleash Your Power: Embrace Self-Awareness.
Social Awareness: Understanding Starts with You.
Discover Yourself, Discover the World: The Power of Self-Awareness.
Self-Awareness: Your Inner Compass Towards Success.
Grow with Self-Awareness, Glow with Empathy.
Journey Inward, Journey Outward: The Path of Self and Social Awareness.
Awaken to Yourself, Awaken to Others: Cultivate Awareness.
Your Story Matters, Their Story Matters: Fostering Awareness.
Reflection to Connection: The Journey of Self-Awareness.
Understanding Self, Understanding Others: A Walk in Awareness.
Ignite Inner Wisdom: The Spark of Self-Awareness
Mirror of the Mind: Reflecting the Power of Self-Awareness.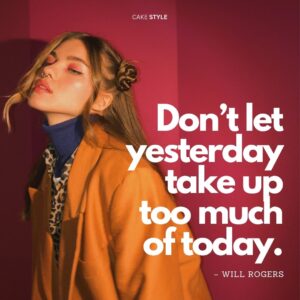 Why is self awareness important in entrepreneurship?
Self-awareness is a crucial trait for entrepreneurs and business leaders. It plays a key role in various aspects of business:
Decision-making
Self-aware entrepreneurs have a clear understanding of their strengths, weaknesses, emotions, values, and motivations. This insight allows them to make better, more informed decisions.
Effective leadership
Leaders who are self-aware tend to have better emotional intelligence, enabling them to understand, empathize with, and respond effectively to the needs of their employees. This can improve morale, productivity, and loyalty within their teams.
Personal development
According to Entrepreneur, self-awareness allows entrepreneurs to identify their strengths and weaknesses and understand their emotions. Aware of their inner selves, they continuously seek opportunities for improvement. They seek out training, education, or mentorship to address these areas. This commitment to continuous learning and growth is critical for long-term success.

Communication
By understanding their own communication style and how it may be perceived by others, entrepreneurs can tailor their messaging to effectively reach their audience, employees, investors, customers, or stakeholders.
Risk management
Entrepreneurs with a high level of self-awareness are often better equipped to identify and assess potential risks. By understanding their own biases and blind spots, they can make more objective, balanced decisions.
Stress management
Running a business is stressful. The Brightside Blog mentions that self-awareness can help entrepreneurs recognize the signs of stress and burnout. This enables them to proactively address these issues and maintain their wellbeing and productivity.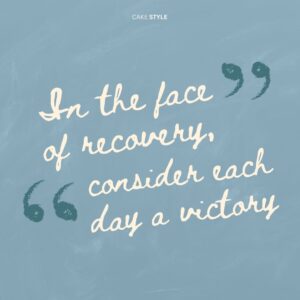 Conflict resolution
Self-aware entrepreneurs are more likely to approach conflicts with a problem-solving mindset. They are better prepared to navigate and resolve disputes in a way that maintains relationships.
Resilience
According to Health Assured, self-aware entrepreneurs are typically more resilient. They have a better understanding of their stressors and emotional triggers, allowing them to manage stress more effectively. This resilience can be particularly valuable in the face of the challenges and setbacks that often come with running a business.
What steps can you take to increase self awareness?
Developing self-awareness is a lifelong journey. Here are some steps that can help you increase your self-awareness:
Monitor your self-talk.
Pay attention to how you talk to yourself. Is it positive, negative, supportive, or critical? This can provide insights into how you perceive yourself. What's so tough about this limiting believe if that you may not realize you're doing this to yourself.
This has been a big challenge for me. In my own business I've always struggled with doubts that everything in my own business would fall apart. I also questioned whether or not I would get "lucky enough" to build a business and wondered why I didn't see the level of success that other people were able to attain. In many cases, these people did not seem as smart as me making it even more frustrating.

Reflect.
Spend time each day in reflection. This could be through journaling, meditation, or simply sitting quietly with your thoughts. Consider your reactions, feelings, and decisions. You don't need to spend long on this. If you can spare 15 minutes a day to reflect, you will gain insights about your feelings.
Ask for feedback.
Ask for constructive feedback from those around you—family members, friends, colleagues, or mentors. They can provide valuable insights into how you are perceived, your strengths, and areas where you could improve.
Set and review personal goals.
Setting personal goals and regularly reviewing them can help you understand your motivations, desires, and values.
Understand your values.
Consider what you truly value in life. What are your principles that guide your decisions? Knowing these can help you understand your actions and motivations better.