The market for gift boxes is growing each year. These days you can find a variety of unique options in one box.
Many people absolutely love these boxes, and that's because it saves time when you're shopping for a gift—no need to panic-buy when gift boxes are a convenient click away.
People also appreciate the variety of boxes available. There are vegan boxes to packages containing supplies for newborn babies and even corporate boxes for loyal clients.
Today, we will explore a brand with excellent ideas and incredibly supportive of its community. In addition, they support black-owned brands, and we would like to shed light on this.
So, let's talk about Bifties and why this brand is outstanding among others!
About Bifties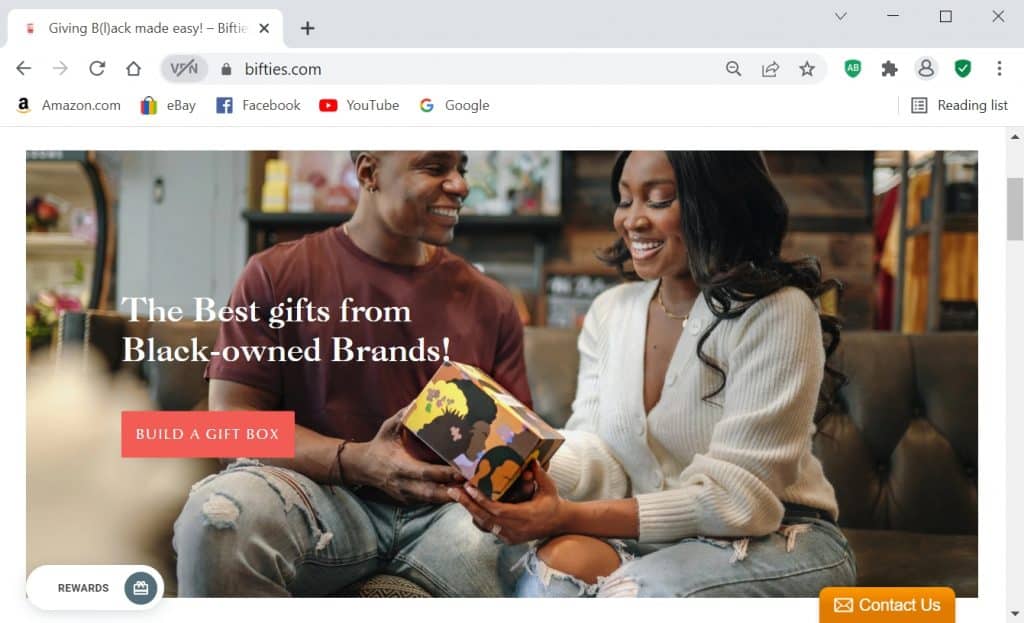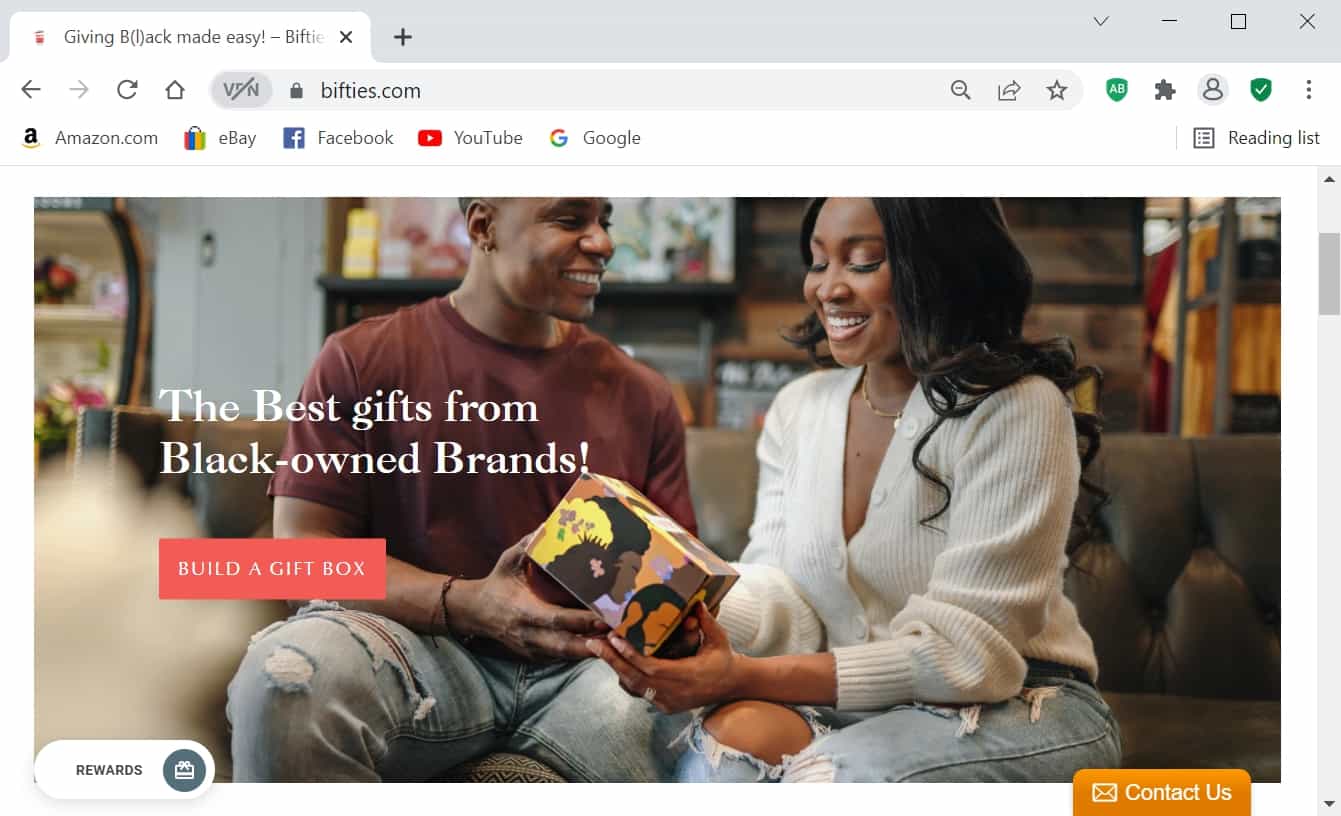 This brand is unique, and no one on the market does it as Bifties does.
This brand curates solely with Black-owned brands, and 5% of the build-a-box and online sales are donated to charities in the community.
In 2016 Bifties created a secret Santa gift exchange on one request; all gifts must come from a business of color. So supporting Black-owned companies has become even more accessible now.
The company's idea revolves around bringing all the best gifts into one place. There's no hassle or confusion. You pick the box, and Bifties will ship it – Talk about convenience!
Let the gifting begin. You can choose from a wide variety of products delivered right to you.
Bifties has a growing account on Instagram, and it has been mentioned in Essence, Brides, 50 Black Enterprise, and many more.
It's a great idea, and the boxes come to your doorstep looking well-put-together and stylish.
This is an excellent gift idea for those you love or even yourself. So take a self-care day and order a box to find out for yourself.
How to Order from Bifties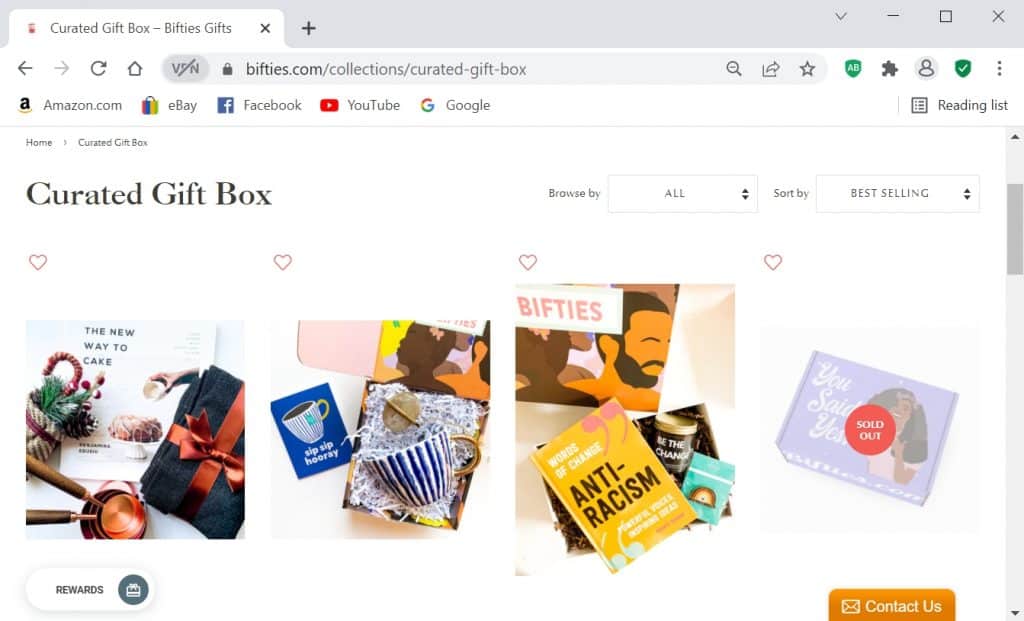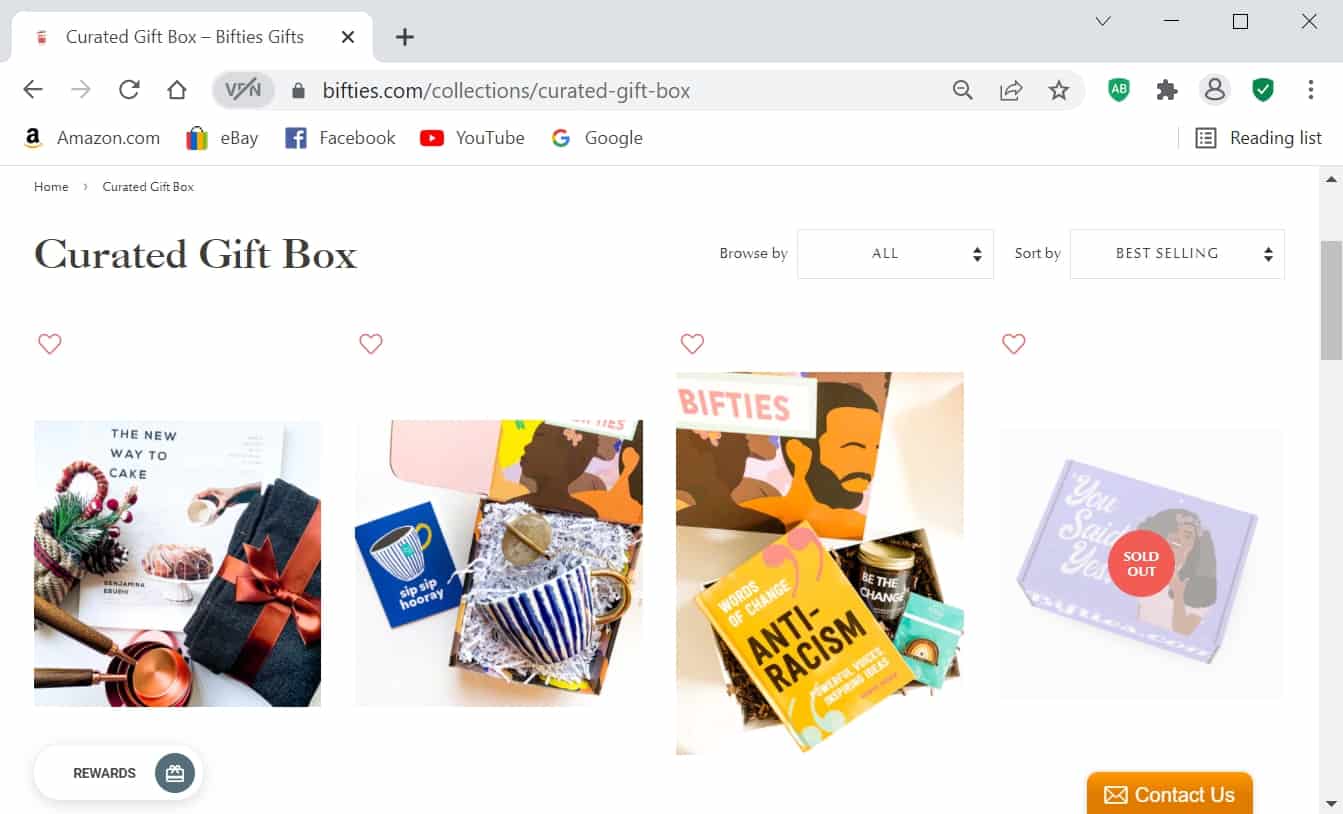 Gift shopping has never been easier. But, first, you need to decide: Are you looking for a ready-to-go box, or do you want to create it yourself?
Some curated boxes include:
You can customize each box by adding jewelry, games, candles, books, baby items, sweets, and even more to personalize it for yourself or someone else.
Each box has a limit of seven products that will fit inside. You also pay a commission cost of $8.50 for the box itself, ribbon, crinkle paper, and gift wrapping.
There is also corporate gifting available, which is a neat concept.
You can use these to gift your clients and connect with your employees to raise the morale of your corporation. Use these boxes as a way to energize the culture. These are great ideas for internal contests as well with different departments.
Gift cards for the amount you are available at a limit your heart desires.
It also looks to us that there is no free shipping, and it is calculated at the checkout as it depends on weight.
You can also return the box. However, you will be charged an $8 restocking fee. So, you should make sure it's the correct gift box for you.
Once paid for, your order will arrive between two to six business days.
Bifties Pros and Cons
Bifties has a strong pro list, and the cons have been weighed in as well. Regardless, the pros do outweigh the cons.
Bifties Pros:
Strong concept
Unique options to support black-owned companies
By buying from Bifties.com, you support charity and communities
Great variety of products
Curated boxes with the opportunity to create your own
High-quality packaging
Cute and quality designs
10% off for new customers
Bifties Cons:
They only ship in the US
Extra $8.50 for each customized order in regards to packaging and gift wrap
Bifties Gift Review
You can customize each box up to seven items, and all things come in sturdy and decorated boxes covered in images representing the faces of the brands. The boxes are finished with a brown ribbon on the top.
It is safely packed up within white crinkle paper, so you don't need to worry that something will break while delivering.
When shopping and going through the process, you will be prompted to choose a card and add a note to it.
Curated gift boxes have around three to five items in each. Prices start at $40.
Depending on the season, there is always something for the holidays.
The boxes are constantly changing, providing new products.
Bifties Gift Reviews
Unfortunately, there are just a few reviews on Trustpilot and nothing on other platforms. However, some reviews on the official website prove the brand is legit and that customers are delighted with their boxes.
Here are some of those reviews:


As well as,


There were so many happy reviews to choose from, so you can check them out here.
There are also some reviews available on YouTube. Help Jasmine Gant unpack her Biftie gift.
Bifties Gifts VS Peach Box Co VS Bliss Boxes Co.

All of these brands have similar concepts but still vary greatly. For example, see how Bifties sets itself apart below:
| | | | |
| --- | --- | --- | --- |
| | | | |
| | | | |
| | | | |
| | Bifties offer the best gifts that curate solely with Black owned brands and 5% of the build-a-box and online marketplace sales are donated to charity doing work in black communities. | Peach Box Co is focus on removing the work and stress from gifting so that you can focus on the celebration of the moment. | Bliss Boxes Co. is designed to make self care simple and delivered directly to your doorsteps. The brand believe there is beauty in simplicity. |
| | Candles, books, home items, jewerly, sweets, items for babies and more | Beverages, supplements, tea, books, beauty products and etc | |
| | | | |
| | | | |
| | The shipping rate will be calculated at the check out and it depends on weight | | Rates are updated in accordance to USPS pricing |
Are Bifties Gifts worth it?
By buying this brand, you support Black-owned businesses and charity organizations that help the black community. The Bifties gift boxes are packed with the highest-quality items that anyone would appreciate receiving.
By buying Bifities, you no longer have to panic. Shopping is made much easier with Bifties, whether you are looking for an excellent gift idea for your beloved one, a friend, employee, or client. Even yourself. The customization is a nice feature, adding personal touches to each box ordered.
So yes, we do believe Bifties to be worth it.