Times of celebration, such as weddings and baby showers, are ways we can show and share our love with those close to us. When someone we know gets married or celebrates a milestone birthday, we will typically want to give them something special for them to remember their day.
However, gift-giving can be a bit of a minefield. We aim to give the person something they want and a gift that will enhance their lives, but finding out what they want is a challenge…
Enter myregistry.com! This website is the savior of weddings, birthdays, and other celebrations. Gone are the days of unwanted gifts and wasted products. Instead, you can create a registry for your special day to get meaningful gifts..
With summer just around the corner, weddings are definitely on many people's minds.
The month of June is always wedding heavy, with over 15% of weddings taking place, so many celebrations are underway at this time of year.
So naturally, this means a lot of gift-giving, and there is no better place to look for help than MyRegistry!
About MyRegistry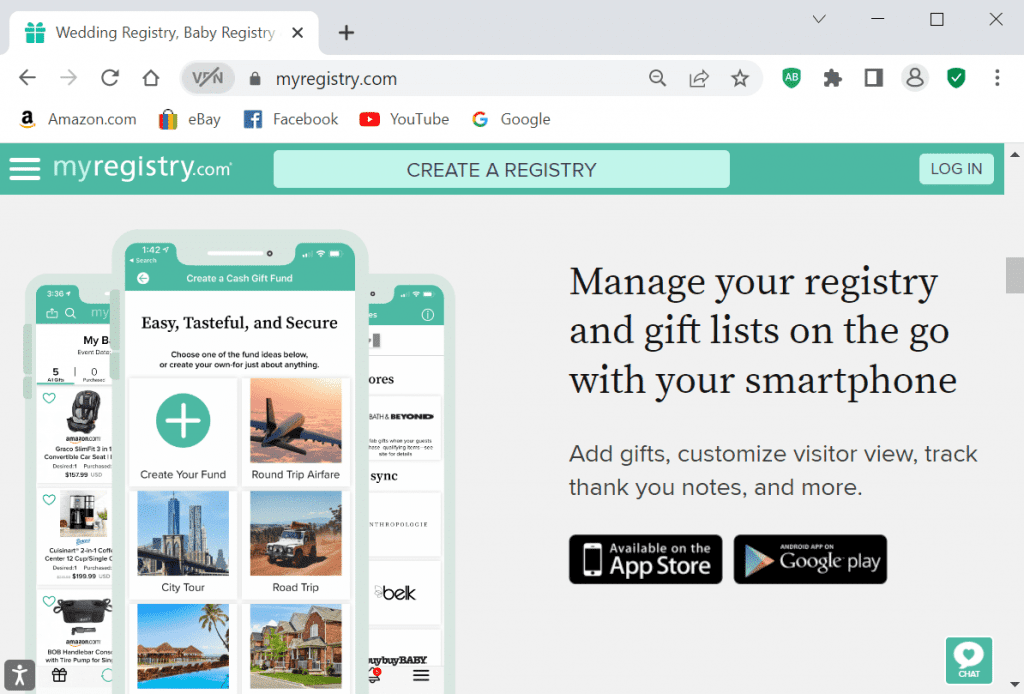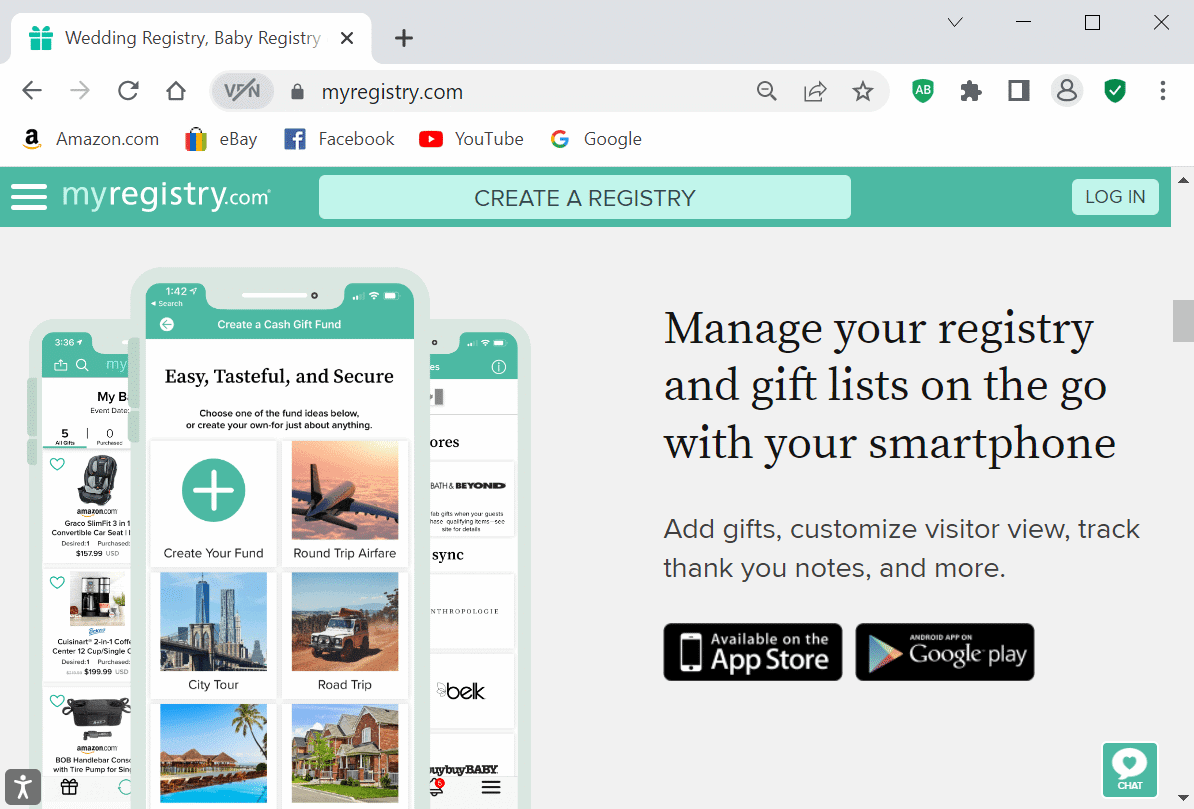 MyRegistry is the simple solution for a common problem. Although it was the premier destination for universal gift lists back in December 2005, the website has gone from strength to strength.
It works like this: after creating a registry for your special occasion, you can add items from any store. It works with over 300 retailers and can sync existing registry lists together from sites such as Amazon, Target, and Crate and Barrel. Oh, and it is accessible around the globe, too! It can be used in the US, Australia, Canada, the UK, and India.
The website is super user-friendly and easy to navigate. Using MyRegistry lets, you make sure that all communications regarding gift lists are simple and done with ease.
It is also excellent at connecting with people who use its services. They have growing Instagram and Facebook pages that keep their customers updated about the business and other events.
Their mobile app is easy to use. It has many great reviews, with a fantastic 4.8/5 star rating.
You May Also Like: Our Earth Breeze Review After 2 Weeks use: Are The Laundry Sheets Worth It?
MyRegistry Wedding Registry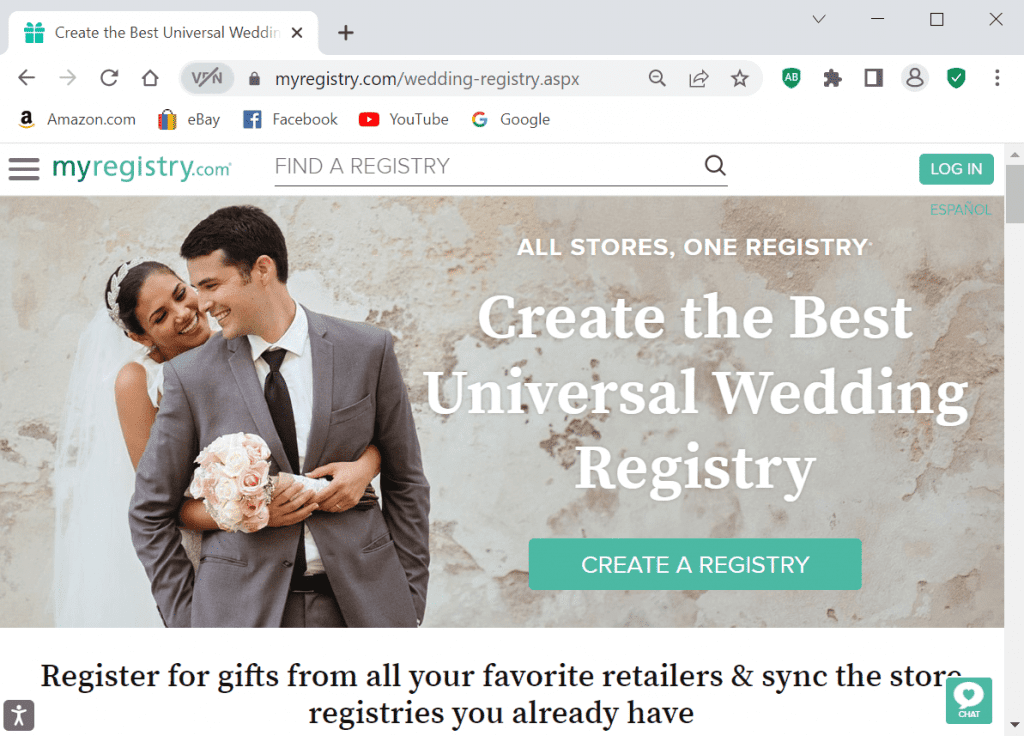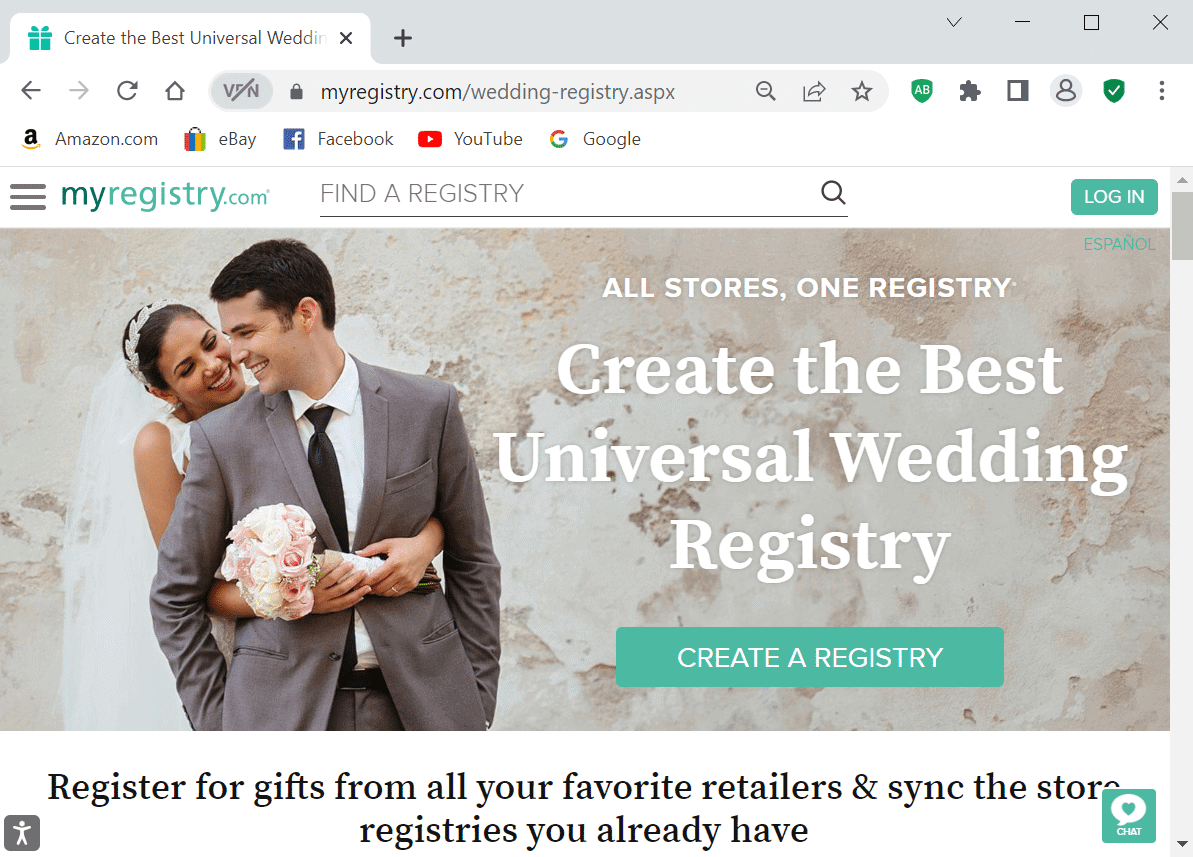 We all have been there. Then, we get invited to a wedding, and on their invitation, it mentions gifts… but provides no clues about what they want.
Weddings are huge events, and we all want to give the couple something special for them to begin their new lives together. But what if we get them something they already have? Or something they just don't want?!
Thankfully, with the MyRegistry Wedding Registry, you can avoid that pain for your friends and family. Oh, and the pain for yourself returning unwanted gifts.
Planning a wedding is a lot. There is so much to do, and the wedding registry list is probably at the bottom of your list of priorities. However, you and your partner can create a registry with ease with a universal gift list. By starting the registry list as soon as possible, you can begin adding things you will need once you are married.
You can ensure that every gift you receive on your big day is a gift that you want. Using the MyRegistry App, you can even scan items in physical stores to add to the gift list. How cool is that?
Here's all you need to get started:
If you are planning your wedding registry, check out this checklist on the MyRegistry site. It is a tool that allows you to make sure you get everything you need.
MyRegistry Baby Registry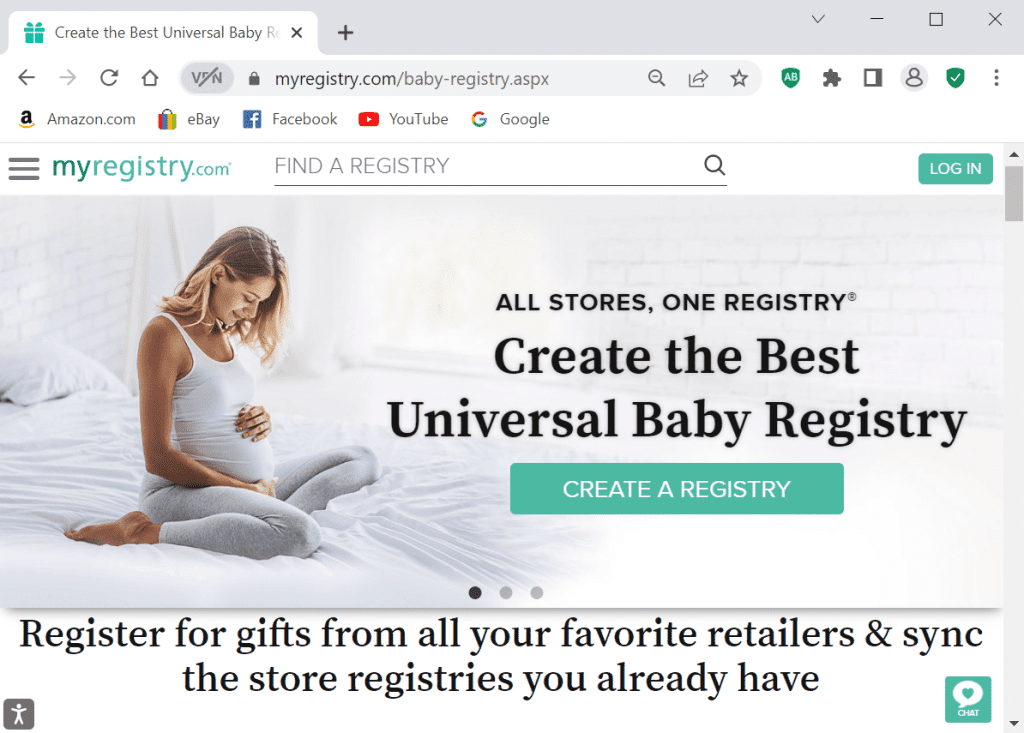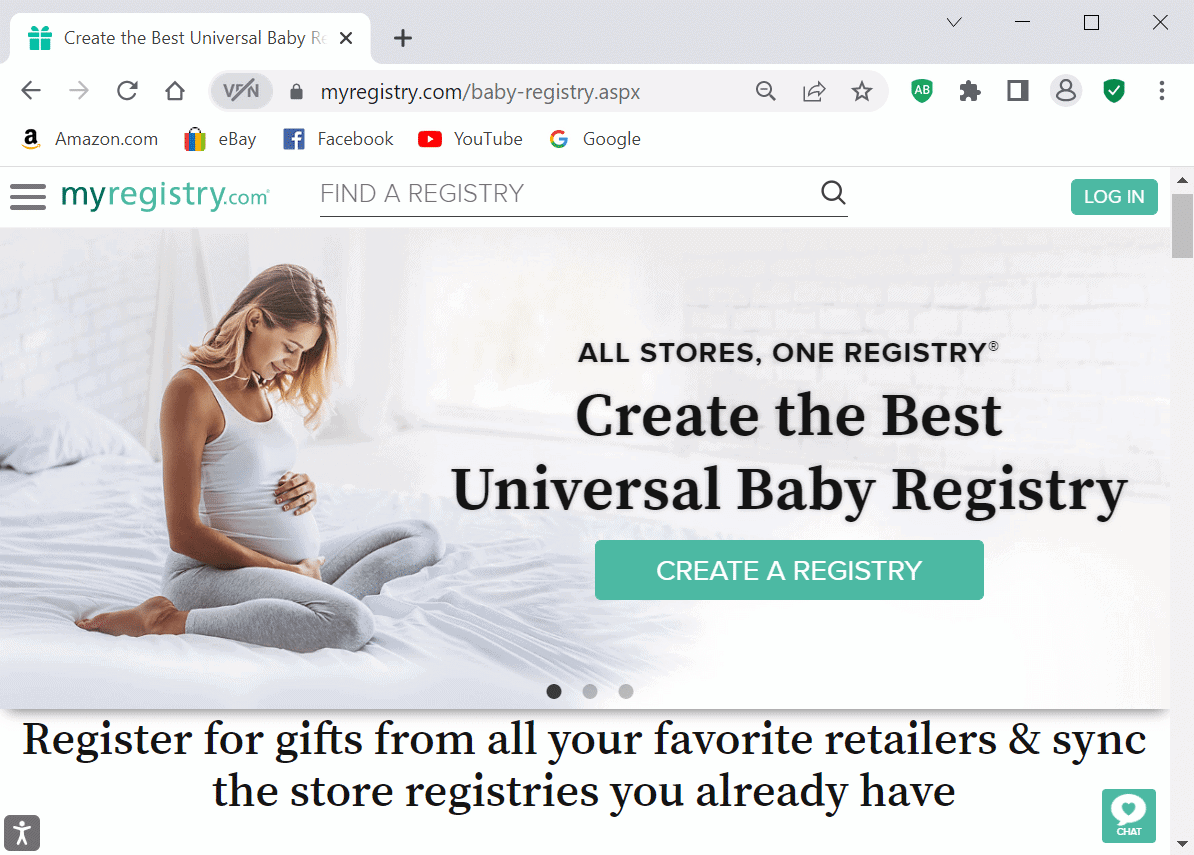 A baby shower is a beneficial occasion that allows those that care about you to help you out on your journey into parenthood. When a baby is coming, there are things that we need.
The MyRegistry Baby Registry allows you to add what you need from various shops and companies. We like having a gift list with MyRegistry because you are not just confined to one company or store. You can add anything from anywhere. Seen some cute handmade outfits on Etsy that you adore? Add them to the Registry with ease! Need to stock up on diapers before the baby arrives? Add a local delivery service to your registry list.
You can also add a cash gift fund to receive donations to get everything you need for your new child.
What do we love about MyRegistry:
It is so easy to navigate.
They have a slick extension button to add items from other websites to your registry list. In addition, the smartphone app has barcode scanning technology to add things you see in stores when you are out and about from online to the high street. It makes starting a registry super fun!
It is universal. MyRegistry works for many occasions:
Baby lists,
Birthdays,
Housewarming,
and Holidays

There are many ways to share with friends and family, including customizable e-cards to make your event uniquely yours.
How MyRegistry is different from others
What makes MyRegistry special is the way it is universal. You can add any item from anywhere globally, from online stores to ones on the high street. It also allows for cash gifts and charitable donations.
MyRegistry also has a choice of customizable e-card templates to allow you to share your gift registry with your friends and family.
MyRegistry Pros and Cons
So, what are the pros and cons of MyRegistry?
Myregistry Pros
Free to use
The ability to add any gift you want
Syncs gift lists from other sites such as Target and Amazon
It has an Android and iOS app
Simple and easy to use
A blog to help you get everything you need out of your gift list
Cash and charitable gift options
Thank you, note tracker
Has a Spanish version of the website and app
Cons
Transaction fees apply for cash gifts
It may not suit friends and family who are not that tech-savvy
Is MyRegistry worth it?
If you plan a special occasion, MyRegistry is worth it! It makes gift listing fun and easy, allowing you to add everything you want to your Registry.
Because it is free to use, download it now and look at what it can do for you!