Pilgrim Soul Journal Review: Is It The Best Journal for Creative Thinking?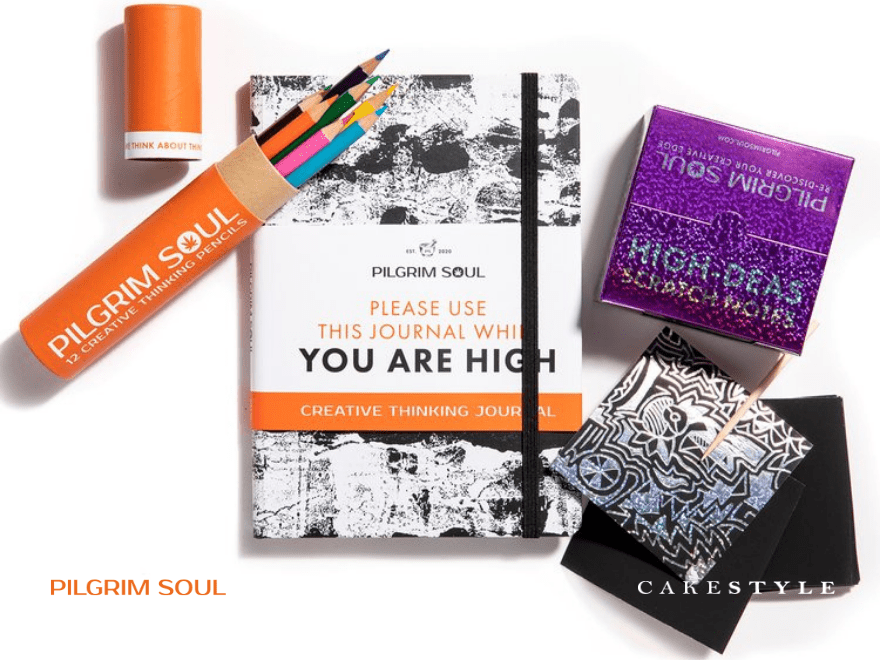 Many of us still love a good notebook or journal to keep track of our thoughts. While smartphones and laptops may be easy to turn to these days, there's still something so special about the written word.
The practice of writing and journaling every day is known to improve mood and overall well-being.
It has been proven that having a diary or journal to share your thoughts and ideas helps people deeply reflect and work through very intense emotions. The act of journaling also helps develop creativity.
As an affiliate partner of various brands and sponsored content, CakeStyle may earn commission on qualifying purchases. Disclaimer | Advertise With Us
Currently, there are solutions on the market that offer exercises for journaling. However, this is a fantastic idea if you've never done it before.
One of these journals is the Creative Thinking Journal.
This helps you reinvent, experiment, grow, take risks, make mistakes, and have fun all the while.
And guess what? You can explore the pages while high. Maybe grab some snacks first, though. You might be working in the journal for a while.
Is it worth it, though? Let's find out.
About Pilgrim Soul Journal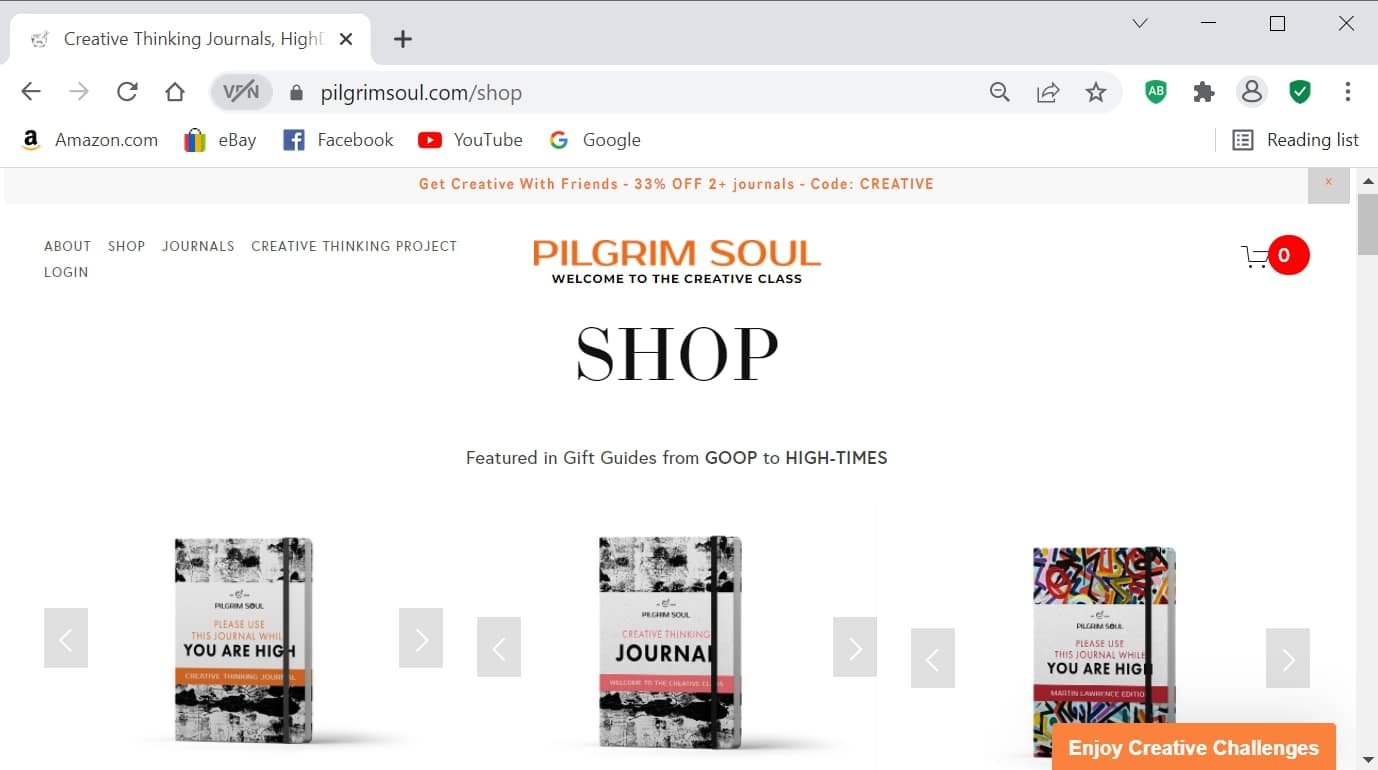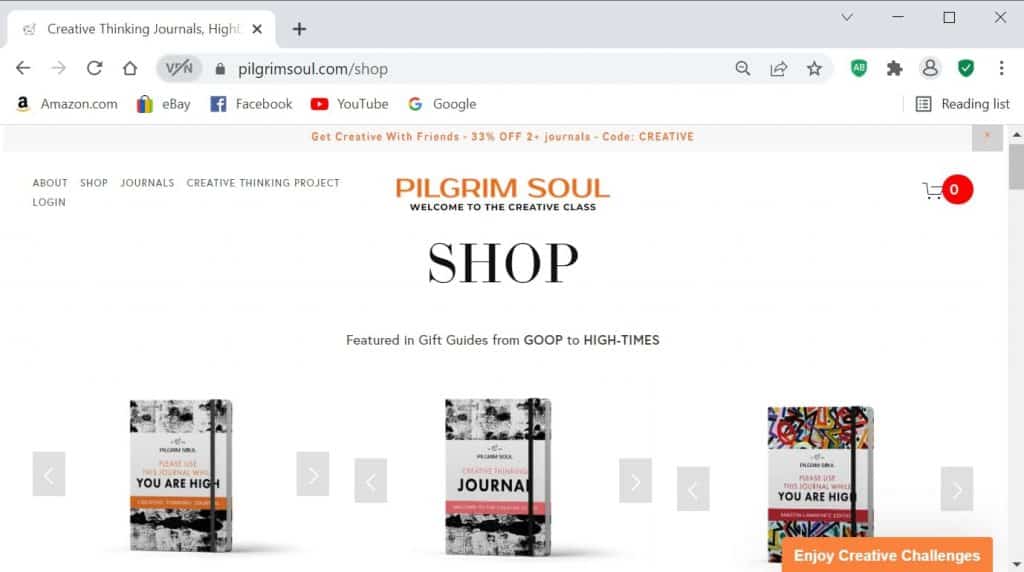 The Founder of Pilgrim Soul, Shawn Gold, has been a creative executive in multiple innovative companies. These include MySpace, Wattpad, Engadget, and TechStyle. So, you know that creativity is essential to the brand and a priority.
This journal is the number one guided journal for creative thinking, delving into your deepest thoughts to get you into a flow state.
Some activities that also go with this guided journal are:
Yoga
Sleep
Meditation
Poetry
Aromatherapy
Dancing
And so much more. This book is designed to help you pursue your dreams, get creative, gain productivity and truly feel your emotions.
Pilgrim Soul understands that creativity is essential to personal life and work life. Creativity makes us who we are.
However, creativity may have a different definition from one person to the next, and that's okay. That's what creativity is about. It's unique and sets you apart from others.
It makes you, you.
How to Order Pilgrim Soul Journal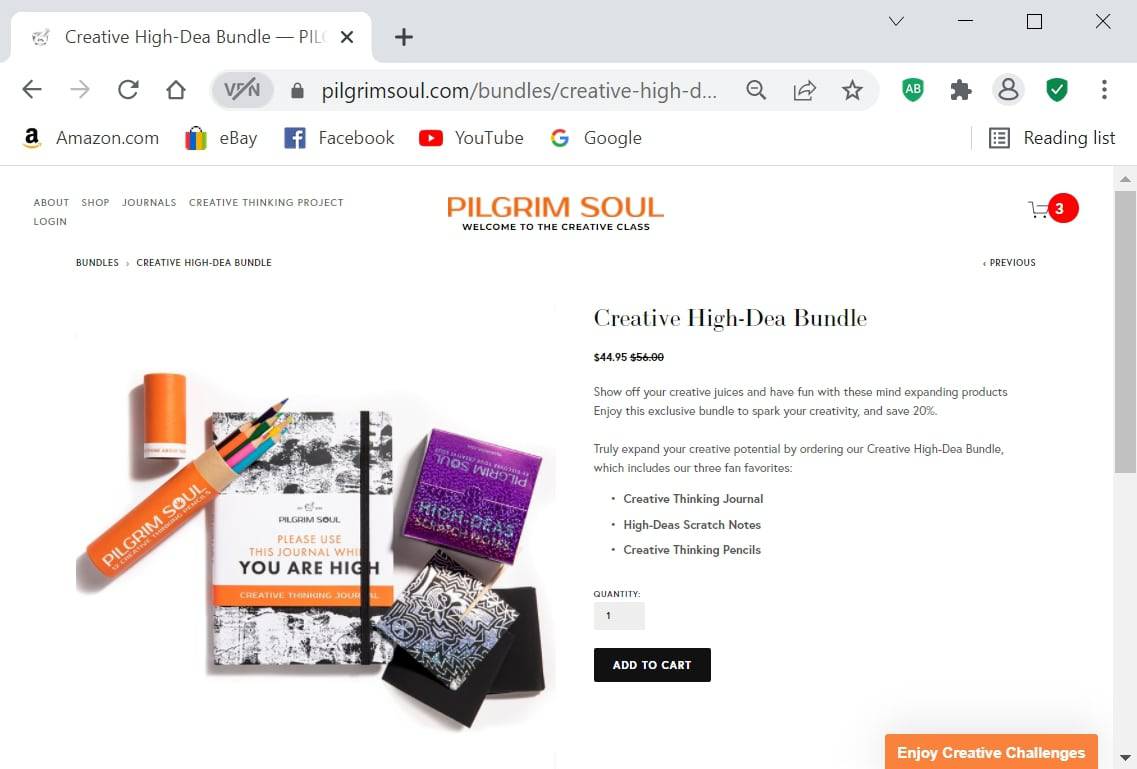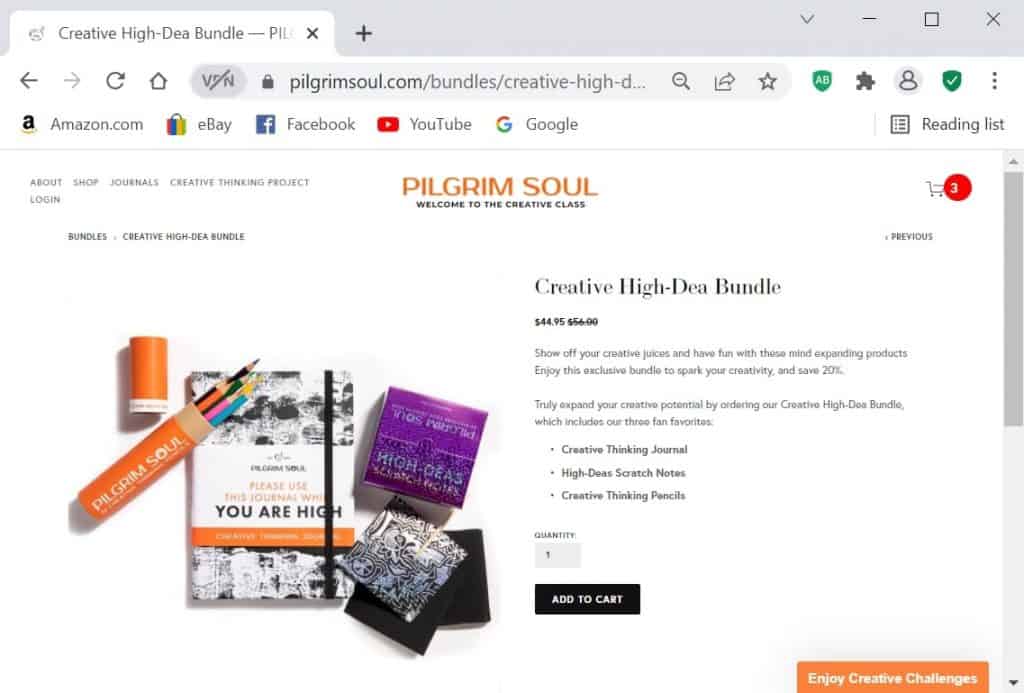 There are three journals you can order. These options are Cannabis, Martin Lawrence, and the All Ages. If you order over two journals, you have a chance to get thirty-three percent off.
There is also free shipping over $65.
If you order under $65, you only need to pay $3.90 for delivery.
You can also complete your order with some Creative Thinking Pencils.
Or maybe some excellent scratch notes? Or order a bundle of everything you might need.
Regardless, there is something for everyone here.
Pilgrim Soul Journal Pros and Cons
Pilgrim Soul Journal Pros
Exercise techniques borrowed from proven brainstorming and ideation strategies across art, design, business, and science
240 pages
Cheap shipping
Great gift idea
You can use it regardless if you smoke weed or not
Great reviews
A great tool to improve creativity and mental health as well as productivity
Great design and quality
The company supports inner-city artists and other marginalized creative talents.
Pilgrim Soul Journal Cons
Free shipping on orders over $65
Not sure how long shipping will take
Pilgrim Soul Journal Review
Creative Thinking Journal: Original "Use While High" Edition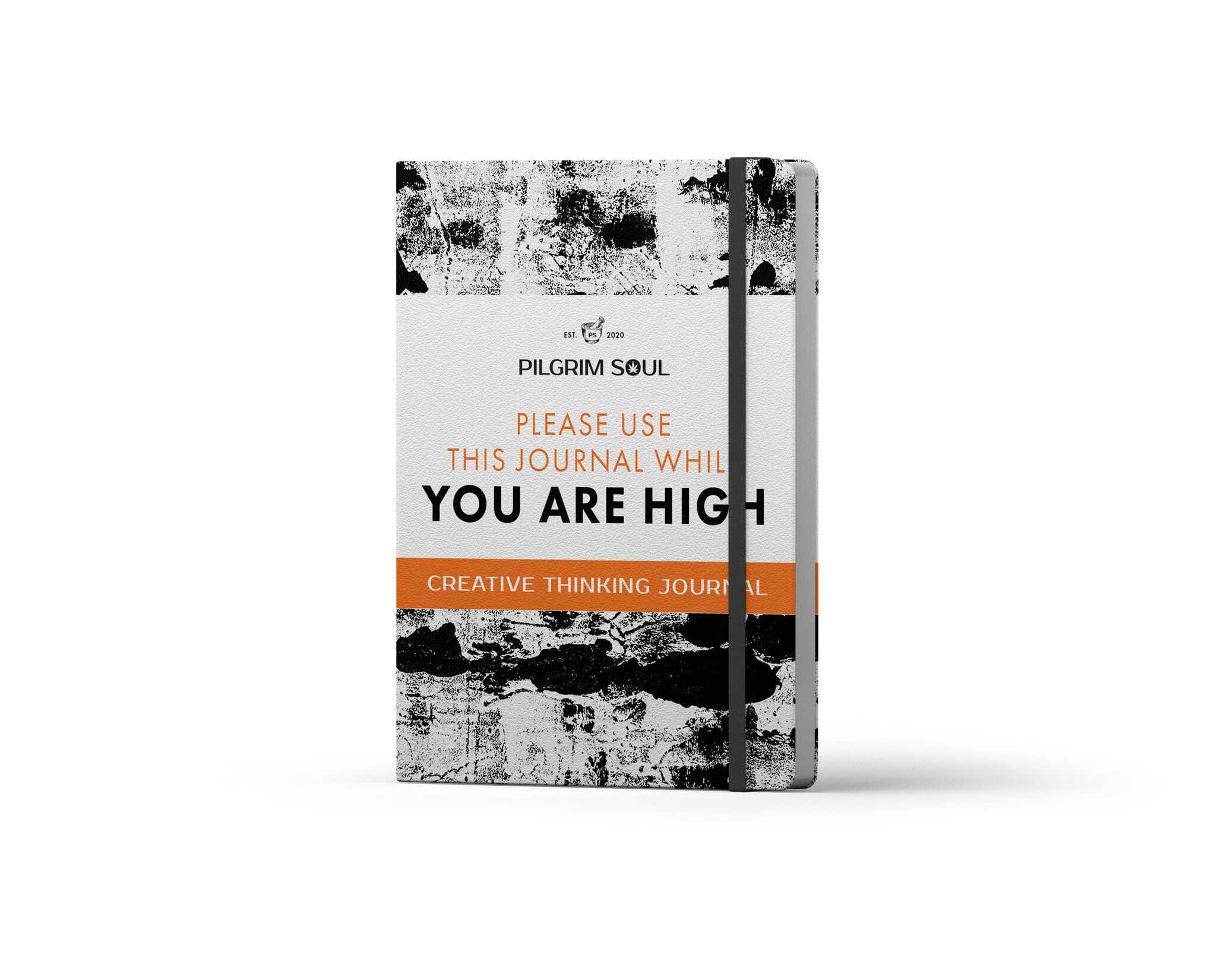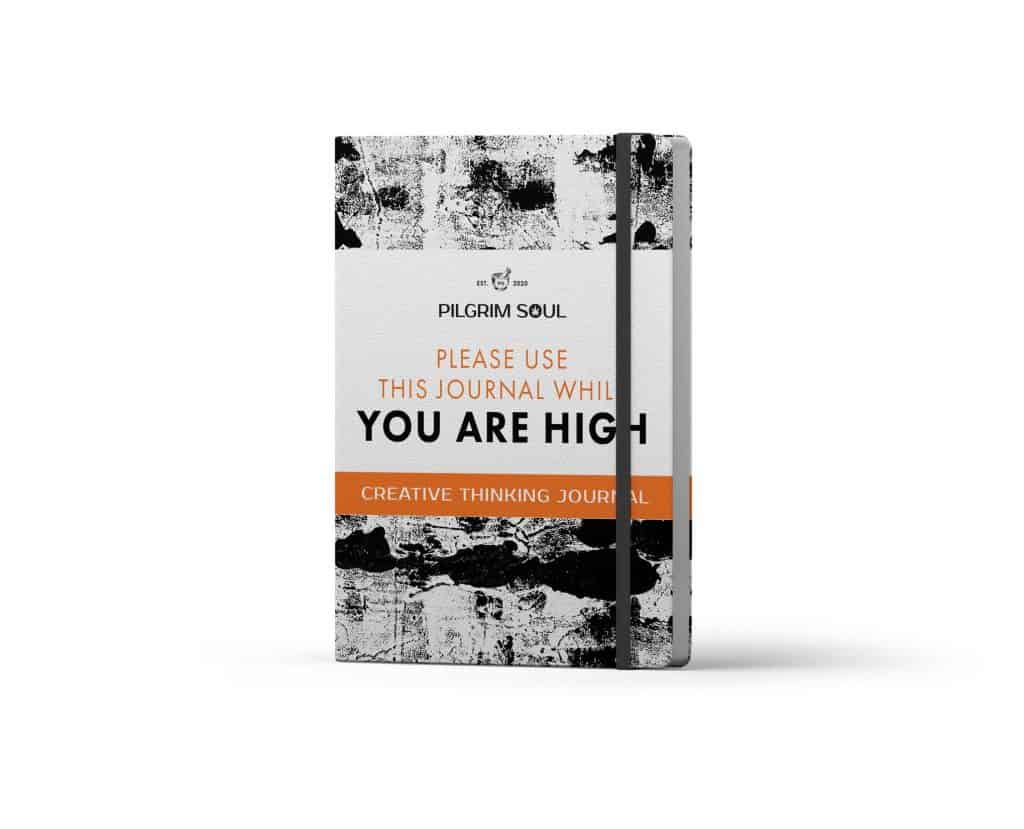 This journal is of excellent quality and is very stylish with a unique design.
It comes with 50 creative prompts and exercises, also called thought
experiments. Each page is clever and unique to grab the user's attention and dig deep.
There is a removable belly band to keep the journal closed or bookmarked, and it is finished with a durable hardcover. So if you drop it, you won't be doing any damage.
The Creative Thinking Journal offers many opportunities to use your creativity to the fullest, allowing users to think differently and challenge themselves in many different aspects using proven tools.
Creative Thinking Journal: ALL AGES Edition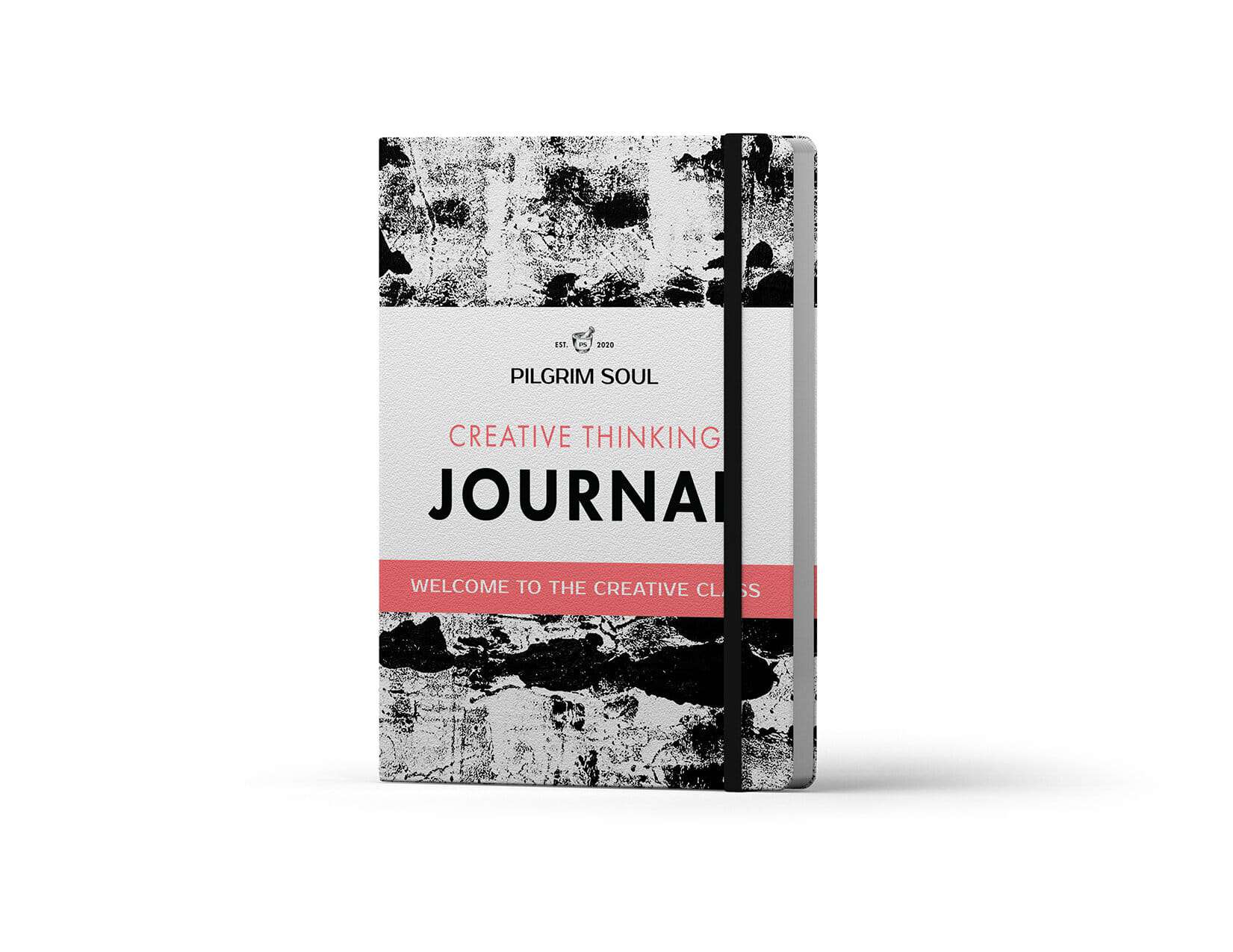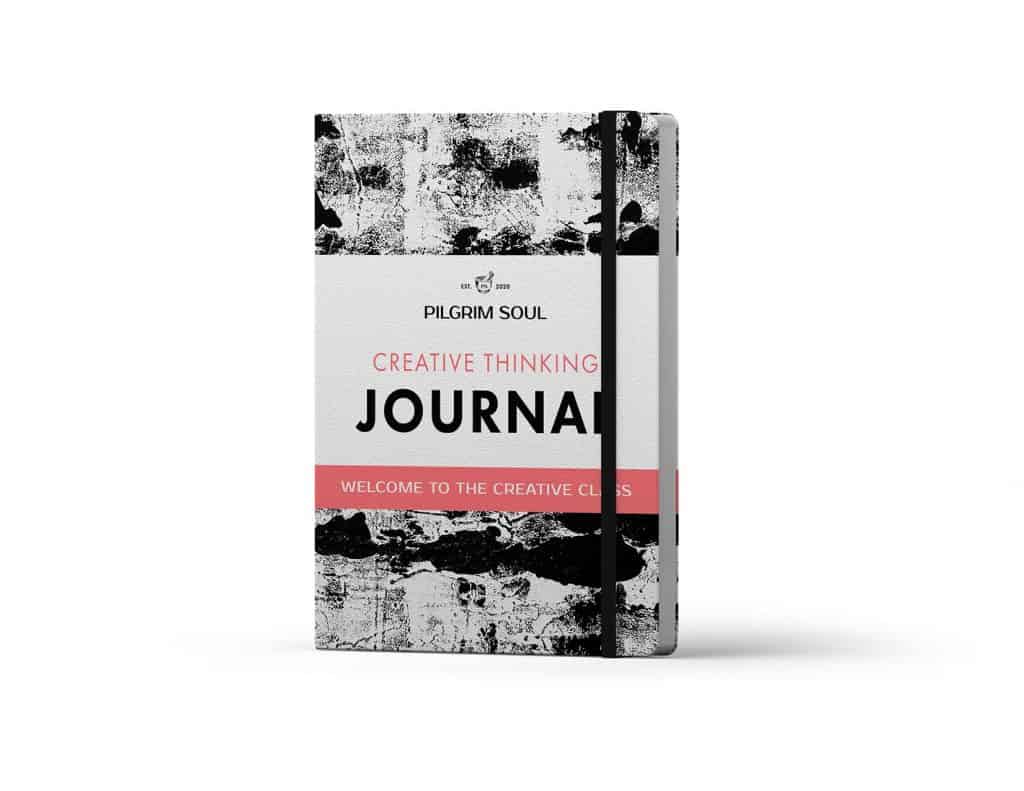 Fun, creative, and thought-provoking – anyone of any age can enjoy this journal. Each challenge within the journal creates a different way to view the world and yourself as described by Soul Pilgrim.
This book could fit in your bag, purse, or drawer for your convenience – it's a perfect size.
Martin Lawrence Creative Thinking Journal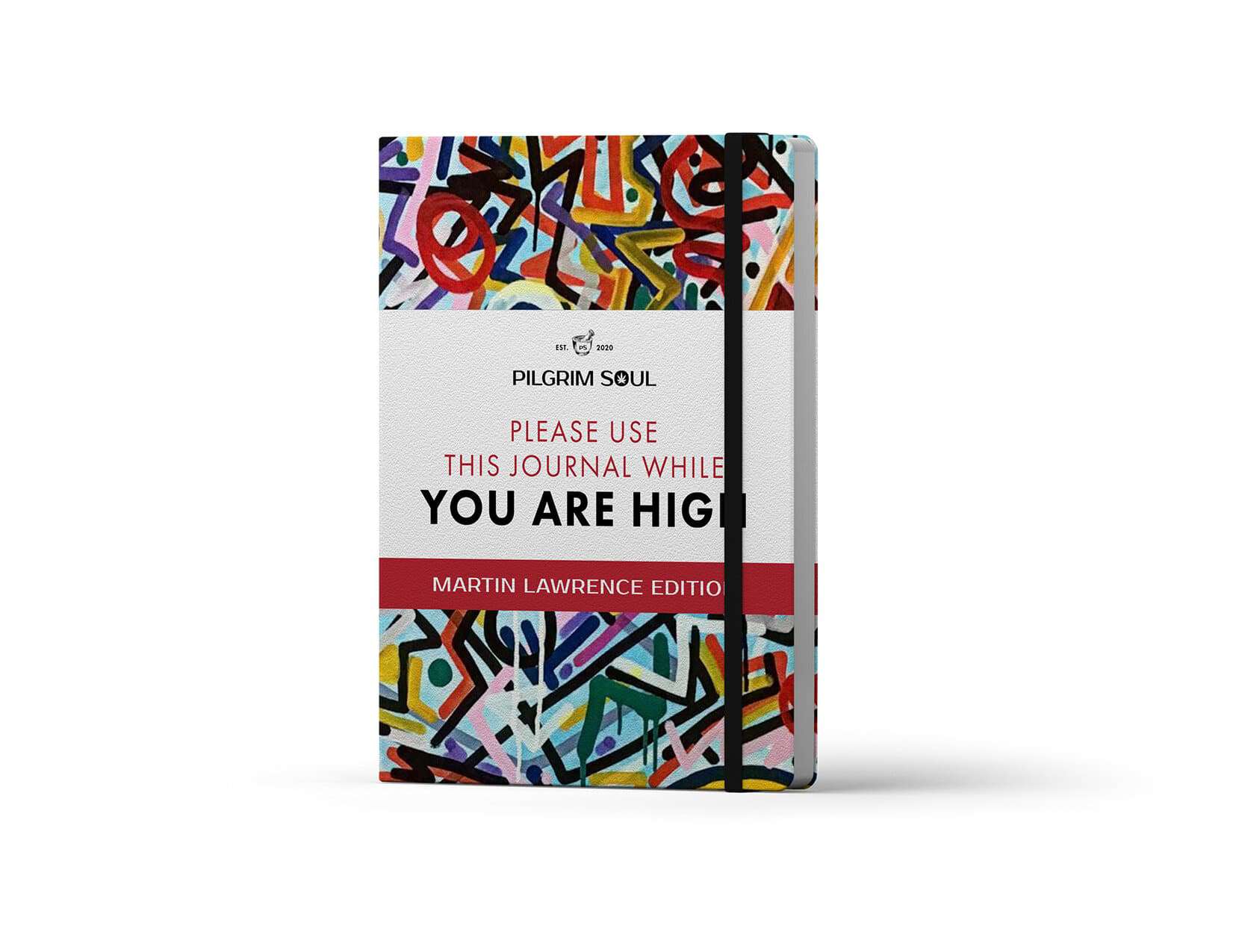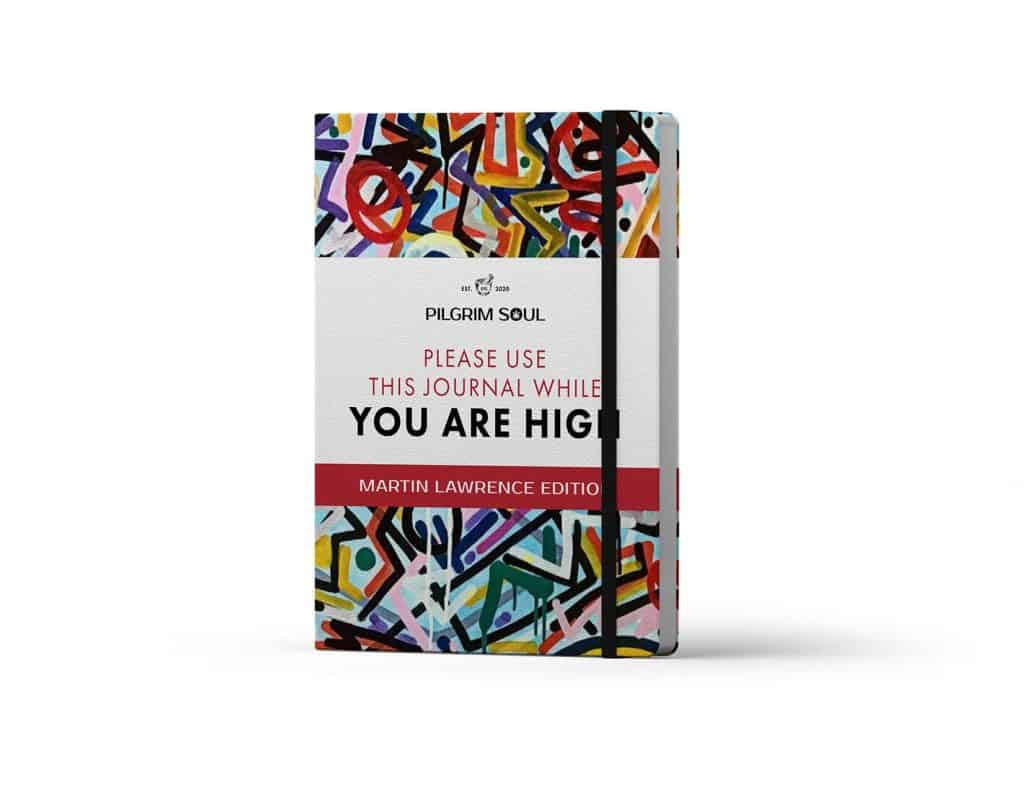 This journal was created in collaboration with the talented comedian, producer, and actor Martin Lawrence, who uses humor to help others.
This guided journal helps others deepen their creativity and tap into their inner thoughts through the challenges inside. It's been deemed fun and unique, pushing you to challenge yourself time and time again.
While you can use this journal while high, you can also use it sober and pair it with other activities noted above, such as yoga, meditation, music, and exercise.
Pilgrim Soul Journal Reviews
Pilgrim Soul has very positive reviews that we are excited to share.
They have a good score at Goodreads.com that you can check out here.
A 4.6 out of 5 at Amazon.
Some reviews from customers state:
"I seriously love this journal! It is the most fun I've had with any journal and has stretched my creativity. I bought two, so my friend could do one too. She brings it over for our weekly get-togethers. We get high and do a page or two and have a blast."
As well as:
"I bought this for a friend's birthday, and while I was flipping through it, I was really impressed.
The cover says explicitly, "Use While You Are High," which is fine, but I think it's important to understand that this is great for anyone wanting to flex their creative muscle – not for just when under the influence."
You can also find YouTube reviews online. Here is one by Meninfluencer that does a thorough job of going through the journals.
"The Pilgrim Soul Journal takes it on the next level. It distinguishes itself from pretty much every other journal."
Pilgrim Soul Journal VS Wreck the Journal VS The Artist's Way
Find out how Pilgrim Soul Journal may compare to others on the market. Of course, every journal is unique, but what makes Pilgrim Soul stand out?
#1 Best Selling Journal For Creative Thinking.

This guided journal is filled with over 50 creative thinking exercises that will provide hours of fun, increase your creativity, and build more productive habits

Wreck This Journal, is a subversive illustrated book that challenges readers to muster up their best mistake- and mess-making abilities to fill the pages of the book—or destroy them.

The book was written to help people with artistic creative recovery, which teaches techniques and exercises to assist people in gaining self-confidence in harnessing their creative talents and skills.
Is Pilgrim Soul Journal Worth it?
Yes, we believe it is.
It would be doubtful that one would get bored with this particular one regarding journals. It keeps you on your toes and has you diving deeper into yourself and your inner thoughts. Nothing is boring about that!
It helps you use all your creativity and create healthy habits. It's also a great gift idea for those hard-to-buy-for individuals.
You can choose one to three options and allow yourself to use some imagination when it comes to challenges.