Today, we'll take a look at our Newchic review. Newchic is a clothing brand launched in 2015 and has been growing ever since.
But is it just another one of those disappointing social media brands? Or are their artful and unique clothes worth it? Let's find out.
About NewChic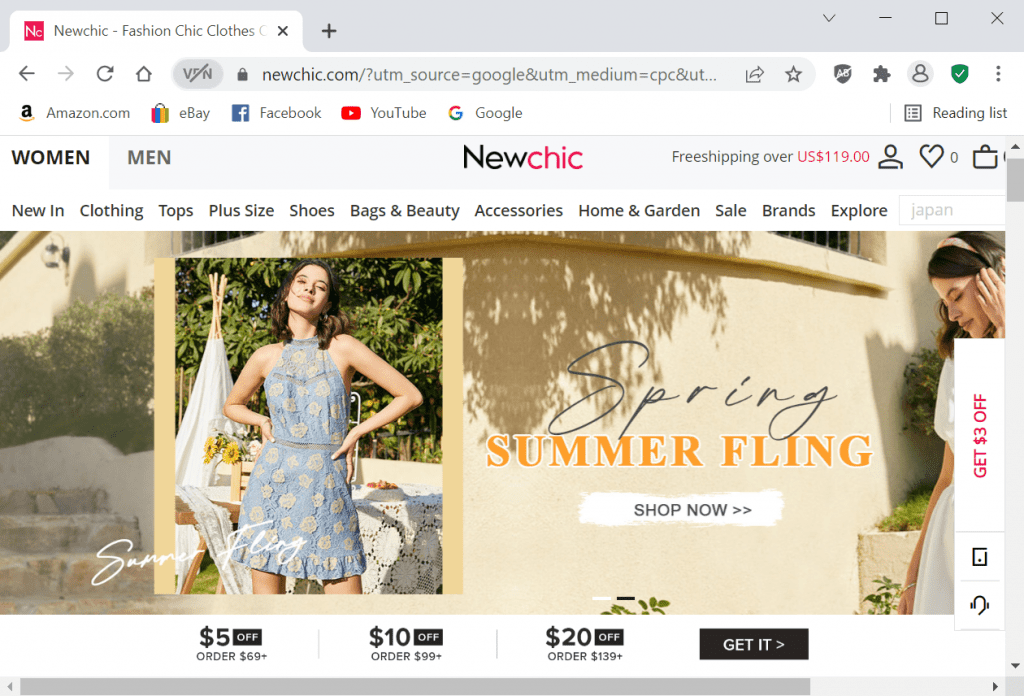 Newchic's slogan is very catchy: new chic, new life. Its goal is to give fashion lovers access to trendy, unique pieces without burning a hole in their pockets.
The brand looks out for the newest trends in the clothing world to improve their customers' lives. Their top priority is making sure all their products are high-quality yet inexpensive. When it comes to timeless and accessible fashion, Newchic is doing it right.
What's cool about Newchic is that it's a one-stop multi-brand shopping destination. It hosts brands such as Socofy, Rinsta, Zanzea, and dozens more independent labels.
With a huge arsenal of brands under its belt, Newchic has a wide collection of products. On the website, you can shop for clothes, shoes, accessories, and even home décor.
Newchic ships to over 200 countries. They also have apps for iOS and Android to make shopping fast and convenient.
Today, they have close to two million followers on Instagram. This is a testament to how popular and well-loved they are. They post looks and styles on this platform to inspire their buyers to buy their latest pieces.
Newchic Spring Summer Fling Clothing Review
Men's Multi-Color Graffiti Shirt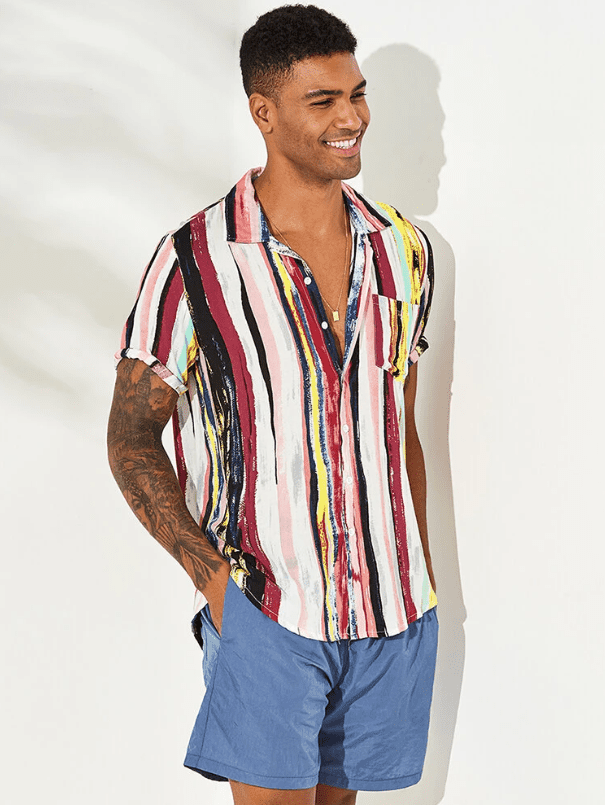 These paint-inspired rayon shirts are an excellent option for men in Newchic's Spring Summer Fling collection. The bright colors make vertical, graffiti-like stripes. And any clothing lover can tell you that vertical lines can slim down the silhouette.
The shirt is lightweight, thanks to the fabric's moderate thickness. It's breathable too because of the short sleeves—perfect for any beach trip.
What do customers like about it?
Lots of vibrant colors to choose from
Perfect for outdoor activities on sunny days
Pairs well with both jeans and shorts
Maxi Shirt Casual Dress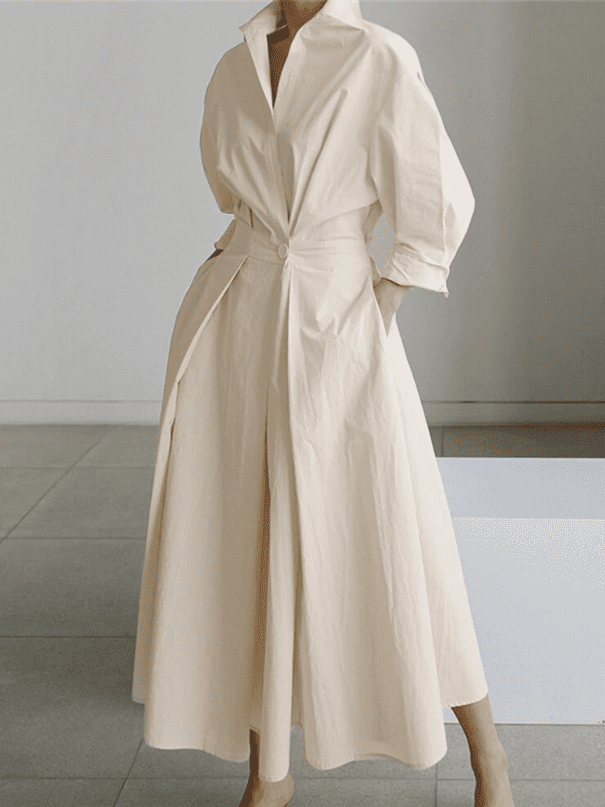 This long-sleeved, collared shirt dress is spring and autumn combined. It's breezy enough to be worn while frolicking in the gardens. But it's also cozy enough to keep you warm during the colder months.
You can get this dress in three colors—black, apricot, and green.
What do customers like about it?
High-quality fabric
Looks exactly as advertised on the website, from the color to the fit
Men's Tropical Print T-Shirts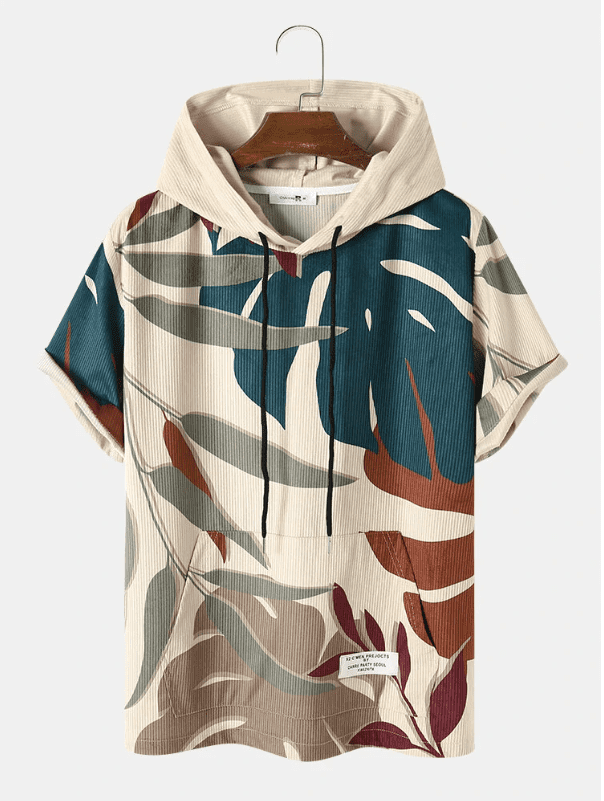 These hooded drawstring shirts are great for the summertime. The short sleeves will keep you feeling fresh and cool. Meanwhile, the hood can protect you from the sun when it gets too bright out. The tropical print on this shirt is perfect for vacation, too!
What do customers like about it?
Premium-quality materials that are comfortable on the skin
Crochet Floral Lace Shirt for Women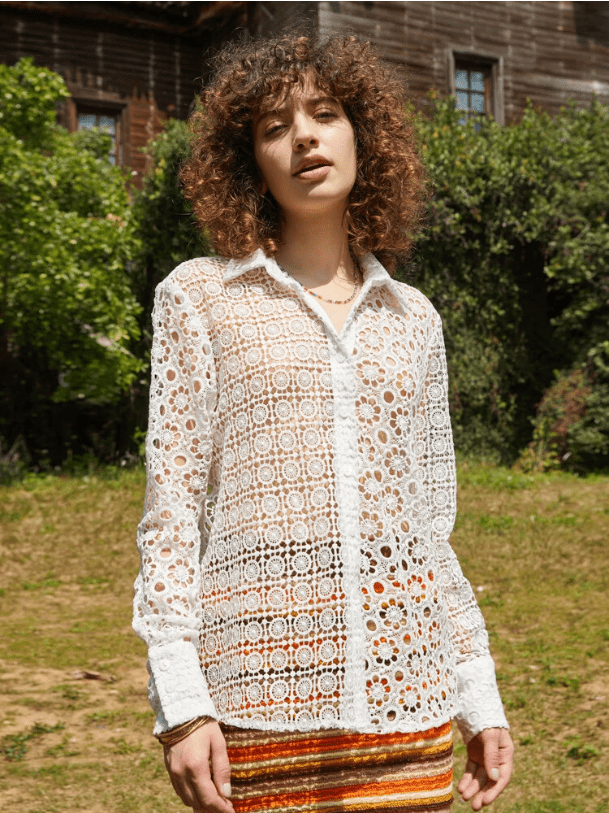 This lace and polyester crocheted top is extremely versatile. You can take advantage of its chic, vintage style and use it as a fancy blouse. But over the summer, you can wear it as a cover-up over your bikini at the beach.
The floral crochet pattern on the shirt is intricate and detailed. It even has cuff and neckline detailing, as well as buttons. You can tell that a lot of work went into designing it.
What do customers like about it?
Great to use as a cover-up for swimming and beach trips
It can double as a fancy but breathable blouse for events
Newchic Spring Summer Fling Shoes Review
Men's Mesh Breathable Sneakers
These mesh slip-ones are perfect for those who love being active daily. They're excellent for running and doing your daily workouts. Yet, they're also casual and lightweight enough to wear with everyday outfits.
The elastic slip-on design ensures that the shoes are snug around your feet as you move. Meanwhile, its mesh upper makes it super comfortable!
What do customers like about it?
Lightweight and comfortable on the feet
Perfect for casual wear
Socofy Leather Bohemian Mule Sandals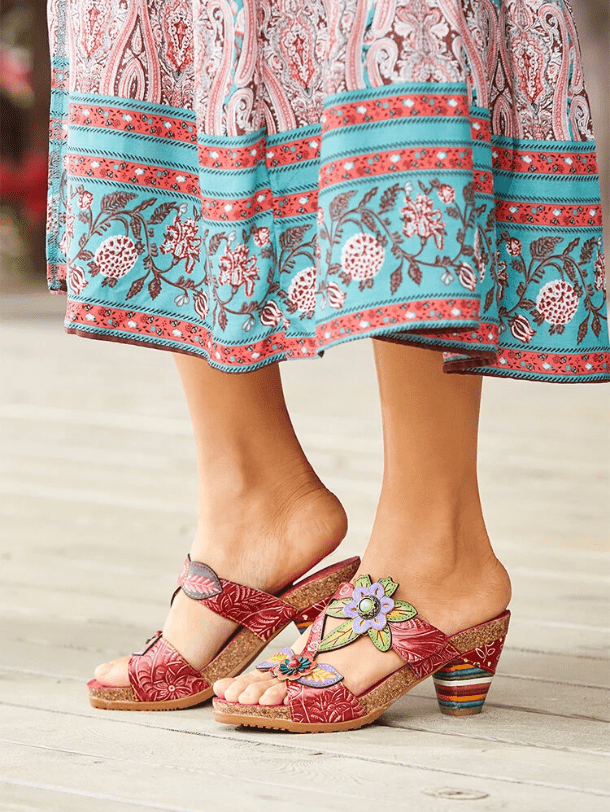 For something more festive and feminine, these heeled sandals will work great. They have a floral, bohemian design in vibrant colors. It's a great way to make a statement with your shoes during the summer and spring.
The low, chunky heel gives you extra height without being difficult to walk in. The outsole is made of sturdy rubber. So, you don't have to worry about wearing them out so fast.
What do customers like about it?
Fits perfectly on the feet
Newchic New Series Rewiew
Newchic Coupon Codes
The brand constantly shares coupon codes to give discounts for their pieces. They even held a Newchic Easter Sale, where they dropped prices to under $10 as a treat to their loyal customers.
Here are some coupon codes you can use for your next purchase:
15% off for all items: NCAFF15
20% off for orders above $89: NCPUB20
Newchic Pros and Cons
Newchic Pros:
24-hour support
They have a huge Easter sale
Free returns up to 30 days after purchase
Easy-to-use apps for iOS and Android
Frequent discount codes and promotions
Has plus-size options
Free shipping for orders above $60
Newchic Cons:
Newchic is a fast fashion brand
No detailed information about the materials and fabrics used per item
Newchic VS Shein VS Zaful
You might be comparing Newchic to other popular fashion brands, like Shein and Zaful. Here's how the brand fares against them.
Clothes, shoes and accessories for women and men
Home and garden decor
Pet supplies and more

Clothes, shoes, accessories for women, men and kids

Curve Plus

Clothes, activewear and accessories for women and men

Free shipping or orders over US$60

Free standart shipping for orders over US$49

Free standart shipping for orders over US$49.00

20% off on orders over $89 with code NCPUB20


15% off for all the orders with code NCAFF15

10% off for orders over $29


20% off for orders over $69

30-days hassle-free return

Free returns within 45 days

Free returns within 30 days

Constantly has promotions

Has applications for both iOS and Android for easy shopping

Wide range of clothes for the whole family + items for your pets 

It has an App for both iOS and Android devices

App for both iOS and Android devices

No detailed information about the materials and fabrics used per item

Has a lot of complaints about service

Don`t expect great quality

Poor reviews and your package can get lost
Newchic has a wider range of items to choose from. At the same time, Shein and Zaful focus solely on clothes, Newchic branches out to home décor and pet supplies.
Customer service is also better at Newchic. They have 24-hour support at the ready. The other two brands don't.
When it comes to quality, Newchic can't be beaten. There are tons of complaints online about Shein's and Zaful's quality and poor delivery services.
Meanwhile, Newchic constantly gets awesome reviews from happy customers. Most, if not all of these buyers, can vouch for the durability and quality of their clothes.
Is Newchic Sustainable? Is NewChic Fast-Fashion?
Unfortunately, Newchic is not a sustainable brand. Newchic is a fast-fashion brand.
Newchic Reviews
Newchic has an average score on Trustpilot, where they have a 3.4-star rating. That goes up to 4.46 stars on Sitejabber, where there are more good reviews about their services.
But the real testament to the legitimacy of Newchic lies in video reviews and try-on vlogs. In a video review, Beauty Julianna gushes about Newchic's high-quality clothes. "Overall, it looks lovely. Quality, material, stitches—everything," she says.
Another more recent review focuses on men's clothing. Content creator Nicholas Lopes shows off his Newchic pants, sweatshirts, and shirts. "Literally, there was not one piece of clothing that I did not like," he says. "I can't wait to wear these everywhere!"
Is Newchic worth it?
If you are only concerned with finding cheap prices, then yes shopping on Newchic is worth it. The unique and trendy pieces are affordable for both men's styles and women's. Plus, they have tons of sales and discounts that drop the prices even more.
Their selection of clothes is wide and encompasses all the seasons. There are clothes, shoes, and accessories for men and women alike. Their home and garden section offers cute items for interior design lovers.
But, Newchic is a fast fashion brand, so because of this, we can not recommend it.