If you love vintage style that is animal-friendly and vegan like we do, then this Ecosusi review is for you.
Not only is a vintage style unique to you with the way you can dress it the way you want, but for this particular brand, there is something else. The products tend to be more durable and made cruelty free.
This particular brand that we will be exploring today provides every product, including clothing, shoes, and accessories, to go along with the outfit of your choice.
This brand cares about animals and the environment. Ecosusi is a brand of integrity and is ethical. It believes that fashion should not come at the price of an animal, and we agree.
The idea is spectacular, but is it legit? Let's find out more!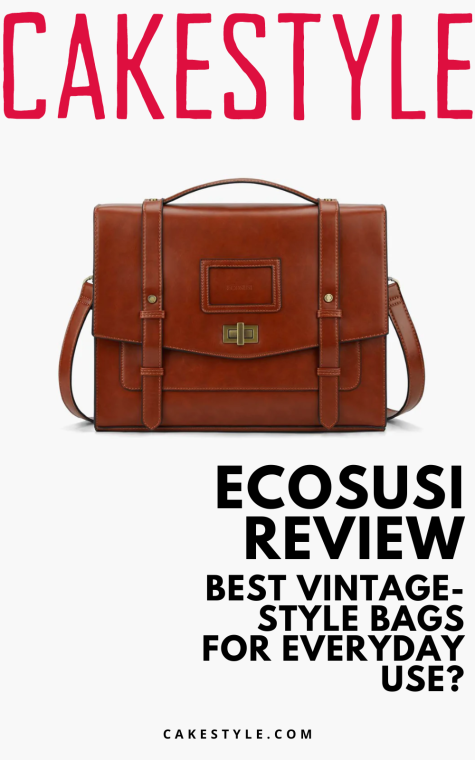 About Ecosusi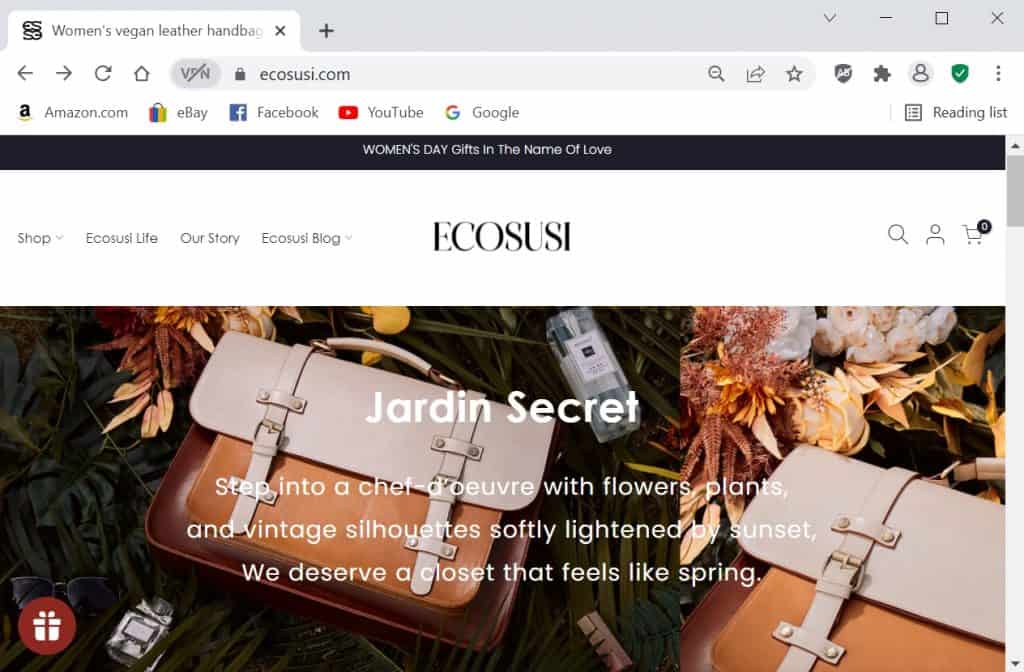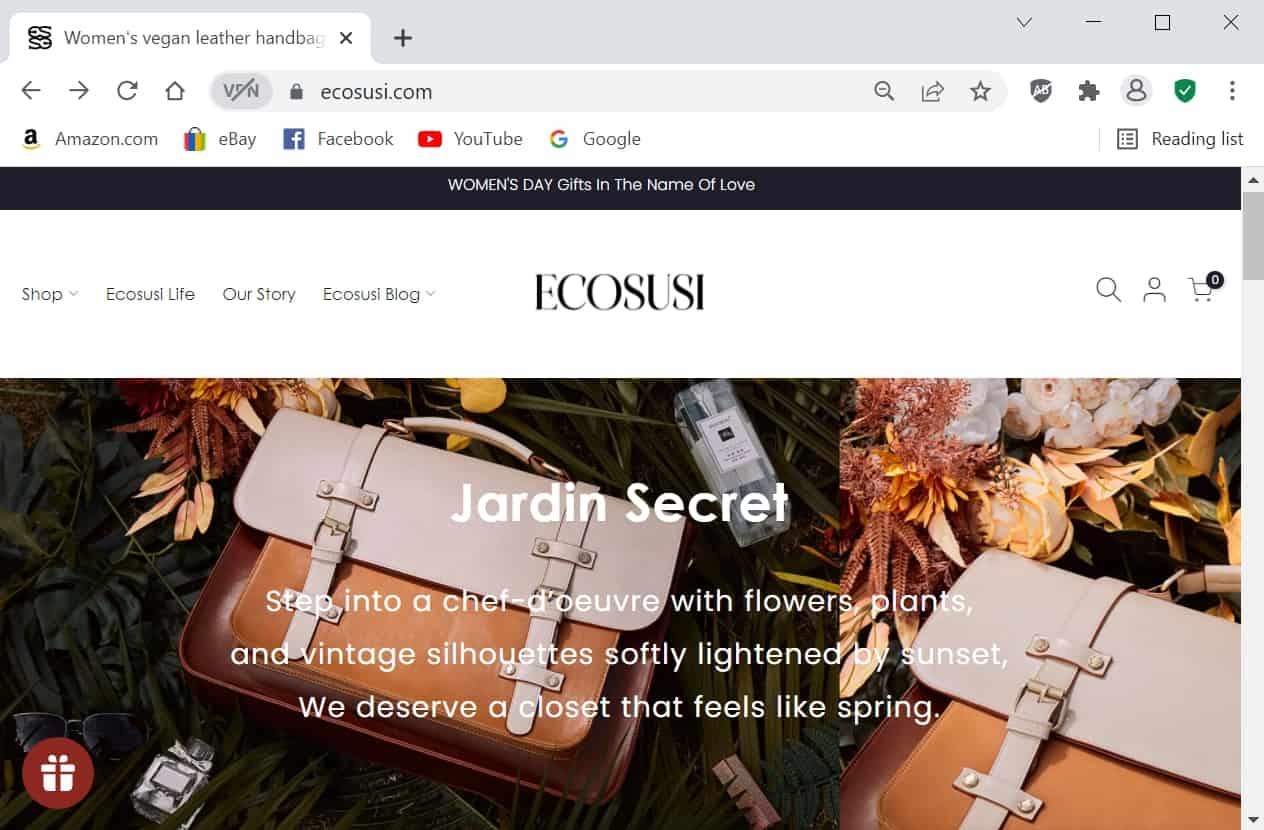 If you're a frequent vintage shopper and a dedicated vintage lover, you've probably heard about Ecosusi, the female-led brand.
Ecosusi has the best designers from all over the world, and the products are made in China. The brand is 70%, female employees. It believes that, "Every woman was born to be unique, and her definition of fashion is like this."
The brand provides old-fashioned accessories without harming animals and uses only vegan fabrics. Talk about making a difference. No animals will ever be harmed in the making of its products.
Now, you're probably wondering about what the products are made of. Because we mentioned they are animal cruelty-free and vegan, it's important to note that the leather is made from polyurethane and other sustainable materials.
The brand will always stand by cruelty-free products.
Ecosusi began with a vision to combine vintage and modern styles to create unique products that can be worn to your preference. The first products sold were bags, and the brand expanded and created additional products. Clothes and accessories to go with those bags.
Now Ecosusi offers its customers shoes, clothes, bags, and hats to pair together. The bags that are offered vary from crossbody, backpacks, totes, shoulder bags, clutches, and more.
It has already established an online presence, having 280k+ vintage lovers on Instagram and 53k+ followers on Facebook. Ecosusi also has Tik Tok with over a million followers.
So, they are pretty legit!
What is it like to order Ecosusi?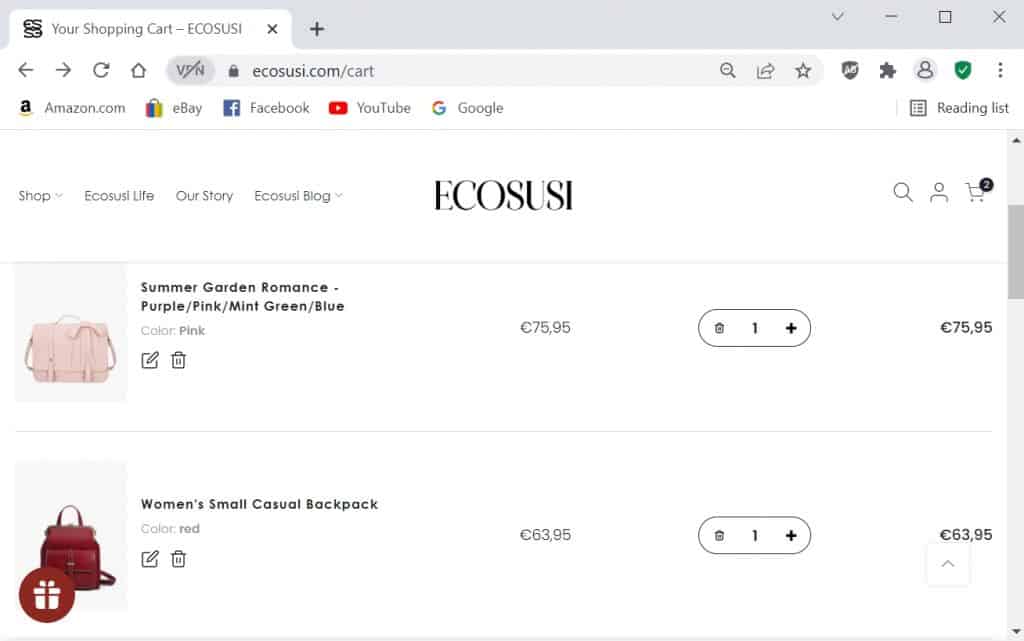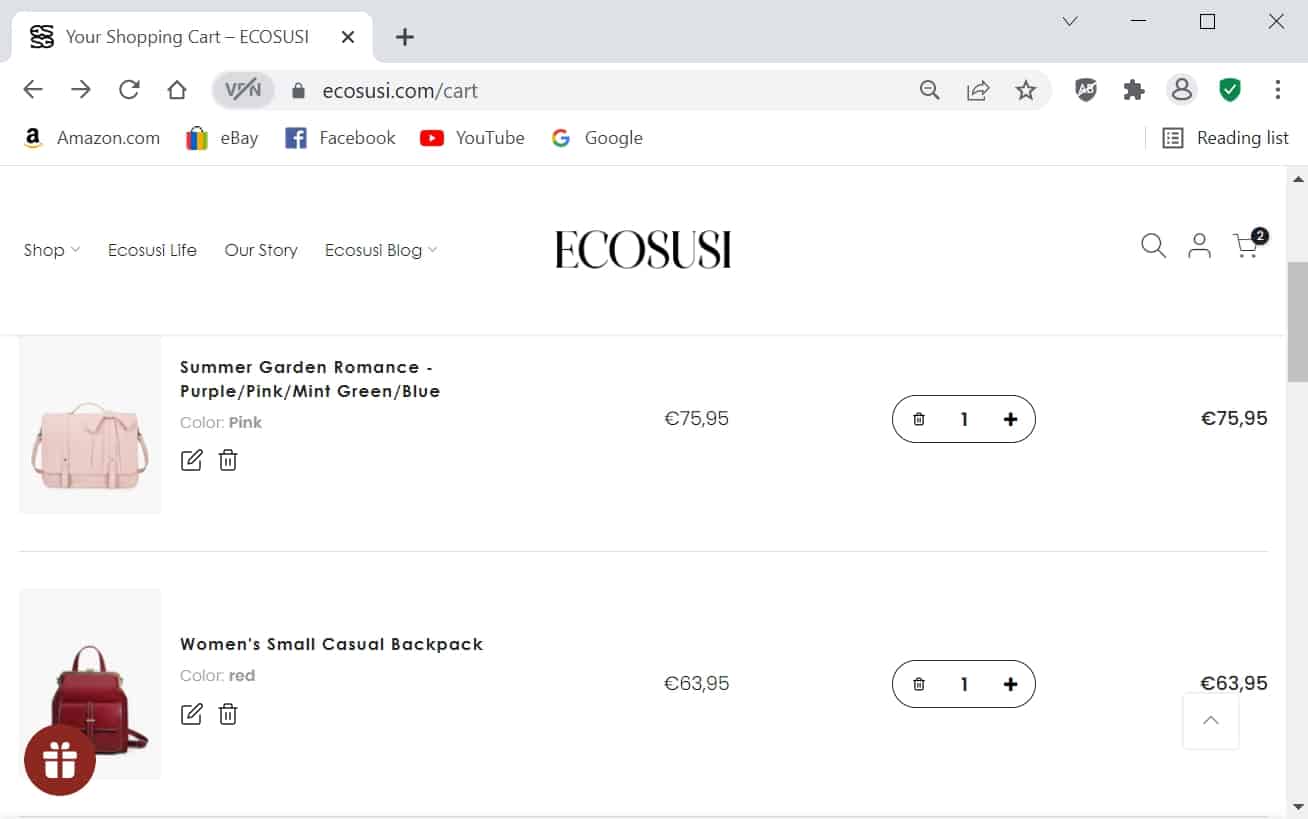 As we've mentioned, Ecosusi offers a variety of products to suit its customer's needs. From handbags to shoes and sandals, to shirts and pants, to watches and phone cases. This is quite an advancement as initially, the brand was only known for its bags and briefcases.
An honorable mention for the product is the bows and shoulder straps.
The website makes it pretty simple and easy to navigate. Just browse through the top tabs to find what you are looking for.
It's worth mentioning that each piece is designed and created with passion and love. As a result, each piece is high-quality, and the customer is considered during the design process.
There are continual sales, and it even has a sales tab at the top where you can sometimes score discounts up to 50%.
Shipping cost is anywhere from zero to twenty dollars based on the value of the products and where the items need to be delivered. Processing time is between two the five working days.
If you need some inspiration, check out the brand's Pinterest page.
If you are not satisfied with your order, you can return it in 15 days, but the return delivery will need to be paid by the customer. So, be sure to measure yourself before ordering anything.
What Does Ecosusi Product Look Like in Real Life?
Elegant and timeless with a pop of vintage and fun is how we would describe this Summer Garden Romance bag that comes in pink, purple, mint, green, and blue. Stunning, and the colors are cool enough to go with just about any outfit.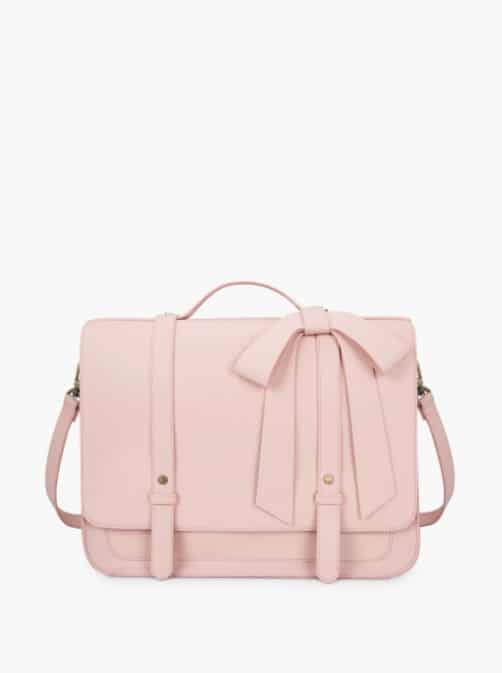 The Perforated Messenger Bag encompasses romance and vintage vibes. It is elegant and would go well with just about any outfit you plan on wearing.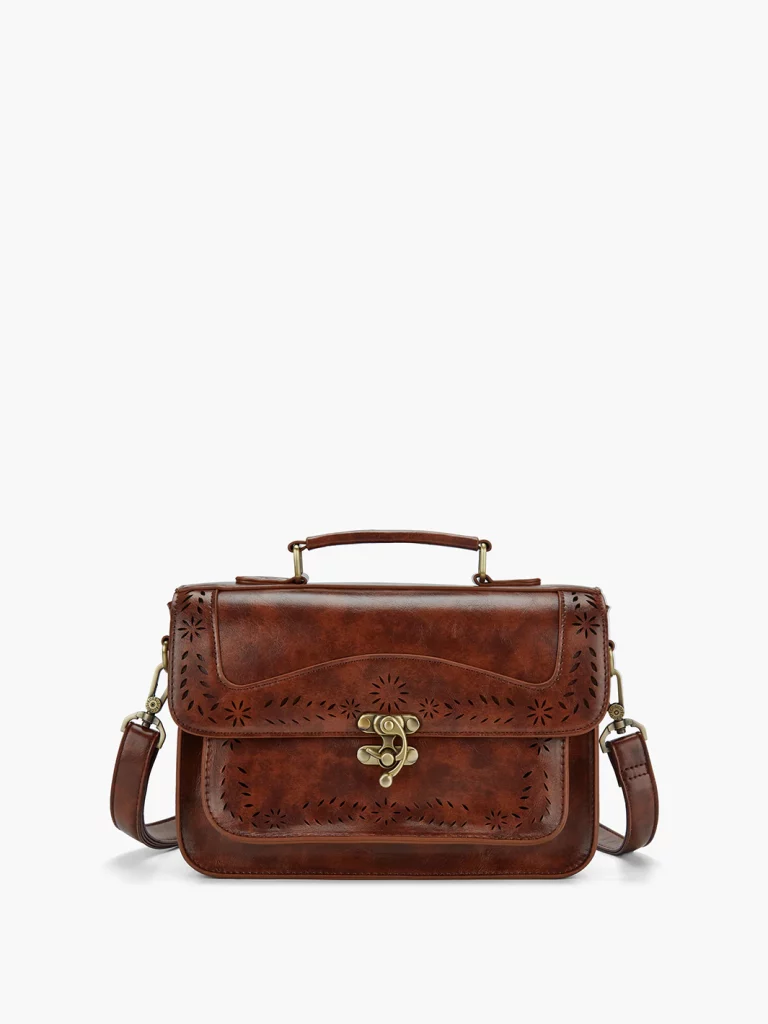 Ecosusi Pros and Cons
Ecosusi Pros:
Ecosusi Cons: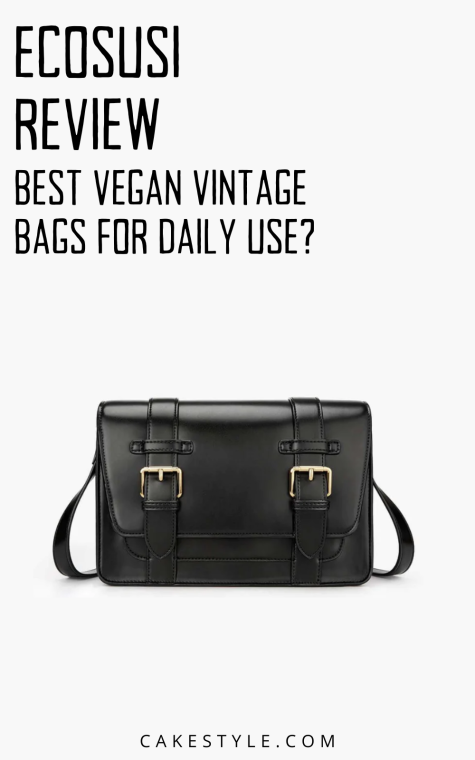 Ecosusi Bestsellers
Sombre Vintage Briefcase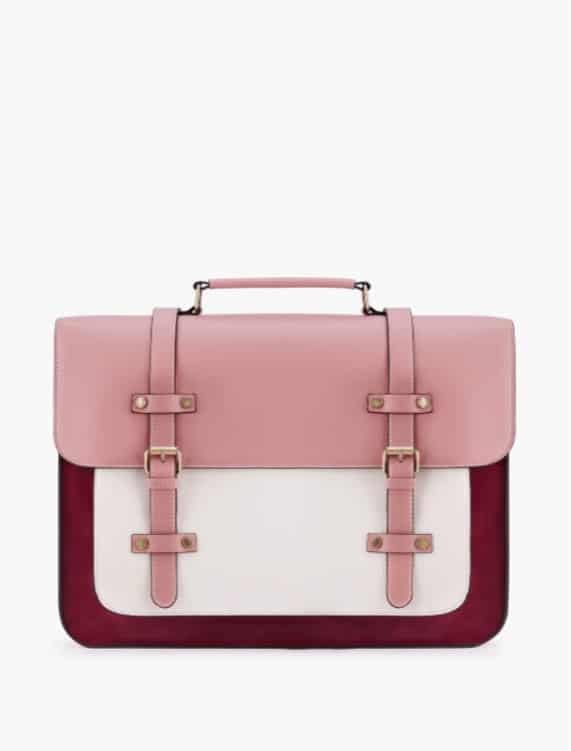 Stunning and unique, this bag is made for you if you want to stand out. Sombre briefcase is a distinctive design that combines multiple colors to create an elegant-looking bag for any occasion.
It is lightweight, which is excellent for those that don't like hauling large bags around. This bag would be the perfect brunch bag!
The shoulder straps are detachable as well as adjustable. It also has storage compartments inside, a handle, and pockets and comes in four pretty colors.
You May Also Like: Unbiased Vegamour Reviews – Does Vegamour really work?
Ecosusi Cornelia Vintage Small Backpack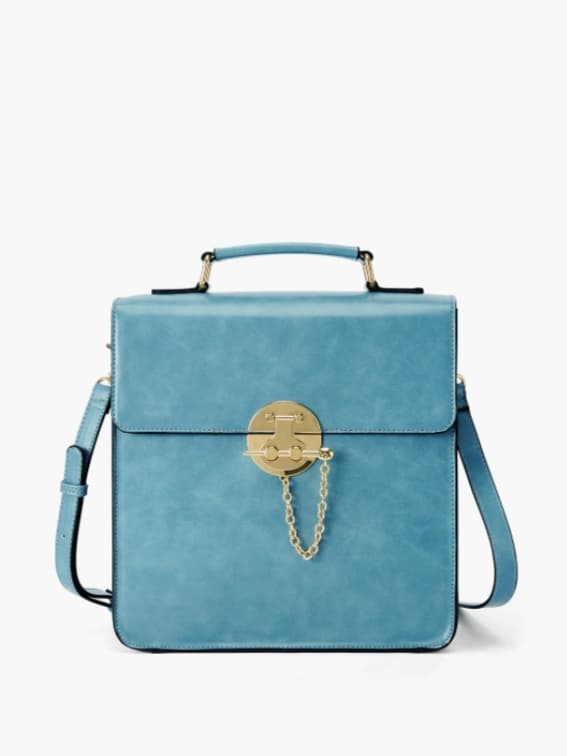 This bag brings the backpack to a whole new level! This bag is chic, stunning, and overall gorgeous. It is bound to turn some heads no matter where you are. Wearing a backpack doesn't always feel elegant, but you'll be sure to look and feel that way with this one.
It is made of durable faux and is also available in brown. There are also compartments inside and pockets and a buckle with a closure on the flap. This is incredibly convenient as it's not easy for someone to open it while walking.
You May Also Like: Our Earth Breeze Review After 2 Weeks use: Are The Laundry Sheets Worth It?
Ecosusi Classic Messenger Bag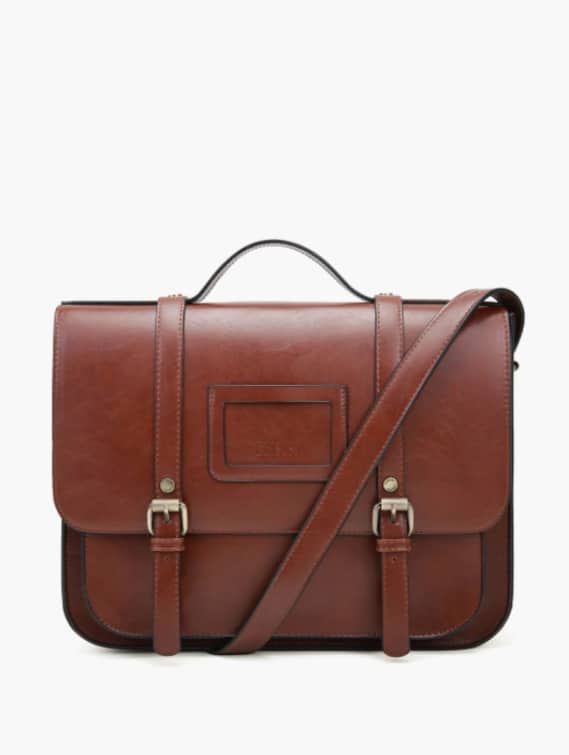 Sophisticated and timeless, Classic Messenger Bag could be paired with just about anything. So whether you need something for the office or traveling, you can't go wrong.
It is adjustable and contains a detachable shoulder strap for crossbody style or carrying. It also consists of pockets and a large compartment to fit just about anything you need for the day.
The dimensions are 12.5 x 9.8 x 3.3 inches, the weight coming in around 1.7 lb.
Ecosusi Stylish Cambridge Backpack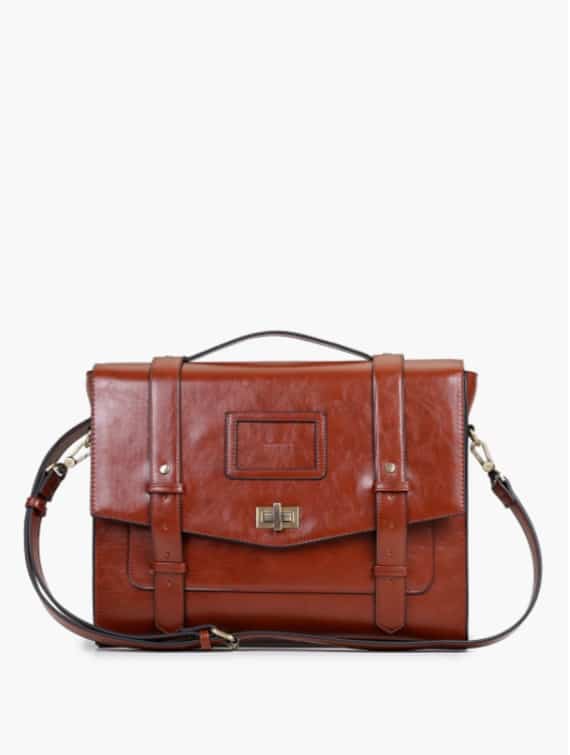 Another well-designed, modern bag has a classic vintage vibe and is sleek to the eye. Cambridge backpack could go well with just about any outfit for the day.
It is made of PU leather and durable for everyday use whether you need it to store laptops, make-up, documents, or other items.
There are compartments located inside and pockets, and it is available in four colors: Blue, brown, yellow, and black.
Ecosusi Crossbody Cell Phone Pouch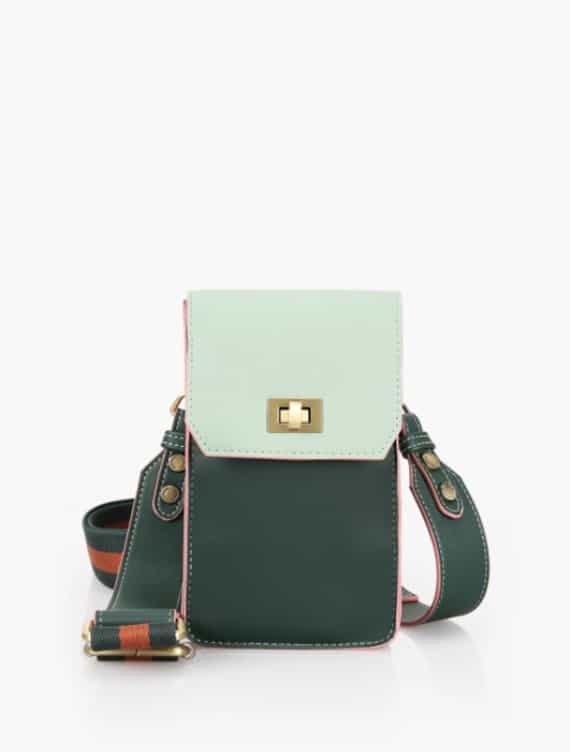 A unique cellphone pouch made of soft faux leather has been proven for longevity. This bag is designed to keep your cards and mobile safe. There are slots at the back for the cards and a strap for carrying them.
The pouch is large enough to fit any sized phone and contains a zip pocket for loose change or keys.
Perfect for any occasion and can be paired with just about any outfit.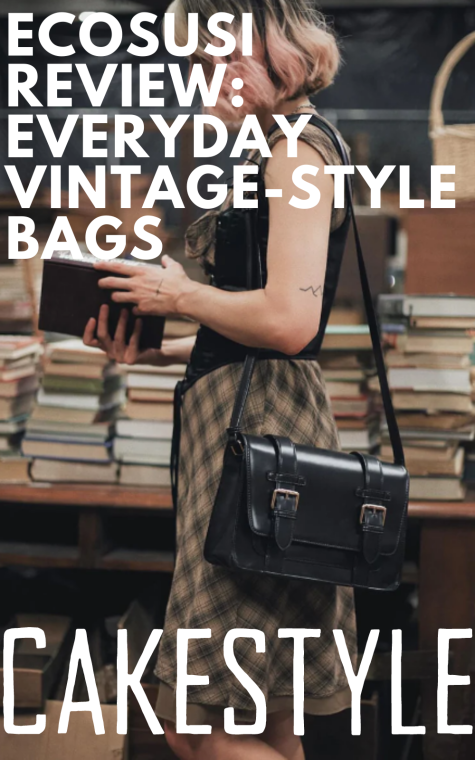 Ecosusi Reviews
Ecosusi has excellent scores at Trustpilot, with a rating of 4.0.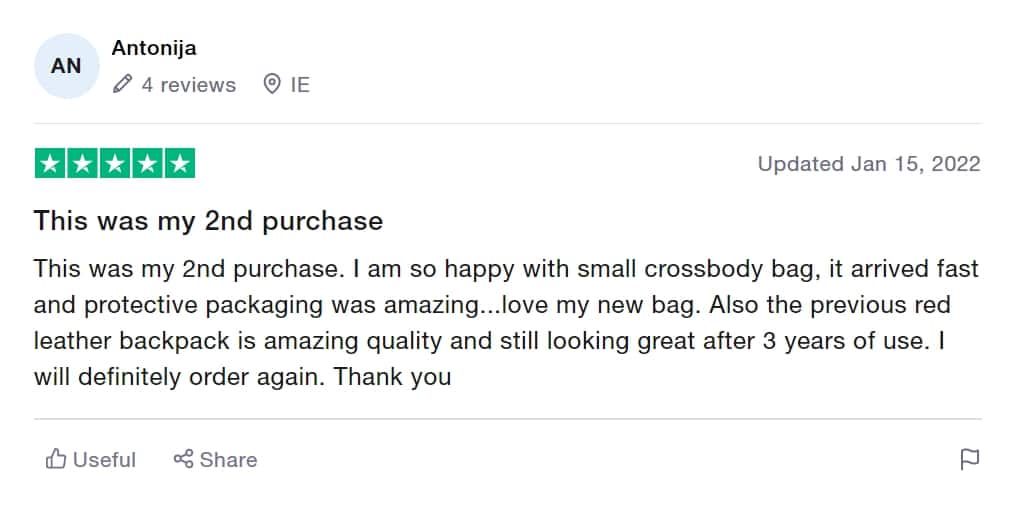 KreamyNotes gave a Youtube review where you can watch the unpacking process of the Sombre Vintage Briefcase.
This consists of how it will show up, the package itself, the space, and what you can fit inside the product.
It is a knowledgeable video worth checking out.
Ecosusi VS Beara Beara VS Portland Leather Goods
Find out here what sets Ecosusi apart from the rest.
Bags, briefcases, shoulder bags, clatches, shoes, hats and other accessories for women

Bags, backpacks, wallets, laptop bags, for both men and women

Handbags, backpacks, totes, bucketbags, laptop bags and small goods for men and women

Shipping costs from $0 to $20 depends on your location

From £15 to £35 UK - Free Shipping

Orders are shipped using Flat Rate shipping

10% off for the first order Seasonal Sales

You can return your purchase for 15 days

You can return your purchase for 30 days

You can return your purchase for 20 days

High-quality PU leather that makes it durable

Wide range of bags for daily using

Great style and plenty of colors to choose from

Great and minimalistic design

You can customise the order

Giftwrapping is available

 You can customise the order  

You don't know how much shipping costs until checkout


Depending on location, they may not ship

Some models are quite expensive 
Suppose you are a vintage and animal lover! Why not?
Is Ecosusi Worth It?
Ecosusi styles range from modern to classic vintage to fun and have a wide range of products that appeal to anyone.
Go ahead and put in order; remember, your first order is 10% off with this link!
What To Read Next: