Zulily Review: It's the back-to-school season for the kiddos. You best believe that parents everywhere will be clamoring to buy their children's school supplies. That means long lines at the bookstore, art store, and kids' clothing shops.
Shopping for so many things in so little time can be stressful for any parent. So today, we want to introduce you to a platform with everything your child needs to prepare for school.
Zulily is a website where you can buy school supplies, bags, shoes, clothes, and more. It's your new BFF for back-to-school shopping, and we'll tell you why.
Not sure how to go about shopping for your child? Zulily's got you covered. Check out our back-to-school guide below, to make sure you tick all the boxes and don't miss a thing. Or, stick around and learn more about this one-stop shop for kids' clothing and school accessories.
About Zulily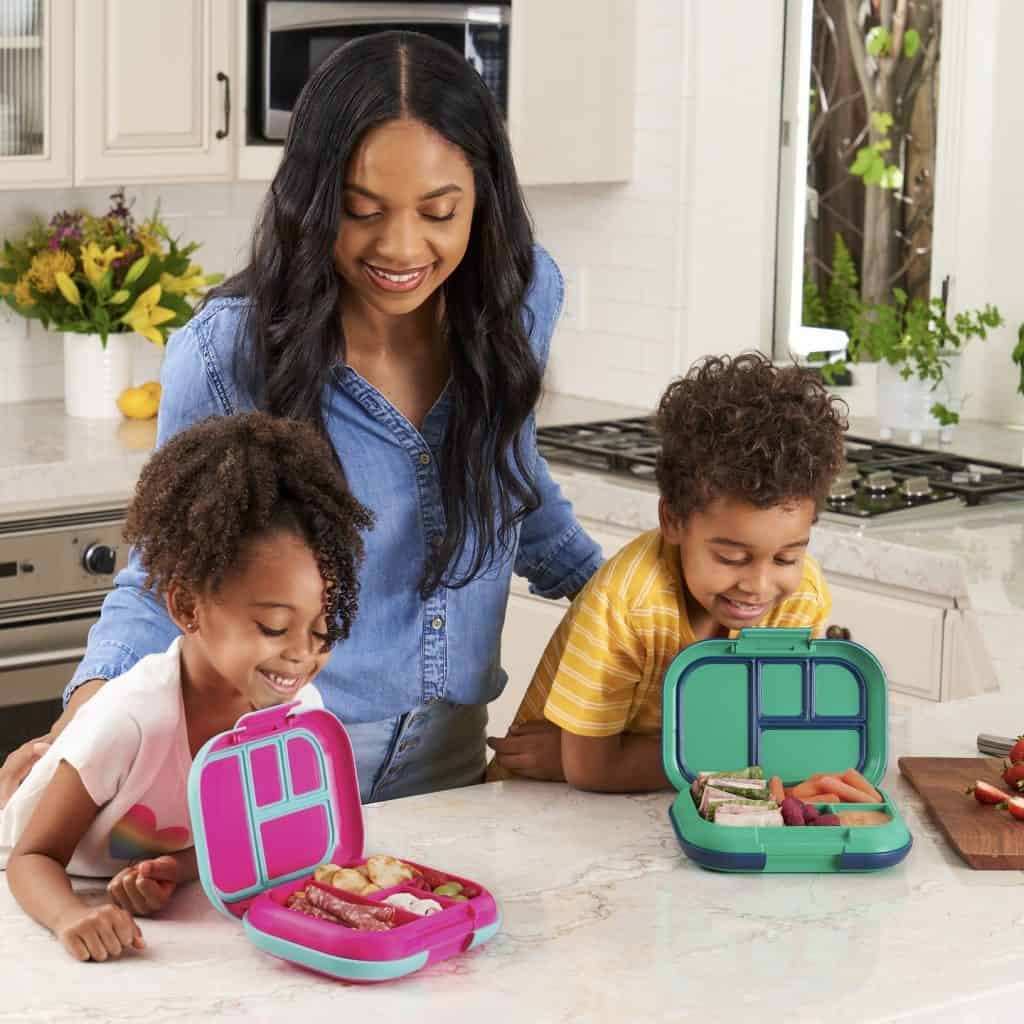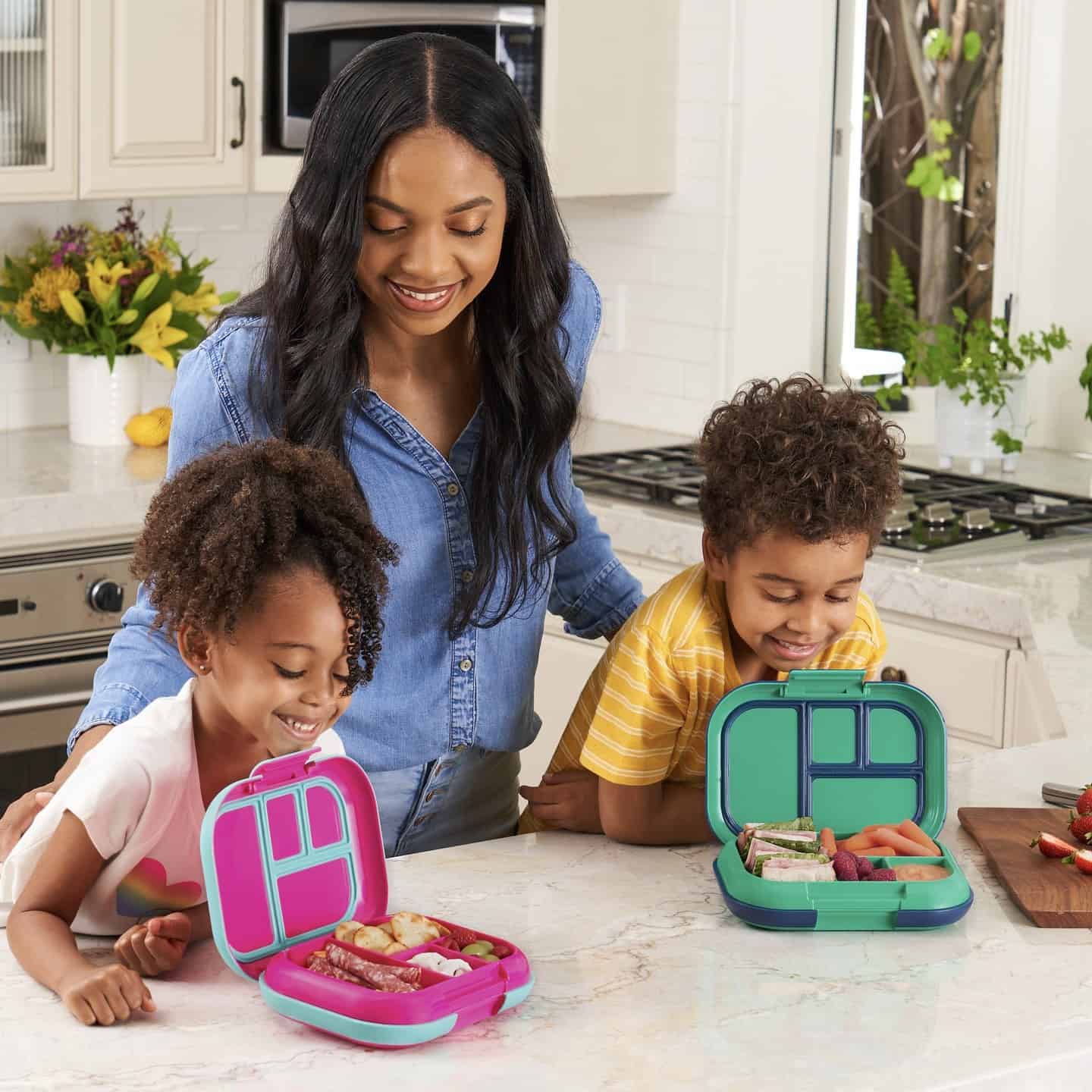 Zulily is a shopping platform where you can buy everything your kid needs for school. They work with many popular brands and carry clothes, shoes, bags, water jugs, and more. They also have products for adults. So, you can squeeze in some shopping for yourself, too.
Any parent can tell you that raising a child is expensive. According to the USDA, an average family will spend over $200,000 to care for a child from birth until they turn 17.
Many parents look for ways to cut down on costs. Zulily can be a huge help in that.
Zulily works to keep its prices low. The secret to their amazing deals is all in the shipping. Instead of shipping out one order at a time, they wait and bundle different customers' orders in big boxes.
This saves on shipping costs. They then pass the "discount" to you with lower markdown prices.
All the products on the website are guaranteed authentic. So you'll never have to worry about wasting money on fake products.
They're so trustworthy that they've been featured on Cosmopolitan, Inc, People, and more. They also have a community of over 420k followers on Instagram. On Facebook, they have a whopping five million followers.
Ordering from Zulily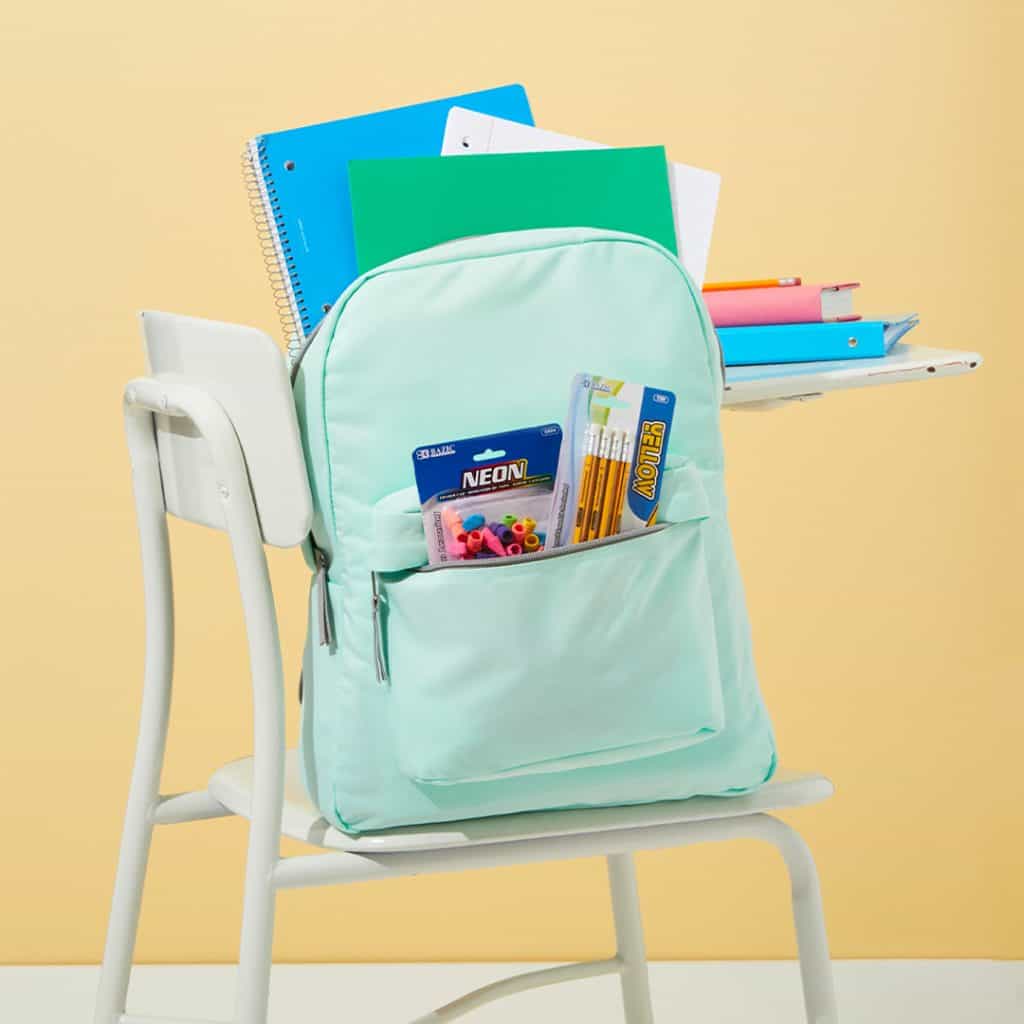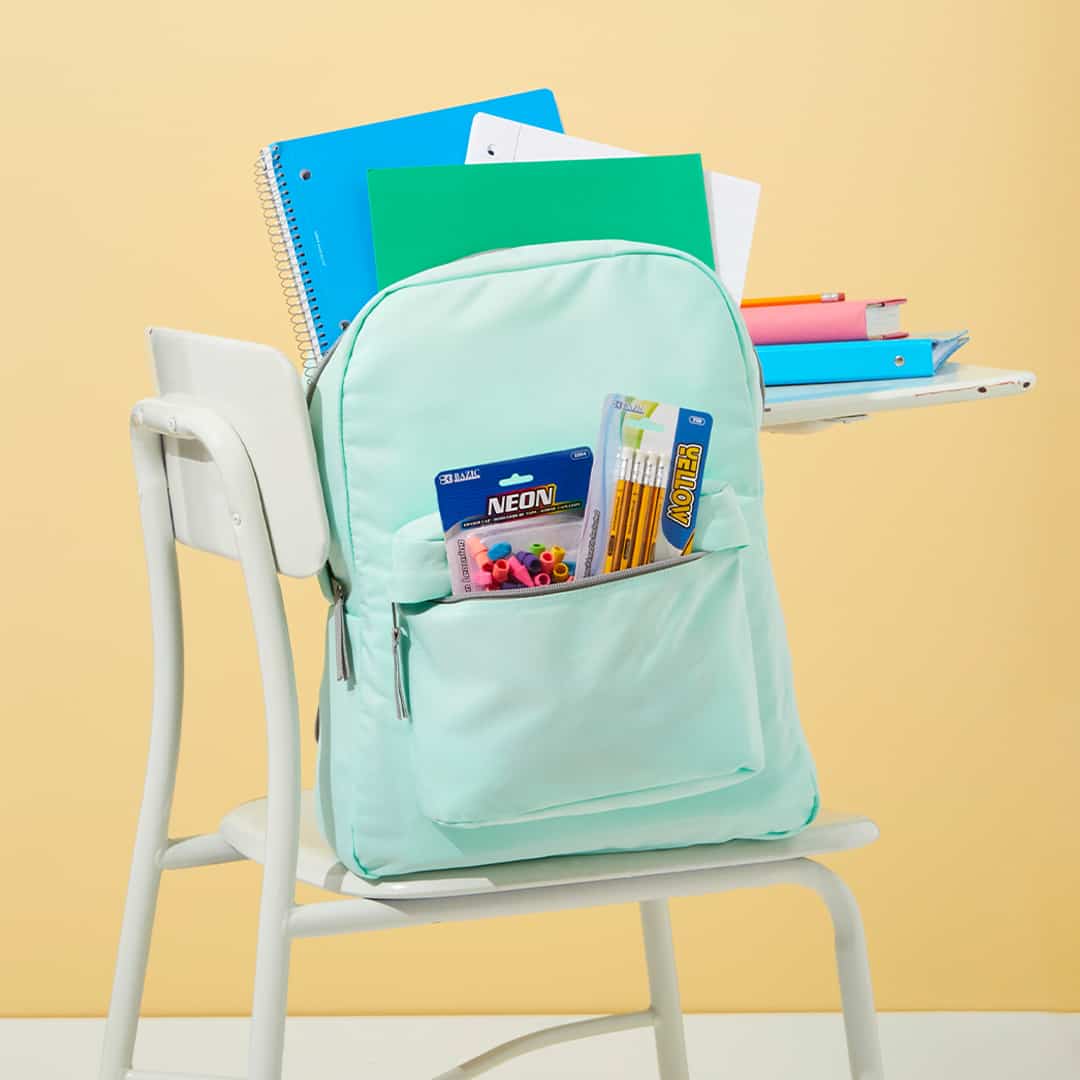 Before you start shopping at Zulily, you must make an account, which is very easy. Afterward, you can browse the products on the website or their free mobile app.
The company carries tons of stuff for kids and adults. They have apparel, accessories, bags, and even home and garden products for moms. It's easy to get sucked into their wide range of products. You might be on the site for hours.
Shopping for clothes is a breeze because Zulily has a true-to-size sizing chart. In addition, each clothing item has a chart on the page so you won't miss it.
Not sure what to shop for? Read on to discover our thoughts about the best products for kids, homes, moms, and more.
If you love finding good deals, you'll love this platform. They are known to have lots of season sales and promos.
But even without these discounts, their products' prices are generally affordable already. Cakestyle readers can even get an extra 10% off!
Can't pay right away? You can use SmartPay to make two separate, interest-free payments.
But the catch is that shipping isn't as fast as expected. Zulily reduces costs by slowing down the ship-out of orders. They offer free shipping on orders over $89, but patience is a must when buying from them.
If you're not entirely happy with your order, don't worry. You have a 30-day return window. So, every purchase is guaranteed satisfaction.
Zulily Back to School Review
Today, let's look at the most common categories parents shop for during the back-to-school season.
Here are some top items for backpacks, clothes, and food accessories.
The Best Zulily Backpacks for School
Need help looking for the best backpack? Check out our favorite ones below.
Cotton Candy Pink Cat Backpack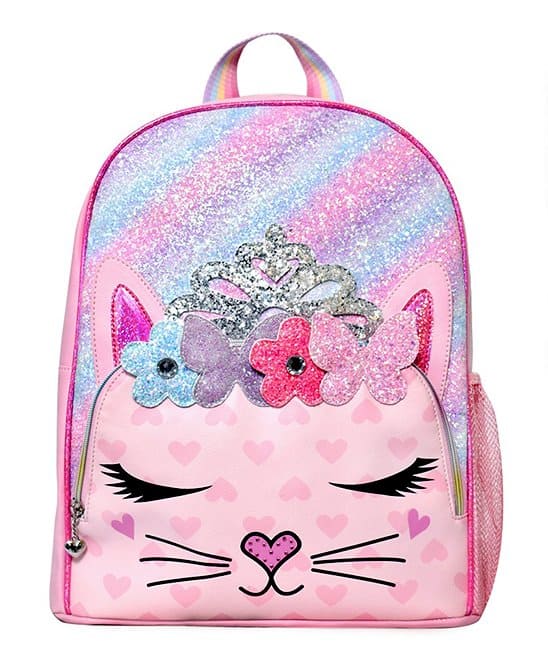 This pink, vibrant backpack is perfect for any little girl who loves princesses and animals—cats especially. This playful design is one of the bestsellers. The material is easy to clean, so moms and dads will love it too.
Black and Gray Checkerboard Shark Backpack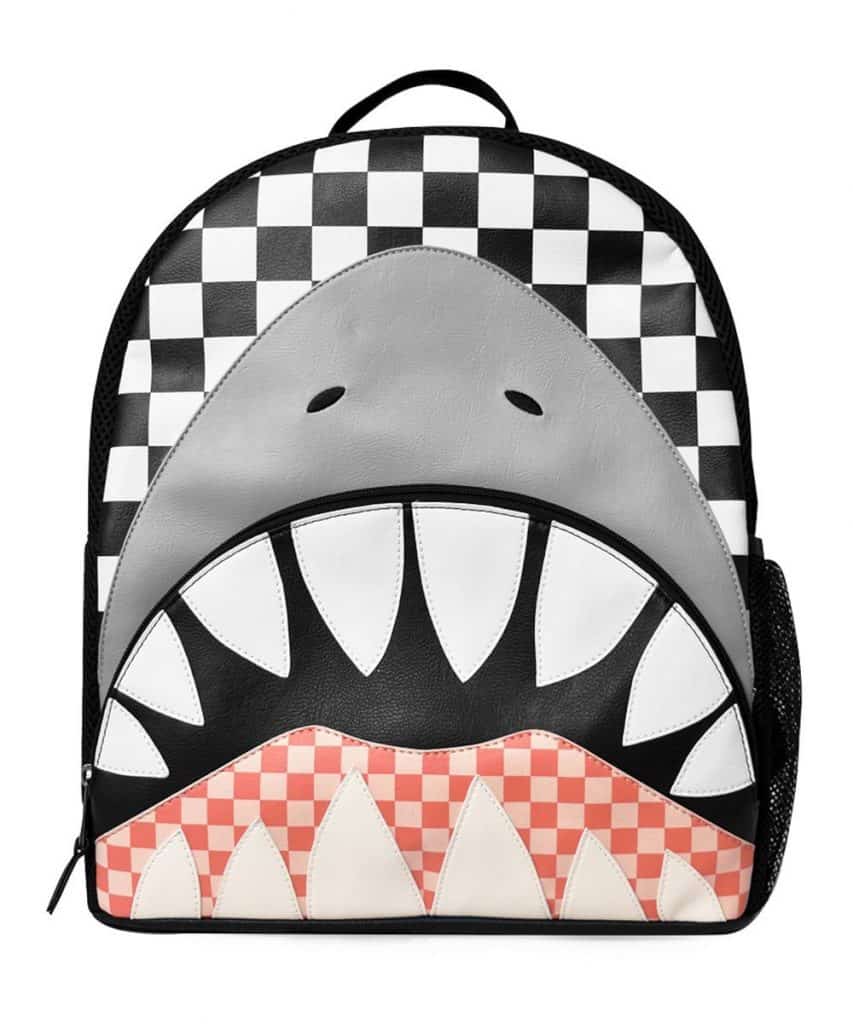 For boys, check out this shark backpack. It has a unique design where you see the sharp teeth of a hungry shark and a checkerboard background. If your son is a fan of Jaws or Bruce from Finding Nemo, he'll love this.
Bright Purple Meridian Backpack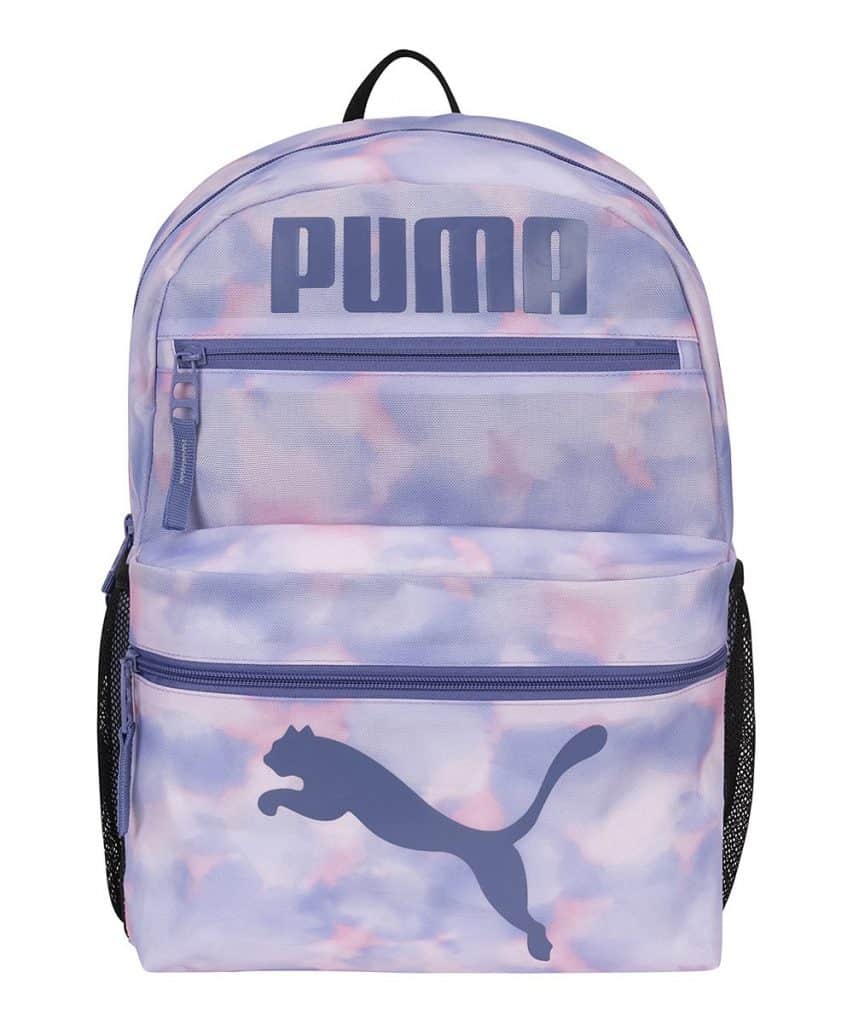 This Puma backpack is terrific if your child's favorite color is pastel purple. It has compartments to fit all its school supplies and needs. It even has a handy water bottle compartment on the side.
Zulily Back-to-School Outfits
An easy way to browse Zulilly's clothing options is to select your kid's age range as a filter. We also made a list of the best apparel we found.
Pink Pom Sweater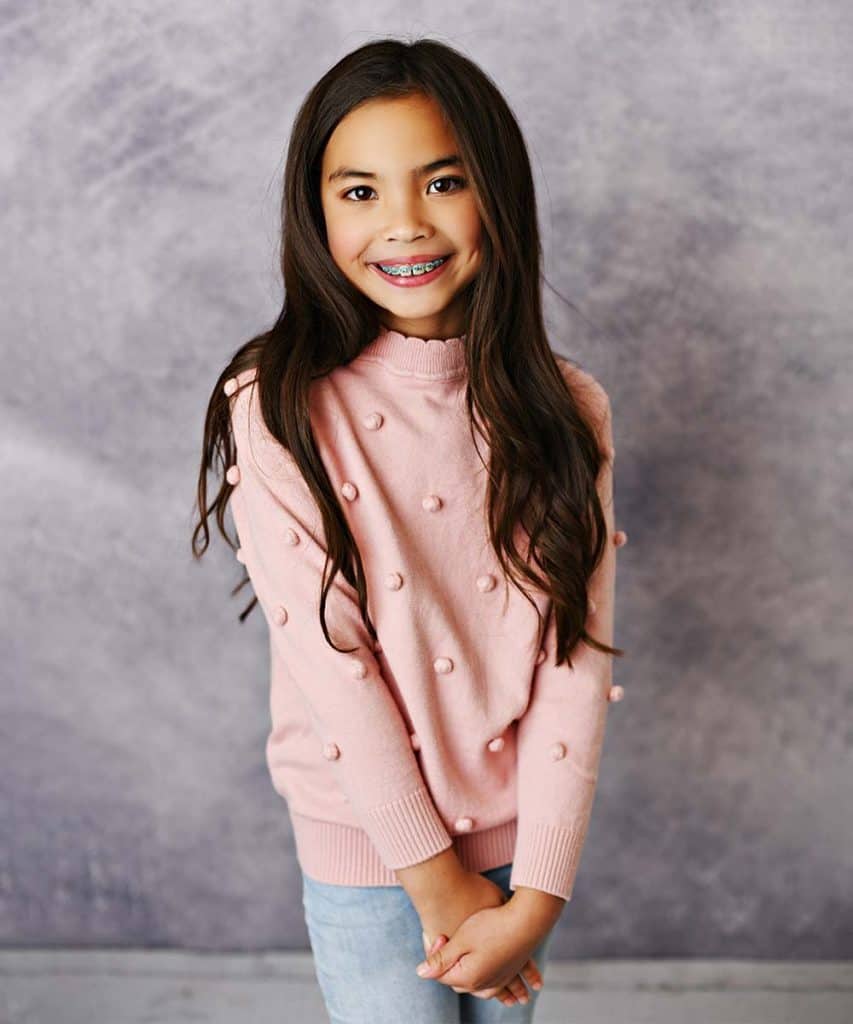 Want to send your sweet girl to school looking pretty in pink? Get her this adorable little pink sweater riddled with pompom balls. It's a bright and cheery top to wear to school, especially when it's chilly. It helps keep her warm and makes her look cute.
Pink Mauve Jacket Set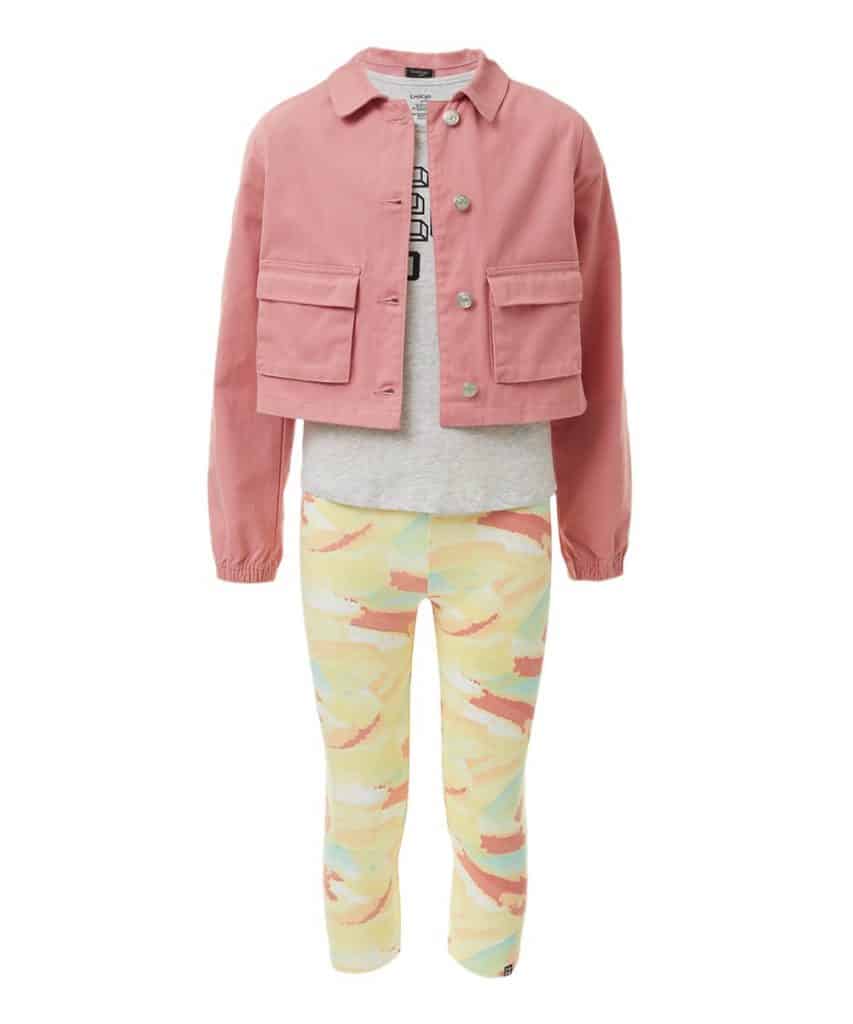 This girly set includes a pink jacket, white tee, and leggings. It's the complete ensemble for days when your kid wants to look extra feminine. It also comes in different colors, so there's something for every child's style.
Zulily Back-to-School Containers and Water Bottles
Children need to stay energized and hydrated all day at school. Here are some of the best lunchboxes and water bottles on the site.
Green Bento Lunch Box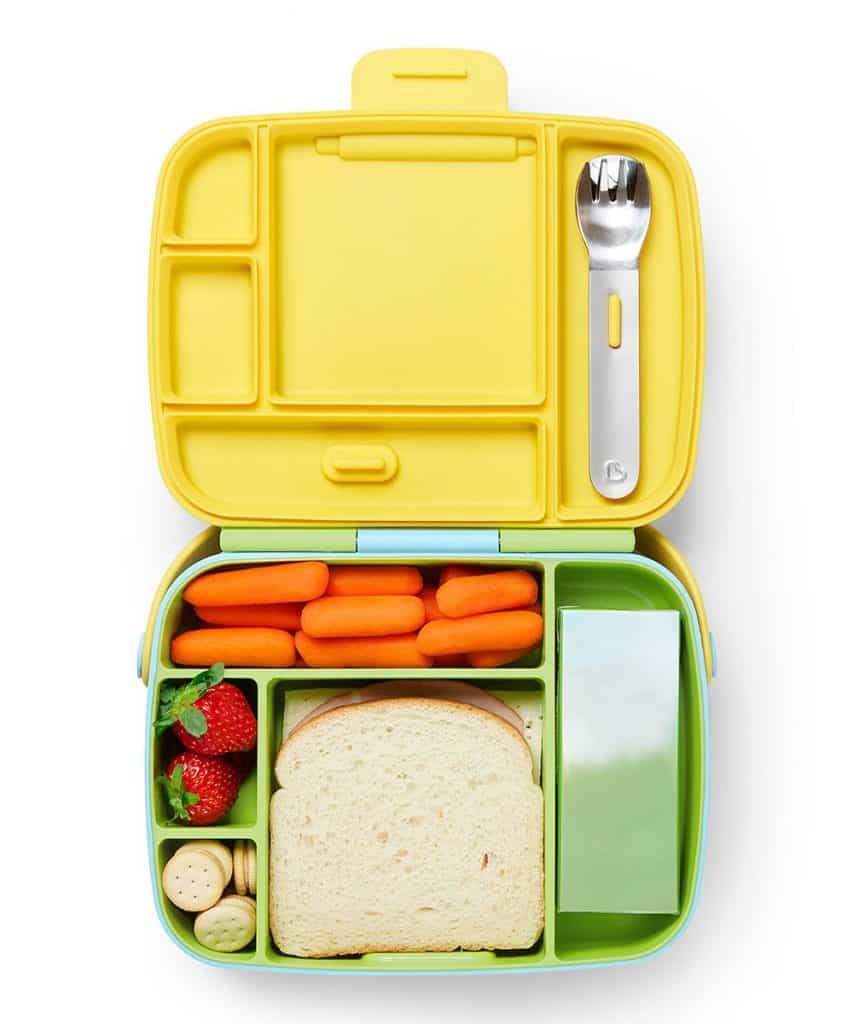 Eating from different containers at recess can be a hassle for any child. So to make it easier for them, why not put their snacks and lunch in a bento box?
This bento container has plenty of compartments for their food. It also comes with utensils, so it's the complete package. It's also leak-proof to avoid making a mess.
Disney Mickey Friends Water Bottle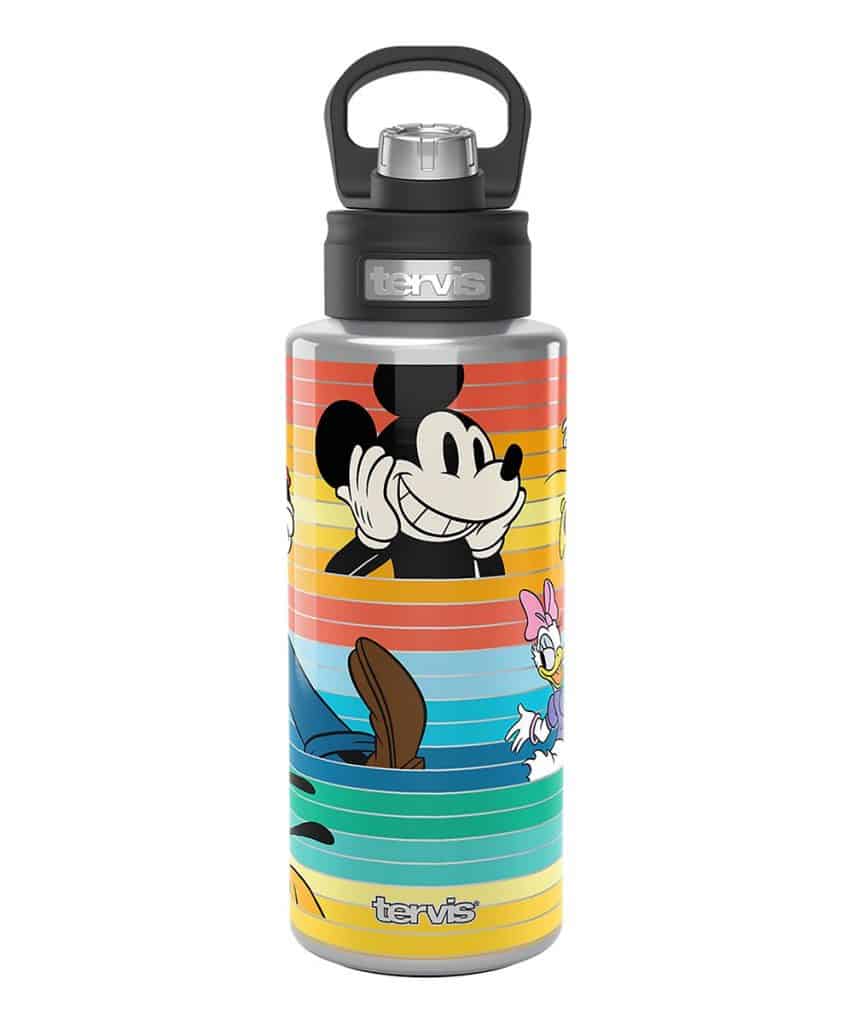 Any Disney lover will enjoy this rainbow-colored water bottle. It has the iconic Mickey Mouse plastered on it and his other friends like Daisy Duck and Pluto. It holds up to 32oz of water, keeping your child hydrated all day long.
Mauve Rainbow Hearts Lunch bag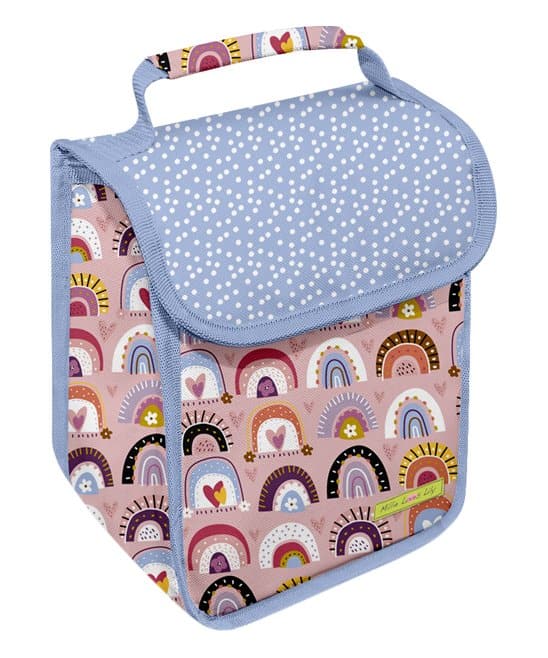 This adorable lunch bag has bright pastel shades and charming patterns for a lively feel. It has a zip-up closure to protect your kid's lunch from spilling out. It also has a handle for easy carrying as your child walks from home to school. Since it's polyester, it's also very easy to clean.
Pros and Cons of Zulily
Pros:
Affordable prices
Wide range of products
All-in-one shopping platform for kids and adults
It has a free app for easier shopping
SmartPay is an option
Good customer service
Free shipping on orders over $89
Cakestyle readers get 10% off
Cons:
Shipping may take a while
Zulily Customer Reviews
You can find tons of YouTube videos about the Zulily shopping experience from happy customers. Most of these focus on their clothing products. However, there weren't that many focused on kids' apparel.
Here's one review from Jules & pearls, who order cute rompers and other clothes from the company. She shows off the high-quality material of the clothes and how pretty they look.
She even comments on how the site always has a sale going on. "The thing is about Zulily [is that] they are always on sale," she said. "It's super affordable!"
There's also a review from AmandaJohn, a new mom who ordered clothes for her daughter. "The first thing that I've got for her is this pink smocked dress," she shared, excited to share the good price she got it for. "I picked this up for $21.99, which is great for smocked pieces."
But it won't be as impressive when you look at company reviews on platforms like Trustpilot. Many people aren't satisfied with the delivery terms, since it was quite slow. However, this is something Zulily is transparent about. They inform their customers that delivery takes a while—the main reason they can afford to drop prices.
Zulily vs. Kohl's
At first glance, it might seem like Zulily and Kohl's are neck and neck. This is because they have a wide range of products for kids and adults, including clothes and outdoor items. But when you take a closer look, you'll realize that Zulily is better in price and customer service.
A cute dress from Kohl's might cost you around $30. Meanwhile, buying a similar dress on Zulily can cost just $18.99. Of course, you can pull the price even lower with sales and discounts.
And though Zulily customers may complain about slow shipping, its customer service is top-notch. On the other hand, Kohl's has tons of bad reviews on theirs.
Is Zulily worth it?
If you're looking for just one place to buy your kids' shoes, lunchboxes, bags, and school supplies, Zulily is terrific. It has affordable prices that allow you to save money.
The company has a lot of sales and deals every week, so be sure to check in once in a while. They also have a free app for easier shopping.
With its wide range of products and awesome prices, the platform is worth a try. Check them out now so you can shop for everything your kid needs for a fantastic first day of school.