You have come to the right place to discover honest LILYSILK reviews. If you are someone who loves purchasing silk dresses and tops, then you have most likely heard of the brand we are going to talk about today.
But unfortunately, there are few options available for finding excellent quality 100% silk apparel.
Silk has many benefits, including that it is sustainable, natural, skin-friendly, and always looks gorgeous.
However, many people may be turned off from purchasing silk due to the high price. Meet LILYSILK, a company with beautiful silk pieces available at affordable prices.
Let's explore some LILYSILK reviews with pros, cons and examples now.
LILYSILK Reviews: About LILYSILK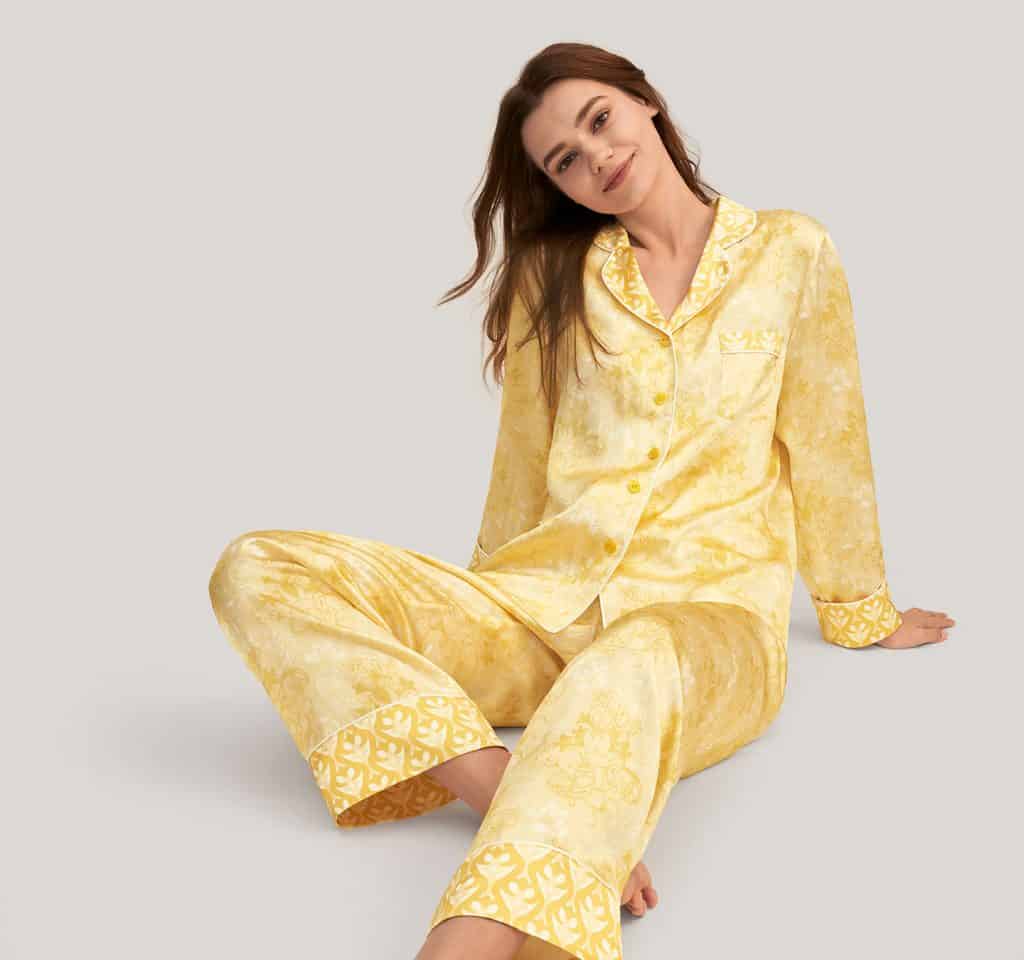 The fashion industry is one of the world's largest polluting industries, behind the oil industry.
This industry accounts for 10% of global carbon emissions, is the world's second-largest water supply consumer and continues to pollute the oceans with microplastics.
In addition, fast fashion encourages people to continue purchasing new trendy items and increases pollution at a high rate.
LILYSILK encourages its customers to invest in better pieces that can be styled in many different looks and therefore worn more frequently.
They believe that zero waste will make a difference and hope that small changes will lead to significant changes over time.
The products that the brand creates are classic and designed to be worn for many years since they can be styled in various ways.
Following their sustainability pledge, LILYSILK only produces as many items as they can sell. They have chosen to use natural fibers in its products because synthetic fibers are made from fossil fuels, which require more energy overall.
Natural fibers only decompose for 1 to 5 years, almost 50 times faster than synthetic materials.
As a result, LILYSILK commonly uses Mulberry silk and Mongolian cashmere because they are premium sustainable natural materials.
With over 12 years of expertise in making beautiful silk products, the brand has caught the attention of the press and collaborated with celebrities, including Gwyneth Paltrow and Alexandra Daddario.
They have been featured in Vogue, Marie Claire, and Elle and established a large Instagram following of 120k followers.
You May Also Like: Is G Cup Size Big? See G Cup Breasts Examples
Ordering From LILYSILK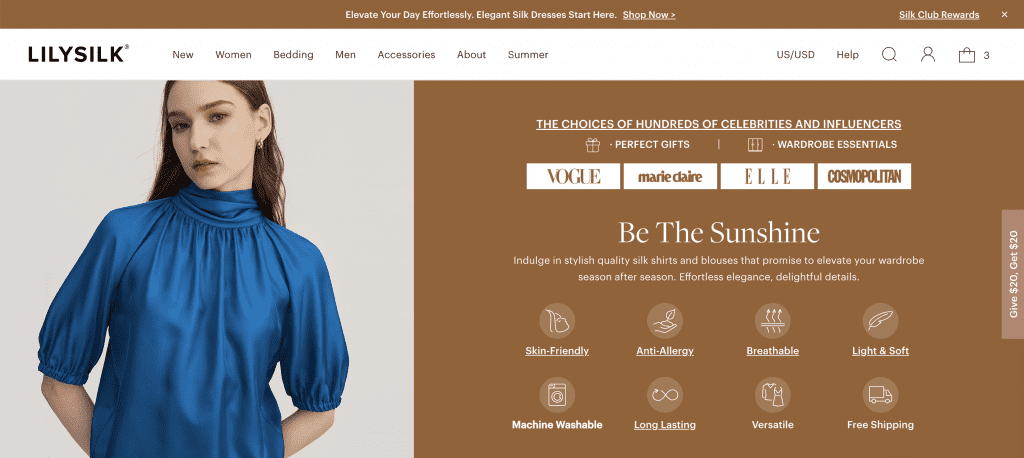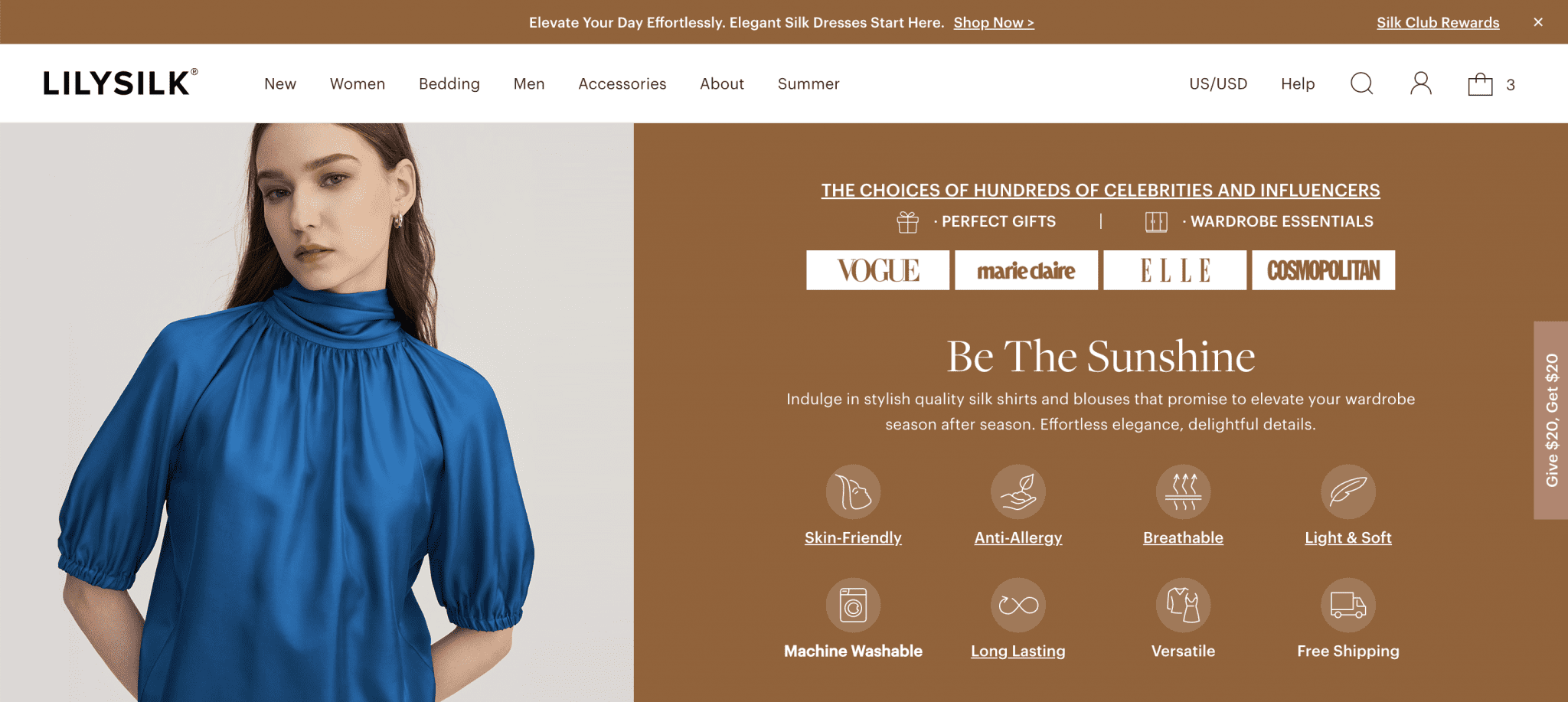 For this comprehensive LILYSILK review, we wanted to see what the experience is like using their website, and what kinds of sizes they offer.
LILYSILK offers a wide range of silky products for women and men, including clothing, bedding, and accessories. They have sizes from XS to XXXL, including all body shapes and sizes.
They only use natural premium material, and most of their products have the OEKO-TEX Standard 100 (Fabric & Buttons) international certification. The materials are hypoallergenic, light, soft, and sustainable.
Customers love their products because they are breathable and easy to wash in the washing machine.
Shipping on LILYSILK products is available worldwide, and you will receive free, fast shipping for over $69. Orders are shipped via DHL and FedEx.
In addition, they offer easy returns and a 30-day money-back guarantee if you are unsatisfied with the products you purchase.
The brand also provides an option of gift wrap and gift message for your order.
The team believes in listening to its customers and wants them to enjoy every moment in comfort.
Their cashmere is meant to keep you cozy and warm during those chilly moments, while their silk is intended to be soft and glide over you for an indulgent night at home.
The company's biggest goal is to make your life a better experience and simultaneously make the planet a better place.
LILYSILK Review: Bestsellers
22 Momme Full Length Silk Pajamas Set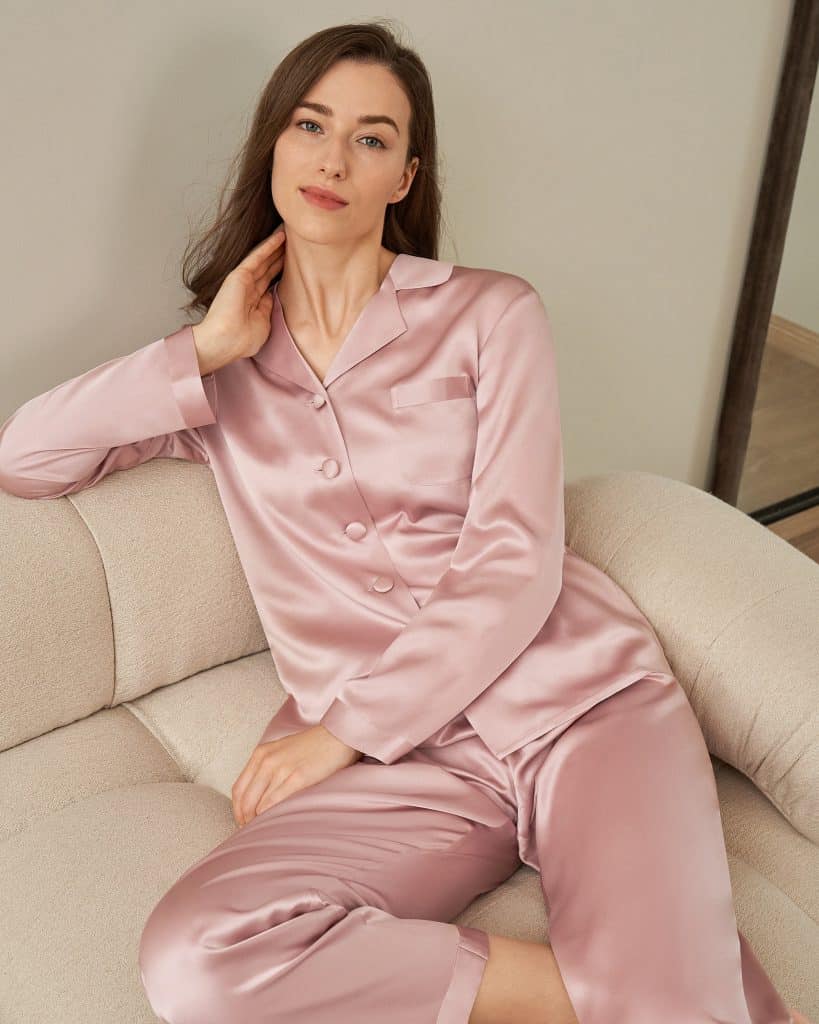 This long sleeve button-down silk pajama set is perfect for relaxing after a long day and will feel incredibly comfortable against your skin.
With a matching set, it is the ideal set of pajamas to slip on and wear after your relaxing evening bath or just to lay on the couch and watch your favorite movie.
The silk pajama set features notched lapels, silk-wrapped buttons, and an elastic waistband and is available in more than 15 different shades, so you can find something you love.
What customers like about it:
Beautiful fabric
Soft and light
Feels great on the skin
Exceptionally comfortable
Beautiful and comfortable while being high quality
Ruffle-Trim V Neck Silk Dress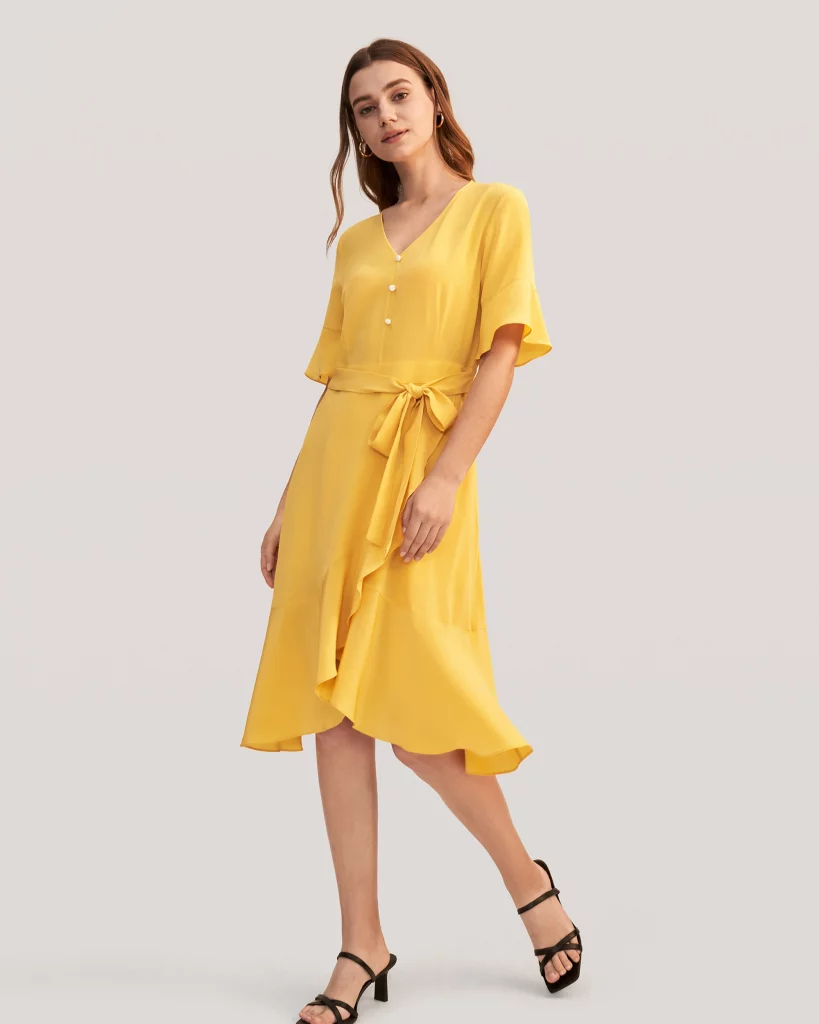 This beautiful silk dress is a fantastic addition to your wardrobe for a night out. It features lovely details such as a ruffle trim on the sleeves and hem, a v-shaped neckline, and chic white buttons.
It also features a sash that can be tied at the front, back, or even the side and will look beautiful with heels or flats. In addition, it is lightweight and wrinkle-resistant and made from Crepe De Chine Silk.
This dress is not lined unless it is in color "Ginger," and the lining is not silk in this color. It comes in 3 total colors to choose from.
What customers like about it:
High-quality dressmaking and fabric
Fast delivery
Lovely dress
Light and comfortable
Stylish and well-made
SOS Shirt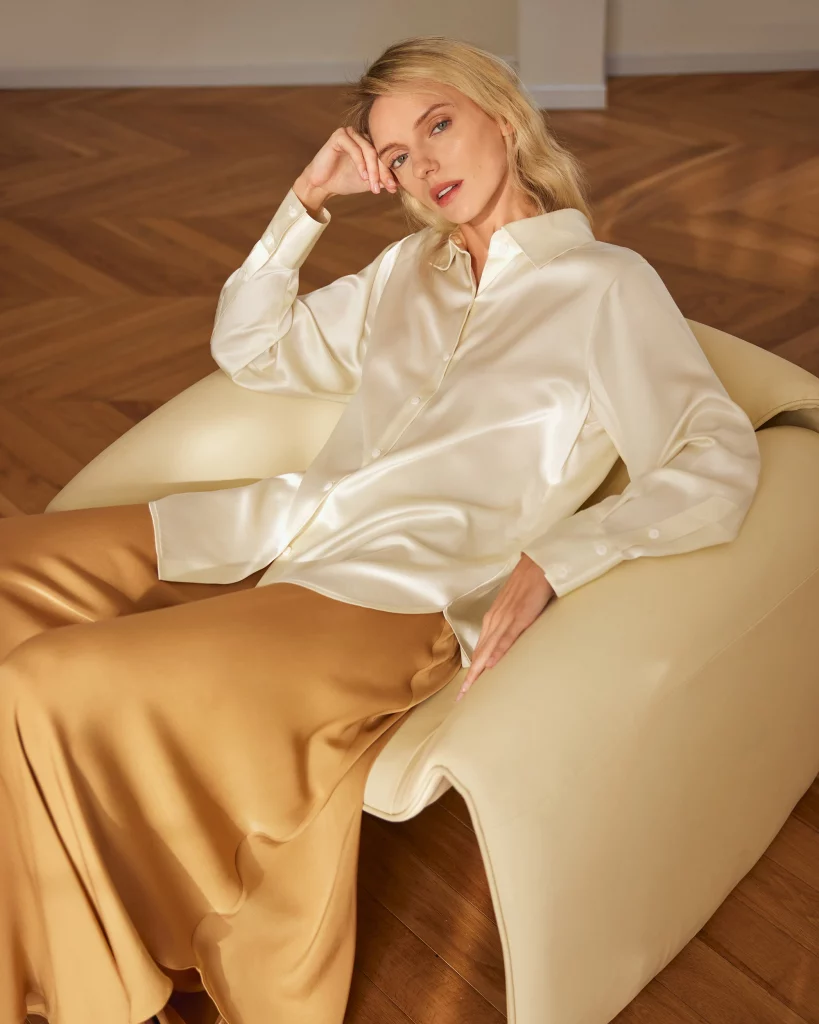 This shirt is an extension of LILYSILK's best-selling shirt and is an excellent addition to any closet. It can be worn almost anywhere and is made in the signature Lily-white and additional color.
You can wear this shirt tucked in for a more professional outfit but also untucked for a more casual and relaxed look.
It is made from 22 Momme Charmeuse silk and is menswear-inspired. This particular shirt is designed for an oversized fit.
What customers like about it:
Very elegant and super stylish
Easy to pair with anything
The fabric has a cooling feel
Love the silhouette
Beautiful and flattering color
Good quality silk
Elegant Alluring Cowl Neck Silk Dress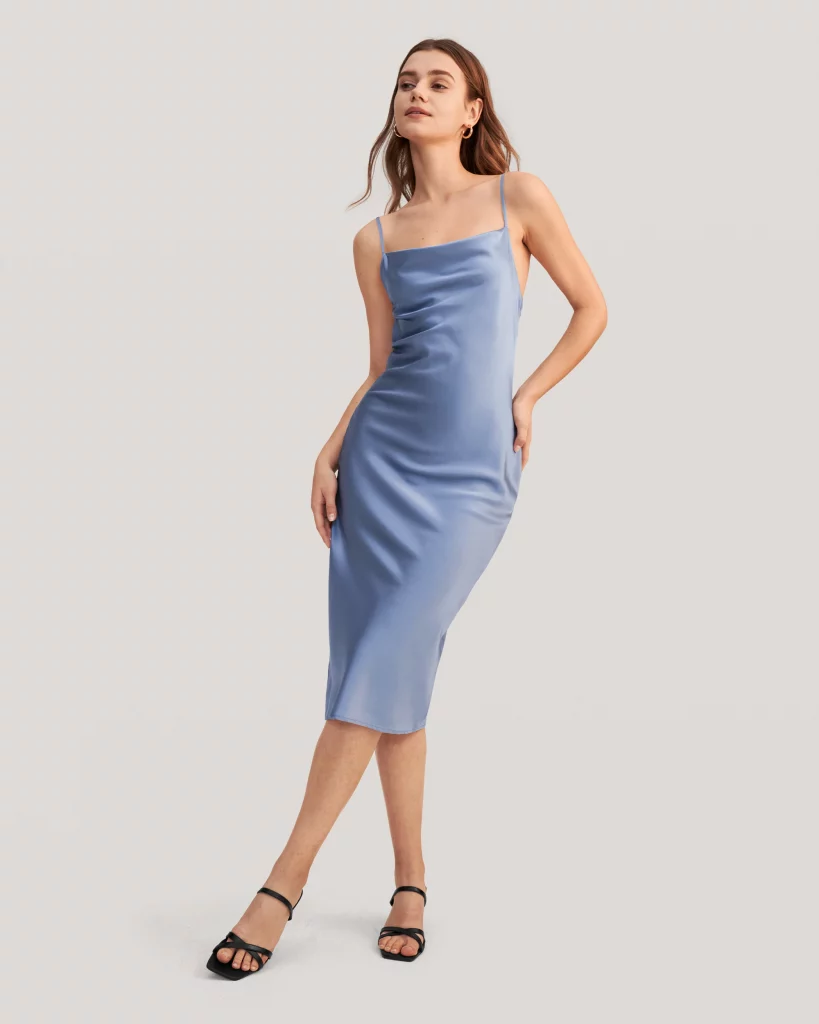 This beautiful silk slip dress is crafted from luxurious silk and fits incredibly well. It is elegant and is the ideal dress for a date night or even a party.
It features a flattering cowl neck, side split, and adjustable straps to get the fit just right. It is made from 90% Mulberry silk and 10% Spandex while being stretchable and wrinkle-free. You can choose from 4 gorgeous colors to find something that perfectly suits your style.
What customers like about it:
Fantastic quality
Gives the illusion of curves
Lovely color
True to picture
19 Momme Terse Envelope Silk Pillowcase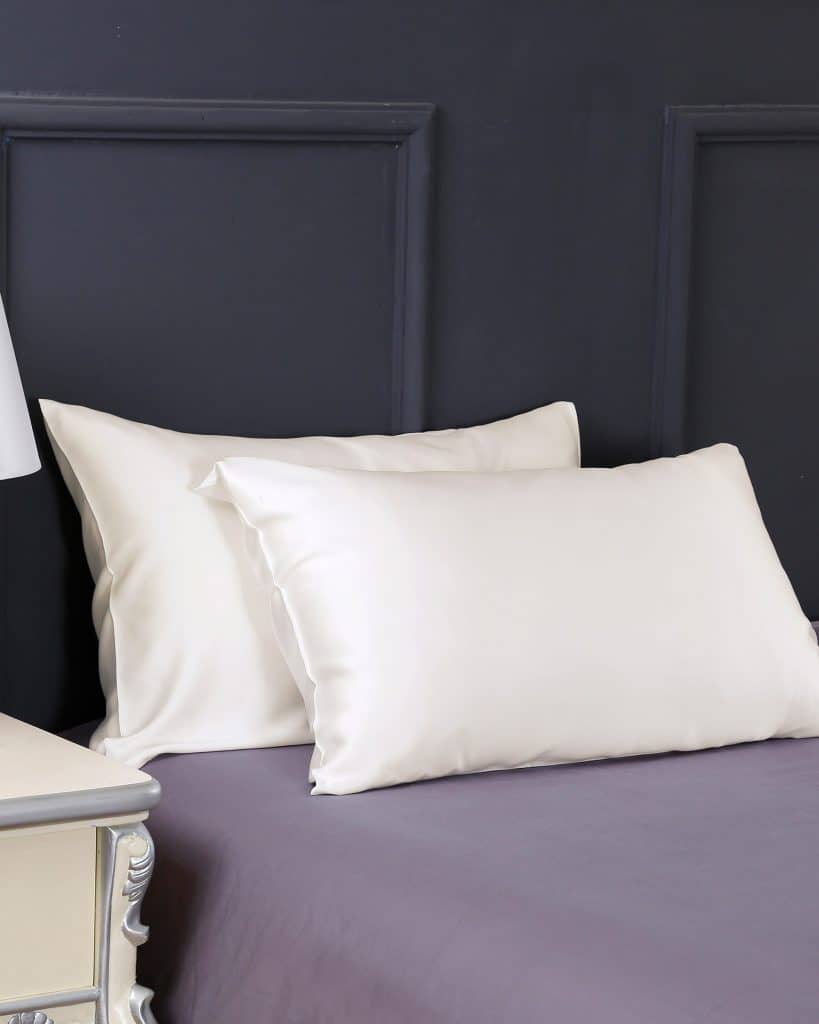 The LILYSILK pillowcase is perfect for almost anybody. It is made from 19 Momme Charmeuse silk and has the most glossy and smooth feel. It can help with sleep-related issues such as skin irritations and keep your hair looking fabulous after a night of rest.
It has a 400 thread count and an envelope closure at the side. Unfortunately, it does not have metal zippers which are more sustainable. There are over 15 shades, with the plain color shades having an OEKO certification.
What customers like about it:
Helped with night sweats
Good product
Super soft silk fabric
Color exactly as pictured
LilySilk Pros and Cons
Pros
Cons
LILYSILK vs. Blissy vs. Silk Maison
Apparel and Sleepwear for Women and Men
Accessories
Bedding

Bedding Loungewear Accessories

Clothes and Accessories for Women

Price example for a silky piece

Classic Robe - Champagne - $299.95

Free shipping on orders aver $69

Free shipping worldwide on orders over $259

10% off on the first order

10% off on the first purchase

30-days money back guarantee

30-days money back guarantee

-10% off for the first order

Wide range of bedding products

Free shipping for all the orders

2021 Good Housekipping Award winner

Subscribe for the newsletter and recieve 10% off on the first purchase

Some pieces are not made from silk

Be careful with the measurements
LILYSILK Customer Reviews
With over 13k reviews on Trustpilot, LILYSILK received a 4.2 out of 5.
There are also a few reviews on Youtube regarding the brand, including from TrainGirl.Meghan.
She ordered a couple of dresses and tops from LILYSILK and stated that she advises you to size up if you request, but she does recommend the company and highly recommends their products.
LILYSILK Review Conclusion: Is LILYSILK Worth It?
Yes, it is worth giving this affordable silk brand a try. They have affordable prices for high-quality silk pieces and thousands of happy customers.
In addition, their easy return process and money-back guarantee for 30 days make them easy to give a shot.
Everyone deserves the chance to own stunning pieces from LILYSILK.
Some of our latest posts about stores like LILYSILK:
Pin This: