Read these Farmacy Beauty reviews before buying. We have the most comprehensive Farmacy beauty review to share with you today, so you can switch to clean beauty products with confidence.
Farmacy Beauty uses natural, skin-loving ingredients grown on their organic farms, while putting science at the forefront. And the best part? All Farmacy products are cruelty-free!
It seemed to be the perfect combination of nature and science, so a few years ago I decided to give it a go.
So, I sat down and did thorough research on what their products had to offer. I'll share my research below along with my personal experience of using Farmacy beauty products for over three years.
About Farmacy Beauty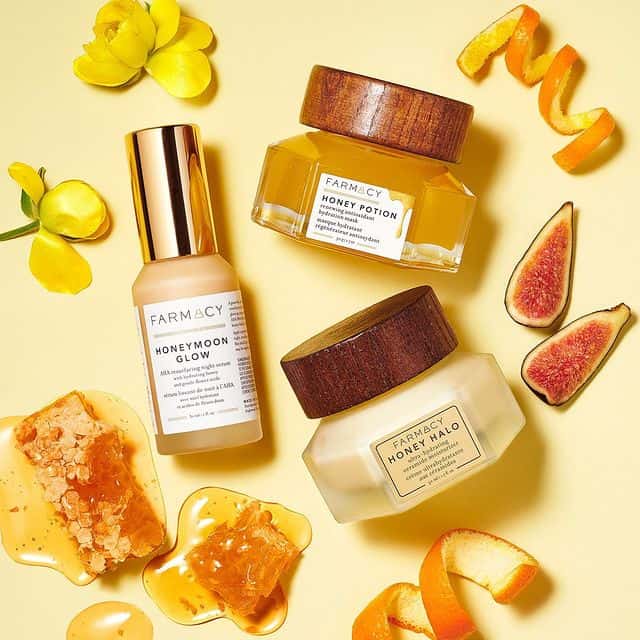 Farmacy Beauty is a high-end skincare brand that advocates for clean yet effective ingredients and zero waste.
Their products are infused with natural ingredients. Most of these have healing and strengthening properties for your skin. That said, the formulas are still rooted in science and innovation, so you know they'll work well.
The botanical ingredients used in Farmacy products are locally grown. They're also responsibly sourced in that they never come from conflict areas.
All their products are cruelty-free and non-toxic.
Farmacy prides itself on providing farm-to-face skincare products that work.
The brand partners with a family-owned moringa farm in California and acerola cherry farm in Brazil to source ingredients. With that in mind, you know you're getting high-quality, non-GMO ingredients in their products.
The company also has a goal of one day creating 100% waste-free packaging.
They're on the way to eliminating the use of virgin packaging. They're set on accomplishing this by the end of the year.
What is Farmacy Beauty?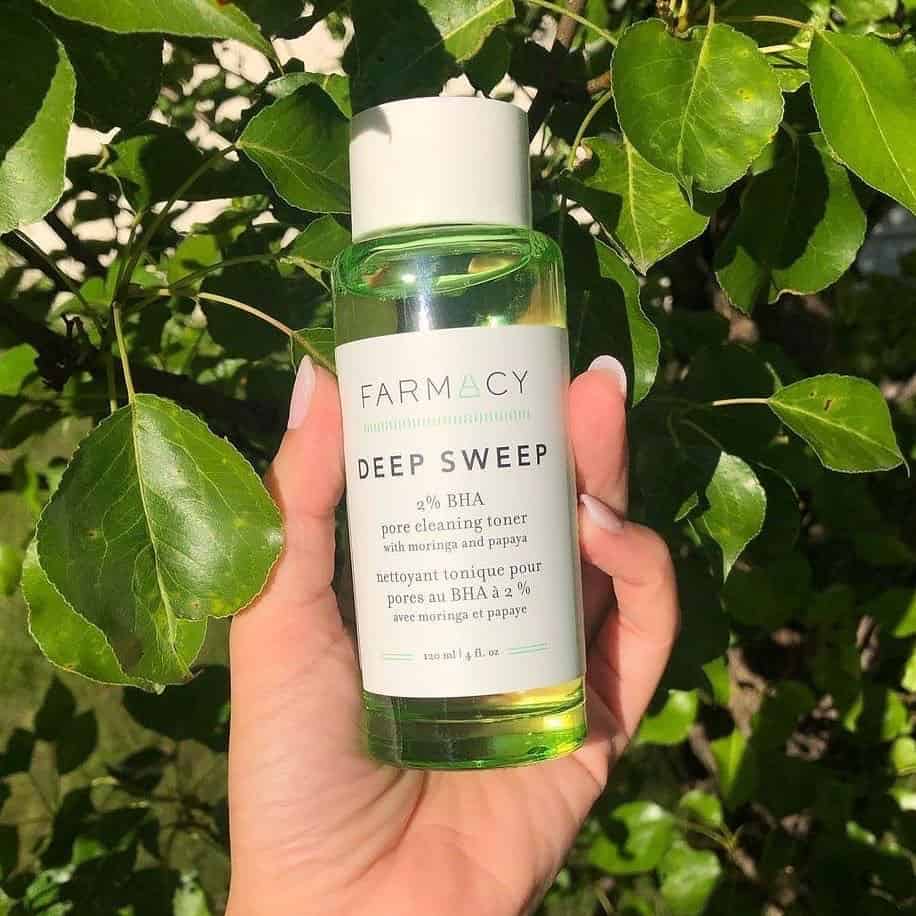 This clean beauty brand is well-loved for its wide range of skincare solutions across all skin types. They carry the basics, like cleansers, toners, and moisturizers. There are also options for more targeted steps, like eye creams, lip care, and potent serums.
Farmacy has over half a million followers on Instagram. Here, they engage with loyal customers by educating them on how their products work.
Scoring 500k+ followers is impressive as it is. But Farmacy has also snagged multiple beauty awards throughout the years.
In 2021, their Beauty Deep Sweep Toner won the Glamour Beauty Award. Some of their other products have also won Allure Beauty Awards and Cosmopolitan Holy Grail Beauty Awards.
You May Also Like: Cruelty-Free Makeup For Mature Skin (Top Brands)
Farmacy Beauty Bestsellers
Since Farmacy has grown into a huge beauty brand these past couple of years, they offer many products. It can be overwhelming to go through all the options. To help out, I've rounded up their most raved-about, bestselling products so you can check out what they can do for you.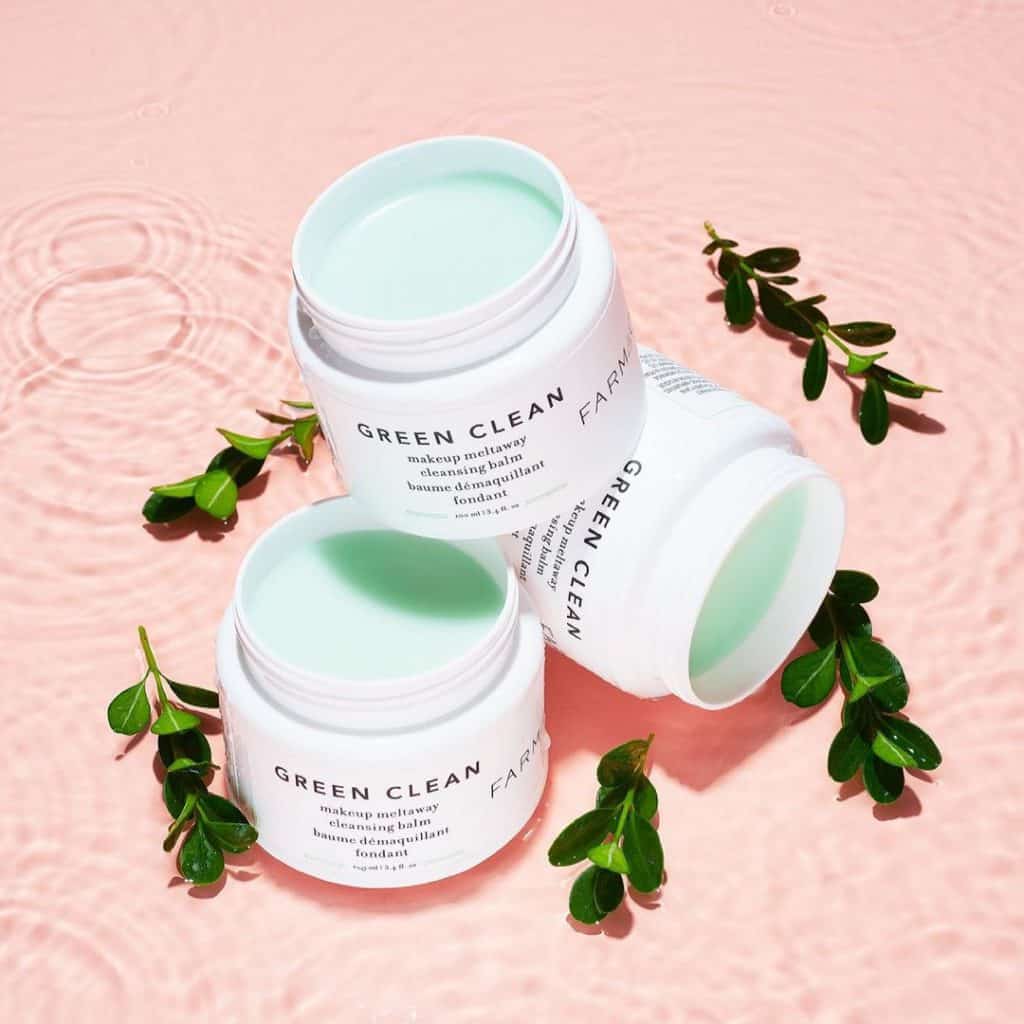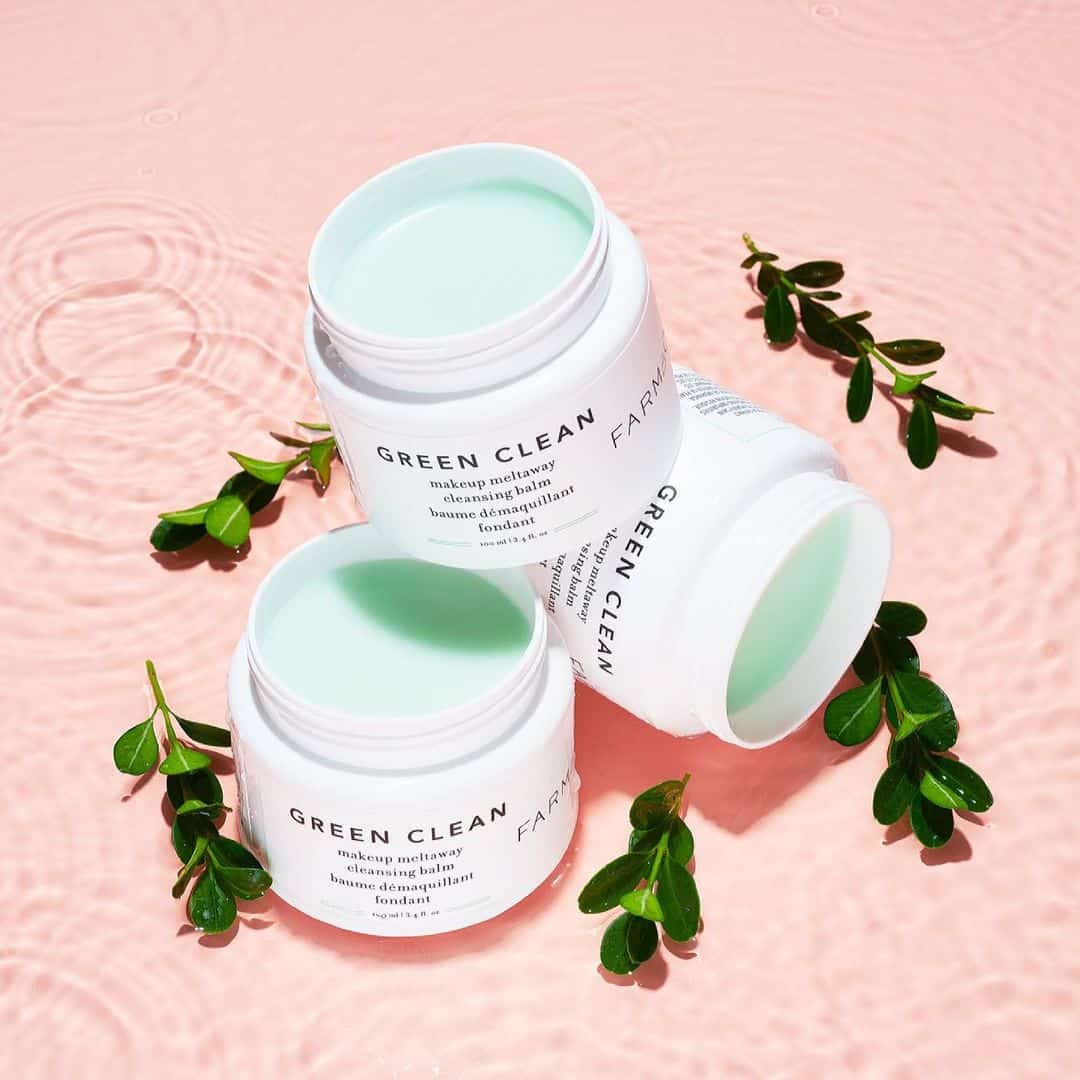 This Allure Best of Beauty award-winning Green cleansing balm is the perfect first step to your night routine's double-cleanse. It effectively takes off makeup, SPF, and other stubborn impurities and debris.
The Green Clean cleansing balm is made with sunflower and ginger root oils. These work to effortlessly remove tough-to-remove makeup, like waterproof eyeliner and thick foundation.
It's also infused with papaya extracts to gently exfoliate the skin. This helps repair your skin texture, leaving it smooth, glowy, and youthful.
All you have to do is scoop out a dollop with the spatula your balm comes with.
Warm up the product in your hand and gently massage it into your skin. Remove makeup with circular motions, focusing on target areas like your eyes and lips.
Once you're done, simply rinse with water or use a makeup wipe or damp washcloth to remove the residue.
I've been using the Cleansing Balm for a few years and it is by far one of the best products for removing makeup!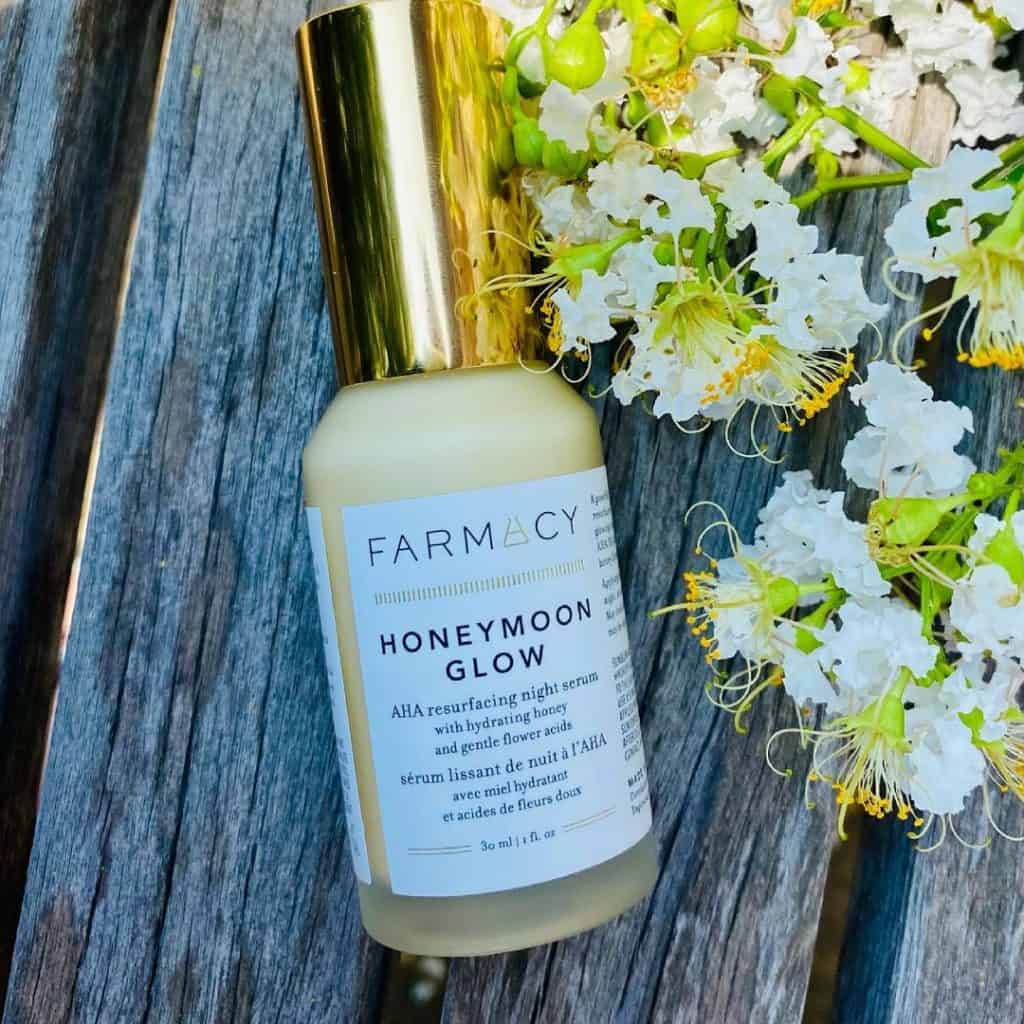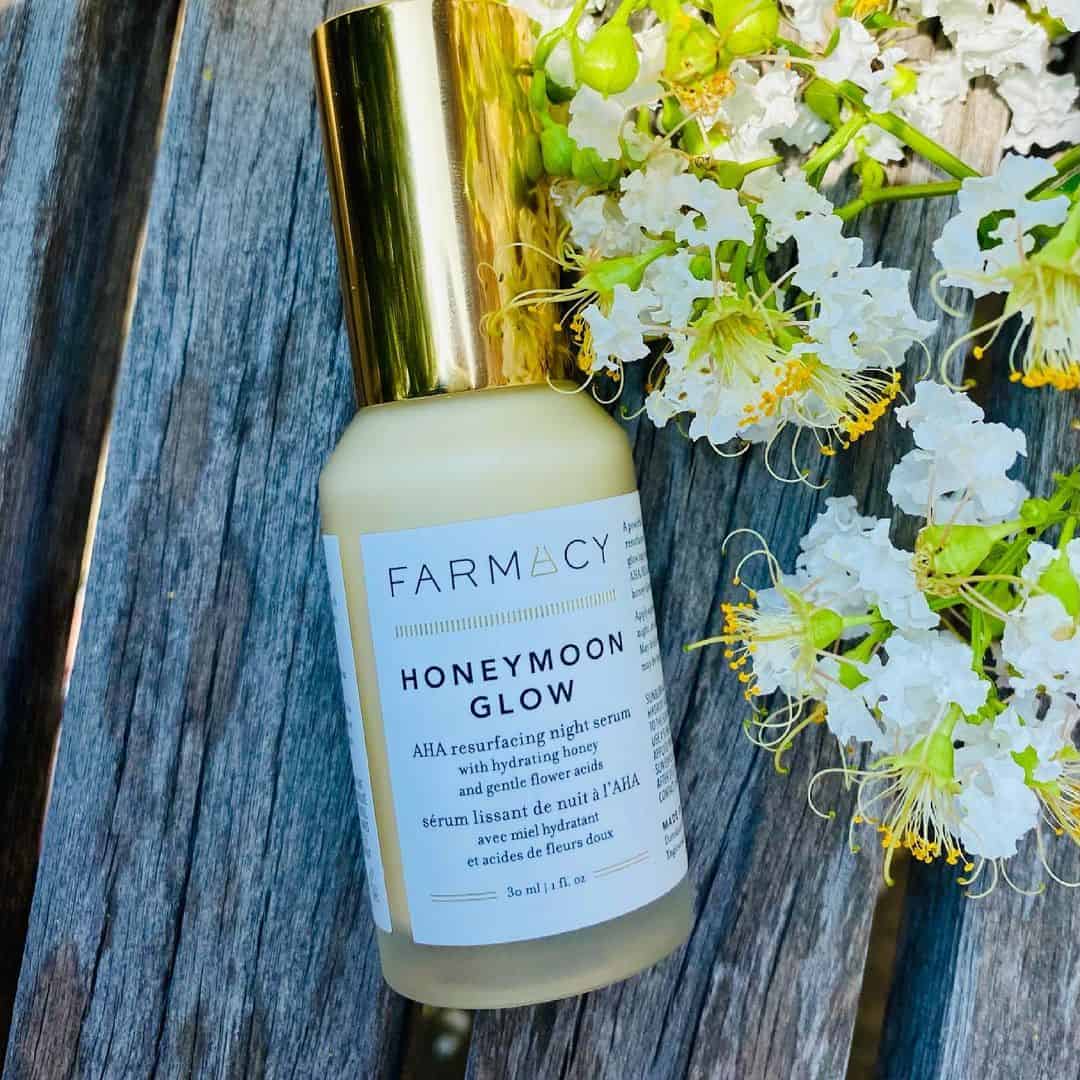 This gentle, AHA Honeymoon Glow serum exfoliates the skin with a combination of flower acids and moisturizing honey.
AHA acids clarify and resurface dull, tired skin. Afterward, they reveal a healthier, more radiant complexion waiting underneath. It also hydrates your skin with hyaluronic acid and honey to bring out its inner glow.
Actives like lactic, glycolic, and fruit acids work together to break down dead skin cells. This promotes healthy cell turnover for a smoother texture. They also brighten up hyperpigmentation for clearer skin.
The serum also contains willow bark extract, a natural source of salicylic acid. This helps minimize large pores for a flawless look.
Apply two pumps of this serum on clean skin, two or three times a week for best results. Seal in all that hydrating goodness by moisturizing with a cream or face oil afterward.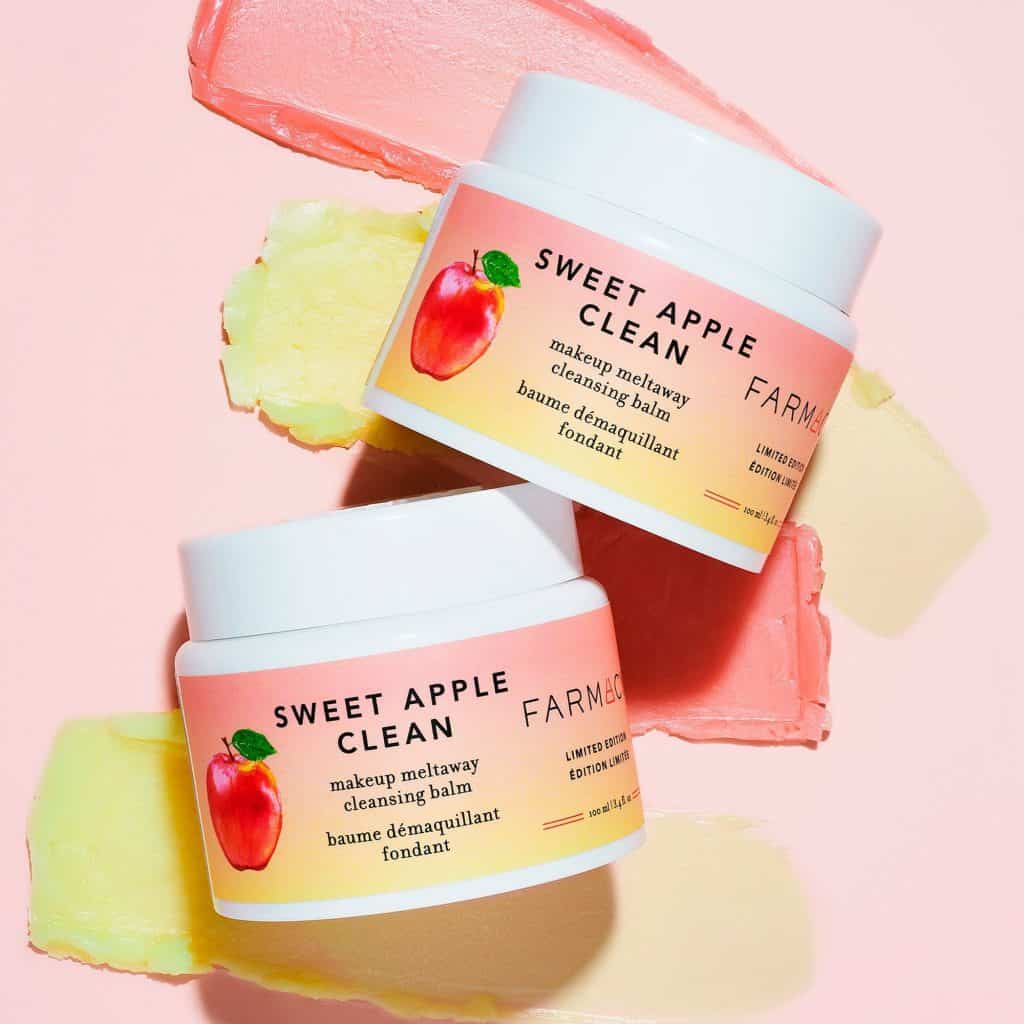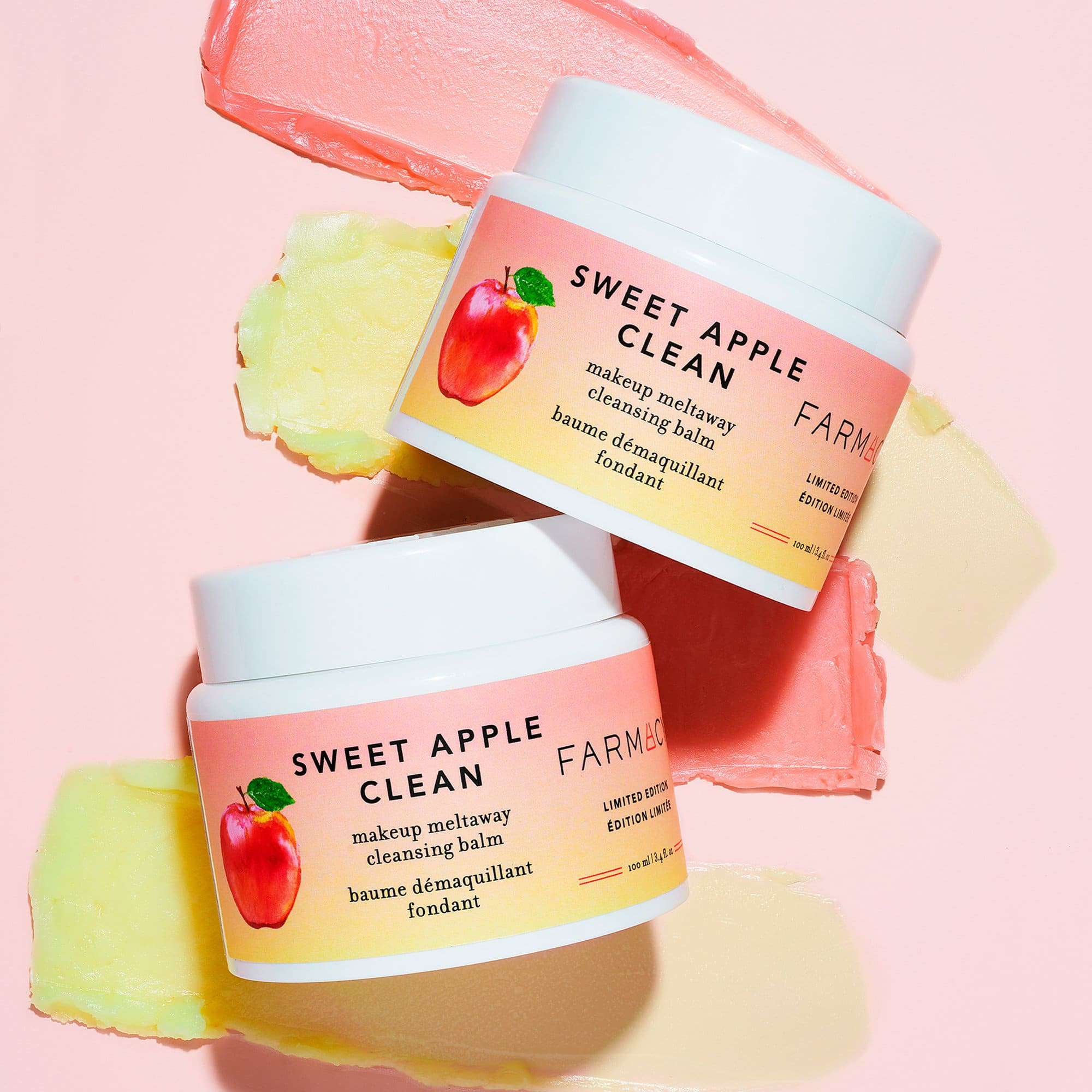 If you're a fan of sweet, fruity scents, you'll love this limited edition version of the Green Clean balm.
The 100ml Sweet Apple Clean is infused with apple extracts. These lightly hydrate the skin as you melt and cleanse off nasty oils and makeup.
Like a real apple, this balm has two layers. The product in your tub is light and pink at first. But as you use more and more of it, you'll reveal a yellow "core" at the center!
Similarly to the classic Green Clean, this cleansing balm has papaya extracts to exfoliate your skin. It's also infused with sunflower and moringa seed oils for a smooth and silky cleanse.
The balm's solid format makes it a breeze to travel with. It will only melt upon contact with skin, so you won't have to worry about spills in your bag.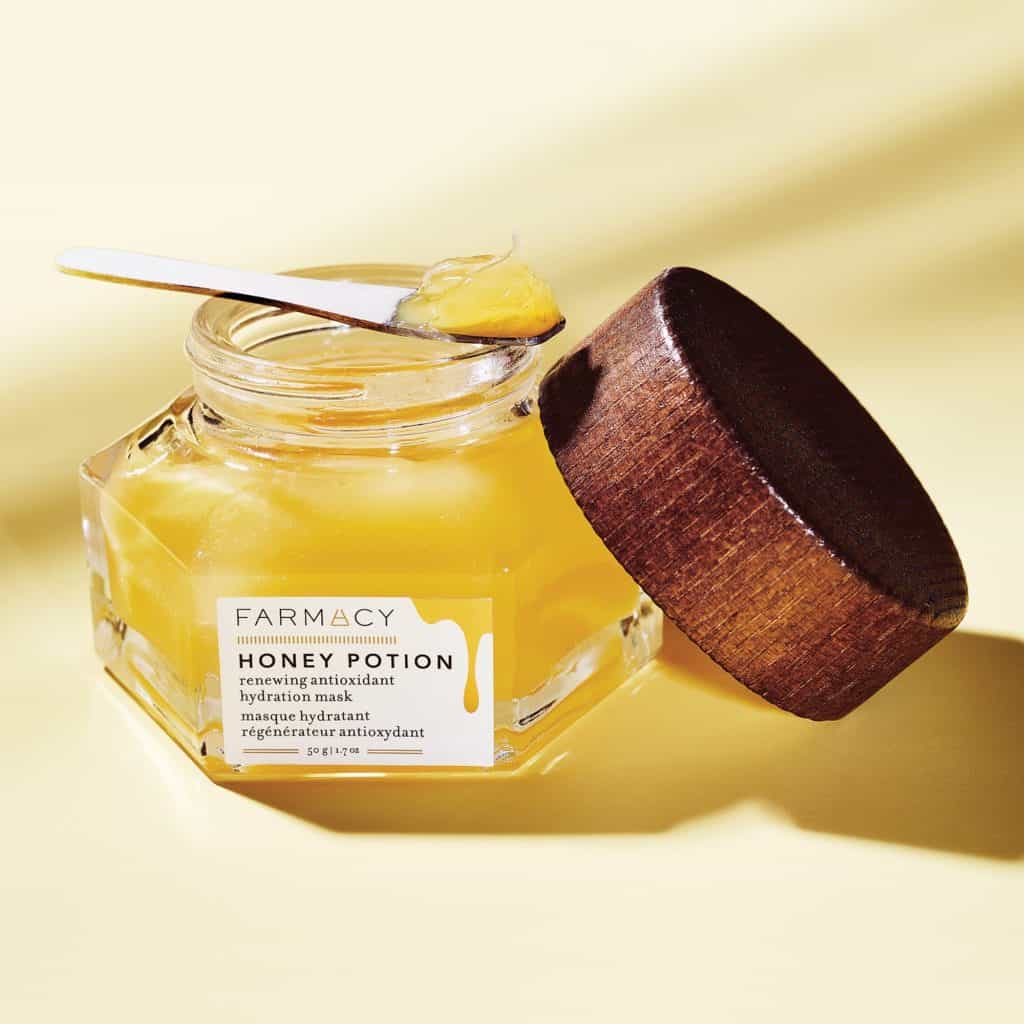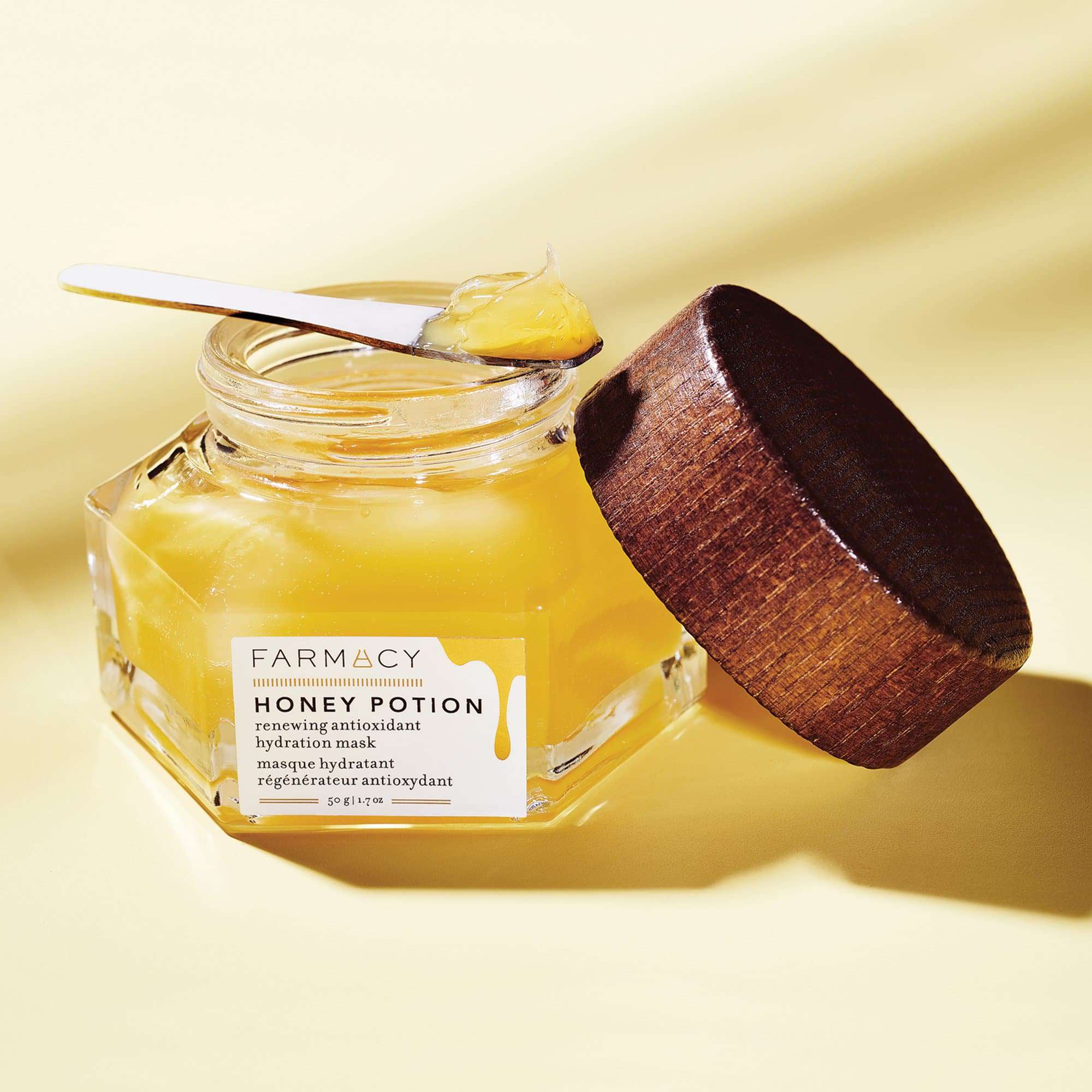 Give your skin a luxurious treat with a hydrating, antioxidant-rich honey mask.
It's made with Framacy's Proprietary Honey Blend. This blend moisturizes the skin while nourishing it with the vitamins and antioxidants found in honey.
It also contains propolis and royal jelly that help heal dry, cracking skin. Instead, it gives dull skin a hydrated, healthy glow. Meanwhile, B-vitamins and glycerin strengthen and moisturize the skin more, respectively.
Scoop some product out with the magnetic spatula attached to the mask's lid. Massage it into your skin for a minute or two.
You'll feel a warming sensation on your skin—that means the product is working to smoothen and condition your skin. Leave the thick cream on your skin for 10-15 minutes before rinsing off.
Honey Potion is available in two sizes. The 50g is travel-friendly, while the 117g can be a mainstay at your vanity at home.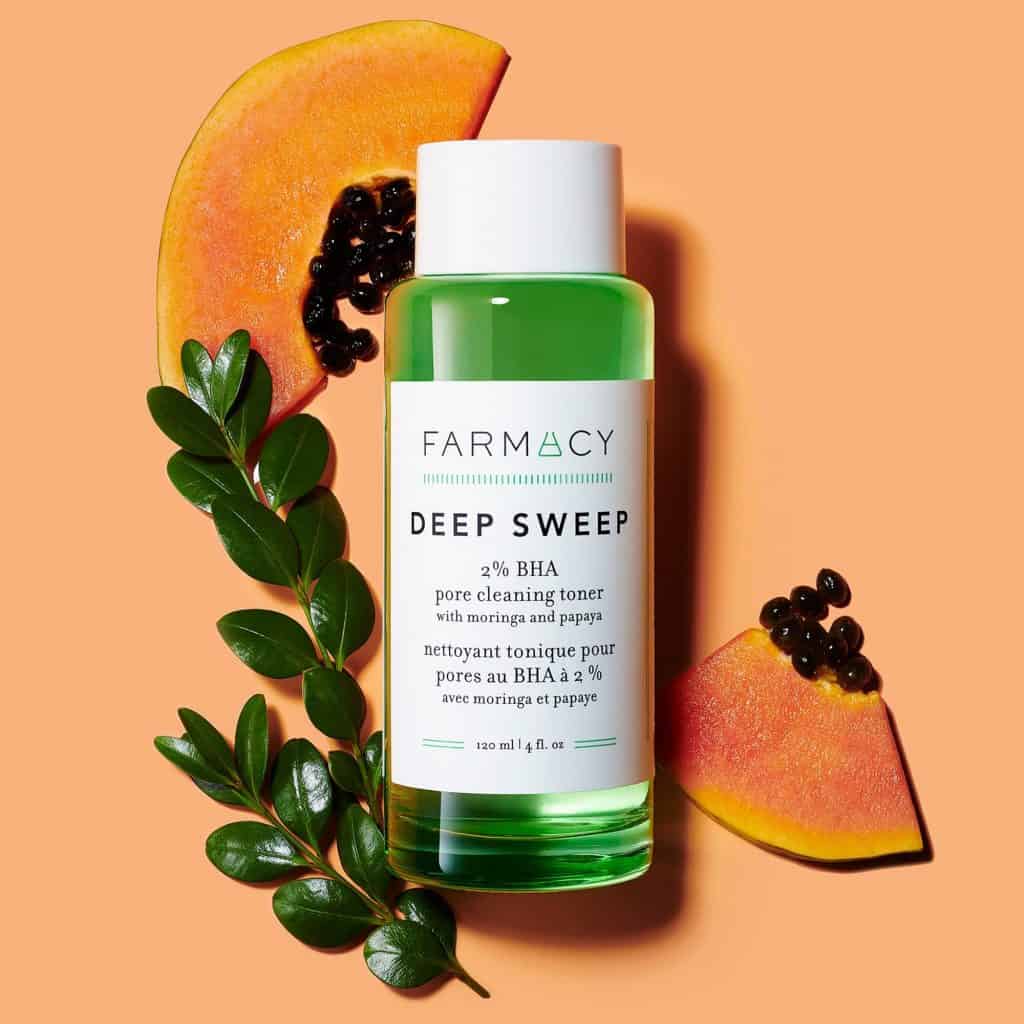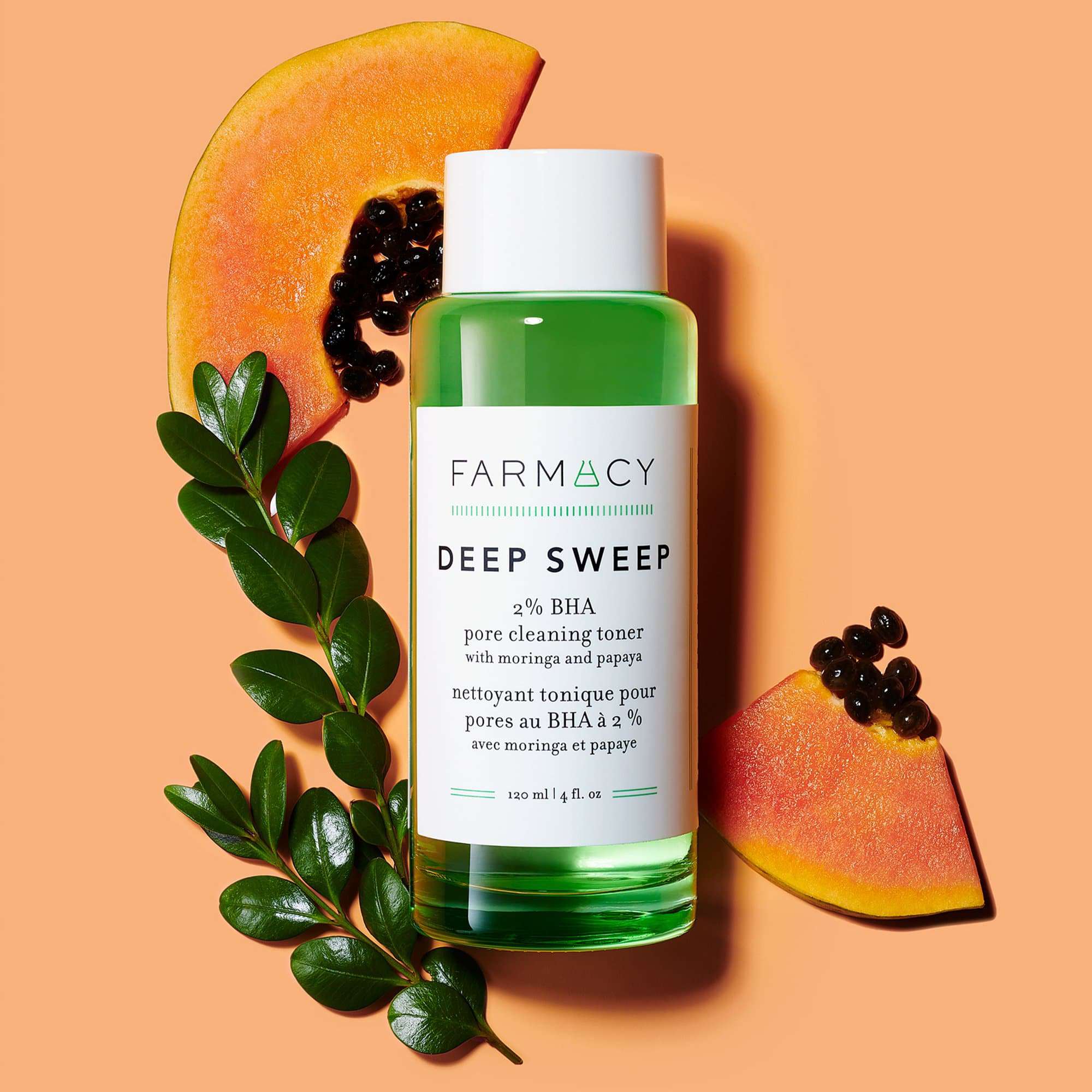 This deep-cleaning, alcohol-free toner is what you need to exfoliate oily, acne-prone skin.
Made with 2% salicylic acid to manage sebum production and treat active breakouts.

It also has moringa and papaya enzymes to exfoliate the skin. All these ingredients work to reduce oiliness and minimize the appearance of enlarged pores.
But don't worry about it drying out your skin. It's rich in chlorella, which is excellent for nourishing your skin and soothing any inflammation.
Just swipe this onto clean skin in the morning or evening. You might feel a tingling sensation—that's the BHA working its magic.
In a 6-week consumer panel test, they found that 95% of women who used this felt that their pores were cleaner.
This BHA toner copped the Glamour Beauty Award and Byrdie Eco Beauty Award in 2021.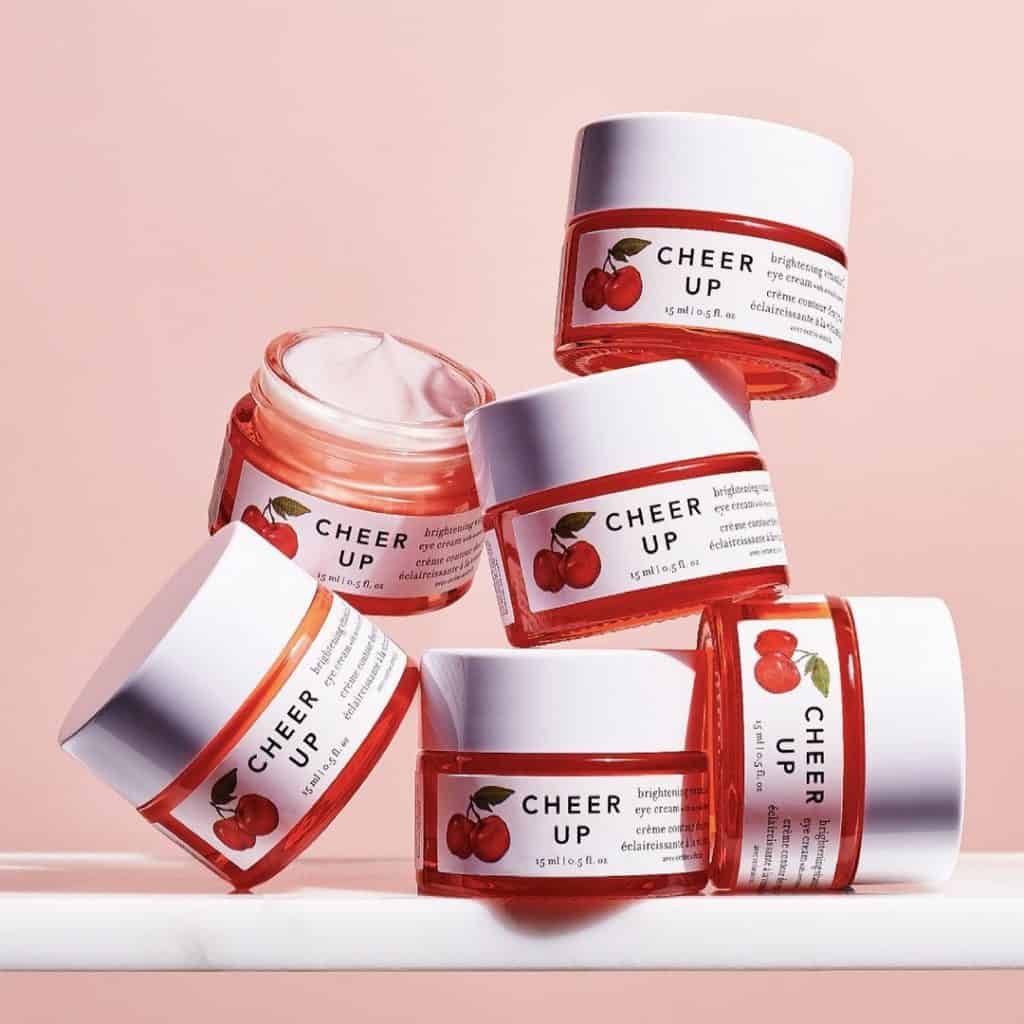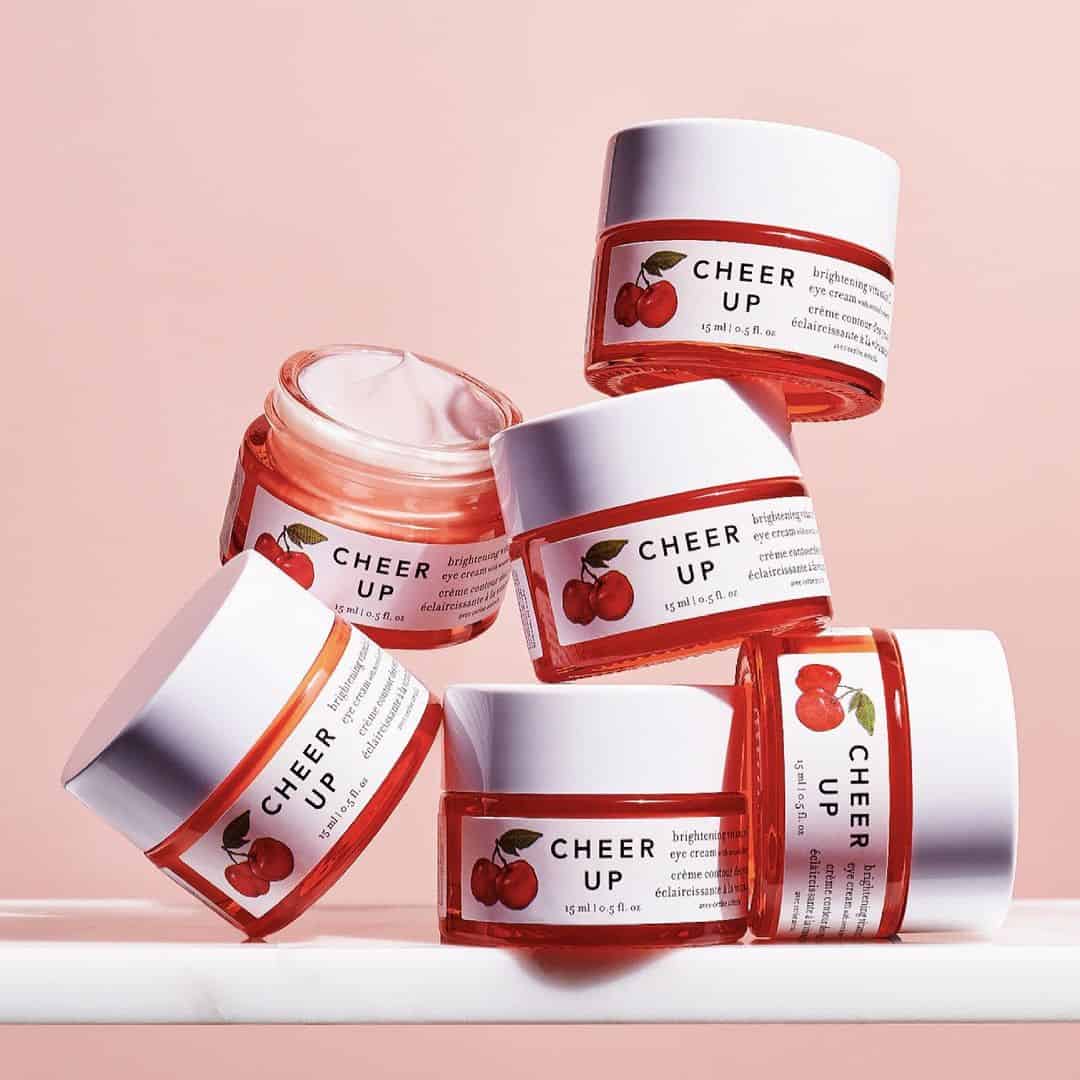 Not only does this hydrating eye cream hydrate your under-eye area—it brightens it too.
It's infused with vitamin C-rich acerola cherry, waking your tired eyes up.
Acerola cherries help firm up and hydrate the skin. That makes it the anti-aging weapon for your eyes. The vitamin C in it also helps diminish fine lines and circles in the long term.
The cream is formulated with hyaluronic acid, which provides hydration. It also works to keep your skin looking smooth with the help of Sacha Inchi peptides and caffeine.
It's super easy to use. Just gently pat the cream under your eyes in the morning and night. You can also apply it to your brow bone for a bit of natural highlight.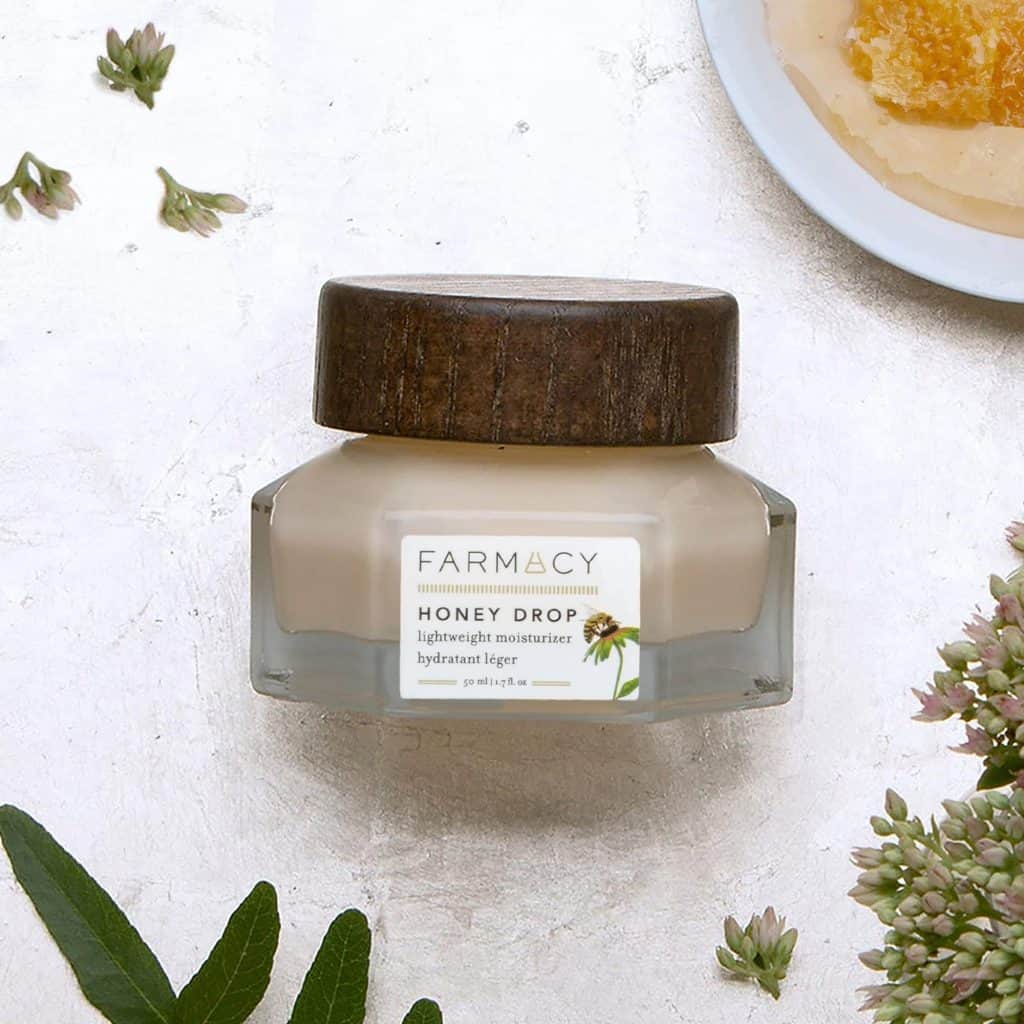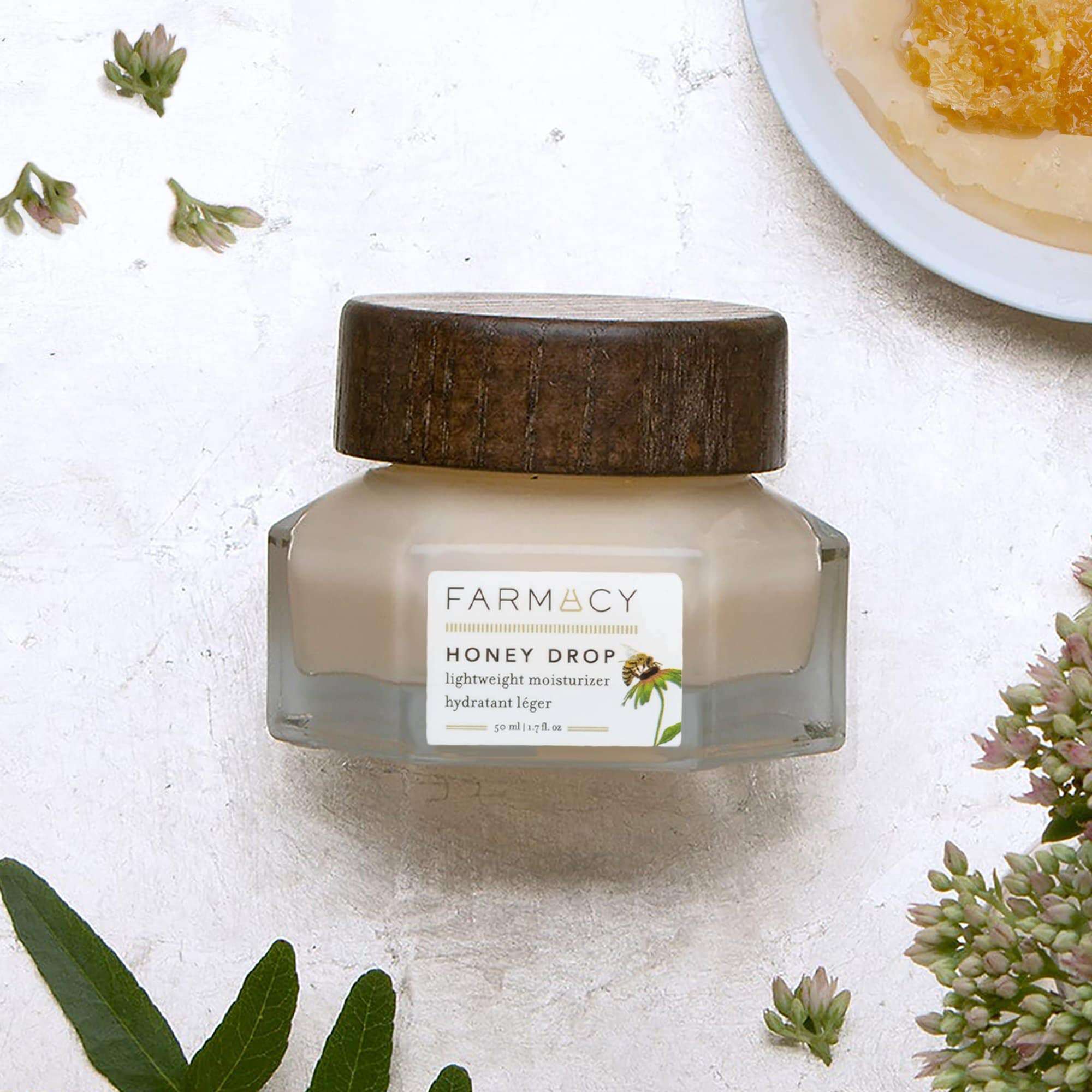 This honey-infused moisturizer may be lightweight, but it packs a punch in terms of hydration and moisture. It plumps up the skin, making it smooth and youthful-looking.
It's formulated with a blend of highly-moisturizing oils and humectants.
It has royal jelly, fermented soy, propolis, and even exotic cupuaçu butter. These work to lock hydration into your skin to make it glow for a long time.
Its conditioning properties and efficacy are backed by science, too. In a consumer research, 92% of participants said that this left their skin feeling soft and moisturized for eight whole hours.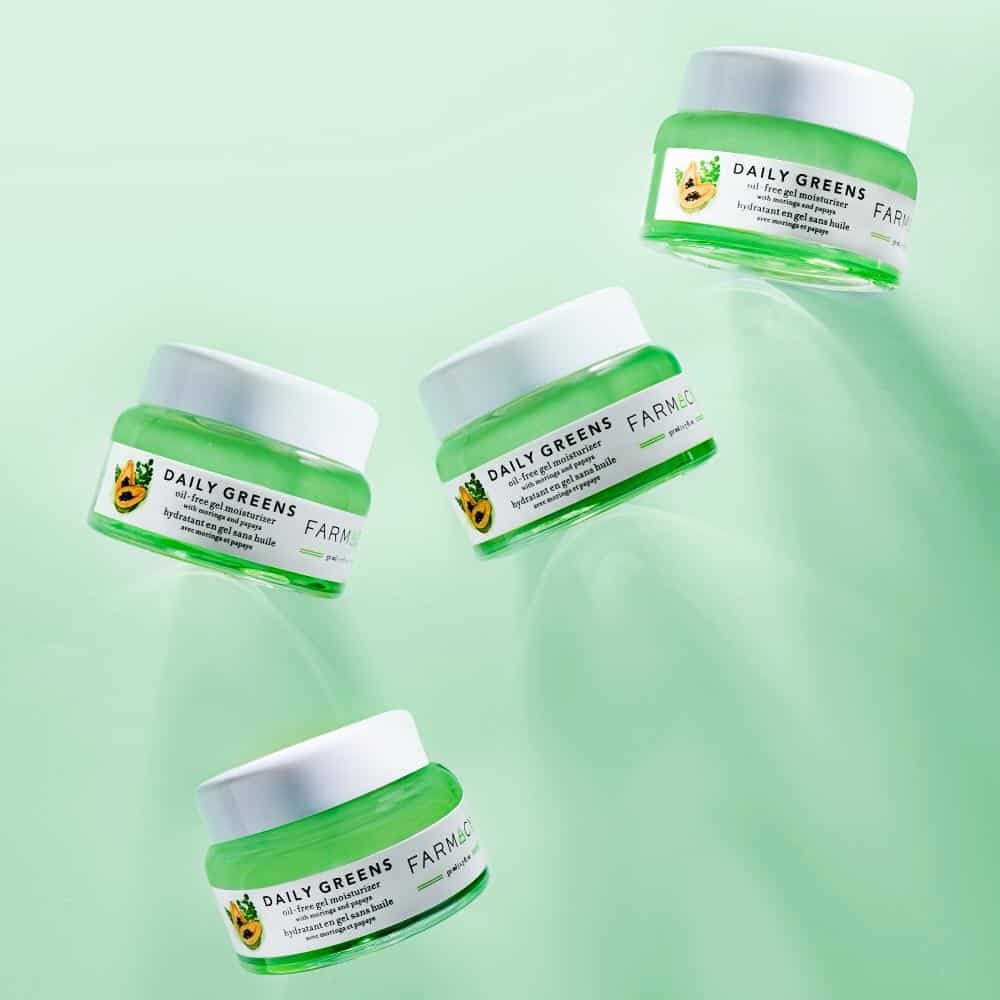 This oil-free moisturizer hydrates skin without leaving that greasy feeling afterward. It's lightweight yet delivers deep moisture and nutrition.
It's infused with hyaluronic acid. This acid draws moisture from the air and into your skin barrier for plumpness and bounce.
The formula also contains phytonutrients to control shine and purify your pores. These nutrients include papaya and willowherb extracts. There's also some moringa, sourced from a local farm in Coachella Valley, CA.
Soothe your red, irritated skin with this refreshing formula. Acne-prone skin, in particular, will love it for its calming benefits.
This moisturizer snagged a Cosmopolitan's Holy Grail Beauty Award.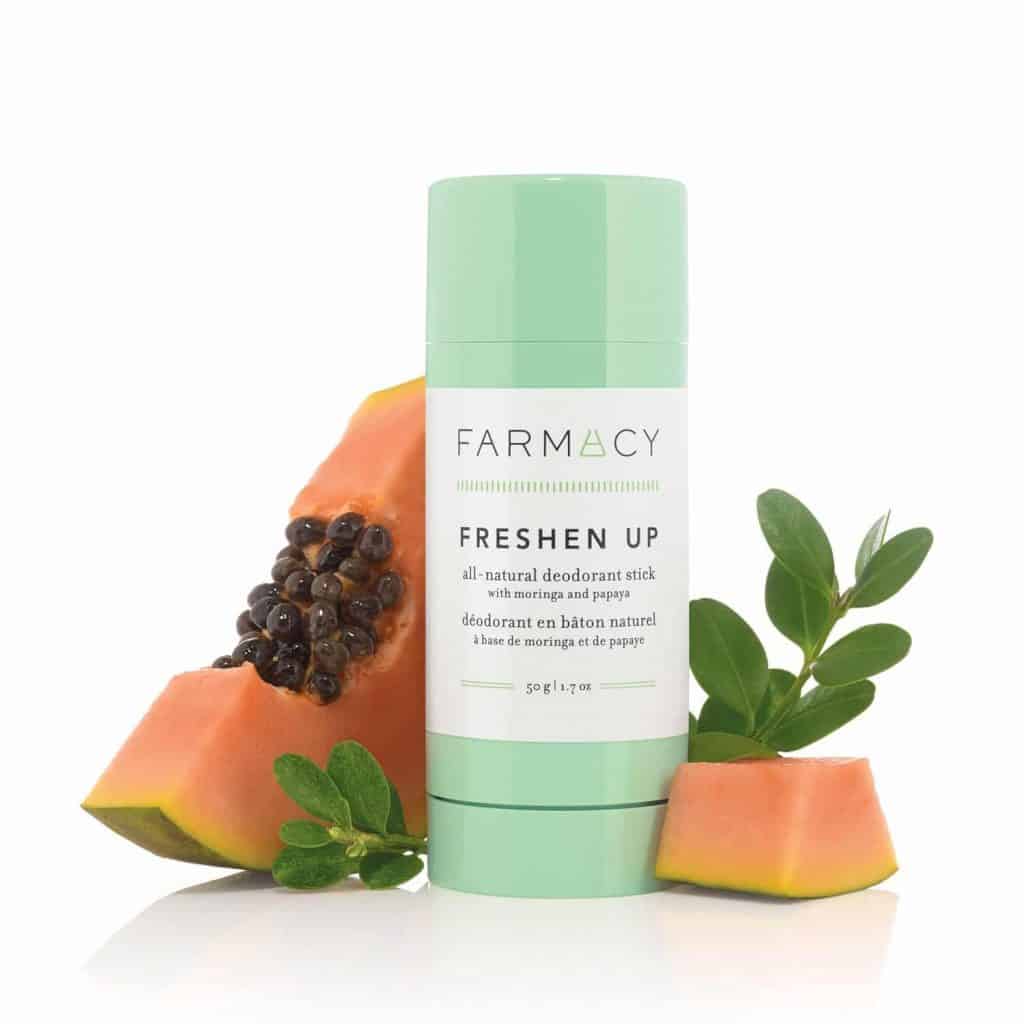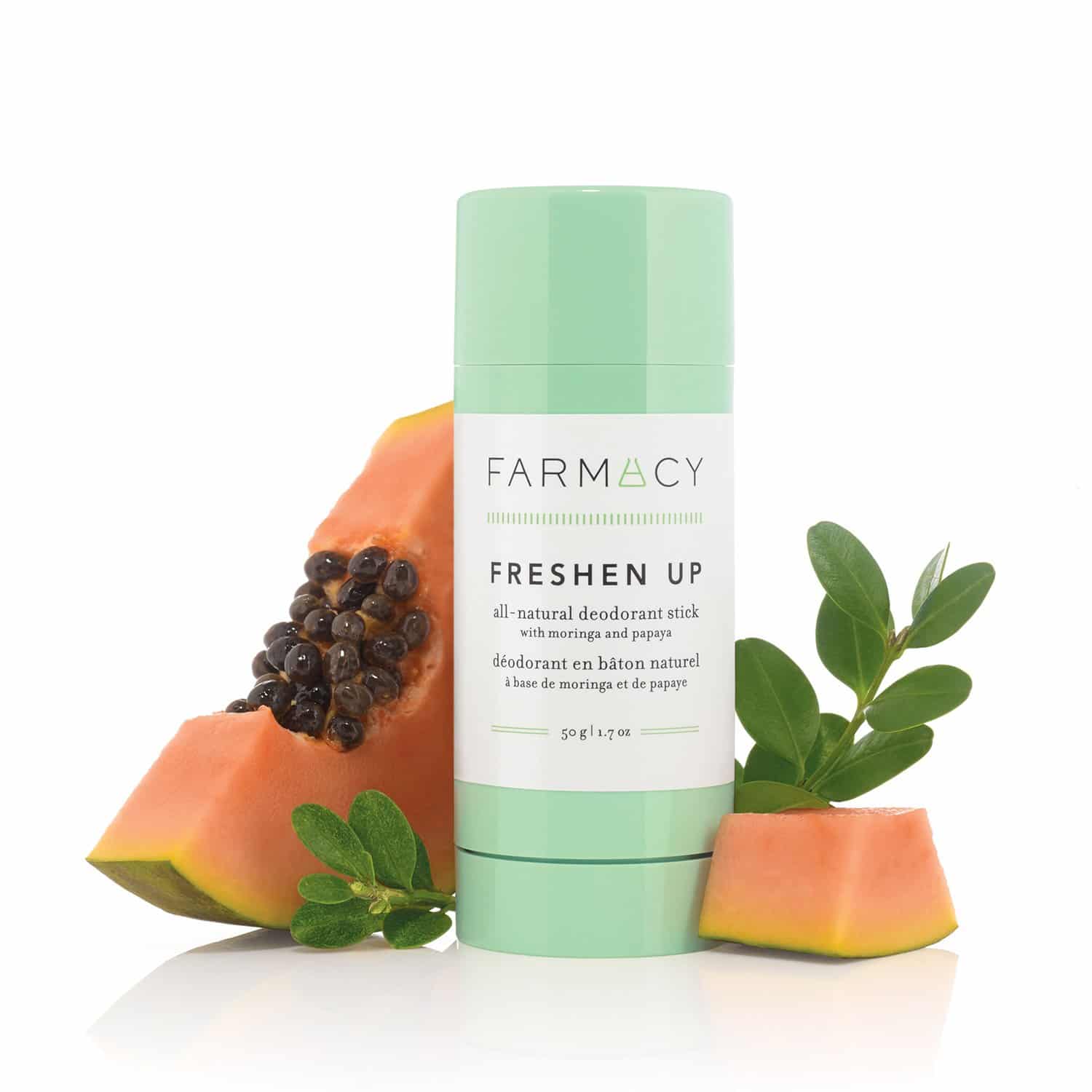 Switch to an all-natural deodorant with the Allure Beauty Award-winning Freshen Up stick. It's a 50ml stick that neutralizes odors while giving a cooling sensation.
It gives a "triple detox" with three hero ingredients.
First, kaolin clay absorbs and draws out impurities from your underarms, giving it a detox.

Next, moringa extracts purify the skin and cleanse it thoroughly.

Lastly, tea tree oil leaves behind an invigorating scent to neutralize body odor. The scent also has notes of bergamot, rosemary, and peppermint for added freshness.
It's also formulated with papaya extracts to exfoliate the skin lightly. This helps brighten the area as well, reducing discoloration.
This deodorant is 100% vegan and cruelty-free. It's also free of harmful chemicals like aluminum and baking soda. That means this deodorant won't clog your pores or stain your clothes.
Pros and Cons of Farmacy Beauty
Although Farmacy has a plethora of hardworking products to choose from, it's not perfect. Here's what will make you love the brand or think twice about it:
Farmacy Beauty Pros:
Their website offers free shipping for purchases over $40
You get 15% off your first order
They give you free samples with each purchase
You can book a complimentary skincare consultation via video chat. One of Farmacy's on-call beauty experts will assess your skin and help you curate a personal beauty regimen
Most products are vegan (all except the Honey line)
There are products suitable for every skin type
You can pay in installments via Afterpay for orders above $35
Cruelty-free and non-GMO
Doesn't have irritating ingredients, such as synthetic fragrances, mineral oil, and harsh sulfates
Farmacy Beauty Cons:
While there are natural ingredients in the products, the formulas are not 100% organic
The products can have a too-strong scent for some
The brand doesn't offer international shipping. If you're outside of the USA, you'll need to purchase it from local, third-party retailers, like Sephora
Farmacy Beauty Reviews
There are thousands of rave reviews on the Farmacy website. Some products even have hundreds of good reviews because of how well-loved they are.
Reading the reviews is very beneficial if you're shopping to address a particular skin concern. Each review on the website indicates the buyer's skin type and top concerns. That way, you can check to see if people with skin similar to yours enjoyed the product.

People with sensitive skin are often surprised about how well their skin responds to Farmacy products. Those with oily, acne-prone skin praise the moisturizers for being gentle and never resulting in breakouts.

Another thing loyal customers love about Farmacy is that the products come in large containers. That means there's more product to consume, so you don't have to keep repurchasing frequently.
Farmacy Beauty Customer Service
If you face any issues with your purchase, Farmacy customer service is never too hard to reach. You can simply shoot them a message at [email protected].
And if you want more assistance choosing the right products for skin, you can always talk to a Farmacy skincare expert via video call. You can book the 20-minute, complimentary call to talk to an expert on standby.
They will assess your skin and any concerns you may have about the formulations. Together, you'll curate the best Farmacy regimen for you.
It's an awesome feature if you're a skincare newbie intimidated and overwhelmed by all the options on the website.
Is Farmacy Beauty worth it?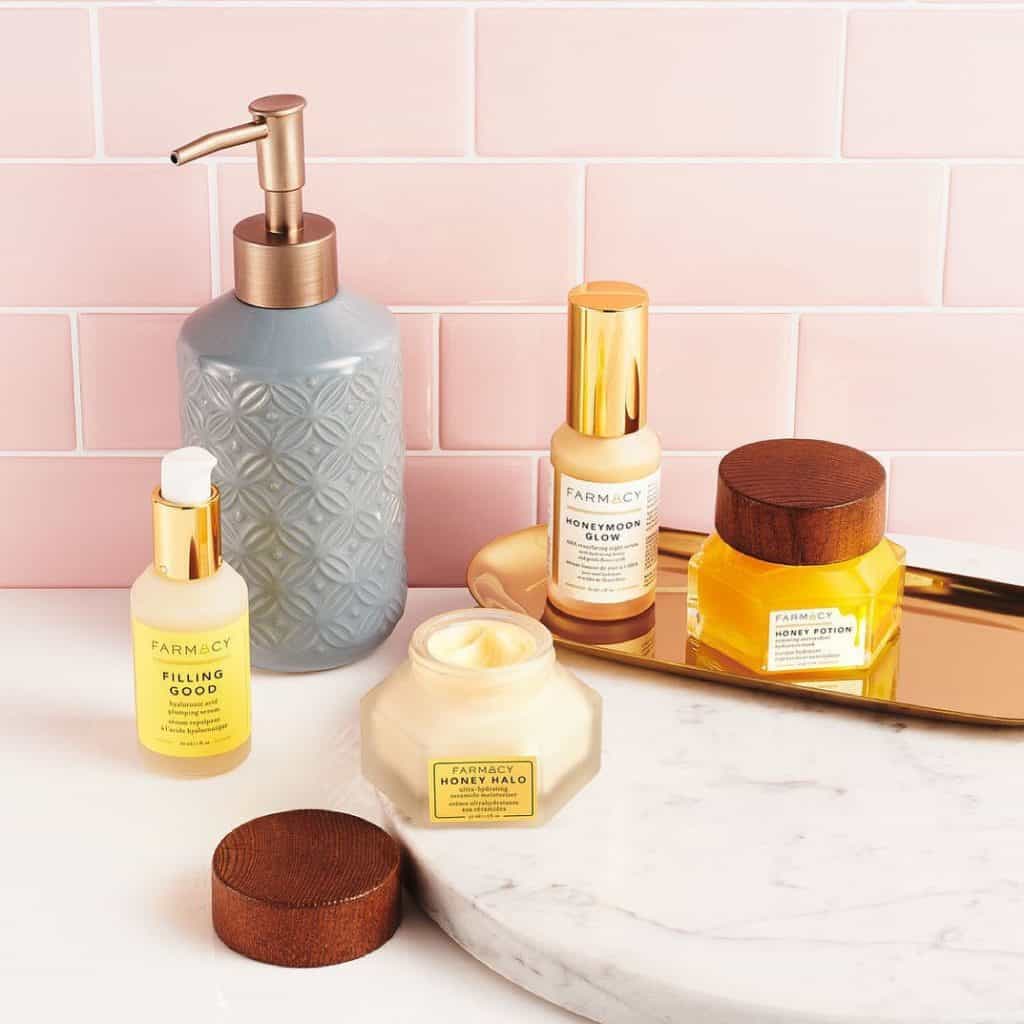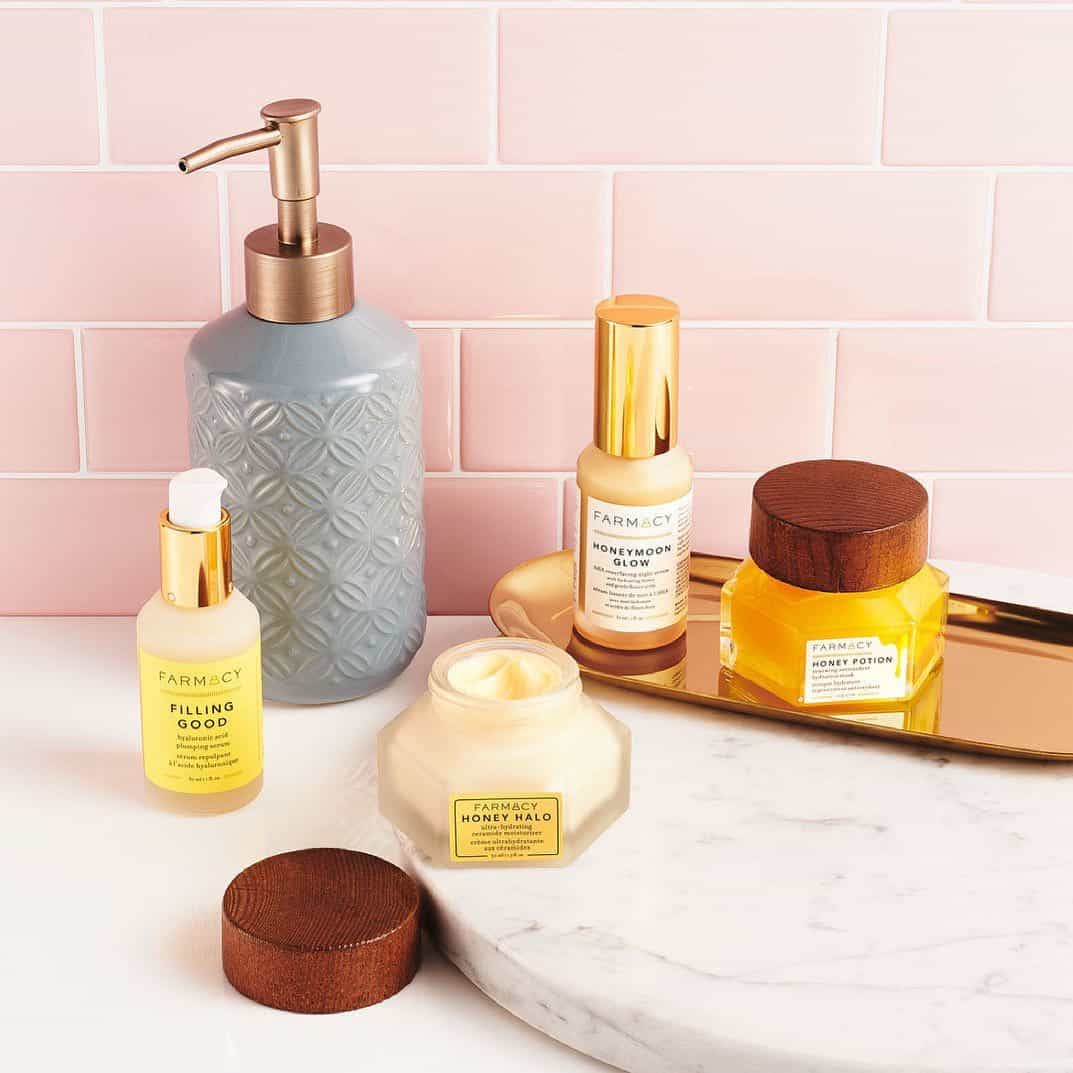 If you've been meaning to switch to cleaner beauty products without sacrificing efficacy and quality, you should try Farmacy.
Plus, the locally grown and primarily vegan ingredients are top-notch, so you know you're getting great formulations. You'll also be helping cut down waste pollution by opting for Farmacy's thoughtful packaging and not a generic brand.
It doesn't hurt that you get 15% off your first order or that you get free samples with each purchase, either! It's just another reason to shop from this clean, elegant, environmentally conscious beauty brand.
WHAT TO READ NEXT: