Anyone in a relationship knows that over time, the fire sort of fizzles out.
After a few years, it gets more challenging thinking of new fun date ideas or bonding activities. That's because you get so comfortable with your partner—maybe a little too comfortable.
Spice up your quality time with your loved one with The Adventure Challenge. This company curates challenges designed to strengthen your connection and puts them into a book. The challenges range from the super silly to the sweet and romantic.
Want to learn more about yourself and your significant other while having loads of fun?
Read on to see if this company can help reignite the fire in your relationships.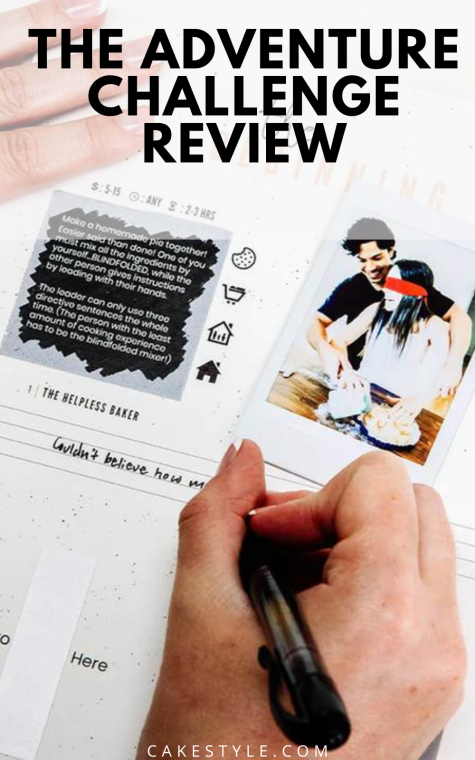 About The Adventure Challenge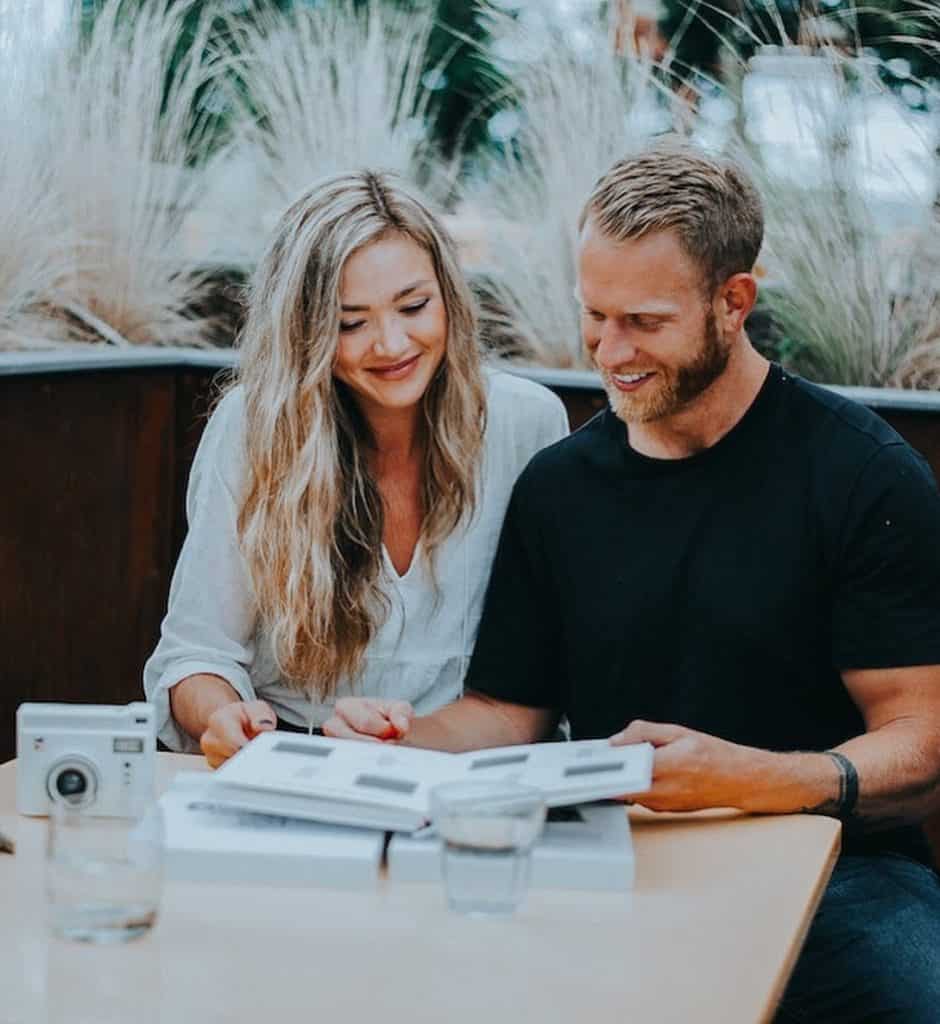 The Adventure Challenge is a fun way to experience awesome adventures with your loved one. Their main goal is to encourage spontaneity in relationships and everyday life.
When you order from the brand, you'll receive a book full of all kinds of surprising activities you can do together. Most will push you out of your comfort zone, forcing you to try something new.
So, you can somewhat select what kind of challenge you're in the mood for. It still gives you freedom and control over how you want things to go on your special date.
The books also have a editorial guidelines to help you navigate the whole experience. This includes tips and tricks on how to make your adventurous date even more fun and memorable. This part is great for those who are a bit introverted and aren't innately daring.
The books have been featured on renowned platforms, such as BuzzFeed, The New York Times, and Ellen.
They have over 5,000 excellent reviews and more than half a million Instagram followers. On Facebook, they have a growing community of over 200k followers as well!
Who the Adventure Challenge is Good For
You may be wondering why you should spend money on a service like this if you can just plan dates out yourself. Well, there are three main reasons why we highly recommend this brand.
They also have a subscription service that makes a great companion for your book. You get a new box every 30 days for nine months.
Each one contains a whole new challenge for you and your partner to do. It's kind of like a date in a box!
How does The Adventure Challenge work?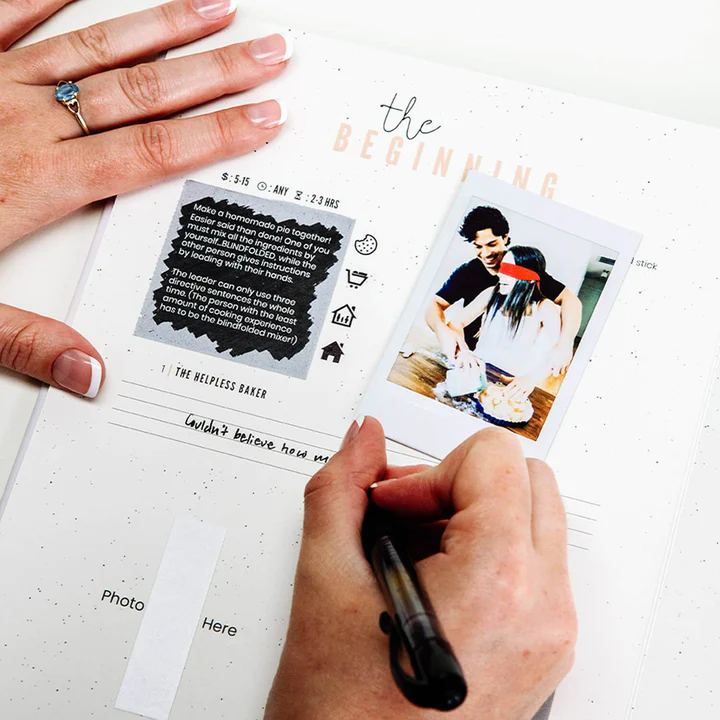 The brand carries challenge books for adventure couples, friends, and even families. Within each book comes 50 activities for you and your loved ones to try out. They all have different mechanics and budgets.
Every page contains icons that serve as clues about what the challenge will be like. They give you an idea of the setting, topic, and price of each challenge.
But here's the catch. In the spirit of spontaneity, the challenge is blocked out at first. You'll need to scratch it off to reveal the actual task. This adds the element of surprise to the book and your dates.
Each challenge comes with a detailed description, set of rules, price range, and where to go for the task. It also shows you how much time it takes to complete the challenge. So, if you don't have that much time on your hands, you can go for faster tasks.
There are cute little icons on each page that give you hints about the challenge before you even scratch it off. They tell you whether the challenge will be indoors or outdoors, what supplies you need, and more.
The company also has a brand new offer called The Adventure Guide—also known as TAG.
TAG is a texting service that sends you even more quick challenges every week. It provides you with things like mini-date ideas, conversational topics, and romantic prompts.
The Adventure Challenge Couples Edition Review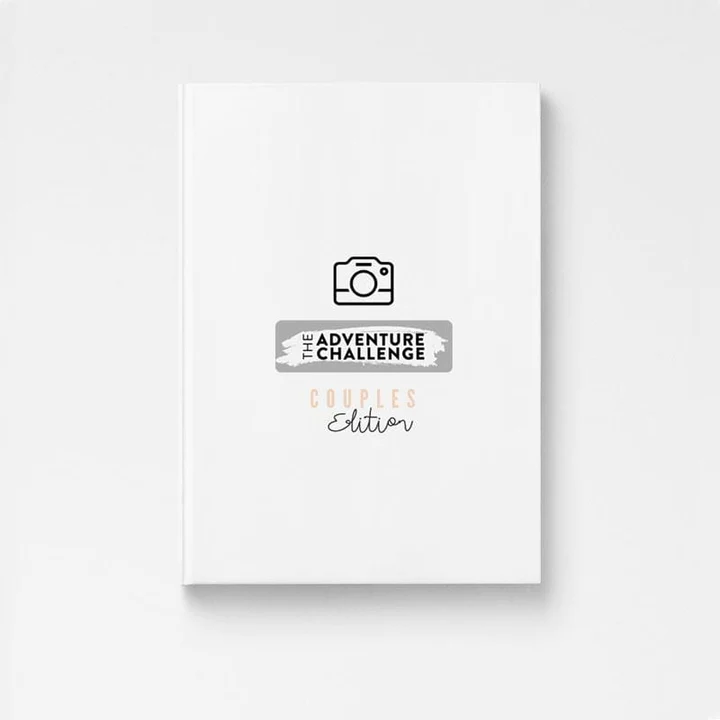 The brand has tons of books for all kinds of bonding. But today, we want to focus on the Couple's Edition.
These books are curated with challenges that help couples rekindle their romance. This is a huge benefit for long-term couples who are running out of fun ideas to make their dates interesting.
The Couple's Edition books are filled with romantic surprises and fun adventures you and your partner are sure to enjoy.
Each challenge has its own budget ranging from absolutely free to up to $50. Of course, you can always tweak this and spend only as much as you're comfortable with.
Here's the golden rule. Once you scratch off the page and reveal the challenge, you need to do it. No takebacks here! Working through the book is a commitment between you and your partner.
So, it only works if you're down to try anything once. When you open up the book, always be ready to get out of your comfort zone and do something new.
By doing all the challenges in the book, you get to learn a lot more about your partner. You'll see how they solve problems and their approach to doing spontaneous tasks.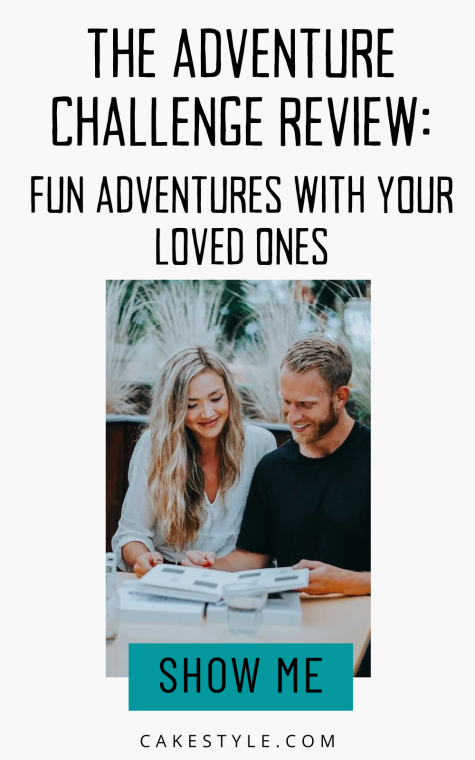 What's awesome is that the book also helps you document each challenge you complete. It then becomes a bit of a scrapbook that holds your memories. And trust us—you'll love looking back at the pages in your free time.
The book is perfect for any kind of couple. Whether you're a young couple in college or celebrating your 25th anniversary soon, you'll love the challenges in this book.
You can keep it for yourself and your significant other. But you can also give it as a gift to your parents or best friends. It's enjoyable for anyone who is in love and wants their relationship to flourish even more.
Pros and Cons
Pros:
Provides 50 fun activities per book
A new and creative way to spice up your dates!
Great for couples, but also family and friend groups
Helps you create unique memories and document them
Awesome as a gift for old and new couples
Creates intimacy and strengthens connection among couples
Offers a subscription box for extra challenges each month
Cons:
You need to spend money for some activities
There's no free shipping
The Adventure Challenge Customer Reviews
The company has an excellent score of 4.2 out of 5 stars on Trustpilot. It also has a bunch of video reviews on YouTube, where couples and families show how they use the books.
Small Stuff, Big Family is one channel that has talked about the challenge books. Laura, the mother, got it as a gift from her husband and loved it!
"You guys should try these challenges," she encouraged. "It is a really cool idea, a really good gift idea."
Another video is by TheLoversPassport, who used the Couple's Edition challenge book. They gushed about their experience having fun on cute dates using the book.
"We went thrift shopping," they told the audience. "We decided to go to see [the] sunset together and then we got a stranger to take a picture. It was super fun! This book is filled with many things and is perfect for couples."
The Adventure Challenge vs. Hunt A Killer
To be honest, we haven't found a company that makes anything like The Adventure Challenge books. There's simply no one out there like them. So today, we'll compare the brand with another source of entertainment—Hunt A Killer, a board game.
[affiliatable id='120355′]
The brands have a lot of similarities. They're meant to provide entertainment and fun for groups. One is a book of fun challenges, while the other is an immersive, interactive game. They both also offer monthly subscriptions to complement the initial products you purchase.
Both are priced starting at $29.99. However, there's a huge difference in what you get out of it. When playing board games like Hunt A Killer, you only have fun for a few minutes and forget the game.
But with The Adventure Challenge books, you leave with a stronger connection with your loved ones. It's not all fun and games—it builds intimate relationships, too.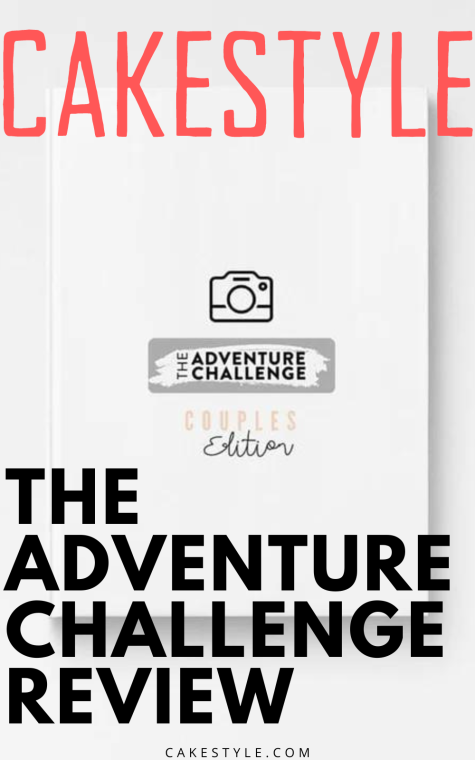 Is The Adventure Challenge worth it?
These books are totally worth the money. All the ideas are fantastic for getting out of your comfort zone and trying something new. The scratch-off feature for each challenge makes it even more exciting.
This is an awesome gift to get a friend who wants to be a little more adventurous on their dates. You can also get it for yourself and your significant other if you guys want to try being more spontaneous.
Join the Adventure Challenge fan community! Try out some of their books today and discover new bonding activities with those that matter most.
Who knows what you'll discover every time you scratch off a new page?