If you wear reading glasses, you know just how expensive they can get; especially when you consider some of the brand names out there. Some people even like to accessorize their glasses to their outfits, which can get very costly.
Readers is a brand that is unique, high-quality, and very affordable. You get brand name quality without breaking the bank. For one-hundred dollars, you can buy three to four pairs of brand new glasses.
How amazing is that?
Glasses for each outfit in multiple different colors – even if you're on a budget. But don't forget – you still get the quality.
Read on to figure out if Reader's is a breath of fresh air for those needing good glasses.
About Readers.com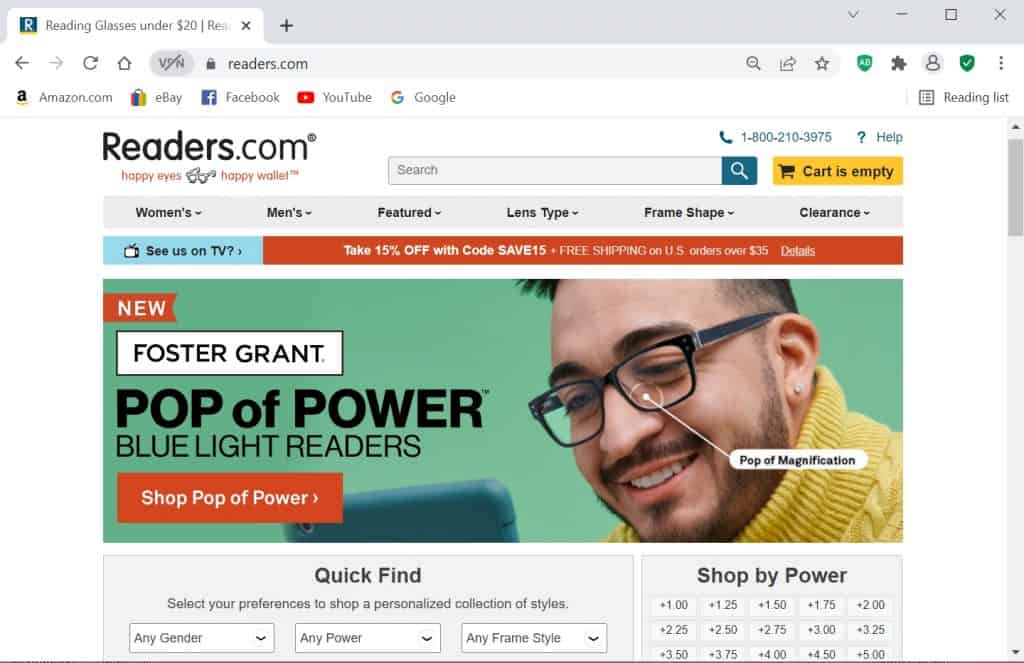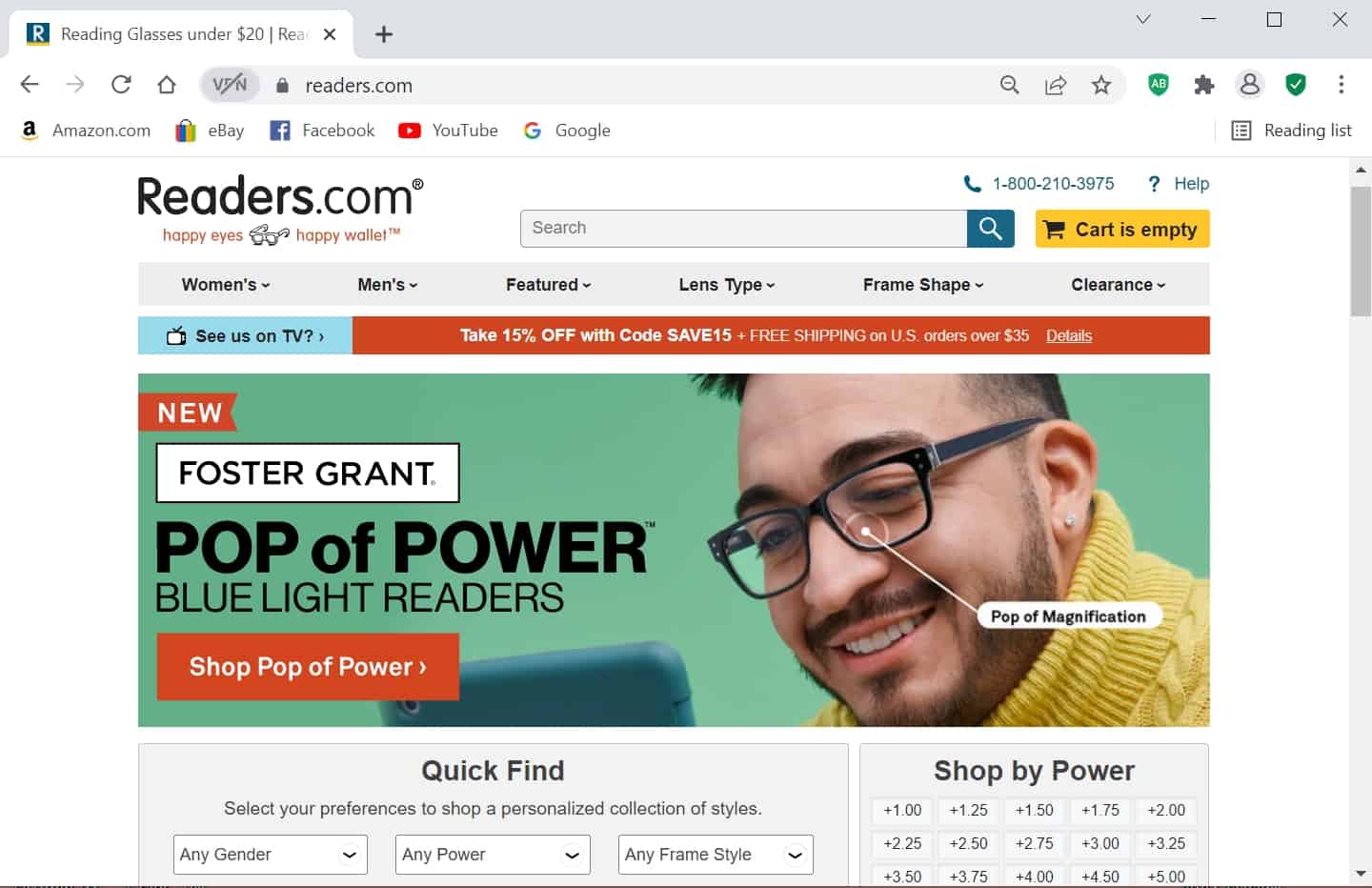 Readers has created an online shopping platform for those that need affordable eyewear with phenomenal customer service. This particular company thrives on genuine customer care – and we can tell.
Readers began in 2012 in Greenwood, Indiana.
Every month the Readers team chooses new stock to add to the collection to stay with customer requests and fashion trends, always keeping their client's demands close in mind in regards to its decisions.
It thrives on unique styles offering options that can be hard to locate at other stores, online or in-person.
And guess what? Readers.com has been featured in People, Today, Instyle, Wall Street Journal, and many more.

Readers.com partners with non-profit organizations that focus on underserved communities and need access to eye care. Readers.com is making a difference, and we love to see it.
Ordering From Readers.com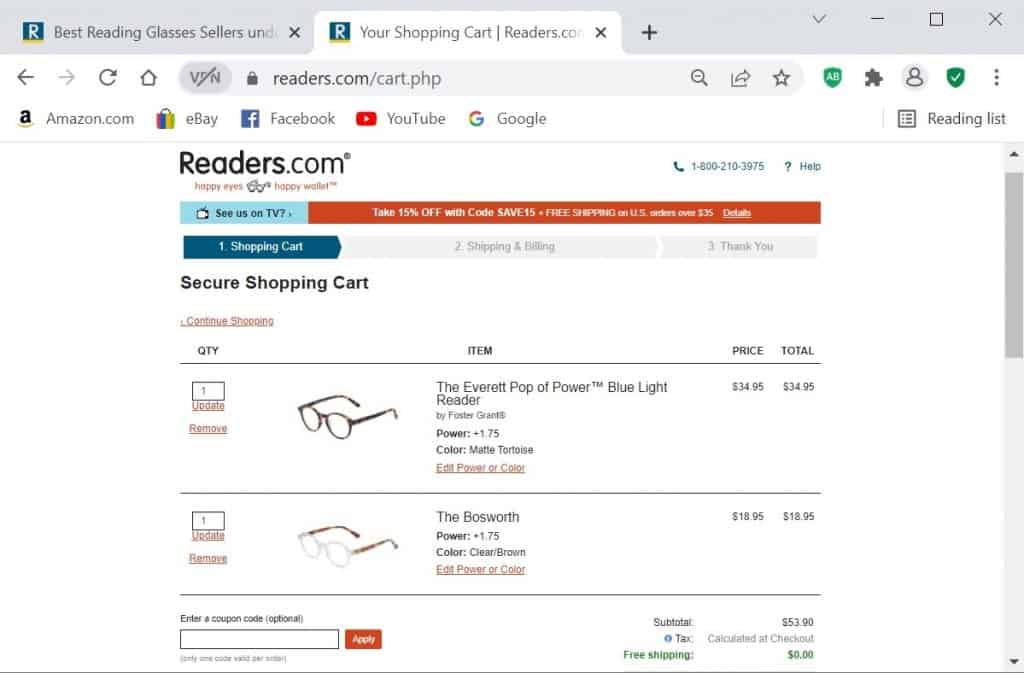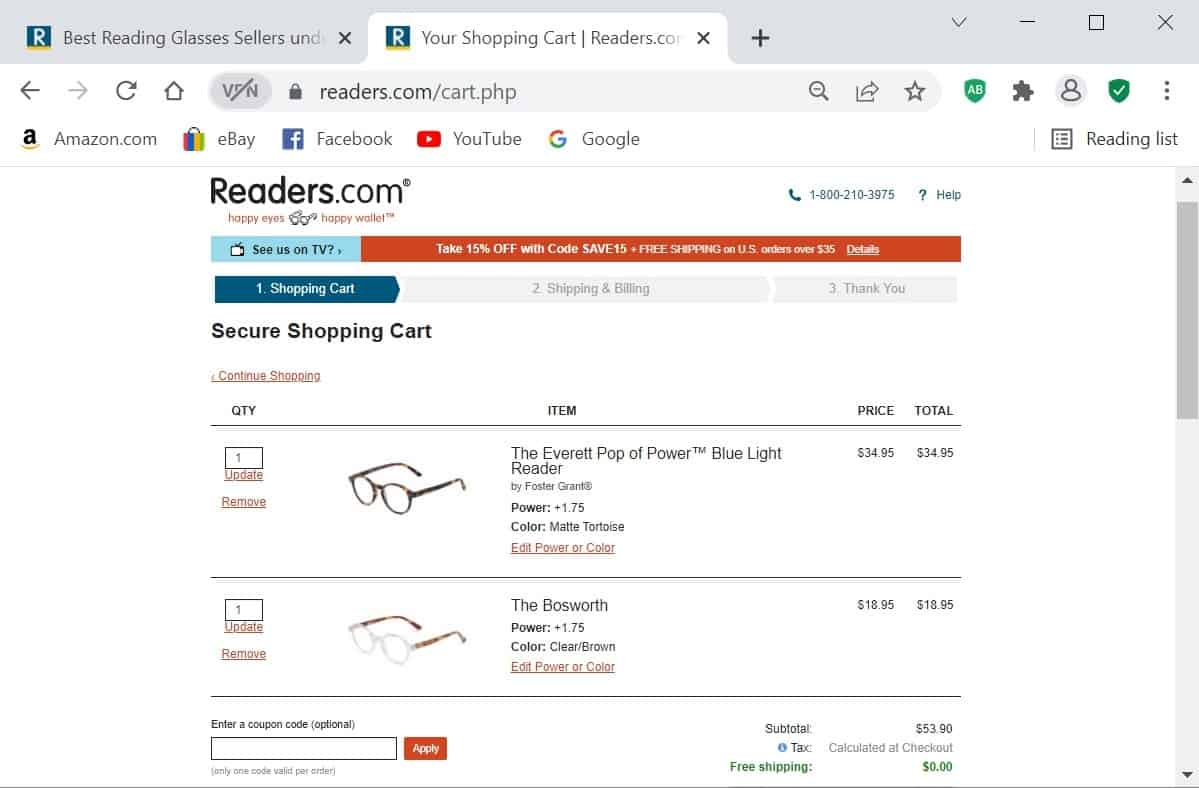 The website is easy to navigate and filter through until you find what you want.
Readers have you covered whether you need non-prescription, customized, or accessories. You can find glasses ranging from +1 to +6.
Are you a fan of color variety? Readers also have multiple colored frames to choose from, making shopping online even more fun. Each pair also comes with a case.
Lens types that are offered:
Bifocals
Fully magnified
Reading sunglasses
Blue light glasses
Multi-focals
High power readers
Frame styles offered:
Full frame
Half frame
Rimless
Semi-rimless
Fit over sunglasses
Folding pocket readers
Safety glasses
Offered to both men and women, you are sure to find a pair no matter what your face shape is.
This company also provides a "Happiness Guarantee" policy that consists of a limited 90-day warranty that starts from the purchase date.
Readers Pros and Cons
Readers Pros:
Affordable
Wide range with a variety
Free shipping on orders over $35 on all USA orders
Products arrive quickly with same-day shipping
Readers are committed to its customers and providing high-quality service
90-day warranty
Shopping online is convenient for those that can't shop as easy in stores
Readers Cons:
Careful handling as some frames are fragile
Readers.com Best Sellers
The Actor Bifocal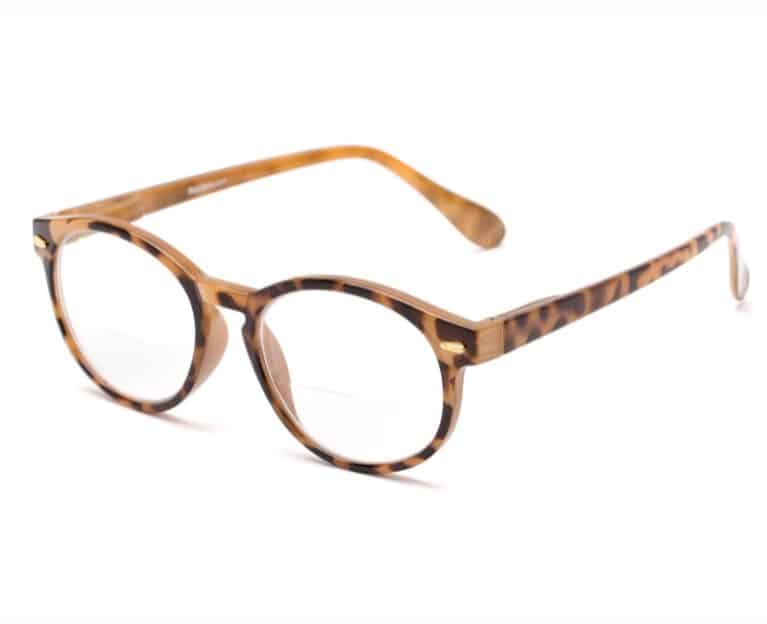 Cute, stylish, and sleek. If you want a pair of glasses to go with just about any outfit that also does a good job making you see better – this is a great choice.
The Actor glasses are a rounder frame for women that come with scratch-resistant lenses and an aspheric or flat top.
It's important to note that these glasses have a narrow fit and offer three colors!
Power is from 1.25 to 4.00.
What customers have commented on:
"I like everything about them, and the only thing I would like more is if the bifocal was a bit larger. They are fine for reading a book when I am looking down or at an angle, but I cannot use them when I'm on my large screen computer looking straight ahead."
A con that has been mentioned is that they do scratch easily.
The Studio Glasses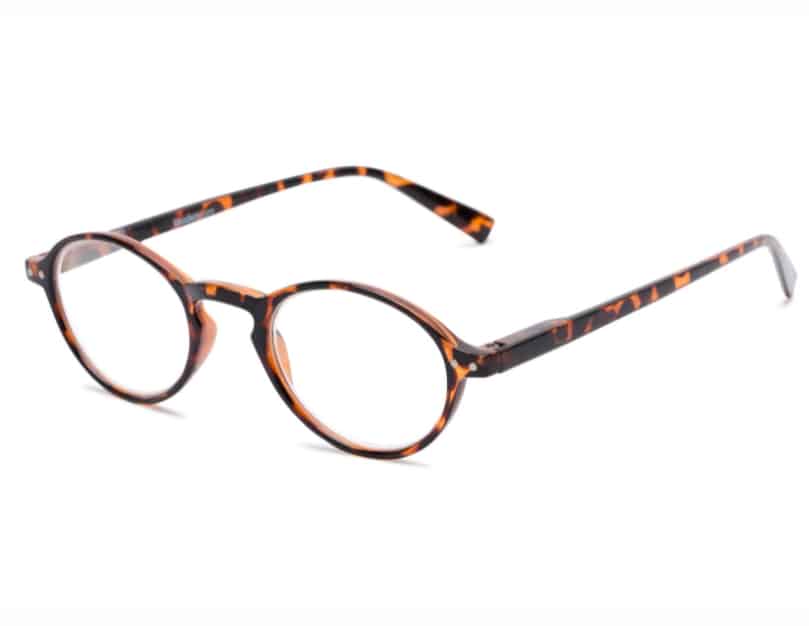 Gorgeous and ready for the office. These glasses are perfect for work or even at home, cozied up next to a book and a hot cup of coffee… Or whatever you fancy.
The Studio glasses are great for those who like to stand out! It is offered in a plastic frame, spring hinges, and magnifying lenses, and it also comes in six colors!
They have a narrow fit, so you don't have to worry about them sliding off your face!
Power from 1.00 to 6.00.
What customers have mentioned:
"I'm on my sixth pair of these glasses. I leave them all around the house for quick availability. They truly solve my reading problems and are economical to boot."
Although some people have found them slightly uncomfortable, make sure you order the right fit!
The Alistair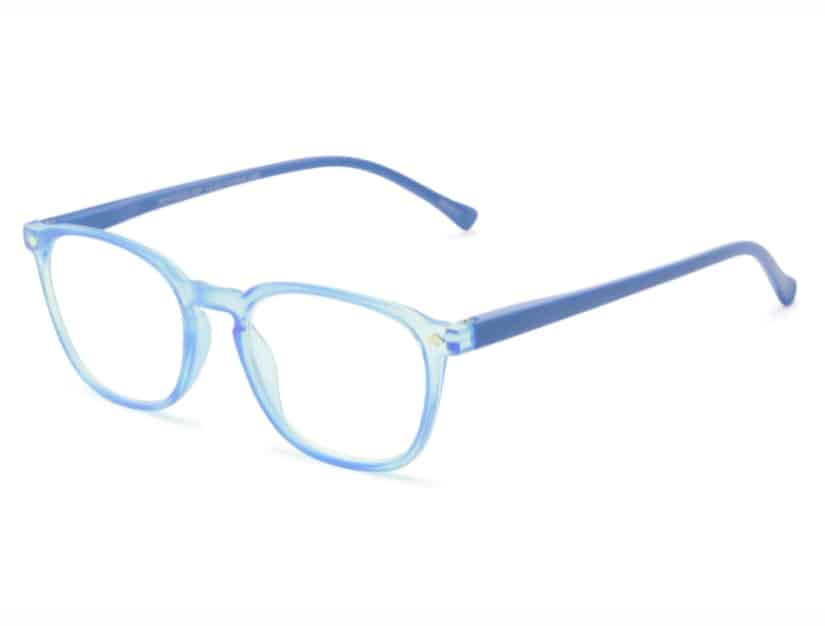 Simple, yet elegant. Great for everyday use for those that don't want to stick out.

Alistar glasses are retro styled, and square frame fits just about any face and is lightweight.
Other features to note are the fully magnified spring hinges, five different colors, and +1 to +4 power.
"I loved these glasses. They are super cute, comfortable, and lightweight."
Not bad for this simple yet sleek pair of glasses!
However some customers noticed that this pair is fragile. Not bad for this simple yet sleek pair of glasses!
You May Also Like: Angara Jewelry Review: Your New Go-To for Custom Fine Jewelry
The Williamsburg Bifocal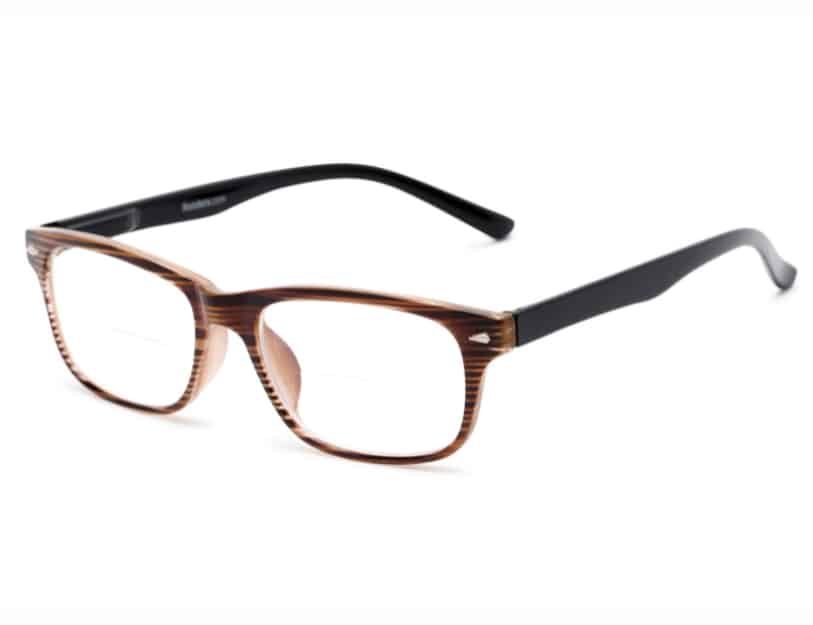 Okay… Now, these scream professional yet beautiful all at once. This is an excellent option for those who want to pair with every affordable outfit. Williamsburg are also come in five different, perfect for those who want more options! Remember, you can buy a few and still be under one hundred dollars!
The features included with these special glasses are the flat-top bifocal lens, spring hinges, multi-color plastic frames, and the ability to fit any face!
"I have spent a lot of money trying to find the "just right" pair of readers. Well, I can happily say that I've found it. Please don't ever stop making this brand and style. The Williamsburg bifocal is awesome. I've ordered the sunglasses also."
Some users find them flimsy
The Sophie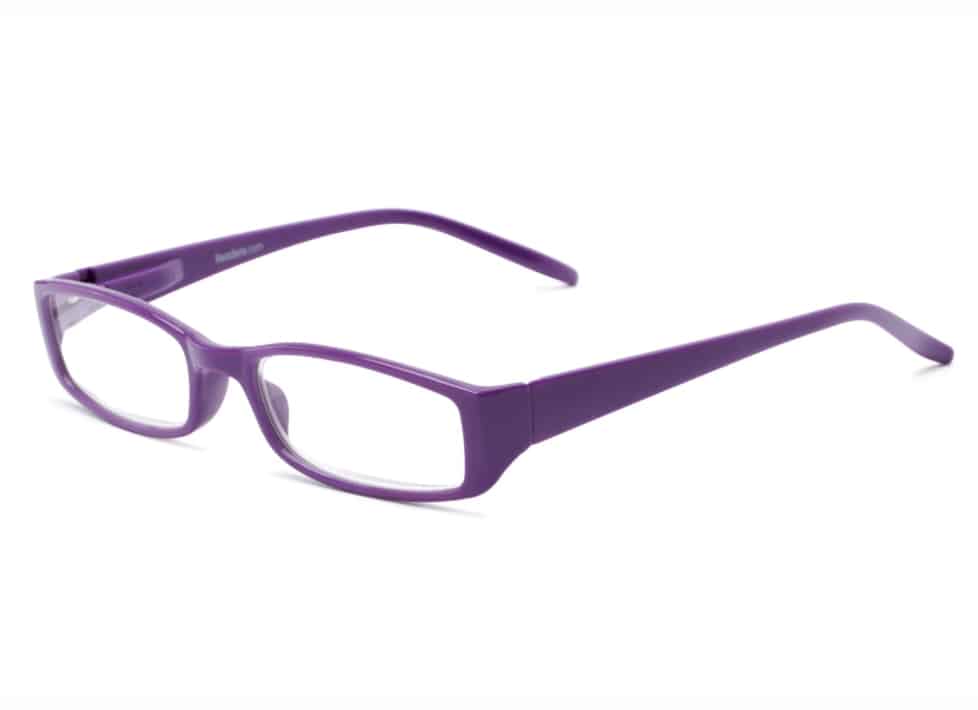 These are hot sellers for a reason. An absolute classic that achieves simplicity yet elegance, as well as helping you to see better.
Offered in various colors, you can choose multiple to match your office outfits!
Sophie Glasses come equipped with fully magnified lenses, aspheric lenses, power from +1 to +4, and spring hinges.
"I have a pair and getting ready to purchase another one. Love these glasses."
Not bad!
Can break easily believe some customers.
Readers VS Eye Buy Direct VS Firmoo
You can find glasses for both men and women: reading glasses, bifocals glasses, blue light glasses, multifocals and etc

You can find glasses and sunglasses for both men and women from Eye Buy Direct and from premium brands

Glasses for men and women: prescription and non-prescription glasses, sunglasses, blue light glasses,

Free shipping on all U.S. orders over $35

Free shipping only from $99

Standart shipping - $5.95

90 days of the purchase date (minus any original shipping charges)

30-Day Exchange & Return (exept shipping fees)

Wide range - thousand of frames

You can add anti-scratch coating on the lenses

Free scratch-resistant lens coating

 You should be careful, because some glasses are fragile 

Free shipping only from $99 

Delivery may take up to 14 days

There is no free delivery 

You need to pay for return
Readers.com Customer Reviews
We've shared a few customers' comments already on the products, but what other reviews are out there?
Depending on preferences, reader reviews are always going to differ. So here's what people think about their glasses!
On trustpilot.com, the score is poor, mainly stating that people find these glasses break easily. Therefore, we would advise you to use these glasses carefully.
However, on Facebook, the score is 4.1 out of 5, and Amazon customers are also more satisfied with a score of 4.2 out of 5.
Check out this YouTube review to see how all the frames look in real life.
Taz tries on eight different styled glasses paired with a different hairstyle and is quite impressed with the glasses she chose.
Is Readers.com Worth it?
Yes! Especially if you are shopping on a budget or want a few pairs for a lower cost. There are hundreds of different styles that offer a variety of features to suit your preference.
The Readers.com glasses also come with a 90-day warranty and free shipping of over $35.
Don't miss your chance! Have fun and find yourself a new pair of trendy glasses… Or maybe even a few.
Read This Next: