Curious to discover the best non-toxic concealers? We have your answer.
A good concealer is a staple in any makeup bag. There are so many options for cruelty-free and non-toxic concealers on the market today. When it comes to products that are placed close to your eyes, safety is the most important thing.
And unfortunately, most drugstore brand concealers contain nasty toxic chemicals. Cake Style is here to help you avoid those bad brands, and, show you the right brands to shop from instead.
Here are our beauty editors' top picks for the best clean, non-toxic concealers to give a perfect complexion.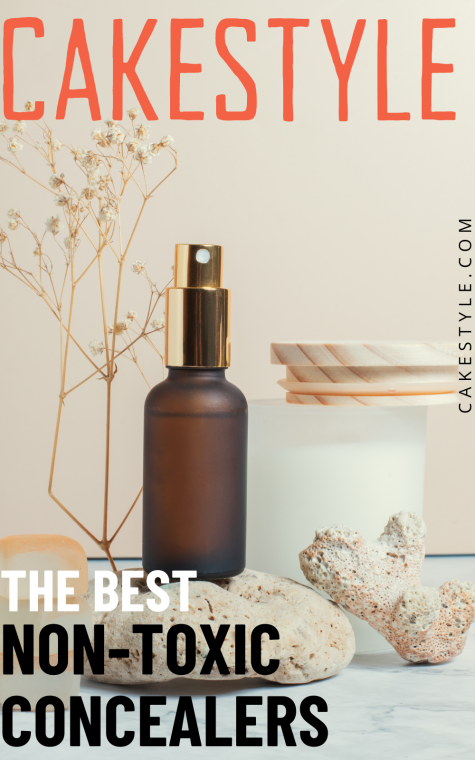 This full-coverage concealer from Hynt has won multiple awards, and for good reason! It works. The vegan formula is nourishing, and smooth, and a little goes a long way. Because it comes in a small pot, I would recommend applying this one with a brush to avoid introducing bacteria.
After application, use a vegan beauty blender to pat it in. Finish with a dusting of powder for all-day coverage!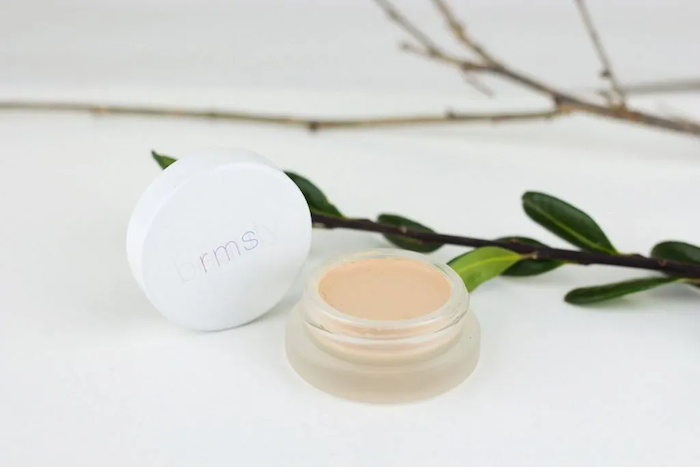 This is another clean concealer that has gained a lot of popularity over the years. RMS Beauty "Un" Cover-Up's formula is more lightweight and buildable than the Hynt Beauty Duet concealer. If you're looking for a pot concealer that is lightweight and smooth, this might be a good option for you. It gives good coverage and is perfect if your skin leans on the drier side.
W3LL People is an awesome brand that is clean, cruelty-free, and EWG-certified. Their Bio-Correct Concealer has been a staple in my makeup bag for years.
The shade selection is more limited, but you may get lucky and be a perfect match. The squeeze bottle is hygienic and clean for easy application.
I love that you can find their products at Whole Foods which makes them more accessible than some concealers that are available online only. You can also get W3LL People on Amazon!
Crafted with Vitamin E, Coconut Oil, and Jojoba Oil, this concealer is nourishing, creamy, and smooth. Hush + Dotti sources the finest quality organic ingredients for all of its products. I first discovered Hush + Dotti after falling in love with their mascara. Since then, their product line has expanded to offer a variety of products!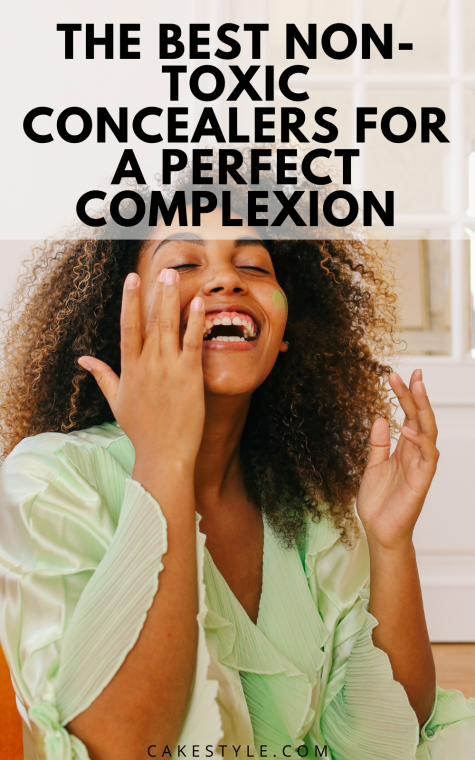 I love that this concealer comes in a wand format, so the application is very simple (especially on the go!). You may have seen ILIA products at Sephora as part of their Clean Beauty selections. This provides a medium, satin finish and comes in a decent amount of shades. Finish this concealer with a powder for a longer-lasting finish.
Sappho New Paradigm makes one of my favorite foundations (The Essential Foundation). Their clean formulas are 100% vegan, made in Canada, and cruelty-free. Their cream concealer is the perfect complement to their Essential Foundation.
This certified organic concealer is lightweight while being full coverage at the same time. Another great wand option that keeps application simple and clean. Kjaer is a luxury beauty brand that offers a great selection of shades for all skin tones. I love the luxurious feel of their products and high-quality packaging.
If you're a fan of solid foundations and concealers that come in classic twist-up packing, then Vapour is for you. Their foundation stick acts as a concealer because it's highly pigmented. Which is perfect for areas that need a little extra coverage. You can easily apply this concealer with your fingertips, too.
You May Also Like: Cruelty-Free Makeup For Mature Skin (Top Brands)
100% Pure Second Skin Concealer is colored with fruit and made with olive squalane for extra hydration and a silky finish. Because of the handy wand, these are great non-toxic concealers for people on the go, or those who are looking for something quick and simple. Their products are vegan, cruelty-free, and made in the USA.
Made with Meadowfoam Seed Oil, this non-toxic concealer is designed to go on creamy but last all day. This product is 100% natural and vegan. Au Naturale also has a line of Color Theory Creme Correctors if you are looking to target a specific issue (such as redness or dark circles). Pair with their cruelty-free concealer brush for effortless application!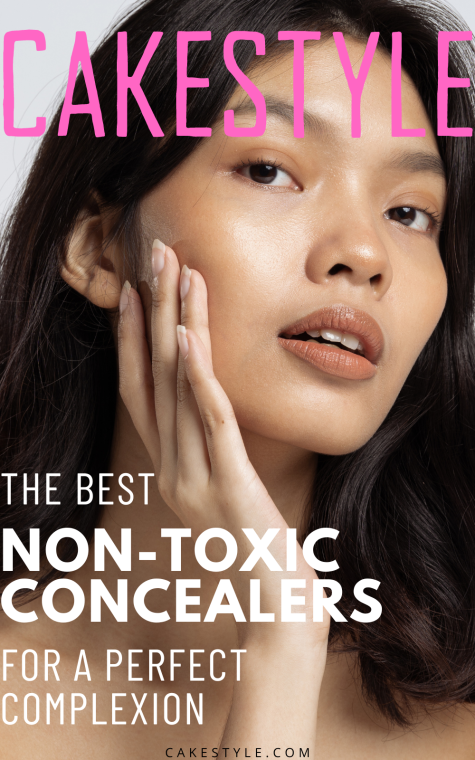 Lily Lolo really made a name for themselves in the green beauty world with their amazing mascara. Now they offer a loose, mineral concealer that is perfect for layering and building coverage. Their non-toxic concealers are made with pure minerals that are free from harsh chemicals, fragrance, or preservatives.
The Best Non-Toxic Concealers For A Perfect Complexion – Conclusion
Read this next: The Best Cruelty-Free Mascaras, According To Beauty Editors