Blenders vs Goodr: Good shades are not just a summer essential. I wear them all year round.
As an athlete, I need good sunglasses that are going to hold up to my active lifestyle. I'm always on the hunt for new sunglasses.
Recently I discovered two brands I had never heard of before: Blenders Eyewear and Goodr.
The only thing I love more than new sunglasses is a great deal. Which of these companies offers the most bang for your buck? Which has better quality at the best price? 
Best Selling Goodr Sunglasses
Best Selling Blenders Eyewear Sunglasses
Overall Differences Between Blenders Eyewear and Goodr Sunglasses
Both Blenders Eyewear and Goodr are companies that cater to young active people. Both have an established reputation in sports. Blenders Eyewear was founded by a professional surfer that sold his sunglasses out of his backpack.
Goodr Sunglasses are known to be running sunglasses. That is where the similarities end though.
I feel like these two companies are very different. Which do I prefer and which ones do I think are worth investing in? Let's shine a bit of light on these shades.  
How Do Blenders Eyewear Differ from Goodr
Blenders Eyewear is a seriously cool company that caters to serious athletes. You see them on volleyball players, surfers, and runners. Goodr seems to be less serious and more flashy. 
Both companies are going for the Southern California vibes. However, Goodr offers sunglasses at much cheaper prices. Is it worth investing in a pair of Blenders or is it better to shop cheap and cheerful?
Personally, I'm not into spending a lot of money on sunglasses so the price difference has to be justified.
I was a little skeptical about the price tag on Blenders Eyewear. At the same time, if the glasses are too cheap are they just going to fall apart after I wear them the first time?

Goodr has a much different marketing strategy than Blenders. Their designs are flashy.
Blenders Eyewear vs. Goodr the Pros and Cons
My first impression of Goodr's website was that it was a bit difficult to navigate. However, they are much cheaper than Blenders Eyewear.
I wanted to look at both companies objectively to get a better idea of which one was better for me. After all, all companies have both pros and cons. 
Goodr Pros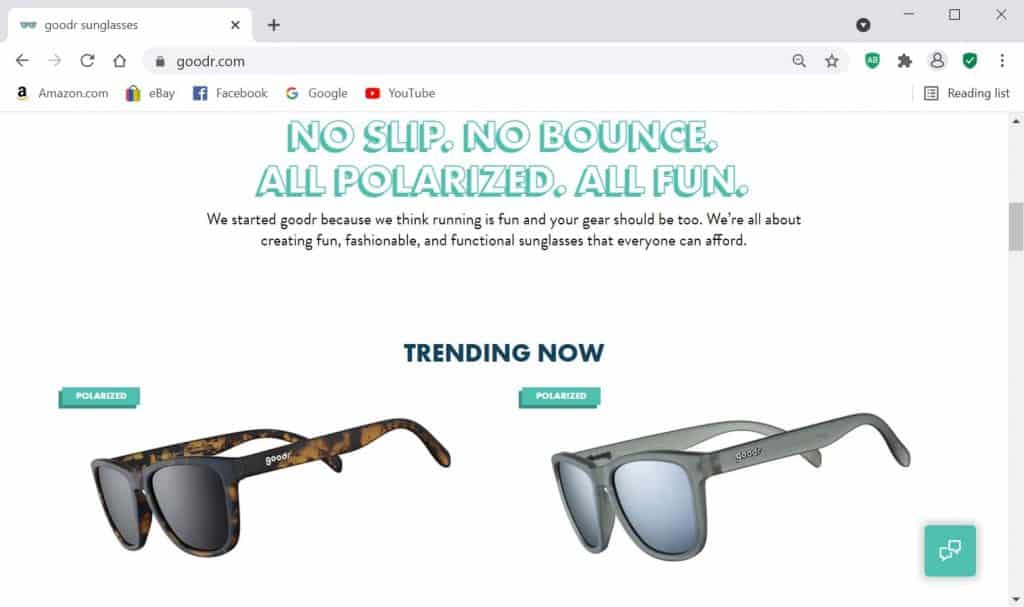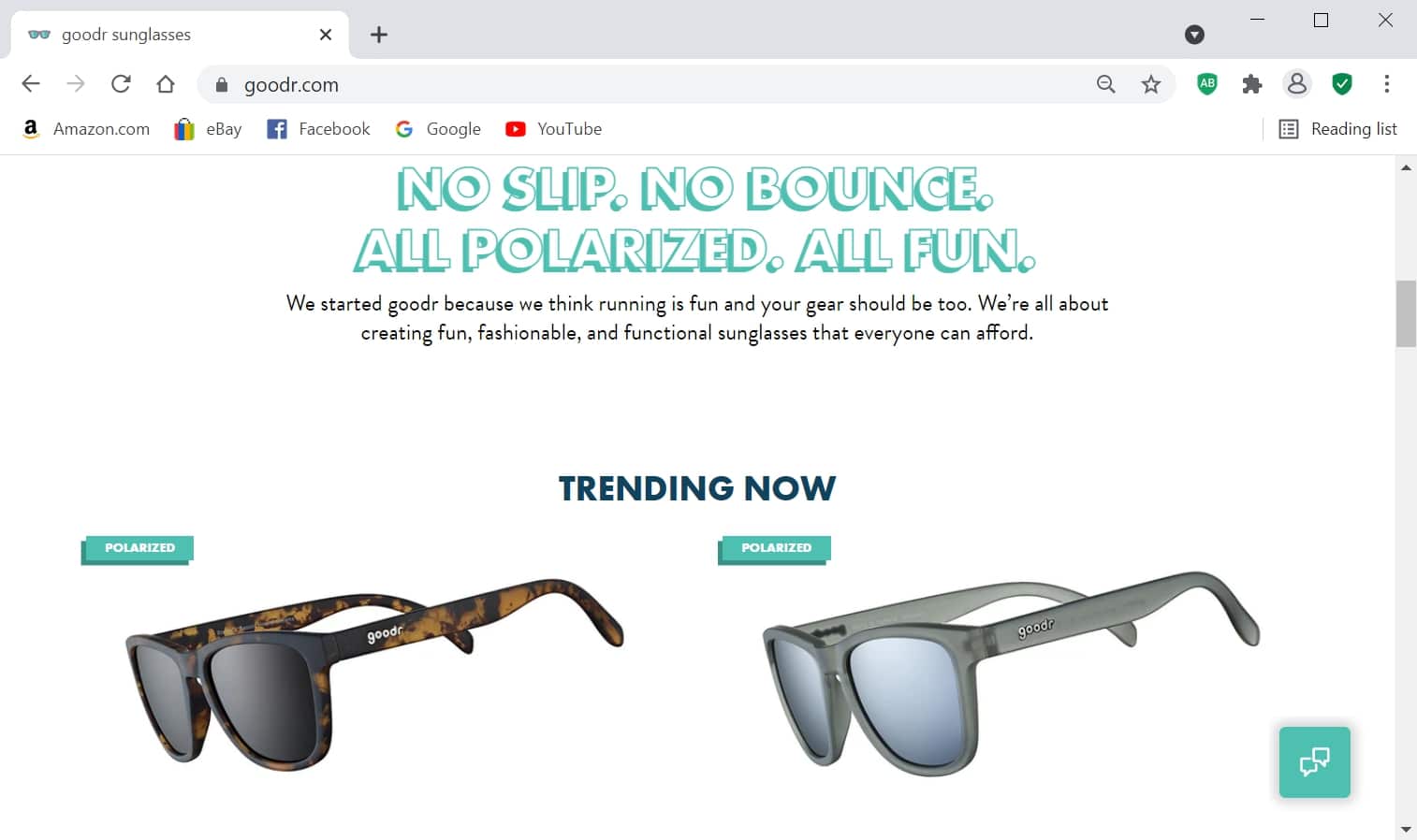 Price. These sunglasses are dirt cheap. You're not going to find sunglasses at a better price than these. They claim that their sunglasses feature polarized lenses so that would make them a really good deal
1 Year Warranty. If you're like me you're really skeptical of cheap sunglasses. One minute you're wearing your sunglasses and the next minute the screws are popping out and you're spending the day squinting in the sun. Luckily Goodr offers a 1 year warranty. 
Physical retailers. You can use Goodr's store locator on their website to find physical retailers that carry their products. This is a major plus if you're someone that needs to feel the product and try it on before buying. Because the price of Goodr is so cheap, I would like to try them on physically to make sure that they are good quality. 
Goodr Cons
Limited Designs. The biggest con for me is Goodr's designs. Sure, they do have some cool designs as well, however, you have to spend time on their website filtering out the over-the-top designs.
Blenders Eyewear Pros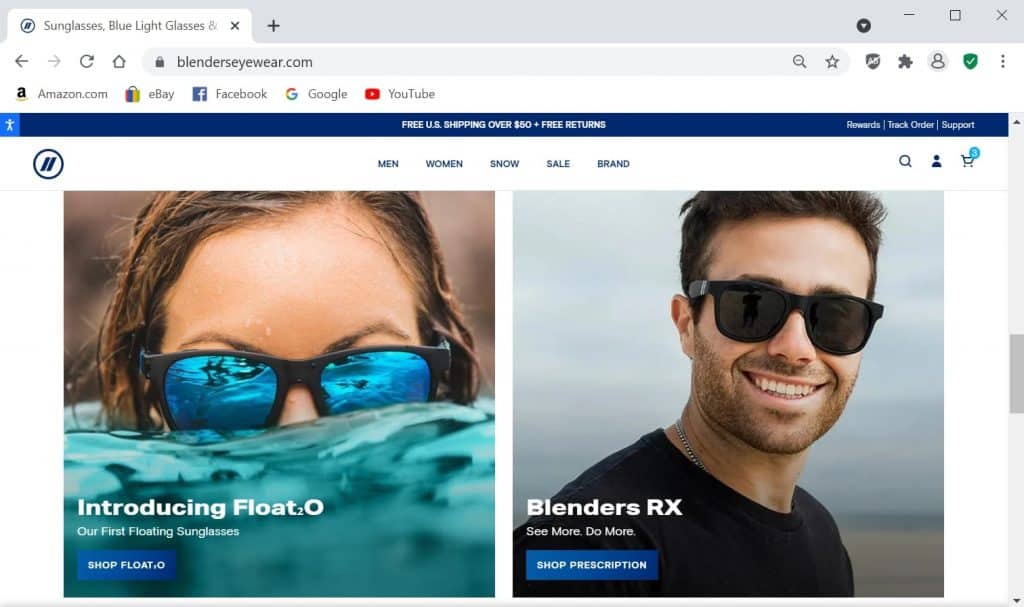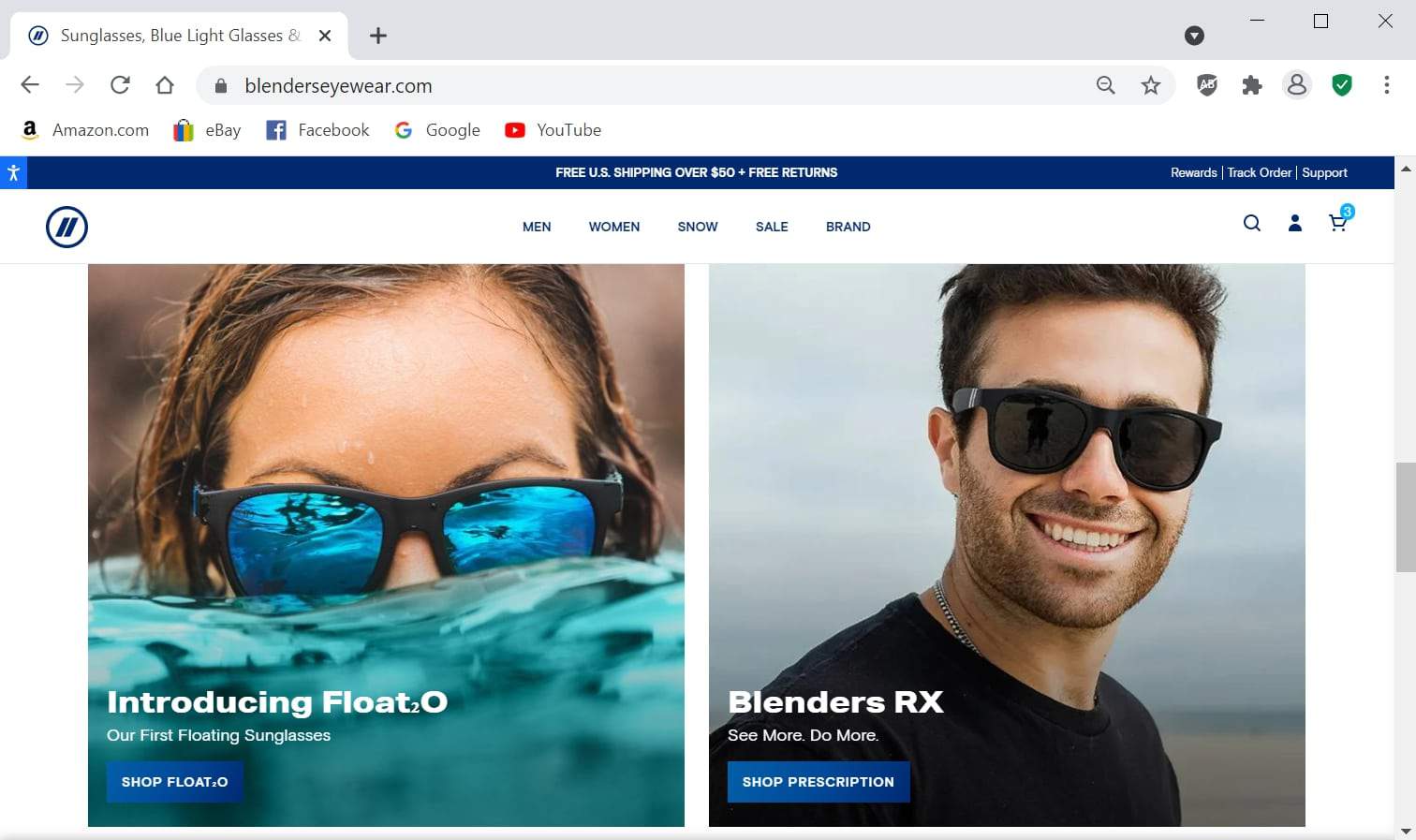 Cool designs. I really like Blenders cool designs. They have nice sleek designs in classic colors and they also have some flashier pieces with mirrored polarized lenses. Unlike Goodr their designs are never over the top. 
Affordable pricing. Although Blenders Eyewear is more expensive than Goodr, they are generally affordable. Compared to other sports sunglasses. They are not ridiculously priced. This brand might actually be the sweet spot between cheap manufacturing and expensive high quality design. 
Worn by Pro Athletes. I think Blender's is a more serious company that relies less on wild marketing. It looks like they have a team of brand ambassadors that would really rock their sunglasses during a volleyball tournament. I have a hard time imagining this to be true with Goodr. Pro athletes don't need to wear cheap designs. 
Blenders Eyewear Cons
Not many physical stores. Unfortunately, it's not possible to try on Blenders Eyewear in physical retailers like Goodr. Ordering from them online requires a leap of faith as you can never be 100 percent sure of the fit. Luckily they have online reviews. 
Which Brand is Better
I'm usually the first person to go with the cheaper option. I like to save money. However in this case I would recommend Blenders Eyewear. Not only are their designs cooler, but they also have a larger selection on their website.
Read This Next: