Blenders Eyewear is on a mission to produce the coolest and most affordable eyewear that inspires people to Live Life in Forward Motion.
Founded by professional surfer Chase Fisher after a night at a nightclub, this San Diego brand has cool written into its DNA. Chase isn't alone, Blender's has an entire entourage of professional athletes that wear the brand with pride. The designs are sporty, flashing, and fashion-forward.
The company has grown in big ways. Chase started selling his sunglasses out of his backpack. Not only do they have over 35 employees, but Blenders is also shipping internationally. It also has a flagship store in San Diego.
They have a wide range of eyewear including sunglasses, eyeglasses, snow glasses, and all the accessories you may need to "rock them with pride".
So, is it true that these sunglasses are as cool as they claim to be?
About Blenders Eyewear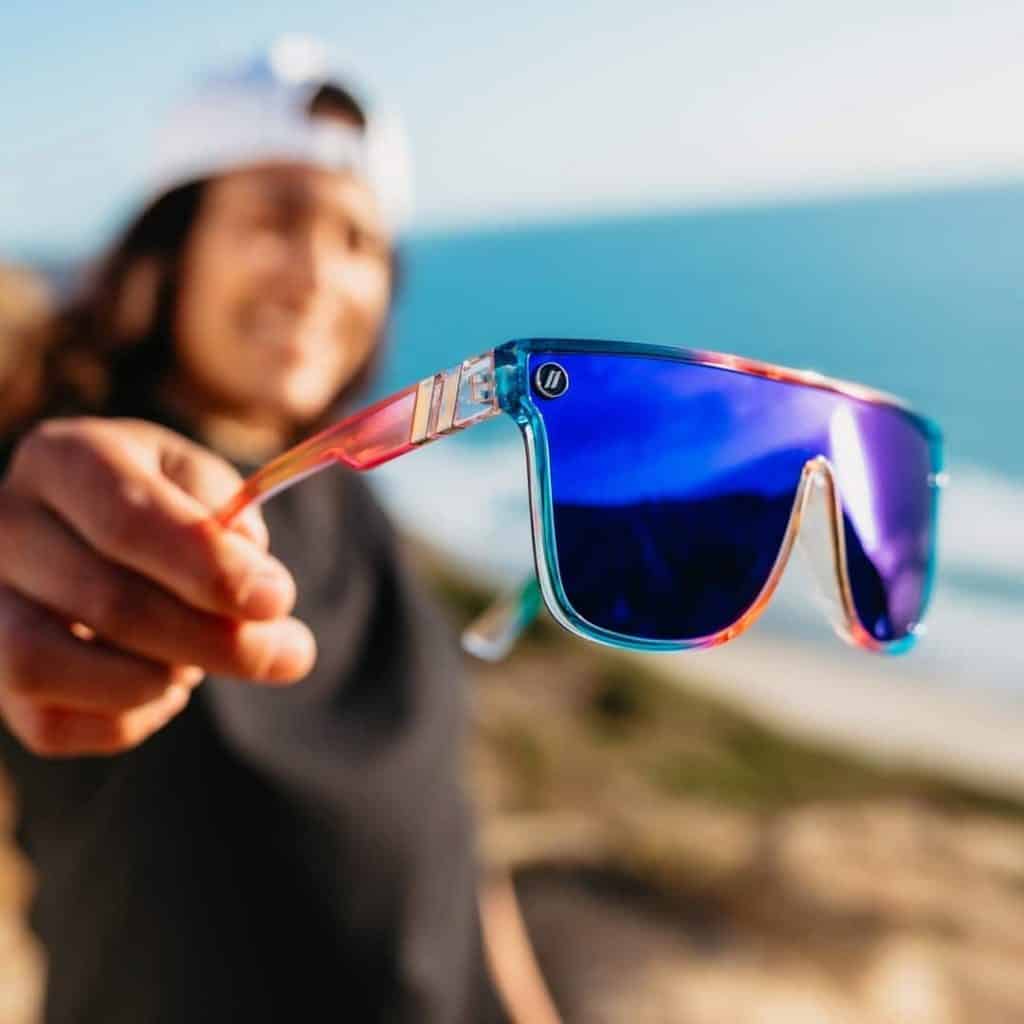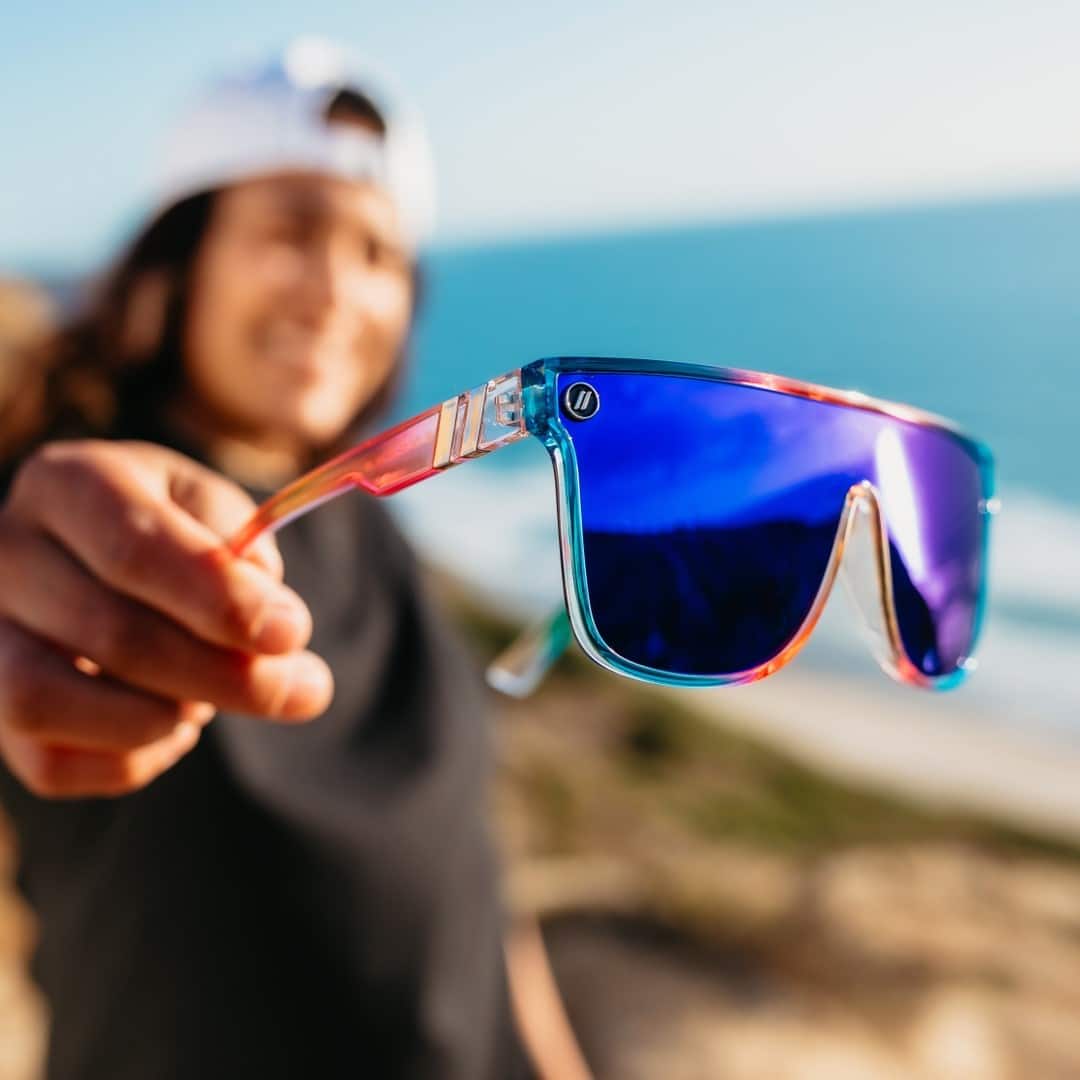 This eyewear company started as a grassroots effort. Through pure hustle and social media, this brand was born. Founded by a professional athlete, the brand quickly spread in the circle of athletes. It's now one of the world's fastest-growing sunglasses brands today.
The glasses are branded with their two stripe signature logo which represents their motto: Life in Forward Motion. This brand is not dull. They have daring designs and they seek to be a symbol of passion and progress. Like professional athletes, Blenders Eyewear seek to be a reminder of where you are now and where you aspire to be.
The glasses start at affordable pricing. From $35 and up. You can even get lucky on their sales page and find options as low as $19.
You can also find sleeves, cases, and cords in the accessory section. There are beanies and facemasks as well for people that like to snowboard.
Blenders Eyewear Pros and Cons
If cool eyewear with an adventurous edge is your thing, you're maybe wondering what the pros and cons of Blenders Eyewear are.
Blenders Eyewear Pros
Afterpay option
Every pair comes with a microfiber pouch
Worldwide shipping
Free returns for 45 days
Free shipping in the U.S. for orders over $50
Have a flagship store in California
Referral program: give $20, get $20
Gift cards available
The opportunity to get %20 off when you discover the website
Blenders Eyewear Cons
Most models fit medium to large face
Only have one physical flagship store
Ordering from Blenders Eyewear, what is it like?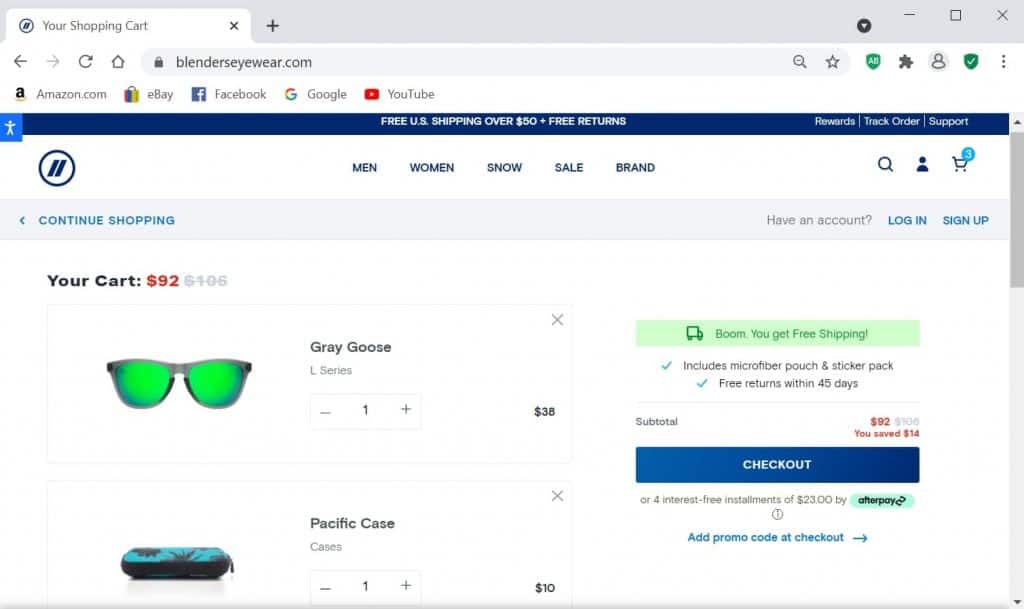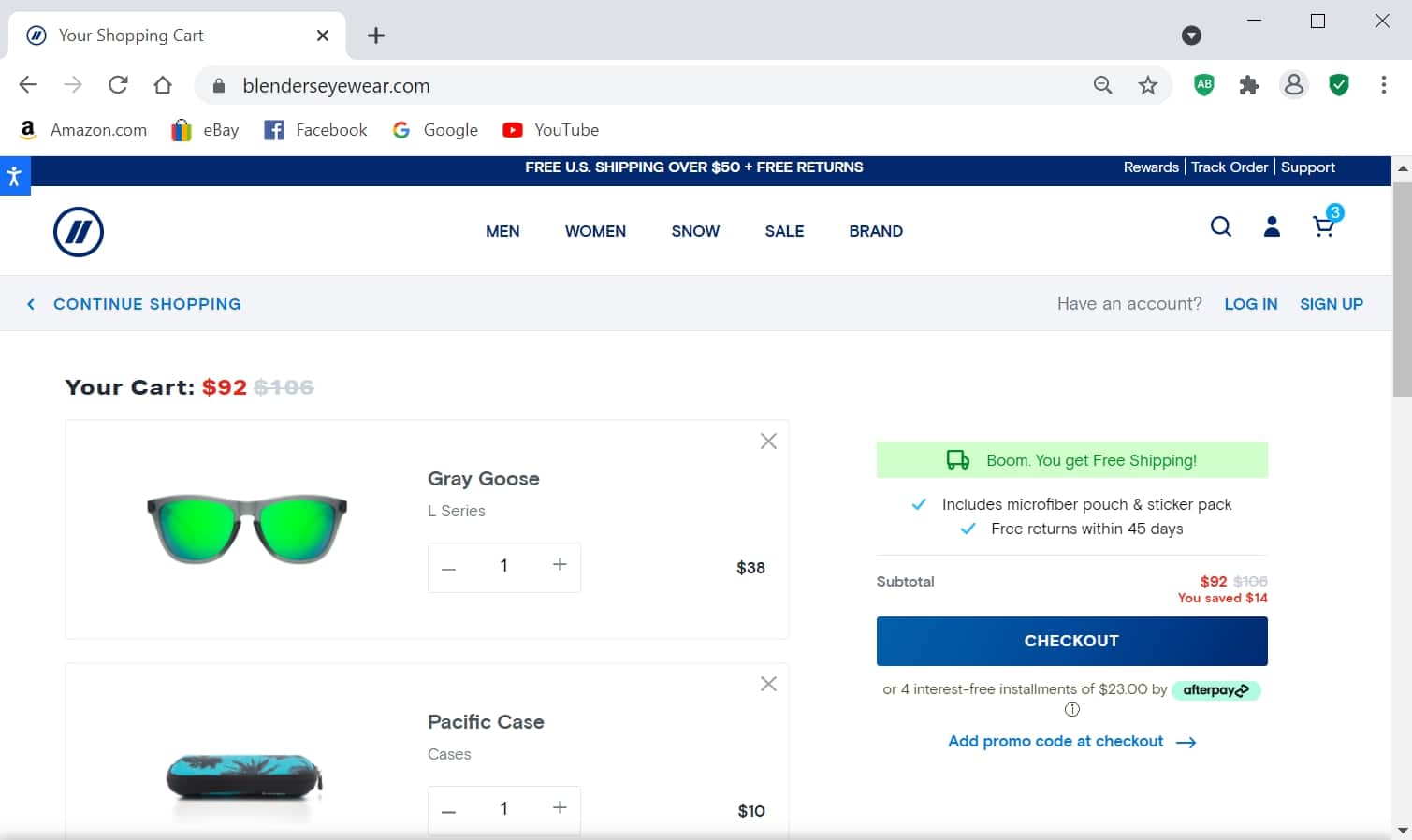 The website reflects an adventurous spirit and athletic appeal. You can navigate the products by color, type of material, frame shape, and price.
Blenders eyewear was created out of a desire to provide the coolest-looking designs at a mid-range price. Similar trend-forward designs are much more expensive at other brands.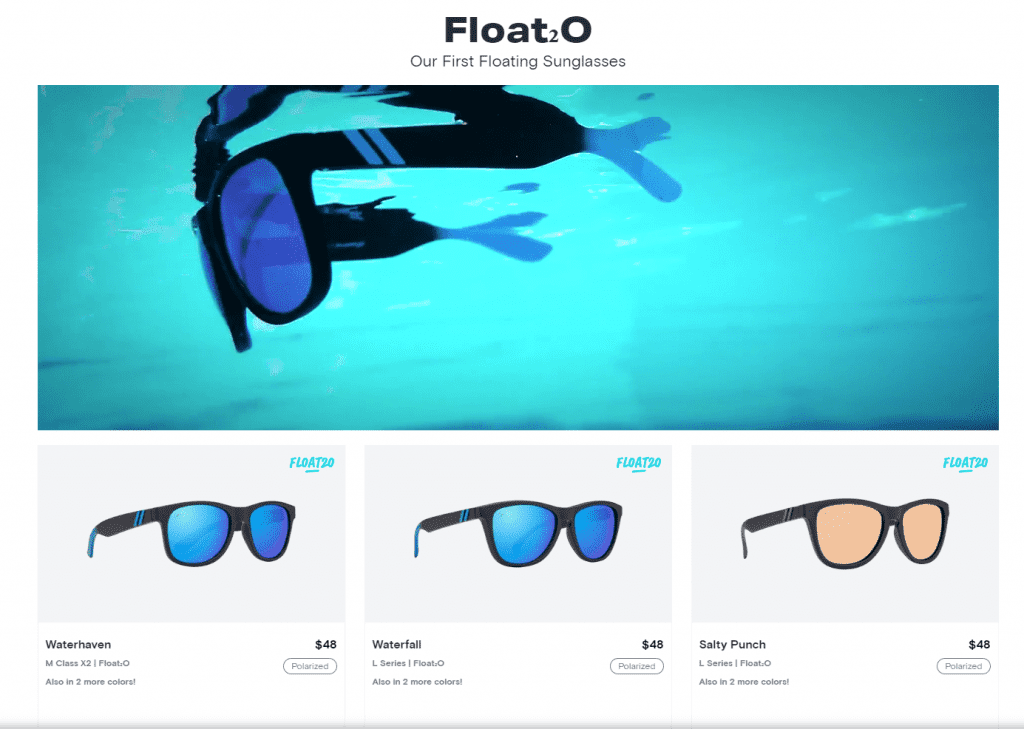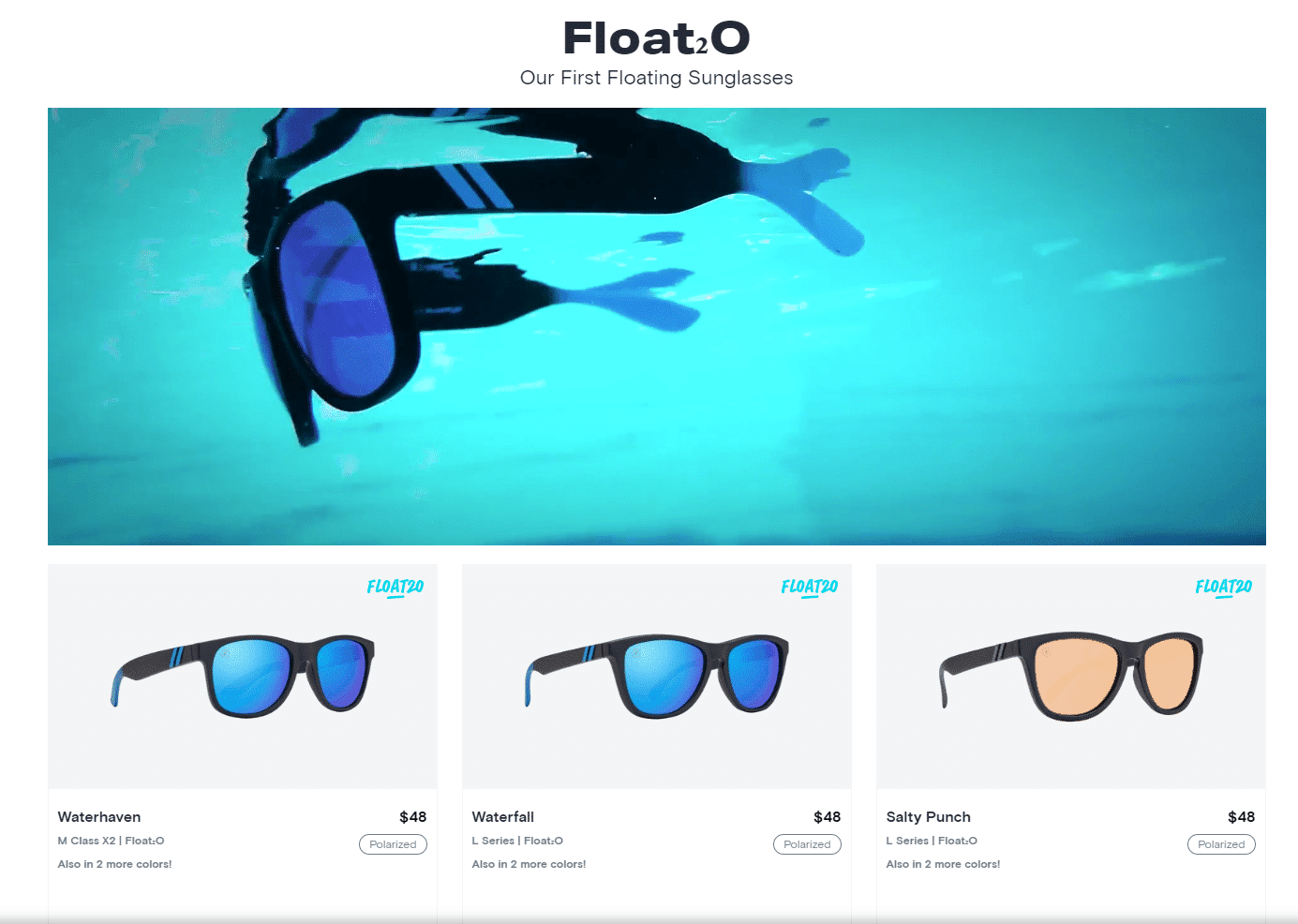 One great feature on the website is their floatable sunglasses. These are perfect if you practise water sports. It's no coincidence that Blenders Entourage features a lot of professional water sports athletes.
Another type of glasses that you can buy is blue light glasses. They are designed to help protect your eyes from the blue lights that digital screens emit. I love this product as I often work on a computer screen.
In the accessories section, you will find a lot of unique products. For example cords and cases that feel inspired by Southern California. I was surprised by the number of different designs that they offer.
Blenders Eyewear Bestsellers
Blenders have a huge selection of men's and women's designs. Here are some of the best sellers for men and women.
TOP-3 Blenders Eyewear Bestsellers for Men

These are sleek designs that can go with a lot of different looks and compliment many faces.
This model has a comfortable fit perfect for an active man. They have a shadowy frame and polarized smoke lenses and offer 100% UV protection.
You can find Black Tundra in a signature black look or 9 other colors. These fit like an expensive pair of Ray-Bans I had and are essentially the same quality.

These sunglasses are a sharp pair of black aviators. This look adds mystery and a touch of danger to any look. The Frame is a black matte stainless steel or high nickel silver. The lenses have 100% UV protection that makes me feel comfortable spending the entire day outside.
The lenses come in a signature polarized smoke color. If you don't like the signature black color you have a wide variety of colors to choose from that are certain to make a statement.

This is a model that Blenders brought back because of high demand. This time they are better than ever as they feature polarized lenses. Gray Goose glasses are high-tech and feature a striking neon green and grey color palette.
The frosted grey frame is made from polycarbonate, which means they are super lightweight but also durable. The frames are opaque: not completely transparent but not completely solid either. This is a perfect pair of glasses to wear for someone who is highly active.
The glasses offer 100% UV protection and also come in a wide variety of color combinations. You can have a lot of fun choosing the combination that works for you.
3 Worst Blenders Eyewear Designs for Men
Although there are many great designs, a few designs are less than stellar. These are my choices as the worst designs on Blenders' websites.

In my opinion, this is a clumsy model and the design looks chunky and unappealing. This model is supposed to be unisex but I can't imagine a girl wearing them. It gets lukewarm reviews on the website with an average rating of 3.6 out of 5. Several reviewers comment that the glasses are too big.

This model doesn't go well with the Ghosters aesthetic. They have to be the most boring sunglasses on their websites. Perhaps the most boring sunglasses in the world. To me, they look dull and uninteresting. However, they do get some good reviews so I guess it's a matter of preference.

If the Ghoster model is too boring, this design is the complete opposite. I can't imagine in what situation I would wear sunglasses like these. If you want to attract attention for all the wrong reasons then this might be the model for you. It's no surprise to me that these are not a best seller.
TOP-3 Blenders Eyewear Bestsellers for Women

Blenders Eyewear Pacific Grace
These cool and stylish shades carry all the signature touches of Blenders Eyewear. The lenses are rose gold and remind me of a Californian sunset.
The frames are transparent but infused with an icy blue gloss finish which contrasts perfectly with the pink. They feature a spring-loaded hinge and offer 100% UV protection.
Blenders Eyewear Crystal Orb

Blenders Eyewear Crystal Orb
This is another fashion-forward design. They feature dazzling blue-purple mirror polarized lenses. This pair looks like they are floating thanks to the crystal clear frames. At the core of the transparent frames is a slice of metal that reminds me of a thunderbolt.
They feature the signature stripes of Blenders Eyewear. Crystal Orb comes in 6 different color combinations.
Blenders Eyewear Rose Theater

Blenders Eyewear Rose Theater
These sunglasses are cool, flirty, and a bit flashy. Perfect for a day of volleyball on the beach. The model features rose gold mirror lenses that reflect the surrounding landscape. The frames are soft matte black.
The lenses are polarized and offer 100% UV protection. They come in a wide variety of colors, with 18 different color combinations in total. They are well-loved for their comfortable fit.
3 Worst Blenders Eyewear Designs for Women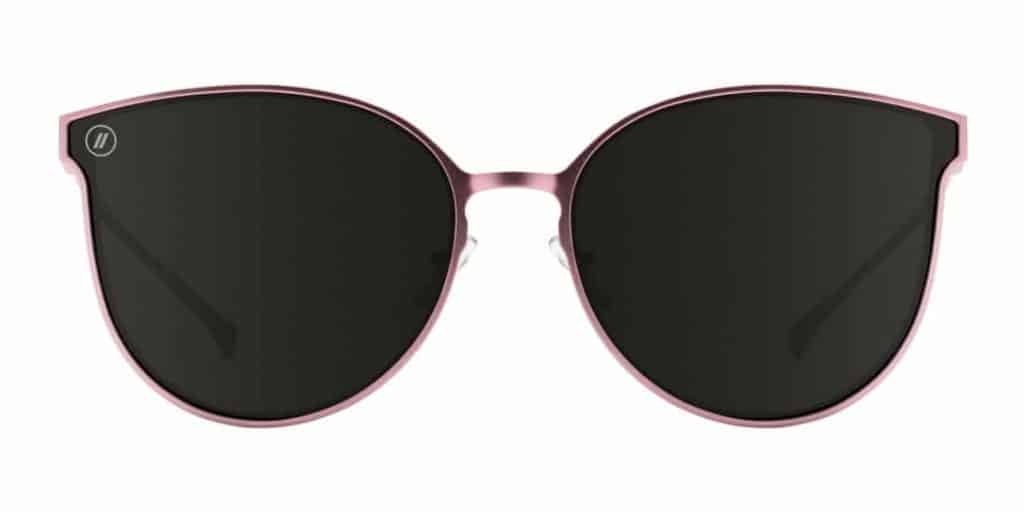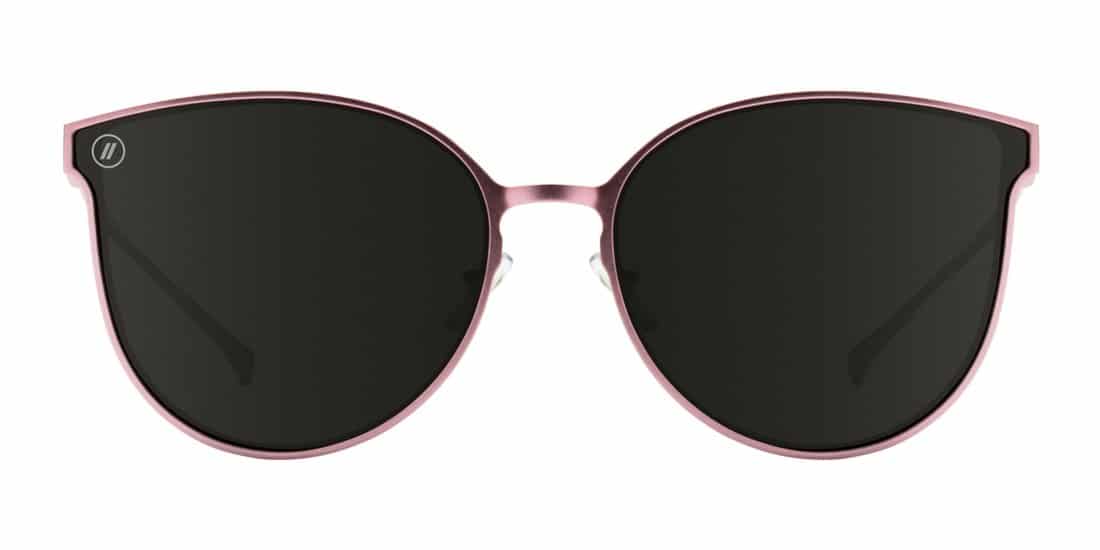 Blenders Eyewear Blushing Bella
This cat-eye model of sunglasses isn't so bad but the metallic pink shades remind me of something that you would buy a child. There are 5 total colors so you can choose a different color frame. Some of the reviews mention that they feel "cheap". Honestly, they don't look like glasses you would buy for $48.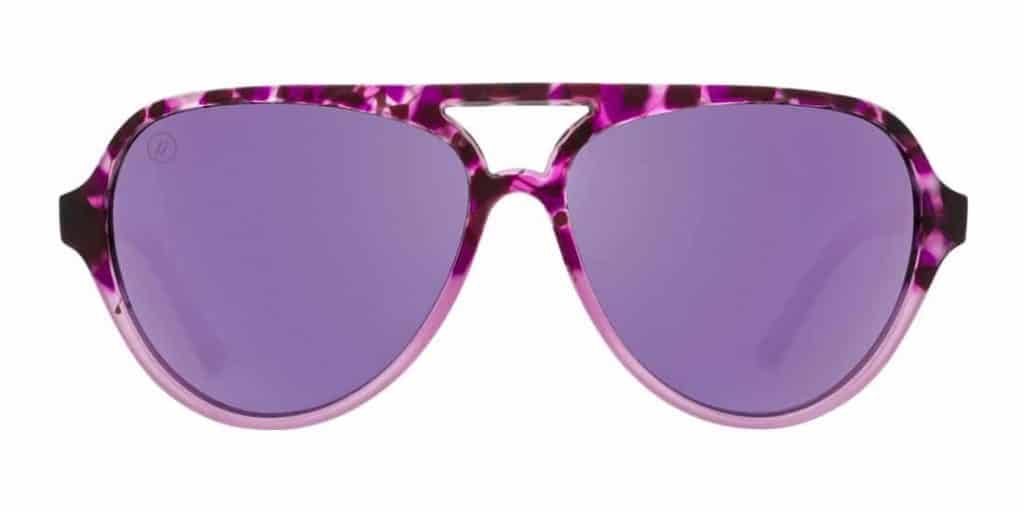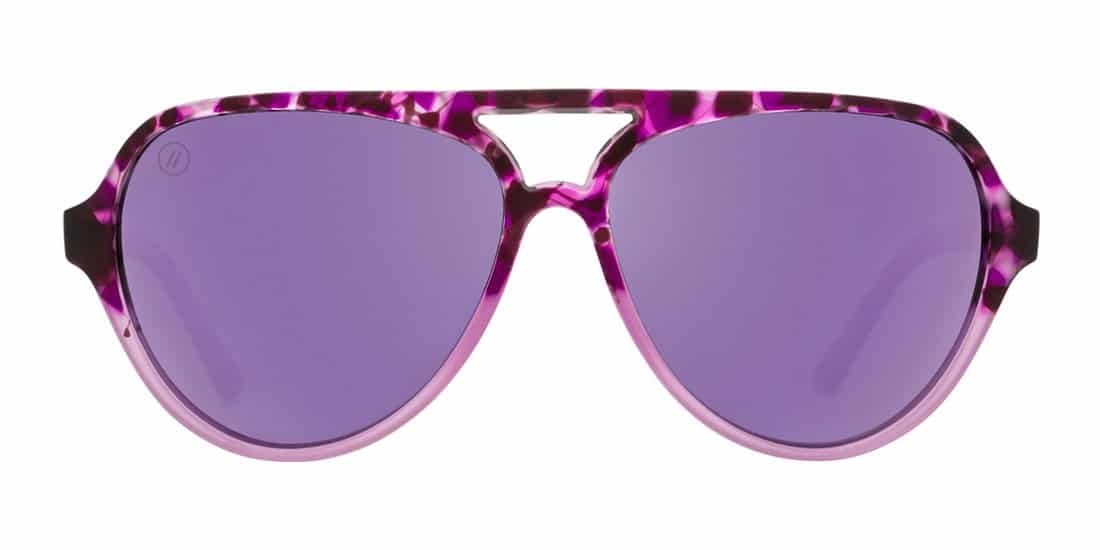 This is another model of sunglasses that looks as if you stole them out of your little girl's wardrobe. I feel this shape is a little out of date. The problem with trendy looks: they come and go quite quickly. There were also some sizing issues in the reviews so be careful to read before.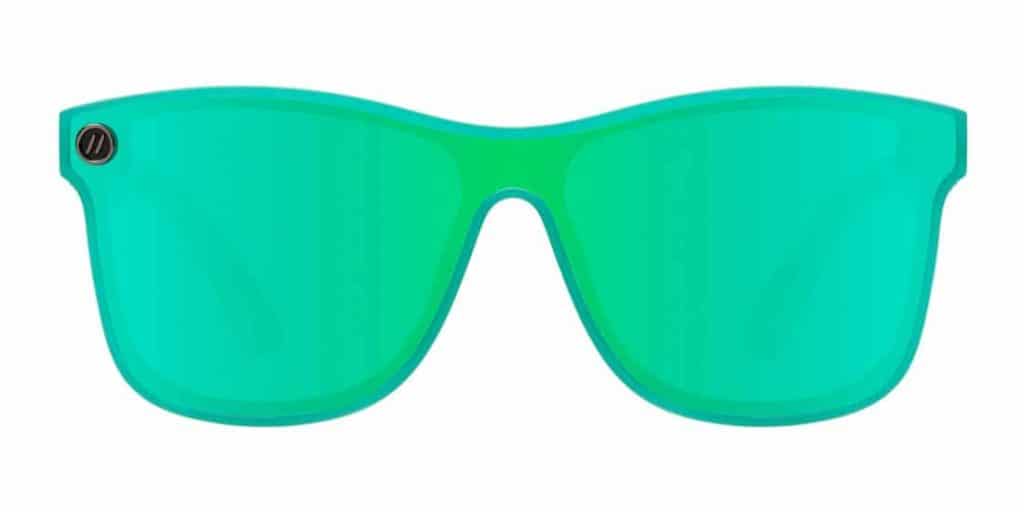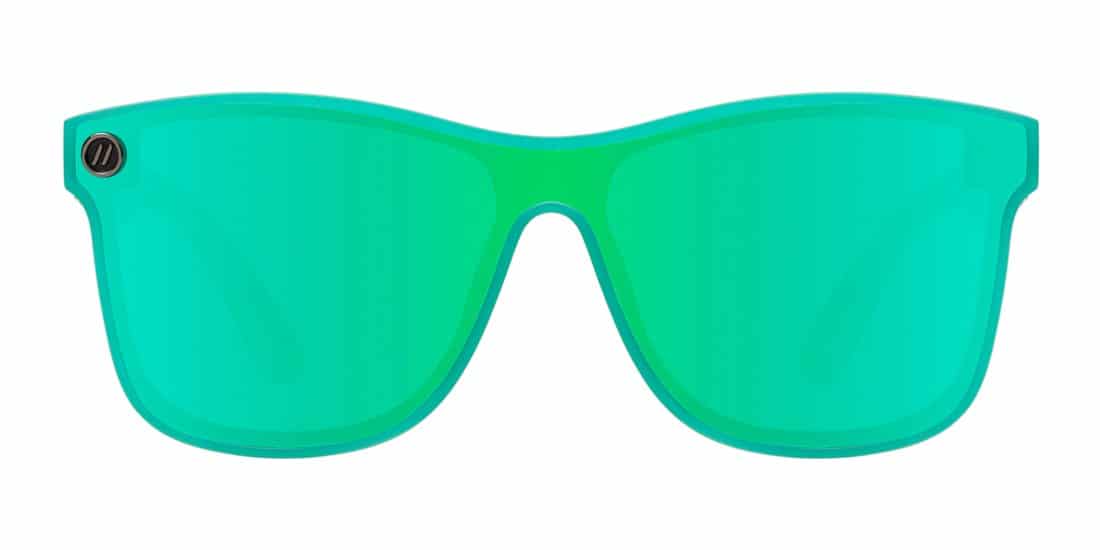 Although there are plenty of positive reviews, I would recommend staying away. These are just a solid no in my opinion. The only place I can imagine this looking good is on a surfboard. They have other models on the website that are much more elegant and refined. Stay away from this look.
Blenders Eyewear vs. Shady Rays vs. Oakley
Sunglasses, eyeglasses, readers, snow glasses, polarized glasses, blue light and even floating glasses for men and for women

Shade, blue light, readers, non-polarized glasses for men, women and kids

Sunglasses, eyeglasses, goggles, shields, prescription glasses

Accessories for glasses and snowboard

Accessories and UV protection shirts

Woldwide shipping and free returns

Free U.S. Shipping Over $50

Offline store in California

Meals donation - with every pair glasses thee company offer 10 meals

Items could be range by kind of activity

Click and collect in the nearest shop in 2 hours

Most of the models go to medium to large face size


Have just one offline shop

Some people complaint about large sizes and bad customer servise

Blenders Eyewear is not the only company offering sunglasses with a sporty adventurous touch. How do they compare to similar companies such as Shady Rays and Oakley?
All three companies offer a wide variety of products including sunglasses, blue light glasses, readers, and prescription glasses.
Blenders Eyewear and Shady Rays are similarly priced. Oakley, a much more renowned brand, is higher priced.
Oakley has perhaps the largest selection available with many apparel options. On their website, you can find a wide variety of clothes including hoodies, pants, shorts, and boardshorts.
Both Shady Rays and Oakley offer free shipping. Blender eyewear offers free shipping over $50.
All three companies offer free returns. Shady Rays and Oakley offer returns for 30 days. Blenders Eyewear offers returns for 45 days.
Blenders Eyewear on Social Media
Blenders Eyewear is all over social media. On Facebook they have almost a million followers. On Instagram they have over half a million followers.
Their social media is filled with brightly colored, adventurous photos surrounded by amazing landscapes. They are clearly a company that favors sports and movement.
On instagram you can search under the hashtag #blenderseyewear to see thousands of photos of people wearing their eyewear. It's a great way to see how other people are wearing and styling their designs.
Blenders Eyewear Reviews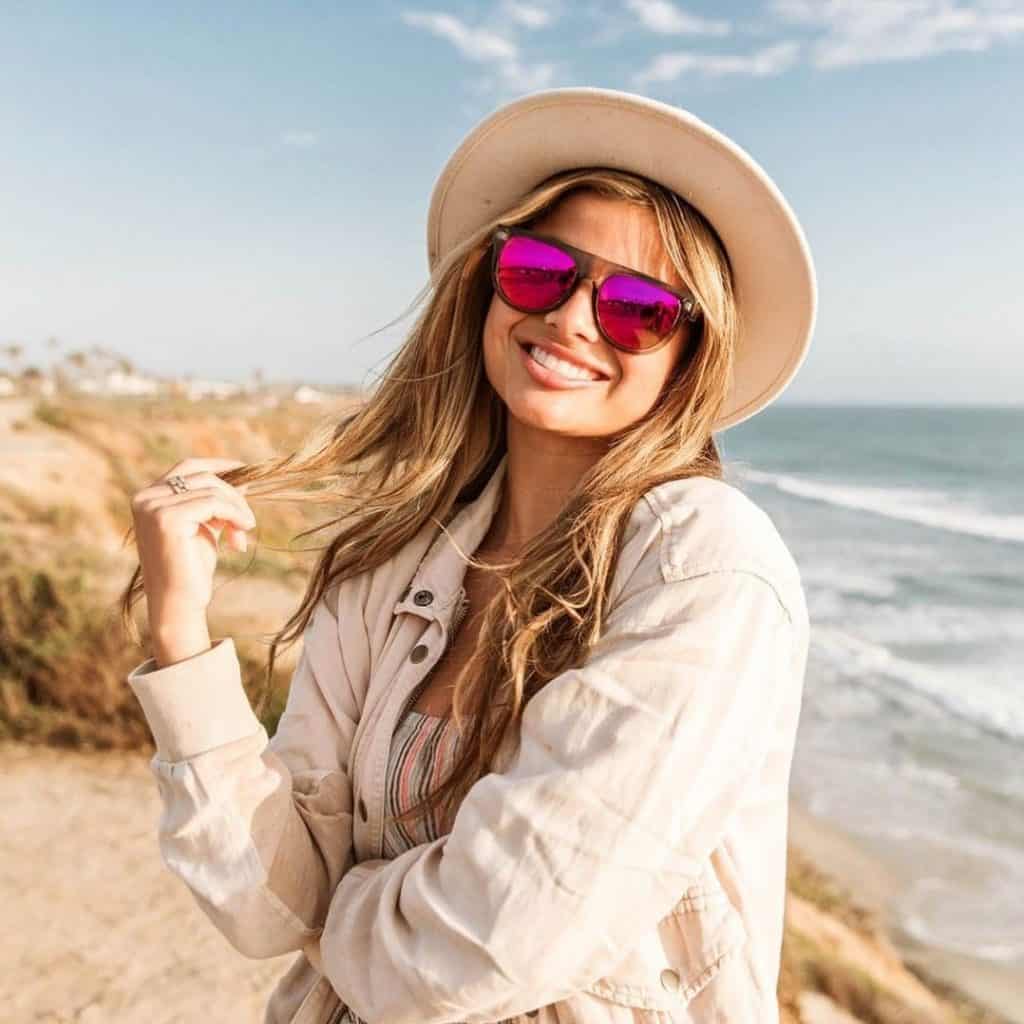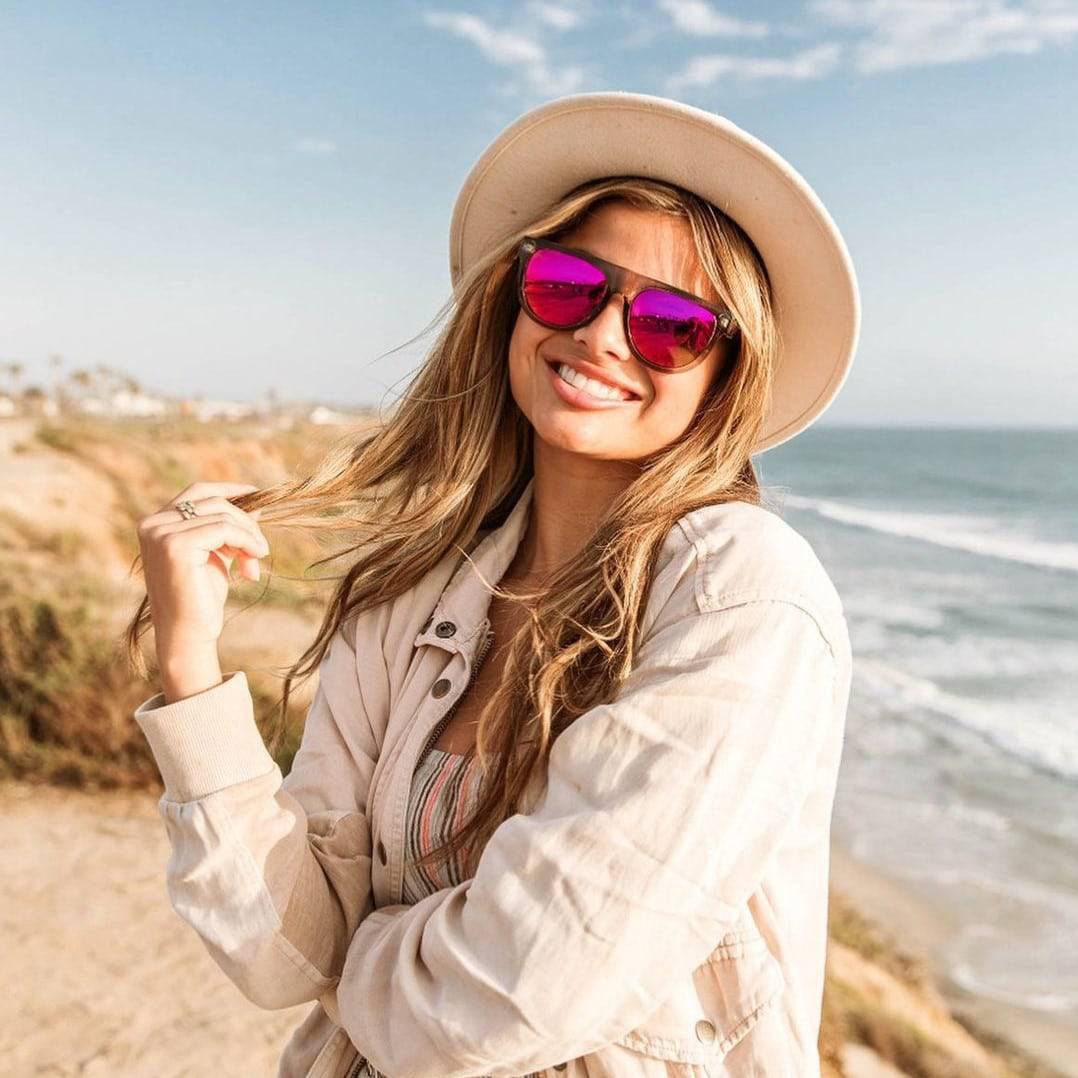 Their website features plenty of certified reviews so you can know what to expect before buying. For example, the Black Tundra design has over 3,000 reviews with an overall rating of 4.8.
You can filter the reviews to read all the positive reviews or negative reviews. Amongst the relatively few negative reviews that I read, the majority seemed to be delivery issues.
Robert R. Had this to say about his experience ordering with Blenders Eyewear:
"Great experience I was hesitant to buy glasses online but let me tell you the experience and the fit of the sunglasses were perfect. You know how when you buy sunglasses you always have to try them on and that's what I fear the most and they fit perfectly awesome."
Blenders Eyewear Returns
Many people like to buy their eyewear in person because it takes time to try on the different models.
Luckily Blenders Eyewear offers a 45 day free return. All returns are free.
The return process is pretty straightforward. You select the item you want to return and get a return confirmation. After receiving a pre-paid shipping label you send it off when you can.
Apparel items must be returned with the tags still on. So consider trying things on before you rip tags off.
Anything considered a snow accessory, like a beanie, gaiter, or balaclava, has a one-year warranty.
Blenders Eyewear Customer Service
Blenders Eyewear strives to give the best customer support. If you should need to call them you can reach them by phone, email or in their San Diego store.
(858) 999-8023
4683 Casa Street
San Diego, CA 92109
Is Blenders Eyewear worth it?
After looking into Blenders Eyewear I think it's definitely worth it. The cost of their eyewear is very affordable and their designs are great. I am an active sportsman and I need a pair of sunglasses to protect my eyes when I'm outside. Their designs are exactly what I need.
When you compare their prices to a more established brand like Oakley you realize what a good deal they are. They may not have many stores or a huge advertising budget, but the designs are just cool if you ask me.
In any case, you have 45 days to return your product if you don't like it, so what do you have to lose? 
Read This Next: