Blenders vs Oakley sunglasses review. Blenders Eyewear and Oakley are two sunglass brands that you are likely to find on the faces of professional athletes.
I have to be honest, I have always been drawn to well-known name brands. I don't buy many things, so when I do I like to buy a brand with a solid reputation.
Lately, I have been noticing quite a few of my friends wearing Blenders Eyewear. They all rave about the cool designs but I'm wary of jumping on the latest trend.
In the end, I've decided to dig deeper to figure out if Blenders Eyewear or Oakley has the better sunglasses.
Popular Oakley Sunglasses
Popular Blenders Eyewear Sunglasses
Overall Differences Between Blenders Eyewear and Oakley Sunglasses
Both Blenders Eyewear and Oakley cater to a sports-oriented market. Blender's Eyewear was founded by a professional athlete. He started by selling his sunglasses out of a backpack while working as a surf instructor. Oakley is a hugely popular brand.
Unlike Blenders Eyewear they have a lot of physical locations around the world. Blenders only has one flagship location in Southern California. Comparing the two is a bit like comparing David and Goliath. Blender's is the underdog with a huge swell of grassroots support.
How Do Blenders Eyewear Differ from Oakley
Blenders Eyewear has a uniquely Southern California vibe to me. They have a lot of glasses that are colorful and bold. Oakley has been an established brand for a long time, they seem to go with the flow and change their styles according to the current trend. In my opinion Blenders Eyewear became popular because they were part of a growing trend of brands that caught fire on social media. 
Oakley has a much larger selection of products. They have backpacks, bags, sneakers and a lot more. Blenders offers a slimmer range of products. They do offer blue light glasses for working at the computer. You can also find hats and snow goggles on their website.
Overall, Oakley seems to have a larger spread of goods but Blenders seems to be more niche which is probably why they amassed such a huge following on social media and became such a success in a relatively short period of time.
Another huge difference between Blenders Eyewear and Oakley is the price. In many cases, you can buy two pairs of Blenders Eyewear sunglasses for the price of one pair of Oakley.
I guess that's the price you pay for brand recognition. But do Blenders Eyewear sunglasses have the quality of Oakley sunglasses? I need to do more research to find out. 
Blenders Eyewear vs. Oakley the Pros and Cons
It's important to be objective when looking at these two companies. No company is going to be perfect. Each one will have its own unique pros and cons to consider.
Design-wise, I like both companies so I need to make sure I'm spending my hard earned money in the right place. 
Oakley Pros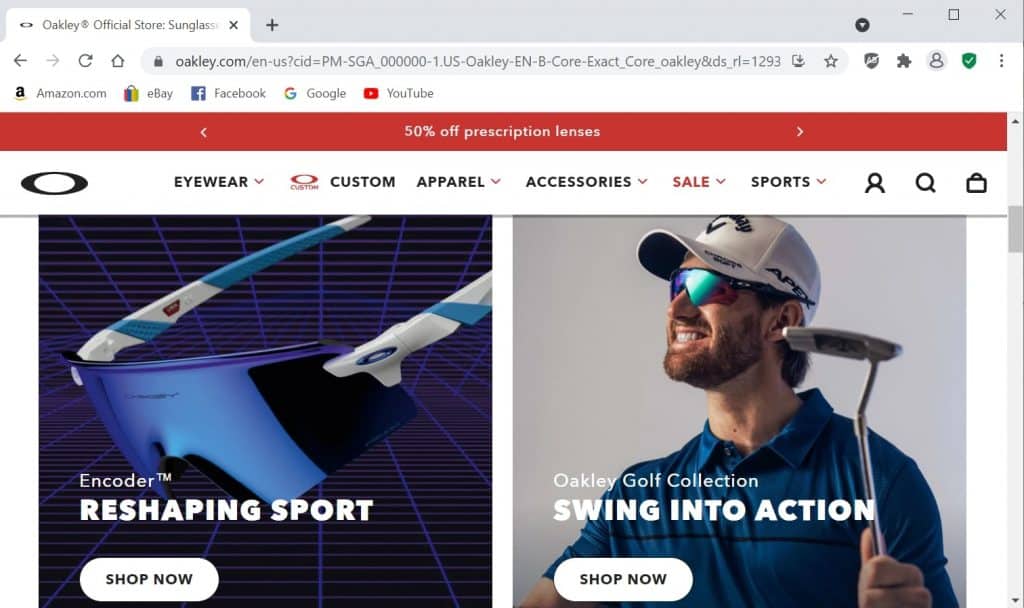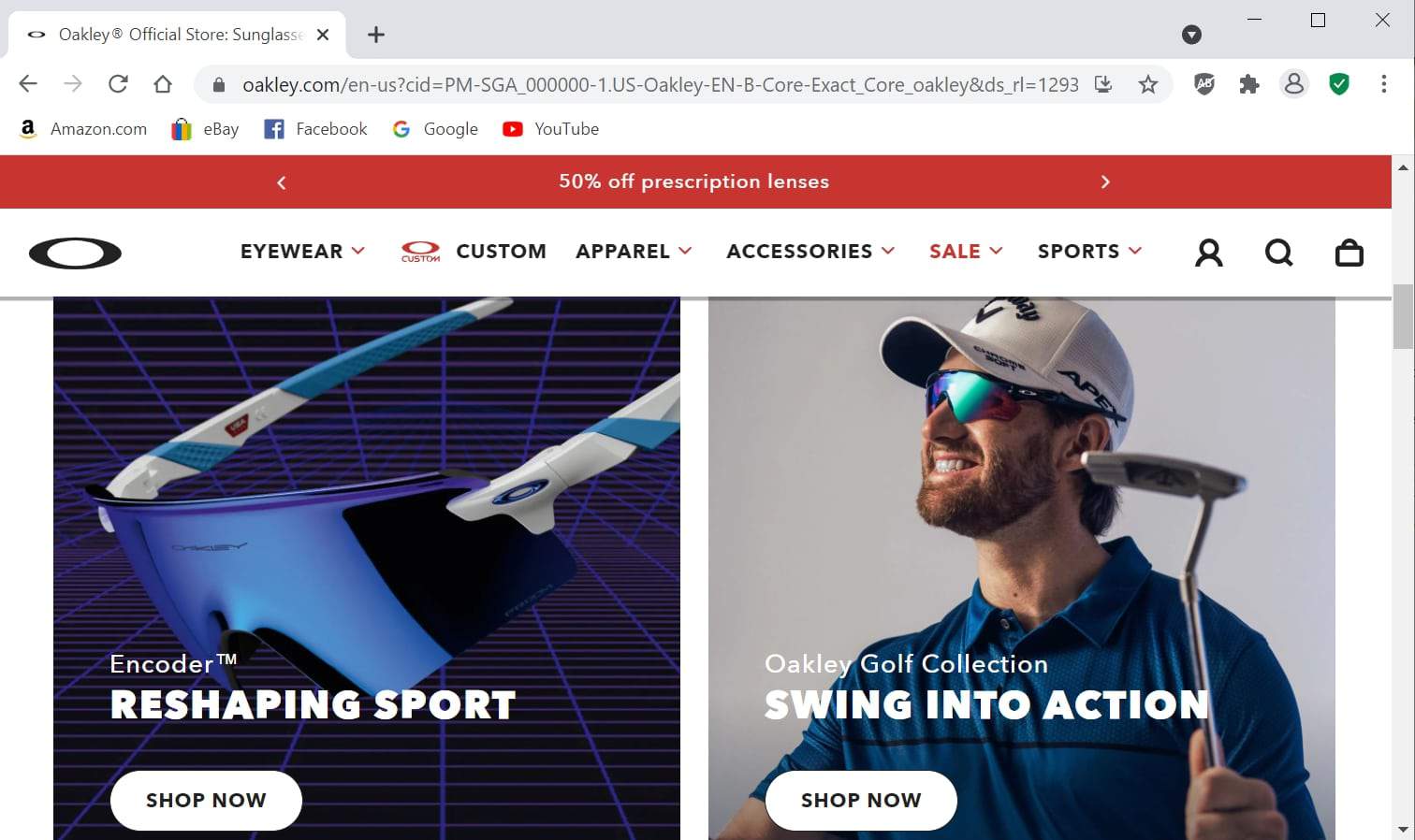 Established Reputation. Oakley benefits from its established reputation and brand recognition. The fact that Oakley has been around for such a long time is a big plus. This longevity shows that they have good quality.
Large selection. If you want a large selection then Oakley is a great brand for you. Not only do they have a lot of sunglasses, but they have a huge array of accessories and clothing options. 
Physical store locations. Oakley is an internationally recognized brand with stores around the world. If you are the type of person that needs to see a physical product and try it on, then you cannot get better than going into a store.
Oakley Cons
Price. For me, the biggest con of Oakley is its price. They are very expensive. Sometimes I wonder if I'm actually paying for quality or if I'm actually paying for brand recognition and fancy marketing campaigns with professional athletes. 
Blenders Eyewear Pros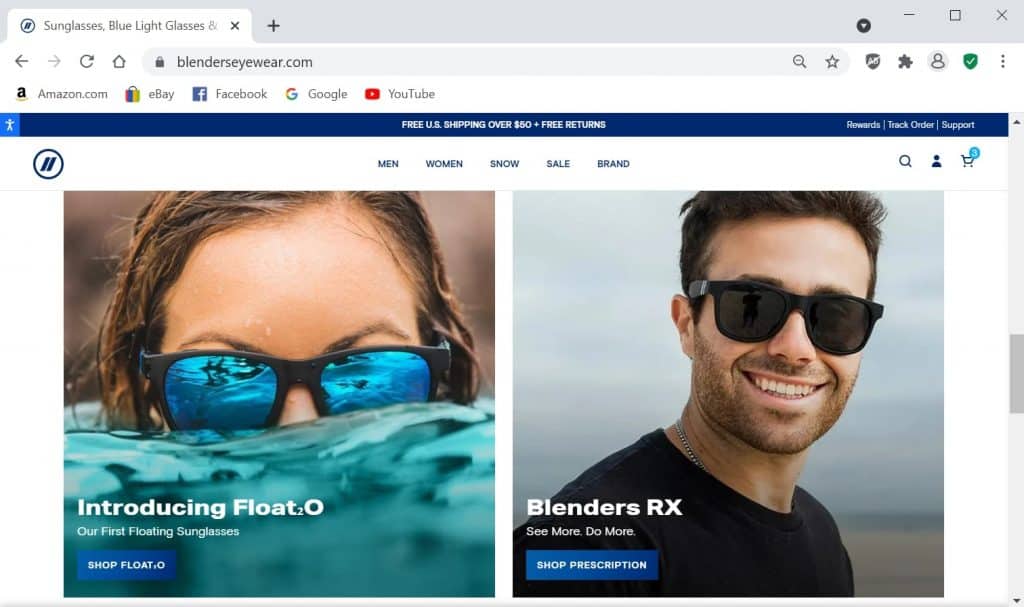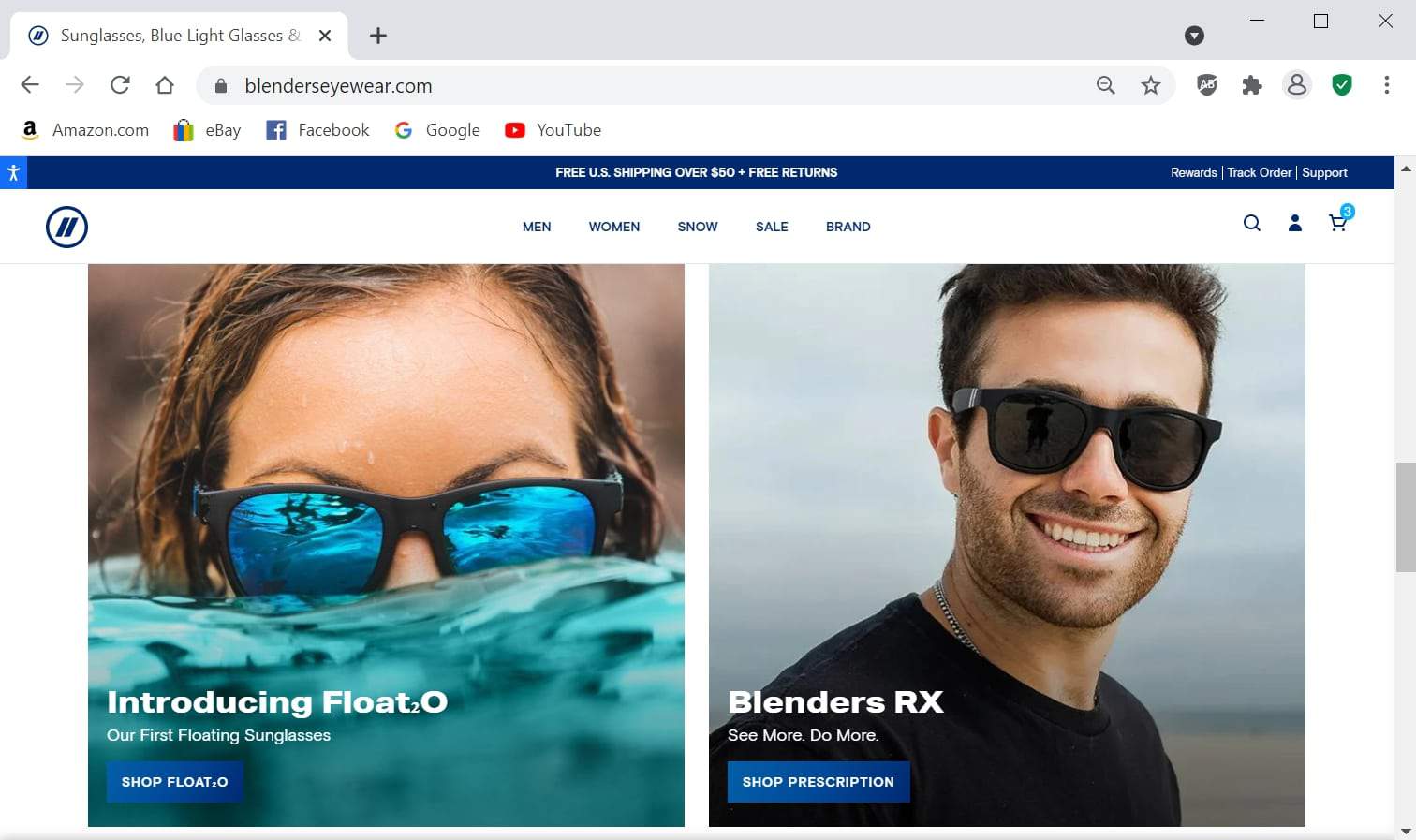 Grassroots social media. The fact that Blenders Eyewear was founded by a professional surfer that was selling them out of his backpack at the beginning shows me that this is a brand with a dream and hustle. They are not resting solely on their reputation but chasing their dreams. It's always great to feel like you are a part of something like that. 
Affordable pricing. The fact that I can buy two pairs of Blenders Eyewear sunglasses for the price of one pair of Oakley's is a major factor in my decision process. This means I could buy a trendy pair and a classic pair. Also, they are competitively priced because they don't have a reputation and large marketing budget yet.
Worn by Pro Athletes. I have the sense that Blenders Eyewear is worn by pro athletes because they love the brand, not because they have the budget to pay them a fortune. This is supported by their instagram community. It grew organically because of the designs, not the name. Also, I know the protection and quality are good if pro athletes are wearing them in the sun all day.
Blenders Eyewear Cons
Not many physical stores. The biggest con for Blenders Eyewear is the fact that they do not have many physical stores besides its flagship in Southern California. For a new brand, you normally want to touch and see the quality for yourself. Luckily they have a lot of positive reviews online. 
Blenders vs Oakley – Which Brand is Better
So who did I end up ordering from in the end? In the end, I decided to go with Blenders Eyewear and try a couple of their sunglasses. I have to say that I was skeptical in the beginning but I'm really happy with my choice. What was the deciding factor? A combination of their great price and cool designs.
When comparing Blenders vs Oakley I think it's worth trying the new kid on the block. Sure, Oakley is a more established brand, however, I think you can find great quality and cool designs for a better price. 
Read This Next: