Scentbird Vs Scentbox – Which Perfume Subscription Wins?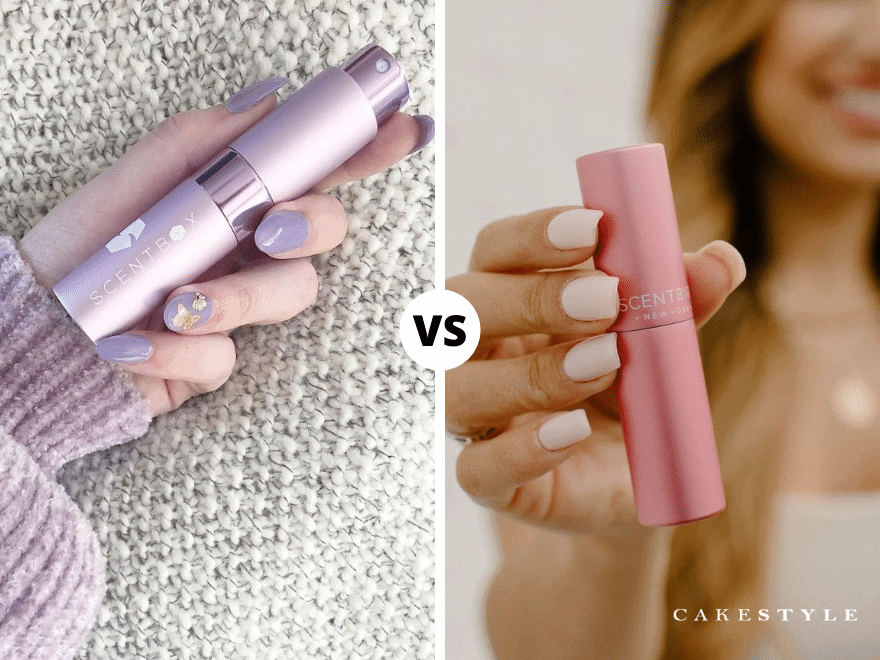 You've probably heard of perfume subscription programs. They've become a popular internet trend with many social media stars getting behind the act.
However, it's not easy to know which fragrance subscription company is the best.
Scentbox and Scentbird have emerged as crowd favorites. Which is better? I review both to give you a better idea so you can choose the company that works best for you.
As an affiliate partner of various brands and sponsored content, CakeStyle may earn commission on qualifying purchases. Disclaimer | Advertise With Us
How Do They Work?
Scentbox and Scentbird work in very similar ways.
Both companies offer flat rate monthly subscription programs. They offer simple sign up and assessments to help you choose fragrances to put in a queue. Each company sends your preferred fragrance in an easy to use company-branded atomizer. You receive the scent free of shipping charges.
Both offer an 8ml bottle that is supposed to last the entire month. Scentbox and Scentbird have a huge variety of well-known designer fragrances.
Say goodbye to pushy perfume salespeople and get your fragrances delivered straight to your doorstep.
Box with a 30-day supply of a new designer fragrance that will be send to your door

(0.27 oz / 8 ml, 4 sprays a day for 30 days)

Box with 1 new fragrance, which you will have after taking a small quiz

How many products in a box?

Standart - First month $9.72, after - $14.95
Premium - First month $12.97, $19.95 thereafter

First order with 25% off - $11.96
After $15.95 / month

35% off for the first order


Over 850 original designer fragrances

Easy way to increase fragrances library

You can shoose the fragrance

Useful menu, you can see all the products available with subscribtions and reviews


Shop through App - available for both Apple and Anroid

You can shoose the fragrance

Only 1 fragrance in month


All brands available only for premium subsribtion

Only 1 fragrance in month

Pros and Cons
Scentbox and Scentbird have their own unique pros and cons. After much research, I can tell you that these two companies are very similar. If you're going to invest in one over the other it's worth understanding the small details. In the end, I did find one clear winner.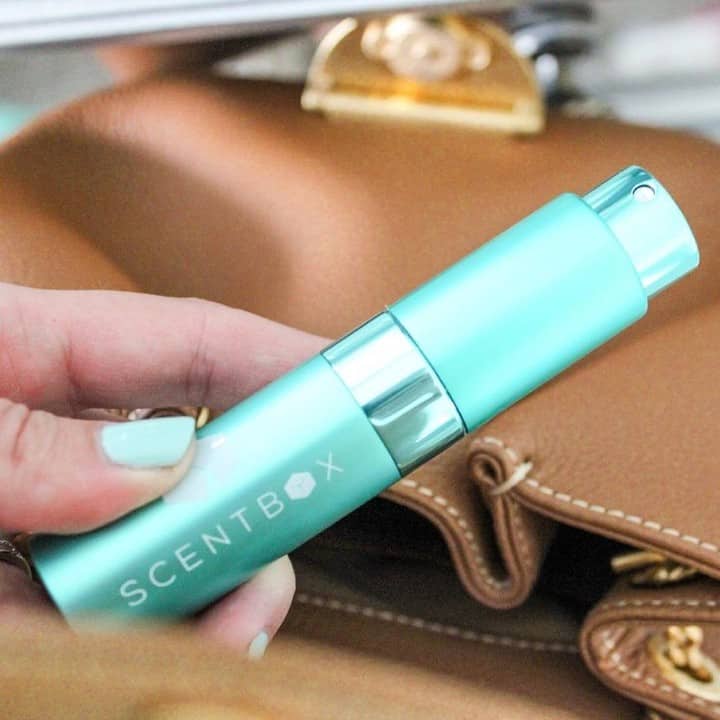 4 subscription plans
35% off first month with the code SCENT35
8ml bottle
Free atomizer case
Largest selection of designer fragrances
Constantly adding new fragrances
Scentbucks
Large bottles available
Free shipping
Referral program
Flexible cancellation policy
Men's and women's selection
Scentbox Cons
Missing some smaller niche perfumes
To access all the brands you have to take the Premium subscription
Only ships in the USA
Doesn't Feature 100% Cruelty-Free Brands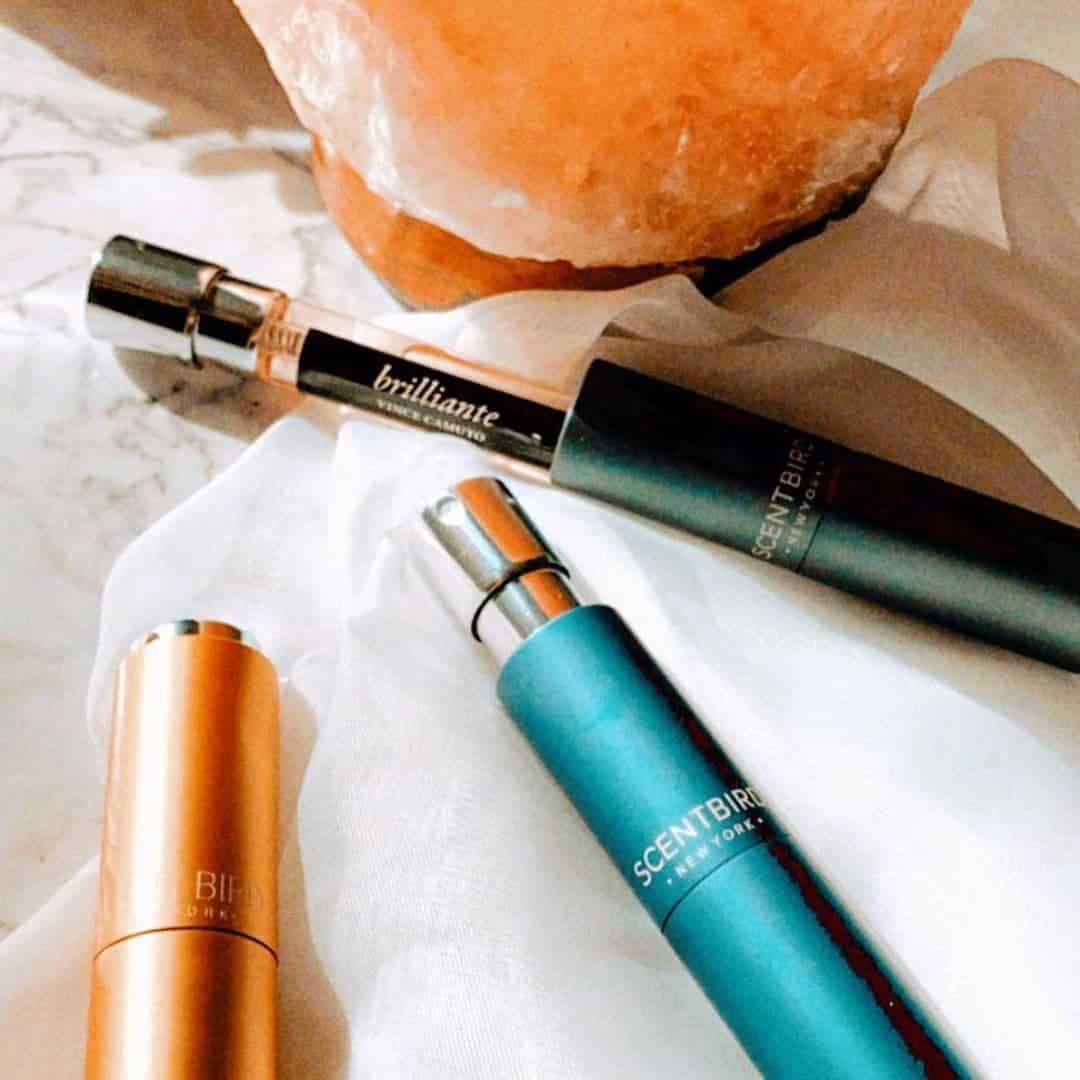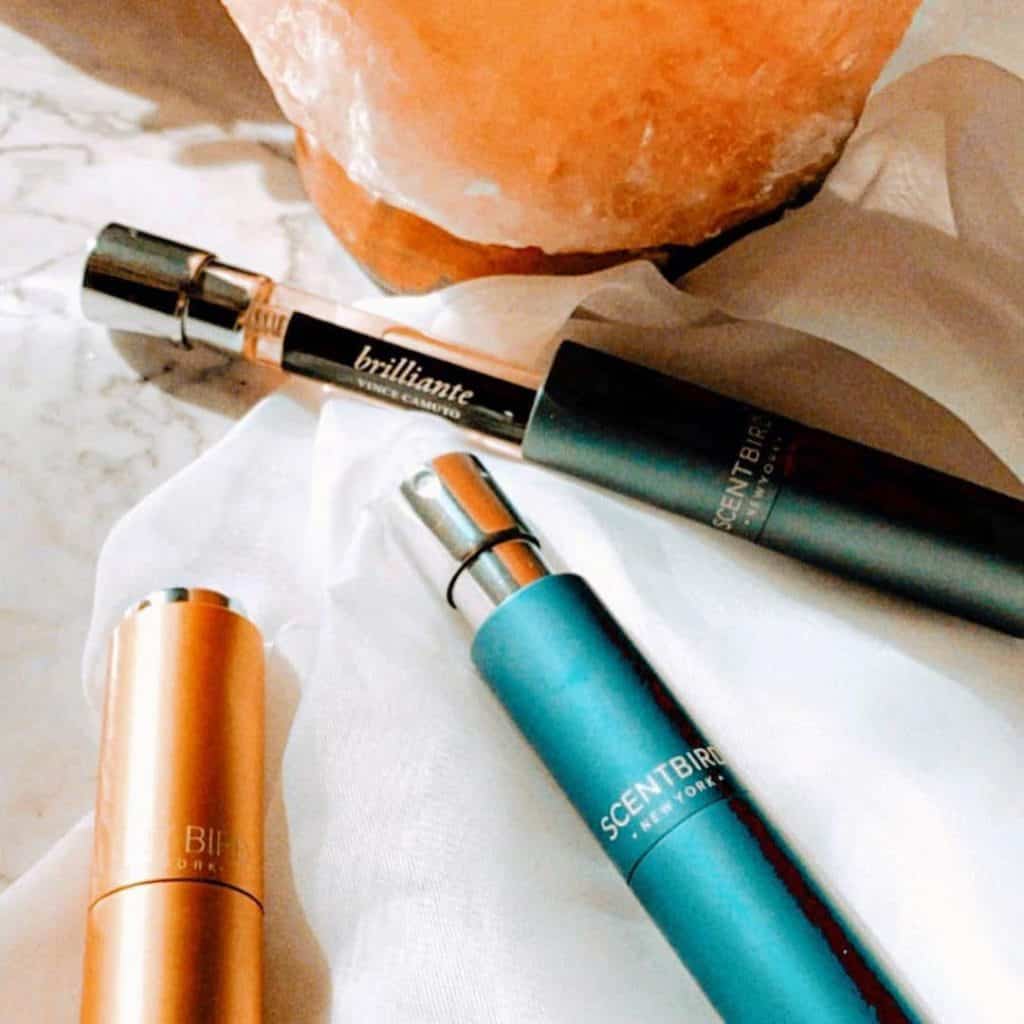 Selection of over 500 fragrances
25% off first month
Selection of well known designer perfumes
Full size bottles available
Free shipping
Referral program
Constantly adding new fragrances
Flexible cancellation policy
Men's and women's selection
Scentbird Cons
Only one subscription plan
Only ships in the USA
No exchanges
Doesn't Feature 100% Cruelty-Free Brands
Fragrances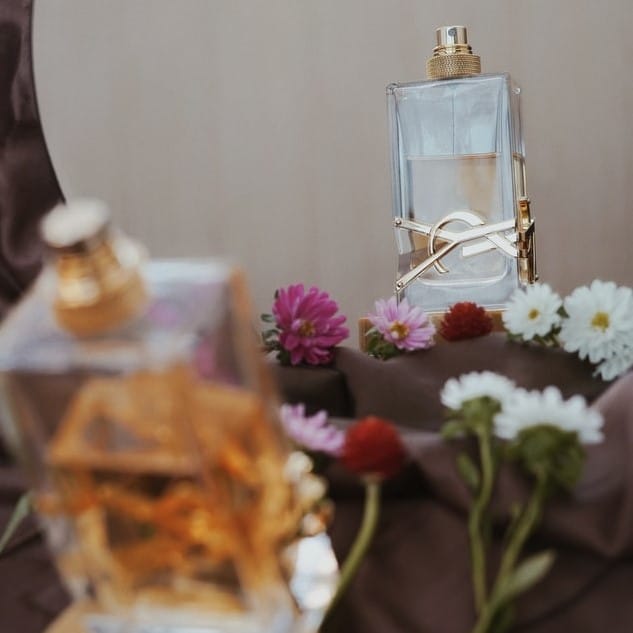 Both Scentbox and Scentbird have a huge selection of designer fragrances. Both companies decant perfumes into their own branded atomizers. They ship in elegant boxes.
You can expect to see household names from each brand such as
Gucci
Prada
Aqua di Parma
Ariana Grande
Tom Ford
Paco Rabane
Versace
Calvin Klein
Marc Jacobs
Carolina Herrera
Rihanna
Salvatore Ferragamo
Honestly, the list of well-known names goes on forever. There is some crossover in brands and you can expect to see some of the same names on both websites. Scentbox offers more fragrances than Scentbird although both have a large inventory.
Scentbox and Scentbird Subscription Prices
Scentbox offers the following 4 subscription plans.
Standard plan: 1st month $9.72 then $14.95 per month
Premium plan: 1st $12.97 then $19.95 per month
Deluxe plan: 1st month $16.22 then 24.95 per month
Ultra Premium plan: 1st month $21.42 then $32.95 per month
Scentbird only offers one plan.
1st month for $11.96 then $15.95 per month
As you can see from the prices and plans above Scentbox offers more options at a better price.
The main difference between the subscription plans offered by Scentbox is the option of the Deluxe and Ultra Premium plans. Both offer 2 fragrances per month. If you are a diehard fragrance lover then Scentbox will have a plan more adapted to your needs.
Scentbox and Scentbird Customer Reviews

Both Scentbox and Scentbird have been reviewed on the review platform Influenster. From the reviews that I read online both companies seem to have very positive reviews. They have nearly identical ratings. However, one thing I will note is that Scentbird had significantly more reviews on Influenster.
Scentbox 4.3 out of 5
"I subscribed for the first time a month ago, my perfume was definitely authentic and the box it comes in is pretty cute, the sprayer is retractable, very fancy and comes in different colors, the name of the scent is written at the bottom so you don't get confused, it is supposed to last a month and you get a free exchange if you like the fragrance you receive." – User Cristina M.
Scentbird 4.3 out of 5
"Some of my favorite perfumes were found here! I've had a Scentbird subscription (on and off) for almost 2 years and it's a great subscription to discover new scents, to have a small perfume collection, and to have convenient travel-size perfumes on hand at all times. And, Scentbird has a great idea and almost perfect execution. Their apps and websites are a little outdated and the clarification of the terms of their subscription could be better. However, overall, I recommend this subscription!" – Username Anshu P.
Is It Worth It?
Both Scentbox and Scentbird are worth the investment if you love discovering new fragrances.
Some people are more decisive and know what they like when it comes to perfume. They may not need to discover new fragrances. However, if you love an adventure you would definitely appreciate receiving a new perfume or cologne in the mail every month.
If you want to build up a small fragrance collection, I would definitely recommend a fragrance subscription program like the ones offered by Scentbox and Scentbird. Both companies offer flexible cancellation policies so why not give it a go?
Which is better?
At first glance, it's not easy to see which fragrance subscription company is better. Both Scentbox and Scentbird have attractive websites that can quickly seduce you into clicking subscribe. However, for me there is a clear winner between the two.
Scentbox is my choice as the better subscription for several reasons.
First, they have the highest selection of fragrances at the lowest price. Secondly, they have more subscription options. I like the idea of starting with a standard subscription and if I like the experience, with a few clicks I can upgrade to one of their subscription programs that offer 2 fragrances per month.
Another benefit of Scentbox is the fact that you can exchange a fragrance if you don't like it. I like a company that goes the extra mile to make sure that their customers are happy.