The world is never going to run out of new jewelry shops. Some pop up on high-end shopping streets in the city, while others make noise on Instagram and TikTok.
The harsh reality is that many (if not all) of them are practically the same shop. They sell rings, necklaces, and bracelets that look similar. The pieces are a dime a dozen—always dainty, romantic, prim, and proper.
But what if your style doesn't fit that description? What if you're a bit of a wild child who loves adding flair and drama to your look with your accessories? Today, we'll be introducing you to a brand that's right up your alley: Eklexic.
Eklexic is a jewelry brand about bold, unique, edgy pieces. And the best part is that their items won't break the bank. Their pieces are so captivating that we couldn't resist buying a few pieces for ourselves, too!
Read on to see our thoughts on Eklexic and what they have to offer.
About Eklexic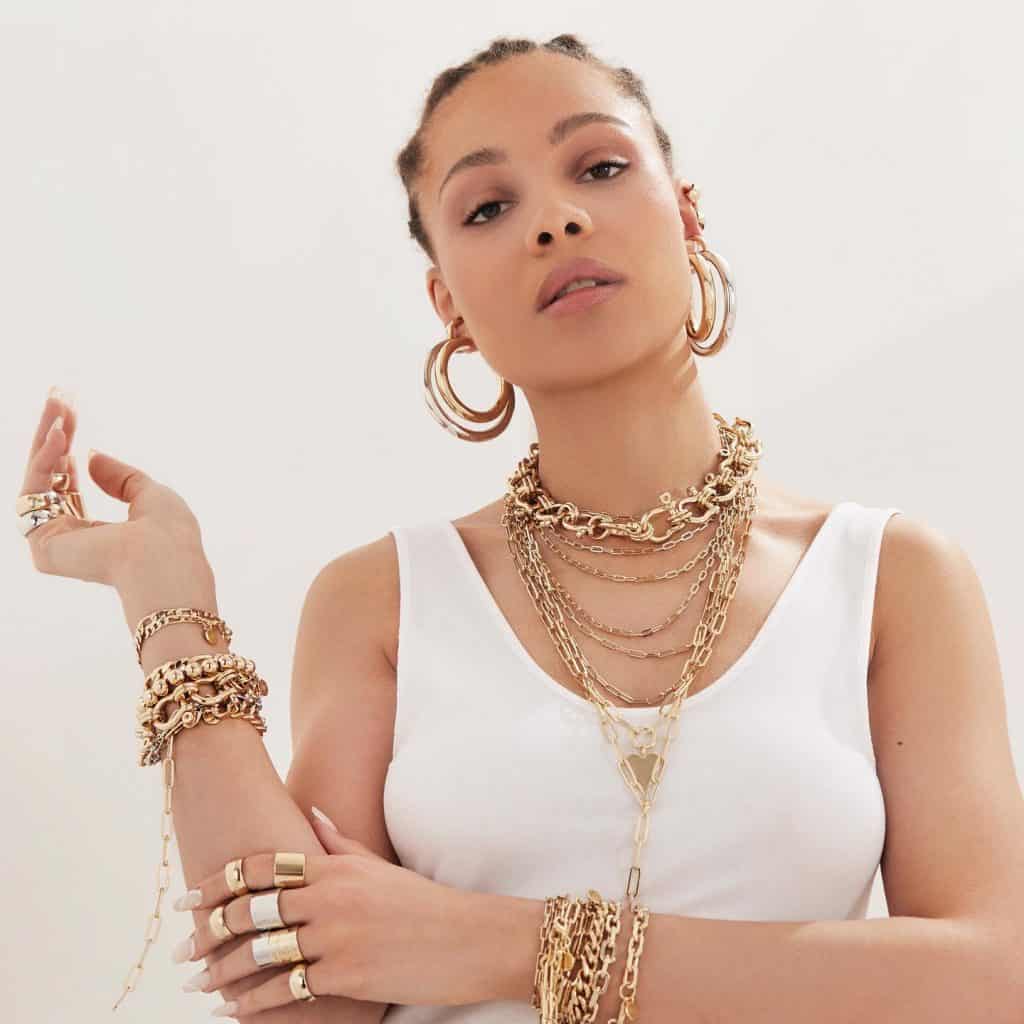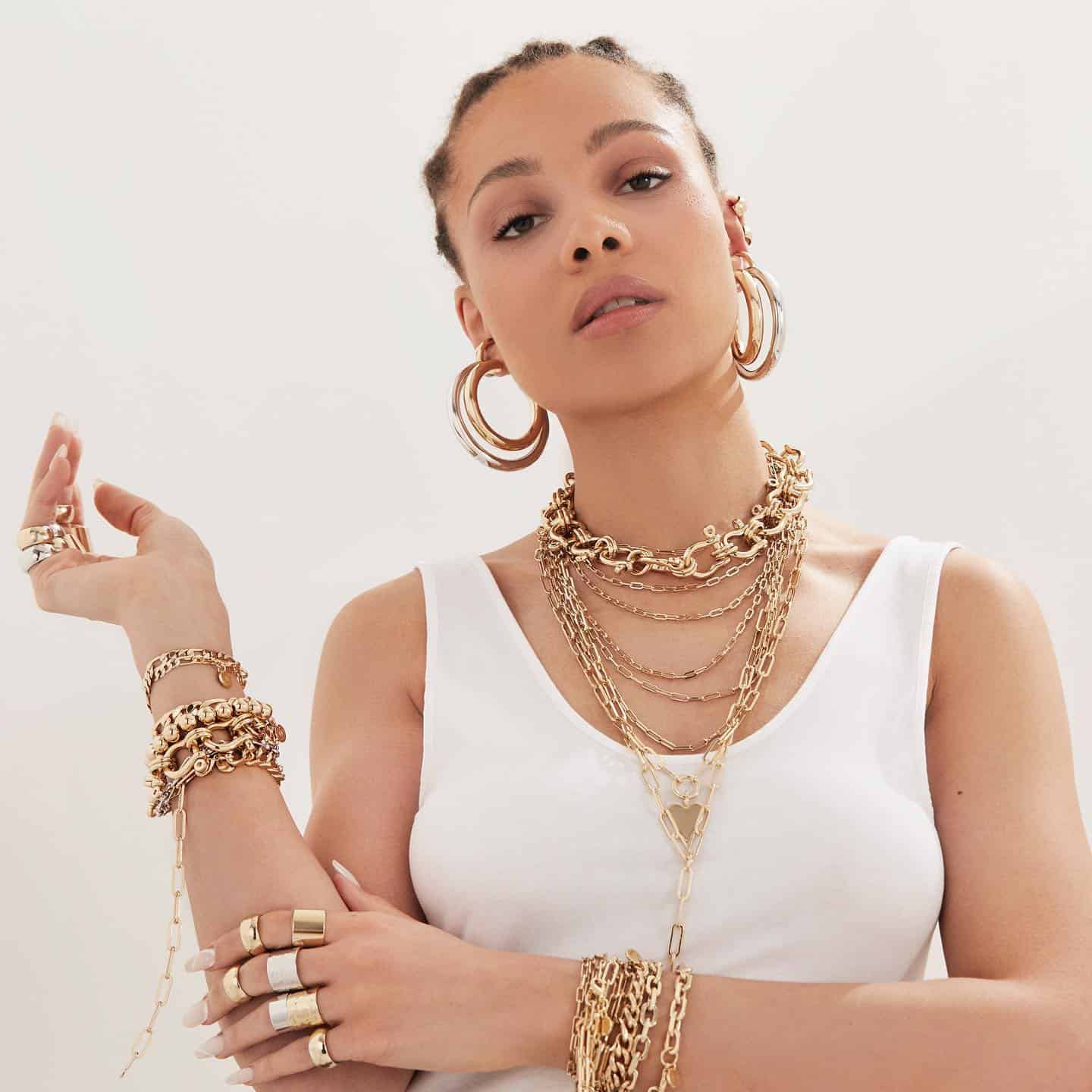 Eklexic is the brainchild of Alexis Gordon Kelly, the company's founder and lead designer.
In her younger years, Alexis used to make her necklaces and accessories. So naturally, this got her quite the attention while walking down the stress of New York City. And as you might know, that city is obsessed with fashion and jewelry.
Years later, what started as a passion for clothes in her childhood turned into a business centred on unique, captivating jewelry.
Eklexic is all about bold strokes and daring looks. Their slogan is "Bask in the attention," They'll help you do just that.
They have chunky, gold bangles, intricate earrings, and even paperclip chain necklaces. Every piece is attention-grabbing yet still sophisticated and chic. And each well-thought-out design is meant to help you stand out and shine.
The jewelry at Eklexic isn't all about shock value or striking designs. Instead, one of their core values is versatility. The team behind the company believes that while your jewelry must align with your unique style, it should also fit into your everyday life.
All the products at Eklexic are made to order in the USA. This customer-first approach keeps the artistry of jewelry design alive. In addition, the pieces are fashioned from sustainable materials. So, it's a fantastic brand for conscious shoppers.
In recent years, they've shifted to online shopping on their website. This is in part due to the limitations of the pandemic. But it's mostly because they know that social media is where jewelry lovers are.
Today, Eklexic has over 10.5k followers on Instagram and 20k on Facebook. This is hardly surprising since the brand tirelessly posts photos of real people wearing their beautiful pieces.
How to order from Eklexic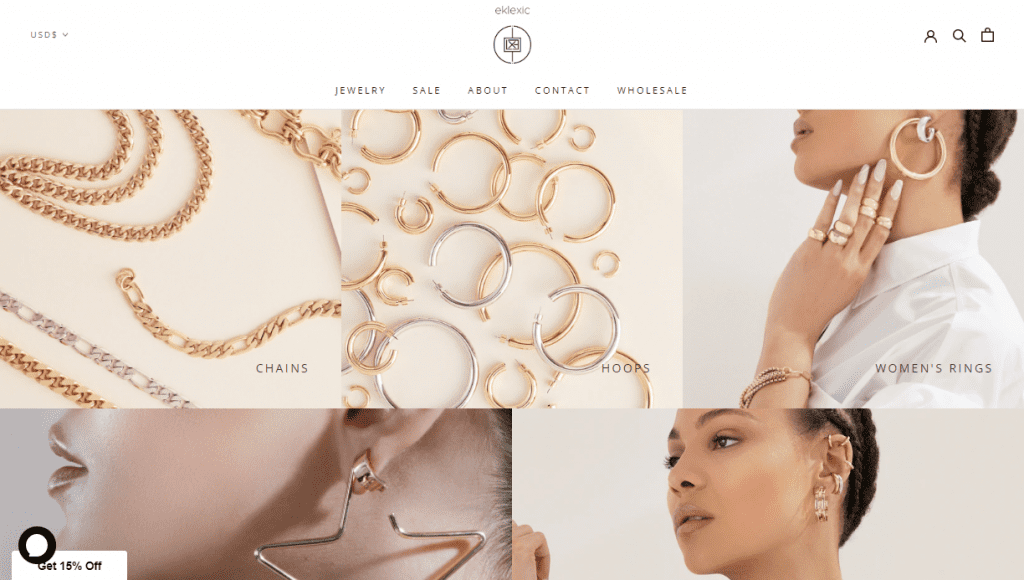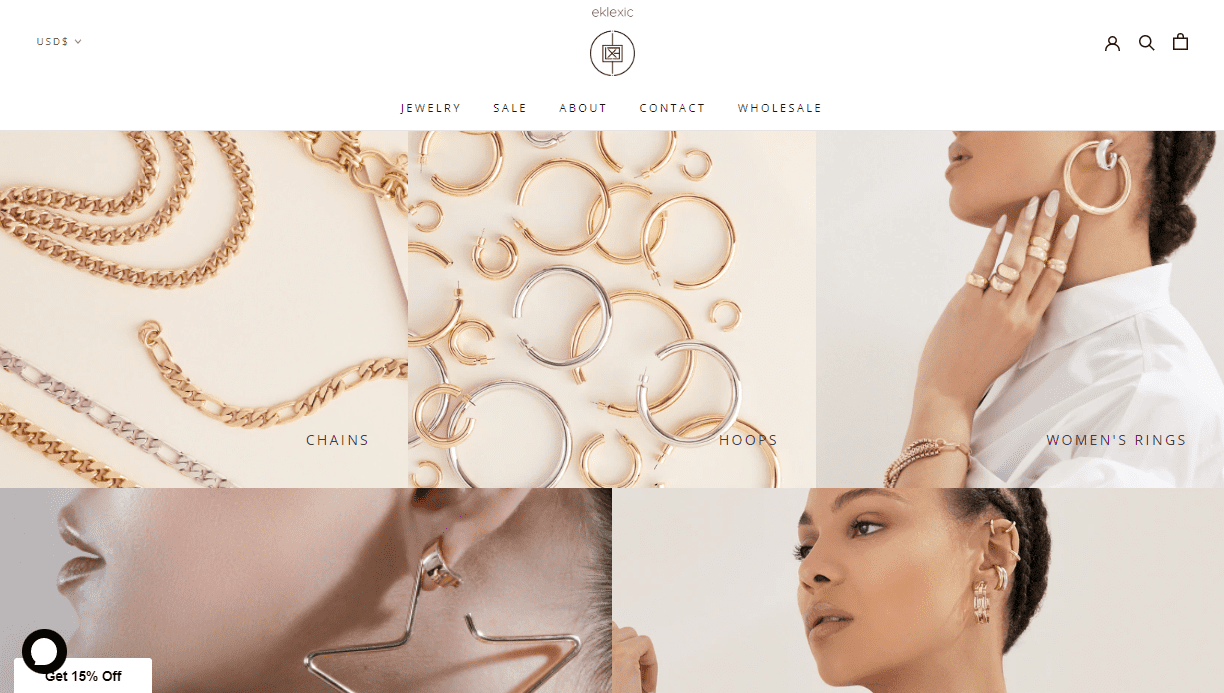 There are neat sections per jewelry type. For example, you'll find separate pages for anklets, bracelets, rings, earrings, necklaces, etc. There's also a page specifically for men's accessories.
All the jewelry is made to order and handcrafted in the USA. They come plated in whatever your preference is, between 10k gold, 14k gold, and rhodium. In addition, most of them come in customizable sizes, which is essential when buying a signature piece.
Eklexic reminds customers not to expose their jewelry to water on the site. In addition, it's essential to remove all their items before showering or swimming. This is to extend the lifespan of your pieces.
The brand offers free shipping and discounts if you're lucky enough to catch a sale. In addition, they give 20% discounts to new customers. They also have an ongoing seasonal sale that gets you 25% off your order!
Eklexic offers repairs and cleaning for products within six months of purchase. Although this benefit is case-to-case, it's good to know that they can help maintain your jewelry in those first few months.
And if your jewelry breaks within the first month of purchase, you can get it exchanged. You can also opt to get store credits instead, which you can use for future orders.
These returns are accepted within two weeks of delivery. Note that the customer shoulders the shipping costs for return. However, Eklexic ships the exchange back to them for free.
Eklexic Jewelry Reviews
Mini 0.5″ Skylar Hoops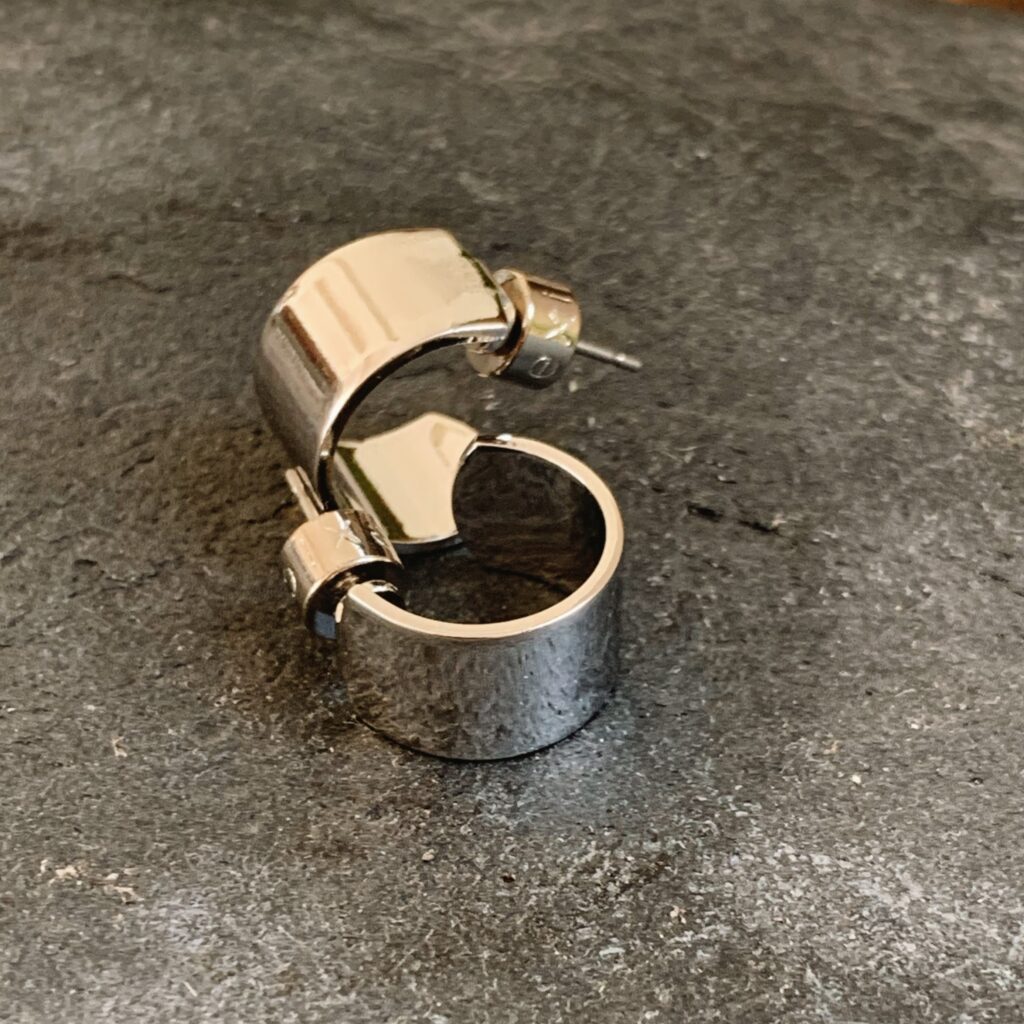 These earrings might pique your interest if you're an avid fan of classic hoops. They're a modern take on gold hoops. But instead of massive, dangling earrings, they're compact. Though they're small, they're also thick and chunky for eye-catching shine.
Even if they can be considered a statement piece, these hoops are still perfect for daily wear. They look great for any occasion, whether for a particular date night or just another day at the office.
The half-inch Skylar mini hoops are made from high-quality brass. They have a transparent coating around them to prevent premature wear and tear. You can get these earrings in 10k gold or rhodium plating.
What we like about it:
It has some weight to it but never feels overly heavy on the ears
The gold surface looks super shiny and new
Perfect for everyday use, whether at home or out with friends
Easy to pair with different styles of cuffs and huggies
Double Medium & Elongated Link Chain Necklace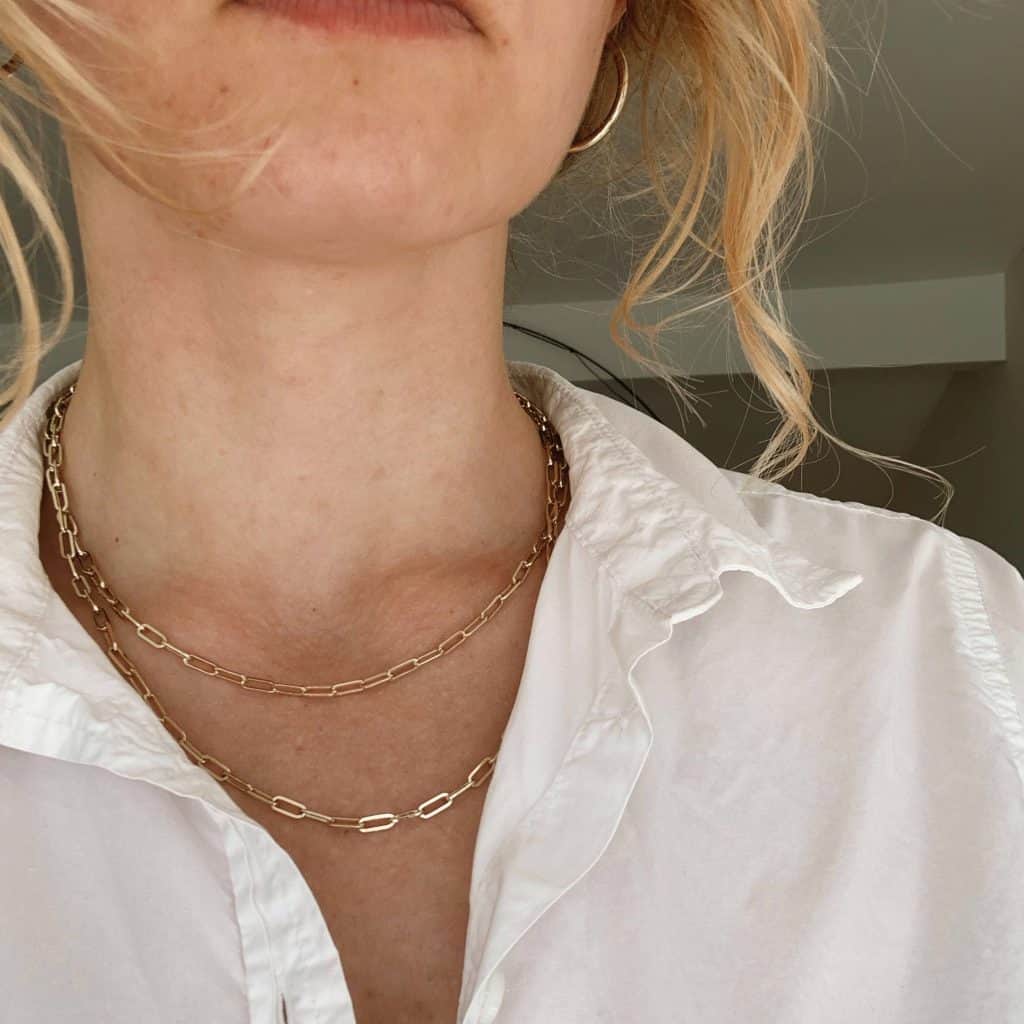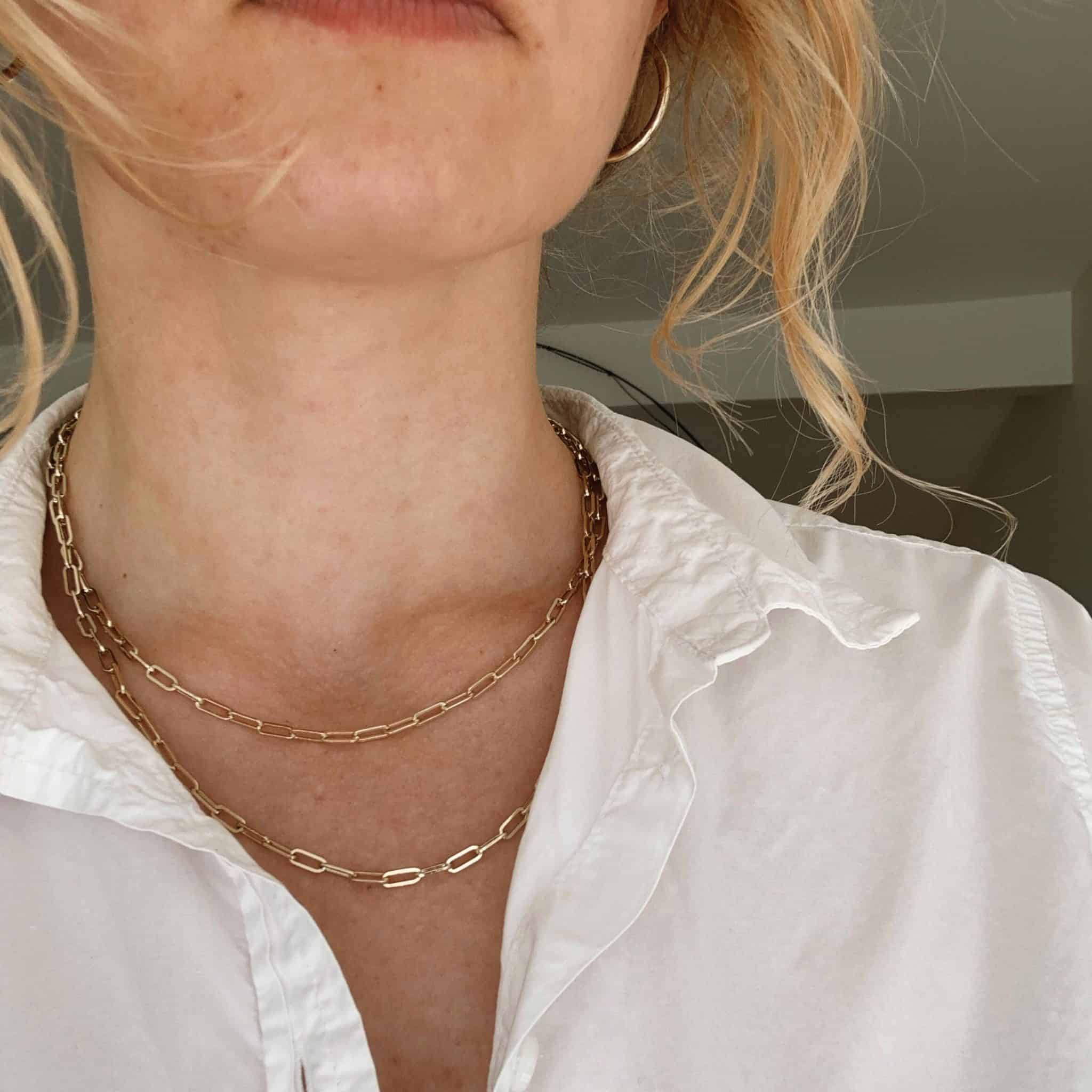 Wearing multiple necklaces usually looks outdated, like a sad old early 2000s trend. But when they're light on the skin and don't look too thick and chunky, they make an excellent statement piece. This double link chain necklace will go great with even the simplest outfits.
The top chain is shorter, measuring 8.2mm in length. Meanwhile, the longer chain at the bottom rounds up to 10mm.
This difference in length makes the necklaces look flattering when worn. Both chains are seen at any given time. This is unlike necklaces of the same length that snag onto each other and make a tangled mess.
What we like about it:
An excellent "centrepiece" for any simple outfit, like a plain white shirt
Lightweight, so it's perfect for summer
Eye-catching without being too flashy
On sale and worth every penny!
1″ Ultimate Hoops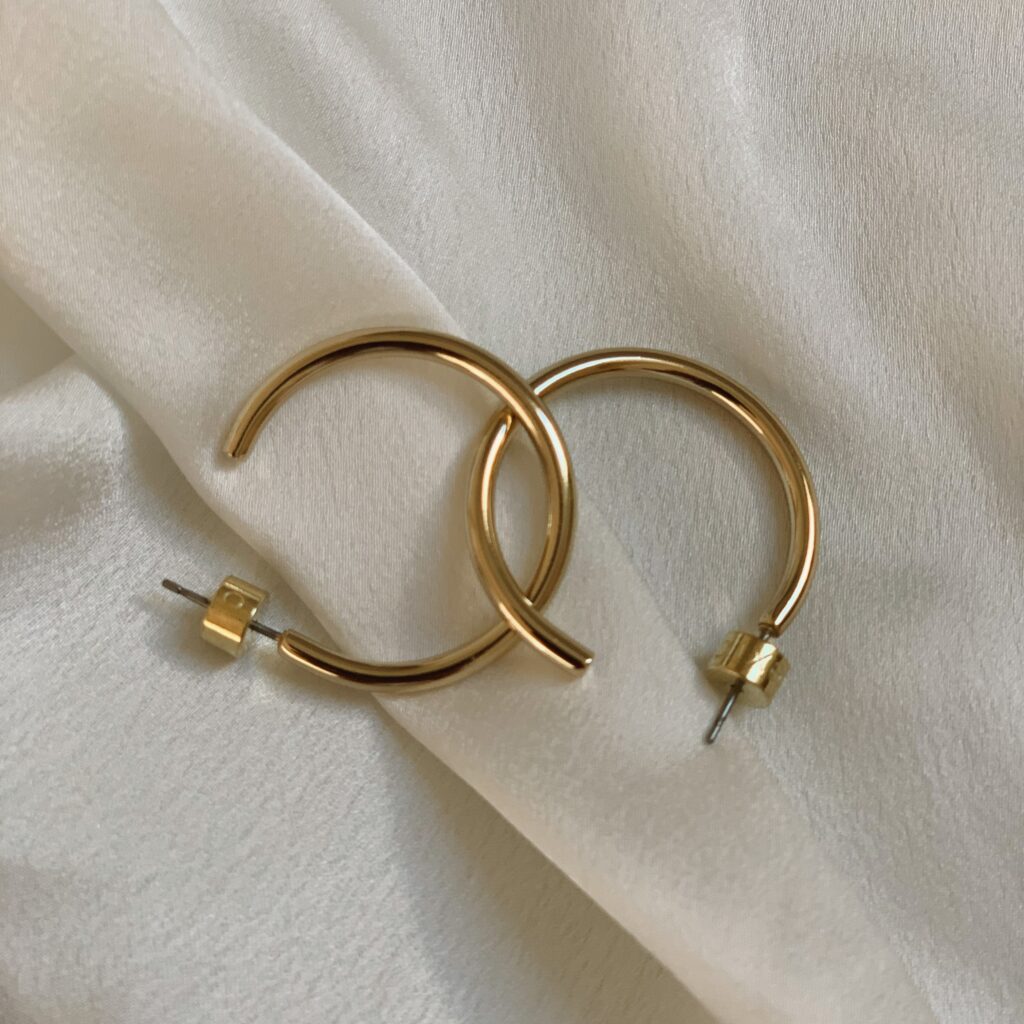 But don't get us wrong. Eklexic doesn't carry only statement pieces. They're also a terrific source of classic pieces. These one-inch hoops are a prime example.
These hoop earrings are made of brass wire to make them sturdy. Also, because the brass is so thick, it's easy for them to catch and reflect light for extra twinkle.
You can get these earrings plated in either 14k yellow gold or rhodium (aka silver).
What we like about it:
It's a classic, sophisticated style
Easy to pair with other jewelry pieces
It pairs well with the double link chain necklaces above!
It can be a gift to pretty much anyone who loves earrings
Large Full Star Earrings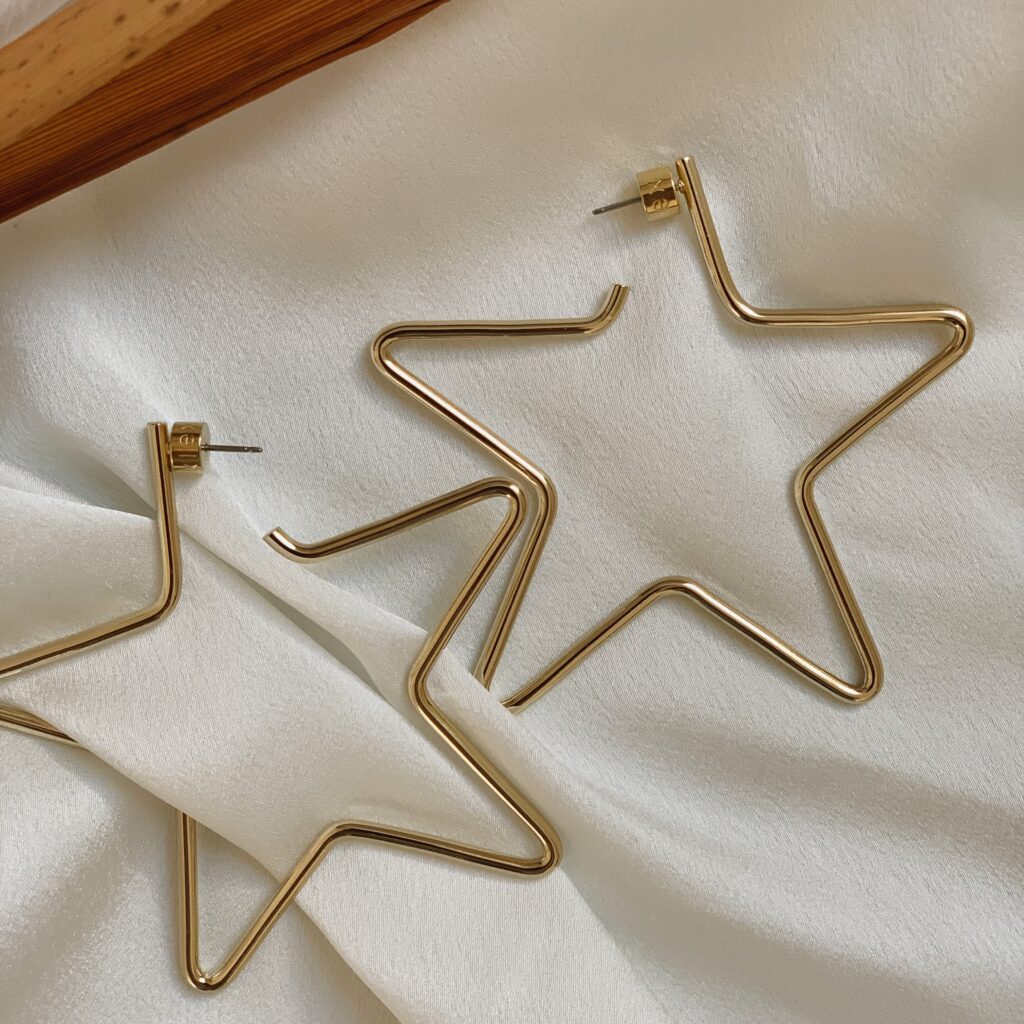 If you're gunning for a fun, playful look with your jewelry, these star-shaped earrings are terrific for you. They're huge at two inches wide, which adds to the lighthearted feel of this piece.
These earrings are great for all-night parties and music festivals. Pair them with trendy hairstyles like space buns or fishtail braids, and you'll look incredibly youthful.
Note, however, that these earrings can be a bit heavy. But because they make you look fabulous, we didn't mind all that much!
What we like about it:
Excellent if you're a fan of attention-grabbing pieces
Great piece for younger shoppers that love to party
Perfect for parties where you want to make a statement with your look
Silver Medium Link Chain Bracelet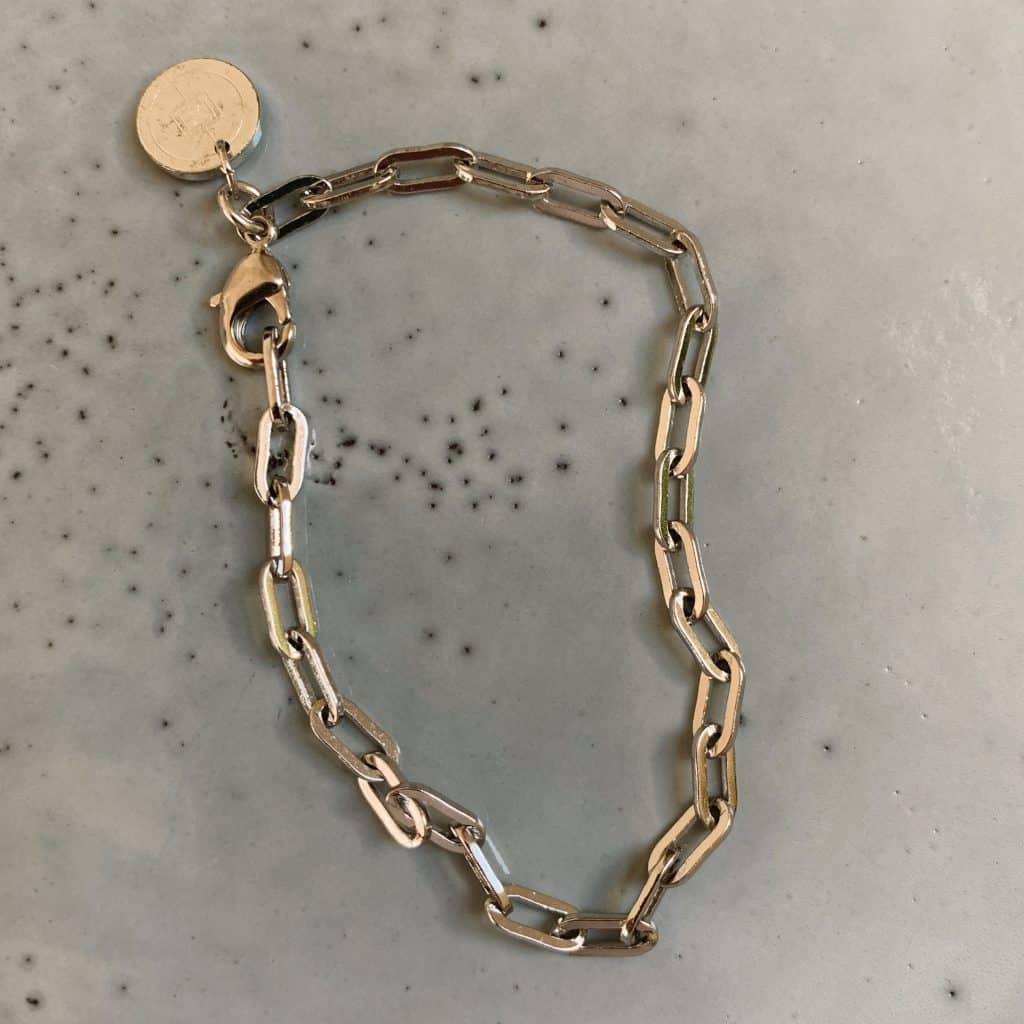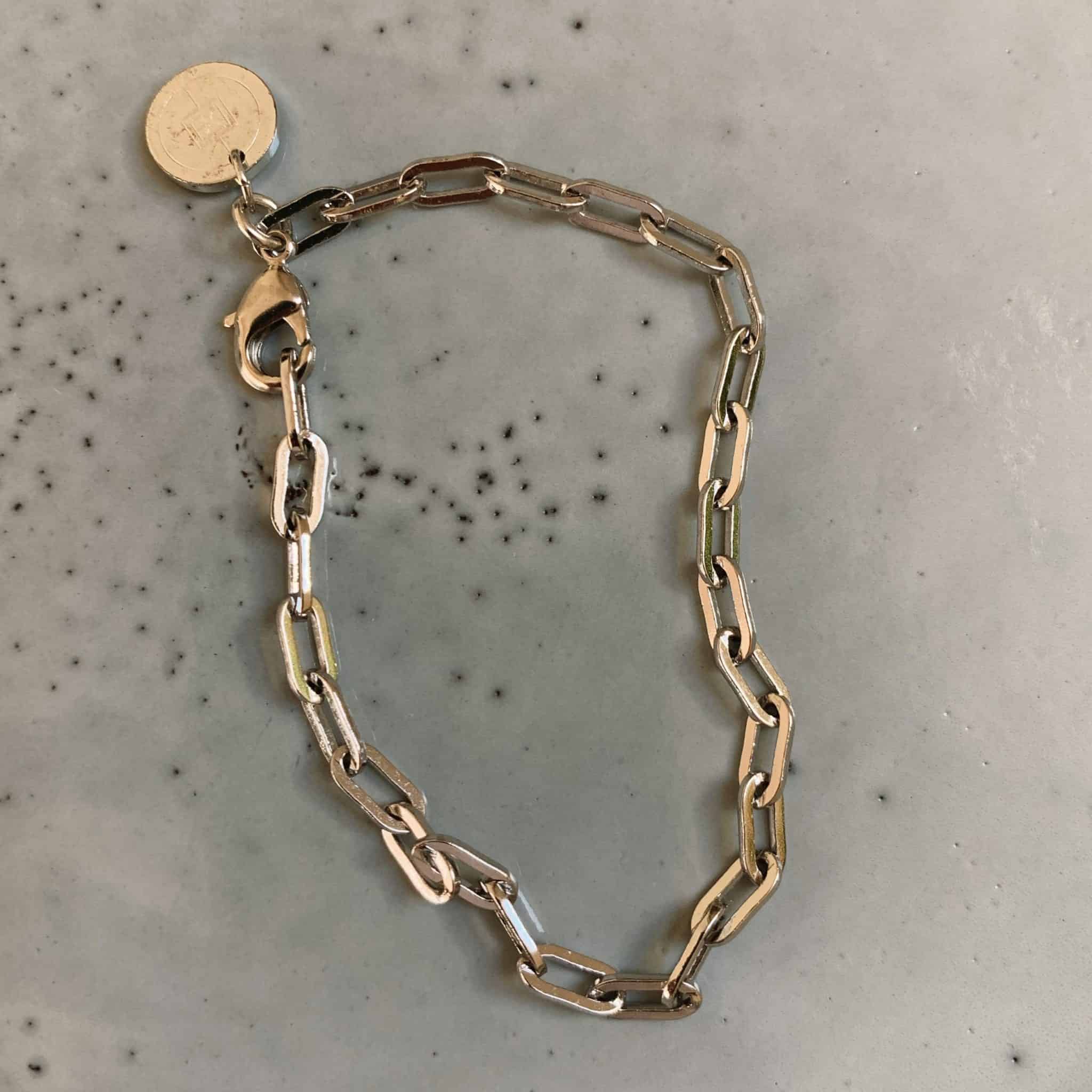 Tennis bracelets with lots of charms may look cute, but they tend to come across as flashy. On the other hand, if you want a simple but unique staple bracelet, you might consider this one.
This silver link chain bracelet makes it easy to wear as many charms as you want. Because it's lightweight, you won't tire out your wrist even if you wear it daily. In addition, it's not flashy in color and thickness, so it's not likely to clash with any outfit.
You get to choose from a selection of lengths to ensure it fits you right. It's available as short as six inches to as long as 14 inches.
What we like about it:
Suitable for everyday wear with any outfit
It looks heavy, but it's pretty much weightless on your wrist
Eklexic Pros and Cons
Eklexic Pros:
Wide selection of jewelry for both men and women
Trendy, high-quality pieces that are bold and eye-catching
Designed and handcrafted in the USA
Free shipping
Satisfaction guaranteed because of a two-week exchange policy
Worldwide shipping
Eklexic Cons:
Some of the fine jewelry items can get quite expensive
Eklexic Reviews
Since Eklexic is a young brand, there aren't many reviews about it online. Social media is the best way to see what customers think about their products. On Instagram, many women and influencers tag Eklexic in their photos in which they are wearing their jewelry.
User @elainerau shows people in a series of photos and videos all her earrings from Eklexic. Some of her faves include the Skylar hoop earrings, which she says aren't too heavy on the ears. "Love how these are such a statement piece!" she gushed.
Meanwhile, content creator @dr_bridget on Instagram shows off her Eklexic necklaces by the beach. This shows that the brand's pieces are highly versatile and can be worn anywhere.
Eklexic VS Jennifer Fisher Jewelry VS Amber Sceats
There is a never-ending sea of jewelry brands out there. But what makes Eklexic so unique compared to its top competitors? Let's look at the differences between them, Jennifer Fisher Jewelry, and Amber Sceats.
Eklexic Brass Jewelry is plated in either 10k Gold, 14k Gold, or Rhodium

14k Yellow Gold, 18k Yellow Gold, 14k White Gold, 14k Rose Gold
Brass jewerly

Gold or Platinum plated Brass

Bracelets, earrings, cuffs, ankletes, rings, necklaces, eyewear chains, charms, lockets, and pendants

Earrings, rings, bracelets, necklaces, chains, cuffs, chokers, anklets

Necklaces, bracelets, earring, rings

No, shipping cost depends on the method and location
Among the three, Eklexic has the best range of brass-plated jewelry. Both Eklexic and Amber Sceats focus on fashion pieces. However, only Eklexic carries jewelry for men. The other two focus their offerings on women only, which isn't as inclusive.
When it comes to shipping, Amber Sceats isn't ideal. First, they're a brand based in Australia. So, the delivery charges can get relatively high if you're elsewhere.
And while Jennifer Fisher Jewelry has free shipping like Eklexic, the exchange policy isn't as good. At the same time, the Eklexic waits 14 days for you to decide if you want to return your product. Meanwhile, Jennifer Fisher Jewelry only entertains requests for returns in ten days max.
Is Eklexic worth it?
Yes, Eklexic is definitely worth your money. Their designs aren't just gorgeous and unique. They also allow you to embrace your inner boldness. It's a steal for anyone who doesn't conform to mainstream jewelry styles and wants something more significant and brighter.
They have vast collections for both men and women. So, there will always be something for everyone. You might catch them at one of Eklexic's many sales for a low price if you're lucky!
You also get free shipping with your order, making buying from them even more worth it. And if you don't end up liking what you get, you have a two-week window to return it.
There is no need to settle for the identical old pendants and stud earrings everyone else is wearing. Be fearless and bring out your flair with Eklexic's edgy, eye-catching pieces!