After giving birth to my daughter, I started paying attention to where Instagram moms bought their kids' outfits. That's when I discovered PatPat. The store that carried the most adorable pieces for babies and kids without the hefty price tag.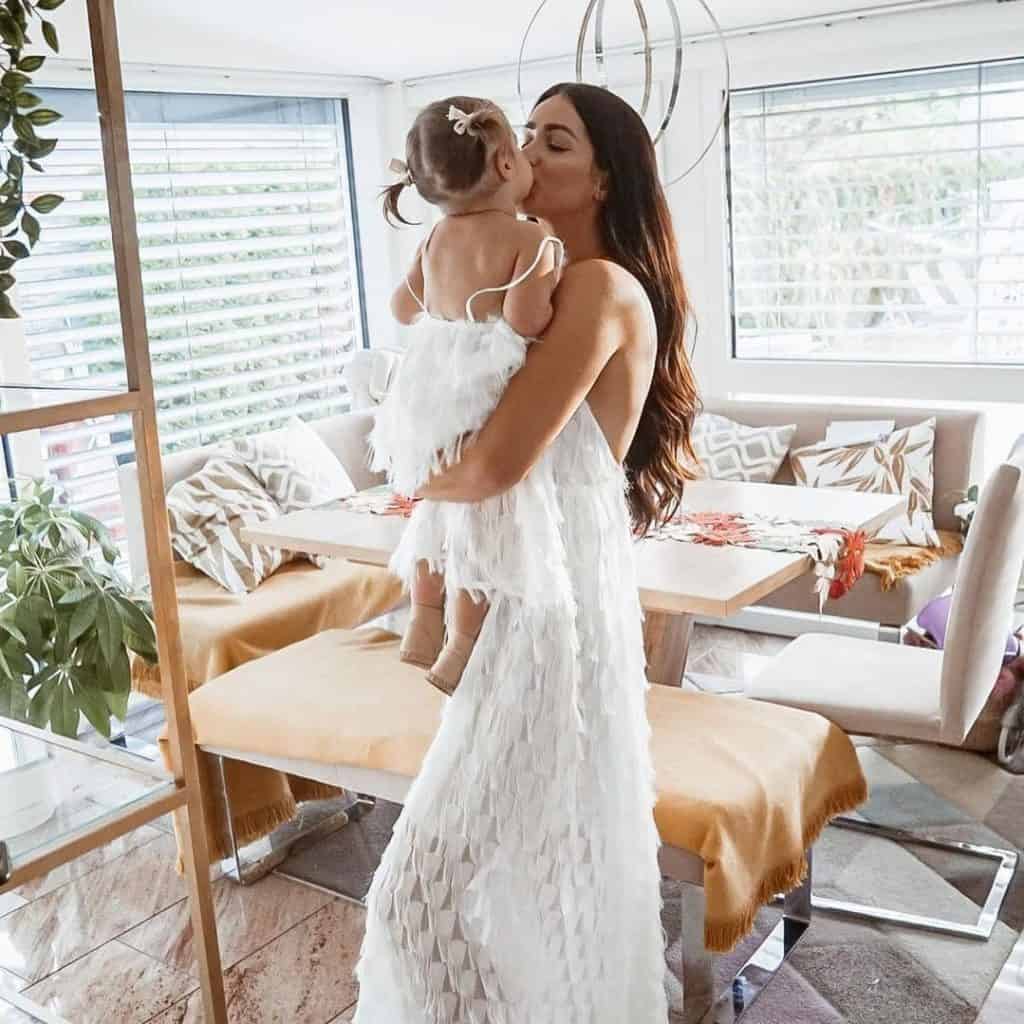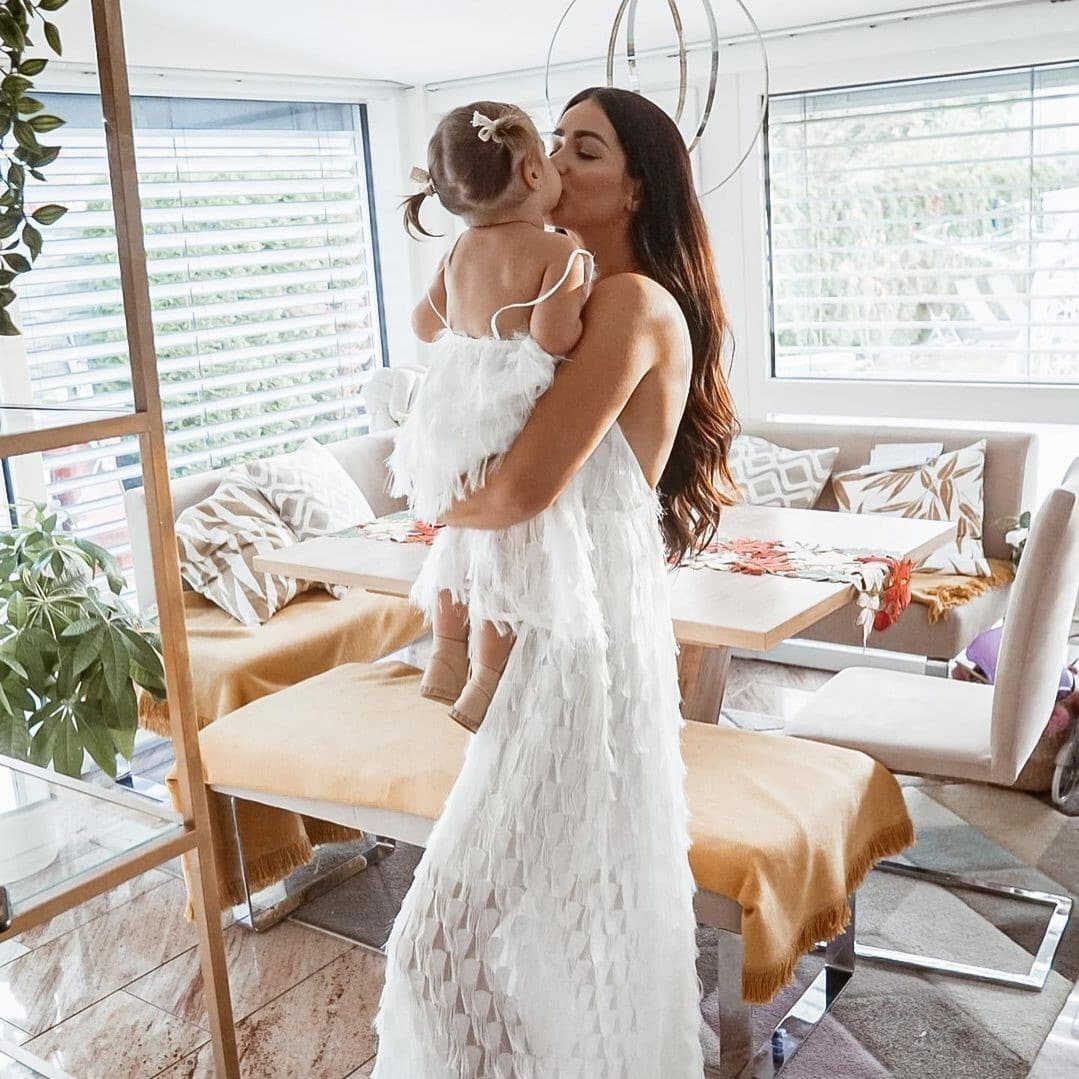 I browsed their site for what felt like hours until I felt the need to step back. How are these charming baby clothes worth so little but look stunning?
I was worried about PatPat—would the clothes tear at the seams and fall apart after my baby wore them a few times? Is this even a legit store?
I had my doubts, but curiosity got the better of me. So I crossed my fingers and checked out a cart full of clothes for my daughter.
Here's my honest review of PatPat.
About PatPat
Pat Pat Clothing is the brainchild of Albert Wang and Ken Gao in Mountain View, CA in 2014. At that time the two friends saw a gap in the kids' fashion market. They wanted to create an accessible way for moms to shop for cute clothes without spending too much money.
Thus, the launch of PatPat—a clothing store specializing in apparel and accessories for the whole family.
PatPat has 1.3 million followers on Instagram and 200k subscribers on YouTube. It's also been recommended on the homepage of the App Store, and even featured as the "App of the Day" in the UK.
But the question remains. Can a kids' clothing store offer low prices without sacrificing quality?
These Pat Pat reviews will dive deep into these topics: how to use the PatPat, whether the store is legit and why loyal customers rave about it non-stop.
What Is Patpat?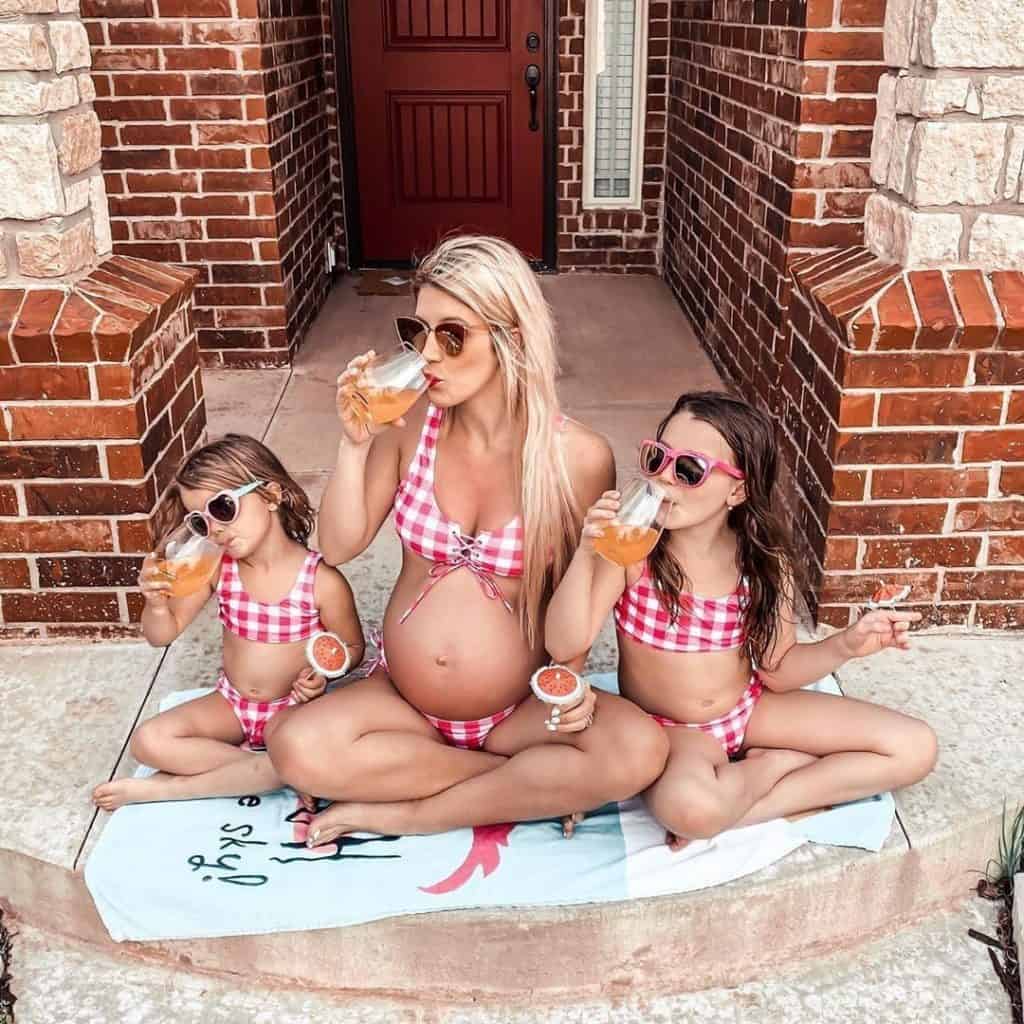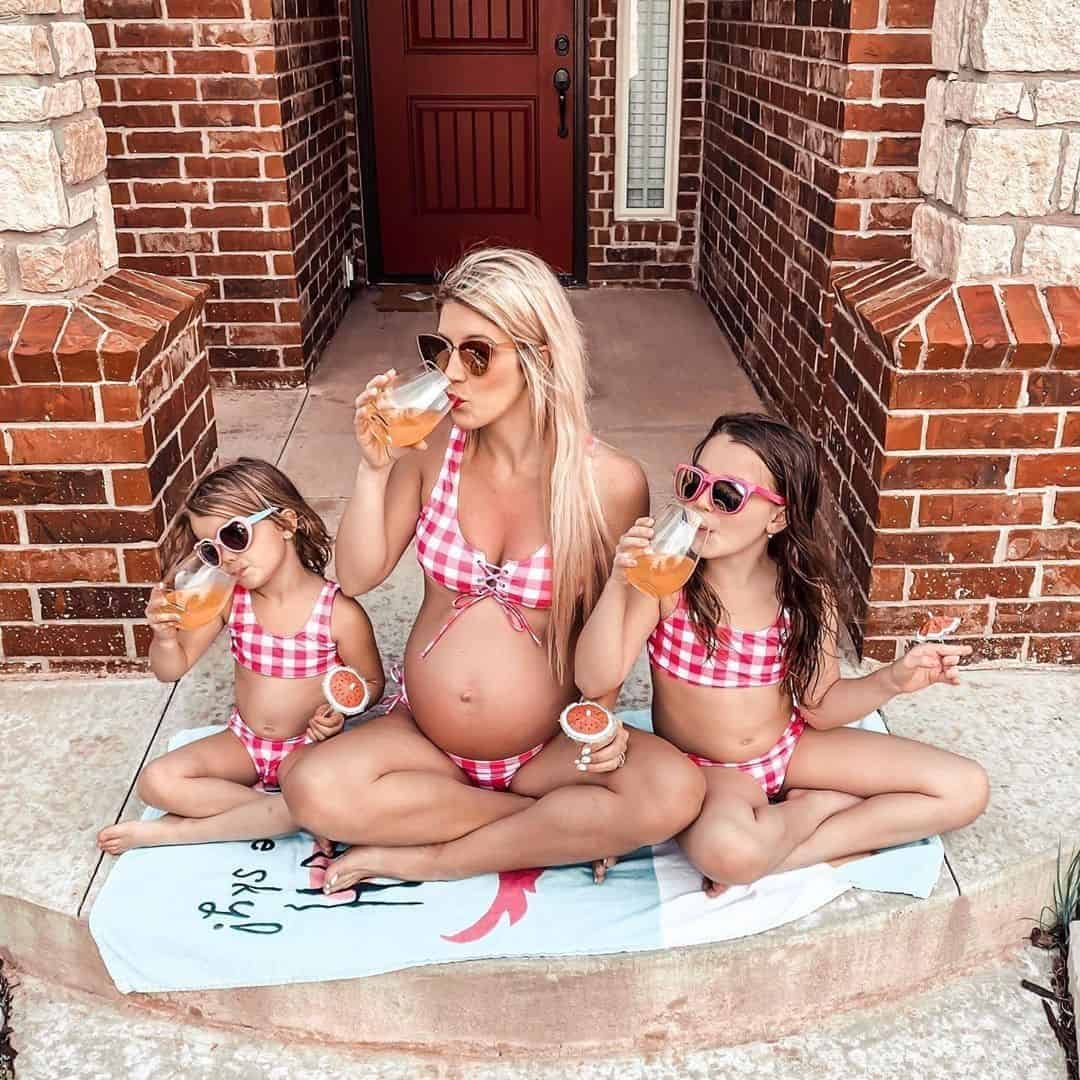 PatPat is a kid and family fashion brand that carries everything from children's clothing, to matching outfits, and gear for newborns.
They're known for their affordable price points.
Most of the clothes go with 90% discounts. Their 20 daily sales events launch every morning for moms to gobble up.
When shopping from PatPat, you can exchange the clothes up to 30 days after buy.
PatPat's brand promise is simple: "Cuteness and Quality at Great Prices that Make You Smile." They guarantee the most stylish, captivating kids' clothing without compromising on top-notch quality.
What Is It Like To Order Patpat Clothes?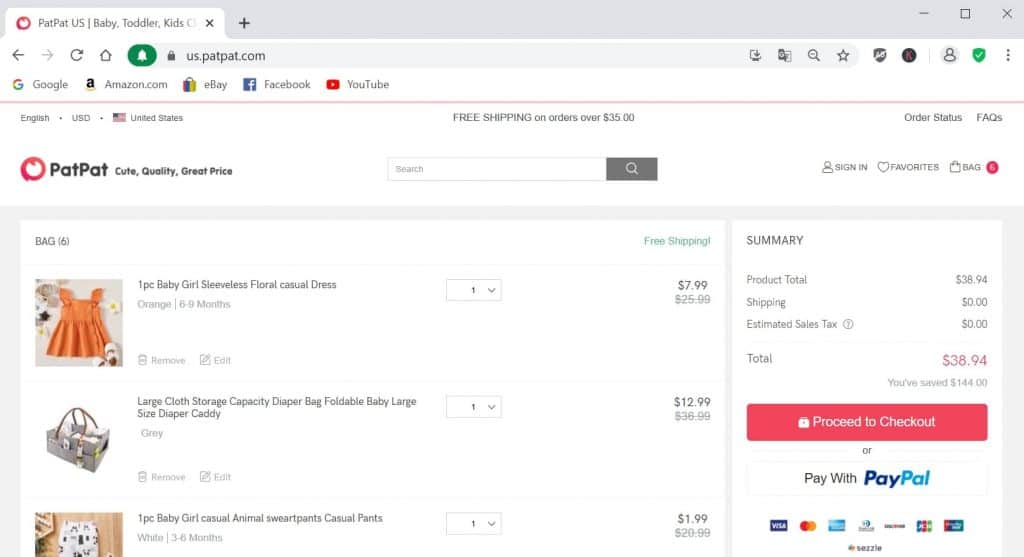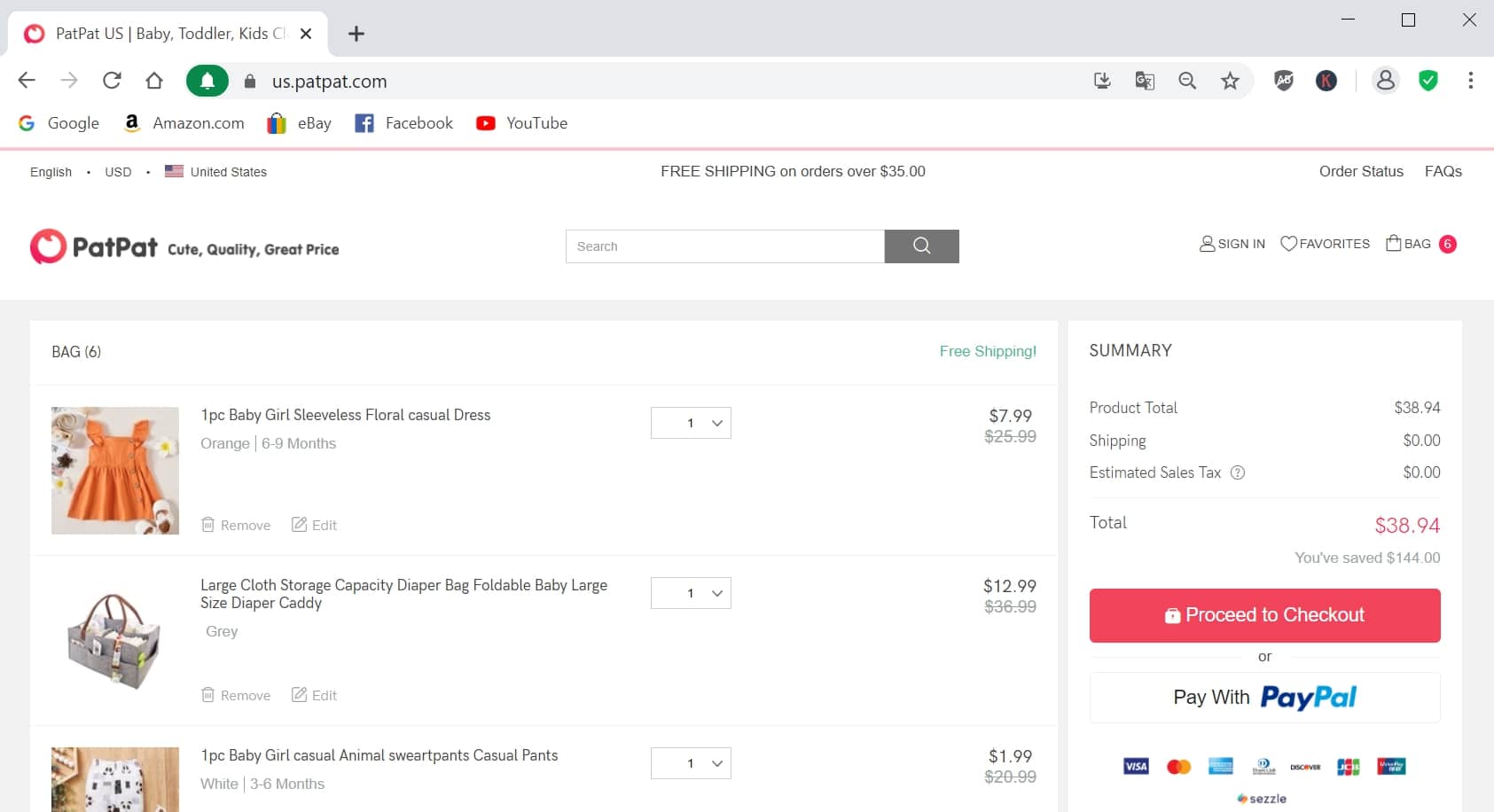 When you're an excited mom like me, shopping on PatPat can be a combination of overwhelming and heavenly. They have many products to choose from Pat Pat baby accessories, maternity clothes, and kid-friendly home decor.
The real "danger" lies in that there are cute and quality clothes not just for my child, but for me too. That means filling up my cart twice as much as when I shop for my baby!
PatPat ships to over 90 countries worldwide. Which explains why I see photos of babies sporting the cutest PatPat frocks even if they're not from America.
This family clothing brand offers free shipping for almost all countries. The smallest spend differs depending on how challenging it is to deliver goods to your area.
I was pretty lucky to get free shipping after I hit the $35 mark, which is the smallest spend for it in the USA. Thirty-five bucks don't sound like much, but with PatPat's prices, it's enough to fill a box with baby clothes.
If you don't hit the $35 spend, shipping costs about $6 for standard delivery, which isn't all that shabby either.
Is PatPat Clothing Legit?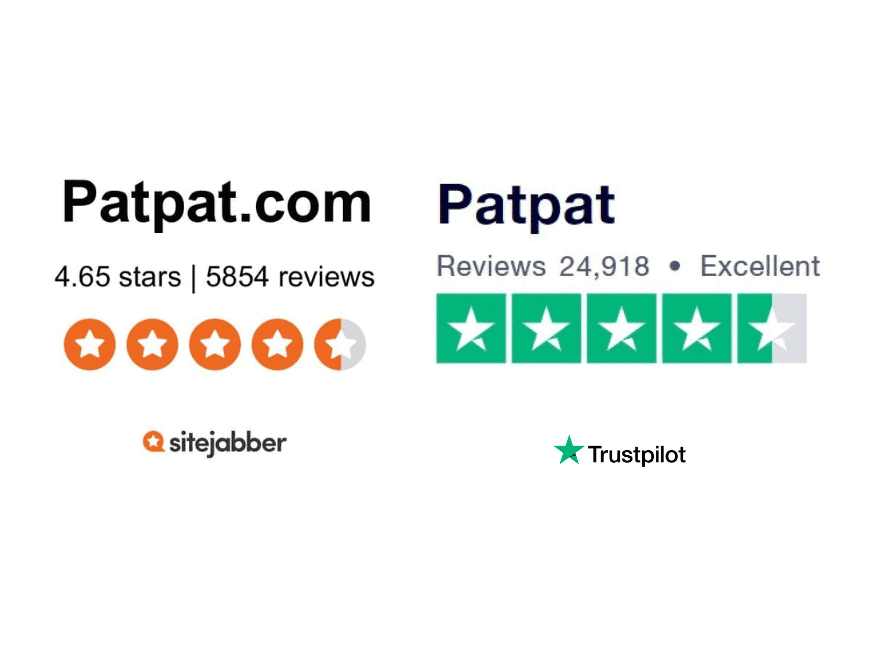 I'm thrilled to report from personal experience that PatPat is, in fact, a legitimate online store. Plus, it has gained over 5,800 reviews on Sitejabber, where it's gotten a close to perfect rating on service and value.
Tons of people commend the brand's fast-responding customer service. It comes in handy if you ever get into a problem with shipping or a mix-up with your order.
PatPat Overview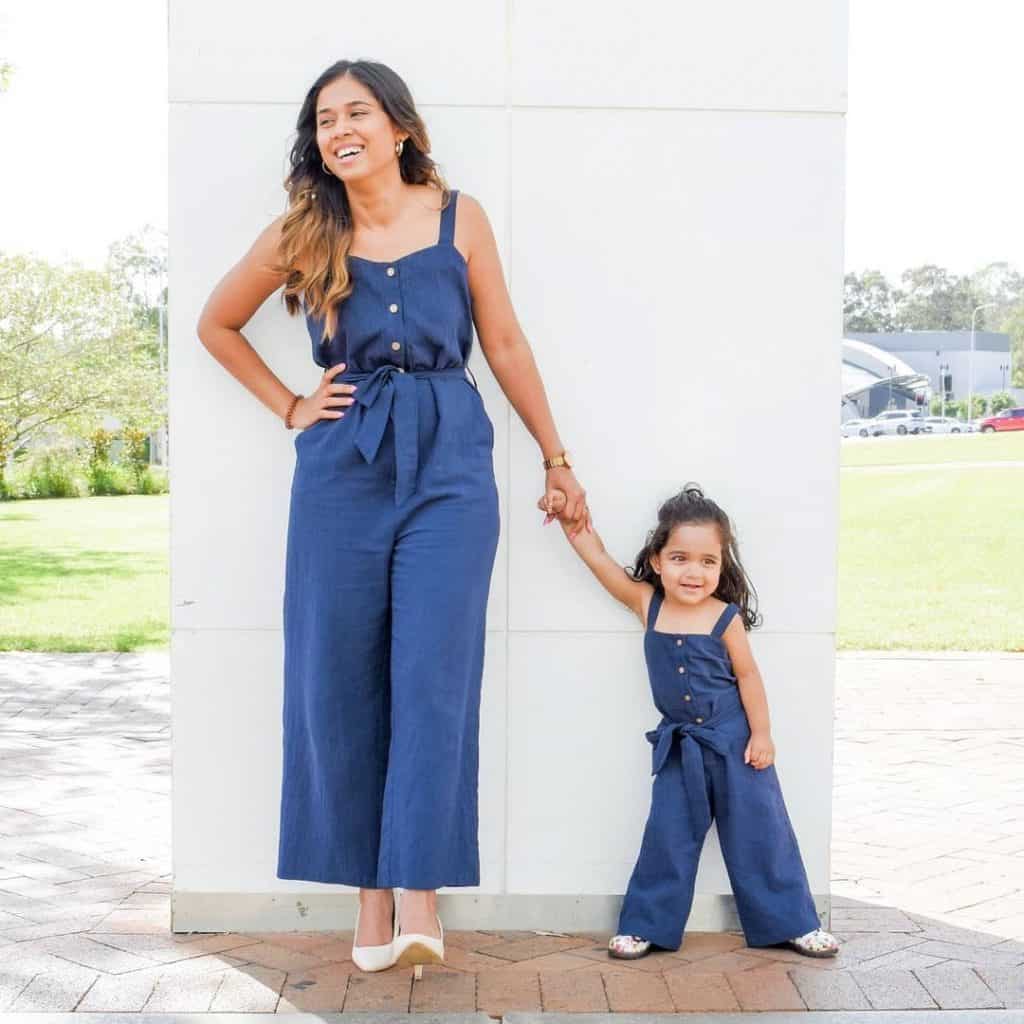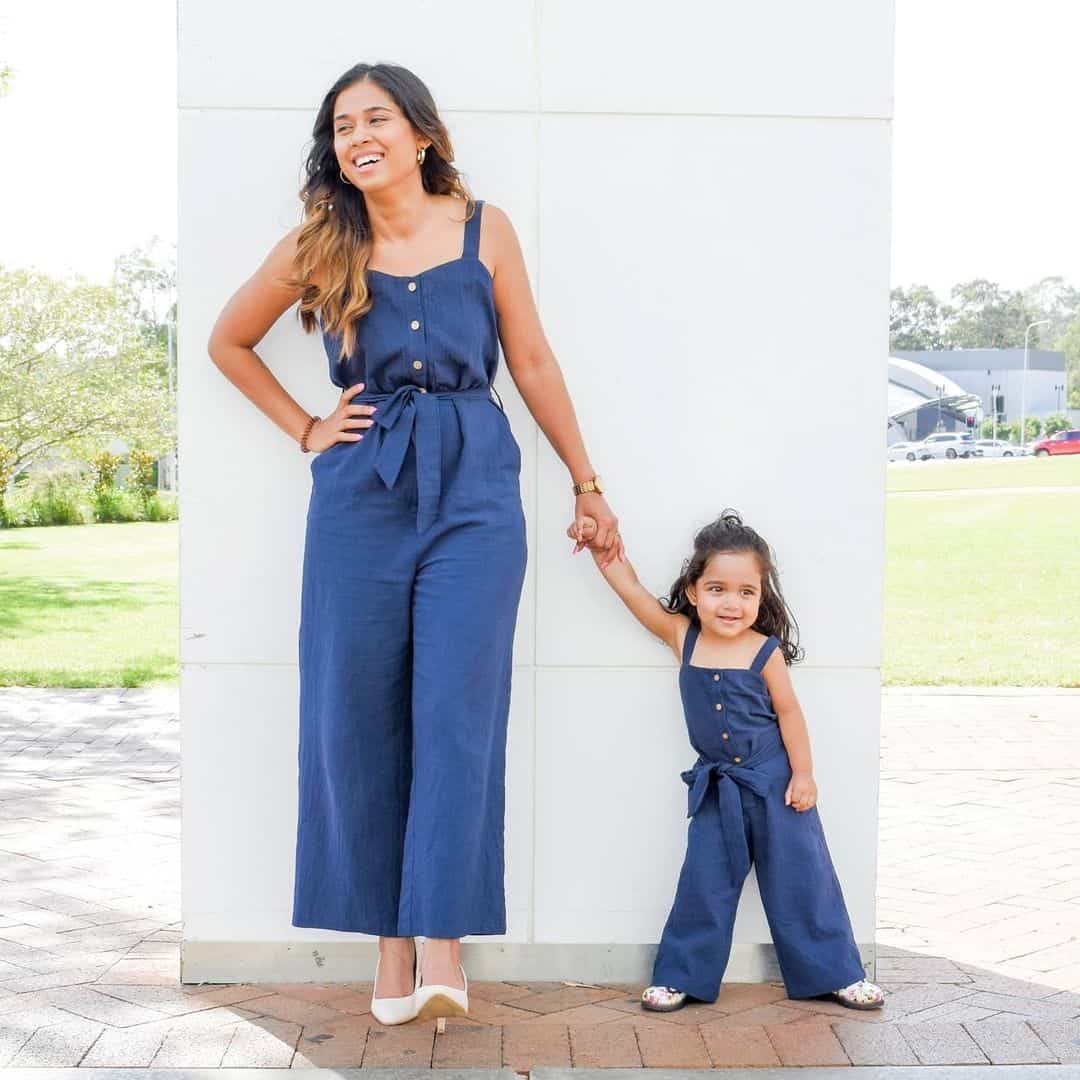 The crème de la crème of PatPat is in their baby clothes, which can fit newborns to children up to one year old.
There are onesies, shirts, bottoms, sweaters, jackets, shoes, and more for both boys and girls.
Also, it has special sections for dresses and swimwear. You can get practically the same clothing categories for your toddlers and kids, with the addition of beachwear, intimates, and pajamas.
The brand also carries baby gear so that you can always be prepared for every day wins of motherhood. They have bibs, pillows, reusable diapers, baby socks and gloves, burping cloths, and more. Anything you need to get you through taking care of the little rascals all day, you'll find on PatPat.
Now comes the fun part—the moms' section!
Aside from all the kids' apparel, PatPat offers so much for mothers too. From clothes that match your baby's, to flattering maternity dresses. From personal organizers and wall décor, all the way to lingerie and activewear.
You May Also Like: JTV Jewelry Reviews: 5 Best & 5 Worst | What's Worth Your Money $$$
You can shop for kitchen accessories, exercise equipment for your home gym, and even face masks for family walks to the park! Needless to say, Patpat has put the needs of both mom and child at the forefront of their store.
How Do PatPat Clothes Fit?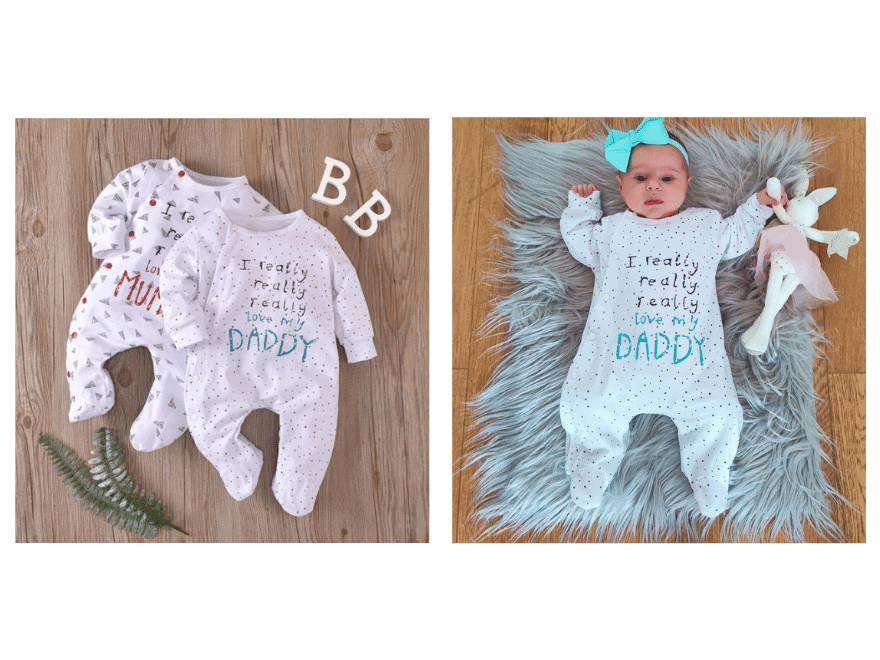 It can be tricky shopping for children's clothes. It isn't as simple as small, medium, and large for adults like you and me.
You have to know what age group your baby falls in, as well as their measurements.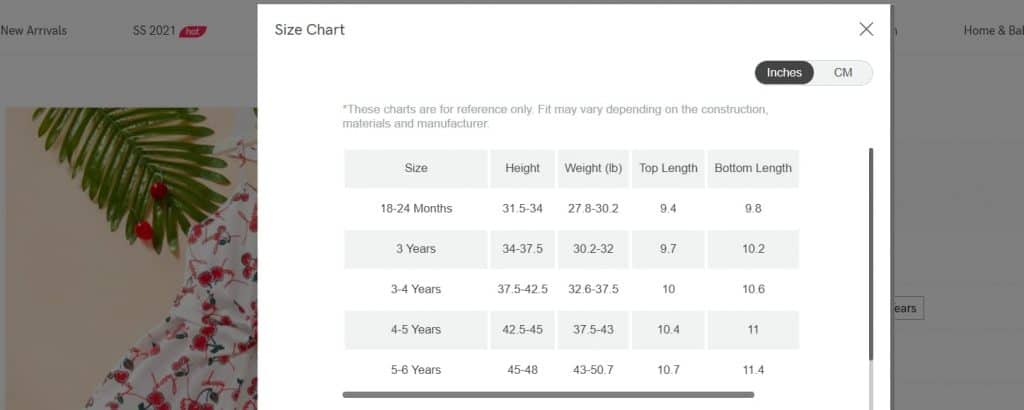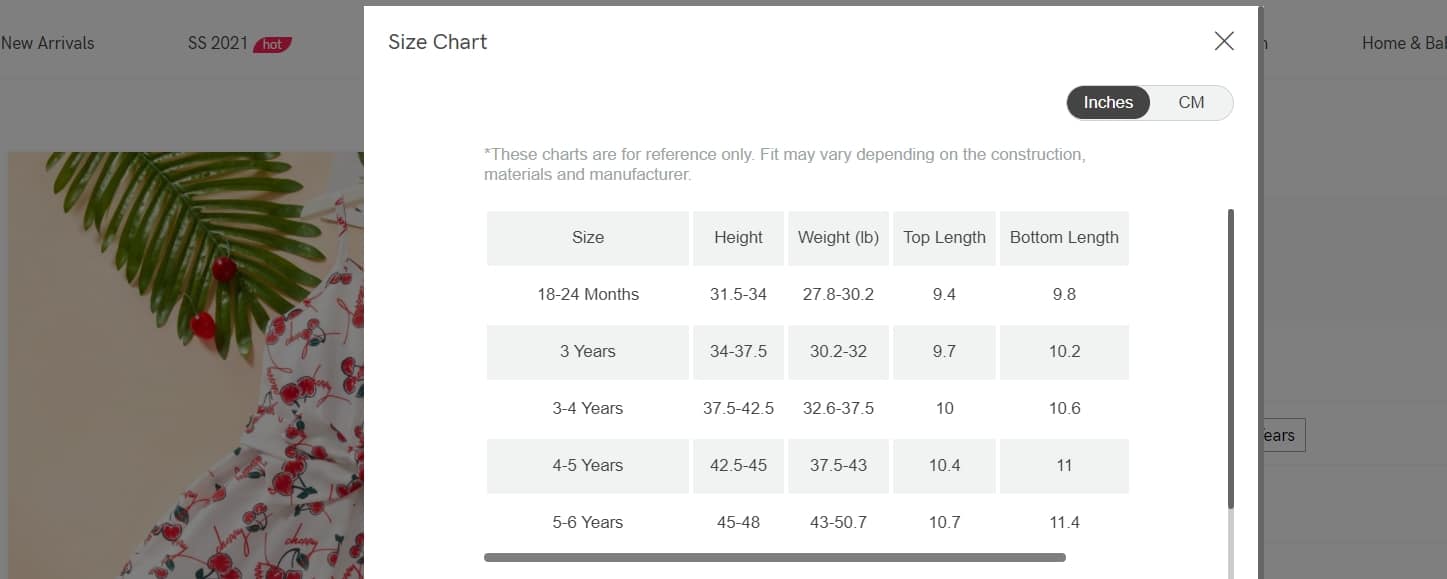 So it's a relief that PatPat clothes are true to size and fit well. As long as you double-check to get the right size according to their sizing chart, you should be good.
PatPat Video Reviews
Olivia Zapo had nothing but praises for PatPat.
In her video, she says it's great to finally find a kids' fashion store that carries cute and trendy clothes for boys, which she's had a hard time with. She also commended the pieces' sizing and durability.
Vlogger Aszj also did a first impressions video after shopping on PatPat for her baby girl. Her experience was made memorable by good-quality clothing that came at an affordable price.
"I feel like for the price everything is definitely decent quality," she said, impressed with the items she got. She also lauded PatPat's shipping and customer service.
Is PatPat Fast-Fashion?
Yes, PatPat is a fast-fashion brand. Their products are made in factories in China, and they dropship from there. They do not use organic or eco-friendly materials. They do not publicly state any eco-conscious or sustainable standards for their products or the working conditions of their workers.
PatPat's purpose is to quickly produce and sell trendy clothing that is cheap and accessible to a certain market of fast-fashion consumers.
For buyers looking for eco-frienedly brands, where you can get clothing made from materials like organic cotton, pima cotton, modal and cashmere, you would be better suited to shop from one of these luxury sustainable clothing brands.
PatPat VS Shein VS Wish VS Popreal
Like PatPat, Shein, Wish and Popreal are all fast-fashion brands selling cheap clothing from China.
It's easy to distinguish PatPat from Shein and Wish. While the two other brands offer stylish baby clothes too, they work in a different niche.
Shein is a cheap brand that focuses more on trendy pieces for young women.
Meanwhile, Wish is more of an all-around shopping network that carries items from fashion to electronics to jewelry.
That said, PatPat has an edge in terms of its expertise in kids' fashion.
But then we have Popreal—another children's fashion brand that carries matching clothing for mom and child in the latest styles.
While it's easy to fall into Popreal's rabbit hole of gorgeous clothes, they don't offer the same range and affordability PatPat does.
For one, Popreal doesn't come out with many discounts. Unlike PatPat , who likes to offer items at 90% off.
Popreal also doesn't carry maternity clothes and nursing products—two categories PatPat aims to focus on to lend a hand to new and expecting moms.
Clothes, shoes and accessories for babies, kids and toddlers


Matching clothes for family

1. Clothes, shoes and accessories for women, men and kids


Clothes, shoes and accessories for babies, kids and toddlers 

Matching clothes for family

Clothes for babies, kids and toddlers


Home decoration and organization,
Baby gear,
Maternity products,
Nursing

Active wear,
Home decor,
Pet supplies,
Cosmetics,
Jewerly

Home decoration and organization,
Baby gear,
Maternity products,
Nursing,
Home decor,
Pet supplies,
Cosmetics,
Jewerly,
Electronics,
Textile

Price example for baby clothes

Price example for women clothes

Free Shipping from 35$ for USA

Free Standart Shipping for orders over US$49.00

There is no free shipping, but usually it cost just around 3$.
You can try to find some additional codes for free shipping on Facebook

Free shipping on orders over USD$59

10% off for the first order


PatPat offers clothes with huge discounts, up to 90%.

10% off for orders over 29$


20% off for orders over 69$

There are some promo codes for that.

You can find them in your email, profile or after completing the Daily Login Bonus challenge.

10% off for the first order


30 days ro change your mind

Return shipping costs depend on your location and the item purchased

The products can be returned within 30 days

You can buy clothes and all gears for your baby and yourself in one place


It has an App for both iOS and Android devices

Support chat on the website

Wide range of maternity and nursing products

Really wide range of clothes for the whole family
+ items for your pets 

Also has an App for both iOS and Android devices

Wide range of everything, not just clothes but supplies, items for house, car, pets and everything you could imagine


You can buy everything in one place

Have some pretty good designs 

Wide range of clothes for kids

You need to wait for your order

Doesn`t have baby gears and nursery range are pretty narow


Has just 2.9 points on TrustPilot

The only way to use the website - is log in from the beginning


Hard to find something particular

Doesn`t have maternity and nursery products
Neither women clothes


Doesn`t have a lot of discounts and promotions

PatPat PROS and CONS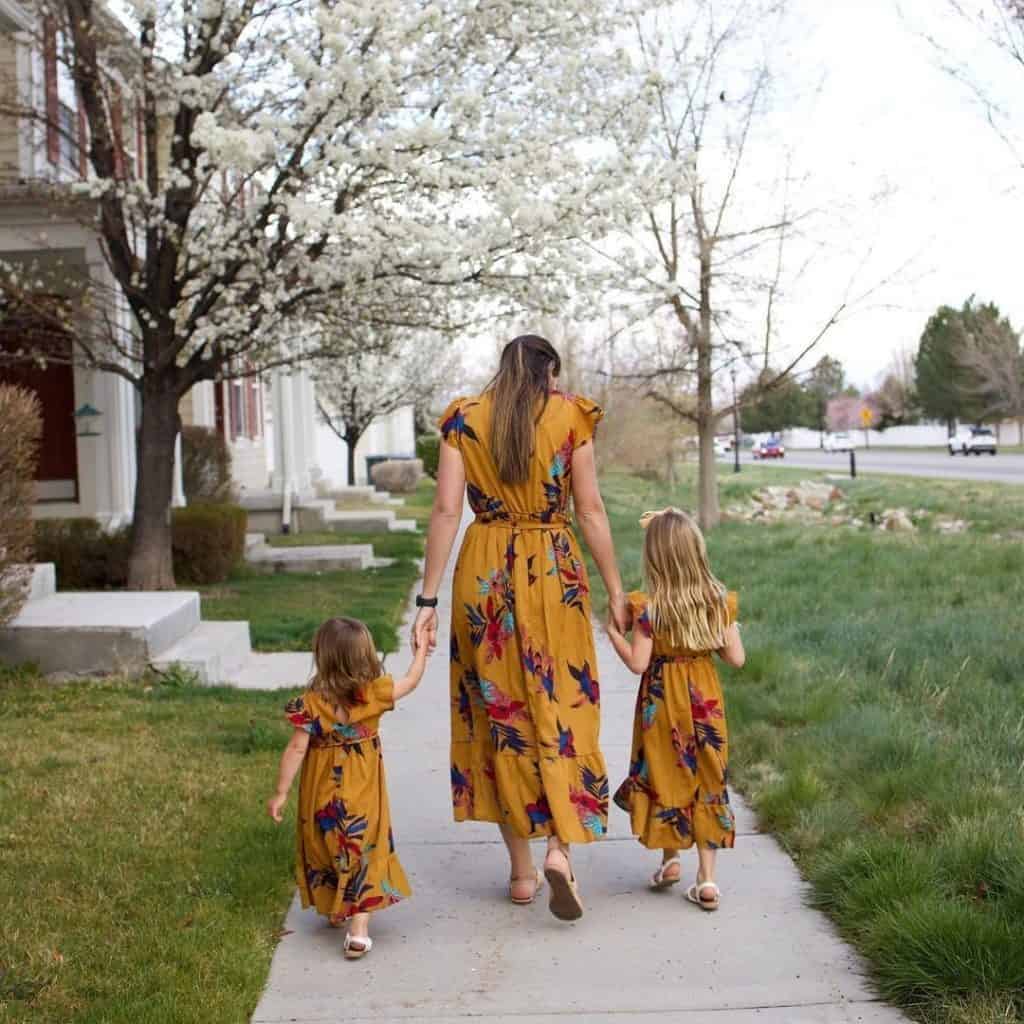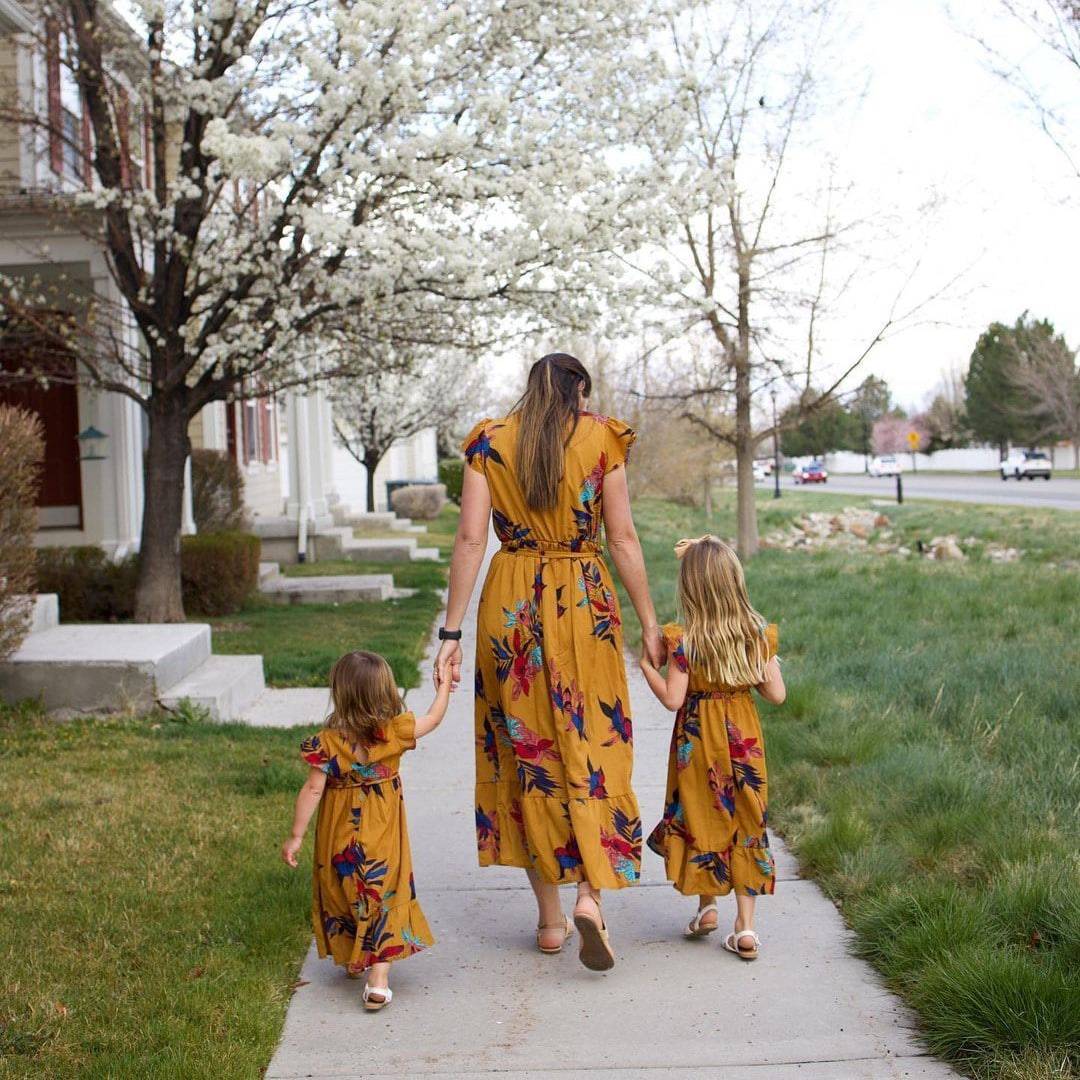 Just like all fast-fashion brands, PatPat isn't perfect; there's always room for improvement.
PatPat Pros:
PatPat Cons:
PatPat What Do Customers Think?
PatPat has a whopping 4.5 rating on Trustpilot. Happy customers rave about the quality and how easy it is to contact customer service.
People also say they'll keep coming back to PatPat because of how cheap the prices are. All in all, it seems that people most enjoy the brand's wide range of clothing options and value-for-money.
The only low scores were given by a handful of people who got their PatPat orders later than they anticipated.
Some people even had to wait three weeks for their order to get to their doorstep! But it's nice to see that a representative from PatPat addressed all these concerns.
If you're concerned about how long you have to keep tabs on your shipment, check out PatPat's website for lead times in your area.
However, PatPat's score on Reseller Ratings is a tad lower at around 3.7. That said, the majority of customers at 71% are completely satisfied with PatPat.
PatPat Promotions and Discounts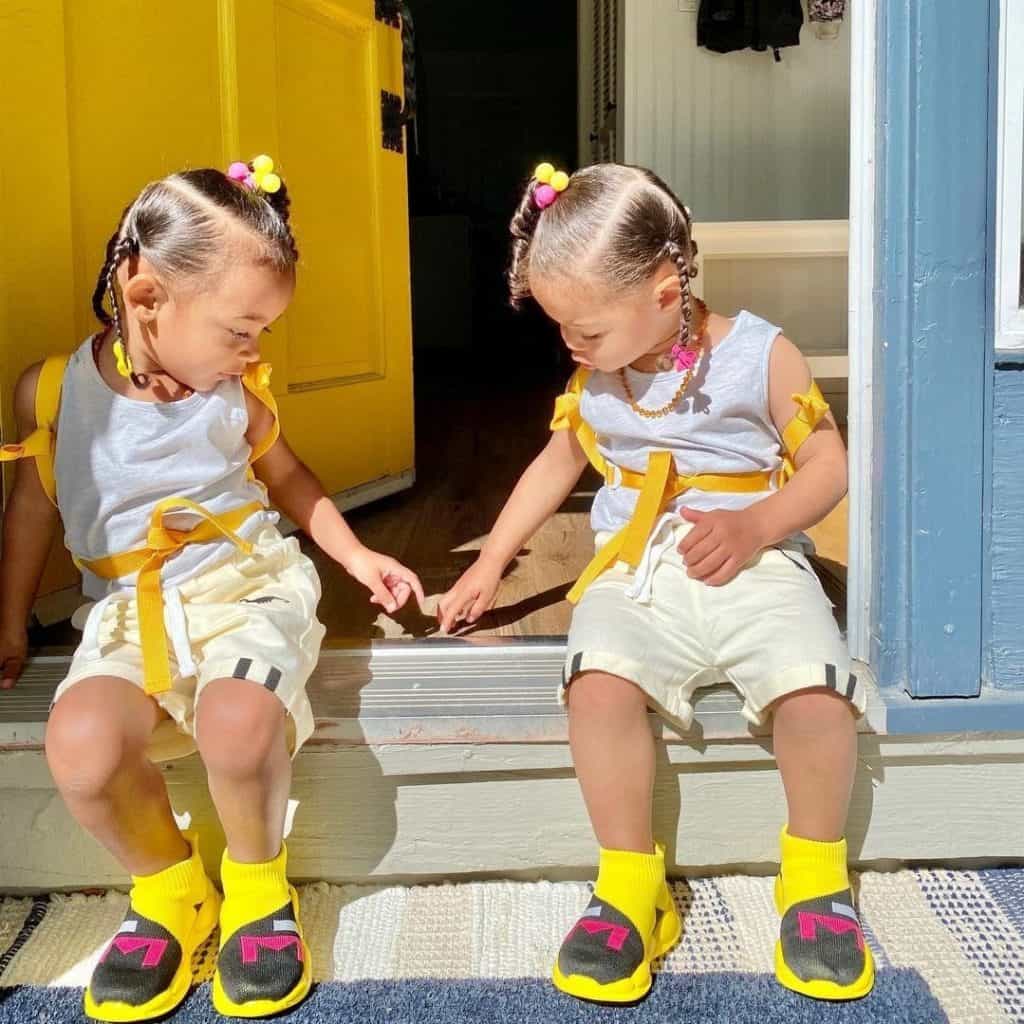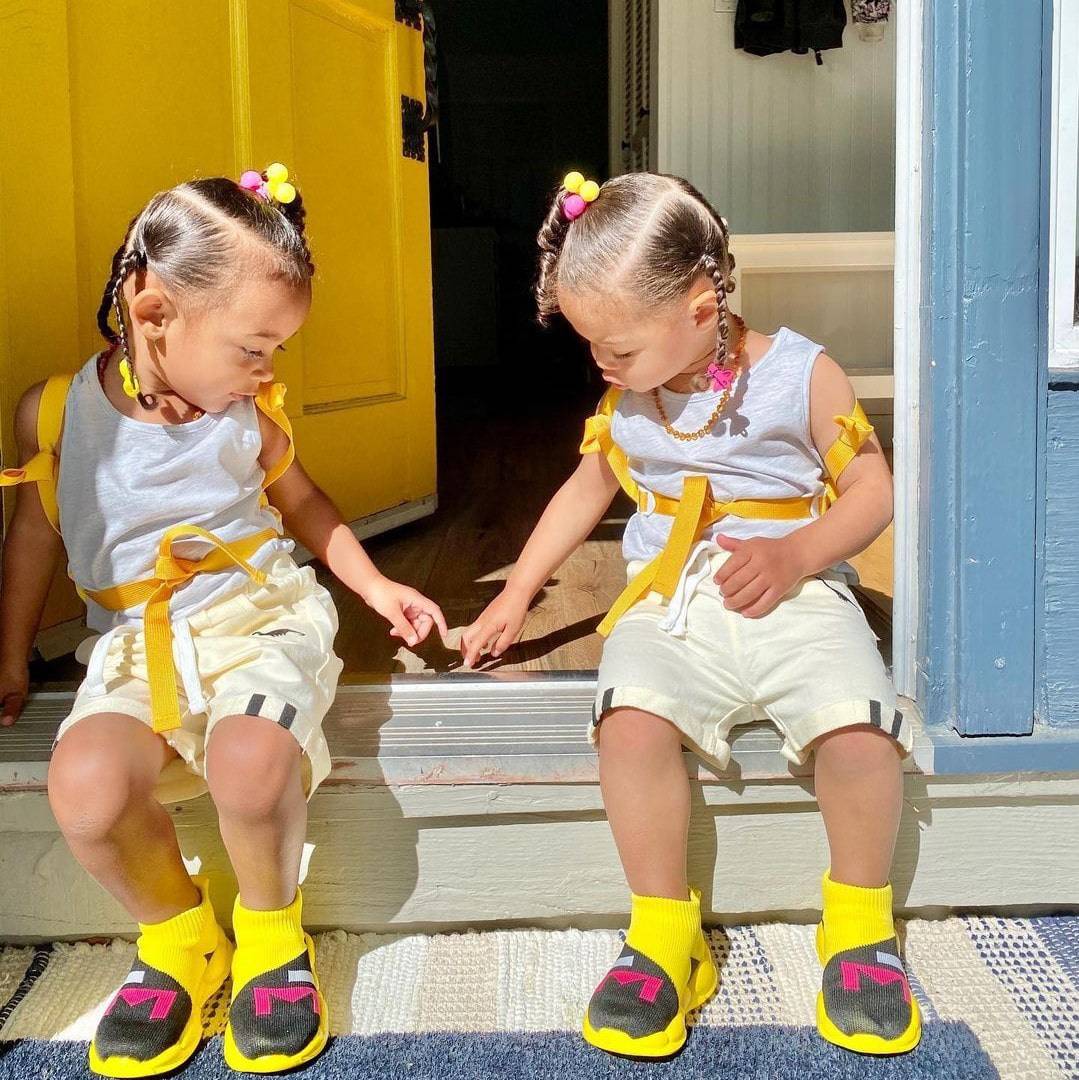 PatPat is well-known for its low prices that will make any budget-tight mom ecstatic. The cherry on top is that they also have huge discounts—sometimes up to 90% off.
Every morning, they launch 20 new daily sales events, which is sure to keep you coming back and adding more and more to your cart.
These events have landed me really good deals since many of the prices drop to as low as $1.99 when on sale.
You also get tons of incentives that will keep you coming back to shop.
For each friend you invite to shop at PatPat, you're awarded $10 wallet credit! They also have a point-earning system to get extra coupons and discounts the more you buy.
Where Is PatPat Located
The company was founded by Albert Wang (CEO) and Ken Gao (COO) in California, USA and it has a USA registration in the United States. The operations and factories are in Hong Kong, and the company is funded by Chinese investors.
Is PatPat Worth It?
PatPat has top-notch customer service, rave reviews on Trustpilot, cheap prices, and a 30-day exchange policy.
PatPat has many mommy-and-me outfits to choose from. At PatPat, you get a clothing variety without burning a hole in your pocket.
Is PatPat worth it? Well, that is a personal choice that depends on your opinion about fast fashion. If budget is your only concern, and you don't mind buying non-organic clothing, then PatPat may be a good fit for you. However, if you are on the sustainable side, then we would recommend these brands as a better fit.