Not sure if JTV's affordable jewelry is right for you? Here's everything you need to know about them. We'll even give you a rundown of our top five best and worst jewelry pieces on their site in this JTV review.
Is JTV Legit?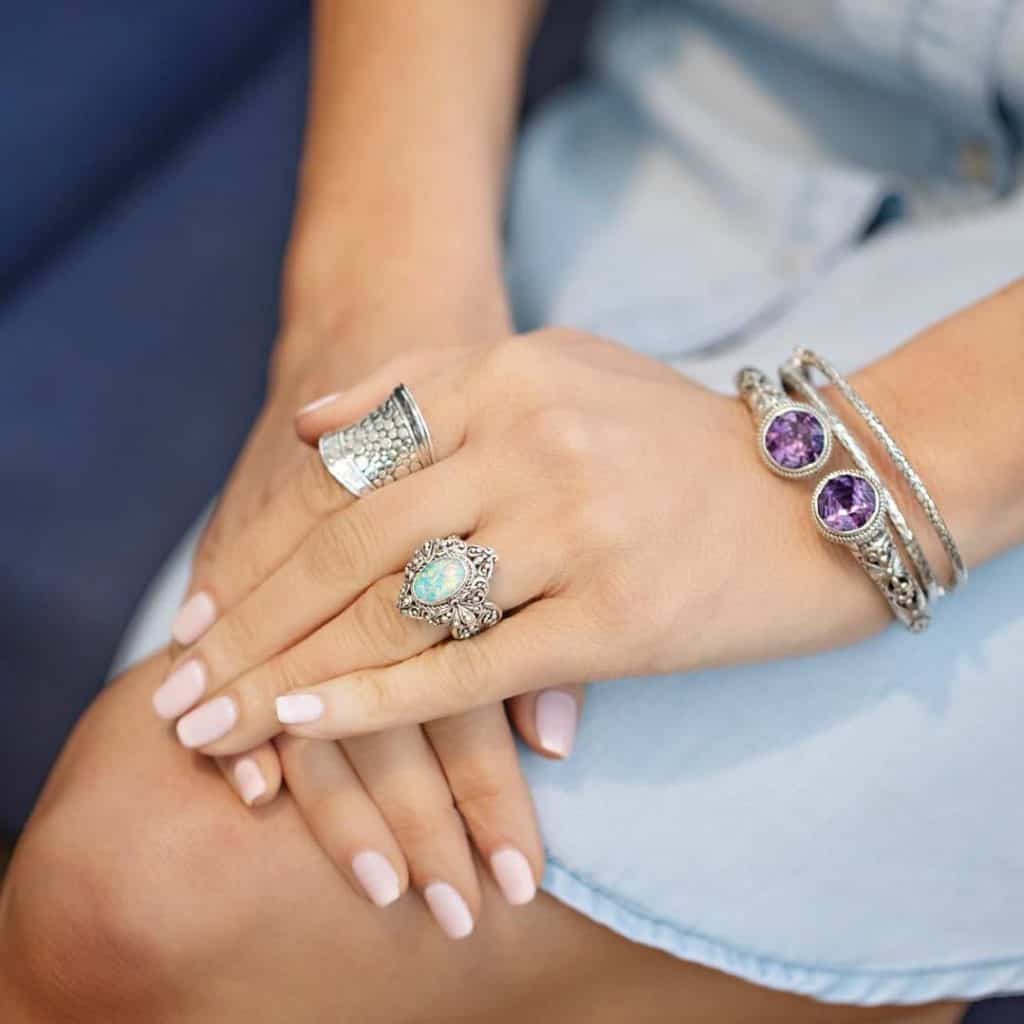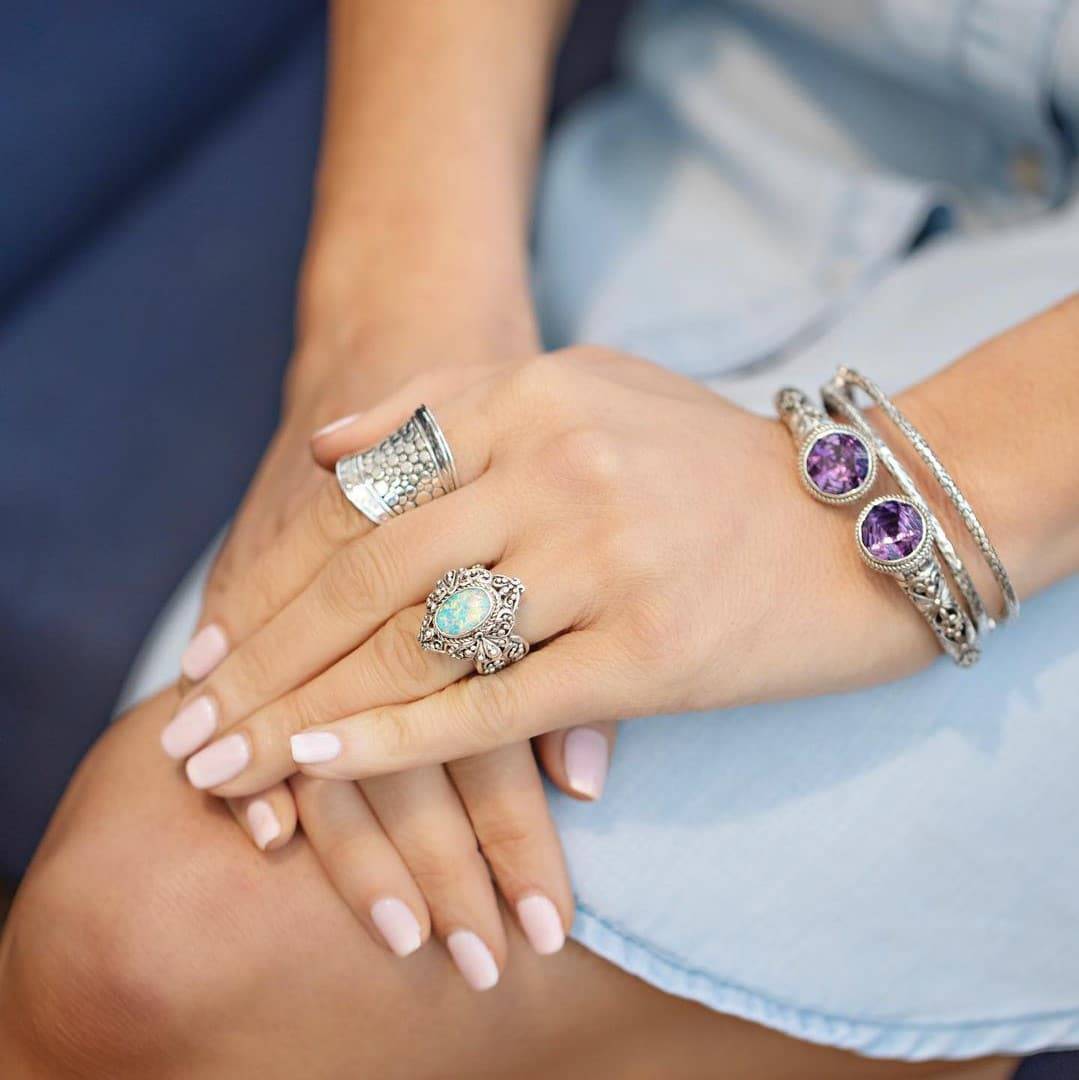 JTV, also known as Jewelry Television, is a TV channel turned website where you can shop for the hottest deals on jewelry. They carry any type of jewelry you can think of, from bracelets to rings to earrings. Their diverse selection on jtv.com rounds up to a whopping 2,000-item range.
Although it started out on TV, the brand has gained an impressive following on social media. They boast 40.6k Instagram followers and over 735,000 likes on Facebook.
They even have a YouTube channel where they post videos showcasing gems through games and unboxing videos. 125k subscribers tune in to these videos twice a week.
JTV partners with several jewelry brands to make them available on their shopping website. You can bet you'll find big discounts on clearance jewelry from all sorts of brands, and on women's jtv jewelry, too. They also work with brands exclusive to JTV, such as Southwest Style and Bella Luce.
The best part about JTV is that prices are affordable and won't burn a hole in your pocket. That said, the pieces and gems are still of the highest quality. So, you don't have to sacrifice luxury and beauty just for a good price tag.
JTV Pros and Cons
JTV Pros:
Has been around for 25 years, so you know they're trusted and reliable
Offers a wide range of jewelry pieces with 80 types of gemstones to choose from
You get free shipping for any order over $49
The prices are friendly and affordable
Has a mobile app so you can go shopping whenever and wherever you want
Multiple financing options available, including splitting your payment into four installments
JTV Cons:
Their support team can be difficult to contact and communicate with
They accept returns up to 30 days after getting your order, but they charge $6.99 per return
What makes JTV unique?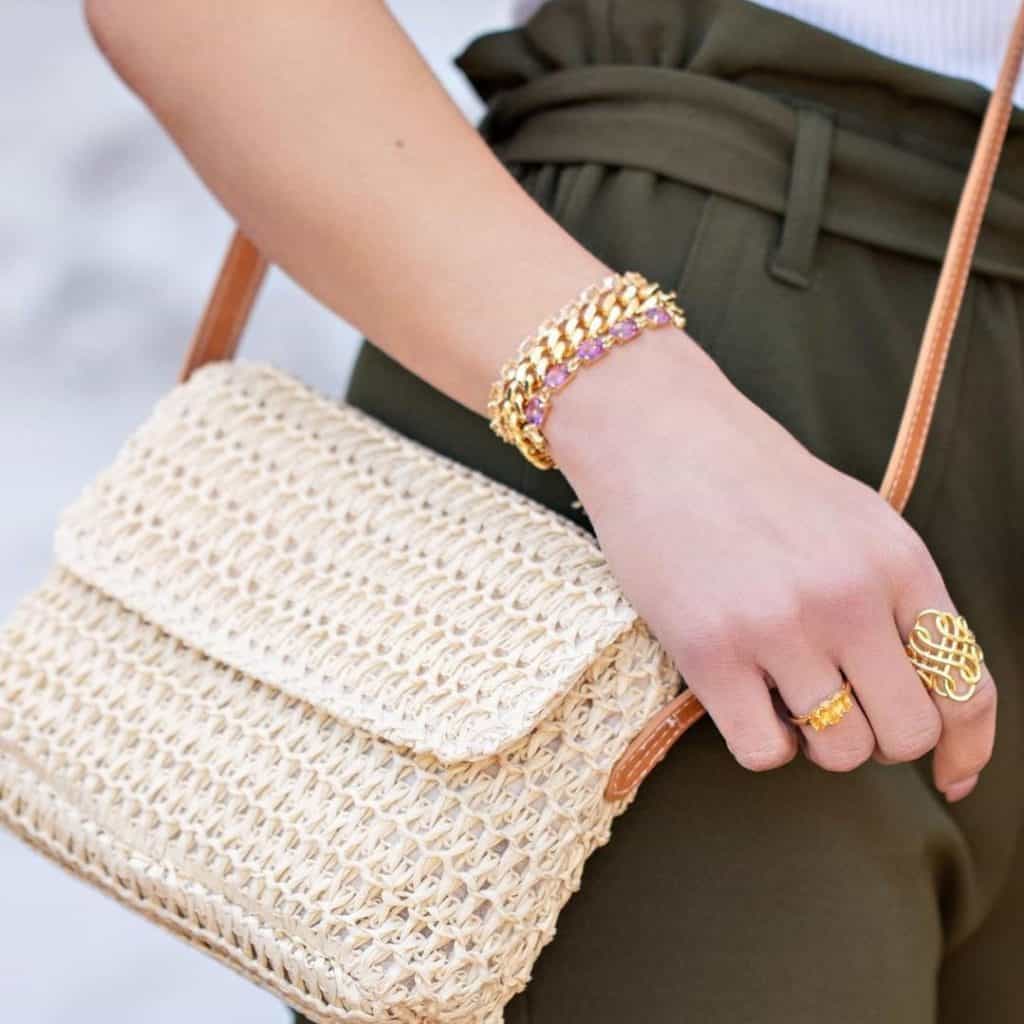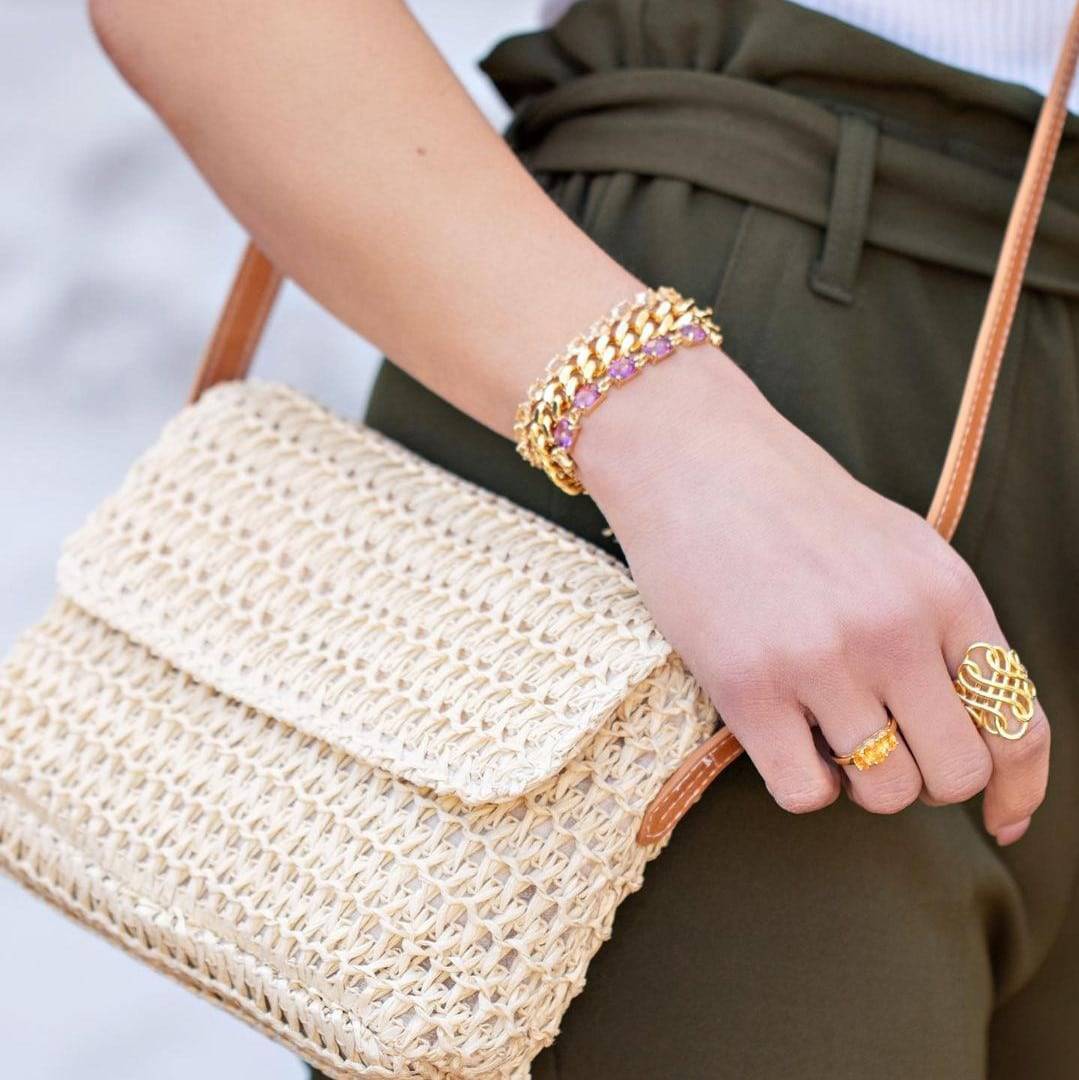 Aligned with their mission to make jewelry available to all, their prices are quite friendly. If you're lucky, you'll even find up to 70% off on some pieces.
JTV aims to make jewelry accessible to everyone in the USA. And after over 25 years in the jewelry industry, they put up their website for 24/7 shopping.
Although JTV is a thriving jewelry website, it has its roots in television. The shopping channel first aired in 1993 under the name America's Collectibles Network®. On the show, people could buy anything they desired, from baseball cards to home decor.
Later on, the show developed acumen and deep knowledge in gems and jewelry. They rebranded as Jewelry Television®, more popularly known today as JTV.
What's cool about JTV is its collection of extraordinary jewelry pieces. Their jewelry is made with 80 unique species of gemstones, like amethyst, sapphire, morganite, and more. They also have the learning library section on the site so you can find out more about each stone.
And JTV.com isn't just a place to scour and shop for jewelry. At any time you wish, you can watch their livestream to hear more about their featured pieces.
The 5 Best and 5 Worst JTV Products
It can be overwhelming shopping on a jewelry website with such a huge collection. To help narrow down your options, take a look at what we think are the best and worst JTV products.
We've chosen one for each type of jewelry to give you an idea of what to avoid and what should already be in your shopping cart.
The 5 Best JTV Products: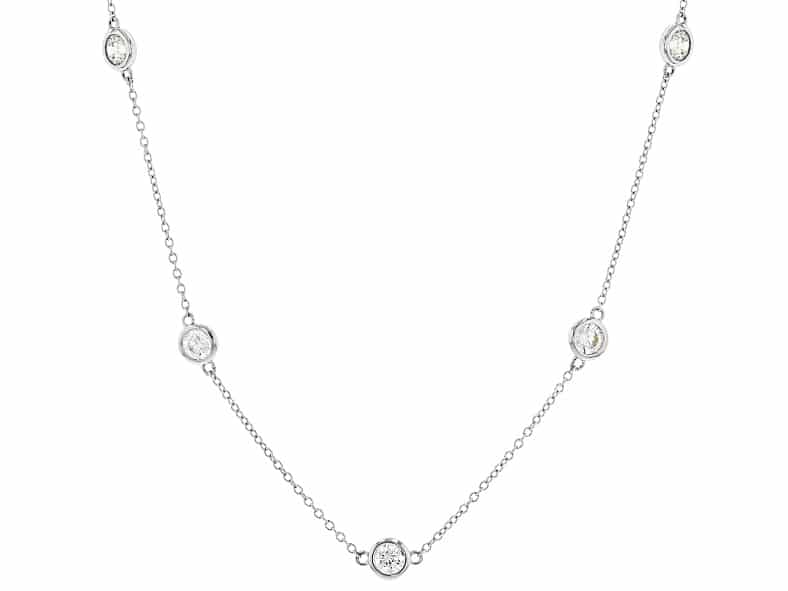 White Zirconia From Swarovski ® Platinum Over Sterling Silver Necklace (2.90 ctw)
Looking to rock a chic silver piece around your neck? Check out this chain necklace from Bella Luce.
The silver necklace is made platinum over sterling, giving it brilliant shine. It's littered with little cubic zirconia stones, a round-shaped type of man-made diamond. The spring ring closure makes it easy to hook and unhook, making it a breeze to put on over your neck.
The necklace has a total carat weight of 2.90 ctw.
This is fairly light, and it translates in the necklace's delicate and dainty appearance.
It's great for any occasion, whether it's for a fancy night out or modern day-to-day outfit.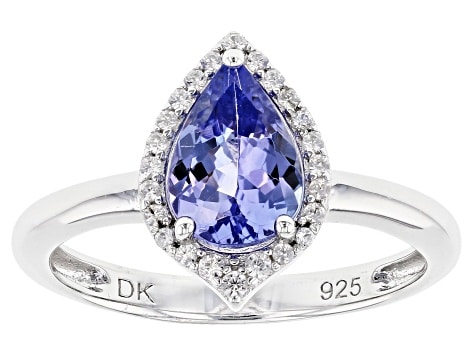 Blue Tanzanite Rhodium Over Silver Ring
Flaunt a captivating pop of color on your finger without compromising elegance. This blue tanzanite ring is the perfect finger accessory to get heads turning.
The band is made with rhodium over sterling, giving it that glorious white gold look. At the very center of the band sits a blue, pear-shaped tanzanite that glimmers like the midnight blue sky. It has a halo setting, lined with pavé-set zircon stones, keeping it the center of attention.
This is a magnificent ring for any powerful woman who wants to make a bold statement. It's not super wild and retains a classic feel, but is still sure to stand out among other ring gemstones.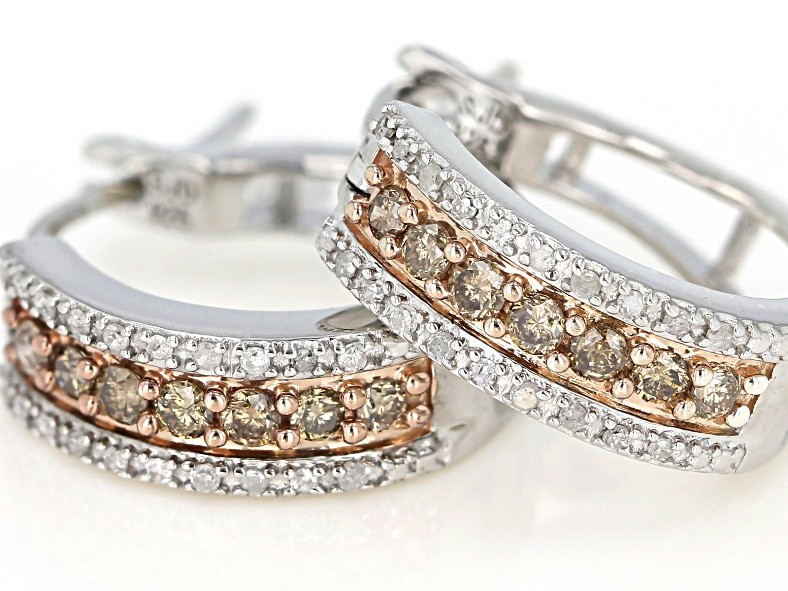 Champagne And White Diamond Rhodium Over Sterling Silver Hoop Earrings
This pair of two-toned earrings gives classic silver hoops a more modern twist. Instead of just smooth, traditional white gold, these hoops are riddled with white and champagne diamonds.
These tiny diamonds line the front of the earrings. A strip of champagne-toned gems is sandwiched between smooth, glistening white diamonds. The contrast between the two tones gives a playful yet sophisticated vibe, making it versatile.
Each earring has a saddleback backing. That makes it super easy to snap on while you're dolling up and snap off after a long day. It's excellent for those who hate having to wear multi-piece earrings.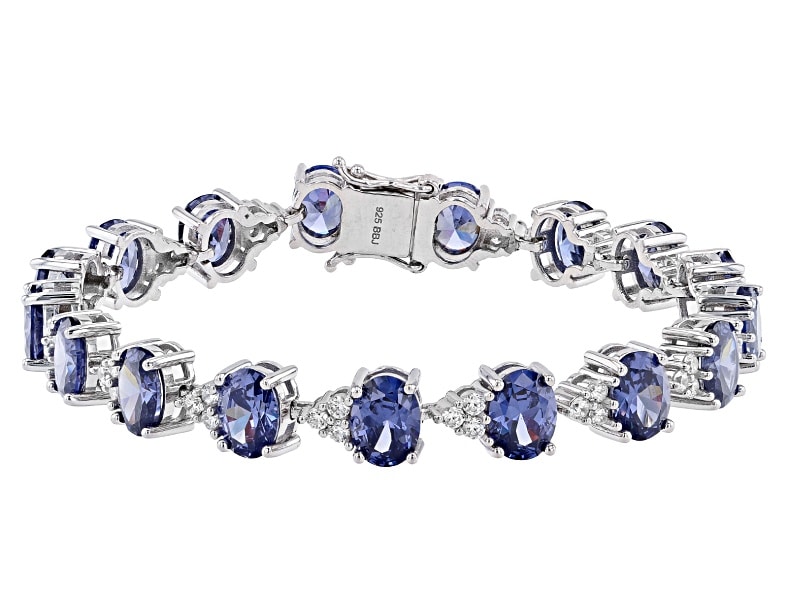 Blue And White Cubic Zirconia Rhodium Over Sterling Silver Tennis Bracelet
This sterling silver tennis bracelet from Bella Luce's Esotica line is fit for a queen who loves color. The silver chain is lined with 17 blue tanzanite gems alternating with white cubic zirconia stones.
The color combo of deep blue, clear white, and silver will look exquisite on cool-toned skin.
There's a hidden box closure inside the bracelet, making it look seamless on the outside. The chain is seven inches long, allowing it to be snug and never too loose on your wrist.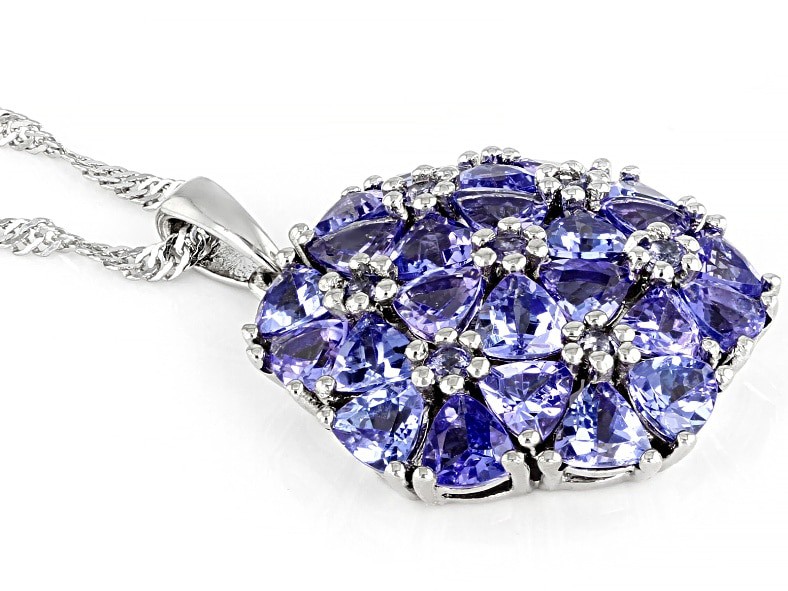 Tanzanite Rhodium Over Sterling Silver Pendant With Chain (5.34ctw)
Looking for a pendant that is playful and catches attention as soon as it's spotted? You'll fall head over heels for this periwinkle-colored tanzanite pendant.
This beautiful pendant is made of a cluster of 24 tanzanite zoisite gems, giving it that lively indigo hue. These trillion-cut stones add intense sparkle to this pendant, too.
The cluster pendant comes with a sterling silver chain that is 18 inches long. It has a lobster clasp to make wearing it easier. It also comes with a two-inch extender in case you want to adjust the length to something more long and loose.
The 5 Worst JTV Products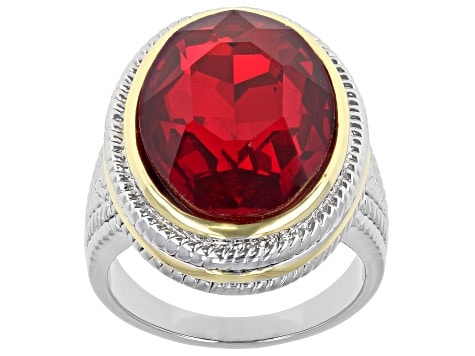 Two Tone Red Crystal Solitaire Ring
While this solitaire ring's gorgeous red crystal reminds us of ruby gemstones, the design doesn't give the centerpiece justice. The gold and silver shank is distracting, taking away attention from the red stone.
Overall, the style of this ring looks a bit too old-fashioned and aged. Because of that, it could end up making you look more mature than you actually are. It also looks bulky because of the thick band and chunky gem, which may not be the most flattering on your fingers.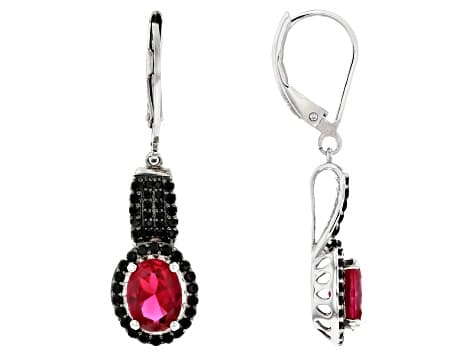 Red Lab Created Ruby Rhodium Over Silver Earrings (3.54ctw)
Colorful earrings are always fabulous for a night out. However, you have to be careful about it looking too gaudy and flashy.
Take this pair of rhodium over silver earrings. While the red rubies are stunning, they're placed against black spinel stones. This dark hue takes away from the shiny, lavish red, making the colors clash. The combo of silver, red, and black might make the earrings hard to pair with everyday outfits.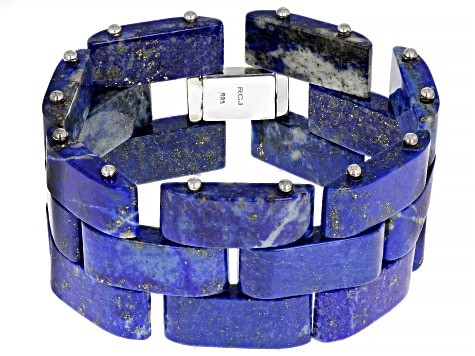 Blue Lapis Lazuli Rhodium Over Sterling Silver Bracelet

Here's another example of vivid color gone wrong on what could have been a gorgeous piece. This bracelet is made entirely of blue lapis lazuli arrange to look like blocks. The design and placement of these pretty stones make the bracelet look bulky. It ends up looking more like it's a kid's bangle instead of a dainty chain.
It also has a marble design that makes the bracelet look a bit dirty. It's not the type of bracelet you'd wear if you want to make a great impression. It seems quite overpriced for $156.39.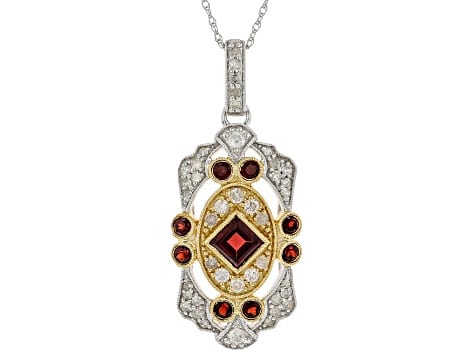 Red Garnet & White Diamond 14K Two-Tone Gold Pendant (1.65ctw)
While a lady can never have too many gemstones, they don't all have to be forced into one pendant. That's how it feels looking at this red garnet and white diamond pendant by Park Avenue Collection.
There are way too many gems clustered together without telling a cohesive story. It looks like there's too much going on in this piece, making it hard to style and pair with clothes. You run the risk of adding a few years to your age when you sport this on your neck.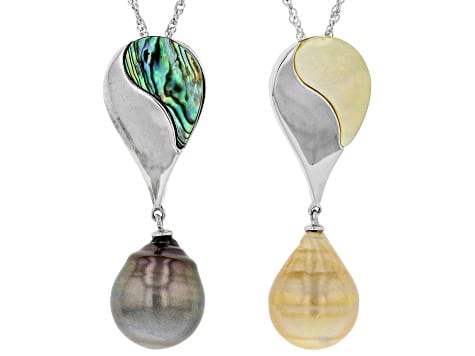 Cultured South Sea & Tahitian Pearl, Mother-of-Pearl & Abalone Shell Rhodium Over Silver Pendant Set
Pearls are always gorgeous, so you don't need to do too much to any pearl jewelry design to make it work. Unfortunately, it doesn't seem like that's the case with these pendants.
Instead of putting the South Sea and Tahitian pearl in the limelight, the other elements overshadow it. The two-toned design doesn't mesh well with the beautiful pearl hanging at the bottom. It's yet another piece that doesn't seem worth the high price of $178.49.
JTV Reviews
There are mixed reviews all over the web about JTV. This is especially so when it comes to their customer service. It has a low score on Sitejabber. On the site, people complain about customer support and the process for returns.
On Reviews.io, around 63% of customers will happily recommend JTV to their friends and loved ones. Some people love their purchases and gush about their purchases, while others got unlucky with low-quality pieces.
The good news is that there are tons of reviews full of praise on the actual product pages on the JTV site. There are also a couple of content creators who rave about JTV's jewelry pieces, so you can trust that it's a legit brand.
For example, YouTuber Fabulous Sirena gladly shared her JTV haul in her vlog. Her haul included necklaces, rings, and bracelets, all in different gemstones and styles. She was extremely happy that she got "boujee" pieces that were grandiose and fun, but for a fair and affordable price.
Is JTV worth it?
If you're a jewelry aficionado but hate how expensive it usually is, JTV will be your best friend. Its excellent range of products, huge sales and discounts, and free shipping above $49 makes it super worth the buy.
Plus, you always have 30 days to return any pieces you're not completely happy with. That way, you're always sure that you'll end up only with the jewelry you actually love!