MelodySusie Nail Drill and Nail Lamp Reviews. Are They Legit?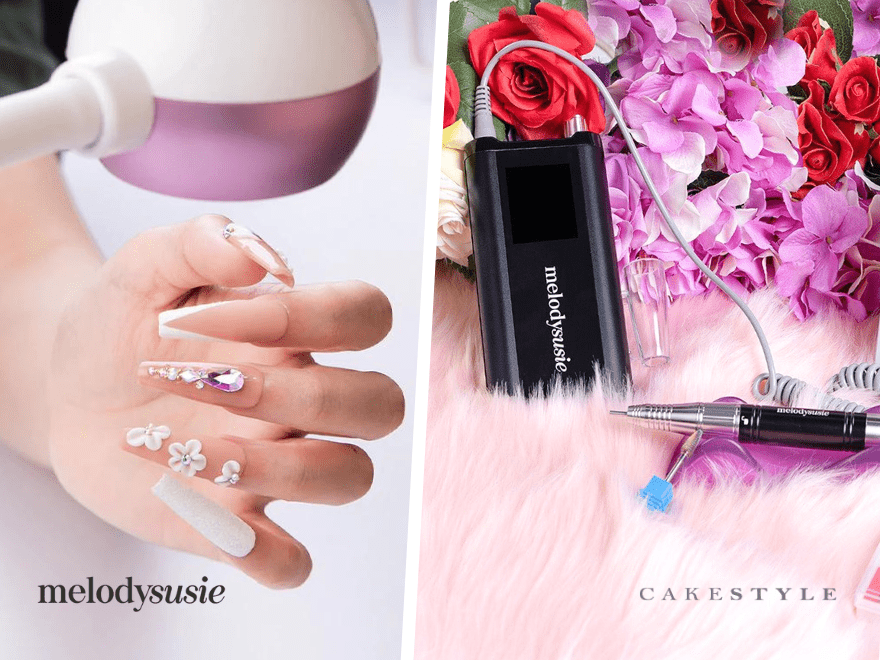 Nothing feels better than a fresh, beautifully done manicure. The best thing about nail art is that you can change how your nails look as often as possible. You can go from long, hot pink nails one day to a classy French tip the next.
But everyone who loves all things nails knows that manicures can cost an arm and a leg. So even if you're itching to try a new look on your nails, the steep prices at top salons will hold you back.
So, how about doing your nails at home? After all, nail art isn't rocket science. You just need the right tools, a dash of creativity, and a bit of practice. In addition, you'll save a lot of cash since it won't be as expensive as booking an appointment at an exclusive nail salon.
As an affiliate partner of various brands and sponsored content, CakeStyle may earn commission on qualifying purchases. Disclaimer | Advertise With Us
MelodySusie is all about "bringing your beauty salon home," per their tagline. Today, we'll find out how they can help with nail care and manicures at home.
About MelodySusie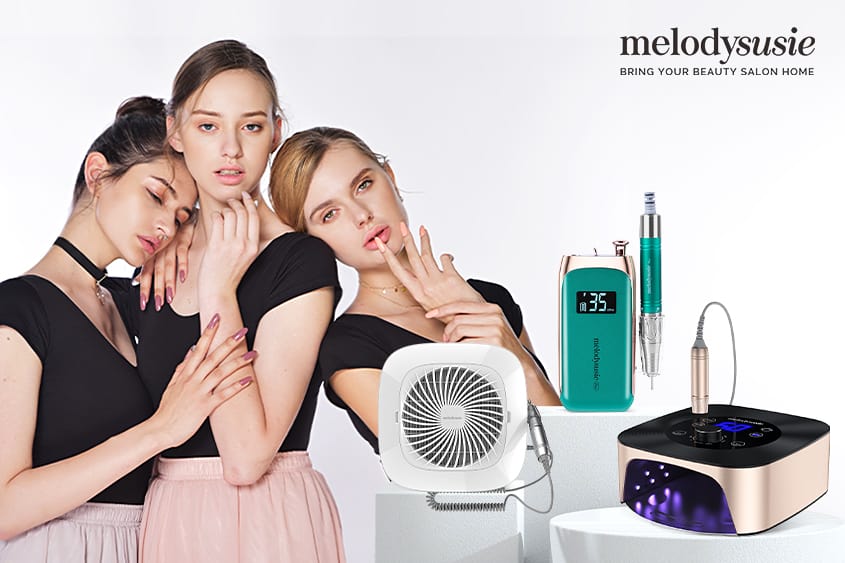 MelodySusie was launched in 2009 by two women named—you guessed it—Melody and Susie. They were young California-based nail art professionals then.
After realizing that pricey manicures weren't sustainable for working women, they made their nail care brand.
Their vision is to provide women with a more meaningful and affordable way to do their nails. The solution? To encourage them to do it themselves in the comfort of their home.
This gives women more balance in their life. It allows them to continue their pursuit of beautiful nails while keeping their savings in check. It also gives them a chance to improve on new skills to be passionate about, like nail art.
Today, MelodySusie is a vast beauty product supplier focusing on nail care. They carry tools like nail drills and lamps (their flagship products). They've even expanded into skincare and fashion wigs because of their success.
They have 67k followers on Instagram, where they post captivating nail inspiration photos. Meanwhile, their YouTube channel is where they post nail art tutorials.
The brand has been featured on massive media channels like Elle, Cosmopolitan, and Nails Magazine.
Order from MelodySusie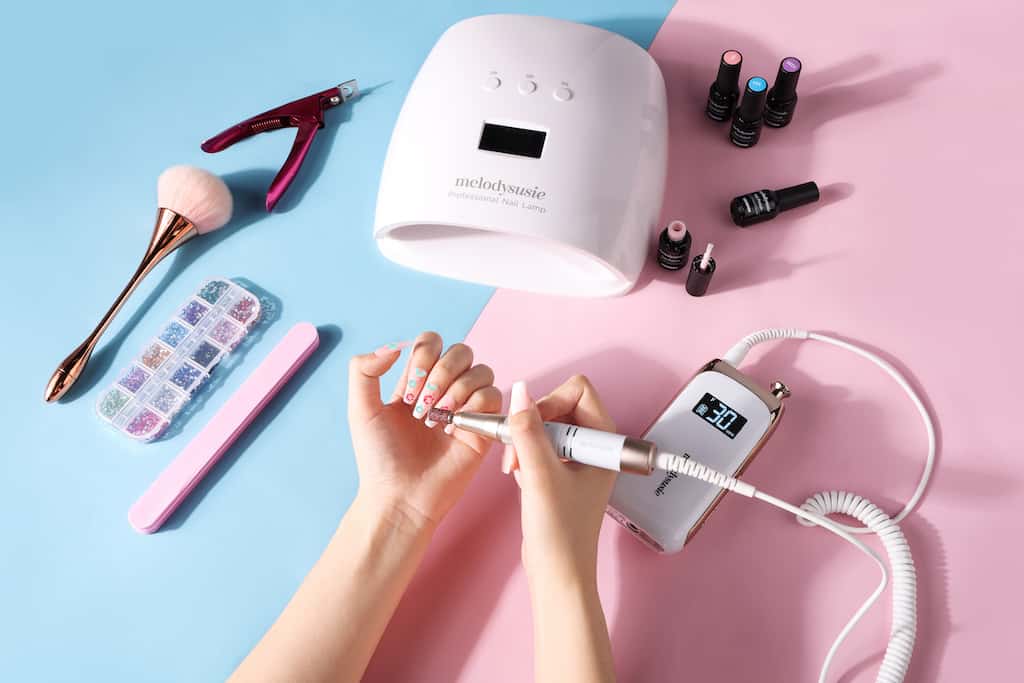 The MelodySusie site has tools that are essential for any reputable nail salon. They have nail drills (starting at $54.99), dust collectors, and lamps. They also have products to prettify your nails, like art accessories and nail polishes.
One of the best products they have is press-on nails. It's perfect if you don't feel like doing a manicure but still want cute nails. Check out the new collection and get 35% off when you buy three nail designs!
Not sure where to start? We recommend beginners get a basic MelodySusie drill kit. However, this bundle already has everything you need to start doing nail care at home.
The MelodySusie site is super friendly for newbies. They have an extensive FAQ page where they answer basic questions. In addition, they educate their readers about the difference between LED and UV nail lamps, whether the gel is better than ordinary nail polish, and more.
MelodySusie products all have a six-month warranty. There's also a 30-day money-back guarantee when you're free to make returns.
MelodySusie Bestsellers Review
MelodySusie 2 in 1 Nail Lamp with Nail Drill 30,000RPM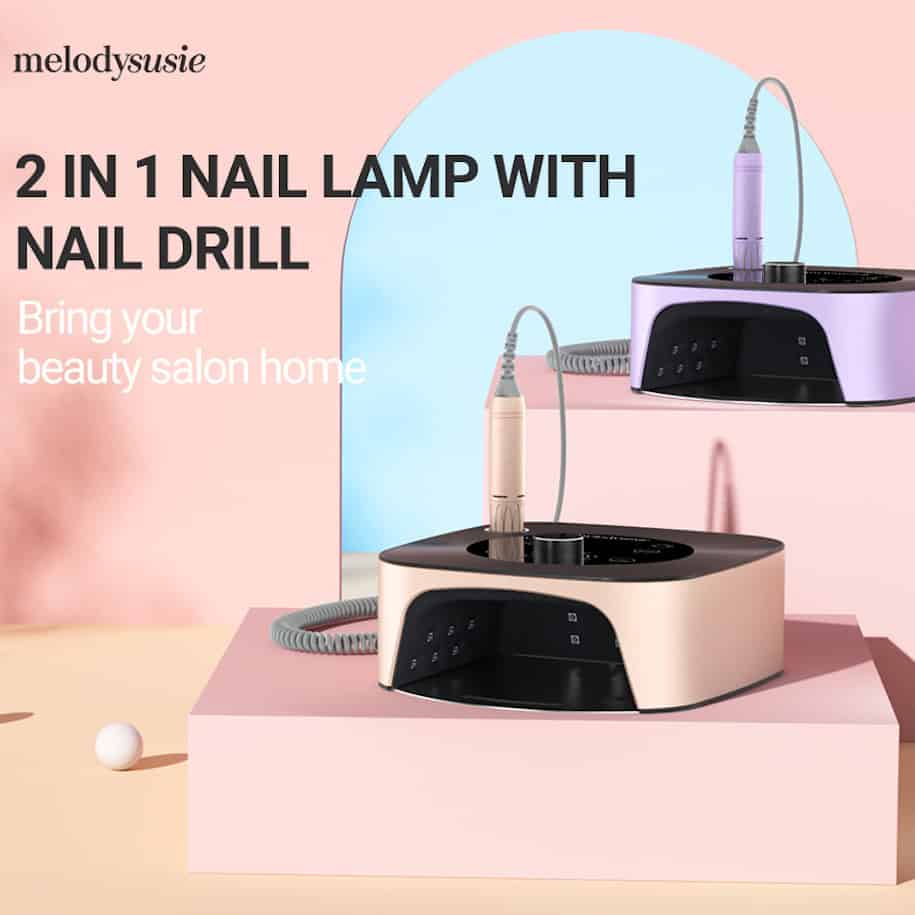 The two most essential tools for doing gel or acrylic nails are a lamp and a drill. This device gives you both. This two-in-one product helps file nails evenly with the drill and "cure" your nails with the lamp.
The lamp runs on 30,000RPM, making it very energy-efficient. It's made with 30 LED UV beads that reduce your nail drying time by 70%. It also doesn't warm your hands up that much, so it's pretty comfortable.
Meanwhile, the drill is a powerful tool with a quiet motor. It's low on vibration and noise, so you file and shape your nails distraction-free. Find more about MelodySusie 2 in 1 Nail Lamp with Nail Drill here.
What customers like about it:
The nail drill and lamp are easy to use together
Lamp dries nails quickly
MelodySusie SR3-Jade Rechargeable Nail Drill 30,000RPM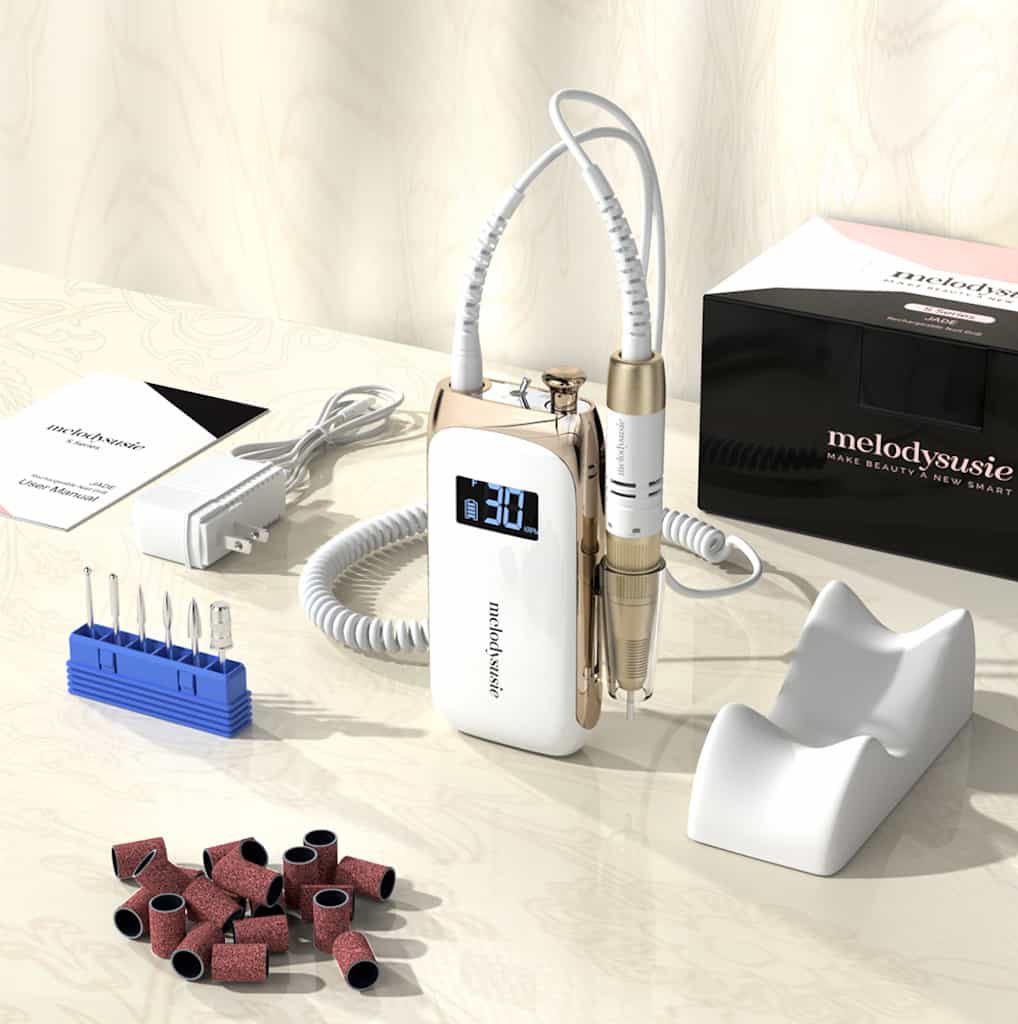 Try this rechargeable drill if you want something smaller that you can bring around with you. It's compact and lightweight—perfect for travelers. Even smaller than the previous drill, it also runs at 30,000RPM power.
This design is super cute because it has a vintage touch. In addition, there are gilded, golden arches on it, making it look luxurious even for its affordable price. Find more about MelodySusie SR3-Jade Rechargeable Nail Drill here.
What customers like about it:
Portable, so it's perfect for travel
Quiet when in use
Speedy but low on vibrations
MelodySusie Professional Nail Dust Collector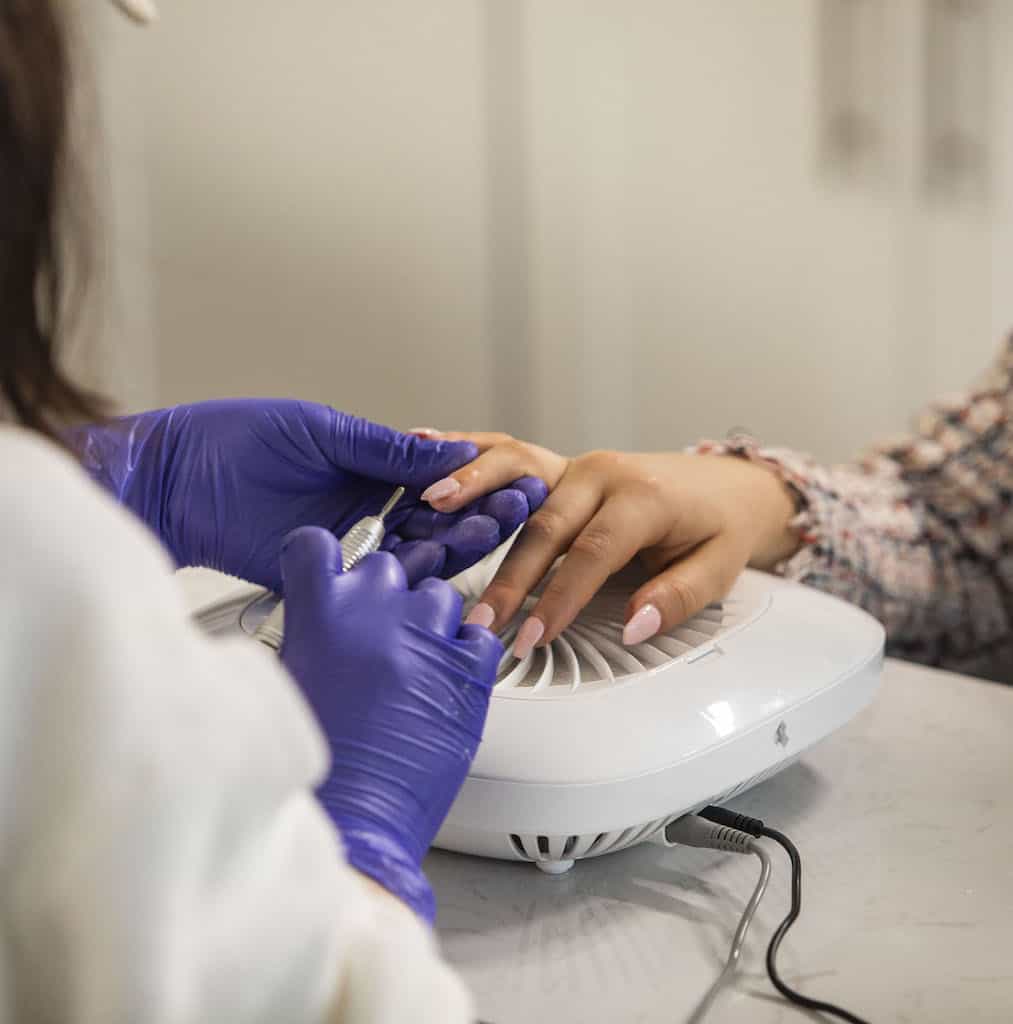 This final product is fantastic for those who hate the hassle of sweeping up after nail filing. Instead, a vacuum sucks up all the dust from your nail care session to keep your area clean.
The vacuum is easy to install and use. Thanks to its control operation panel, all you need is a touch of a button.
If you have kids in the house who are allergic to dust, this will be a fantastic investment. Find more about MelodySusie Professional Nail Dust Collector here.
What customers like about it:
Keeps tables clean and dust-free
Must-have for every manicurist to protect health
MelodySusie Pros and Cons
MelodySusie Pros:
One-stop-shop for nail art products and tools
Ergonomic designs, so they're newbie-friendly
Affordable prices
Free shipping over $109
Limited warranty for up to one year
30 days money-back guarantee
Delivery is relatively fast
MelodySusie Cons:
Some customers aren't keen on the tools' designs
MelodySusie Reviews
The brand only has a few Trustpilot reviews, but so far, all are great. Meanwhile, they've gotten quite a good score of 4.2 on Reviewmeta. People love the quality of the tools for the low price.
There are also a few of MelodySusie reviews on YouTube. Nailcou raves about her Kanon Nail Drill.
She was incredibly impressed with how powerful the tool was. "It works great on the top speed. No heating, no vibration," she said. "This is great for everyday use, for professional use for any product."
Meanwhile, 쥬네일JOUNAIL tried her luck with the Melodysusie Kit. She loved how easy it was to use. "It's not too light and not too heavy , so it is comfortable to use even for a long time," she states.
MelodySusie vs Kiara Sky
MelodySusie offers products like Nail Drills, Bits, Nail Lamps and Gels, Skin Care Products, etc.

The most notable products are the MelodySusie Nail Drills and Nail Lamps.

Kiara Sky offers Gel polish, Nail drills, Nail lamps, Kits and bundles

Free shipping for the orders over $109

Free shipping for the orders over $150

30 days money-back guaranteed

30 days money-back guaranteed

All items from MelodySusie have a 6-12 month limited warranty

One year limited manufacturer guarantee
At first glance, MelodySusie and Kiara Sky seem to have a lot in common. But in reality, you can save way more when you buy from MelodySusie.
The two brands offer almost the same products, from nail lamps to gel polishes. But the price points are incredibly different. For example, a cute, pink nail drill will cost you $54.99 at MelodySusie. Meanwhile, Kiara Sky will charge you over $300 for a nail drill in their shop.
Plus, MelodySusie has a better deal for free shipping. With them, you get it for orders above $109. Unfortunately, Kiara Sky will only provide it if your order is above $150.
Is MelodySusie worth it?
Yes, MelodySusie is an excellent brand to try if you want to start practicing your nail art skills at home. It's a great way to save on cash but still get glamorous manicures as often as possible.
The prices of their nail tools and products are relatively affordable. So you'll get to enjoy stunning nails without having to pay a fortune. Pre-bundled sets are also available, making ordering a breeze, especially for beginners.
It also doesn't hurt to get free shipping for anything over $109 and a 30-day return policy. And a six to the 12-month warranty for their tools? Don't mind if we do!