Mother Sierra Review: The Best Jewelry for Nature Lovers?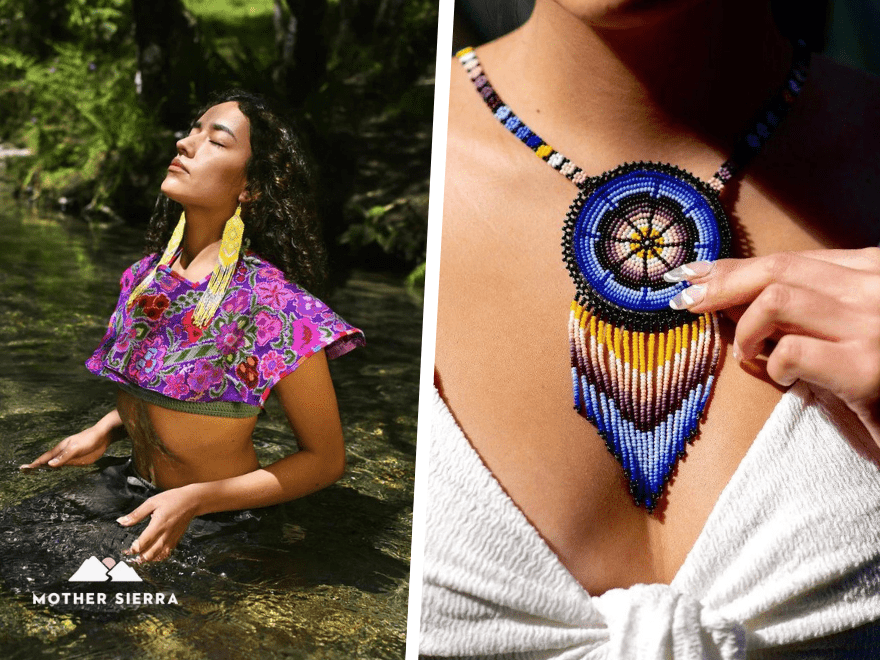 Are you looking for handmade, authentic, ethnic jewelry inspired by nature?
Then, you might find this review interesting. It's about Mother Sierra, a handmade jewelry brand that honours the designs and culture of Wixárika, Otomí, and Maya indigenous peoples.
It can be difficult to find jewelry that reflects a culture's essence. Many natural accessory brands aren't authentic or sustainable.
As an affiliate partner of various brands and sponsored content, CakeStyle may earn commission on qualifying purchases. Disclaimer | Advertise With Us
They may be cute and charming for a while. But because they're not the real deal, they lose all the meaning.
Today, we'll look into what this brand stands for. We'll also check out some of their bold, fashionable designs that reflect their culture.
About Mother Sierra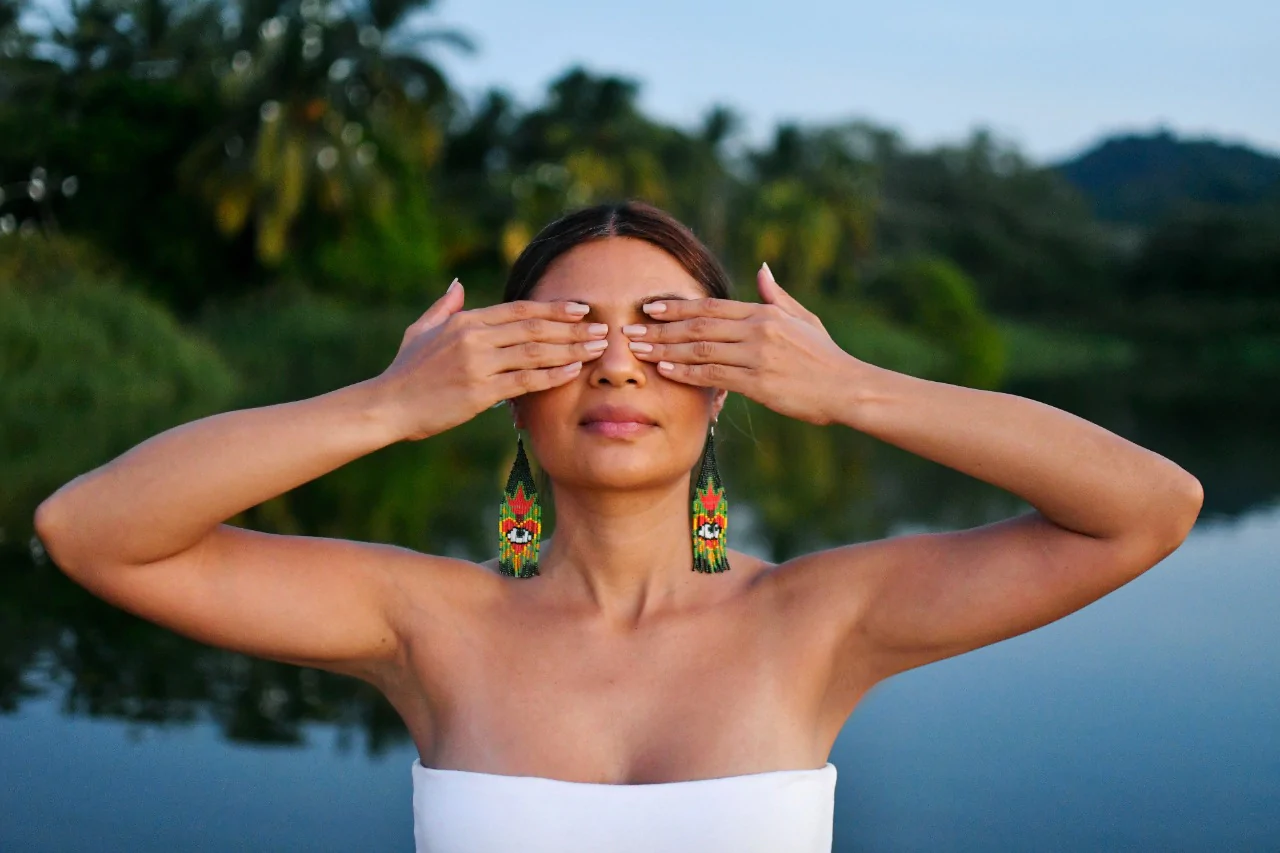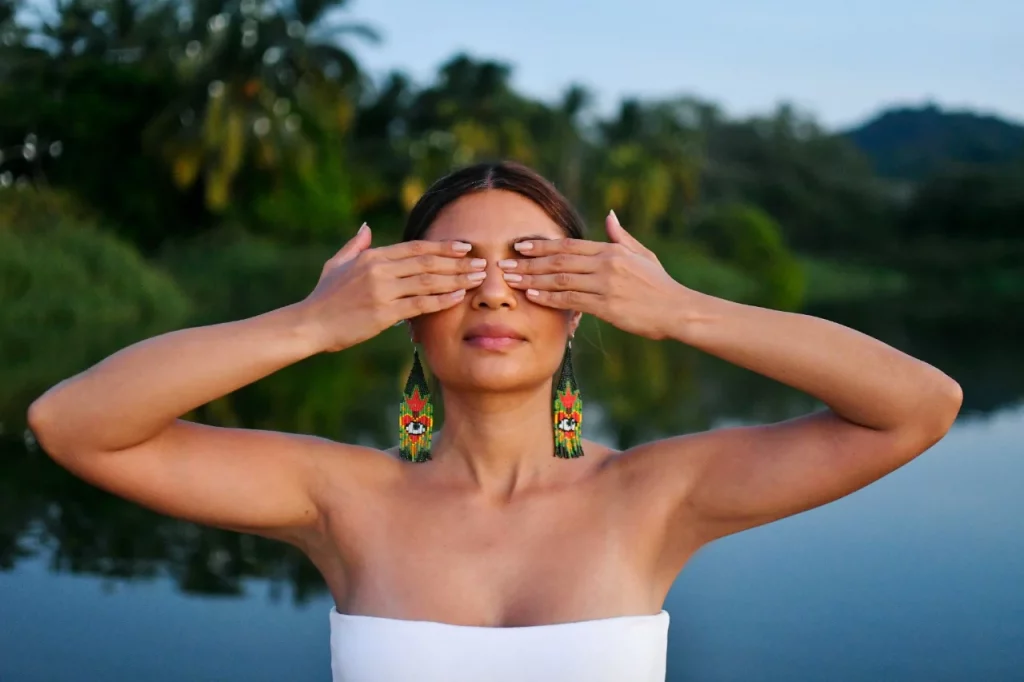 The brand was founded by Addy Vazquez and Eli Zloof, who met each other as they travelled the world. They realized that every culture's fashion and style had one key element in common: nature. And so they decided to launch a brand centred around it.
Mother Sierra launched in 2020 and is based in both NYC and Mexico.
All the jewelry is handmade by Wixárika, Otomí, and Maya families in Mexico and Guatemala. Through this, every piece has a unique, rich, diverse story.
This social enterprise doesn't have any factories. Instead, everything is made in the homes of the artisan families who create the jewelry.
They use glass beads, thread, and silver hooks by hand. That means you can be sure the pieces are high-quality, sturdy, and made with love.
So, when you order and wear a Mother Sierra piece, you're not just adding extra flair to your look. You also support indigenous peoples and their culture and craft.
You can even learn more about these families on the brand's website, strengthening that connection with them.
The jewelry brand has over 25k followers on Instagram and 7k on Facebook. Subscribe to their channels to get the latest updates on Mother Sierra!
What's it like to order from Mother Sierra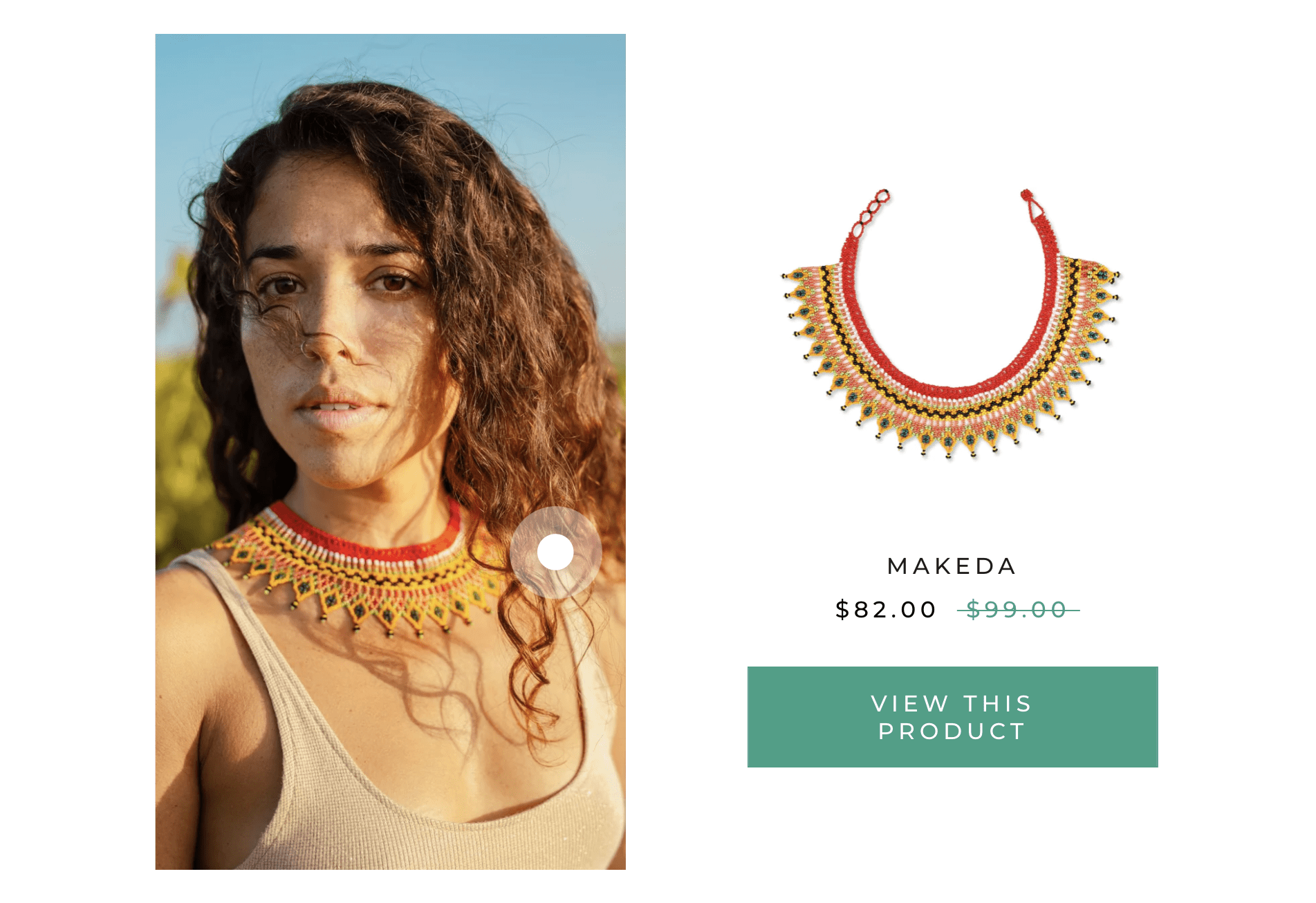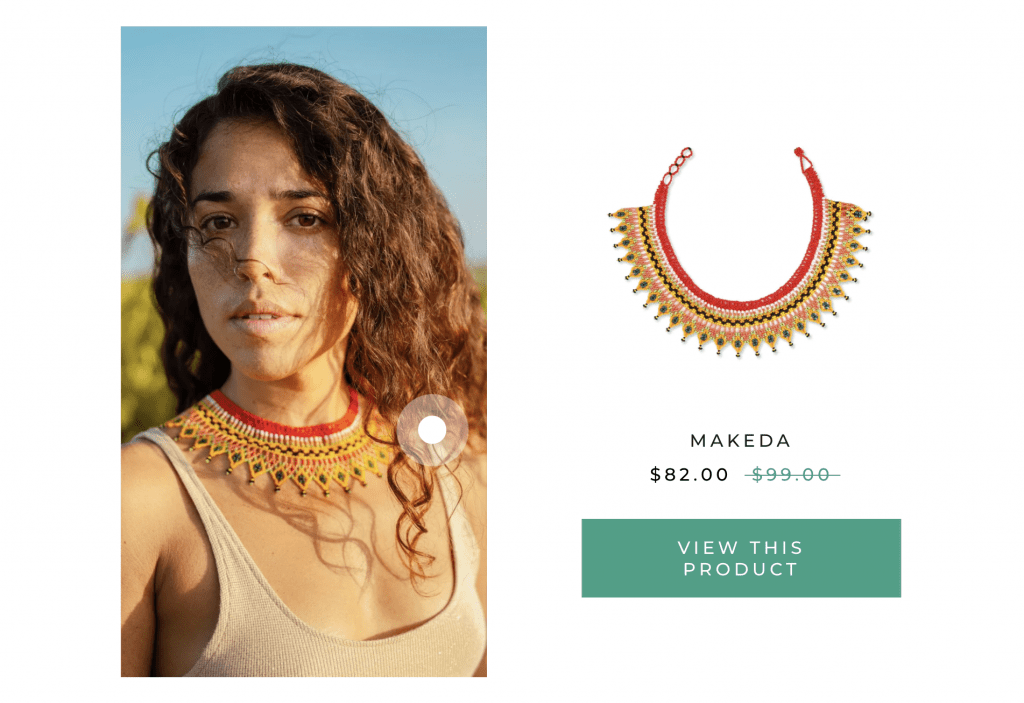 There's a variety of jewelry, from earrings to necklaces to hair barrettes. You can even find some home decor and pet accessories on the site.
You can use the ShopPay option when checking out, making partial payments hassle-free.
It takes 24 hours for the team to ship out your order. Then, you're rewarded with an additional 15% off your following order.
They offer free shipping within the US. For international orders, you must meet a minimum of $150 to qualify for free shipping. You can also breathe easy thanks to a 30-day money-back guarantee for all orders.
Mother Sierra Bestsellers Review
Mother Sierra Cascadas Earrings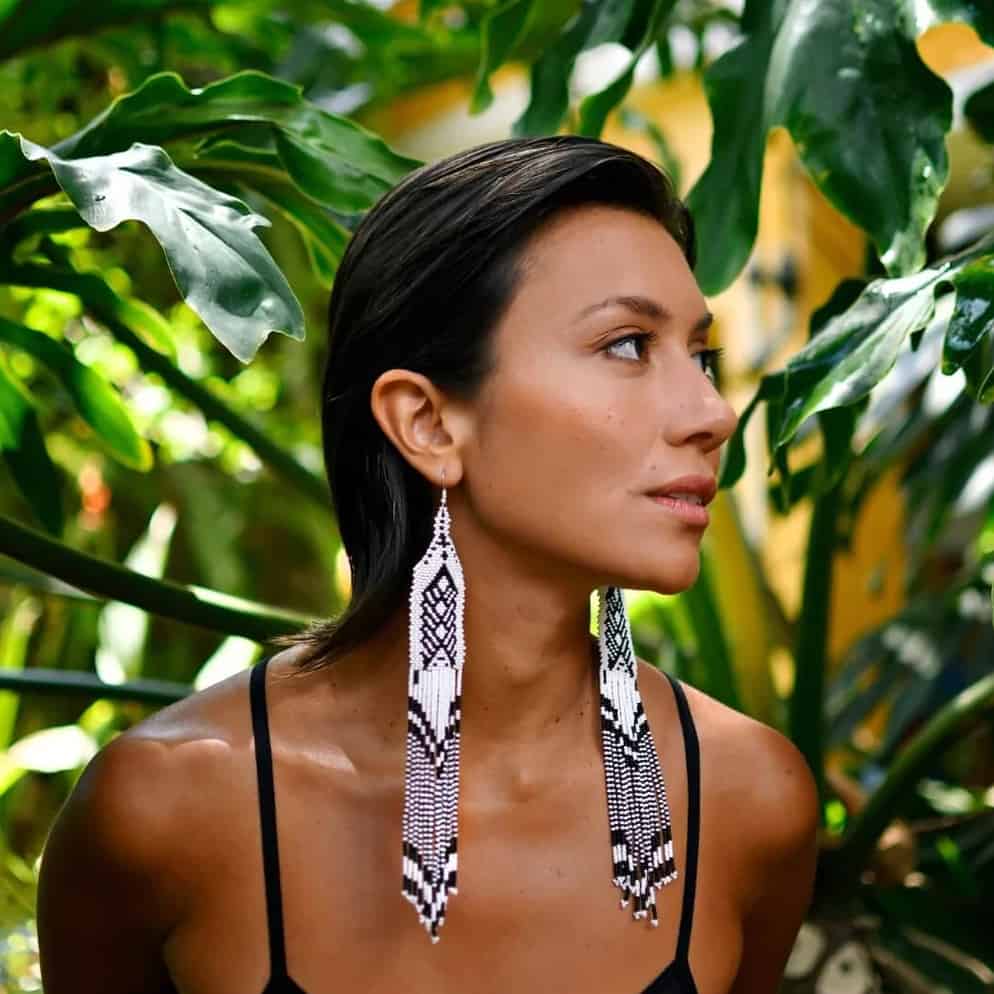 If you love big, bold ear jewelry, these are for you. They're Mother Sierra's most prolonged, most extended earrings.
"Cascadas" is the Spanish word for "waterfalls"—the body of water these exquisite earrings were inspired by. They drape nicely from your ears to flow and touch your shoulders lightly.
The pair comes in monotone black and white, making it versatile and easy to match with any outfit.
Note that these earrings are a bit heavy. So, it might not be suitable for all-day wear. But they're a must for special occasions!
What customers like about it:
Beautiful design that earns compliments
Bold and dramatic
Mother Sierra Jade Choker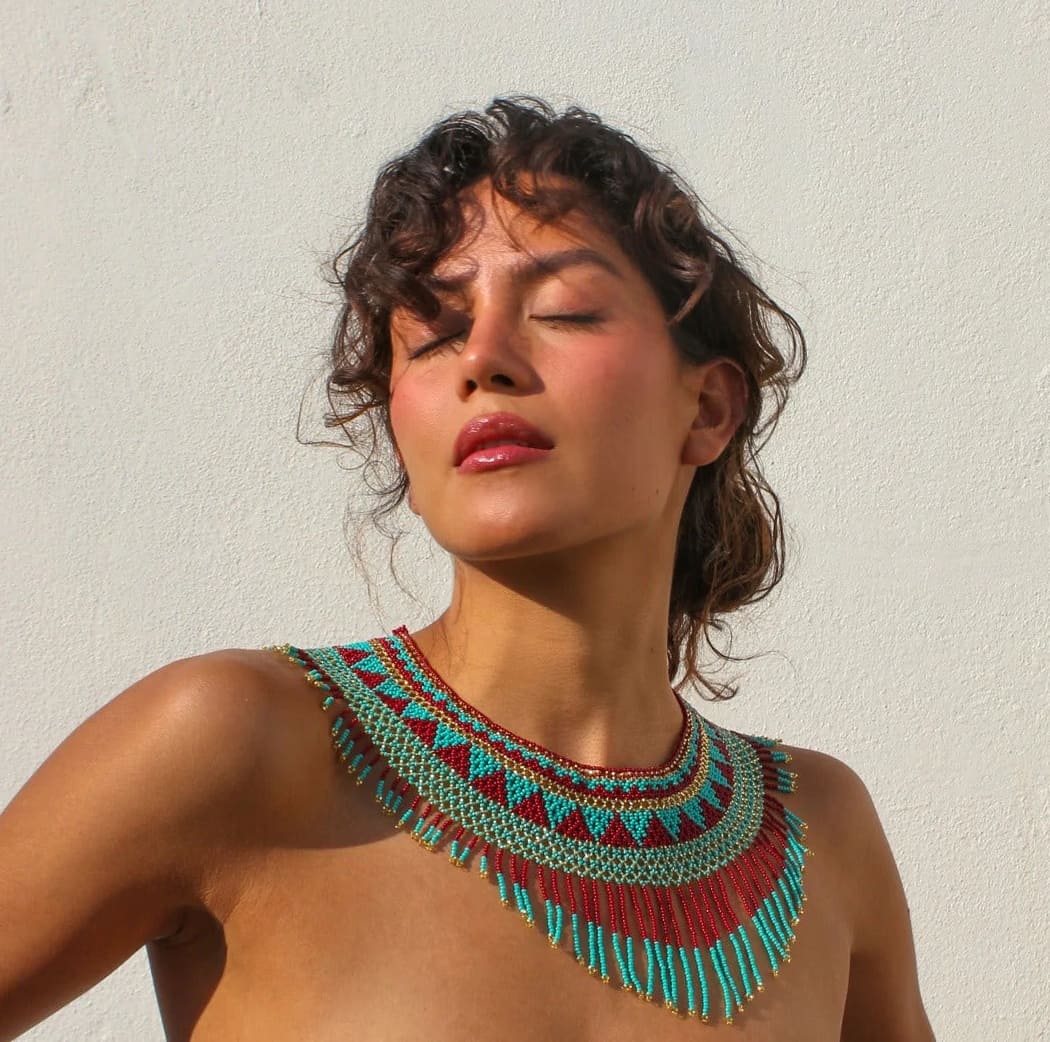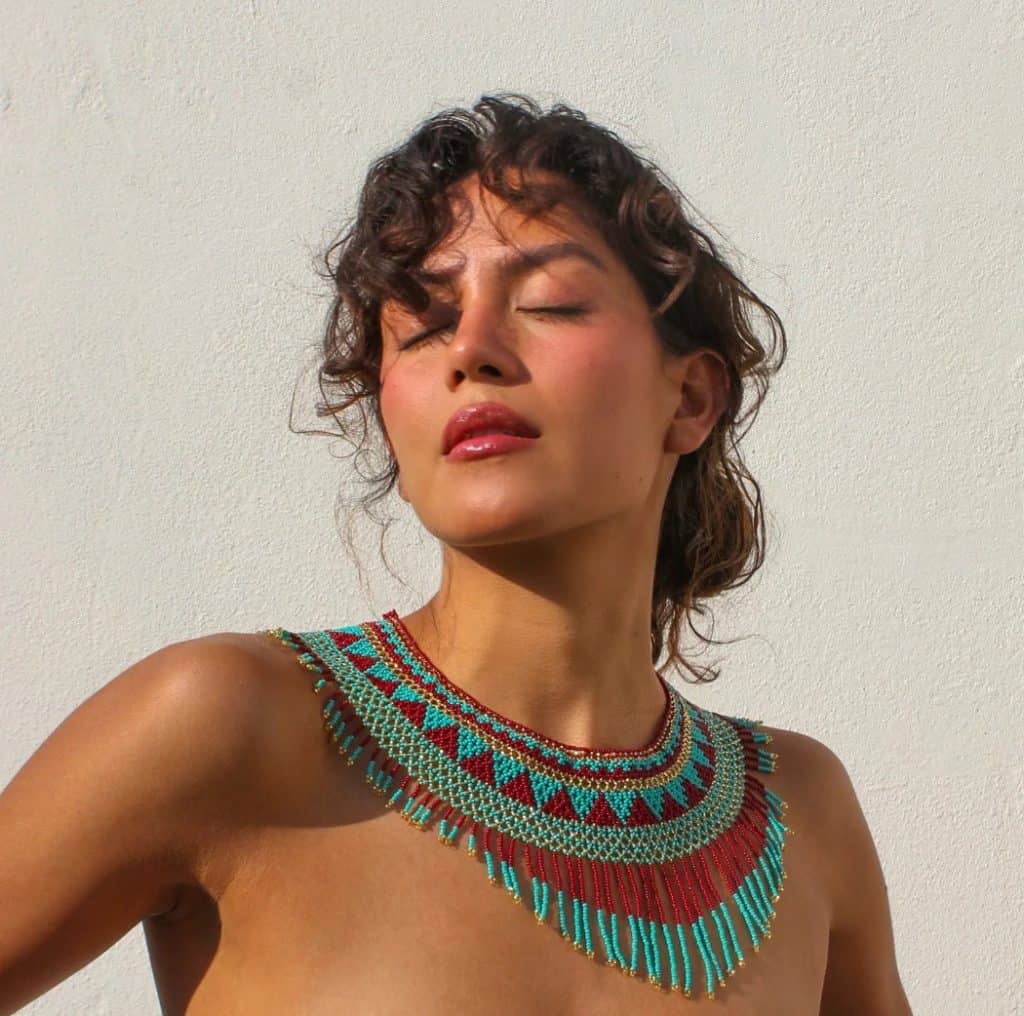 This stunning choker may look too dramatic for some. But it's perfect for anyone looking for extra flair in their outfit. It's a fun way to elevate a plain business or a one-color gown. It's a surefire way to catch attention.
The shades of green and brown pay homage to mother nature. Meanwhile, the thick, bold design and patterns make you look more regal and respectable.
What customers like about it:
The colors compliment many skin tones
Intricate and skillfully made
Mother Sierra Calaverita de Acuzar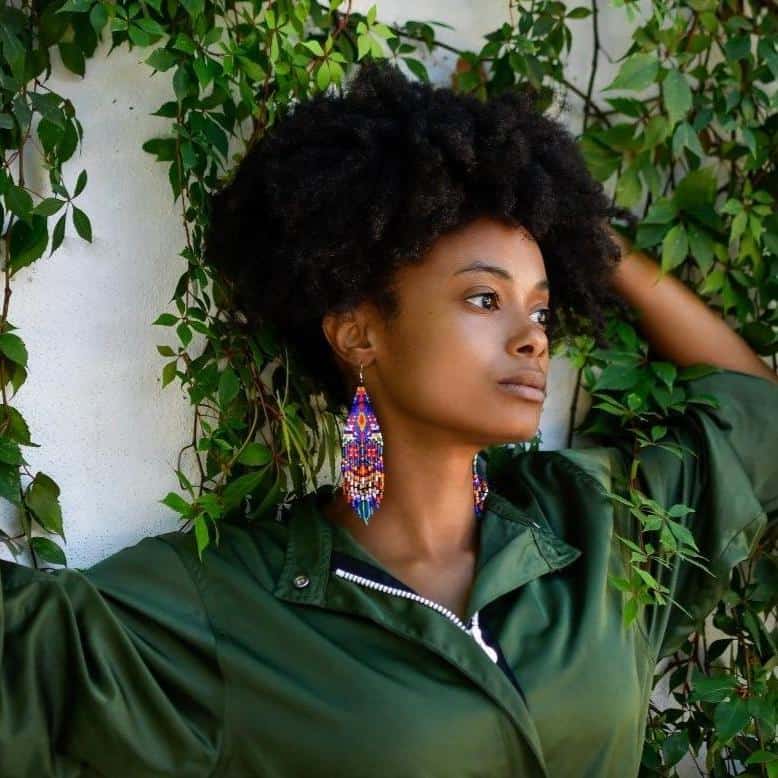 These earrings bring to life the Día De Los Muertos—the Mexican "day of the dead." This holiday is traditionally celebrated with street décor of many colors.
So, that's precisely how these earrings look. Bright blue, red, and orange Miyuki beads are weaved together to create this eye-catching, captivating pair. If you look closely, you'll find that the pattern resembles a skull—another Día De Los Muertos symbol.
This thoughtful design is inspired by physical death and the death of the ego. It tells the story of the soul entering the afterlife while the body returns to nature.
What customers like about it:
Lightweight for comfy wear
Beautiful and colorful
Mother Sierra Customer Reviews
Since Mother Sierra is a young brand, it's difficult to find reviews on platforms like Trustpilot and Sitejabber. But if you look at their official website, you'll find many happy customers who love their pieces.
You'll also see tons of brand mentions on Instagram. Those flaunt their gorgeous Mother Sierra pieces online tag the brand to thank them. It's also a great way to find jewelry inspiration as you shop!
Mother Sierra Pros and Cons
Pros
Unique, nature-inspired designs made with glass beads
Every piece is handmade
Affordable pricing
Supports artisans from tribes in Mexico and Guatemala
Wide range of jewelry
Get 15% off your next order
Fast, free US shipping
Free international shipping for orders over $150
30-day money-back guarantee
Cons
The designs are pretty bold, so they're not for everyone
Some pieces are a little heavy
Is Mother Sierra worth it?
Yes, Mother Sierra pieces are very much worth it. Tons of people will enjoy this brand, from yoga and nature lovers to those interested in preserving indigenous jewelry. In addition, you get to bring home a piece of history and culture, all at a reasonable price.
The website is user-friendly and easy to navigate, so shopping is a breeze. You also get fast, free shipping within the US and a chance to get it internationally.
Try this brand out if you're looking for a balance between style and authenticity in your jewelry. It's artistic, poignant, and socially conscious. So it's fantastic for the curious, nature-loving shopper.
We'd love to hear about your experience with the brand!