Today we will show you how to use ScalpMED.
The ScalpMED Regrowth Systems are some of the most popular solutions to hair loss. The renowned hair brand promises results in a few months of use. That's why people struggling with hair shedding and balding often clamor to try out this line.
But there are so many products in the system. Using it can get a bit confusing since there are tons of bottles to work with. And you can't afford to waste time and use it wrong!
To help out, we've put together a simple step-by-step guide on how to use the ScalpMED Hair Regrowth System.
Quick Overview of ScalpMED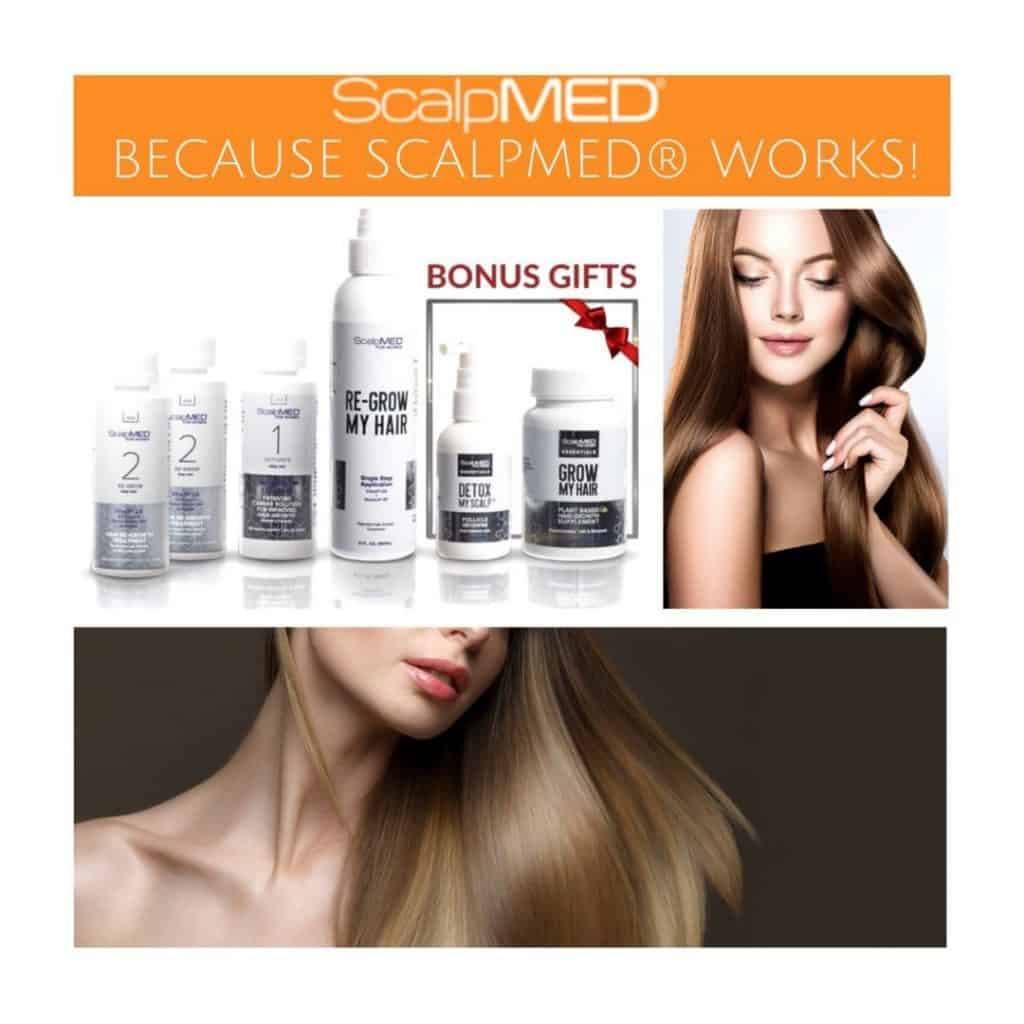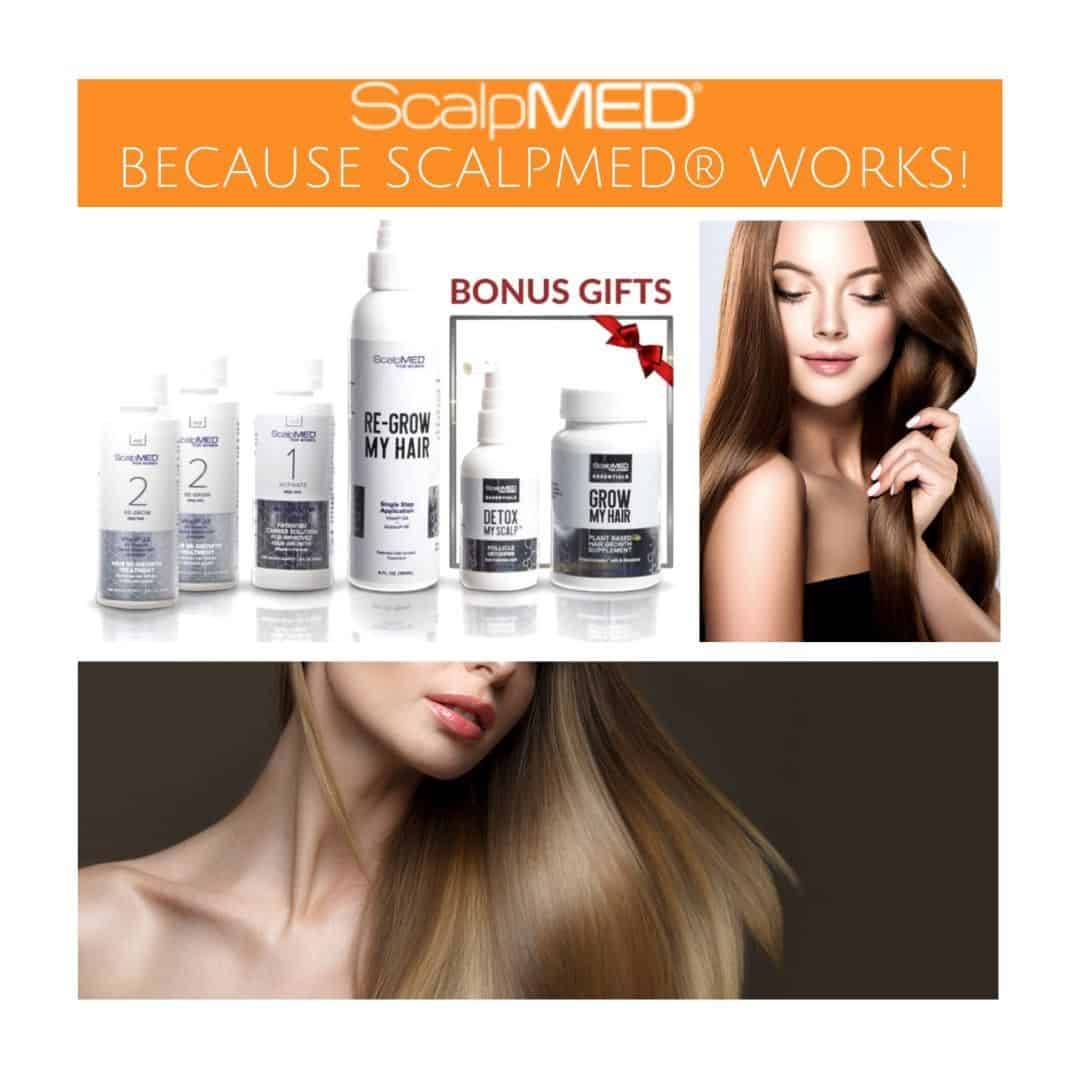 ScalpMED is a hair care brand that specializes in reversing hair loss. The products stimulate healthy hair regrowth so that you can sport long, thick hair once more.
Their flagship collection is called the Hair Regrowth System. There's one designed for men, and another for women. For that, the systems use Nutrisol®-RM, Vitadil®-5A, and PhytoComplex®—three of ScalpMED's signature solutions.
These patented formulas thicken your hair fibers to curb thinning and unwanted shedding. They also nourish your hair and give it all the nutrients it needs to be happy and healthy. Most importantly, it speed up the growth process, giving you long and strong hair faster.
ScalpMED's FDA-approved, science-backed products are considered very safe to use. It don't affect your hormones and are minimally invasive, so it's a better alternative to surgery.
Want to learn more about ScalpMED and the other products it have to offer? Check out our full review of the brand here.
How the ScalpMED Regrowth System Works
When you buy a ScalpMED Regrowth System, you can choose between 2-month, 4-month, and 6-month subscriptions.
Each set has two main products, Nutrisol®-RM and Vitadil®-5A. However, you also get bonus gifts, like the Detox My Scalp cleanser and Grow My Hair supplements.
It's super easy to use the regrowth system. You can apply it in as quick as 15 seconds and then continue with your tasks and errands. It also doesn't make a mess, since the applicator bottle is designed for direct use.
The system is made with an extra-strength formula. It's infused with a combo of botanicals and minerals to fortify your hair and encourage it to grow stronger. These include zinc, niacin, biotin, bamboo, turmeric, horsetail, green tea, and many more.
How to Apply ScalpMED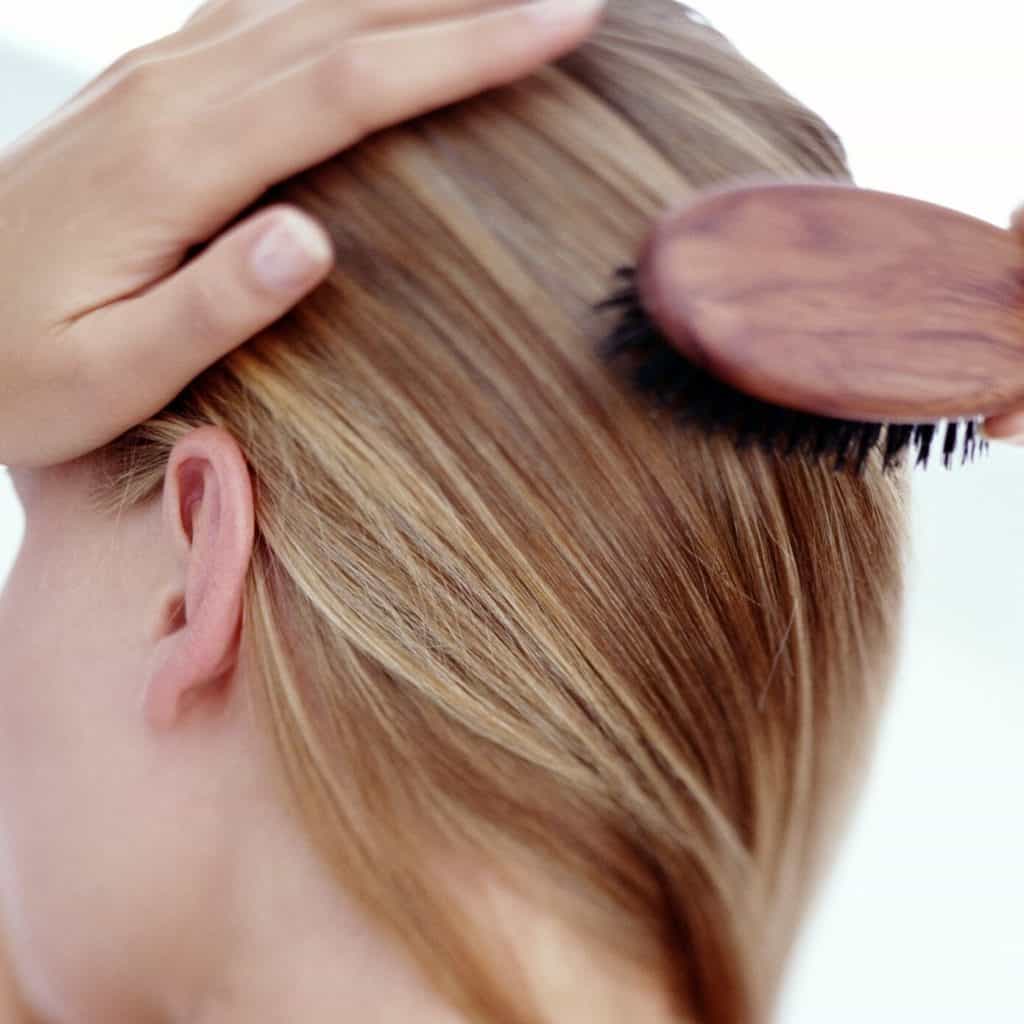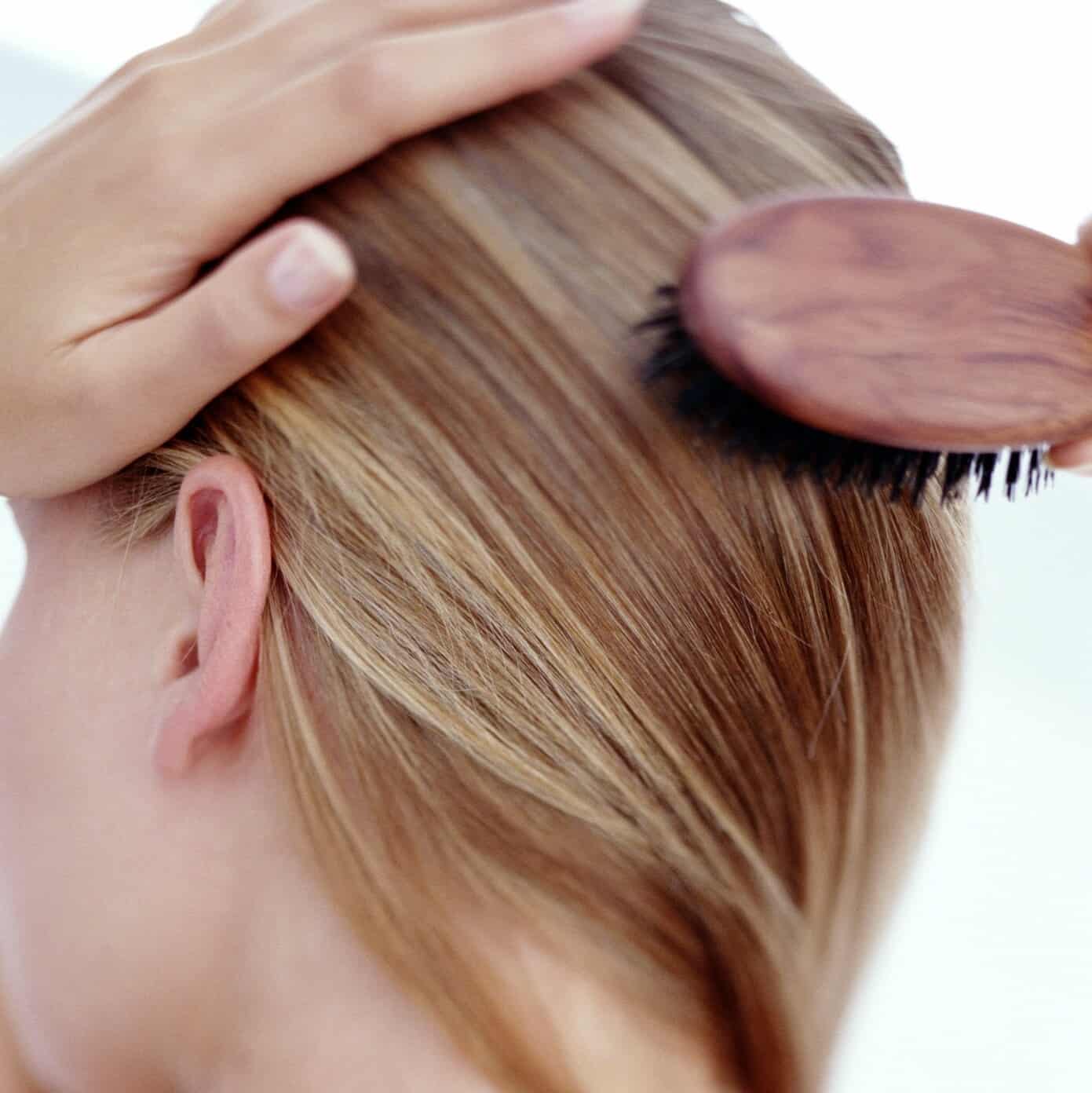 Ready to use your regrowth system? Here's a quick run-through of every step you need to take to get the most out of your products:
⦁ First, combine a bit of your Nutrisol®-RM and Vitadil®-5A solutions in the empty application bottle. This activates the ingredients so they're ready to work their magic on your scalp.
⦁ Apply the mixture to your hair. About nine pumps are enough. Focus your application on the problematic areas of your hair that experience the most thinning. Massage your scalp with your fingers every three pumps.
⦁ Do this twice a day—once in the morning, the other time at night. In the evening, wait at least four hours before hopping into the shower and shampooing the solution off.
⦁ Once a week, use the Detox My Scalp to purify and cleanse your scalp before your shower. This helps get rid of the gunk stuck in your hair. By doing this, the rest of your products can penetrate your follicles much better.
Be consistent with your daily applications. In just a few short weeks, you'll be able to see a noticeable difference in your hair growth.
But you must also manage your expectations about the regrowth system. One way to see if the products will work on your specific hair type is by checking for fuzz. Run your hand over your balding spots and see if you have thin, fuzzy hair near the skin.
Fuzz is a sign that your follicles are still active and alive. So if you feel some on your head, then it's a tell-tale sign that ScalpMED will likely grow your hair back.
You May Also Like: Unbiased Vegamour Reviews – Does Vegamour really work?
Reminders About ScalpMED
To see the best results, you must use ScalpMED continuously. That means you can't take it for two months and then decide to stop using it altogether. This poses the risk of your hair loss returning in about 3-4 months. You'll be throwing all your progress out the window.
If you accidentally miss or forget to do your applications, don't panic. Don't try to compensate by using twice as much product the next day. Just continue on normally.
Lastly, remember that the best time to use ScalpMED is as soon as you notice hair loss and balding. Responding to hair loss early is the fastest, most proactive way to solve the issue.
Other Tips When Using ScalpMED
You can't rely only on the ScalpMED products to regrow your hair. You have to put in your own work and effort too, in conjunction with using the Regrowth System. Here are a few extra tips for growing out your tresses:
Wash your hair immediately when you feel tons of product build-up. When you're applying the regrowth formula twice a day, you're bound to feel build-up in your scalp.
Don't go days without washing your hair. Shampoo as soon as your scalp feels itchy and congested. That way, it can drink up more of the product on your next round of applications.
Take before-and-after photos to see how your progress is. Since hair growth doesn't happen overnight, you might not notice when it's actually happening.
To track your regrowth journey, take photos before you start using the system. Then, take photos every week or two as you use the products.
Lastly, make sure you maintain a healthy, balanced diet. Eat lots of protein and take vitamins A, C, and E to help your hair stay strong, hydrated, and healthy. ScalpMED or any other hair growth product won't work if your hair isn't getting the right nourishment on your part.
Conclusion
When you first look at the entire ScalpMED Regrowth System, it can be a little overwhelming. There are multiple formulas to work with, along with the bonus gifts that make it seem a bit too much at first glance.
But you'll soon realize that using the system is very simple. You can do it in just two quick and easy steps. Let this article be your guide when you go through your daily ScalpMED applications.
Trust the process and follow our tips, and you'll see healthy hair growth in no time.