Korean beauty is a huge trend right now. And for a good reason!
Korean women are known for their impeccable makeup and glass-like skin.
People all around the world try to mimic this look. But sometimes, Western products don't cut it. So, people turn to K-beauty brands.
But Korean brands aren't very accessible for those of us in America.
And when you do find a K-beauty brand you like, it's usually pricey because of the import fees, which come from Asia.
This review is for you if you want to try out Korean-inspired beauty products without spending a fortune.
Today, we're talking about JOAH.
K-beauty inspires this vegan, cruelty-free brand. The best part is that they're very affordable.
Read on to see what we think of this beauty brand.
About JOAH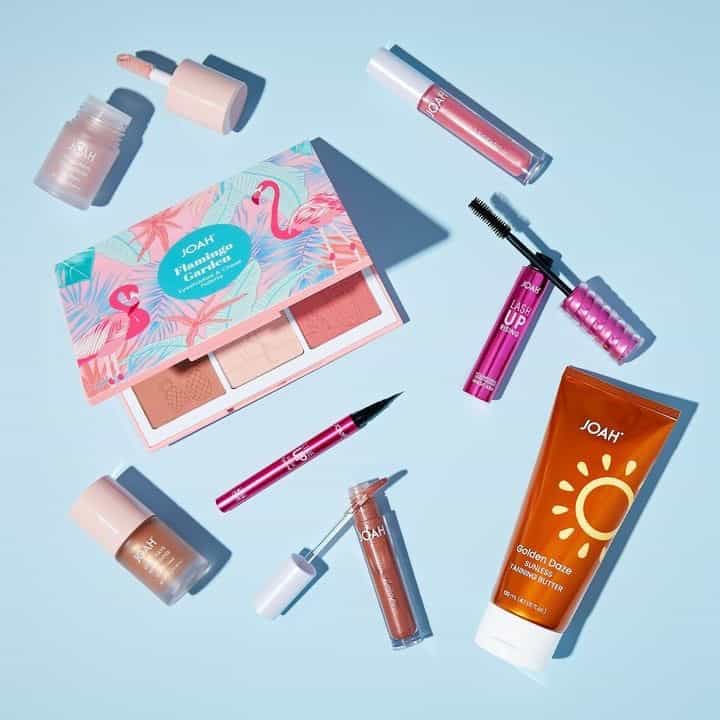 JOAH is a makeup brand and subsidiary of the famous beauty label KISS. It provides safe, cruelty-free makeup to help women look effortlessly beautiful.
This Korean-American brand is inspired by all things K-beauty.
Although most of their flagship goods are makeup products, everything is designed with skincare. That means all the formulas are suitable for the skin.
They're also cruelty-free – a massive plus for conscious buyers!
In Korean, the word Joah means "I like it." That's how they intend to make their audience feel—like they love everything about the brand.
It's socially conscious, skin-friendly, vegan, and very affordable.
JOAH has been voted better than the most popular prestige brands. That means you get high-end make-up for almost half the price.
It's the ultimate beauty lifehack if you've been dying to try Korean-inspired makeup!
The brand has been featured on fan-fave websites like BuzzFeed and PopSugar.
It has a solid fanbase with over 80k Instagram followers and 135k TikTok followers.
Give their social media accounts a follow to stay updated on all things JOAH.
Ordering from JOAH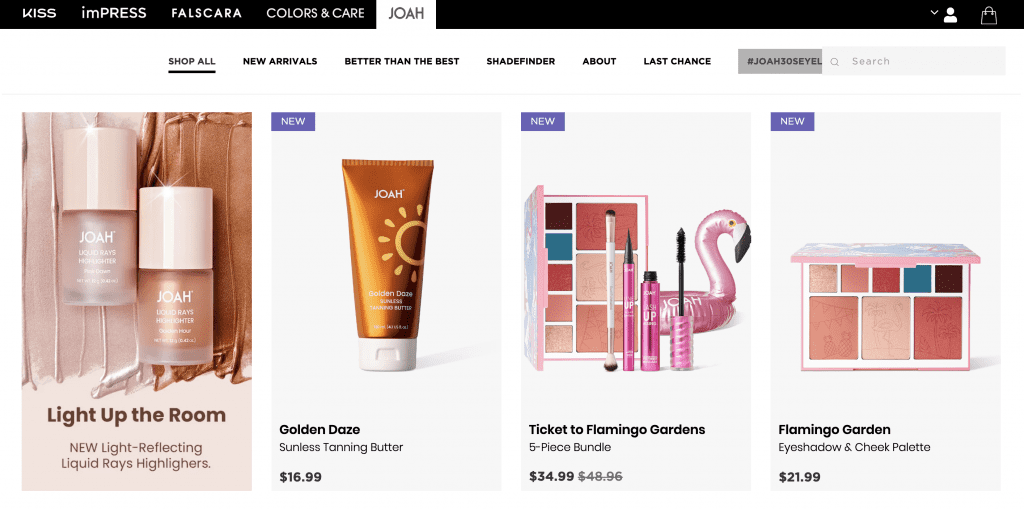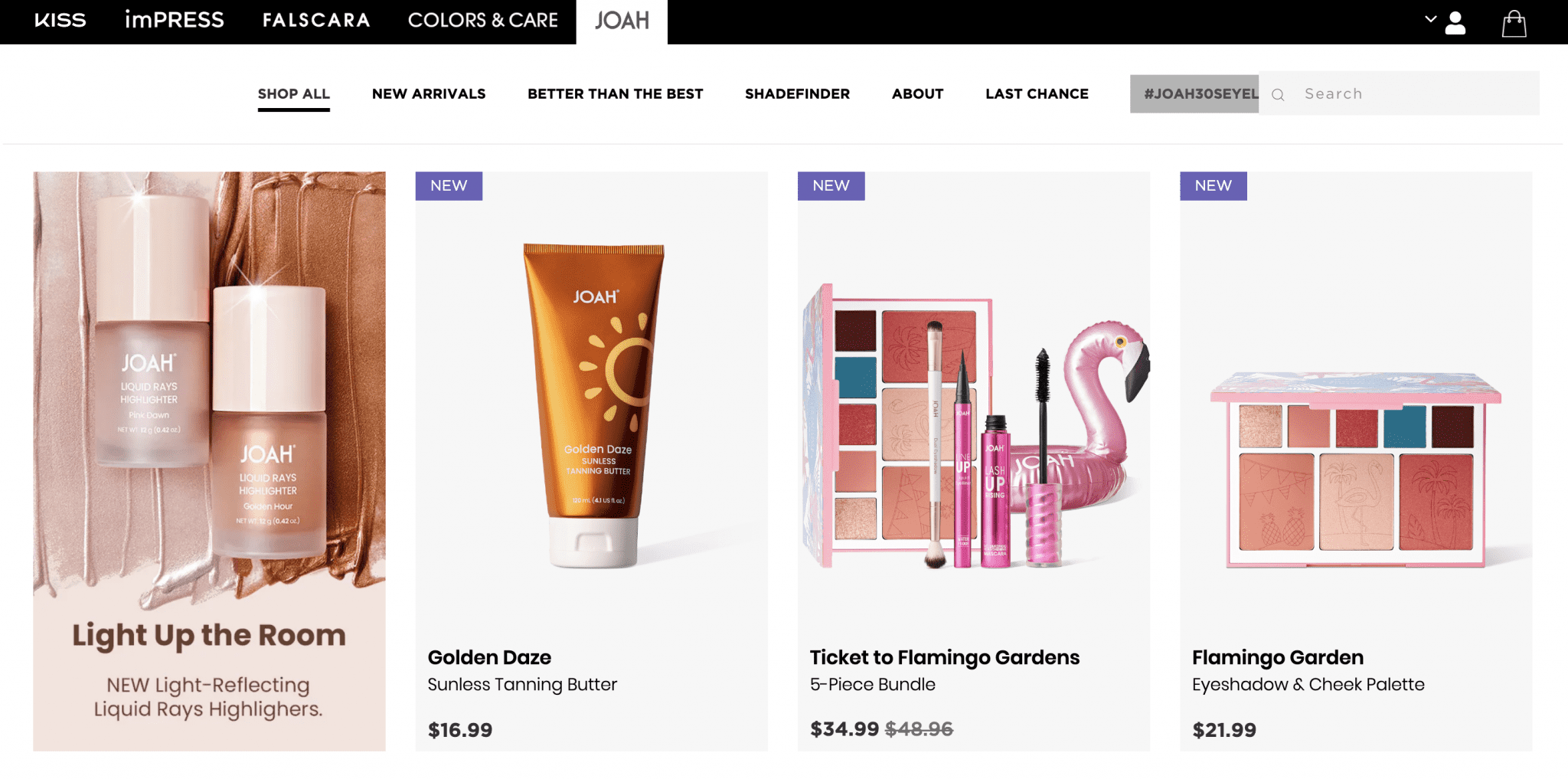 There's a wide selection of makeup products on the JOAH website.
They carry eye shadows, mascaras, lipsticks, foundations, brow products, blushes, and more.
And in true Korean fashion, they also have a few skincare products.
Their shades are versatile and inclusive, so there's something for everyone. You'll find darker shades for the foundations, blushes, and glosses with flattering colors for paler skin tones.
You can also check their shade finder if you don't know which one suits you best.
Every purchase on the JOAH website gets you free samples to try their other products. You also get free shipping for orders above $15 and a 30-day window for returns.
They also have an app for easy, on-the-go shopping.
JOAH Bestsellers Review
JOAH Lash UPrising Mascara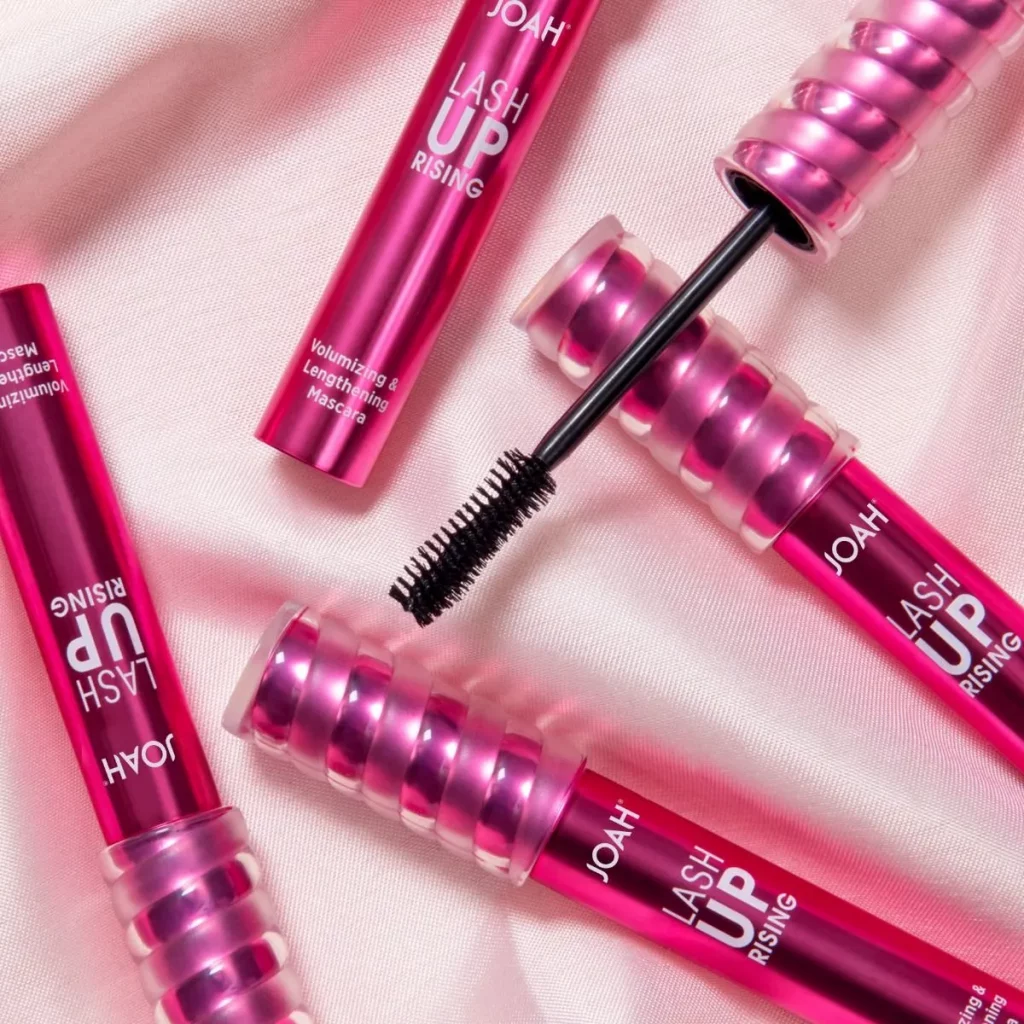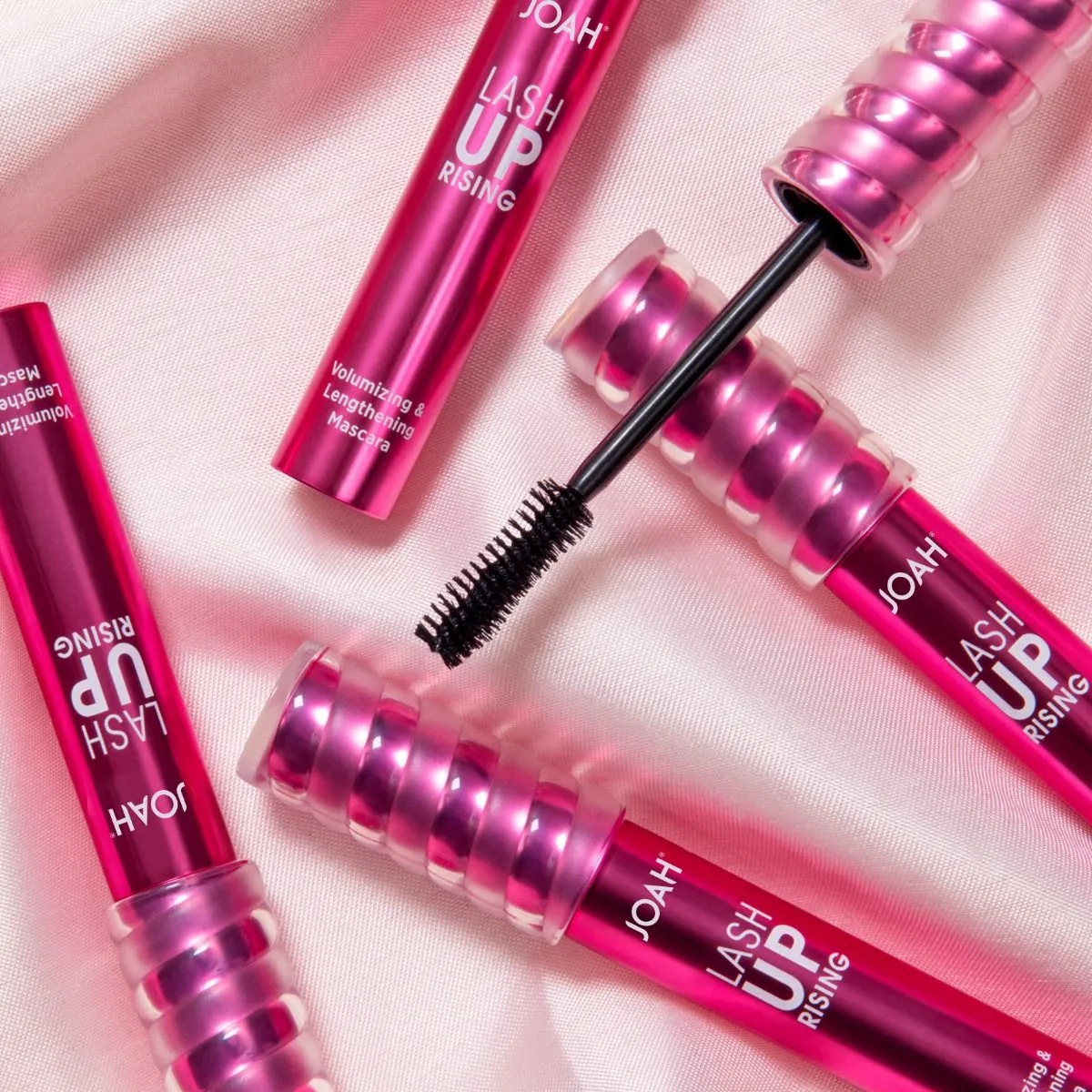 This high-impact, washable mascara comes with a volume-boosting brush. It coats every lash with its highly conditioning formula, leaving you with long, thick, lifted lashes.
It's formulated with JOAH's Balloon Air Powder Complex, giving your lashes a weightless feel all day. It also allows you to pack on the mascara in layers for a bolder look without the heaviness and clumping.
What customers like about it

Stays on all day but is easily washed off with water
Doesn't clump on the lashes
JOAH Instant Prime Activator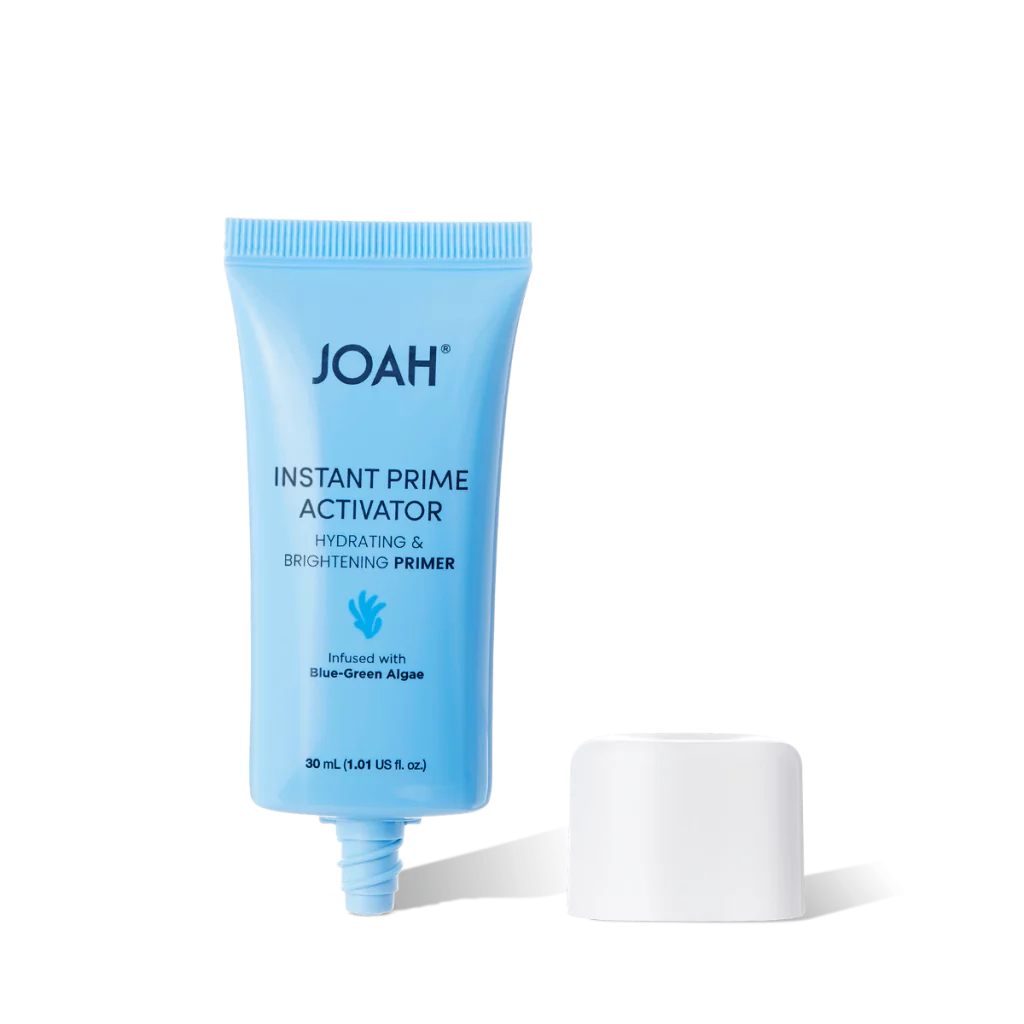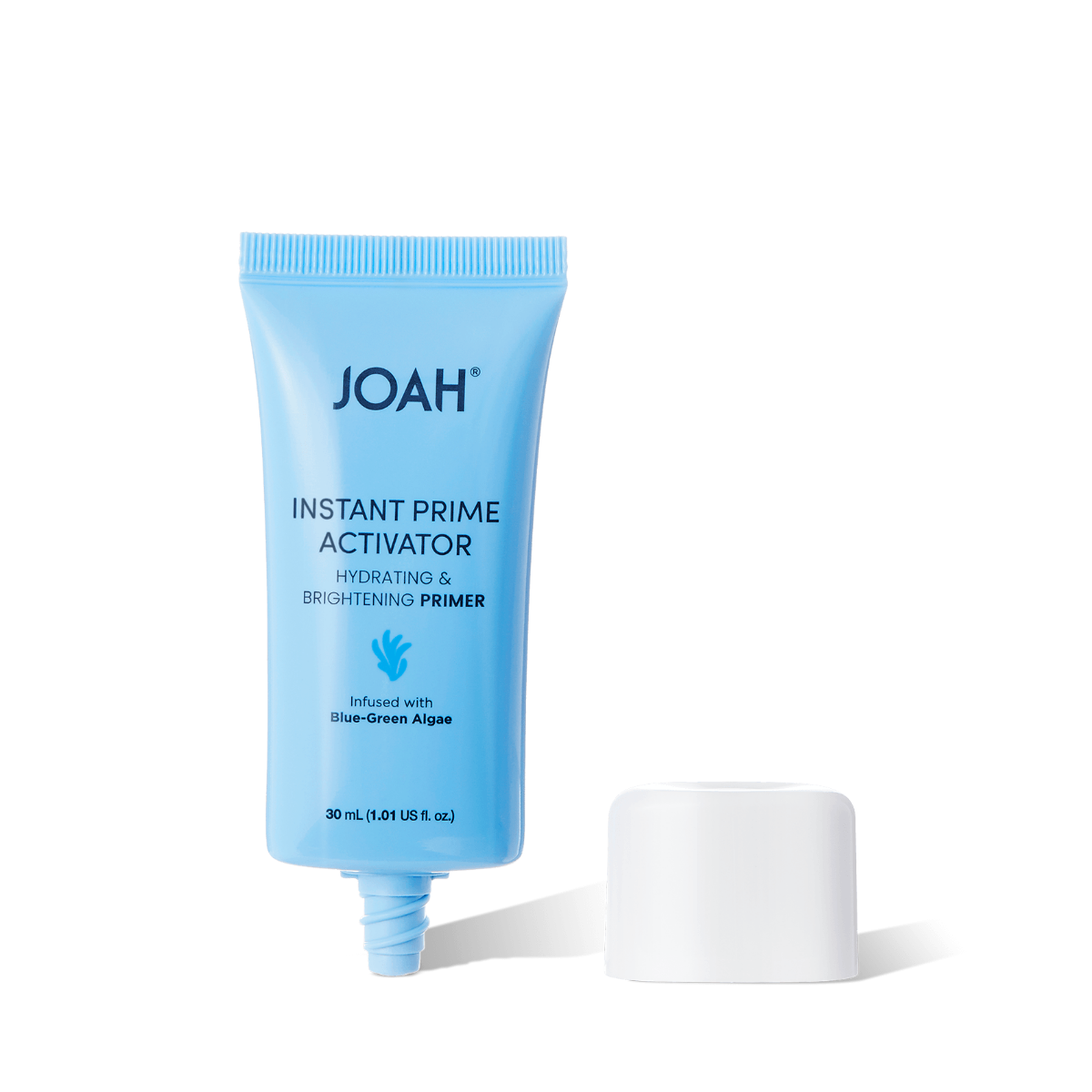 This primer doubles as a hydrating skincare product and a base for your makeup. It's infused with blue-green algae and hyaluronic acid to hydrate and smoothen the skin. It also leaves the complexion extra glowy and radiant.
And while you can wear this alone, this lightweight primer preps the skin for foundation. Wait a few minutes between your primer and foundation application. Your makeup will look bright and flawless with this underneath!
What customers like about it
Leaves the skin smooth and soft
Diminishes redness
Makes the foundation apply more evenly afterwards
Never thick or sticky
JOAH Make Her Gel-ous Gel Eyeliner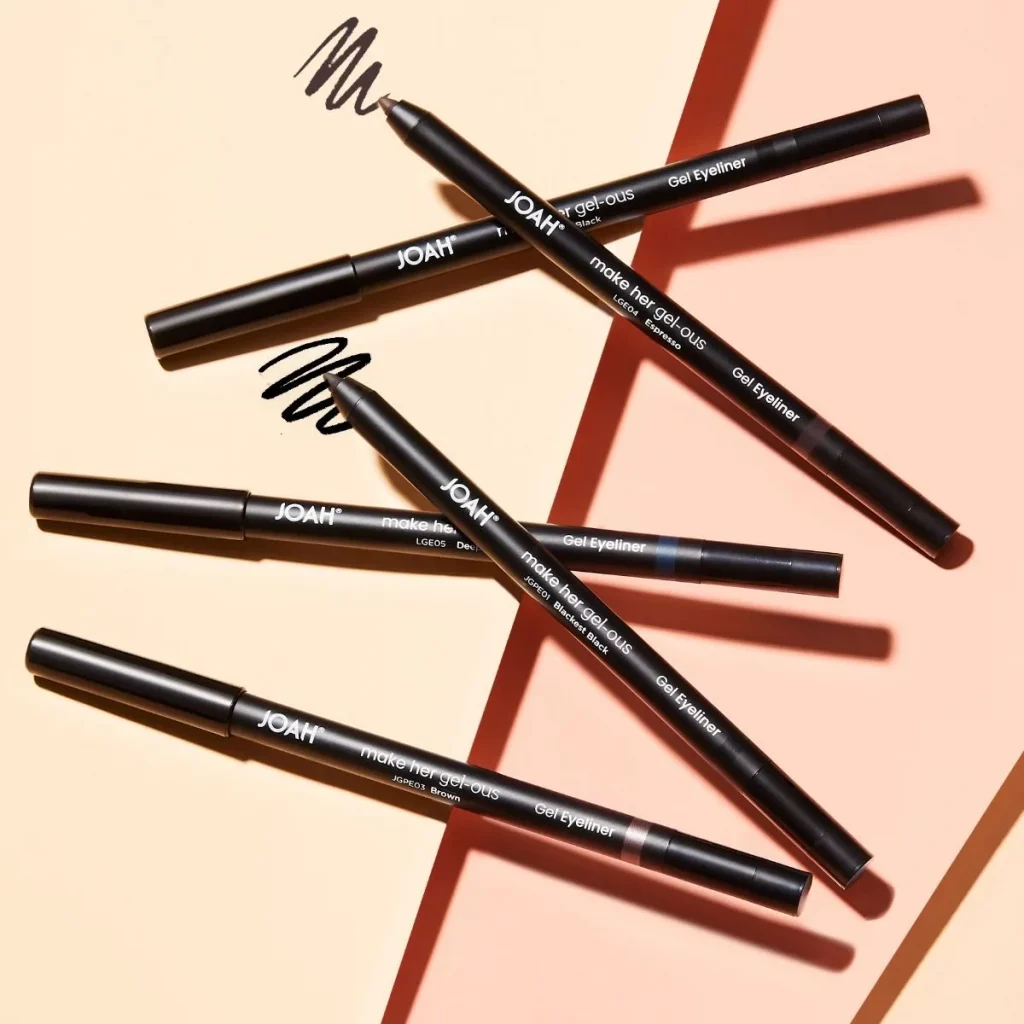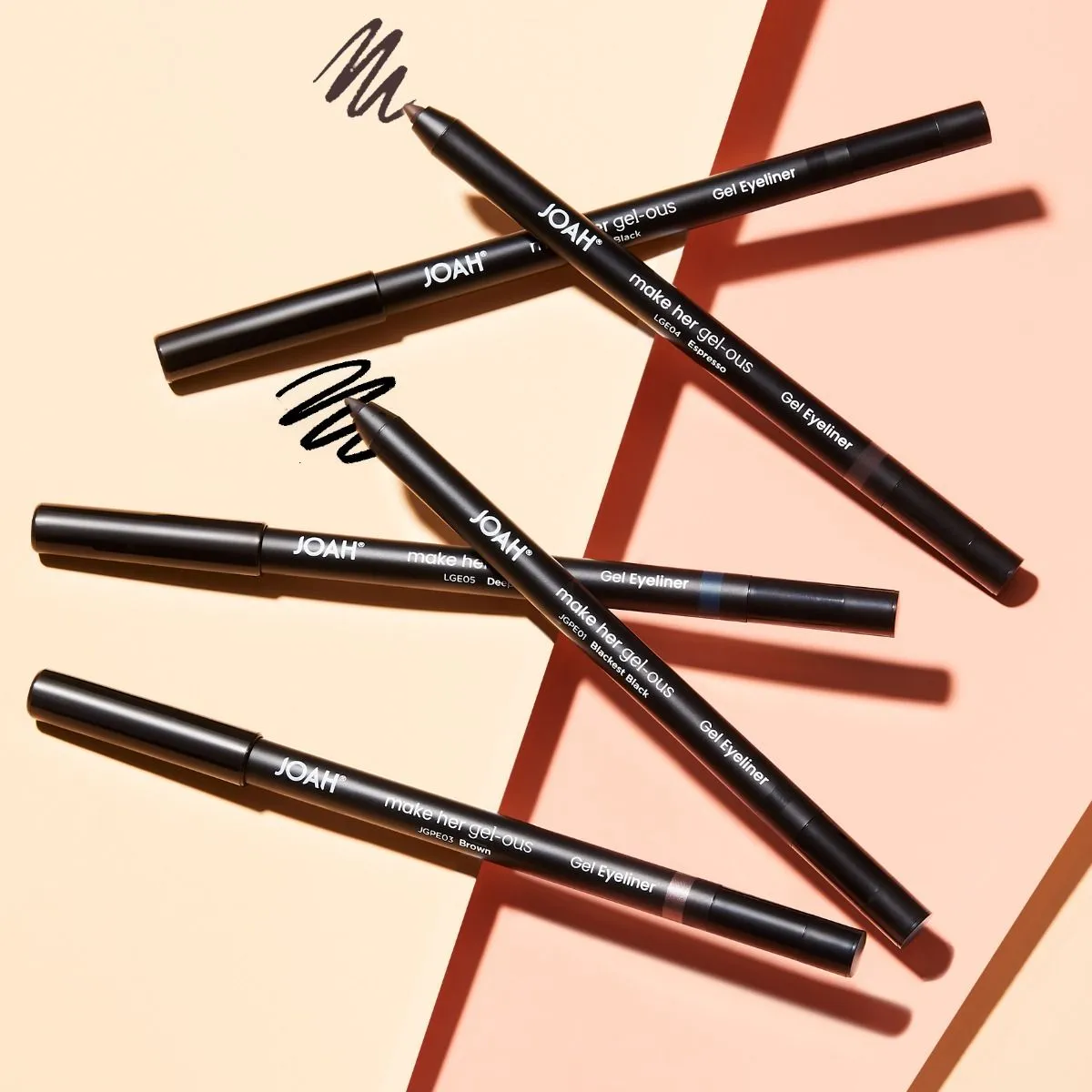 You May Also Like: Cruelty-Free Makeup For Mature Skin (Top Brands)
A big fan of the winged liner look? This pencil liner will be your new best friend. It provides deep, intense, pigmented color that glides smoothly across your lid. It also has a built-in sharpener to ensure you get that crisp, precise line every time.
The formula is soft and gel-like, so it doesn't tug on your eyelids. As a result, you can effortlessly create anything from a bold wing to a simple tight line.
What customers like about it
Goes on very smooth
Stays in place all day; doesn't smudge
Doesn't tug on your skin when lining the eyes
JOAH Glassify Lip Gloss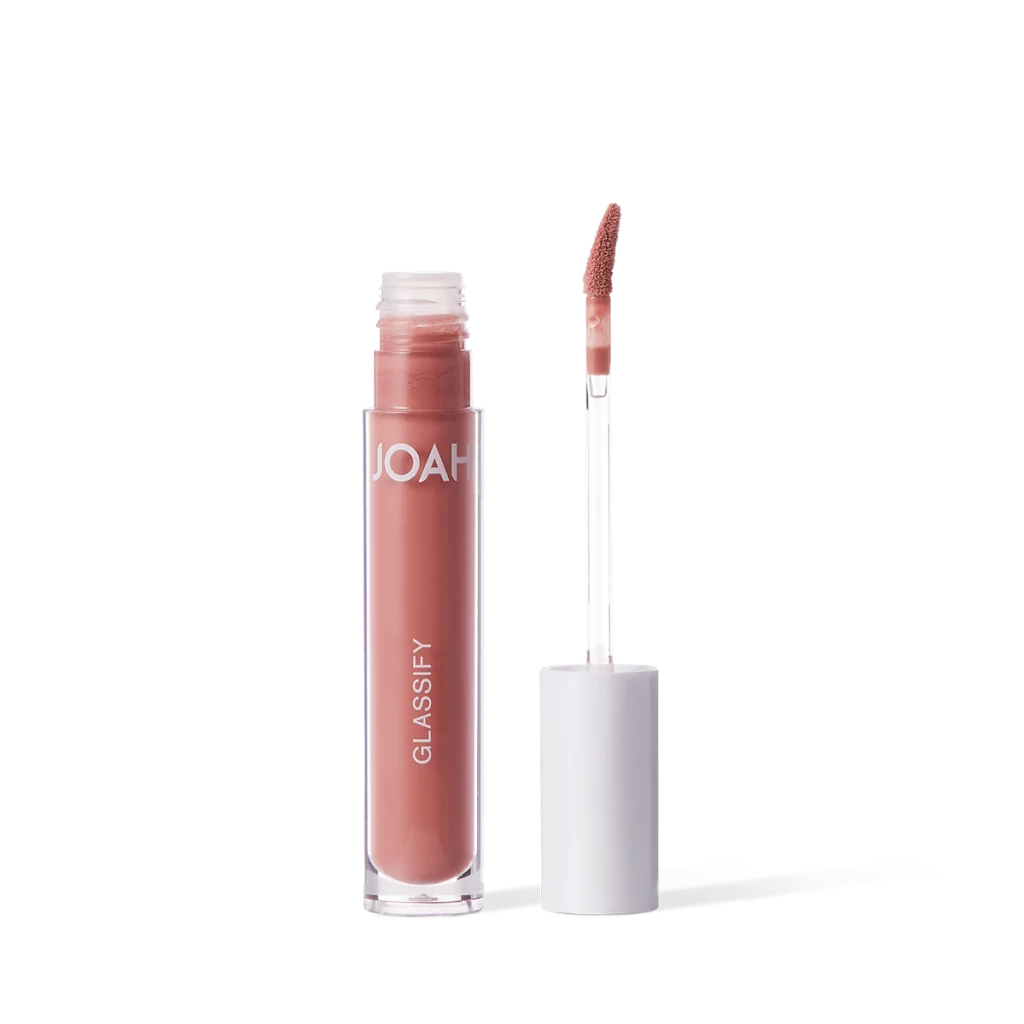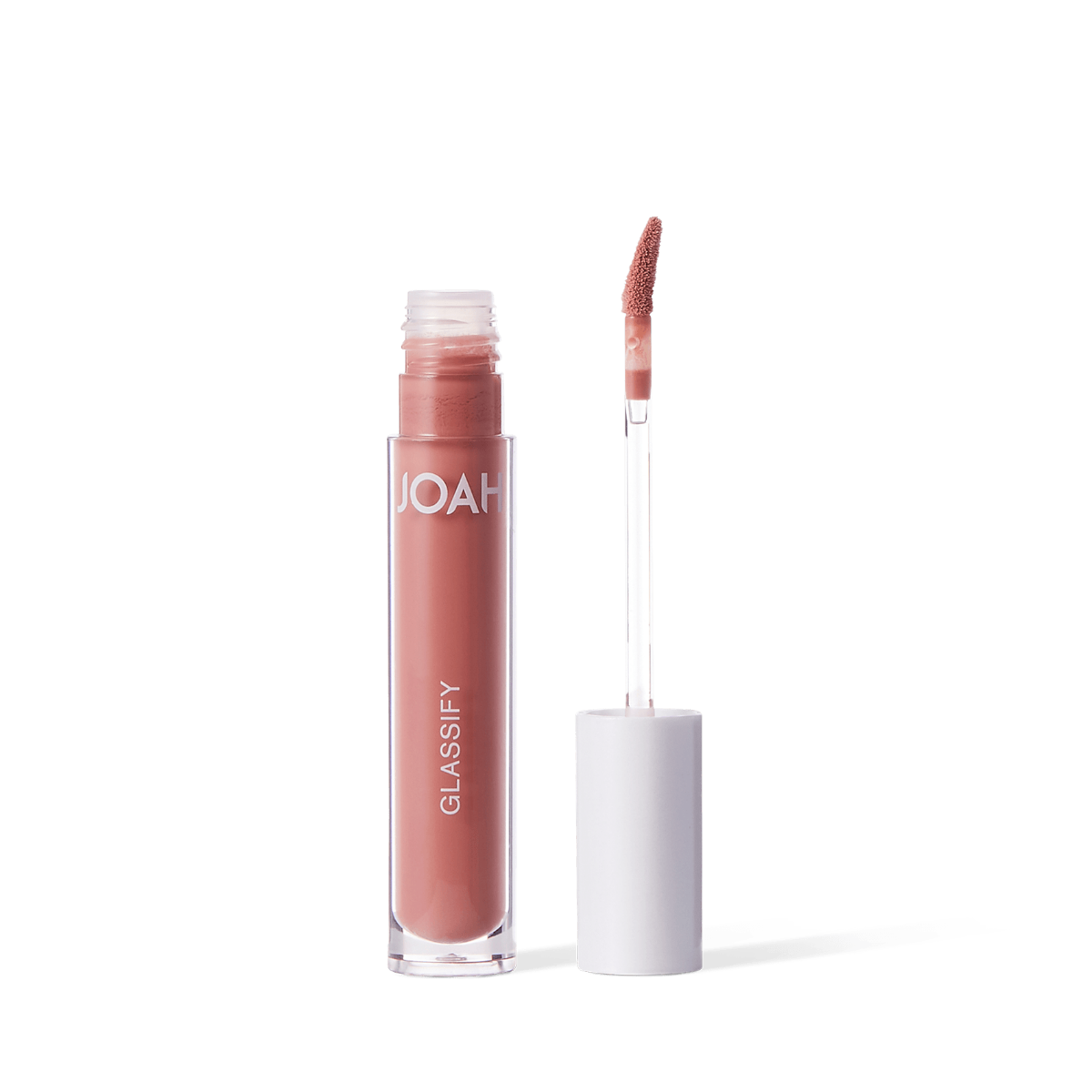 Some lip glosses give you a nice shine but leave your lips feeling dry and chapped when you wipe them off. This lip gloss never does that.
It's ultra-glossy and luminous and infused with ingredients to hydrate your lips. These include vitamin E and avocado oil for nourished, plump lips even after you wipe your gloss off.
You can wear this lip gloss alone or over your fave lipstick. No matter how often you reapply throughout the day, it won't feel sticky.
The gloss is available in nine pastel shades and a translucent tone.
What customers like about it
Smooth and lightweight, never sticky
Easy, buttery application
---
JOAH Pros and Cons
Pros:
Award-winning formulas
Cute and fun packaging
Vegan and cruelty-free
Affordable prices
Free samples with each purchase
Free shipping for orders over $15
30-day return policy
22% off for the new customers with promo code "welcomejoah"
Has an app for easier shopping
Cons:
Some of the products could use more shade options
JOAH vs Sally's Beauty vs Elizabeth Arden
So, how does JOAH fare against its top beauty competitors? Here are a few things we noticed about how it compares with Sally Beauty and Elizabeth Arden.
Eye shadows, Mascaras, Lip glosses, Lipsticks, Primers, Foundations, Blushes, Bronzers, Powders, Brow products,

Skin Care and more.

Eye makeup products, Eyelashes, Products for lips, Products for face, Tools ans Brushes

Makeup products for eyes, lips and face, Skin Care products

Yes, for orders above $15

Yes, for orders above $35

Return window depends on the product
First, JOAH is vegan and cruelty-free, while Elizabeth Arden is not.
Second, Sally Beauty has some vegan products, but it's not universal in their line-up of products.
Speaking of Sally Beauty, this beauty retailer may have some makeup and skincare. But at the end of the day, their expertise is in hair care.
So JOAH might be the better option if you want to shop for makeup.
JOAH Customer Reviews
Like most makeup brands, you'll find tons of reviews for JOAH on sites like Influenster. People also rave about them on YouTube.
Morgan of The Beauty Breakdown is half-Korean, and she approves of the brand! She says she's tried lots of their products and is very happy with them.
"The products are comfortable to wear and have a unique formula,"

She says in her video.
She's happy that the brand has many things she cares about, like beautiful packaging, excellent quality, and cruelty-free production.
---
Another review is from beauty influencer Saaammage.
She loved the JOAH foundation she tried, saying the coverage stays quite well on the skin.
"It's smooth, looks healthy, [and] looks natural,"

she commented.
Is JOAH worth it?
Yes, JOAH is worth trying. You get to experience the magic of Korean beauty without spending too much money. In addition, they have a wide range of Korean-inspired products, which are all cruelty-free.
Don't forget about 22% of discount for the new customers with promo code "welcomejoah"
Who says you have to splurge to experience Korean beauty for yourself? Try out Korean-inspired JOAH's makeup products to achieve that gorgeous K-drama look today!