The internet can be a scary place for kids. While it can be handy for school and playtime, predators also lurk abound. For many parents, thinking about their innocent kids stumbling upon inappropriate content is a source of anxiety.
More and more kids are using smartphones. As parents, it's our job to make sure they're safe.
But nagging and breathing down their necks when they're online isn't the solution. Luckily, there's an easier way to keep tabs on what they're doing online to ensure their safety. It's called Qustodio. It's a simple app that helps ease parents' anxiety about their kids' online activity.
Today, we'll take a look at what Qustodio has to offer.
About Qustodio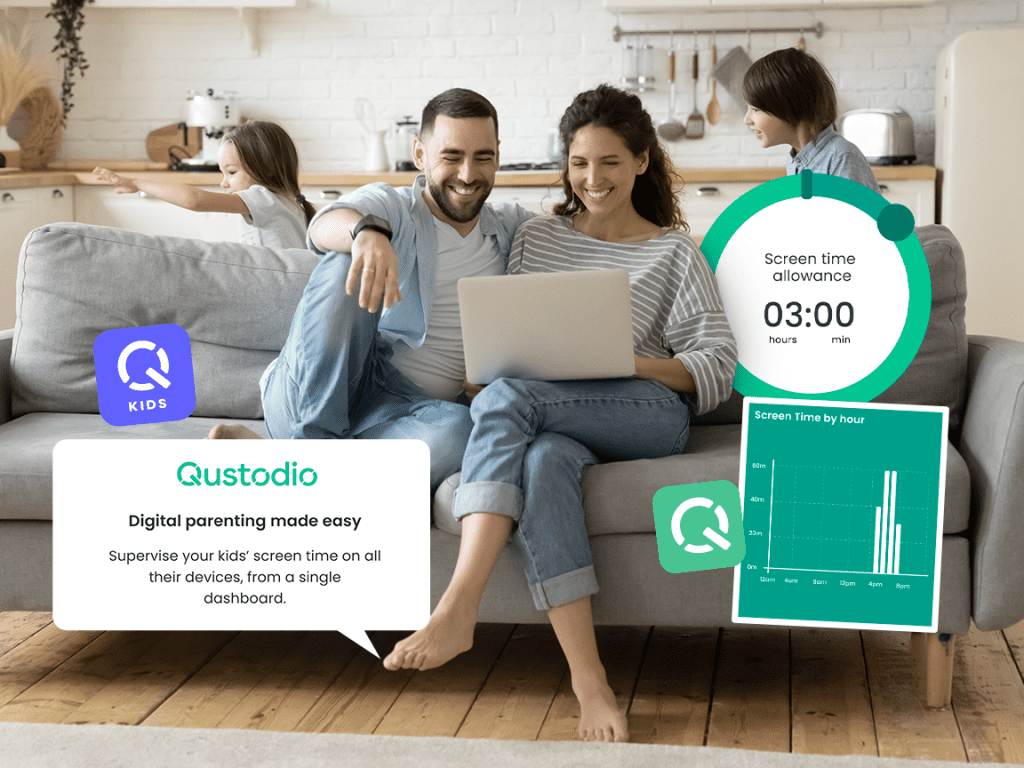 Qustodio is an all-in-one app that gives parents control over their kids' digital devices. Its name comes from "custodia," meaning "guardian" in Latin.
The app was launched in 2012. A team made it of experienced cyber security developers. They knew the risks of children being on the internet. Qustodio's primary goal is to protect them from predators, cyberbullies, and inappropriate content.
Initially, it was a simple program that allowed parents to monitor their kids' screens. Over the years, more features were added. Here are some of the things you can do on the app:
Block violent and inappropriate games, websites, videos
Allow kid-friendly and educational content on your child's device
Check your child's browsing history and online activity
Receive notifications when your child gets access to inappropriate content
Today, four million people use Qustodio. It's available in eight languages and spans 180 countries.
Qustodio is an excellent way to ensure your child's safety and well-being as they use the internet. You can monitor their screen time and whether they're talking to the right people. You'll also ensure that they're consuming only age-appropriate content.
There's now even an online app version for schools. It's a terrific way to track students' activity to detect issues like bullying and self-harm. This also helps boost academic performance.
The groundbreaking app has been featured in many publications. These include Business Insider, the Chicago Tribune, Parents.com, and more. They also have a whopping 52,000 users on Google Play and 1,800+ reviews on the App Store.
How to start with Qustodio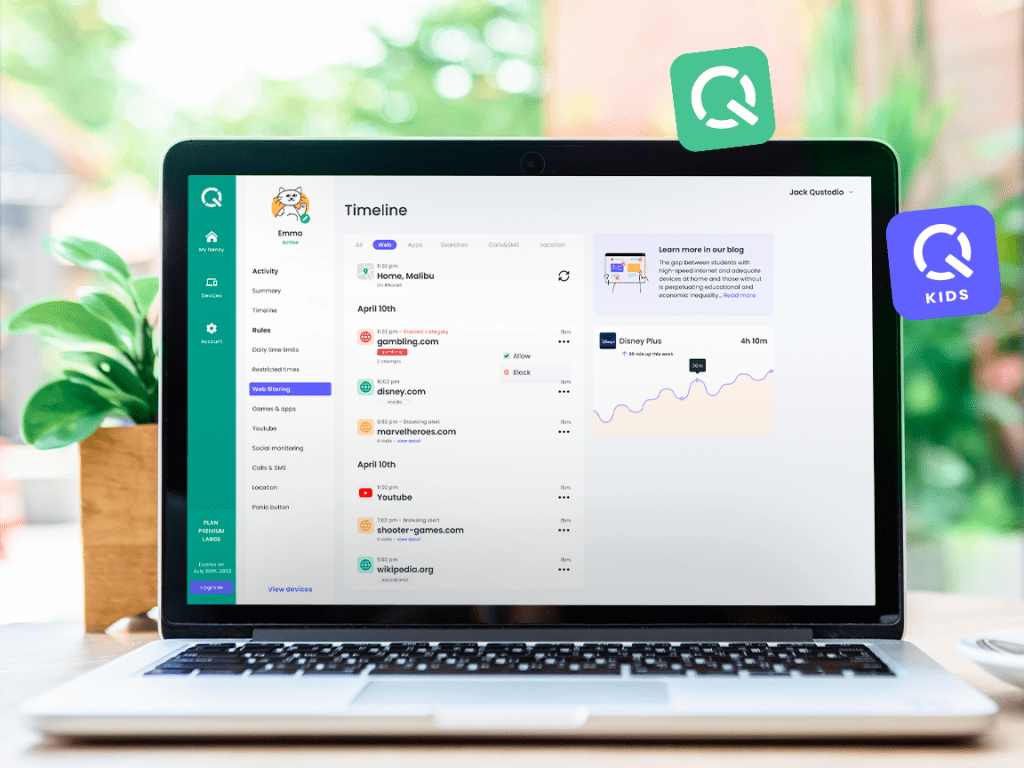 The thought of installing a parental control app may sound intimidating. But you can start using Qustodio in just three simple steps.
1. Create your account. You can either go for a free or premium membership. Free accounts can only monitor one device. Premium memberships come in Small (five devices), Medium (ten devices), and Large (15 devices).
A premium account gets you all the primary benefits of a free one. However, it includes additional features. These include a family locator, YouTube monitoring, and access to your child's calls and texts.
Not sure about getting a premium account yet? Don't worry. Qustodio offers a trial period to try out all the features before signing up.
2. Then, install the app on your and your child's devices. You can use the app for smartphones, tablets, and even computers. It's compatible with Windows, Mac OS, Kindle, iOS, etc.
3. You can now start supervising your child's device use on your parent app. On your dashboard, you can track your kid's real-time activity. You can also customize your settings to receive weekly reports.
Upgrade your benefits with Qustodio Care Plus
Want special assistance to guide you through your Qustodio experience? Qustodio Care Plus might be a good option for you.
Qustodio Care Plus is an add-on available for premium memberships. For Small plans, you can get it for a one-time payment. But if you opt for a Medium or Large plan, you'll get it for free!
It gives you full support and access to app specialists. They'll help you install and monitor reports for your account. It's a convenient way to use Qustodio to set up the system as smoothly and quickly as possible.
Here are some of the benefits you get with Care Plus:
Priority tech support across all channels
Welcome tour and ongoing check-ins from our specialists
Assistance with device set-up and troubleshooting
Early access to the newest Qustodio features
You can get this add-on by ticking the "Care Plus" box when selecting your membership type. A Qustodio specialist will then book a call with you to assist.
Qustodio Care Plus is available in English or Spanish.

Qustodio Review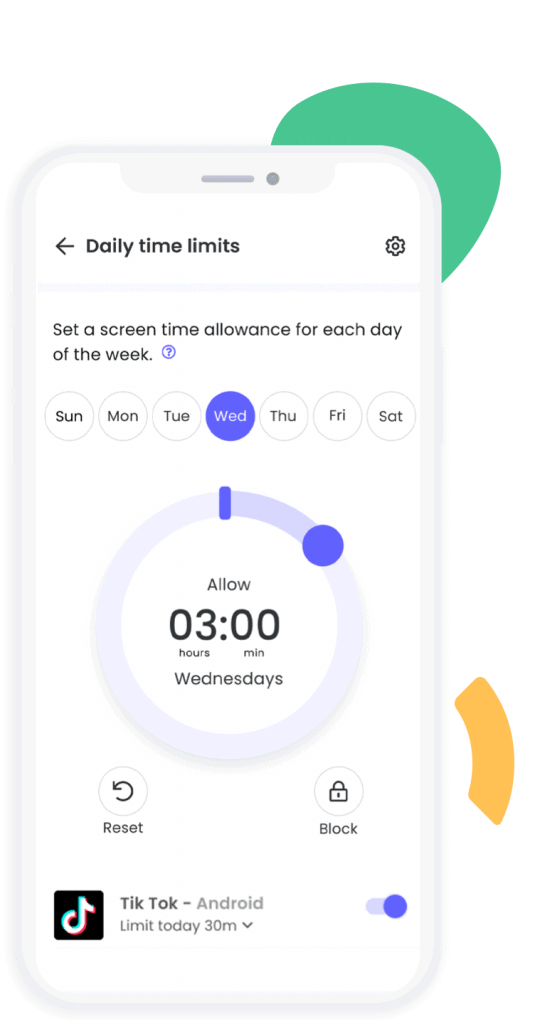 Qustodio is awesome because it allows parents to make the internet a safer place for kids actively. In turn, children can freely consume kid-friendly content. That is, without stumbling upon predators and dangerous websites.
As soon as you log in to the Qustodio dashboard, you'll see your child's digital activity. You'll also be able to see their screen time and browsing history.
You can block sites with mature and violent content. Then, if your child tries to access any of them, you'll get an alert.
You can also set time limits to their screen time. This is great if you encourage other offline hobbies, like reading and sports. It's an easy way to prevent screen addiction. It might also improve your child's social skills by spending more time with the family.
Other benefits include:
Search and app monitoring
Category blocking for gaming, gambling, and more
Safe search feature
Seven-day reports of your child's activity
GPS locator for the whole family (premium)
Since its launch, Qustodio has averted three billion threats. It has also helped protect four million families worldwide. It's a top-rated app with a score of 4.3.
And if you're not happy with the Qustodio, you can always return the subscription. They offer a 30-day return option for this.
How much does Qustodio cost?
Small (five devices): $54.95/year, or $4.58/month. Additional $12.99 for Care Plus.
Medium (10 devices): $96.95/year, or $8.08/month. Care Plus included.
Large (15 devices): $137.95/year, or $11.50/month. Care Plus included.
Qustodio Pros and Cons
Qustodio Pros:
Available on many devices, not just smartphones
The dashboard has an easy-to-navigate interface
Tech support available across platforms
Provides call and text control
More affordable than competitors
Discounts for schools and non-profits
Qustodio Cons:
Users sometimes experience delays in notifications about screen activity.
Qustodio vs Bark vs Circle
Qustodio Parental Control App makes parenting easier with daily screen time limits, app monitoring, including Facebook and YouTube, app blocking, kid tracking and the most advanced reporting.

Bark - Parental Controls App provides families with all the tools they need to raise kids in the digital age.

Works with the Circle with Disney device Circle products help families better manage time spent online.

You can protect a single device with a Free plan

There is a 30-days return if you are not happy with the experience you had.

You can return Circle Home Plus for any reason within 30 days and get your money back (US and Canada only).

Great design and easy to use


Cover many devices, not only mobile ones

Cheaper than some competitors

Covers all the basic apps

You can add all of the devices (phones, tablets, & computers)


There is no limit for a number of devices

Works with most mobile devices

Easy installation process


No limit for a number of devices

Has all the basic features

Has 14-days Free trial period

Users sometimes experience delays in notifications about screen activity.

Does not block calls or messages.

You need to pay for a subscription over the router price

Small $54.95/year - 5 devices,


Medium $96.95/year - 10 devices,

Large $137.95/year -15 devices

Circle for Mobile Devices - $7.49/month


Circle Home Plus - starting from $69
Of course, Qustodio isn't the only parental control app out there. So how does it fare with other apps, like Bark and Circle?
When it comes to safety features, Qustodio rises above the rest. For example, bark won't give you access to your child's SMS and calls. This is a gap that Qustodio fills so that you never have to worry about predators.
Qustodio is also more convenient when it comes to setting up. Circle requires a subscription to a router, which is an added expense. It's also a bit of a hassle to set up at home. On the other hand, all you need to set up Qustodio is a few taps on your app, and you're done.
You also get the most bang for your buck with Qustodio. The cheapest premium plan for the app comes down to $4.58 a month. Meanwhile, it's at $5/month and $7.49/month for Bark and Circle.
Qustodio Reviews
Most of the App Store and Google Play reviews are pretty good. Parents share how it helps them guide not just their young kids but also teenagers.
Note that not all teens appreciate their parents monitoring their digital activity. Therefore, subjecting your older kids to Qustodio will be a judgment call on your part.
Parents try to help other parents set up the Qustodio app on YouTube. They share how well it works for their family and encourage it for others.
Jacyne's Beard, for instance, uploaded an entire tutorial video for the onboarding process.
Meanwhile, AppGrooves features Qustodio as the first of three recommended parental control apps.
Is Qustodio worth it?
Yes, Qustodio is worth it if you're concerned about your child's online safety. All you have to do is shell out a bit extra per month, and you'll be assured of your child's well-being as they browse the web.
You get a free three-day trial of the app's premium version. This helps you decide whether the app is suitable for you and your family. Besides, you can always opt for the free version if you're okay with monitoring one device only.
One last word of advice. The internet is fun and can be a goldmine of educational content for learning and playing. So, try not to hound your child about their online activity. It's okay to be worried, but being overprotective might strain your relationship.
Remember that by downloading Qustodio, you're already taking extra steps to protect them. So sit back, relax, and let Qustodio do your work.