I remember when I was younger, my mom would always tell me to be mindful of the environment and to recycle everything we could. But it wasn't until I had my own place and started paying bills that I realized just how important it was to be sustainable. Learning more about the impact of single-use plastics really changed my perspective.
Slowly but surely, I started making minor changes in my daily routine that made a big impact on the environment. I swapped out my plastic toothbrush for a bamboo one, started carrying a reusable water bottle with me everywhere I went, and began using reusable bags when I went grocery shopping.
Now, I'm constantly looking for ways to reduce my reliance on disposables and live a more sustainable lifestyle. And one of the easiest ways to do that is to swap out single-use items for reusable alternatives.
Luckily, there are plenty of easy ways to ditch disposables and switch to more sustainable options. Here are a few simple reusable swaps you can make today: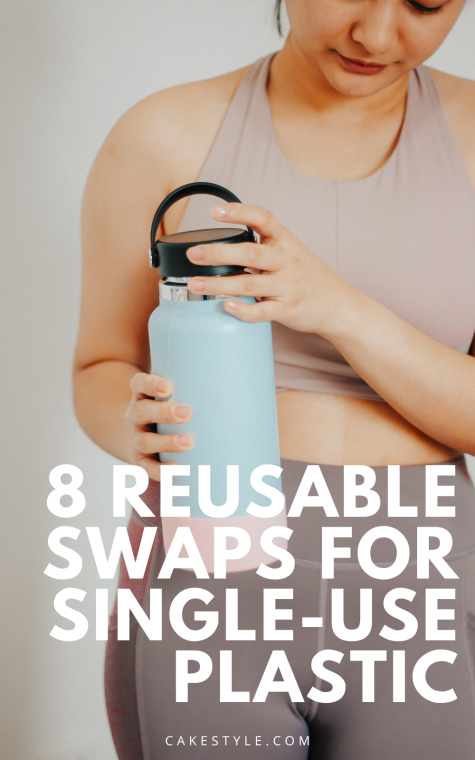 1. Reusable straws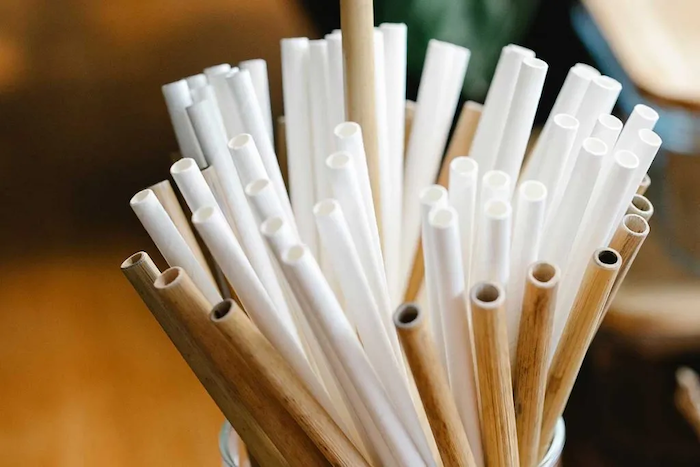 Metal, glass, and silicone straws can be reused over and over again. They're also easy to clean – just pop them in the dishwasher or wash them with soapy water. Even better, they can be taken on the go with you so you never have to use a disposable straw again. Many food establishments have transitioned to paper straws. However, I dislike how soft they get and much prefer my metal straw.
You can also stock up on bio-degradable straws made from vegetable fibers.
2. Reusable water bottles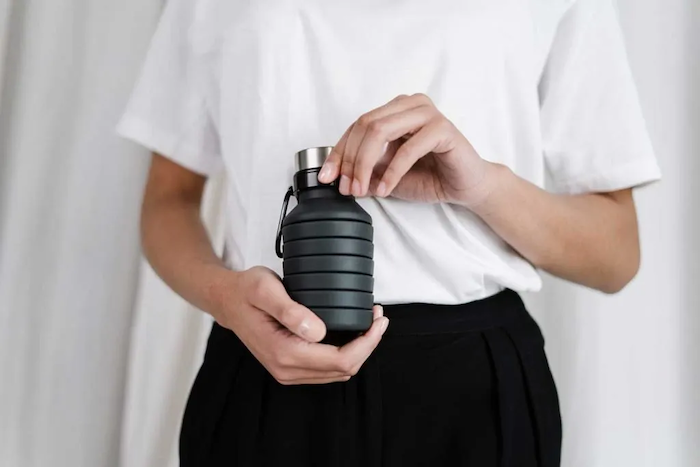 Ditch the plastic and upgrade to a reusable water bottle made from stainless steel, glass, or copper. Not only will you save money in the long run, but you'll also help reduce your environmental impact. So many places now have refillable water stations!
3. Reusable coffee cups
If you're a coffee lover, invest in a reusable coffee cup. Many coffee shops offer discounts for customers who bring their own cups, so you'll save money and reduce waste at the same time. Plus, I prefer the sturdiness of a reusable mug (and the coffee stays warm longer!)
4. Reusable grocery bags
Single-use plastic bags are one of the biggest environmental culprits out there. Ditch them in favor of reusable grocery bags made from cloth or recycled materials.
You May Also Like: Our Earth Breeze Review After 2 Weeks use: Are The Laundry Sheets Worth It?
Most stores now sell reusable bags, so there's no excuse not to make the switch.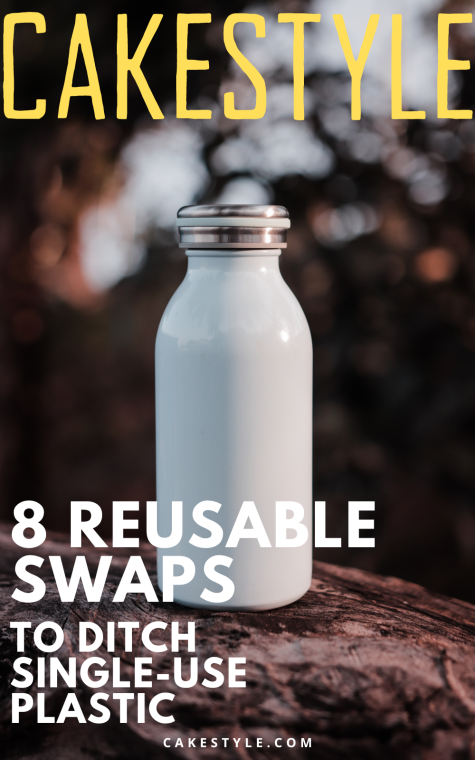 5. Reusable produce bags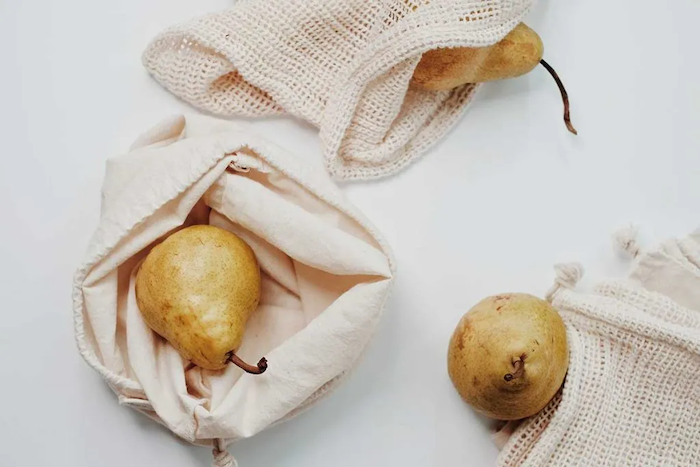 Produce bags are a little different than grocery bags. They're usually made from a more lightweight material and are designed specifically for produce. They are actually pretty stylish looking if you ask me!
6. Reusable food storage bags
Ditch the disposable Ziplocs in favor of reusable food storage bags. These can be made from cloth, silicone, or even recycled materials. The price of Ziploc bags have gone up like crazy, anyways. I really like my Stasher bags. I heard about them from Zooey Zooey Deschanel! So you know, they have to be good, right?
7. Reusable wraps and covers
Instead of using plastic wrap to store your food, switch to reusable alternatives like beeswax wraps or silicone lids. These are not only better for the environment, but they're also often more effective at keeping food fresh.
8. Ditch the paper towels
Opt for reusable cloth towels instead of paper towels. You can use them to clean up messes, dry your hands, and even as napkins. Just toss them in the washing machine when they get dirty and reuse them over and over again.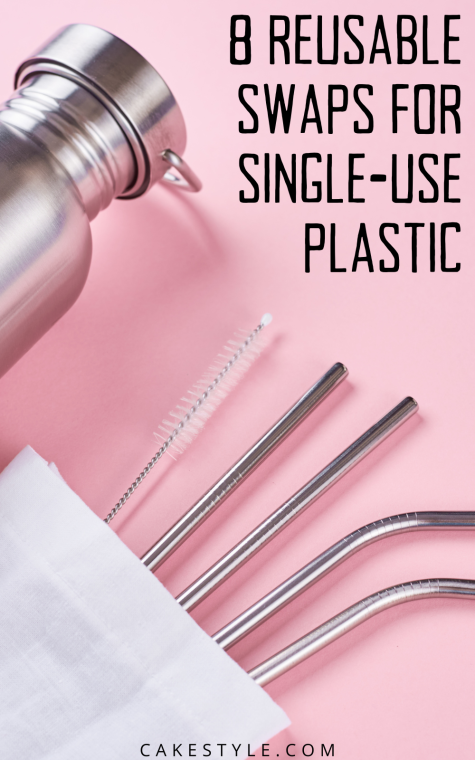 8 Reusable Swaps To Easily Ditch Single-Use Plastic – Conclusion
Besides making these swaps, there are lots of little things you can do to reduce your reliance on disposables. For example, you can carry a reusable fork and spoon with you so you don't have to use plastic utensils when you're out and about. You can also opt for bar soap instead of liquid hand soap to reduce packaging waste. And, if you're really feeling ambitious, you can start making your own household cleaners using reusable containers.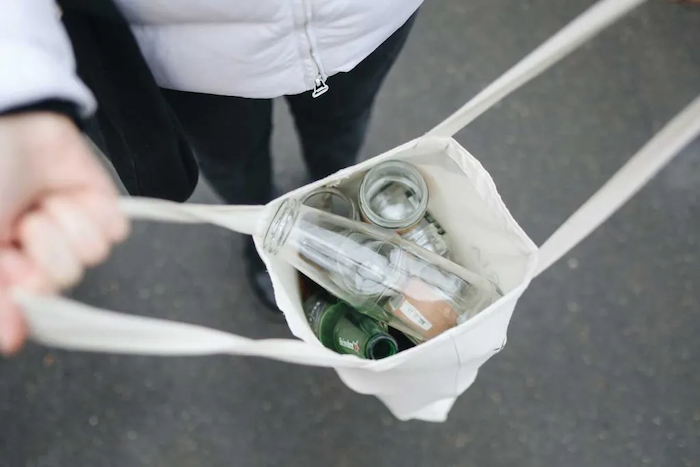 Making the switch to more sustainable alternatives doesn't have to be difficult or expensive. By making a few simple swaps in your daily routine, you can help reduce your environmental impact and make a difference. I actually prefer most of my reuseable items over their single-use counterparts!
Read This Next: Where To Buy Clean Beauty Online