Let's explore this Saje Natural Wellness review. Essential oils have amazing benefits: you can use them to make your house smell a little posher and more luxurious or even cure that nagging migraine. For many people, essential oils are the only thing that helps calm their nerves and anxiety.
This is all thanks to every unique, blend's exquisite aroma. Some are meant to reduce stress levels, while others boost your energy and spirit. Either way, they're awesome for the mind, body, and create a healthy lifestyle.
One of the best brands we've tried for aromatherapy and essential oil blends is Saje Natural Wellness. This high-end Canadian brand creates all-natural, eco-friendly essential oils and diffusers.
But what makes them different from other aromatherapy brands in the market? Check out our review below to find out what it offers and if it's worth the pretty penny.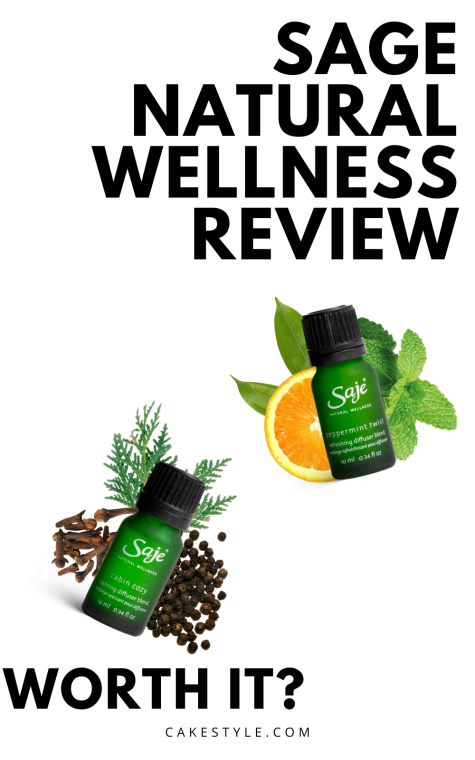 About Saje Natural Wellness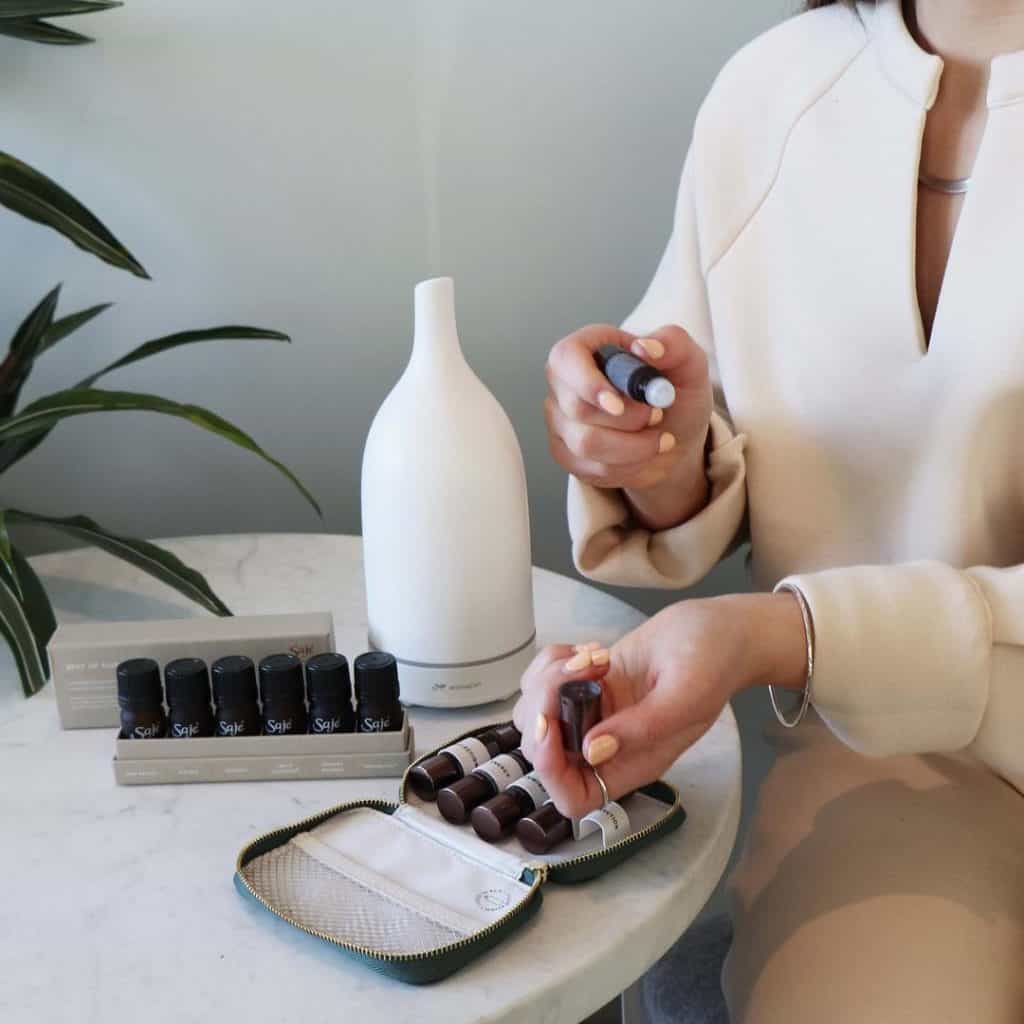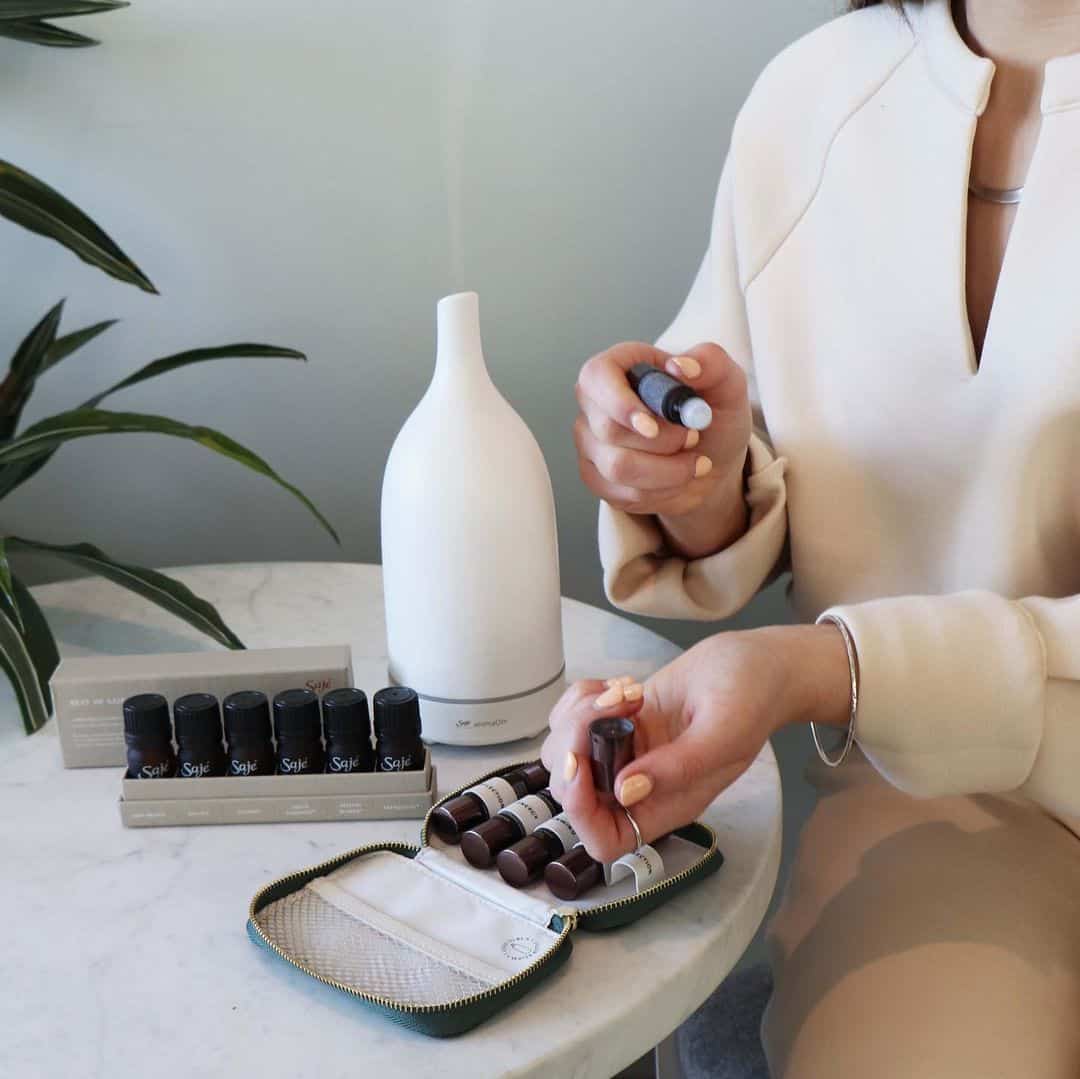 Launched in 1992 by Kate and Jean-Pierre LeBlanc, Saje Natural Wellness is the ultimate self-care brand. They're passionate about both health and beauty and offer natural products, from essential oil blends to skin and body care goodies. All of them are 100% natural and cruelty-free.
The mission of the brand is simple. They want to provide men and women with relaxing, pampering products that won't burn a hole in their pockets. Their prices, therefore, are fair and reasonable.
Saje also wants to inspire people to choose healthier alternatives for their daily regimen. So, they ensure the products are free of harmful ingredients, like synthetic fragrances and preservatives. That way, they can encourage everyone to choose products that are good for them.
Their signature essential oil blends are amazing for stress and anxiety relief. And because they're all-natural, they have none of the side effects of prescription drugs.
They carry a wide variety various diffusers that go perfectly with their oils. There are tabletop models to smaller-sized, portable ones that are excellent for travel. Whatever lifestyle you have, you'll find a diffuser that's just right for you.
Although the brand has roots in Canada, they've been expanding to other countries. In 2016, they opened their first location in sunny California.
The wellness company has been featured in renowned publications like The New York Times, Women's Health, and Vogue. They also have a huge, strong community of online fans.
There are an astounding 325k+ followers on Instagram and over 155k likes on Facebook.
Ordering from Saje Natural Wellness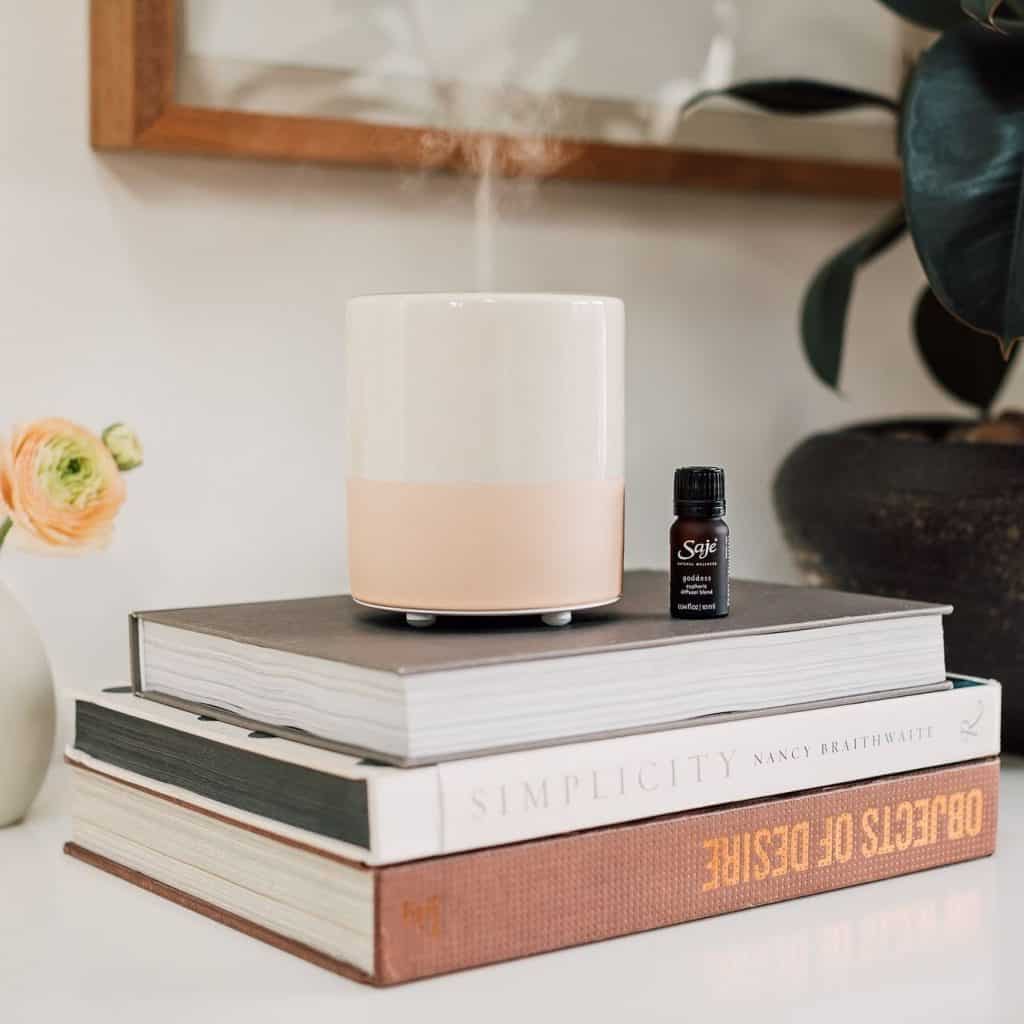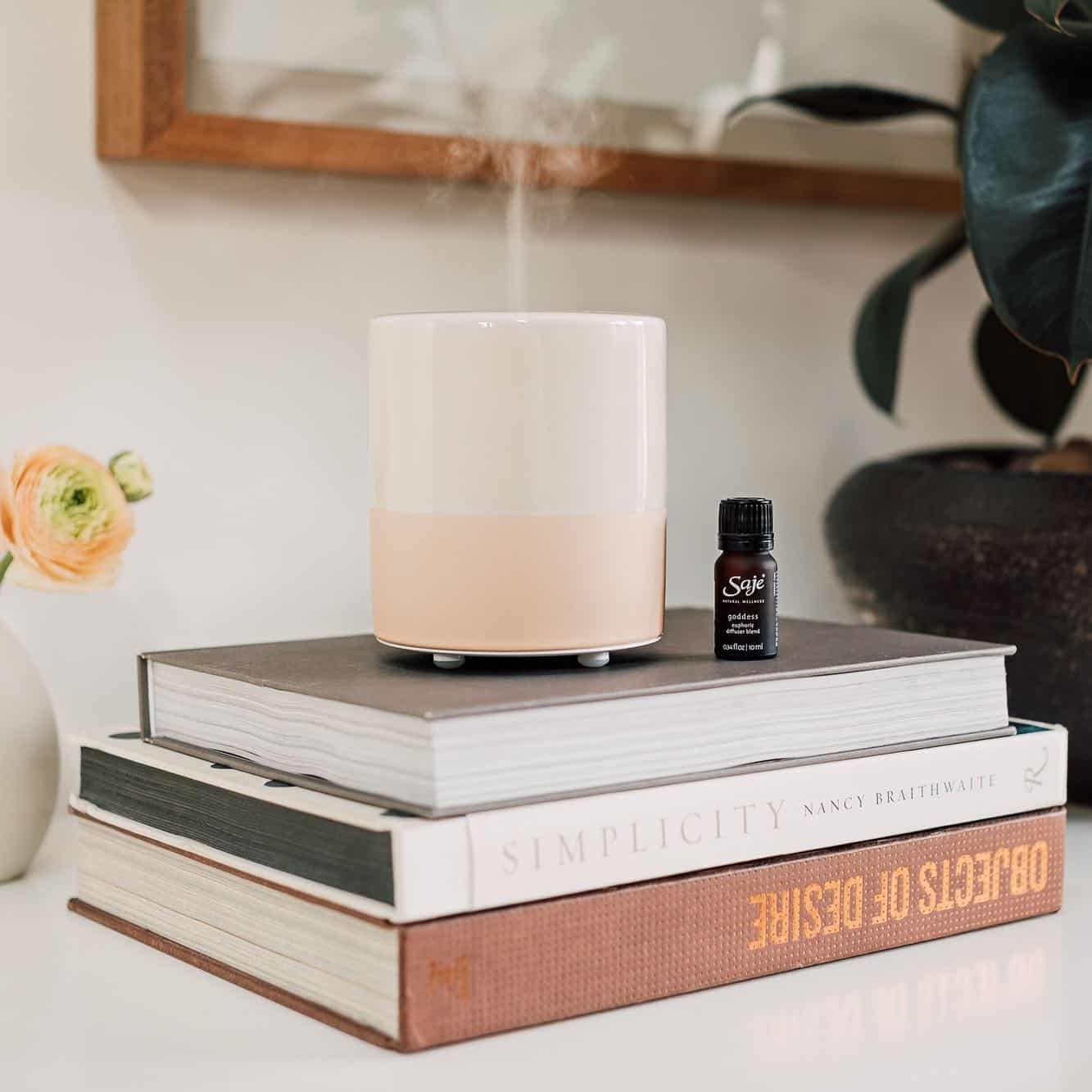 Whether you want to unwind after an exhausting day or feel cozy on a chilly evening, they have something for you.
Their products are rooted in century-old traditions coupled with science. That makes them the perfect set of products to help you handle extra stress or apathy.
Most aromatherapy brands focus only on diffusers, but Saje is a one-stop shop for wellness. You can get both essential oils and diffusers and indulge in skincare and body care.
What's cool is that when you're hunting for essential oils, you can filter them by concern. Choose from various issues according to your needs, whether insomnia, stress, energy or more. Meanwhile, every diffuser comes with a lifetime warranty.
The products are formulated without nasty stuff: no parabens, sulfates, or artificial fragrances. You don't have to worry about all the toxins and chemicals in their oils. They're also considered over-the-counter medicine in the US, so they're safe to use.
Not sure what to buy first? Check out their blog. They have lots of useful information about incorporating aromatherapy into your daily routine.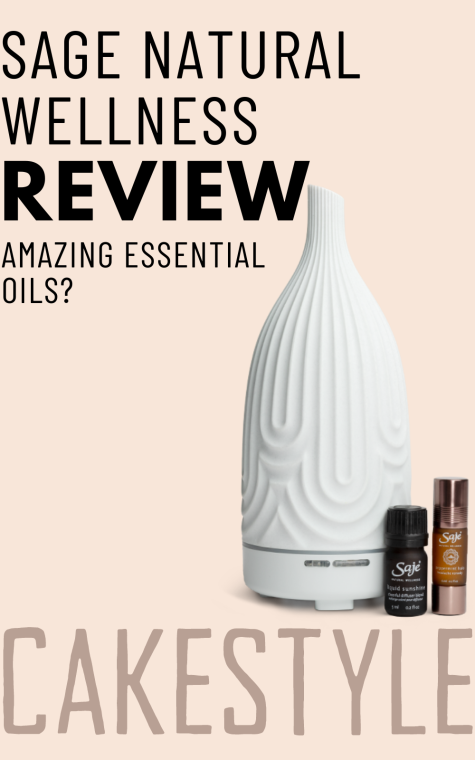 The brand offers a rewards program that gets you $10 off your next order if you invite a friend to buy from them. The great news is that your friend gets $10 off their first purchase, too.
You get free shipping for orders over $50 on the site. They also have some stores across the US and Canada. This might be a great option if you like to smell essential oils before buying them.
Want your loved ones to experience the mood-boosting effects? Buy a gift card from Saje.
Saje Diffuser Review
Aroma Wander (Charcoal Black) Review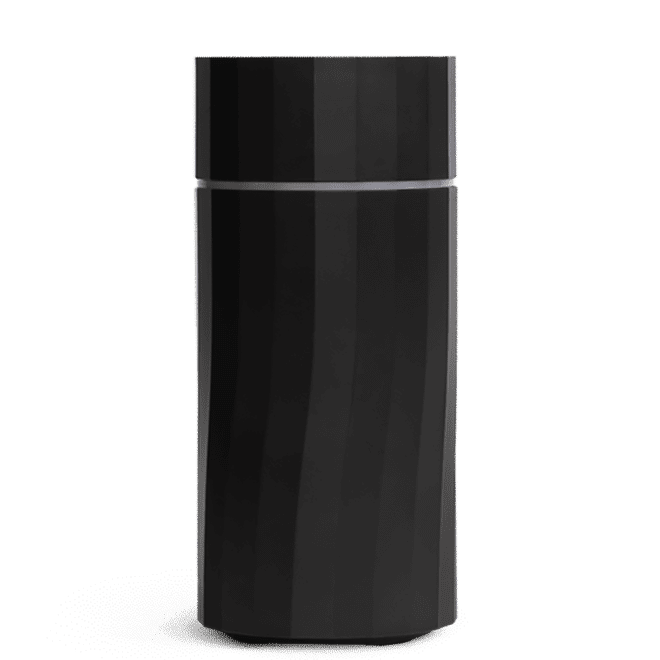 Who says you can only diffuse your favorite oils at home? With this portable diffuser, you can do it anywhere. Just recharge it and bring it with you when you go out. It's perfect for your car, the park, or office space.
It has a heat-free system that preserves the integrity of the oil blends. It also releases negative ions to help reduce allergens like dust and pet dander in your area.
This cordless diffuser mists for three continuous hours. You can even stretch it to six hours with intermittent misting. It has an LED light, too, in case you want that extra brightness.
This 50ml diffuser is easy to use. Just fill the tank with water up to the line and add 2-3 drops of your favorite Saje essential oil blend. Put back the diffuser cover and lock it in place. Press and hold the button for three seconds and bask in the calming aroma it releases.
Great for homes and cars
Rechargeable and portable so that you can take it anywhere
Looks beautiful in an outdoor space
No fussy wires and cords
Saje Limited Edition Fall Diffuser Blends Review
Chai (Spicy Diffuser Blend)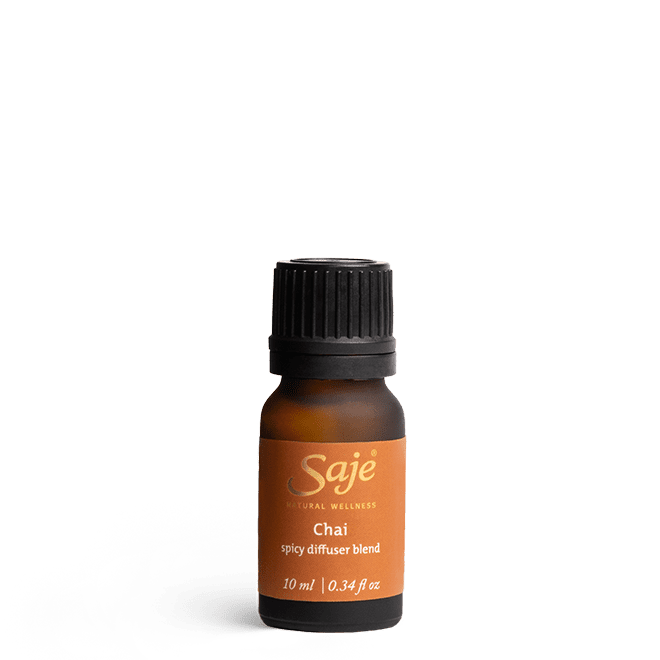 You'll love this Chai blend if you're a fan of sweet and spicy aromatics. It's super cozy and makes you feel like you're sipping on a chai tea latte at your favorite coffee shop this fall. It leaves you feeling calm and at ease.
This blend infuses extracts from cardamom, black pepper, and balsam. And for that kick of flavor for the senses, there are hints of cinnamon and anise oils, too.
Wild Fir (Crisp Diffuser Blend)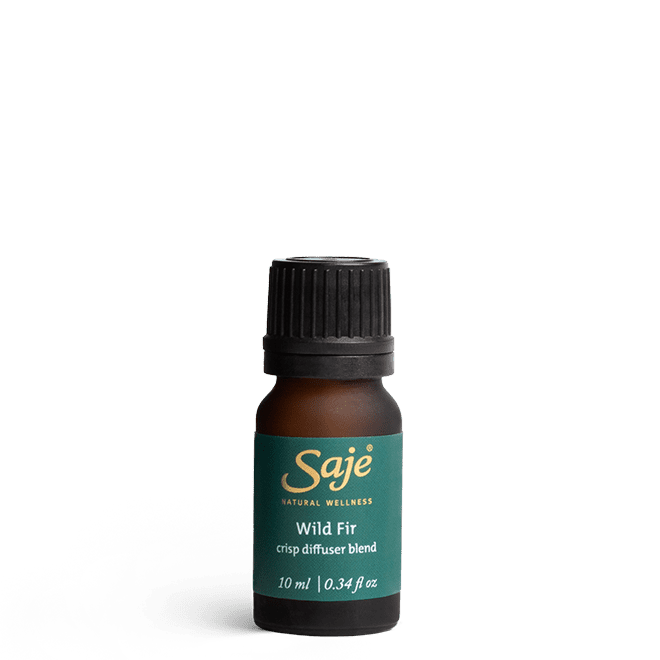 This blend is perfect if you're the outdoorsy type. One whiff of this, and you'll feel like you're in the woods going on a hike to admire the beauty of nature. It smells of fresh forest air, so it's excellent for anyone who loves earthy, woodsy scents.
This limited-edition essential oil blend is rich in unique, exotic oils. It has Siberian fir, copaiba, and May Chang oil. And for that earthy touch, it also has cajeput and myrrh.
Cedar Ember (Warming Diffuser Blend)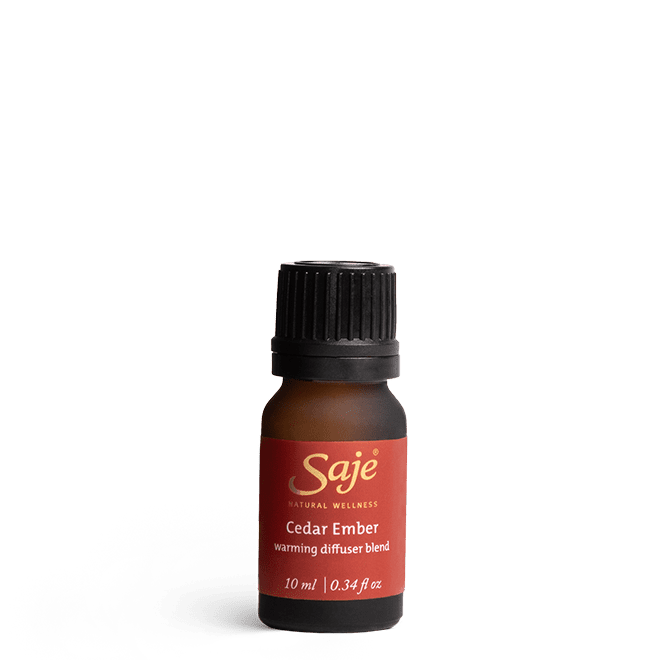 Is it extra chilly in your city this autumn? Keep warm and cuddle in bed with Cedar Ember misting in the background. This fiery scent sparks that relaxing warmth you crave this time of the year. No need to light up the fireplace or gather around the bonfire—you have this blend to warm you up whenever.
This blend contains Virginia cedar, ginger, clove, and balsam Peru oils. Together, they create the most comforting, homey aroma you'll ever smell.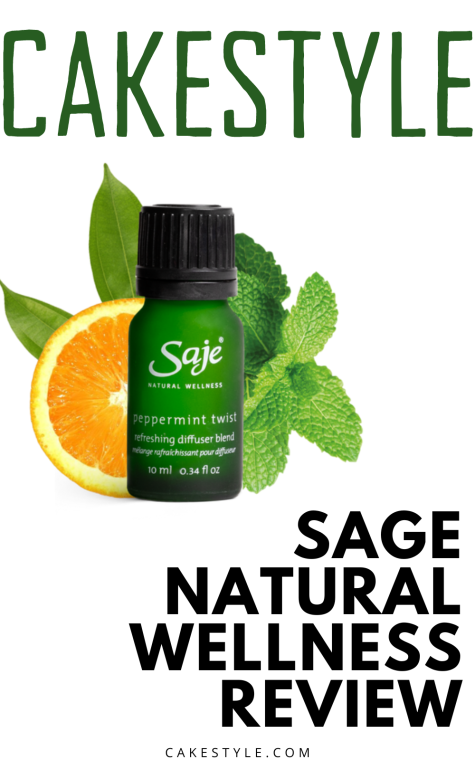 Pros and Cons
Pros:
All-natural and cruelty-free
Doesn't contain harmful ingredients, like parabens and synthetic fragrances
Backed by both science and tradition
High-quality oils and diffusers
Also offers skincare and body care
Lifetime warranty for diffusers
Free shipping for orders over $50
Many locations in the US and Canada
Cons:
It May be more expensive than other aromatherapy brands, but for a good reason!
Saje vs. DoTERRA
Let's compare these two well-loved wellness brands by looking at these starter kits. Each one includes a diffuser and some signature essential oils.
Saje Natural Wellness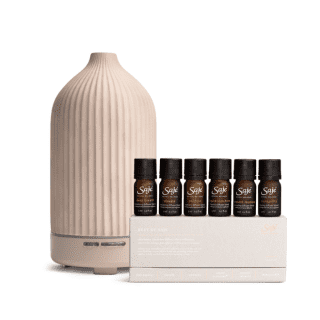 doTERRA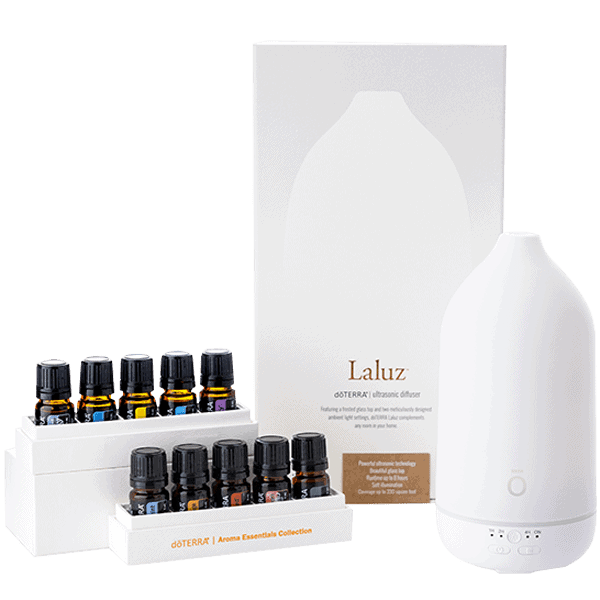 Name
Name
Aroma Essentials Collection
Description
Description
Enhance your air with award-winning Aroma Rise Cascade diffuser and collection of greatest hits. Best of Saje set includes: Deep Breath, Goddess, Elevate, Liquid Sunshine, Present Moment and Tranquility Diffuser Blends.
Aroma Essentials Collection, which includes the best essential oils to help you freshen the air around you and keep your family safe from harmful toxins.
Free Shipping
Free Shipping
For orders over $50
Only for doTERRA members
Mist Duration
Mist Duration
Up to 6 hours
up to 4 hours
Returns
Warranty
Warranty
Free lifetime warranty
1 year warranty
Price
Price
$130.40 – $30 off for limited time only!
$206.67
One of the biggest differences between the two is the mist duration. While Saje's diffuser can emit mist for six hours, the competitor can only do it for four hours. Plus, the warranty gets you a better deal. Saje diffusers have a lifetime warranty. Meanwhile, DoTERRA ones only last a year.
As far as prices go, Saje is also a more reasonable option. While their set costs just $163, the one from DoTERRA will cost you over $200. The former is a much better option if you're trying to cut back on expenses.
There's also a significant difference in the shipping policy. Saje offers free shipping for orders over $50. That means you already get this set with free shipping even if you buy it by itself. But DoTERRA only offers free shipping to its members. If you're a one-time buyer, you won't get free shipping.
Saje Essential Oils Customer Reviews
On Facebook, the wellness brand has an excellent review score of 4.6 out of 5. Their fans on this platform love to gush about their product offerings.
There are also several reviews about the company on YouTube. Let's take a look at this one from Maddie Evans. Maddie reviews several products, from diffusers and oils to deodorants.
She says nothing but praise for the brand, sharing some of her favorite products. One of the oils she loved the most was the lemongrass essential oil. "I've been obsessed with [it]," she said. "I just love the smell and can keep smelling it for the whole day."
Delightfully Ivonne is another content creator who has posted their thoughts on Saje on YouTube. She loved the diffuser she got from the brand and was even excited about its appearance.
"This one goes pretty much with everything around your house because it is a neutral ceramic color," she says. "It is very nice, and it looks like a decor by itself!"
Saje Review – Conculsion: Is Saje worth it?
Yes, from what we've seen from the brand, Saje Natural Wellness is worth a try. This wellness company's products are all backed by science. So, you know they're of the finest, top-notch quality. They may cost more than the average oils and diffusers. But we can vouch for them—they're worth every cent.
Their diffusers work like a dream and come with a lifetime warranty. Meanwhile, their essential oils smell so gorgeous and compelling that you'll keep coming back for more. Once you try these top-tier products out, you'll wonder how long you've gone without them.
Read This Next: