Cruelty-free purple shampoo is a blonde's best friend. It's the best way to banish brassy, yellow tones out of your hair and keep your locks looking refreshed and happy.
Just a couple of years ago, there were little to no clean, cruelty-free purple shampoos on the market. Thankfully nowadays violet hair products are more popular, and cruelty-free ones are a lot easier to find.
In this article, we will share our recommendations for the best cruelty-free purple shampoo to help you keep your blonde locks looking their best.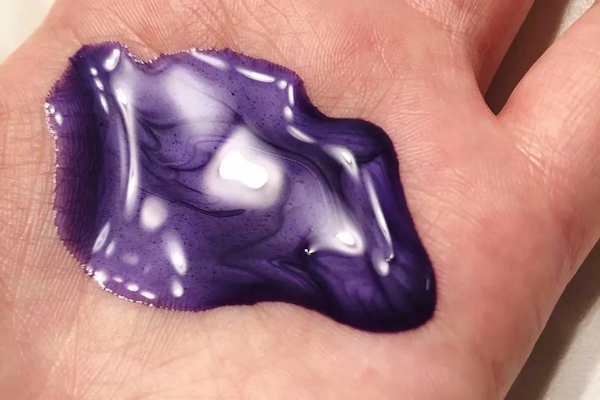 Many traditional violet shampoos are not cruelty-free and contain harsh sulfates. If you have been using purple shampoo for a long time, you may have used the infamous Clairol Shimmer Lights. Clairol purple shampoo really started the purple revolution. Unfortunately, it is not cruelty-free and it does contain sulfates.
While stripping the hair with sulfates does allow the purple tones to settle into the hair better, I'm not a fan of abrasive ingredients in my shampoo. Here is a list of clean, cruelty-free purple shampoos perfect for any blonde (or blondish) head of hair. If you are not in the market for a purple shampoo, check out my list of other clean and cruelty-free shampoos.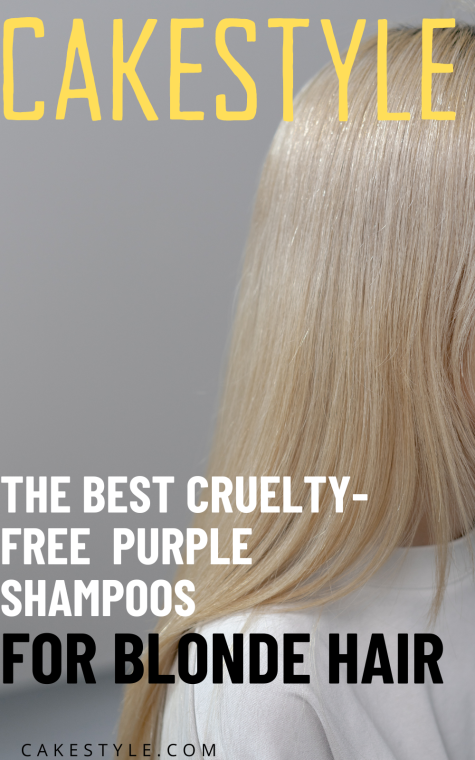 Rahua products definitely rank high on the list of cruelty-free and clean shampoos. This purple shampoo is only light purple in color and designed to remove brassy tones and improve hair texture.
Don't expect that deep and dark style purple color with this one. The exotic scent of gardenia flowers is pleasant and pretty. This vegan, sulfate-free and cruelty-free purple shampoo is suitable for all highlighted and color-treated hair. If you want to avoid the dark-purple-shampoo-shower-mess scenario, check out this version because it's much lighter.
Acure is another brand that is affordable and readily available in many stores. This vegan purple shampoo for blonde or platinum hair is formulated with purple carrot, avocado, and sunflower seed extract.
Acure is leaping bunny certified and free of parabens and sulfates. It's a great way to keep the brassiness at bay between colorings, or just to give your natural blonde locks a nice refresh.
We absolutely love the Acure Iconic Blonde shampoo!
You May Also Like: Cruelty-Free Makeup For Mature Skin (Top Brands)
R+Co hair products are a staff favorite here at Cake Style. So it's no wonder that their purple shampoo makes our list of the best cruelty-free purple shampoo picks!
Leave brassy shades in the past and allow this shampoo to bring out the platinum brilliance of your blonde or grey locks. Grey-haired women will love how this shampoo makes beautiful grey hair luscious and shiny silver.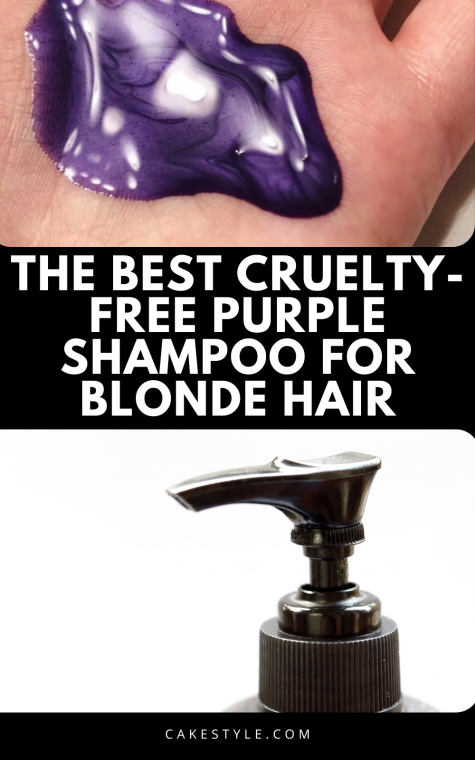 I love Pacifica because their products are readily available at drugstores, and affordable, too. Any company that makes cruelty-free beauty more accessible is a winner in my book.
This purple shampoo is lightly scented with vanilla and orange. I am perfectly fine with lathering up in an uplifting creamsicle scent every morning. Their products are formulated in the USA without parabens or sulfates. They even make a little kit that has the sunshine highs shampoo, conditioner, mask, and hairspray. This product may be more difficult to find in stores, so check online first for stock.
5. Together Beauty Purple Reign
Isn't this the best name for a violet shampoo? This cruelty-free purple toning shampoo is formulated with 98% natural ingredients. Ancient Chinese rice and antioxidants refresh and nourish the blondest of blondes. Together Beauty is so proud of their clean formulas that they put their "no-list" ingredients right on the front of the bottle! Use this shampoo up to 3x a week to keep up your brass-free locks. You can find them online or in Sephora stores.
O&M stands for "organic and mineral". Their products are cruelty-free and made in Australia with love. The violet masque is perfect for removing yellow tones and keeping brass out of blonde hair. You can find some of their products at Sephora or other reputable online retailers. They're definitely on the pricier range but be sure to check for sales from some retailers, like Holistic Hair Tribe.
7. Function Of Beauty
Function of Beauty creates custom formulas specifically for your hair type. Their products are sulfate-free, cruelty-free, 100% vegan and sustainability-focused. Take your personalized hair quiz for a shampoo that is perfectly curated for your needs – and shipped right to your door!
8. Kavella Purple Shampoo
Now here is where purple shampoos get a bit darker. For those blondes in need of extra toning, you may want to consider Kavella. The first ingredient is Aloe which helps repair skin cells on the scalp.
The plant-based protein in this shampoo promotes color retention and helps the hair from getting all dehydrated and tangled. Kavella has strict ingredient standards and all their products are cruelty-free, vegan, and free of synthetic fragrances and sulfates.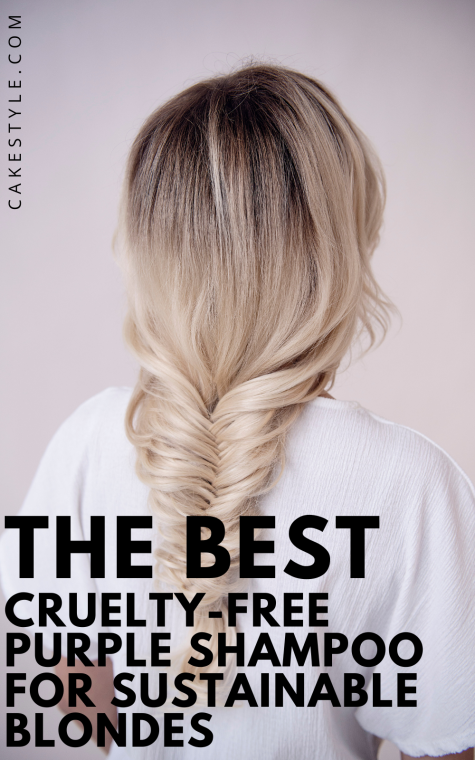 The Best Cruelty-Free Purple Shampoo For Sustainable Blondes – Conclusion
There are many violet shampoos on the market that are technically cruelty-free, but they may have questionable ingredients.
Do you have a favorite cruelty-free purple shampoo that you use on your blonde hair? Leave us a comment below.