Nap Loungewear is a luxury and homeware brand born out of the COVID-19 pandemic.
People started feeling down about having to stay cooped up at home. That's when the brand swept in to provide something everyone needed—a bit more beauty in our lives.
About Nap Loungewear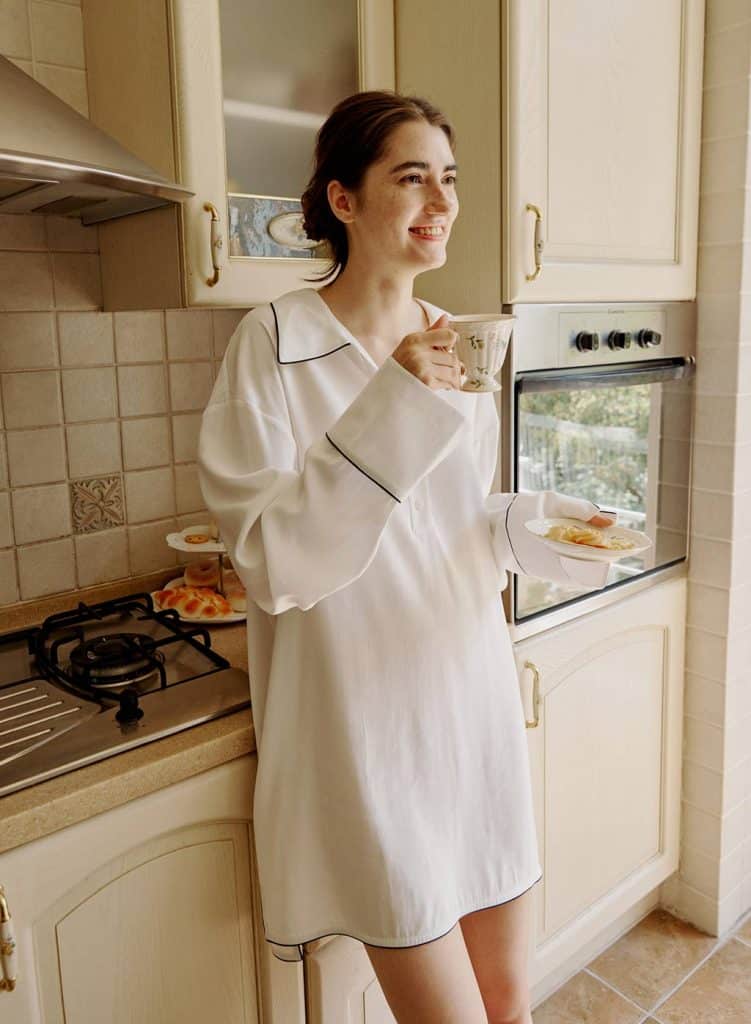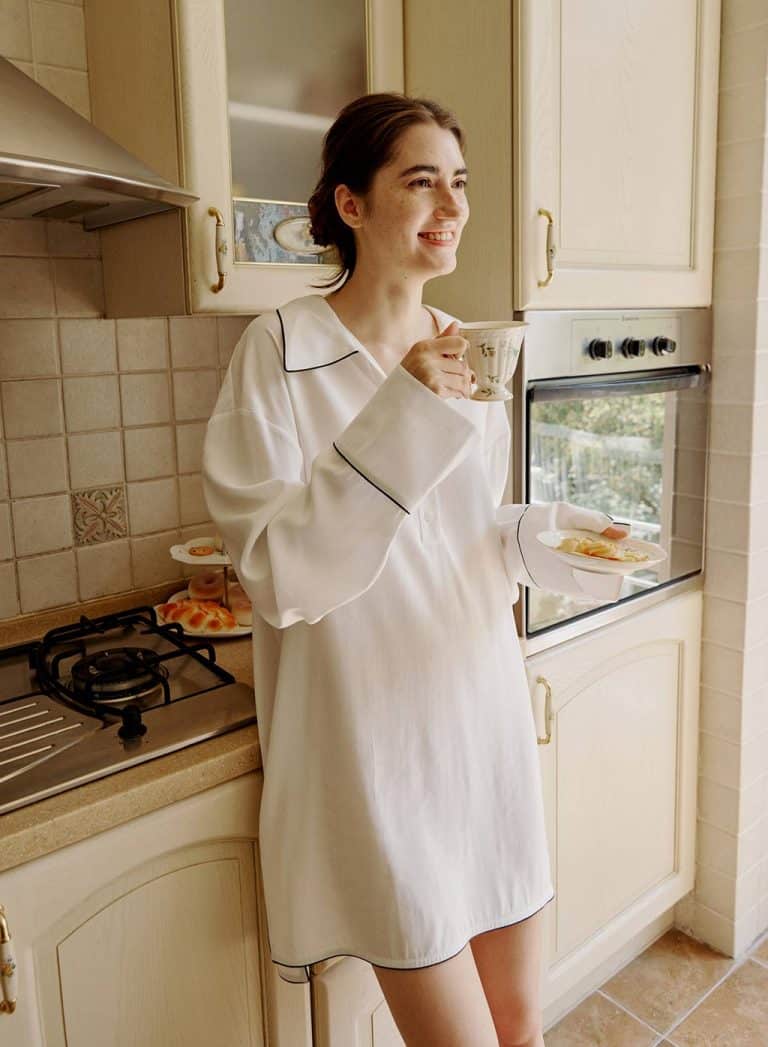 The company produces high-quality loungewear and home décor for the modern woman.
It's for the sophisticated woman who loves being at home but always needs to look and feel fabulous.
Quality is of the utmost importance for Nap Loungewear. Everything is high-grade, from their beautiful dresses and jammies to beddings and fragrances.
Their clothes are always simple and comfy yet elegant and classy.
They're made of luxurious fabrics, from natural materials to cashmere from Mongolia.
All the pieces come in trendy Morandi color palettes for a touch of serenity.
Nap Loungewear was first launched in Vogue, Nylon, and Marie Claire. Today, it has a huge fanbase.
As of writing, they have over 154k followers on Instagram.
In addition, they post style inspiration photos with their pieces on Pinterest, so don't forget to check it out.
Ordering from Nap Loungewear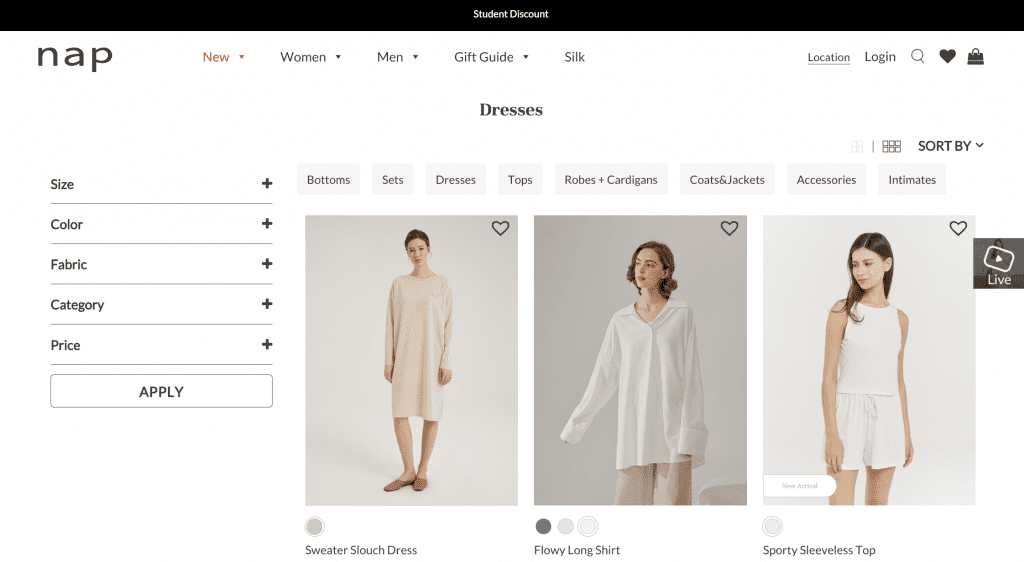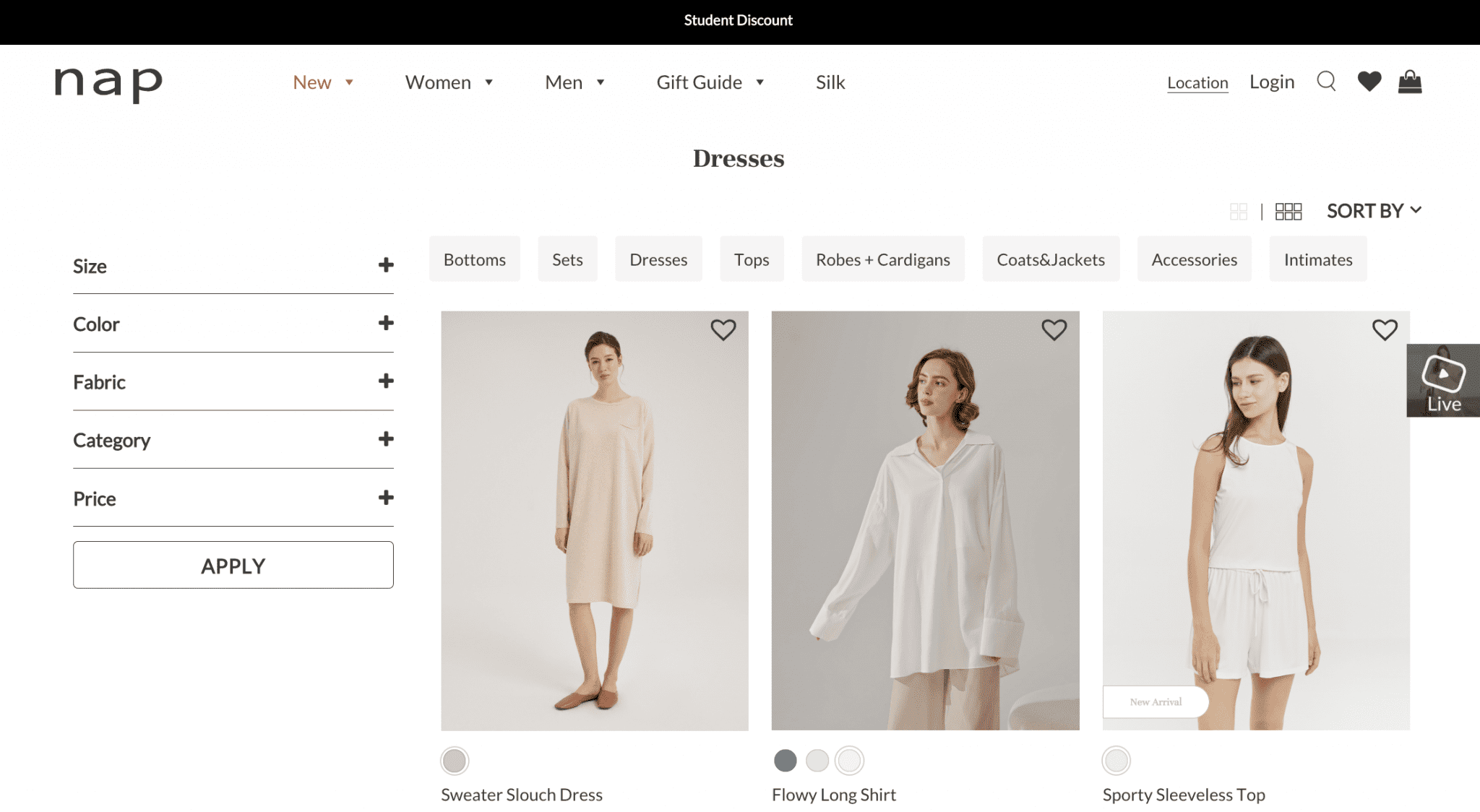 You can buy clothes, home décor, and even fragrances on the website. And it's not just for women; men can find something dashing in the range.
Each product page has a "Fit Advice" section to describe the size the model in the photos is wearing.
Finding the right size for your clothes is super easy. That's because most of the clothes have a loose fit. So, it's challenging to get the sizing wrong.
The clothes are made from natural fabrics, like cashmere, wool, silk, cotton, and modal. But don't be scared—they're easy to take care of.
Gently hand-wash inside out with lukewarm water and mild detergent to extend their lifespan.
If you're not satisfied with your purchase, the brand accepts returns within 15 days of receiving your package.
Paying is made more accessible with Klarna and Affirm. You also get a 20% discount if you're a student.
In addition, CakeStyle readers get an extra 20% off with the exclusive code CakeStyle20!
You May Also Like: PatPat Clothing Reviews: Is this cheap baby store legit?
Nap Loungewear Bestsellers Reviews
Idle PJ Set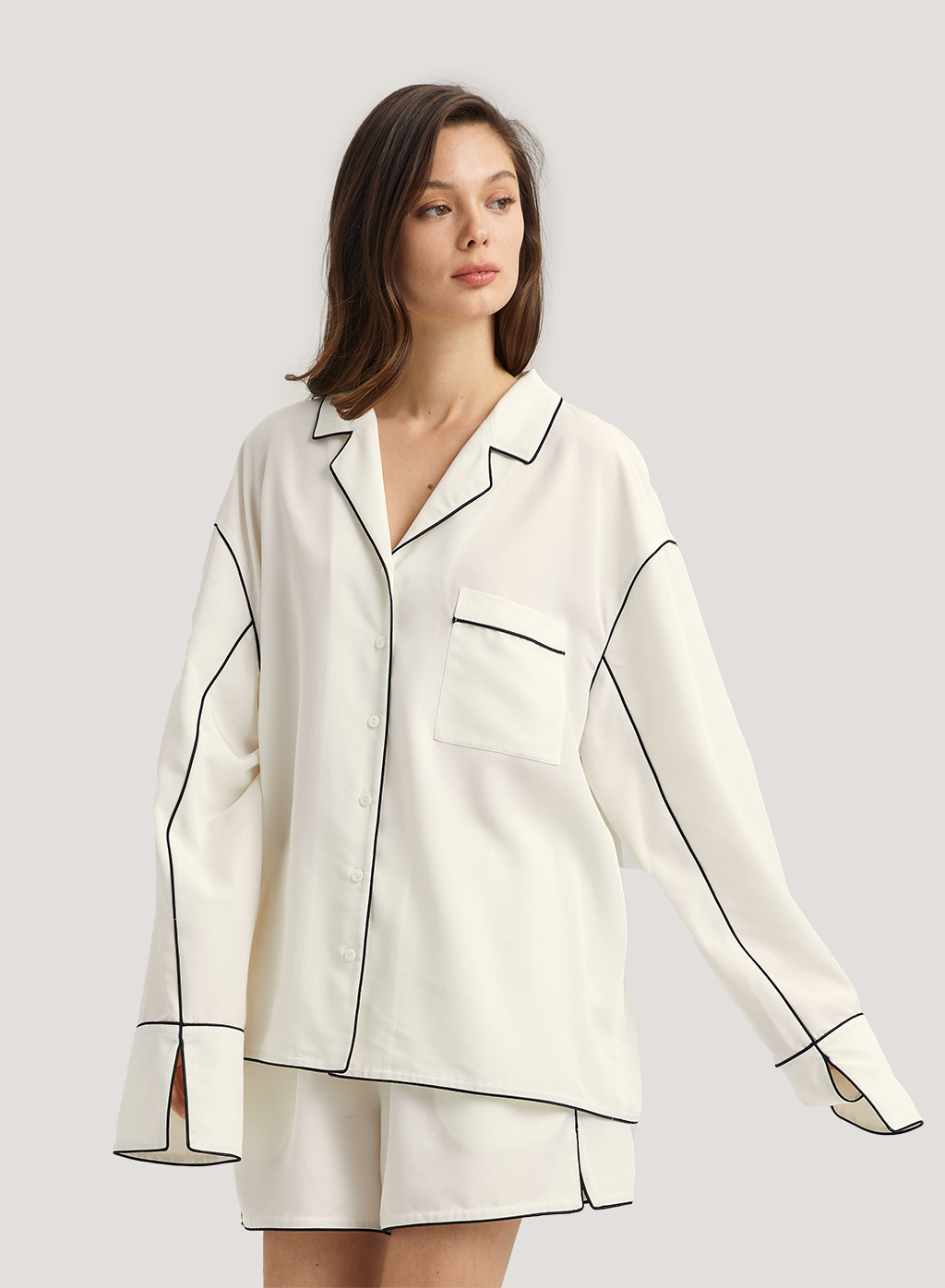 ---
---
These PJs are great if you want to lounge at home comfortably while still looking cute. It has that classic long-sleeved pajama top and shorts combo, but with a silky-soft fabric.
It's light and velvety on the skin for an ultra-carefree, relaxing feel.
The set has a relaxed fit, adding even more comfort. It's made of 100% cupro, a breathable, non-stretchy cellulose fabric that regulates temperature. It drapes nicely on the body, making it look flattering even if it's oversized. It's available in five pastel colors.
What customers like about it:
Soft and silky
Beautiful pastel shades
Relaxed Midi Dress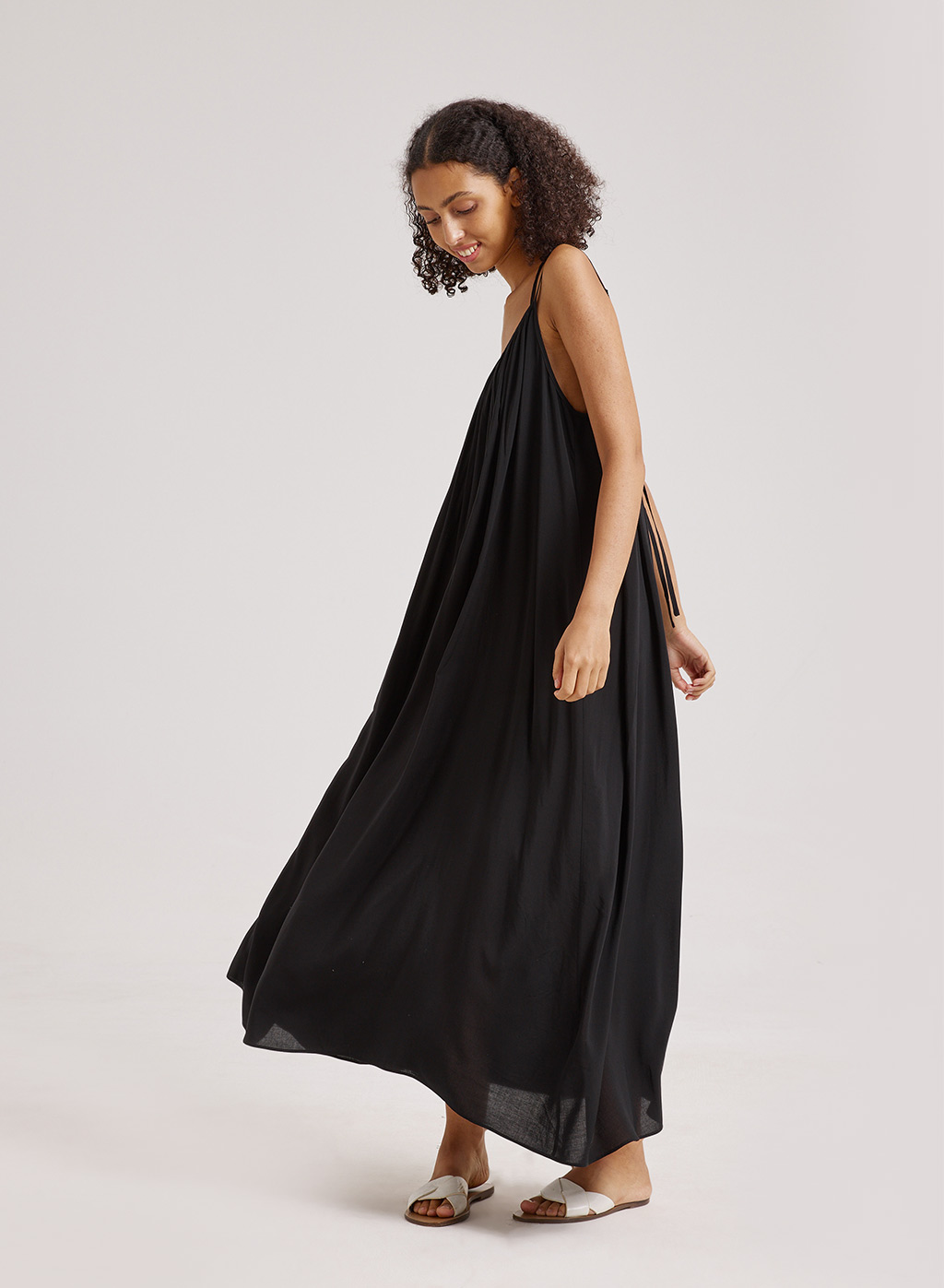 ---
---
This A-line midi dress is perfect during the summer. It's airy and light and doesn't feel too stuffy because of the baby doll silhouette and comfy scoop neckline. The rayon fabric is lightweight, breezy, and soft to the touch.
You can wear it as you frolic in your gardens or take meetings in the backyard if you're staying indoors. It's a wardrobe staple for those who love being outdoors while looking cute and feminine. Get it in 10 different colors!
What customers like about it:
Perfect casual dress for summer
Breathable but not see-through
You May Also Like: L'ange Hair Review: 5 Best Heat Stylers And Hair Care Products
Free-Flowing Set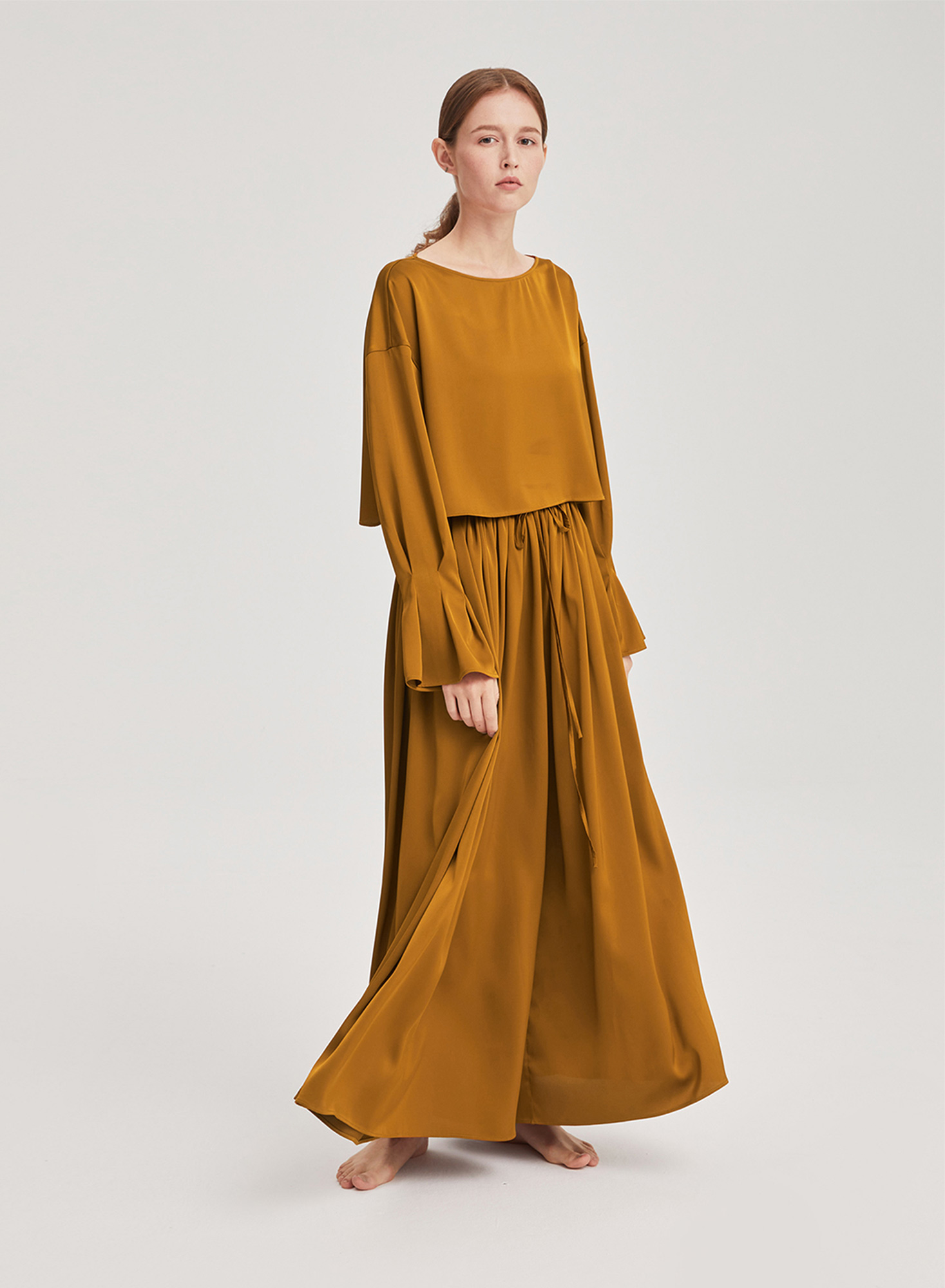 ---
---
If you prefer to cover up but still want to feel fresh and breezy, this set is for you. The long-sleeved flounce top is paired with wide-leg palazzo pants for a laidback look. The pieces drape beautifully and have a subtle lustrous finish for extra oomph.
It might look too hot to wear, but the set is made of polyester. This fabric keeps a relaxed body thanks to its moisture-absorbing properties.
What customers like about it:
Comfy and roomy
Keeps you cool
Ruby Side-Split Silk Dress
---
---
The brand also carries fancier dresses, like this one. The side-split dress is a simple way to look elegant and sultry on your next date night. It has a split on one side, adding sensuality to your look.
It's made of level 6A raw silk, the highest standard for silk. The dress feels like it has a water-like texture, adding comfort and sexiness.
This is a versatile dress for cocktail parties and even beach dates if you choose a lighter color. It's available in six colors.
What customers like about it:
Flattering silhouette
It comes in gorgeous colors
It looks exactly as advertised on site
Classic Kimono Drawstring Robe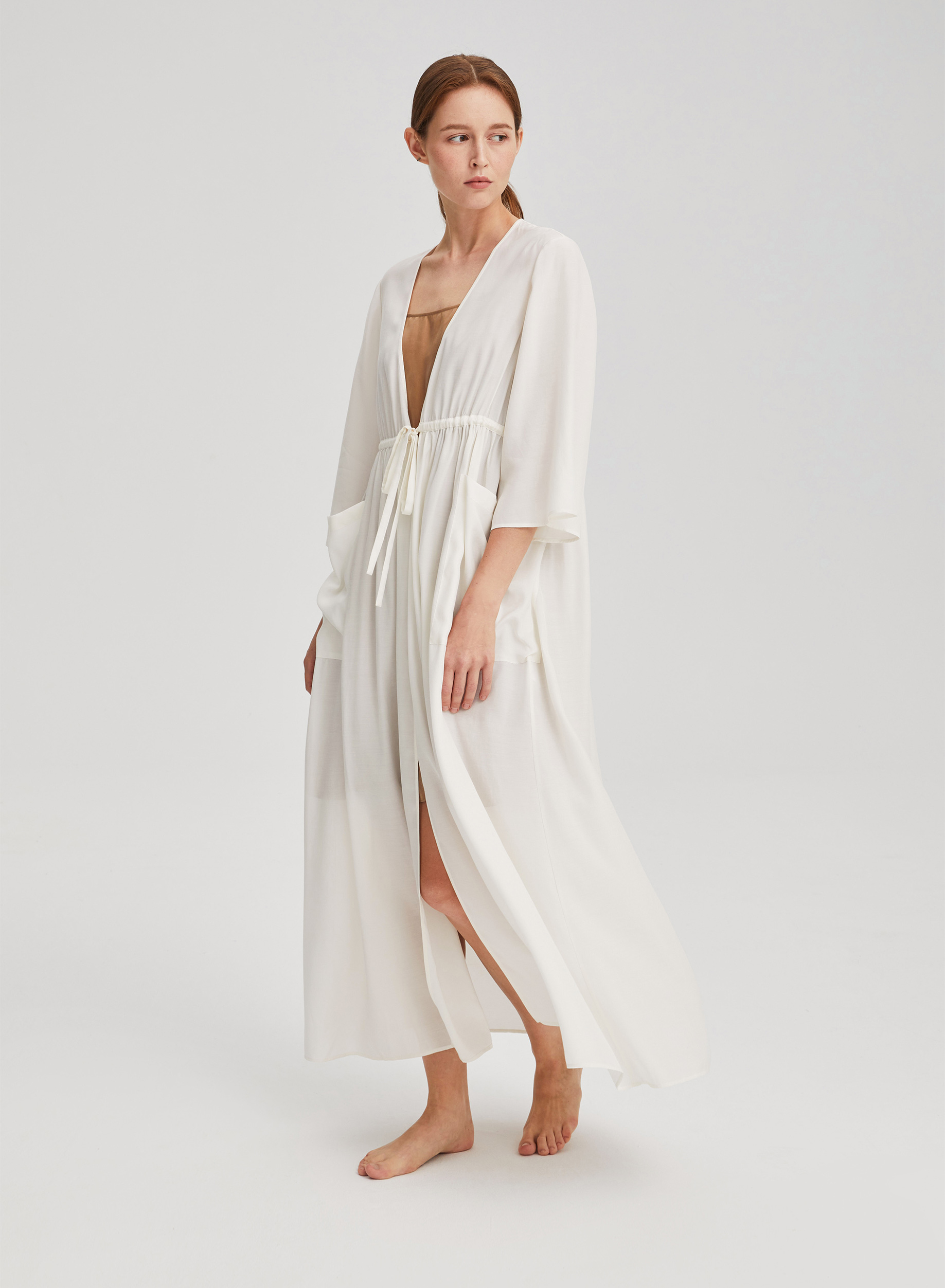 ---
---
This one-size, kimono-style robe is almost floor-length to make you feel like a goddess at home. There's a high drawstring at the waist, making the silhouette super flattering. The fit is flowy and relaxed, adding a carefree spirit to your look.
It's made of cupro and viscose—fabrics that keep the body cool. The material is sturdy but refined and delicate, making it feel breezy and never stuffy.
You can use this robe as everyday loungewear at home, especially in the spring and summer. You can also wear it as a cover-up at the beach!
What customers like about it:
Incredibly lightweight
Made of durable fabric
Nap Loungewear vs Lunya.co
One of the significant differences between Nap Loungewear and Lunya. Co is that the latter doesn't have men's clothes. So, if you're shopping for a boyfriend or dad, Nap Loungewear is the best option.
The prices are also a lot higher at Lunya. Co. For the same (maybe better) quality and style, you get more affordable clothes at Nap Loungewear.
All kind of homewear and sleepwear made by natural fabric: tops, buttoms, sets, dresses
Accessories
Shoes
Men's clothes

Clothes and sleepwear, dresses, sets, intimates, robes
Accessories

Price example for a dress

Restore Fitted Dress - $198

Free shipping is above $198

Free shipping is above $150

10% discount for the first order


20$ off for the first order

Returns and exchanges within 15 days


Returns and exchanges within 30 days


Wide range of home and fashion products for men and women

Clothes are made of natural fabrics

Comfy clothes with an oversized fit, so it's hard to mess up with sizing

Get 10% off your first purchase

Exclusive coupon code: CakeStyle20 for 20% off

Brand cares about sistainability

20$ off for the first order

Practical clothes filtration on occasion

Free shipping is only above $198
Pros and Cons
Pros:
High-quality
Wide range of home and fashion products for men and women
Clothes are made of natural fabrics
Comfy clothes with an oversized fit, so it's hard to mess up with sizing
Get 10% off your first purchase
Exclusive coupon code: CakeStyle20 for 20% off
Cons:
Free shipping is only for orders over $198
Nap Loungewear Customer Reviews
Fashionistas on YouTube love Nap Loungewear! Many of them post their hauls and try one for subscribers to see.
One of these videos is from Jackie McRae. In her video, she says, "I like that most of [the] Nap Loungewear pieces are really comfortable and going along with the trend of wearable fashion."
Another YouTuber, Majelle, also gushed about their silky clothes and lavish homeware sets. She raved about the quality and versatility, appreciating the oversized fit.
Is Nap Loungewear worth it?
Yes, shopping at Nap Loungewear is worth it if you want cute outfits for working and lounging at home.
They also have a wide range of clothing options, like fancy dresses and PJs. The style is always trendy and flattering, and the items are made with natural fabric.
You get 10% off your first order, making it even more worth the price. So next time you're looking for homeware or pretty clothes for lounging at home, check out Nap Loungewear.
Some of our latest post about stores like Nap Loungewear: