ScalpMED for Women: Which Products to Choose?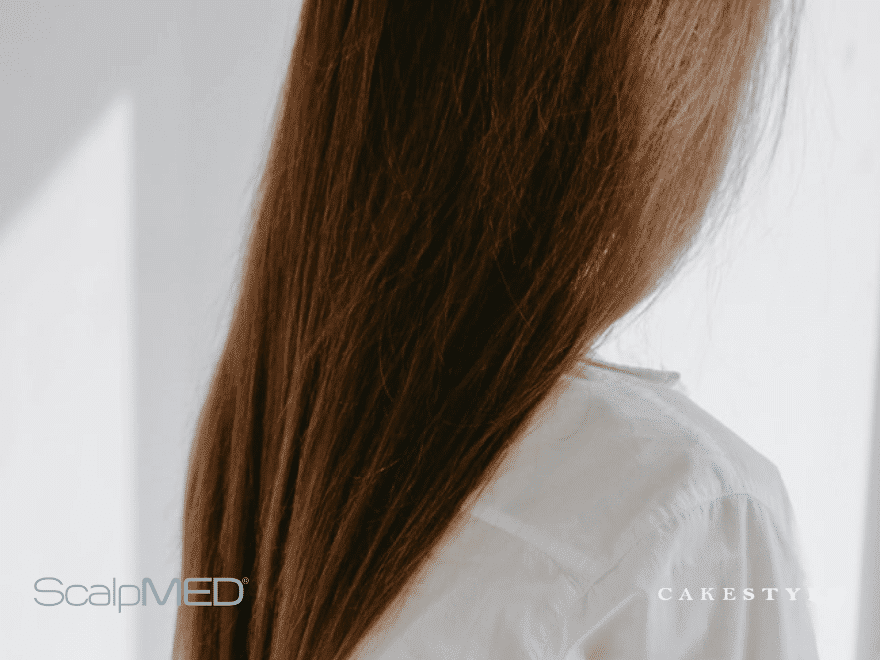 In this ScalpMED for women review, we'll take a look at the products and systems ScalpMED has to offer for women.
There are a few key factors to consider that will help you decide if it's the right fit for your hair regrowth journey.
We also compare ScalpMED to Rogaine and Keeps.
As an affiliate partner of various brands and sponsored content, CakeStyle may earn commission on qualifying purchases. Disclaimer | Advertise With Us
We hope that you find this information helpful as it may provide insight into whether or not their system is a good fit for your hair regrowth journey.
About ScalpMED
ScalpMED is a brand that carries FDA-approved hair regrowth systems for women with persistent hair loss.
Some ScalpMED's products are universal. But others—like their flagship systems and supplements—are designed separately for men and women.
The brand uses Minoxidil. This is the only FDA-approved ingredient applied topically to help reverse hair loss. So, you know ScalpMED formulations are always safe.
Because of ScalpMED's success, it's been featured on many publications and news outlets. These include the LA Times, ABC, Fox News, and NBC.
After 15 years in the market, the brand has served over 3 million happy customers. It has grown to expand the line to include hair essentials and subscriptions. There are a total of 11 patents for the products.
Want to learn about ScalpMED and how it works on both men and women? Check out our full review of the brand here.
What is ScalpMED?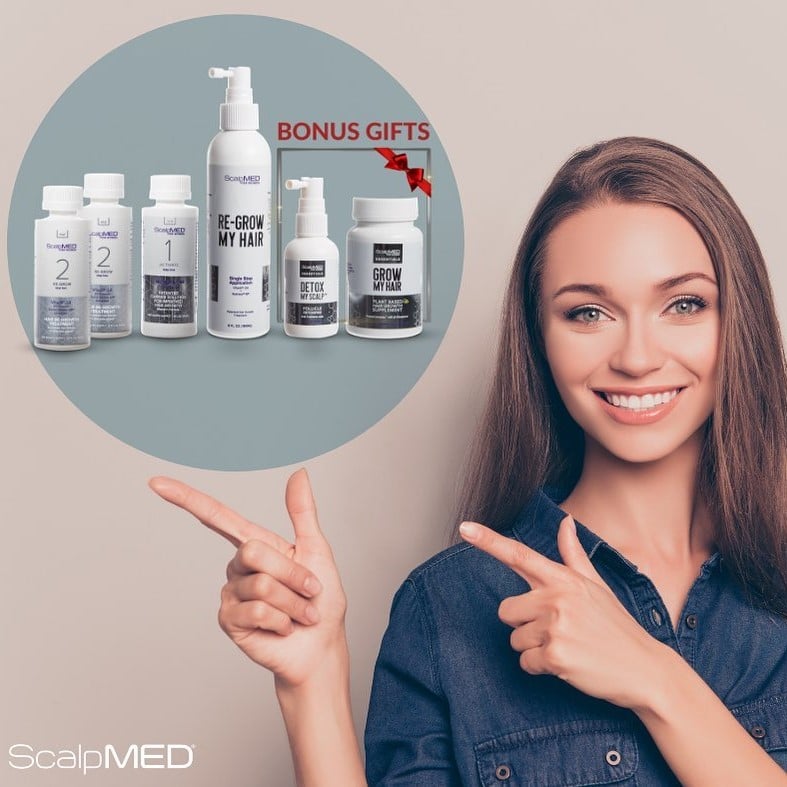 But first thing's first—what does ScalpMED have to offer?
The brand is most popular for its regrowth systems. There are two sets to choose from—the women's or men's line. Each system has four different products included (but we'll get to the nitty-gritty later in this article!).
They also have a daily hair care kit with the bare essentials for a low-maintenance hair regimen.
This kit includes a shampoo, a conditioner, and a bonus styling spray to give your hair a boost of volume. What's cool about this set is that you can still buy these three products separately.
ScalpMED also has products to help you nourish your hair while promoting growth.
One is a scalp detoxifier to cleanse and stimulate your follicles for better growth. They also have some vitamin-rich oral supplements for both men and women.
These patented formulas are backed by science and research to assure you that they work well.
Aside from assessing your hair, there's another incentive to taking this quiz: a 15% off voucher!
You'll also find tons of impressive before and after photos on the website. This is a terrific way to gauge how effective the products are. Of course, this depends on how long and how religiously you use them.
What Causes Women's Hair Loss?
It can be upsetting to think about hair loss. But the truth is that there are many women all over the world going through the same thing.
There are many reasons why women go through hair loss at some point in their lives.
Age is a huge factor.
It could be hereditary and in your genetics for you to lose hair as you get older.
Hormonal changes as you hit a menopausal age could be the culprit as well.
Then, we have health reasons. You could be taking specific medicines that can aggravate your hair loss. These include antibiotics, hormonal replacement therapy, steroids, and more.
Having poor nutrition can also contribute to your hair breaking off and shedding. If you're not getting the right amount of vitamins, minerals, and protein, your hair could be very weak. Maintaining a balanced diet is key in keeping your hair strong to avoid shedding.
Stressing yourself out too much is yet another reason why you could be struggling with hair loss. Being stressed and not getting enough sleep can put your follicles in a "resting" phase. This makes it easier for your scalp to push out and shed hair.
Lastly, we have hairstyles. Some styling habits can be detrimental to our hair health. For example, putting your hair in a too-tight high ponytail every day exposes your locks to a lot of tugging. This can lead to traction alopecia—a hair loss condition that stems from hair tension.
What Women's Hair Loss Products Does ScalpMED Offer?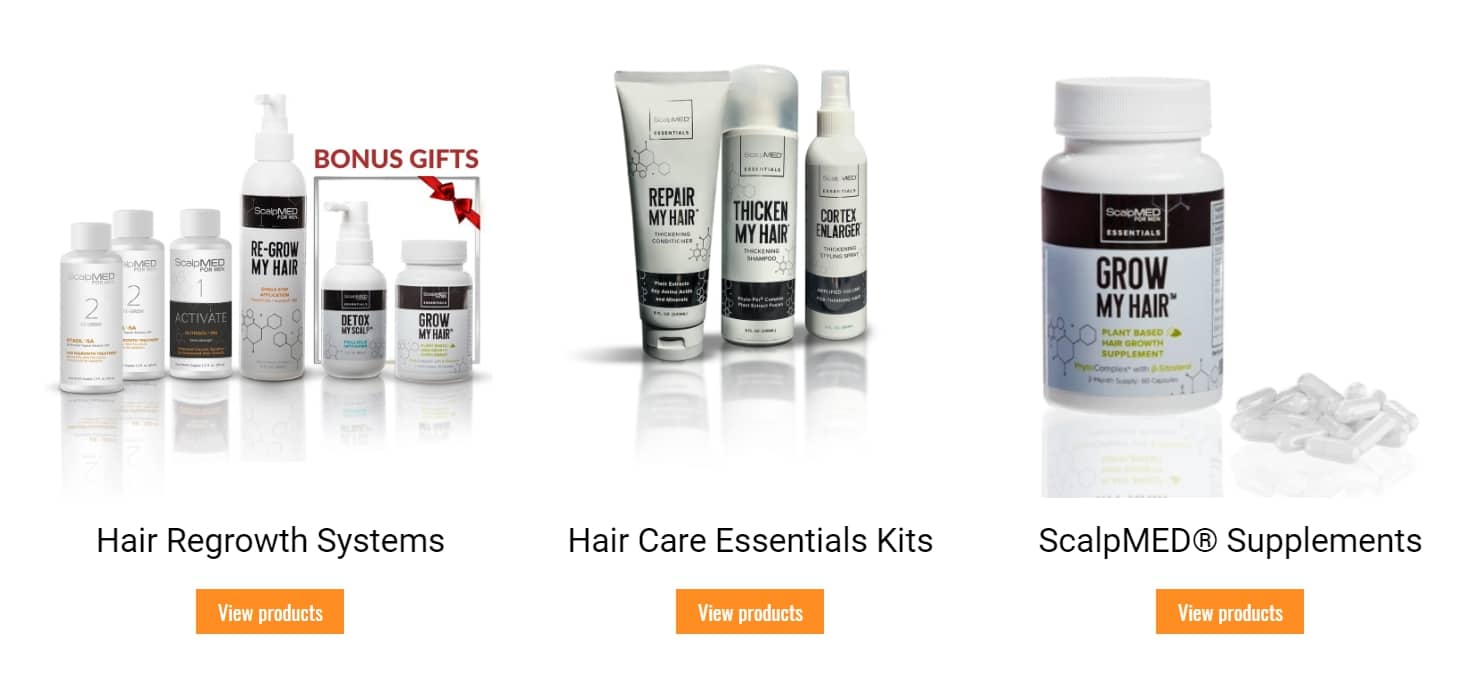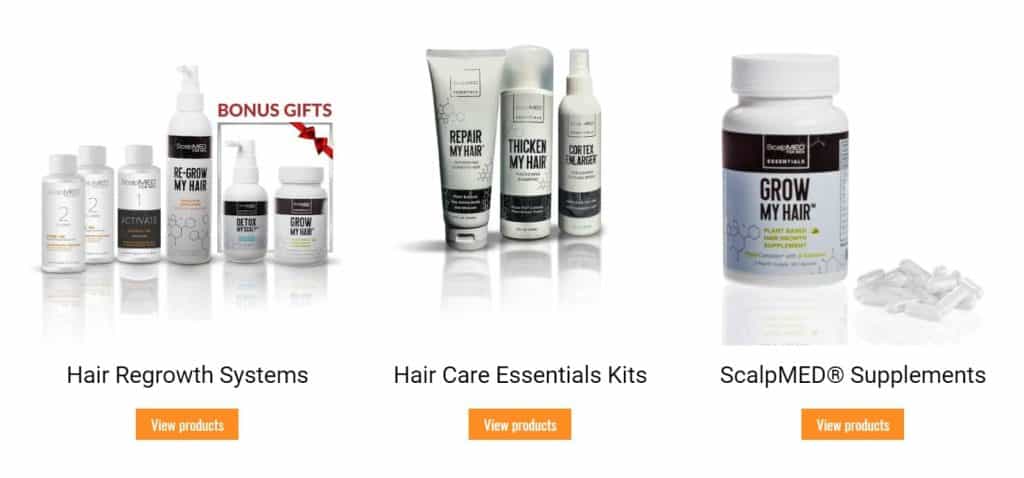 If you're serious about growing thick, resilient hair fast, you can go for the Hair Regrowth System. This set is made up of four products you can't buy on their own.
If you're more of a low-maintenance hair care junkie, you can use the bare essentials. You may enjoy the shampoo, conditioner, styling spray, and scalp detoxifier.
You can pair these treatments with ScalpMED's oral supplements. These help boost hair growth and overall health.
Review of ScalpMED Hair Loss Treatments
Here's a rundown of ScalpMED's products. Check out each one to see which is best for your needs and lifestyle.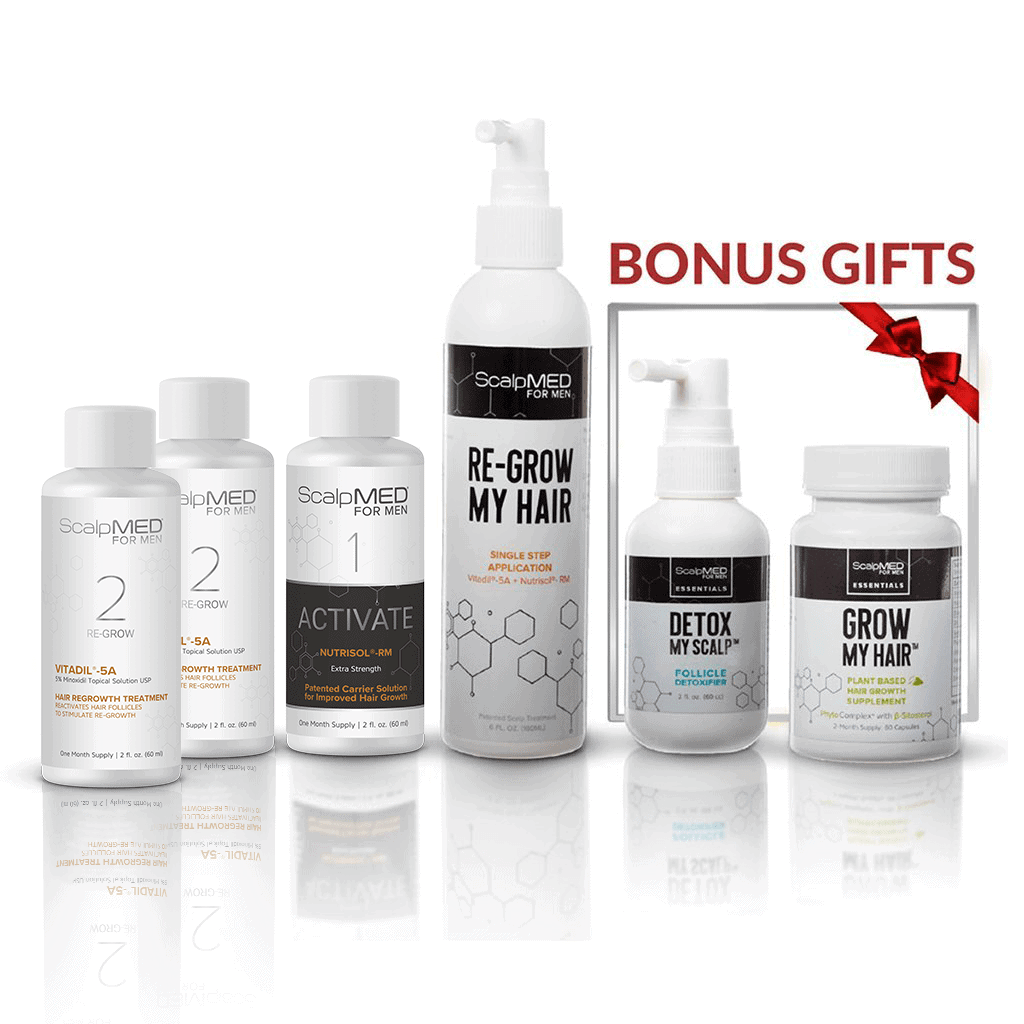 ScalpMED® Patented Hair Regrowth System for Women
This system is designed specifically for women. It's comprised of just two products. One is the Nutrisol®- RM, and the other is the Vitadil®-5A.
The latter contains Minoxidil—the only FDA-approved ingredient for hair regrowth.
The system is labeled "extra-strength." That's because of the formula that contains powerhouse hair growth ingredients. It contains hair-strengthening vitamins like biotin and niacin. It also has botanicals to nourish the hair, like green tea, bamboo, turmeric, and saw palmetto.
Since the entire system is applied topically, you don't have to ingest anything. That means there's no risk of any unwanted sexual side effects.
Here's a quick guide on how to use this system:
Combine the formulas in bottles 1 and 2 in the empty application bottle included in the system. After mixing them, apply nine pumps to your scalp. Focus this on the more problematic areas of your scalp, where thinning occurs the most.
Leave the formula in your hair for at least four hours. Hop into the shower and rinse it off. Do this process twice a day.
Aside from these, you also get the Detox My Scalp and a bottle of oral hair growth supplements. The tablets contain PhytoComplex®, a blend of vitamins that helps your hair grow thick and healthy. It also stops hair from thinning, targeting the root of the problem.
Once a week, use Detox My Scalp to cleanse and stimulate the scalp. Apply up to 20 pumps into your scalp and massage your head with your fingertips.
Rinse off all the product after three minutes. You can shampoo and condition your locks to ensure every ounce of the formula is washed off.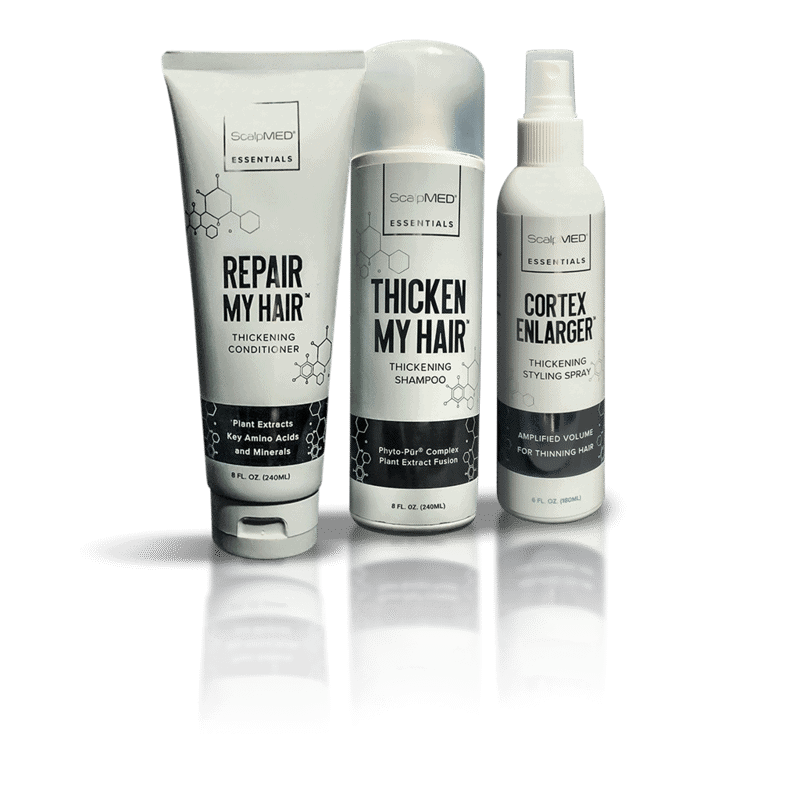 ScalpMED Hair Care Essentials Kit
Having a good essential hair regimen is terrific for healthy hair growth. This daily essentials kit by ScalpMED is a great supplement to the Hair Regrowth System.
It includes three basic hair products infused with hair-growing ingredients. That way, you can encourage regrowth every single day.
Here are the three products you get when you buy this essentials kit: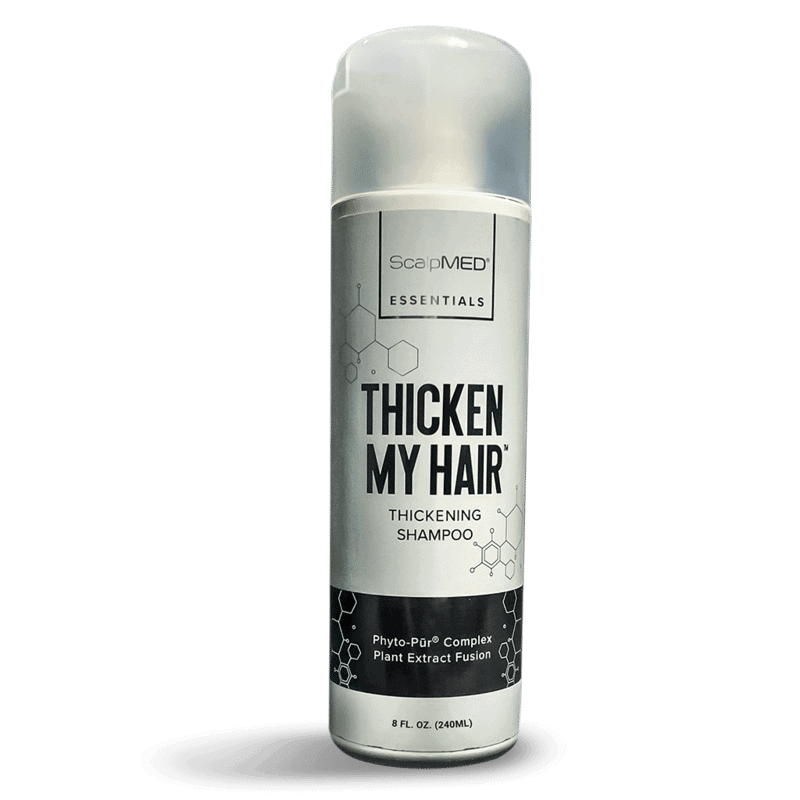 This gentle shampoo cleanses your hair thoroughly without stripping it of moisture. It's formulated with botanicals to strengthen your strands and improve scalp health.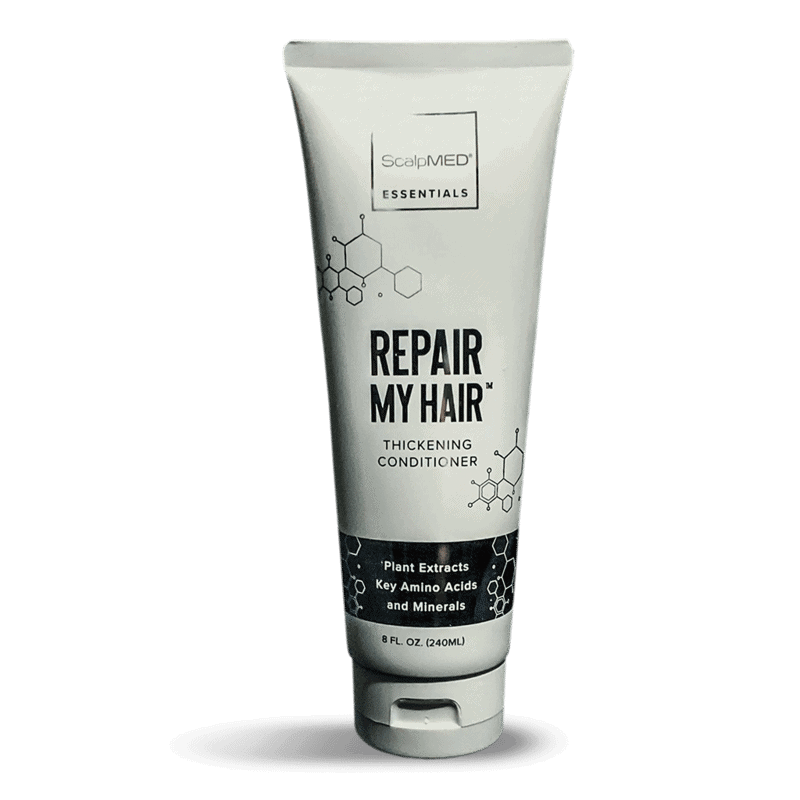 Hydrate your hair with the 22 amino acids and vitamins found in this conditioner. It contains threonine, vitamin D, and other hair-growing minerals. These make your hair more resilient against thinning and damage.
This conditioner doesn't have any sulfates and parabens. So, you never have to worry about it drying out your hair. Instead, it only works to make your hair smoother and more manageable when you style it.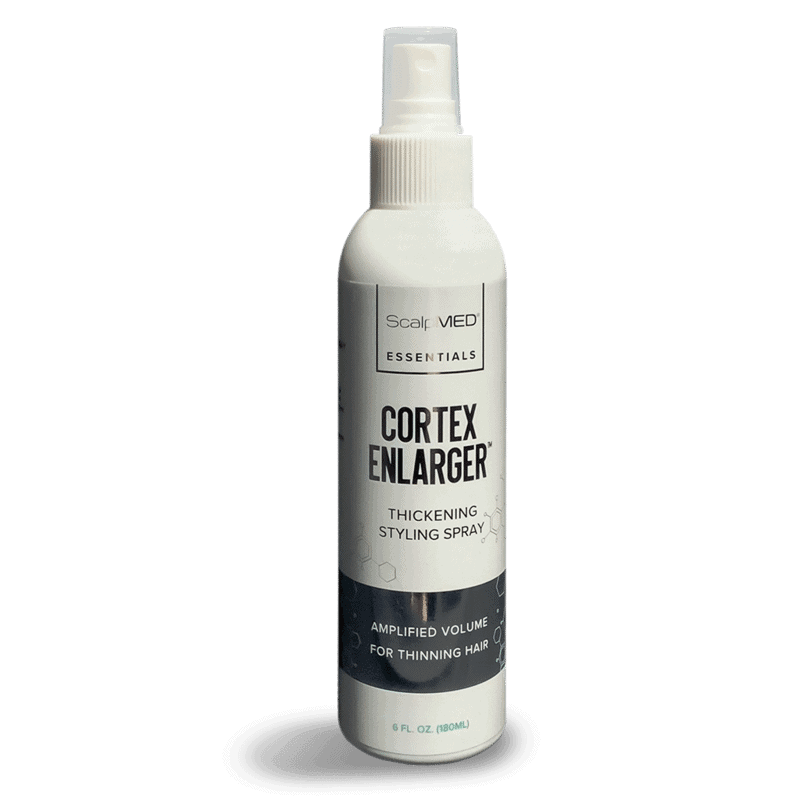 Lastly, you get a volumizing styling spray. With a couple of spritzes of this on your roots, your hair will look full and lush instantly.
The formula is invisible, so it won't leave a noticeable residue on the hair. It's formulated with hair-thickening ingredients that stimulate growth while refreshing your hair.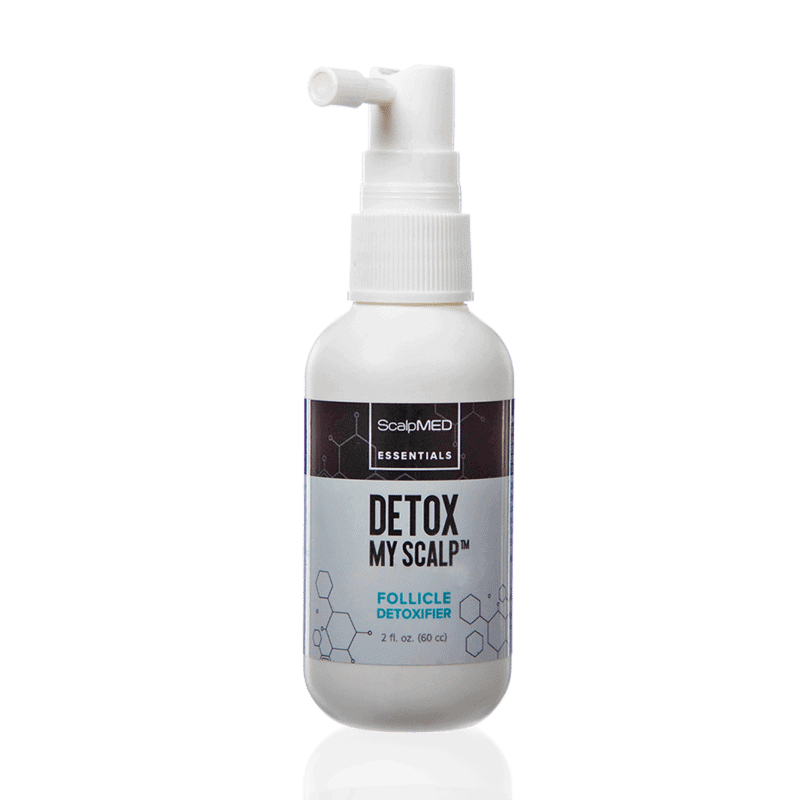 The secret to healthy hair growth is a clean and happy scalp. But when there's too much product and oil buildup in your follicles, it can hamper regrowth. The more clogged your follicles, the easier it is for hair to fall out.
Yes, high-quality shampoos can wash away a lot of the buildup in your hair. But sometimes, it's not enough to clean out stubborn impurities in your follicles. To thoroughly unclog your roots, you need to detoxify the scalp. This formula is perfect for that.
Apply this Scalp Detoxifier into your roots about half an hour before your shower. Let it sit for a bit to dissolve the buildup in your roots. Then, wash it away as you shampoo your hair in the shower. Use it up to twice a week for the best results.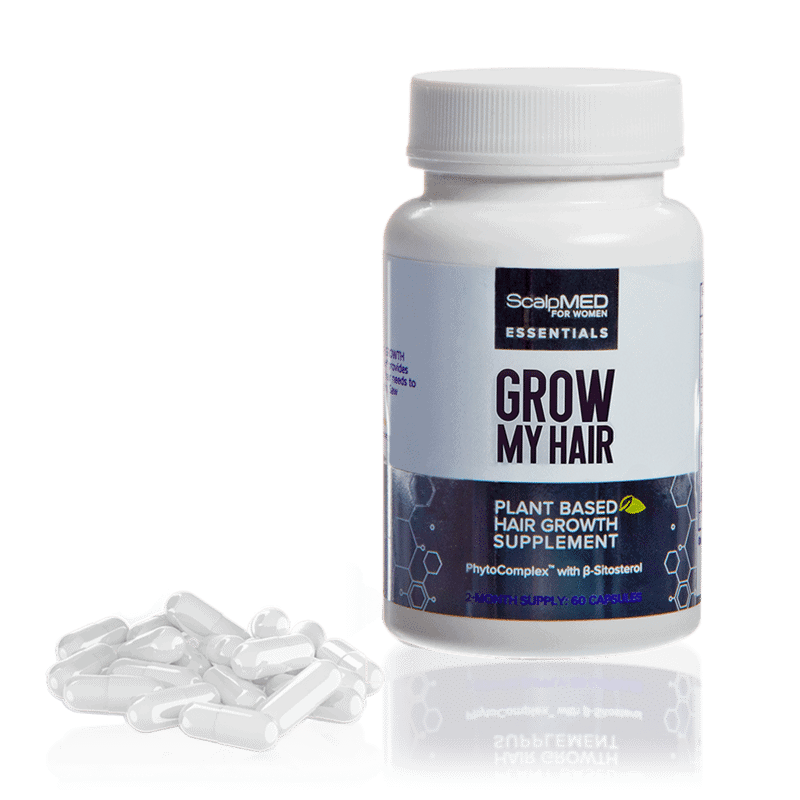 ScalpMED Herbal Hair Growth Supplement
These oral supplements are plant-based, so they're perfect for vegans. It doesn't contain steroids or questionable ingredients that cause sexual side effects.
It's formulated with Beta-Sitosterol and PhytoComplex. The latter is a special blend of ingredients that can nourish and strengthen the hair. It contains vitamins and minerals including biotin, zinc, and riboflavin. These are all essential in growing thick and strong tresses.
You only need to take one capsule per day for at least two months to see results. The supplements work well alone, but you'll get better results when taking them alongside the Hair Regrowth System.
ScalpMED vs Rogaine vs Keeps
PATENTED HAIR REGROWTH SYSTEM FOR WOMEN with 4 products:
Nutrisol®- RM,
+ 2 bottles of ScalpMED®'s Vitadil®-5A
+ PhytoComplex®
+ Detox My Scalp product

WOMEN'S ROGAINE® 2% MINOXIDIL SOLUTION

3 months supply for men with different kind of hair loss.

Depends on it, you can choose the trestment:
MINOXIDIL SOLUTION, 5%, MINOXIDIL FOAM, 5% or FINASTERIDE,1 MG supplement

Supplements for Men and Women

5% MINOXIDIL UNSCENTED FOAM for women and for men, and 5% MINOXIDIL SOLUTION for men

KEEPS THICKENING CONDITIONER

Yes + 15% OFF after taking an easy 1 min quiz

Free for subscribtion orders. Standard shipping rate for ground shipping is $7.95

Shipping's only costs $3 per shipment

Starts from $89.95 for bundle with 4 products

Plans starting at
$ 10 /mo
depending on treatment

Patented and FDA approved formula

120 days MONEY-BACK GUARANTEE

Proven and studied effect

Need 3-4 months to see the results


Not that many reviews of the product


First results in 3-6 months
While Keeps is another popular hair regrowth brand, it's not comparable to ScalpMED. That's because it only has products for men.
So let's go to Rogaine instead. The difference between ScalpMED and Rogaine is that the latter carries individual products. Meanwhile, ScalpMED puts products together to sell them as a whole system or set.
Because of this, it may seem like Rogaine is cheaper. But if you do the math, you're getting more bang for your buck when you invest in regrowth systems by ScalpMED.
You get free shipping when you shop from either brand. ScalpMED offers it for any order, while Rogaine does it only for subscription plans.
Both brands offer products that are safe, research-backed, and FDA-approved. They're both renowned for their effect on reversing hair loss, so you can't go wrong with either choice.
ScalpMED Reviews from Women
Many reviews on the ScalpMED website recount buyers' pleasant experiences with their products. Many claim that ScalpMED was their last-ditch effort to regrow their hair, and it didn't disappoint.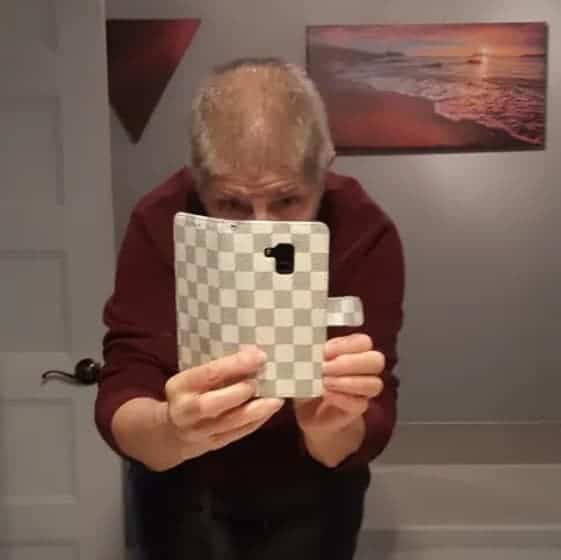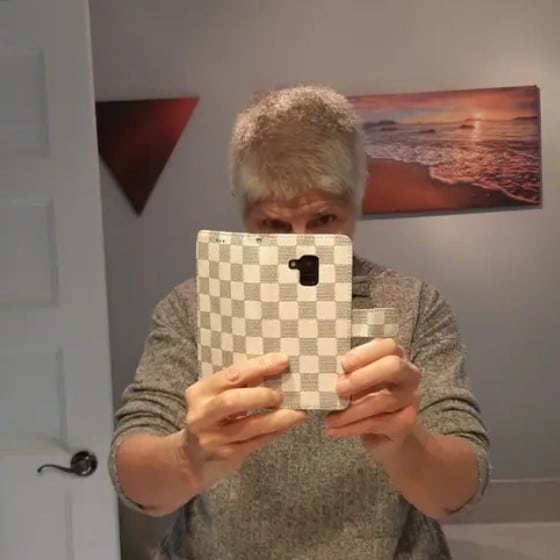 Women rave about how the brand's products helped grow their hair all over. It grew their hair from the top to the back to the sides of their head. Now, they have thicker, longer, more fortified strands.
Some are so excited by noticeable results that they even share their own before and after photos. It's an excellent testament to how effective ScalpMED is on everyday people.


Is ScalpMED worth it?
If hair loss is getting the better of your self-esteem and mental health, ScalpMED is worth a shot.
Its patented, FDA-approved, Minoxidil-infused formulas are highly effective. As long as you use the brand's products as instructed, you'll find that your hair will grow back faster, longer, and stronger.
Plus, you get free shipping and a chance to get 15% off your order, so buying from the site is always a good deal. You'll also get slashed-off prices when you buy subscription plants for up to six months.
And if you're not happy with how the results are going, you have 120 days to get your money back. That way, you can rest assured you're not flushing your money down the drain.
You should check out Vegamour, also.