We discovered the best cruelty-free clean shampoos and it's time to share them with you!
What do you look for in shampoo? For us, we seek shampoo that smells nice, cleanses well, and doesn't strip our hair.
But the most important thing is that the shampoo is cruelty-free. This means, no animal testing or hurting, in the making of the product.
These 12 brands say no to animal testing, and no to using toxic chemicals in their products. Here's what you should buy, if you want shiny, healthy, eco-friendly hair for yourself.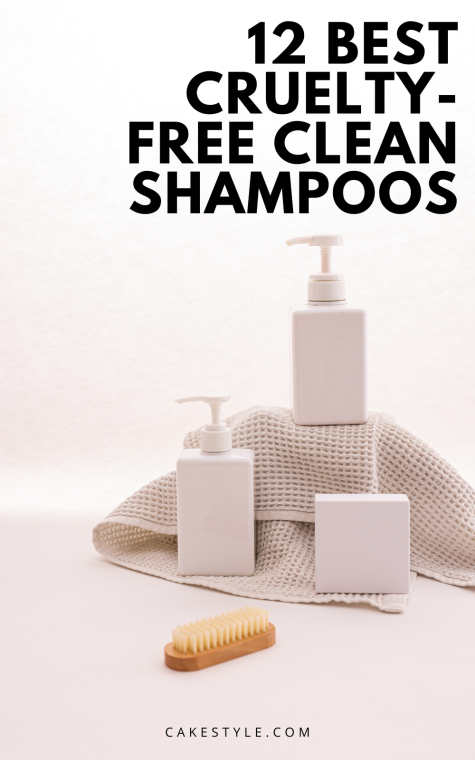 12 Best Cruelty-Free Shampoos For Ethical Hair
One trip to the drugstore and you'll see they line the shelves with products full of sulfates, dyes, heavy fragrances and strange ingredients. Most of which are still being tested on animals!
I've noticed a lot of companies phasing out animal testing and also leaning toward a more natural approach to ingredients. This is great. However, it's easy to be fooled by "greenwashing". Just because a shampoo bottle has a leaf on it, it doesn't mean it's made with natural ingredients. Of course, this isn't always the case.
Here is a list of the best cruelty-free shampoos that are 100% cruelty-free.
Rahua prides itself on pure ingredients and plant-based formulas. Their product line is clean, sustainable, and cruelty-free. The rainforest-grown ingredients in Rahua shampoos will take you away with their exotic scents and effective performance.
They even have a purple shampoo that is suitable for blonde hair! I love that they offer "refill kits". This way, you don't have to keep replacing plastic bottles! Just purchase the refill kit of the shampoo.
Innersense products are "designed by Mother Nature and inspired by love". Their plant-based, cruelty-free formulas are crafted with ethically sourced and certified organic ingredients.
For curly hair, check out their Hydrating Cream Hairbath. Fragrance notes of vanilla and sage make for a pretty luxurious experience.
Clean beauty doesn't need to break the bank. I love that Acure is an easy-to-find a drugstore brand that is affordable and cruelty-free. Acure shampoos are crafted with naturally derived ingredients and offer a much safer option than other traditional shampoos you'll find in the drugstore.
Their products are 100% vegan and free of parabens, sulfates, formaldehyde and mineral oil. In the Acure line you'll find lots of delicious-smelling products (such as their watermelon and blood orange shampoo!). They even have a shampoo bar, which is ideal for travel.
Briogeo is more than just a catchy name. Their products effectively address hair concerns without compromising on ingredients. Free of harsh sulfates, parabens and artificial dyes, Briogeo prides itself on being a safer 100% cruelty-free brand. Their product line doesn't stop at shampoo!
In fact, I love their curl charisma line for soft, bouncy curls that don't get all crunchy and dry. If you're looking to give your scalp some extra love, check out their scalp revival line. Have you ever tried an exfoliating shampoo? Your scalp is skin after all. It deserves a little scrubby-scrub now and then.
Yarok hair products started off in the kitchen of Mordechai Alvow. This is appropriate because the products really "feed your hair". I first discovered Yarok's line in my Petit Vour box and immediately fell in love with the natural scents.
As a certified aromatherapist, green beauty guru, and celebrity hairstylist, Mordechai really combined his passions into creating a unique line of haircare products! (Yarok actually means green in Hebrew).
All the products are made with simple ingredients that invigorate the senses with earthy aromas. Yarok is 100% vegan and cruelty-free.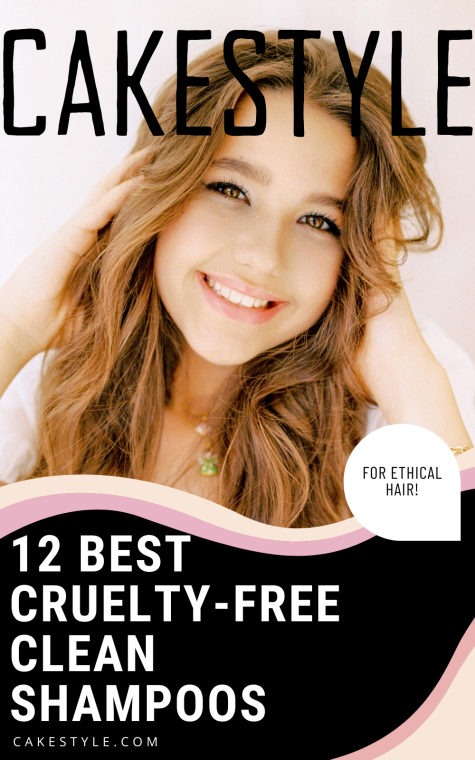 The plant-powered line Ursa Major comes out of one of my favorite states, Vermont! Their line started small and they have since grown to offer several hair and body products, including their Go Easy Shampoo. This sulfate-free shampoo is 100% cruelty-free and cleans your hair without stripping it.
The woodsy blend will bring you straight to the forest of Vermont. Coconut-derived surfactants provide a luscious, creamy lather that easily rinses for a lightweight clean.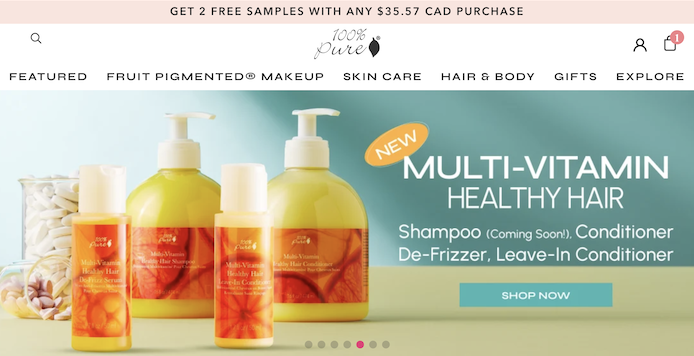 You May Also Like: Our Earth Breeze Review After 2 Weeks use: Are The Laundry Sheets Worth It?
The name says it all with 100% Pure. Sticking to high purity standards and free of harsh, toxic ingredients, their shampoo and cosmetics are a safe bet. Their cruelty-free formulas are pigmented with fruit, vegetables and cocoa to avoid colorants and heavy metal dyes. It doesn't get more natural than that. For dry scalp care, check out their Burdock and Neem Shampoo.
EVOLVh products truly have high standards. Their entire line is vegan, cruelty-free, free of chemicals, made in the USA, and free of synthetic fragrances. If you're looking for a high-performing haircare line that checks all the boxes of salon-quality (while being clean!), you might want to order a trial kit from EVOLVh!
Every ingredient in John Masters Organics line has been certified by an accredited organic certifying organization. The company is endorsed by PETA and 100% cruelty-free.
You can shop the line based on your specific hair needs. If you have fine hair, check out their best-selling Rosemary and Peppermint shampoo. For a lightweight, leave-in treatment, treat yourself to their Hair Milk with Rose and Apricot.
True Botanicals Nourishing Shampoo and Conditioner are non-toxic, natural, and 100% cruelty-free. Formulated for all hair types, this shampoo will gently clean and nourish your hair without stripping it down.
The sustainably made products look beautiful and classy in your shower. (Yes, it does feel good to use a good-lookin' shampoo in the morning). Finish your hair routine off with the Nourishing Wash and Lotion.
11. Green And Gorgeous Organics
Green and Gorgeous Organics is a line of non-aerosol dry shampoos. They also have lotions, deodorants, and hand sanitizer. I absolutely love their innovative aerosol-free dry shampoo dispenser. If there is one hang-up with powdered dry shampoo, it's the messy application! Being liquid and aerosol free, these dry shampoos are also ideal for travel.
Odacite is known more for its non-toxic oils and skincare. However, they just came out with a pretty awesome shampoo bar. This plastic-free, soap-free, hair cleansing solution lathers up with coconut oil and is great for all hair types.
I love the Odacite line and I think they craft high-quality products that happen to smell fantastic. (Their bath soak is amazing). Ditch the plastic shampoo bottles and cleanse up with a shampoo bar!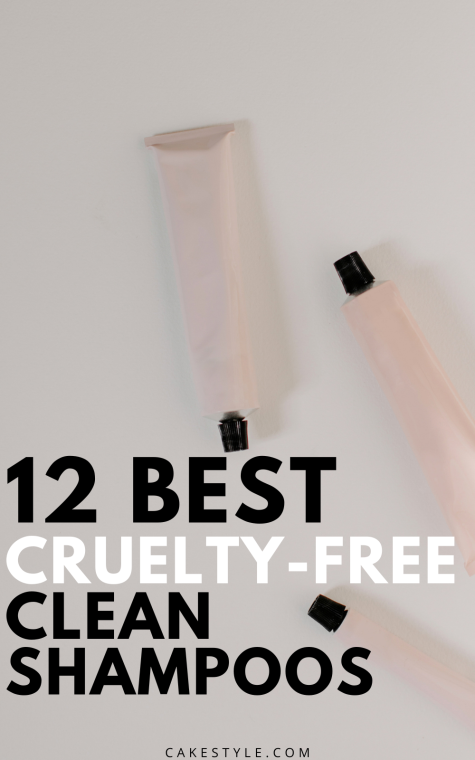 12 Best Cruelty-Free Shampoos For Ethical Hair – Conclusion
Which of these best cruelty-free shampoos will you try next? Do you have a favorite clean and cruelty-free shampoo? Let us know in the comments so we can be sure to check it out and possibly add it to the list.
Read This Next: