You've found our Brilliant Earth review, to help you make your jewelry purchasing decision. There are a lot of high-end jewelry brands that create quality products. But not all of them allow you to design something that suits your personality and personal style.
Brilliant Earth, however, does just this. They're one of the most popular jewelry brands with a clean, sustainable approach. One that is completely different from the rest of the brands on the market.
Beyond simply providing sustainable packaging (which they do), they also provide sustainable, conflict-free gems.
If you're curious whether or not you're interested in adding a piece from Brilliant Earth to your own collection, you'll want to peek at our dedicated review. You absolutely deserve a gorgeous piece, so let's figure out whether or not you'll find it here.
About Brilliant Earth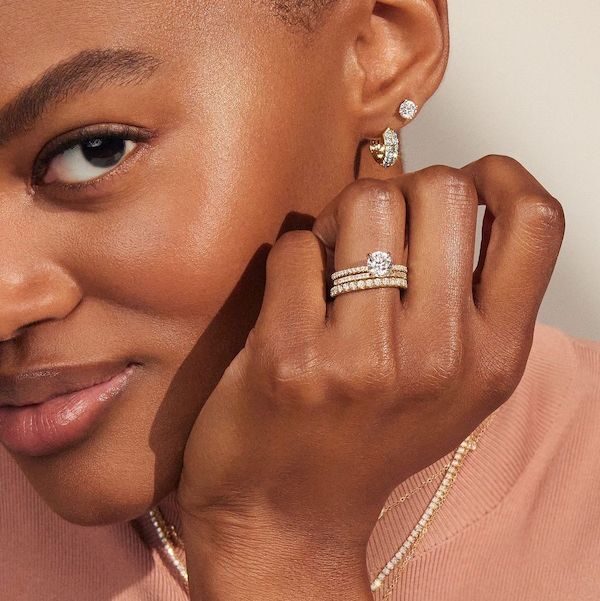 Brilliant Earth is the global leader in ethically-sourced jewelry. They sell conflict-free diamonds, create gorgeous engagement rings, and all-around fine jewels.
Co-founded in 2005 by CEO Beth Gerstein, they're one of the most ethical brands on the market creating a new way for you to buy jewels that you love.
They feature a wide selection of rings and diamonds in various cuts, hues, and carats, so you're bound to find something that works for you.
Brilliant Earth Sustainability
In addition to offering conflict-free stones and designs made from recycled gold and silver, Brilliant Earth also offers blockchain-enabled diamonds.
This means you can trace the diamond's ownership and origins, providing you with unparalleled transparency.
To top it all off, in 2021, the company switched to 100% sustainable recycled packaging to help cut back on its carbon emissions.
Brilliant Earth Bestsellers Review
Brilliant Earth has some gorgeous pieces, let's take a look at their most popular ones: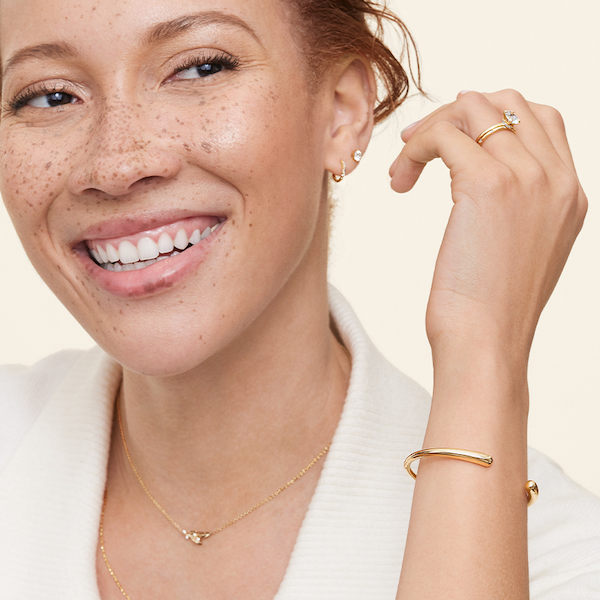 1. Silhouette Cuff Bracelet
Simple and elegant is the name of the game for the Silhouette Cuff Bracelet.
Made of 14K yellow gold vermeil, this open-ended bracelet has thicker ends and a skinnier middle forming an engaging hourglass shape. It's a trendy design that's 6.5-inches in length with a 1-inch opening.
This elegant bracelet is the perfect addition to any jewelry collection. You can dress it up or down — making it appropriate for any occasion. You can also get it in sparkling silver as well.
Why we love it
Understated
Feminine and chic
Works for any occasion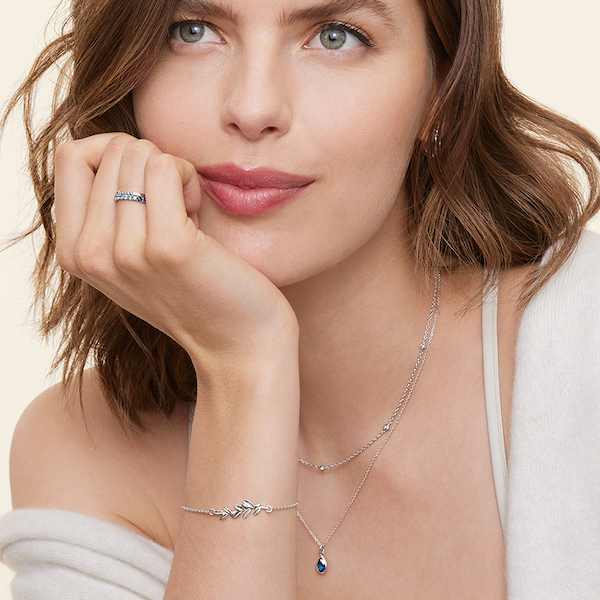 2. Olive Branch Bracelet
The olive branch has traditionally been a symbol of peace and achievement, and it plays a starring role in this piece of jewelry.
The Olive Branch Bracelet features tiny, elegantly-sculpted leaves and olives, made out of lustrous precious metals. While we love the silver, you can get it in a captivating gold as well.
It features a cable chain with a spring-ring clasp, and the fit can be adjusted between 6 and 7-inches, depending on your wearing preference. If you're looking to add something peaceful to your collection, this is it.
Why we love it
Timeless
Perfect for elevating your ensemble
Nature inspired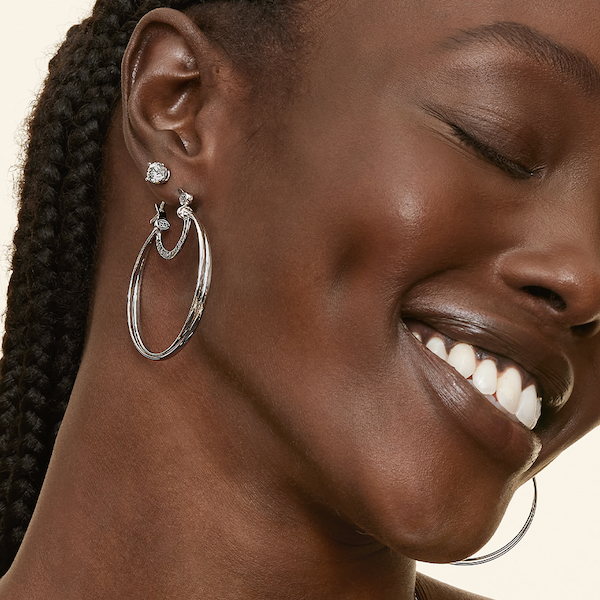 3. Round Diamond Stud Earrings
They say diamonds are a girl's best friend — and these Round Diamond Stud Earrings prove it.
These earrings are elegant yet simple, and you can tailor them how you want. You get to choose the carat weight — between 1/5 and 4.
And you can choose the metal used — either 18K yellow or white gold, 14K rose gold or platinum… so there's something to fit everyone's style.
Secured in a classic basket setting with a simple single-diamond design, you can wear these earrings to pretty much everything. Whether you're headed to a royal ball or simply out for drinks with the girls.
Why we love it
Perfect size for everyday use
Elegant but classic style
4 metals to choose from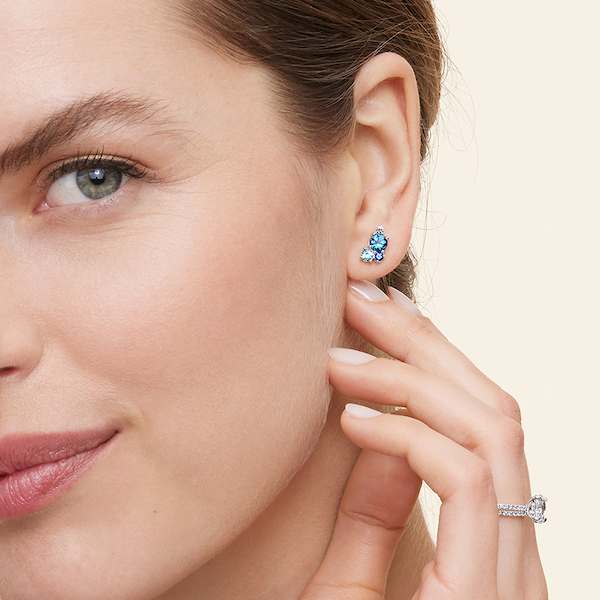 4. Hydrangea Bouquet Earrings
If you're looking for something that's elegant with a little personality, these Hydrangea Bouquet Earrings are for you.
This pair of earrings features a glittering cluster of gems elegantly gathered together to produce a unique and playful design.
You have six vibrate gemstone combinations to choose from, along with two metal choices — gold and silver.
It's a Brilliant Earth bestseller that you'll be itching to add to your collection.
Why we love it
6 vibrant gemstones and 2 metal choices
The perfect holiday gift
Elegant design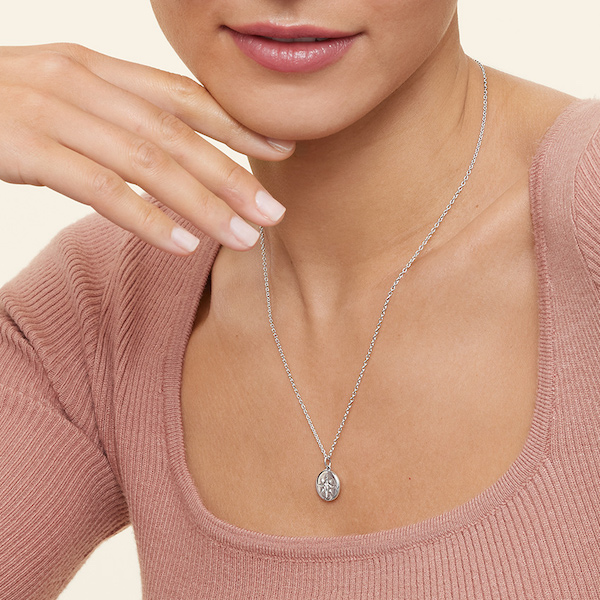 5. North Star Diamond Pendant
The North Star Diamond Pendant will guide you right to the checkout and into your jewelry collection.
Uniquely designed, this necklace shines with the constant brightness of the night star. You can truly make it your own, with three choices of gems and two different base metals.
You can adjust this necklace between 16 and 18 inches, so you can suit it to your outfit. It features lightly set diamonds that work together to create an effortless, chic look.
It's a truly versatile necklace that works for both daily wear and special occasions.
Why we love it
Pick your favorite gemstone
Gift it to someone else or yourself
Very versatile
You can layer it or wear it alone
Timeless design
Eyecatching elegance
If you're looking for a luxurious design that'll shine brightly around your neck, this Luxe North Star Diamond Pendant is for you.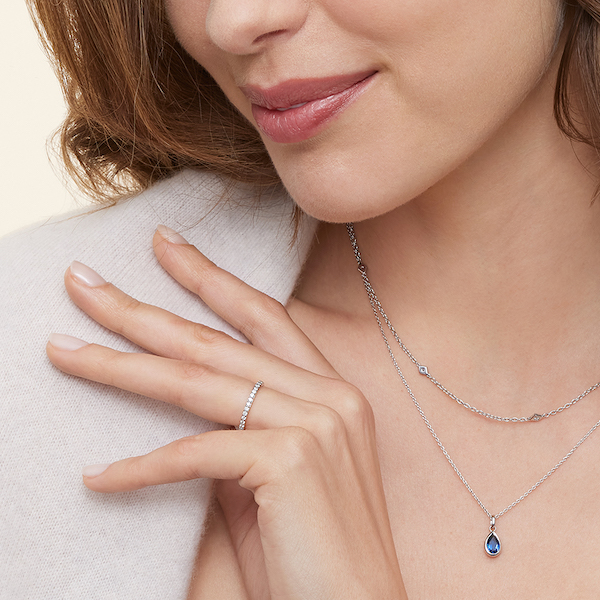 6. Petite Shared Prong Diamond Ring
If you're looking for a petite diamond that wears elegantly to celebrate an engagement, this is the ring for you.
The Petite Shared Prong Diamond Ring is the ultimate customizable engagement ring. You can choose your diamond shape, carat weight and preferred metal.
This ring has a particular sparkle that your significant other will love. It's perfectly elegant and yet casual enough to work for any wearer on any occasion. It's the ultimate every girl's ring!
Why we love it
Petite and elegant
Completely customizable
Perfect to celebrate an engagement
Brilliant Earth Pros and Cons
Pros
Brilliant Earth creates elegant, sustainably-made jewelry for the everyday woman. Their pieces are created using recycled diamonds and metals, helping to commit to more greener jewels.
Each of their jewelry purchases comes with a Lifetime Manufacturers Warranty (except for estate and vintage products), and there's a free lifetime Diamond upgrade.
Not to mention you can get free shipping, and free return shipping for their 30-day full refund and exchange policy.
What we love most is the 260-degree videos you can find on more than 80% of the inventory so you can see the piece in action.
Cons
As a luxury retailer, high prices are to be expected. But some of Brilliant Earth's pieces may be a bit too expensive for some people. That means while they make products for everyone — not everyone can afford it.
Brilliant Earth vs Blue Nile vs James Allen
[affiliatable id='136022′]
Brilliant Earth Review: Is Brilliant Earth Worth It?
Brilliant Earth makes beautiful jewelry that's built to last a lifetime, but is it really worth it?
Honestly, yes. Not only do they say their jewelry is built to last, but it's high quality and made well, making it a worthwhile choice.
Besides making quality products, they use recycled gold, platinum, and silver. On top of that, their gems are ethically sourced and conflict-free.
A few other perks about purchasing jewels from Brilliant Earth include:
Free returns within 30 days
Lifetime diamond upgrade
Free engraving
Appraisal with each purchase
Lifetime warranty
If you're looking for some elegant, quality jewelry to add to your collection, you can find it at Brilliant Earth.
Related: CustomMade Review: How to design a custom engagement ring online