In this post, we will share our J.Ing review. Let's take a closer look at this online retailer.
Modern fashion brands understand the importance of producing quality, unique designs for affordable prices, while caring about the environment.
J.Ing is a fast-fashion brand that's been going in popularity over the last couple of years.
While it does offer fast fashion, the company is consistently working to implement sustainability into its process. Something we at CakeStyle.com appreciate.
But can a company really offer all that rolled into one? Let's take a look at this J.Ing review.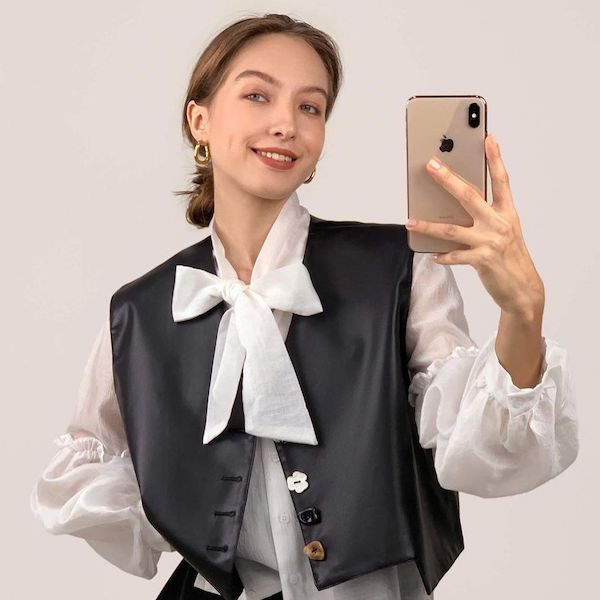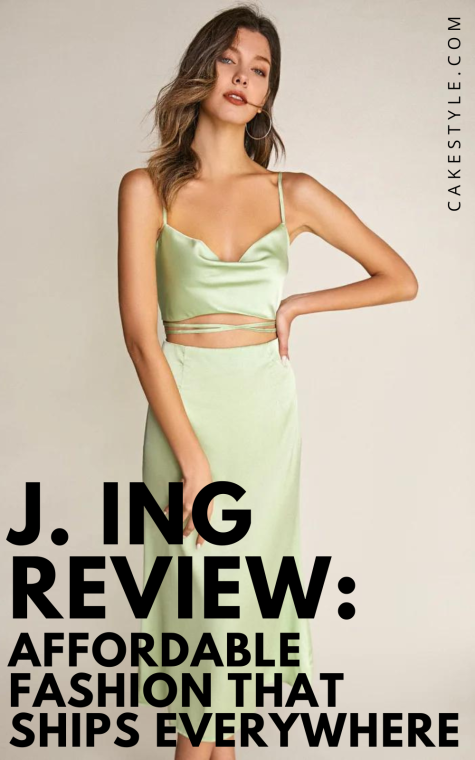 About J.Ing
J.Ing is an Asian fashion brand that focuses on creating stylish clothes for a variety of body types. Their primary objective is to create high-fashion-inspired clothing items that feel tailor-made.
Founded by Jing Zheng in 2017, this brand has been growing exponentially.

It has over 390,000 followers on Instagram alone, and has worked with influencers, stylists and even celebrities.
Located in California, J.Ing promises worldwide shipping of affordable clothes that are made with sustainable practices, and dedicated to low-impact production.
That said, the majority of their clothing is made out of polyester and other chemically processed materials — but they do use recycled materials for their bags and accessories.
While some of their clothes can be purchased in sizes up to 4X, most are in the XS – L range, with many create in a single size.
Customers often also mention in reviews that the clothing runs small, so it's not the right brand for the bigger girl.
That said, they do make gorgeous clothing, so let's take a look at some of their best sellers!
J.Ing Review of Bestsellers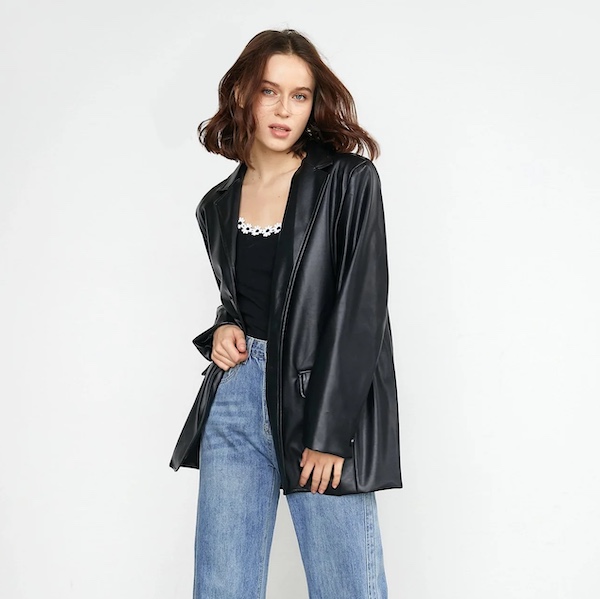 1. Docie Black Vegan Leather Shacket
Shackets are all the rage right now, and J.Ing does it well with their 100% PU black leather Docie piece.
It's a professionally-focused coat that features long sleeves, a lapel collar, and flap pockets. The best part is it can be dressed up or down, depending on where you're headed.
The oversized design gives it an air of calm, cool, and casual. For something low-key it goes perfectly with a pair of white sneakers.
This shacket comes in sizes S to XL, however, it runs small and the designer recommends sizing up.
Why we love it
Made of 100% PU this vegan leather is not only stylish but furry-friendly!
The piece provides a soft and comfortable wear
Timeless design can be dressed up or down
How to style it
Pair it with your favorite pair of denim for a comfy-casual look
Dress it up with a skirt and a collared white button-up shirt
Toss on a pair of white wide-width pants for an afternoon at a business conference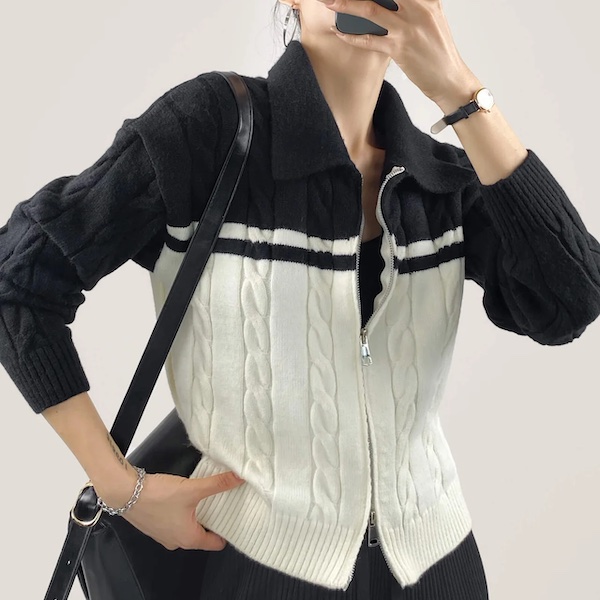 2. Black Collared Color Block Cable Knit Zip-Up Cardigan
Cable knit sweaters are a Chris Evans-approved fall and winter staple, and this black zip-up cardigan is for you.
It's a classy piece to add to your wardrobe that helps provide you with a cozy but chic finish. It has a cable-knit design, full front-zippered closure, and a stylish color block design.
You can wear this sweater to work or out on a date. Unfortunately, it's only available in one size, so not everyone one will be able to nab one.
Why we love it
Flexible zipper opens both ways providing an easy on-off experience
Provides a sporty-chic look that's e
Suitable for every occasion from date night to family dinner
How to style it
Pair this classic cable knit with a stylish skirt for a dressy-but-approachable look
Jump into a cozy pair of wide-legged pants for a fall-friendly look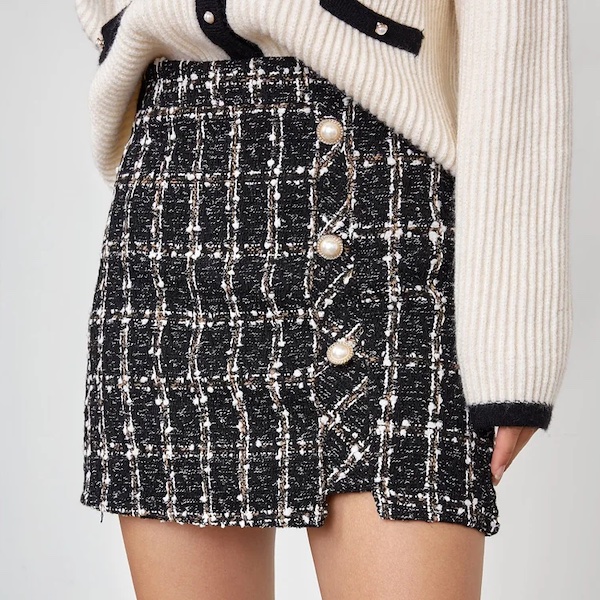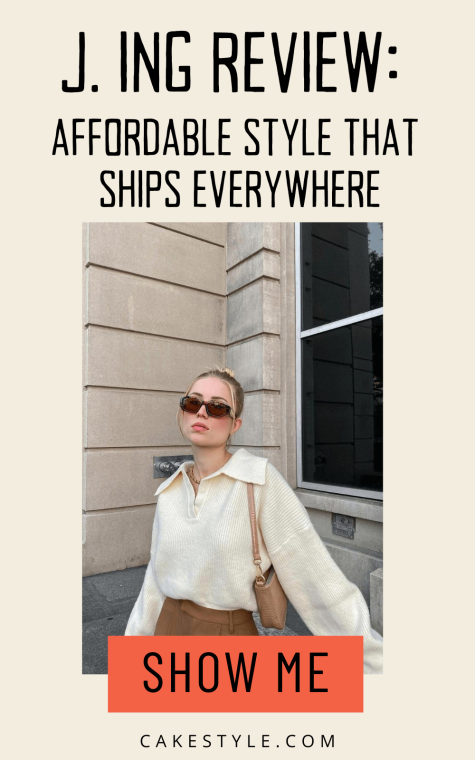 3. Abigale Black Check Skirt
With sizes up to 4XL, the Abigale check skirt is made for everyone. It features a preppy design that has a slit hem, button detailing, and a unique asymmetrical flair. It's available in two different colors: black and beige.
Pair it with gorgeous boots and a cozy sweater for something that's both work-appropriate and great for a dinner with friends.
What we like most about this design is its fun vintage flare that makes it great for every season.
It s also made of a soft, cozy material that s perfect for fall and winter. This skirt is priced well below $100, so you can look great without taking out a loan.
Why we love it
This budget skirt has a cute vintage look
It has a unique asymmetrical cut
Features undershorts below to make it easy to wear
How to style it
Pair it with a cute cardigan
Add a funky, fun tweed blazer — just make sure the colors match
Keep it casual with an oversized sweatshirt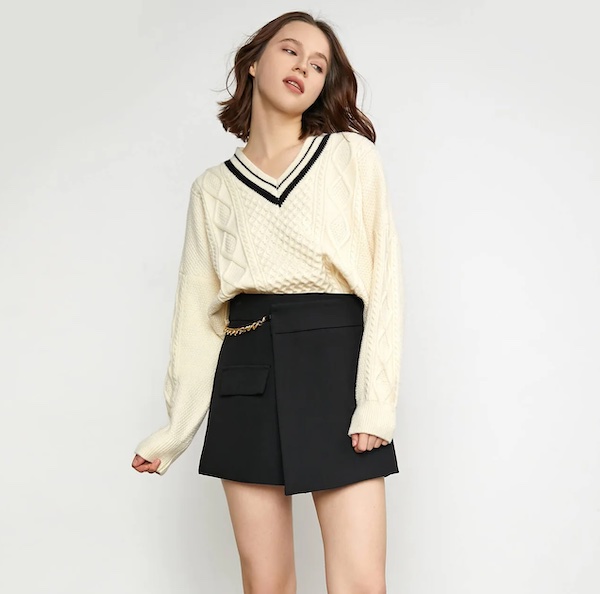 4. Kelton Beige V-Neck Sweater
The Kelton V-neck sweater provides a no-stretch, medium-weight, regular fit wear.
It features long sleeves, a V-neckline, drop shoulders, and knit diamond cable patterns. This sweater is made of a combination of acrylic, polyester, and nylon material for comfortable wear.
You can get it in a beige or blue color. Bit it only comes in one size, so it won't work for all fashionistas.
Why we love it
Cozy, oversized fit
Warm enough that it's perfect for fall and winter
Has a classic V-neck design with contrasting details
How to style it
Pair it with your favorite pair of denim for an effortless look
Match it with a tweed skirt for a cute throwback
Throw on some wide-legged pants for a stylish outfit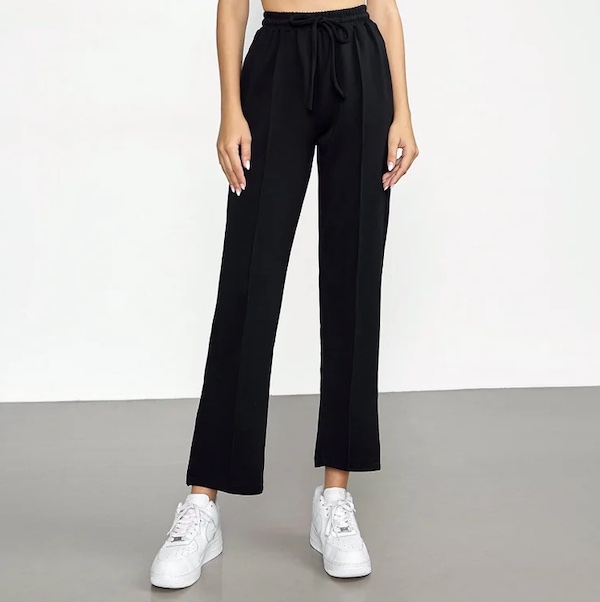 You May Also Like: Our Earth Breeze Review After 2 Weeks use: Are The Laundry Sheets Worth It?
5. Zenaida Black Slit Hem Pants
Made of a cozy, comfortable 100% polyester, these Zenaida pants are perfect for lounging around at home or heading out to run errands.
They're a chic culottes pant that has a relaxed, loungy vibe to them, but you can easily dress them up and wear them at the office.
With sizes from S to XL with a high waistline and a slit hem, you're bound to find the perfect pair for you. They're the ultimate universal pant that pairs nicely with casual to professional looks — you're about to have a new favorite!
Why we love it
Stylish high waistline
Cozy, comfy fit
Works for any occasion from work to play
How to style it
Pair with a chic blouse for an awesome office look
Dress 'em down with a striped t-shirt
Get cozy with a comfy and cute cardigan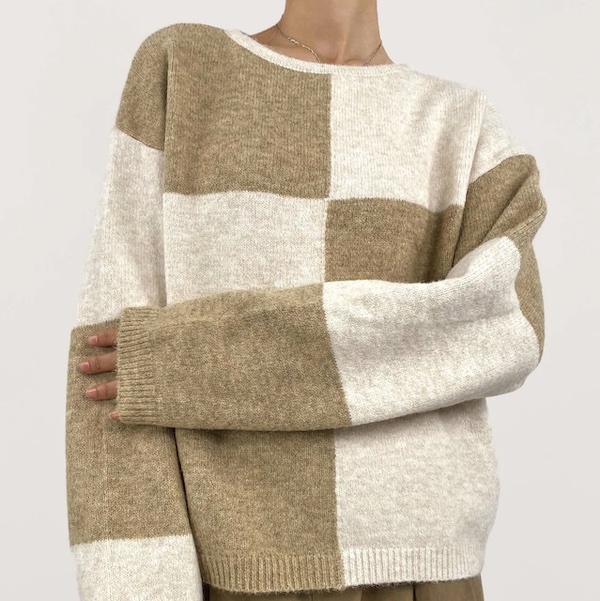 6. Cozy Crew Neck Plaid Sweater
Cool-weather style is in and this plaid crew neck gives off all the cute and cuddly vibes you need for an afternoon reading by the fire. It's made of a soft, fuzzy knit that you'll love slipping into.
And the long sleeves, ribbed cuffs and relaxed fit make it something truly fall-chic.
It's a one-size-only deal, comes in three fun, stylish colors, and pairs perfectly with everything from leggings to skirt.
Grab your favorite reusable shopping bag and head out to the farmer's market for the ideal fall outing.
Why we love it
Cute casual design
Made with quality material
Versatile enough to wear with almost anything
How to style it
Throw on a pair of black wide-legged pants and a cozy scarf
Match with a funky leather jacket for an edgy look
Grab a pair of ankle boots and straight-cut jeans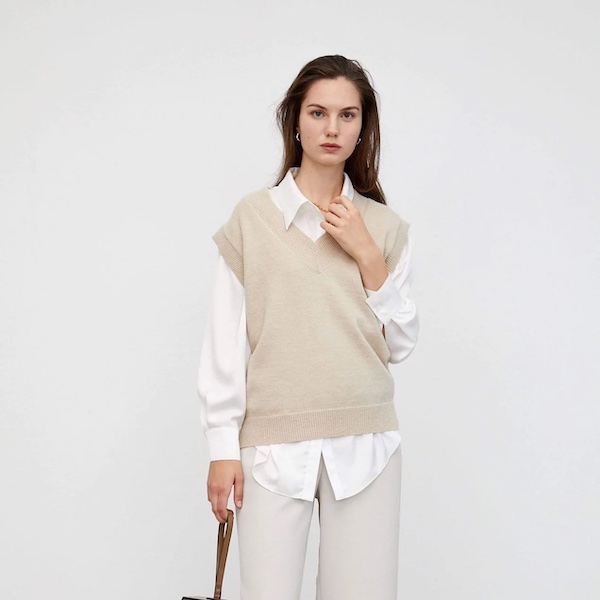 7. Cozy Beige Sweater Vest
Fall and winter are the seasons for layering, and this vintage sweater vest is the perfect fit. It's a cold-weather season stable that you can pair with a t-shirt, casual dress or button-up Oxford for a classic academia look.
This beige net sweater has an oversized fit with a slight stretch and a V-neck and a cropped design. Whether you want to dress it up or down, you'll feel cute and confident!
Why we love it
Soft and warm fabric is PERFECT for cool fall and winter days
Oversized fit means it works with your favorite shirt and blouse, no matter their cut
Universally matchable!
How to style it
Pair it with a sharp skirt for a fashionable office look
Add a t-shirt to the mix to run some errands out and about
Throw on some leggings to get cozy around the house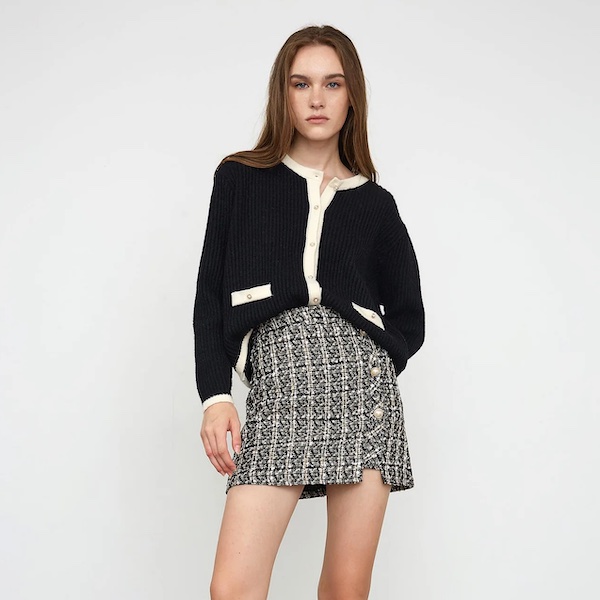 8. Leigha Black Contrast Knitted Cardigan
The black contrast Leigha cardigan is cute, stylish and comes in four different colors to choose from — black, white, blue and violet.
The design is classy and features contrast trim, long sleeves, a round neck, and a single-breasted button placket.
It's a one-size kinda deal with an overall regular fit, so you'll want to male sure it fits the right way.
Why we love it
It's warm and cozy, but also chic at the same time
Has feminine, dainty features that are adorable
How to style it
Throw it over an oversized blazer for a professional look
Match it with a tweed skirt for an office-friendly outfit
Add it to a cute wide-legged pant outfit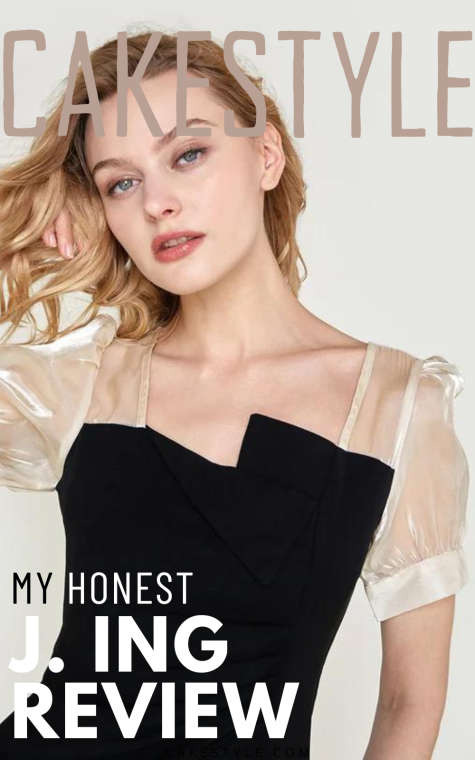 J.Ing Pros & Cons
Pros
J.Ing makes cute, affordable fashion that's great for the everyday woman. While they are a fast fashion brand, it is dedicated to low-impact production and integrating sustainable practices into its business — like using recycled plastic for its bags.
The most enticing feature is probably the affordable pricing. Not only is the regular pricing good but they also offer:
15% off for students
Free shipping over $79 ($59 for your first order)
Ship around the world
Cons
Although J.Ing offers cute clothes, they don't offer the most inclusive sizing. While some of their pieces do go up to 4XL, many are "one size" or shared sizes S/M and L/XL which certainly doesn't cover any body type out there.
If you're working with more curves, this might not be the best brand for you.
However, if you're in the small-to-medium-sized range, it could be worth the try. The clothes also run small, so you'll want to take into account the measurements.
Is J.Ing worth it?
We found that J.Ing makes fashionable clothes that are affordable and ship worldwide. This means you can access good fashion almost anywhere (though, shipping times vary).
Read This Next: