This is the Angara jewelry review you need to read before buying. Most fine jewelry stores are hyperfocused on sparkling diamonds. And it makes sense. It's the gold standard for engagement rings and luxury pieces. But it doesn't leave much room for those who prefer other, more colorful gems.
Today, we're introducing you to Angara, a fine jewelry store that allows you to customize your pieces however you want. You can choose from a wide selection of designs and gemstones, from sapphires to emeralds. The best part is that you can do it all from home.
If you're looking for tantalizing, high-quality jewelry personalized to your style, read our Angara review below.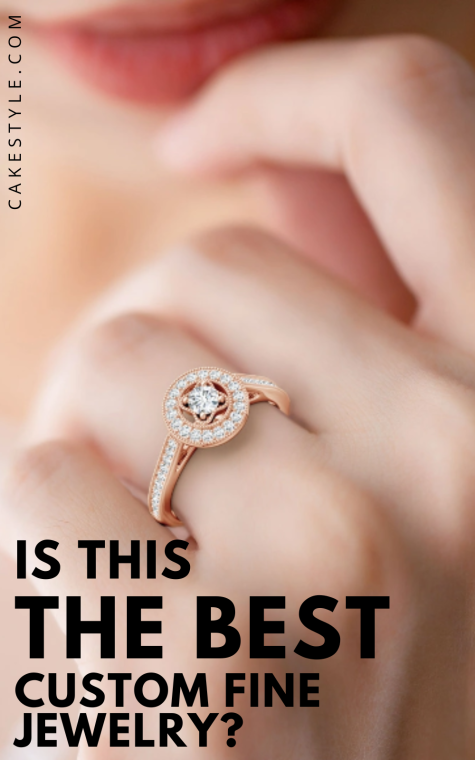 About Angara Jewelry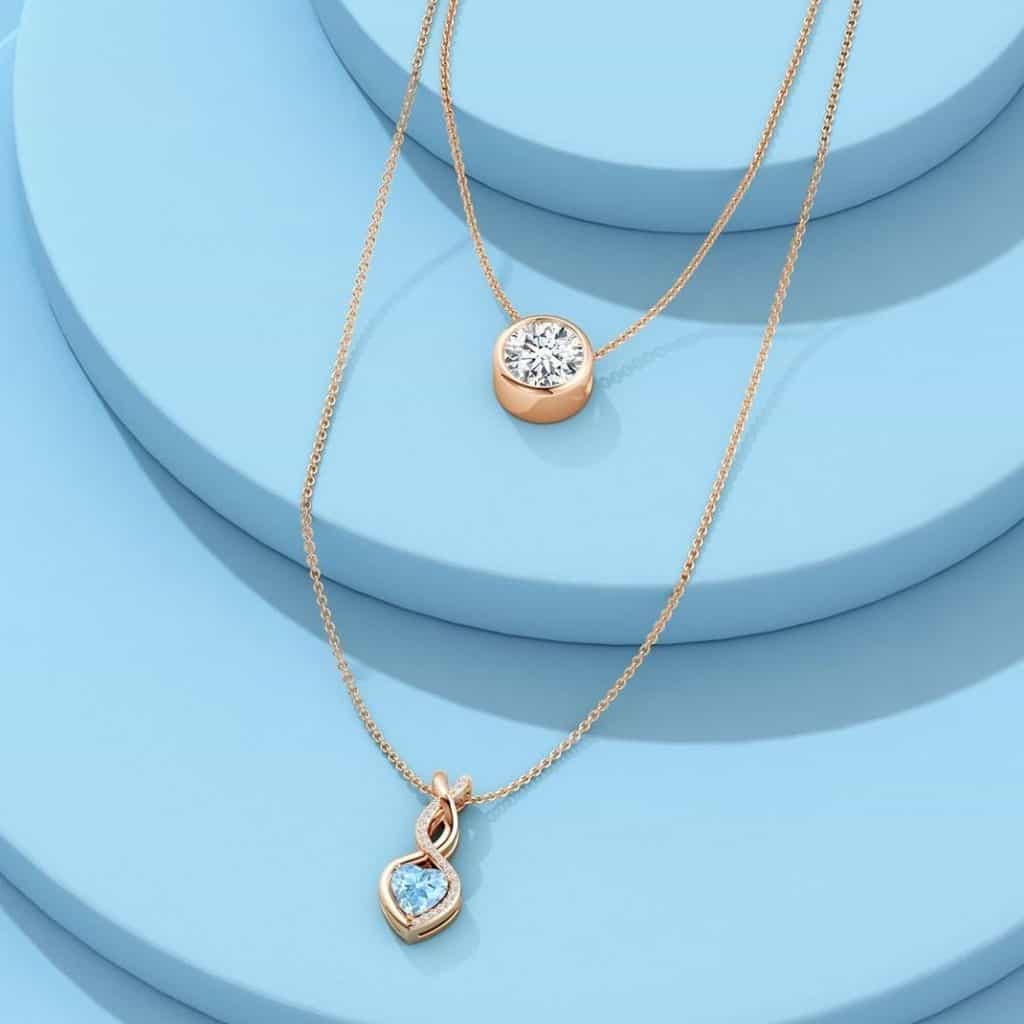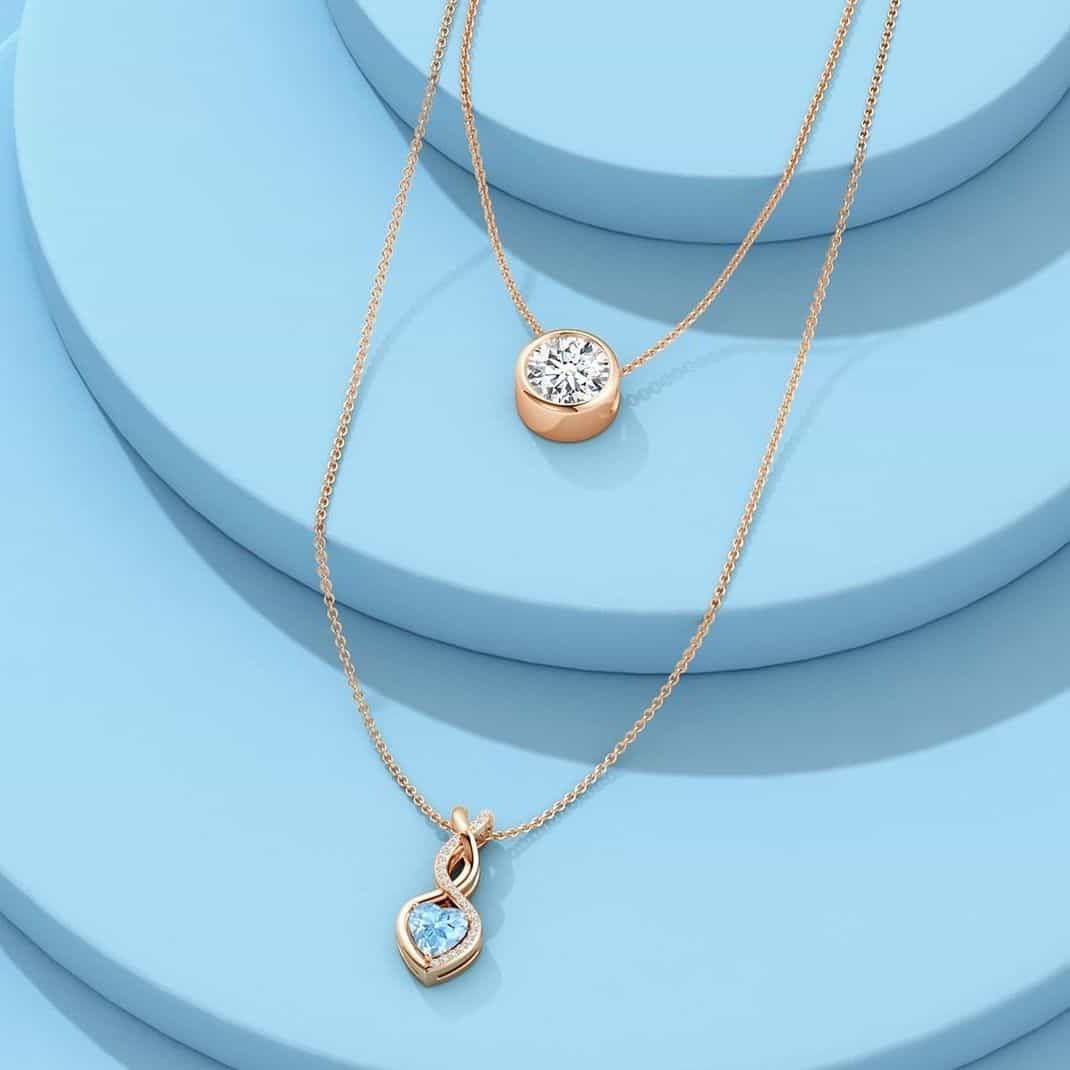 Angara is a fine jewelry brand founded in 2005. They offer timeless and bold pieces, from rings to necklaces to pendants. Each one is designed only with the best, most meticulous craftsmanship.
It's no surprise that in less than two decades, the company has cemented itself as a leader in the world of luxury jewelry. And in 2020, Newsweek ranked it in their list of best online jewelry stores.
This Los Angeles-based e-commerce jeweler specializes in precious gemstones for women. So, diamonds aren't your only option. They have a collection of pieces that feature other vibrant centerpieces, from rubies to emeralds to sapphires.
Aside from its riveting designs, the brand also offers customization services. This allows the customer to call the shots in how their piece of jewelry will turn out.
One more cool thing about them is that every step of the design process happens within the label. From cutting the gemstones to fulfilling the orders, it's all housed in the same company.
Today, the company has over 70k followers on Instagram. It was also launched on trendy, high-reach platforms, such as Vogue, Brides, and Hello! Magazine.
They've also had recent collaborations with Harvard University and Natori.
Ordering from Angara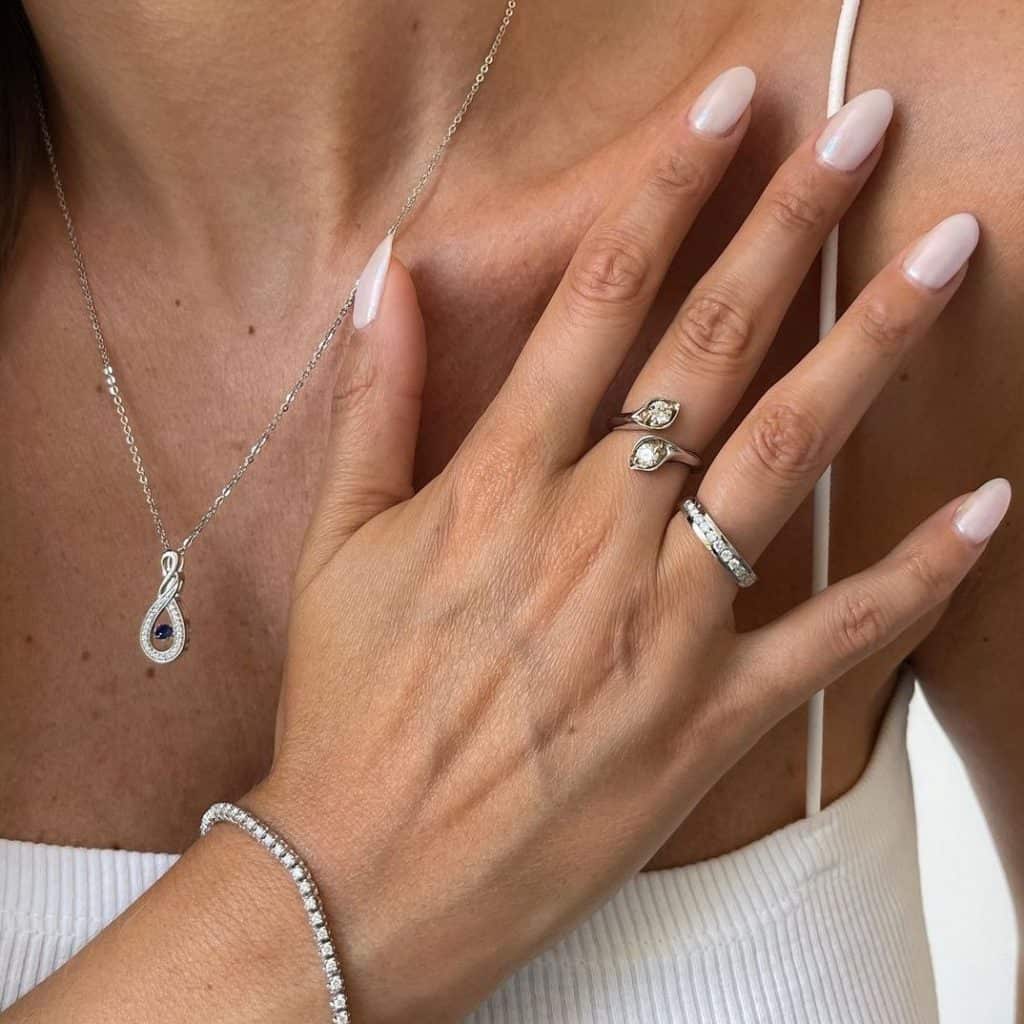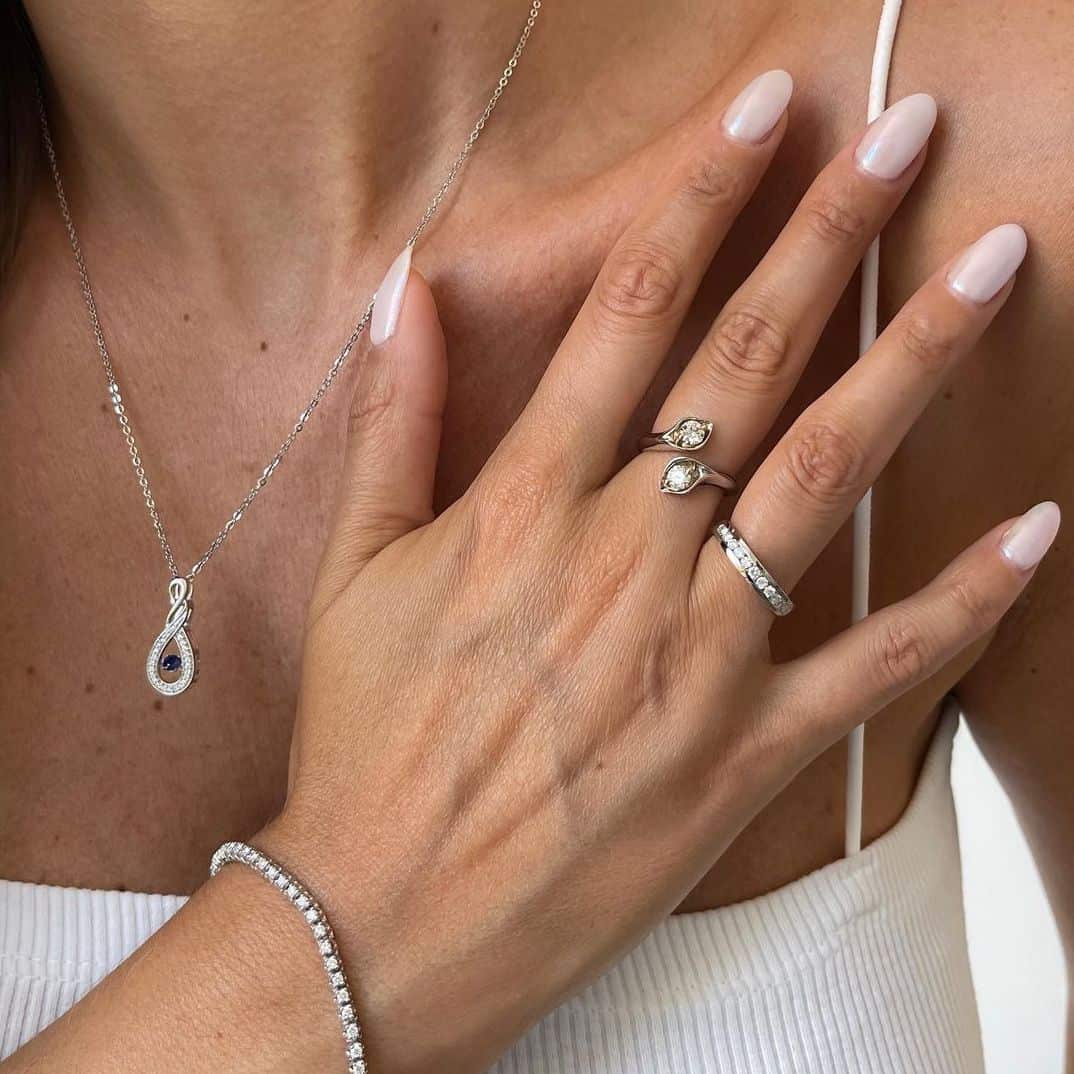 Angara has tons of ready designs to choose from, whether it's for daytime or evening wear. Their collection has over 500 opulent fine jewelry pieces to choose from. These range from $99 – $71 000 a piece.
But if you want a piece that stands out, you might want to consider customizing your piece.
Customizing your jewelry on the website is pretty fun! There's a wide array of custom options, from the stone to the metal used for your piece. Once you're done building the perfect ring or necklace, simply add it to your cart and check out.
While most jewelry stores only have clear quality diamonds, they allow you to flaunt blue, black, or even coffee diamonds. Plus, don't forget about the range of colorful gems, like peridot, blue topaz, and rose quartz.
But if you're not exactly the creative type, you can browse through a multitude of designs. There are dazzling earrings to perk up your outfit and engagement rings that can make any bride cry from the perfect cut and clarity.
Currently, Angara ships to over 64 countries worldwide. When you get your order, you'll find a certificate of authenticity included.
Customer happiness is the brand's top priority. So, if you're not satisfied with your jewelry, you can send back the item within 30 days and get a 100% refund.
Angara Customized Jewelry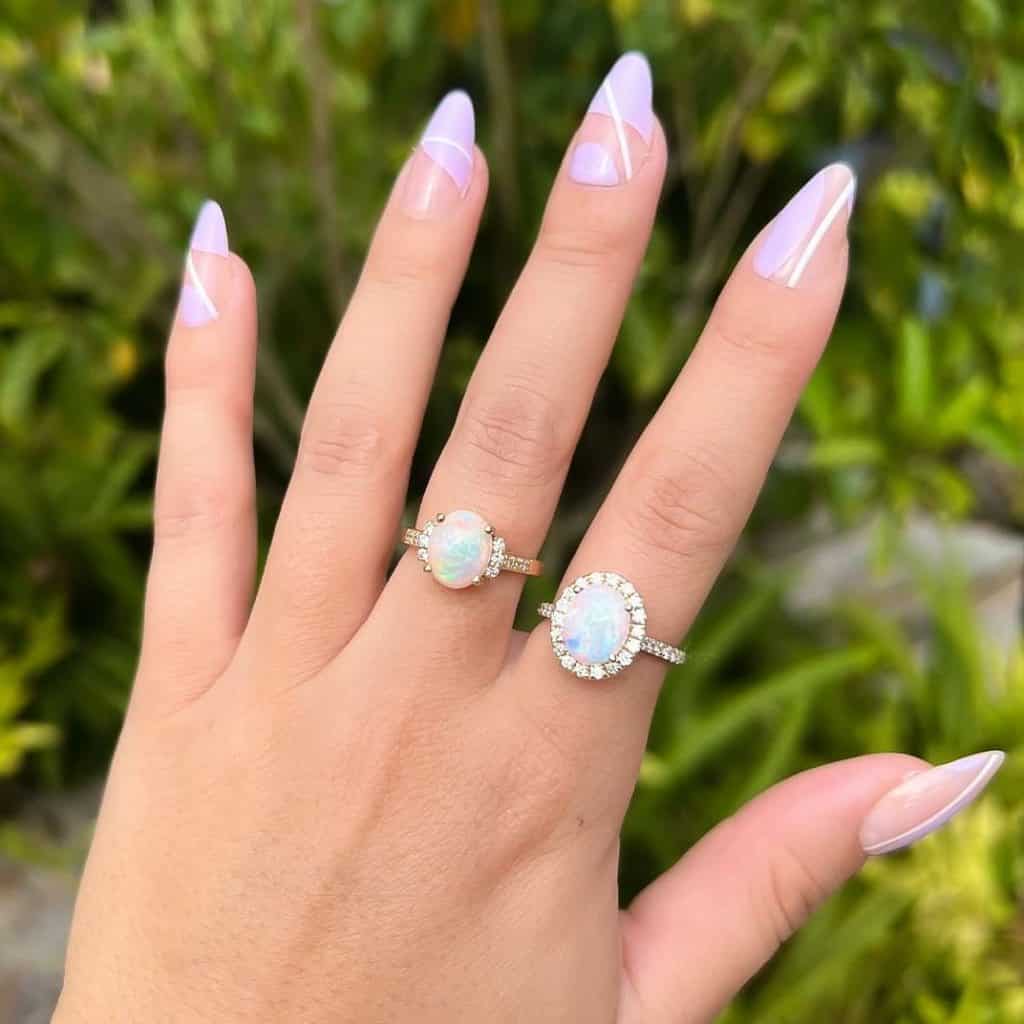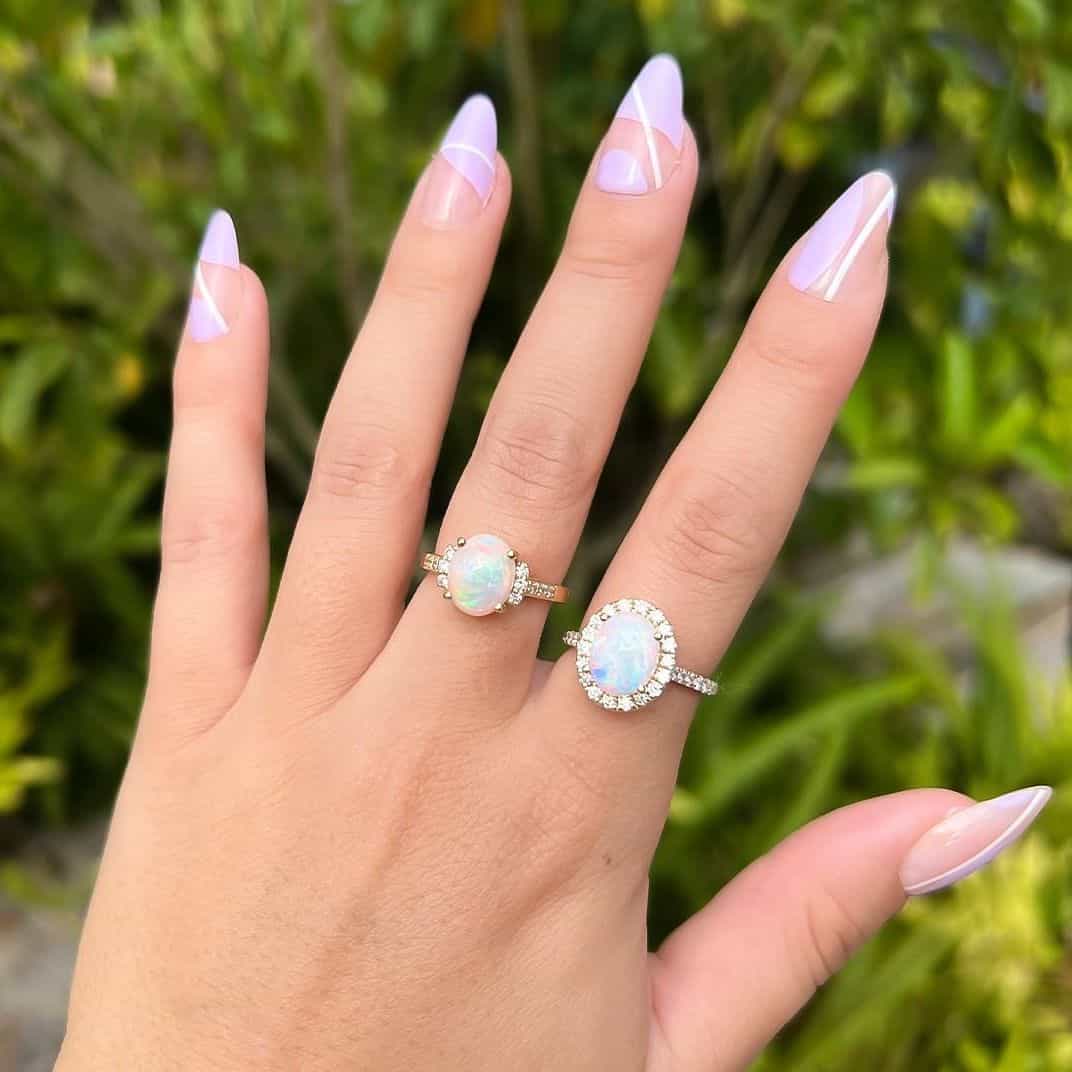 Everyone has different styles and tastes, so Angara made it a point to let you customize your jewelry. You can modify many of your jewelry piece's elements according to your style or budget.
Whether you prefer purple amethysts, blue sapphires, or pink morganites, there are over 40 gemstones for you. The colors range from the lightest blues to deep, sultry reds and blacks. You can also pick the quality of your stones, depending on what you can afford.
There are also a few options for the metal, be it silver, gold, or platinum. You can choose to have your piece engraved if you wish, too.
As you customize your piece, the website will show you the running total cost. So, you can adjust according to your budget.
Angara Jewelry Review: Pricing
Since manufacturing for all jewelry happens within Angara, their prices are lower than that of other stores. They cut out the middleman, and you get to keep the savings.
The price for each jewelry piece depends on the gemstone you select. A good ballpark figure for how much you'll end up paying is around $99 – $71 000 per piece.
Each precious stone can come in Good, Better, Best, and Heirloom types. The higher the grade, the more expensive it gets. But rest assured, all Angara stones are brilliant and enchanting, even those under the Good category.
Angara Review: Bestsellers
Pear-Shaped Morganite Ring with Diamond Halo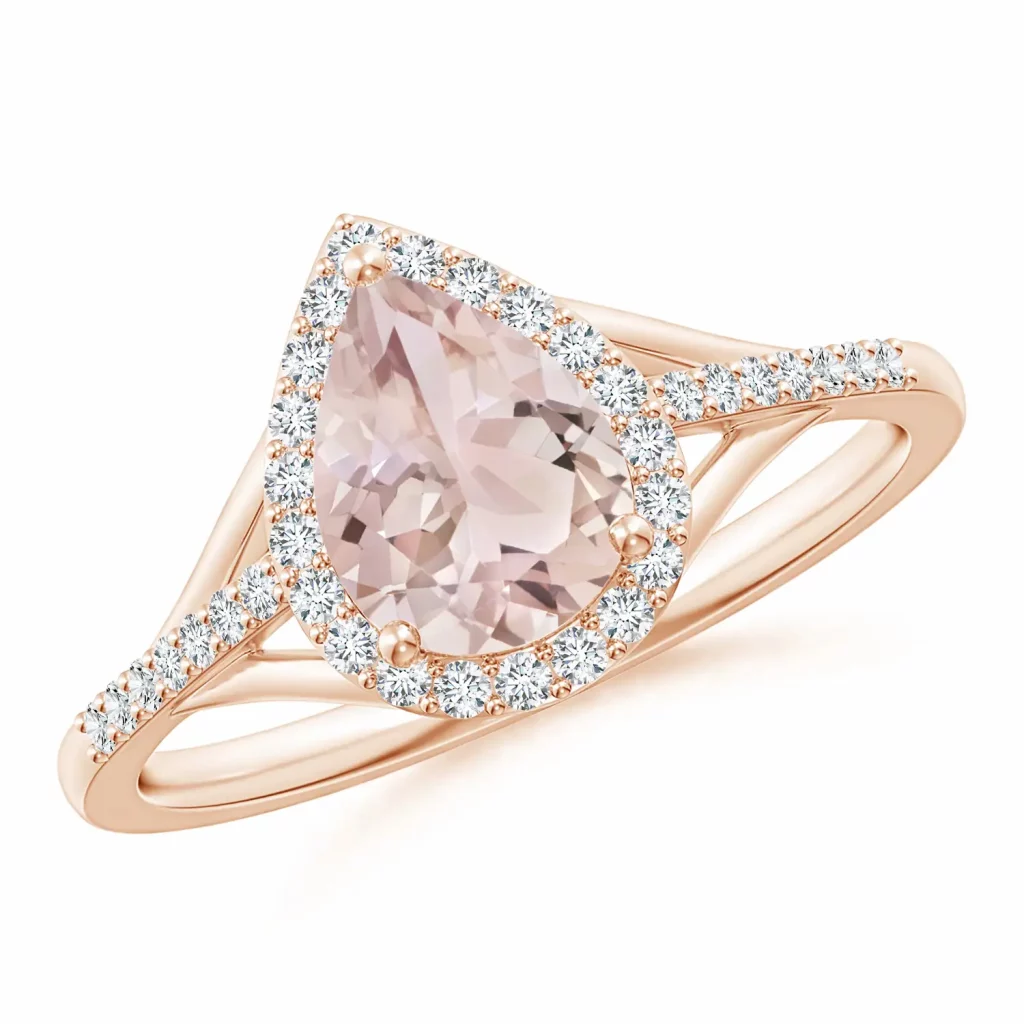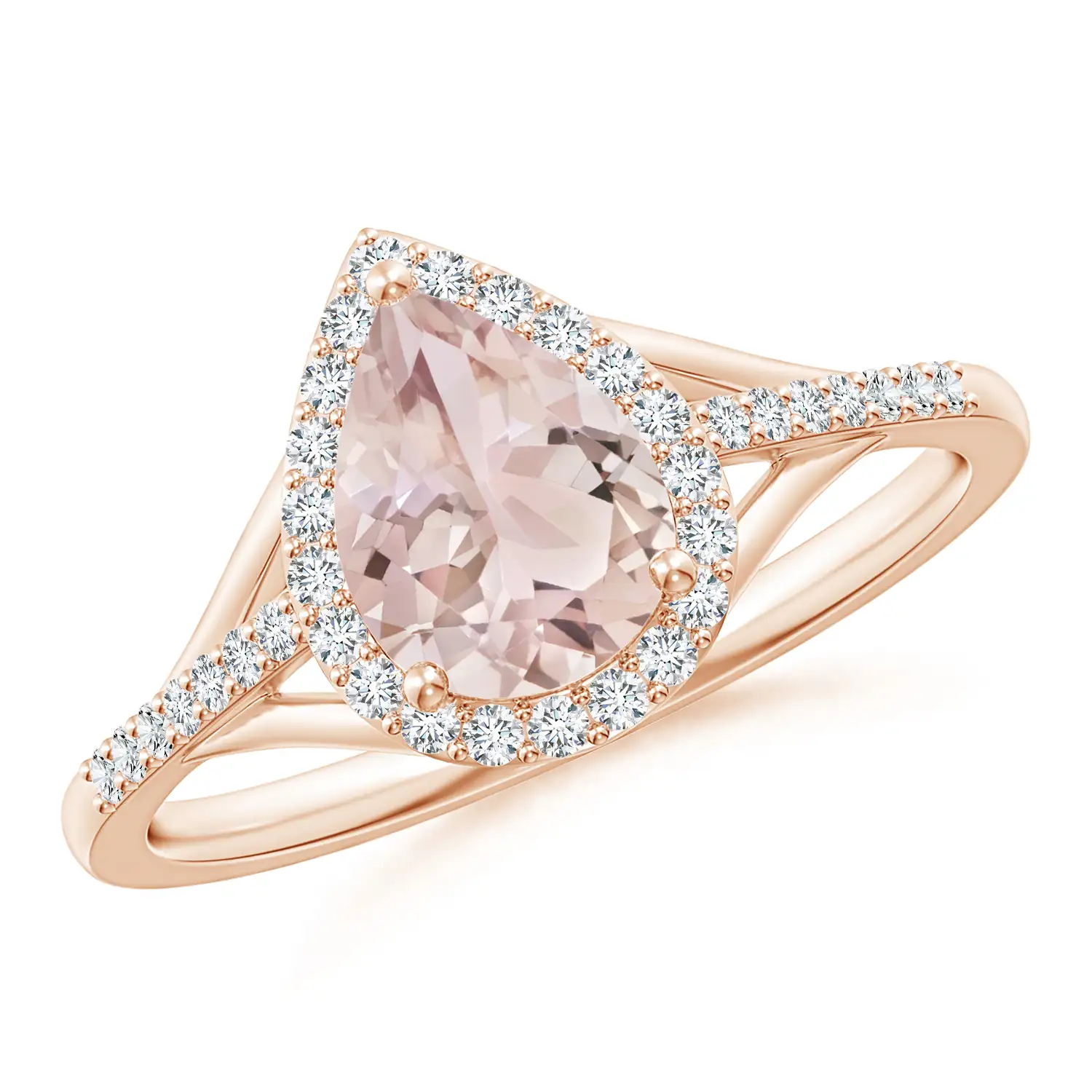 This elegant, vibrant-colored morganite ring is fit for a princess. Its gorgeously pink, pear-shaped gemstone sits on a matching rose gold band. This elevates the romantic look of the piece, making the wearer even more alluring.
The morganite stone is surrounded by a halo of diamonds, letting it stand out and glisten even more. Tiny, sparkling diamonds also litter the split shank, making it look stunningly opulent.
Beautiful, romantic design
Affordable for such a fancy ring
True to size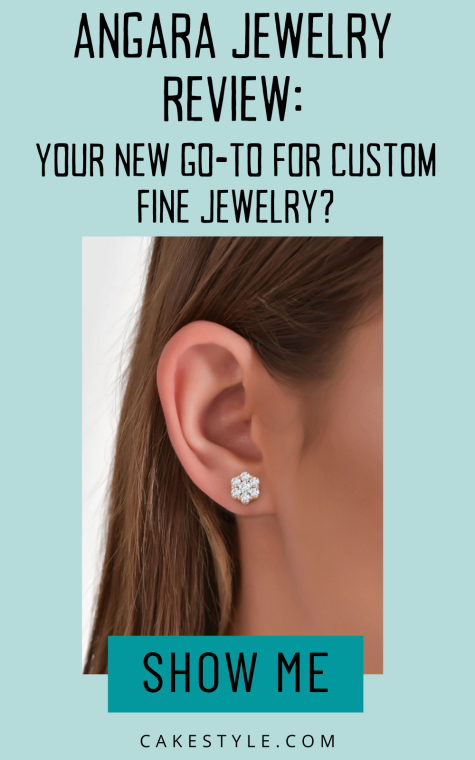 Diamond Inside Out Eternity Hoop Earrings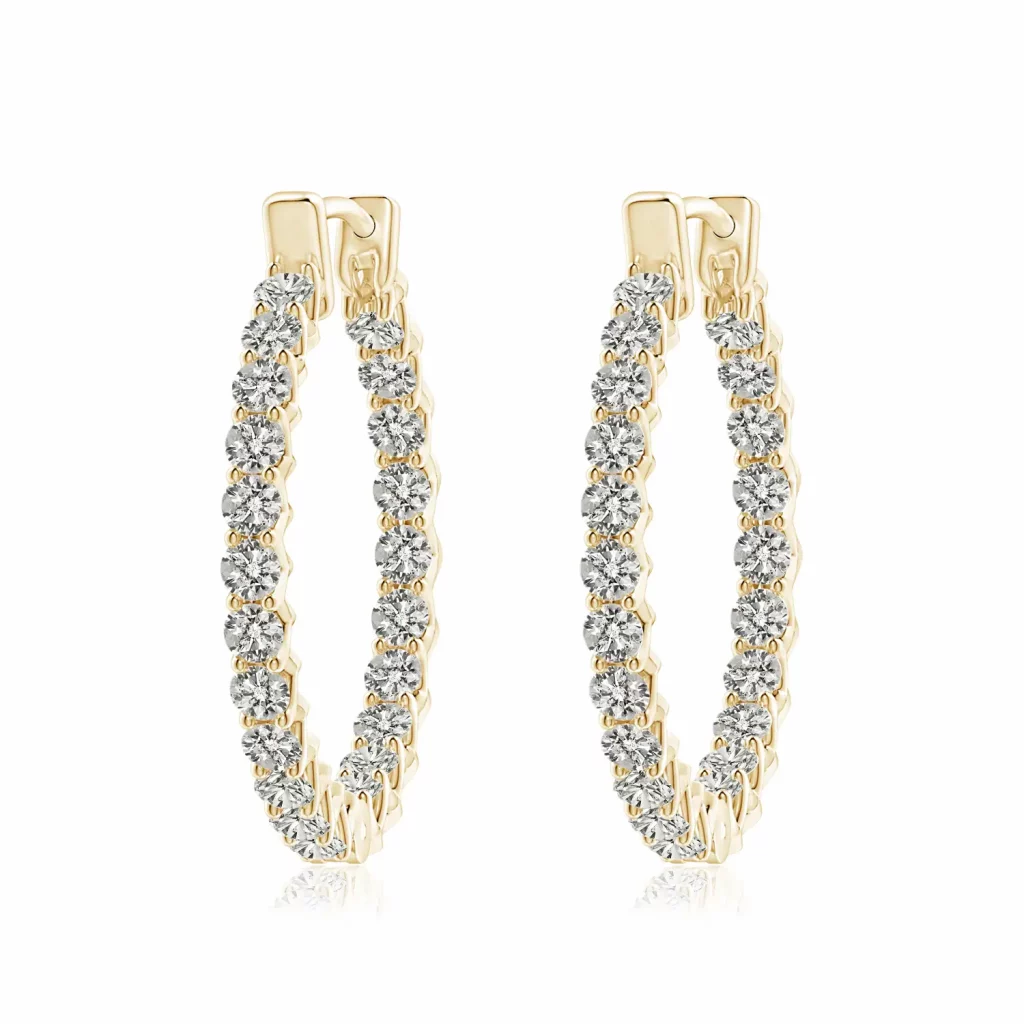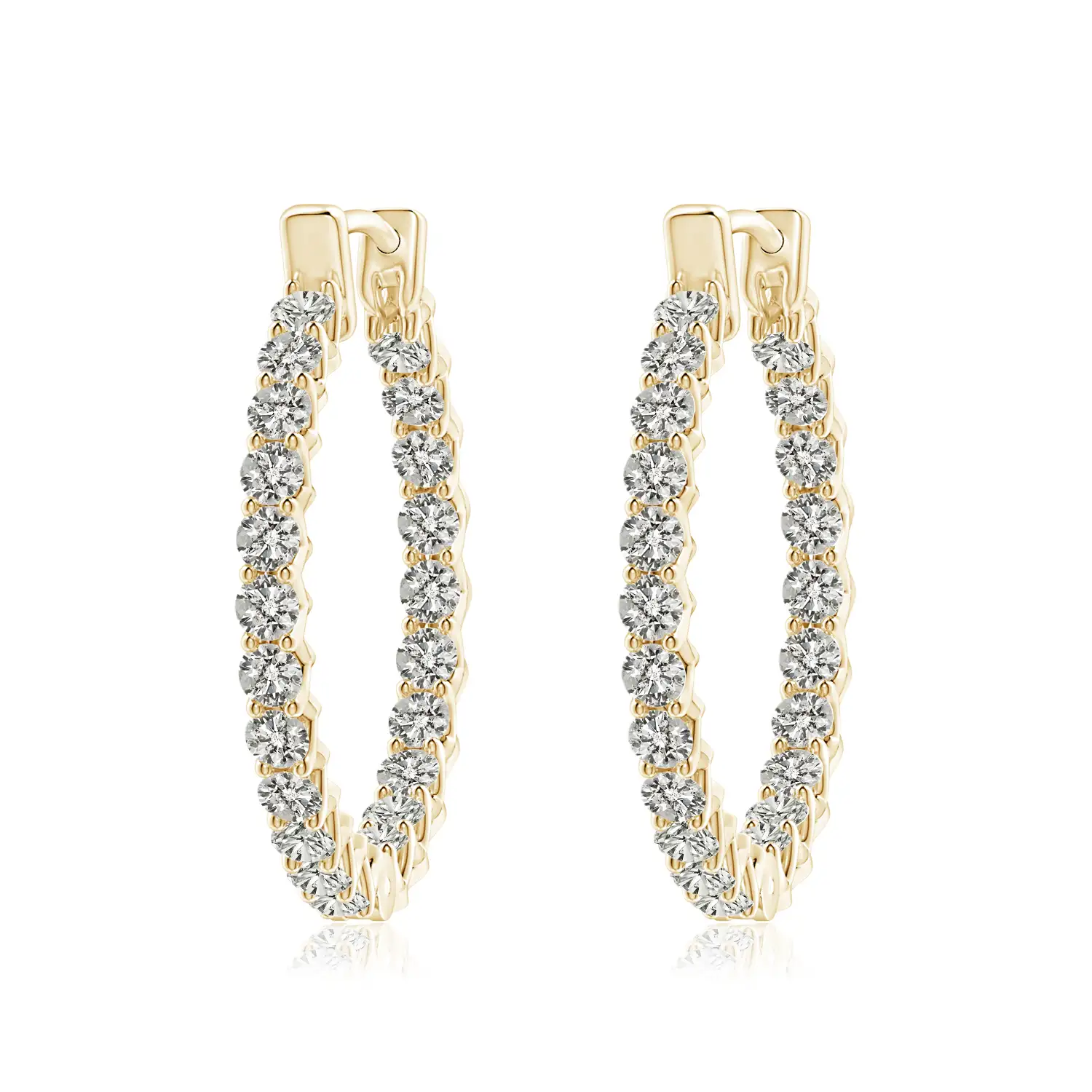 If you want statement earrings that are attention-catching but aren't too flamboyant, check out these hoops. They're studded with diamonds strategically placed so that all of them are seen from the front.
These earrings look fabulous in 14k yellow gold, but you can also have them in rose or white gold. The diamonds are available in 1-carat or 4/5-carat weight.
Perfect for everyday glam and special occasions
Gets you lots of compliments whenever you wear it
Blue Sapphire Teardrop Pendant with Diamond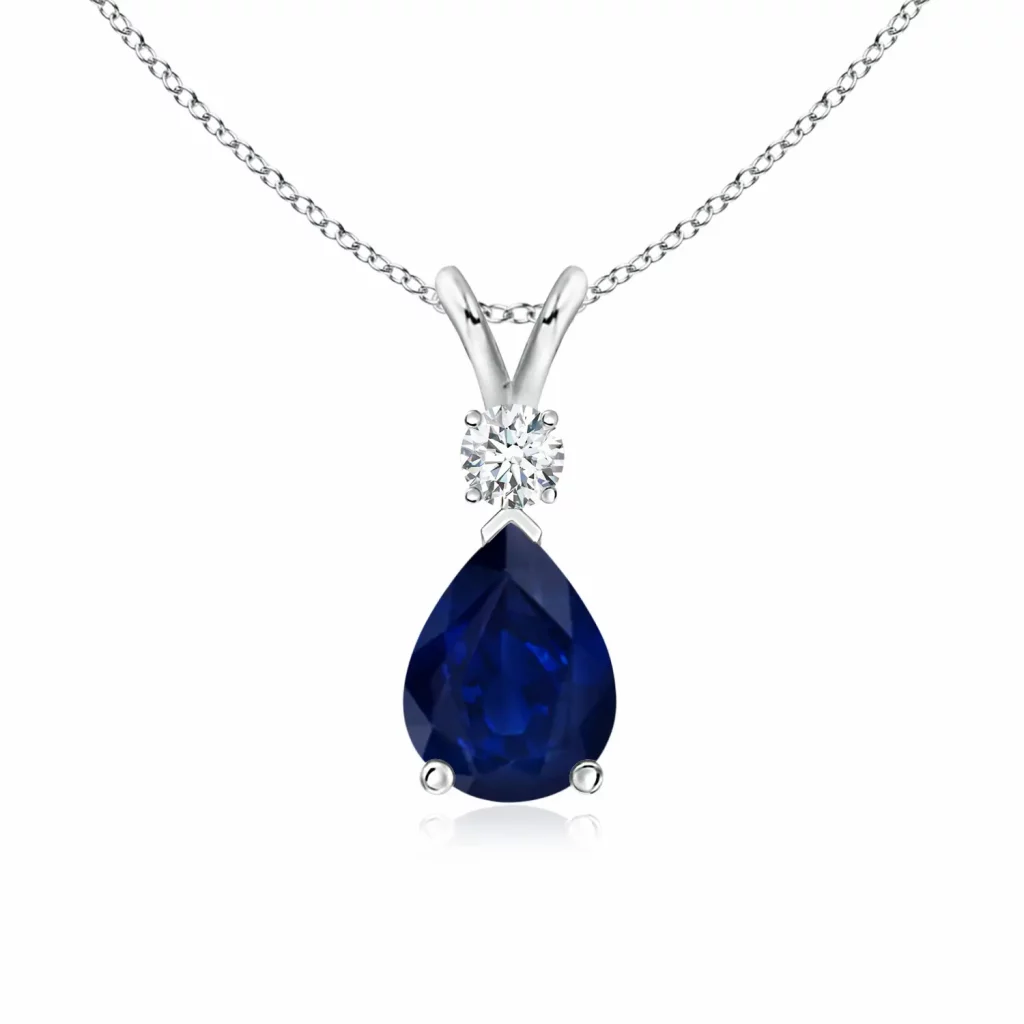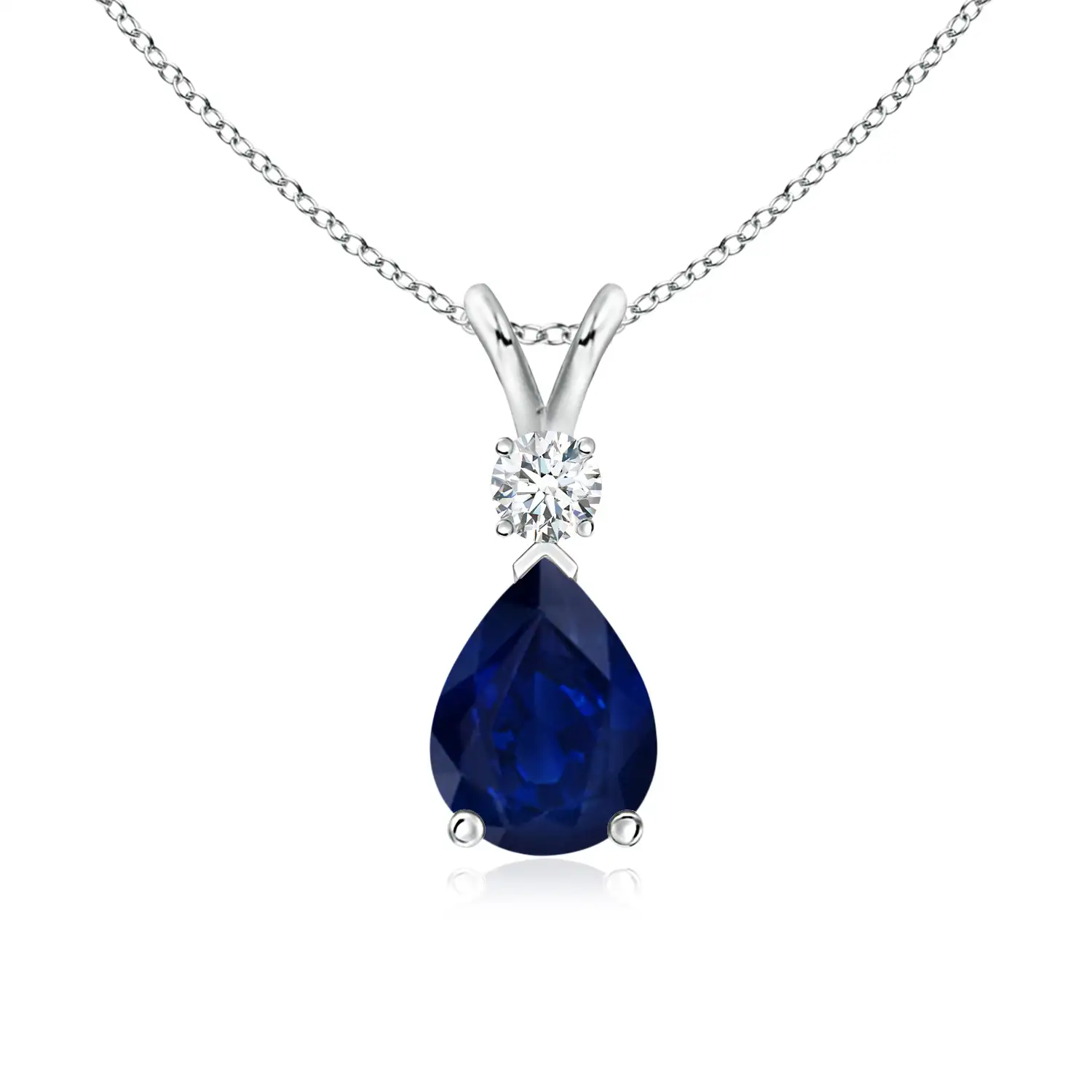 Who knew a solitaire gemstone pendant could look this dramatic and captivating? This teardrop-shaped blue sapphire pendant is a statement piece any bold woman will love.
The lustrous sapphire gem is placed securely in a prong setting. When the sapphire catches the light, it shows off hints of light blue and green.
On top of the gem sits a dazzling diamond that gives this pendant more of a wow factor. The white from the diamond and the blue of the sapphire pair well with the 18k white gold chain.
The sapphire is light-reflective and has lots of color depth
High-quality gemstone
The diamonds are super sparkly
Round Ruby and Diamond Half Eternity Wedding Ring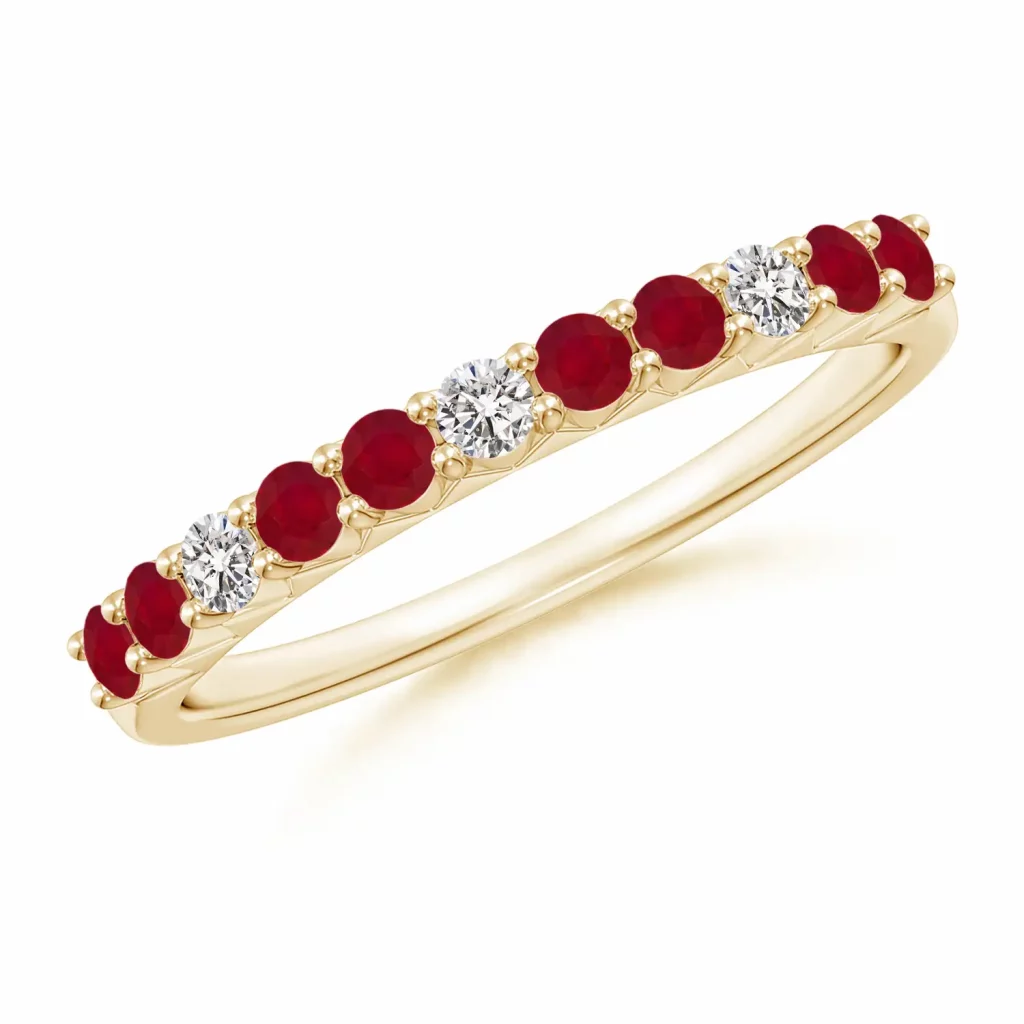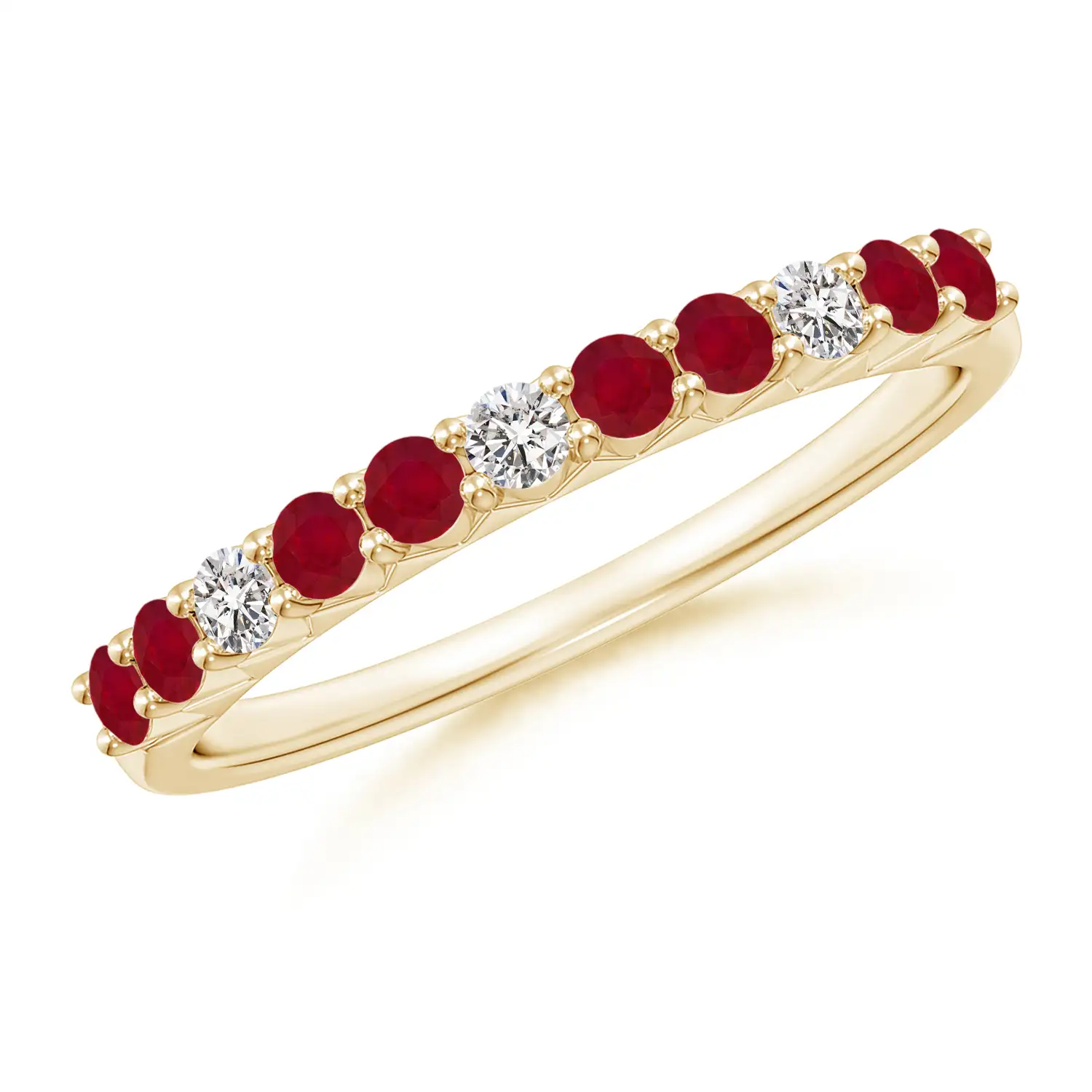 This half-eternity ring is a fantastic way to show off bright gems, like rubies and diamonds. They sit alternately on a sleek yellow gold band. It creates an enchanting look to elevate your everyday outfits.
Because of the eye-catching, deep red rubies, this ring is truly a conversation piece. If you love grabbing people's attention, this ring will be perfect for you.
Matches the photos and description on the website
Good-quality, gorgeous rubies
S Curl Diamond Tennis Bracelet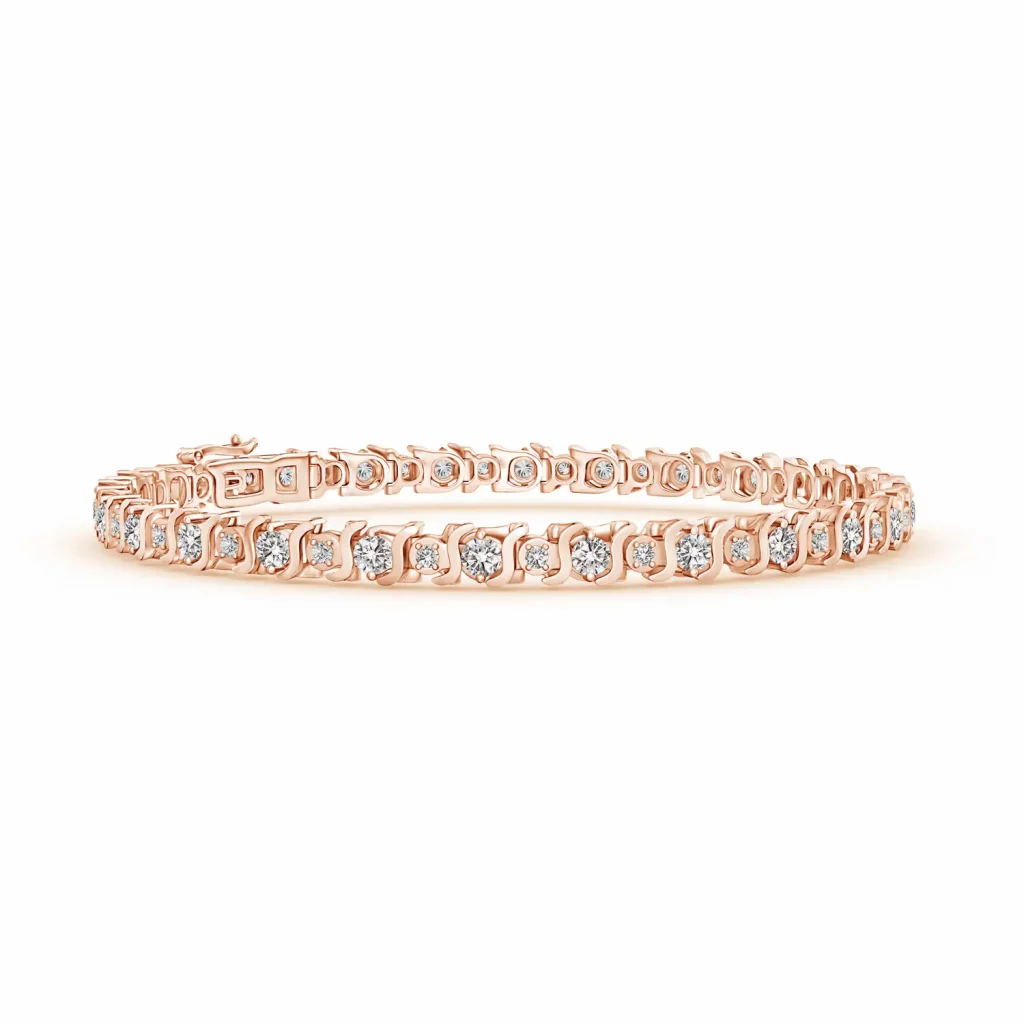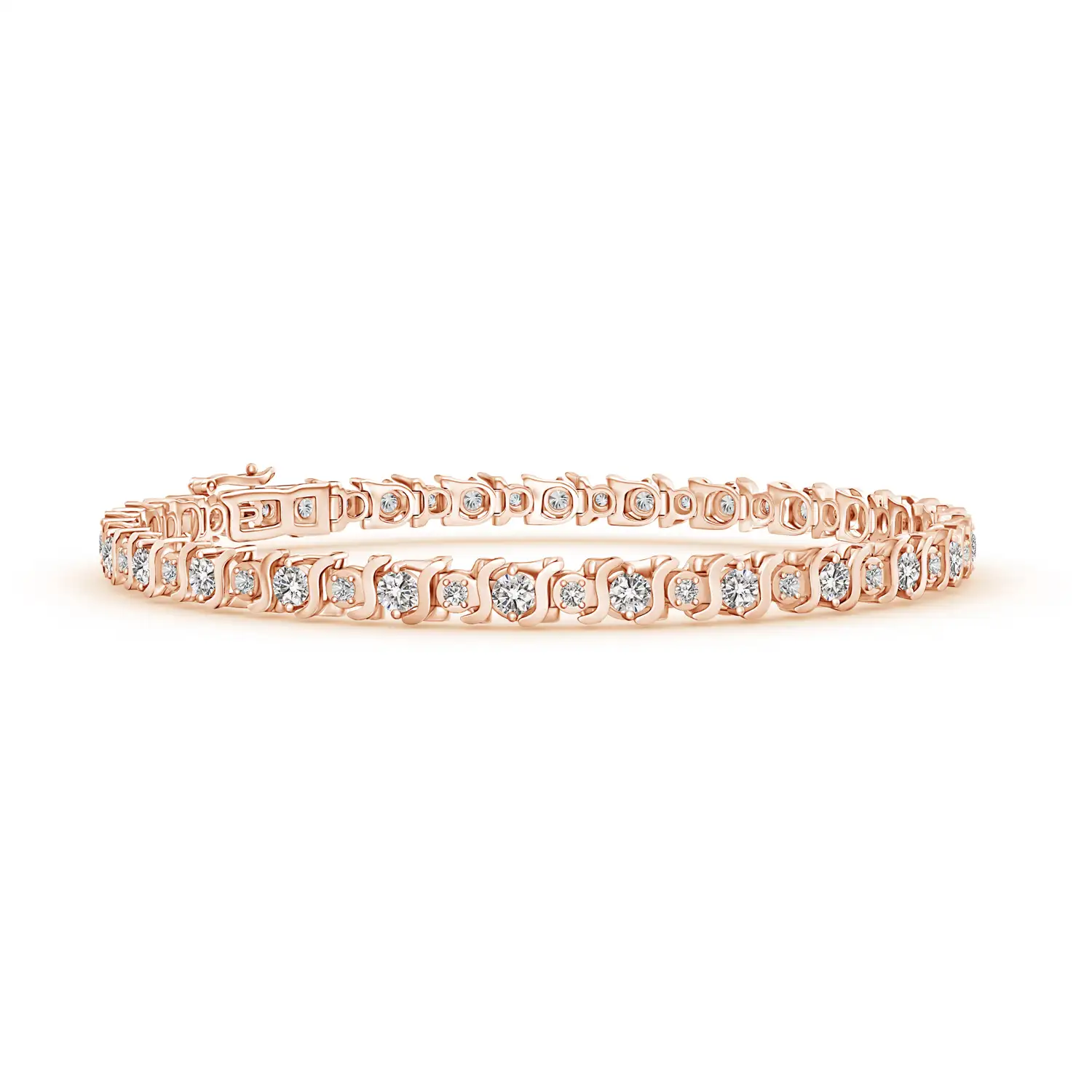 A tennis bracelet is a classic piece you can wear daily. They're meant to match any outfit and be worn day or night. But if you're not a fan of basic tennis bracelets, you might want something a smidge more unique. This one designed with an S-curl might be more up your alley.
This bracelet is riddled with brilliant, sparkling round diamonds all around it. Each one sits separated by an S-shaped rose gold link for that feminine touch.
A big concern when wearing a tennis bracelet is how likely it is to fall off and go missing while you're out. This bracelet's clasp and lock mechanism are designed to be strong and secure. So, you never have to worry about losing it.
Beautiful Valentine's Day or anniversary gift
The clasp and lock are strong and durable
Angara Customer Reviews
Angara has an amazing score of 4.6 on Trustpilot, where it has garnered over 1,300 reviews.
There are also a few reviews on YouTube. On their videos, share their gorgeous Angara jewelry pieces.
This one by Reviews_and_More shows off the Emerald Cut Aquamarine Trillion Tanzanite 3-Stone Ring. The content creator shows you up close how the ring looks. It's a great way to see how similar it is to the photos on the website.
Angara vs. Blue Nile
Angara isn't the only jewelry brand out there. But we can tell you right now that it's one of the best affordable fine jewelry brands out there. Don't believe us? Let's compare Angara to Blue Nile, one of its top competitors.
Name
Name
Solitaire Morganite Ring with Diamond Accents
Petite Twist Diamond Engagement Ring
Description
Description
A dazzling round morganite sits at the center of this solitaire ring. Sparkling diamonds partially adorn the shoulders and highlight the peach hues of the center stone.
Classic with a twist, this 14k white gold engagement ring features a delicate twist of pavé-set diamonds that will complement the center diamond of your choice.
Free Shipping
Free Shipping
Free worldwide shipping
Yes
Returns
Returns
Free 30 days return
30-day returns
Price
Warranty
Warranty
Free lifetime warranty
Free lifetime warranty
A huge edge Angara has over Blue Nile is that it offers over 40 kinds of gemstones. Blue Nile focuses mostly on diamonds and a few other stones. Meanwhile, with Angara, you can choose all sorts of colorful, vibrant stones, from rose quartz to rubies to emeralds.
Angara is also more budget-friendly than Blue Nile. Take a look at these solitaire infinity rings with twisted, pavé-set bands. Angara's ring costs just a bit over $600. The one from Blue Nile, on the other hand, is almost $300 more expensive. So, if you're looking for fine jewelry that won't break the bank, Angara is the better option.
Pros and Cons
Pros:
Customizable jewelry, from stone to metal
Wide range of ready designs
High-quality and exquisite sparkle for all pieces
Lifetime warranty
Pieces come with a certificate of authenticity
Free shipping in the US and Canada
30-day return policy
Amazing reviews online
You can pay in interest-free installments
Cons:
There are a few complaints about the timeframe for deliveries and repairs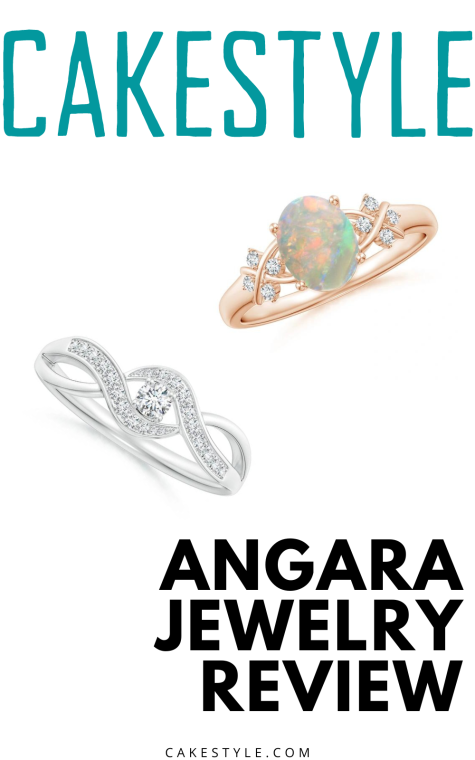 Is Angara worth it?
If you're looking for high-quality jewelry that sparkles and glimmers in the light, Angara is so worth it. You can choose from their countless designs. Alternatively, you can customize your jewelry if you're particular about how you want it to turn out.
What's great about this jewelry company is that you can choose from a variety of gemstones. And you can trust that every single one will be gorgeous, eye-catching, and top-quality.
You also get a lifetime warranty and free shipping for every order. If you're not satisfied with your piece, you can return it within 30 days. That makes every purchase worry-free!
Read this next: Eve's Addiction Review: A Must-Read Before Buying Jewelry