Today we are sharing our FLEO review with you. Activewear can go one of two ways: you either look and feel AMAZING in it or you think you stick out like a sore thumb.
But FLEO is here to fix that. They make workout clothes for women of all body sizes that want to get active while staying fashionable.
Your workout clothes should provide support without cutting off your mobility, which is exactly what FLEO is going for. From fashion-forward sports bras to comfy, light-compression leggings, there's workout gear for everyone in mind.
If you're considering picking up some stylish athletic clothes from this women-focused brand, here's what you need to know, before you buy from FLEO.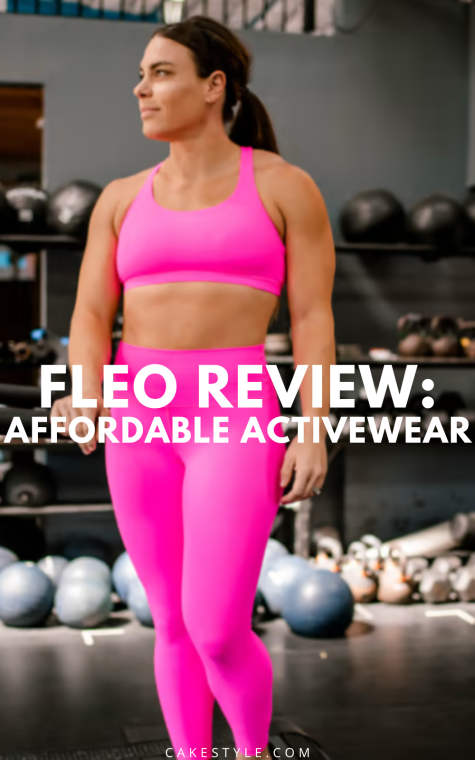 Fleo Coupon Codes
New Customer Offer: Get 10% Off Leggings with this link and code NEWLEGGINGS10
Holiday Sale! Buy 2 Get 1 site-wide and a Door Buster collection and up to 70% off with this link. Offer valid 11/25 through 11/29.
About FLEO
FLEO wants you to find your strength, and confidence, have fun and be fearless. Founded by Babs King, the brand believes in living a healthy life inside and out – working out, eating better, achieving your goals and growing your confidence.
What we like most about FLEO isn't their focus on being a better you (though we do love that). Instead, we love that they believe you don't have to be a certain size to live healthier. Weight lifters, bodybuilders and Cross Fitters alike love their comfy, practical workout clothes.
FLEO Bestsellers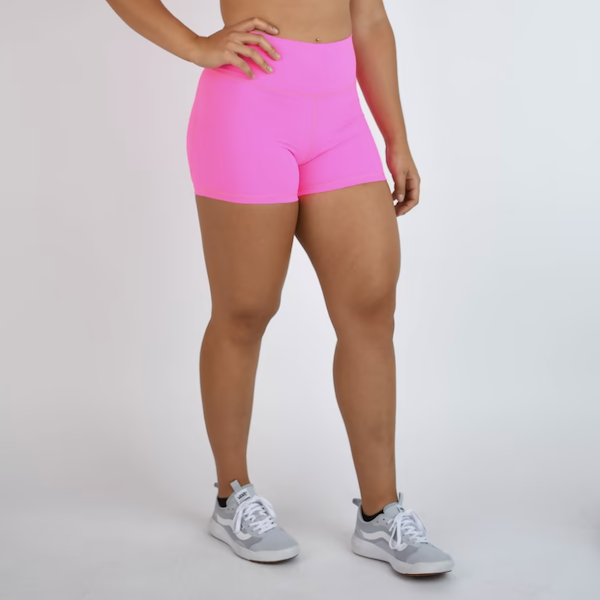 1. True Contour Shorts
The True Contour Shorts feature a 4-inch seam and back contour. They'll keep you comfy, cool, and enhance those natural curves. Plus it features a 4-inch wide waistband that helps the shorts stay in place.
Made of what's referred to as "bounce fabric," these shorts are described as being buttery soft with a breathable, smooth, springy stretch. You'll stay cozy and comfy in this fashionable athletic gear.
Why We Love It
There are over 25 vibrant colors and patterns, from classic charcoal to fluorescent pink to fit any style
These shorts provide the perfect fit and the fabric doesn't roll around
The true high rise is great for a comfy, secure workout
How to Style It
Pair with a cozy sweater for a great fall workout
Slip on some white sneakers with any color of shorts for a classic look
Fit with the matching top for the ideal fitness look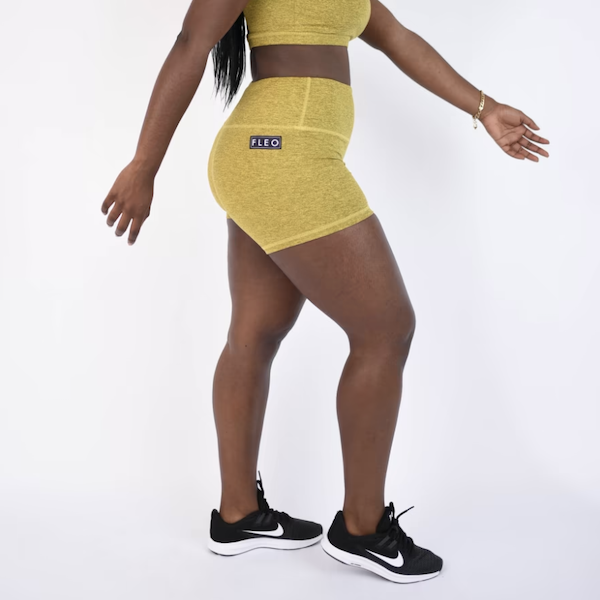 2. Power High Rise Shorts
FLEO's Bronze Bamboo Power High Rise provides a modern twist on the classic bike short. Whether you're hiking up a mountain or powering through another set, these buttery-soft shorts are there to keep you comfortable.
These workout shorts feature a 4-inch seam with a 4-inch waistband that provides a comfortable high-rise fit. You can pick from over 15 different colors, so you're bound to find the right fit for your wardrobe.
If you're looking for low compression, breathability and a bit of stretch, these are the shorts for you. Get cozy and secure with the perfect pair of cool-down workout pants.
Why We Love It
Features a comfortable waistband that keeps the shorts in place
Nice cut that doesn't cut into your thighs or give you an uncomfy muffin-top
Enough compression to keep things in place while you work out
How to Style It
The perfect paring features the matching Celine top
Pair a patterned or heathered short bottom with a solid top, or flip the tables
For a fall workout, pair with a long-sleeve workout top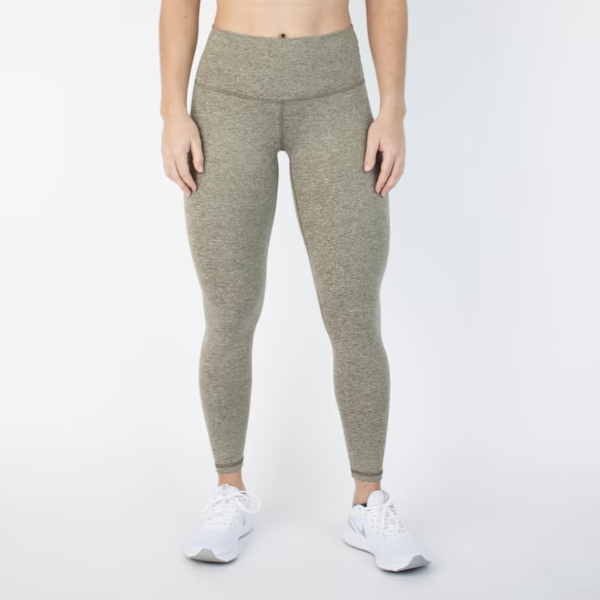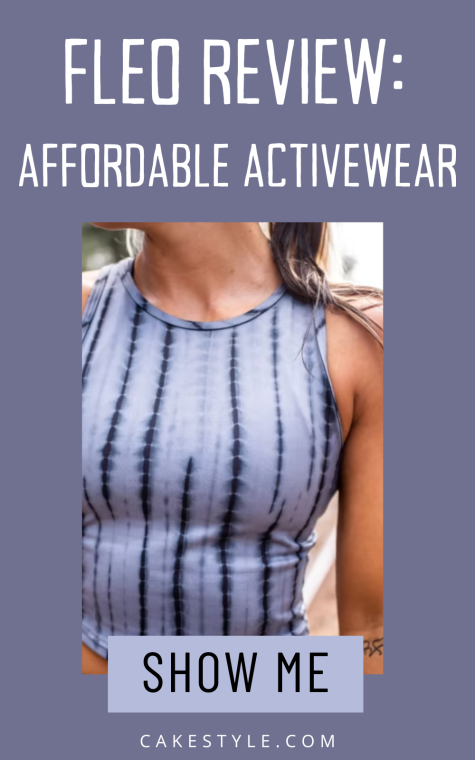 3. El Toro 25" ⅞ Leggings
The name really says it all with the El Toro 25" ⅞ Leggings. These feature a 25-inch inseam that provides a classy ⅞ length with a classic high waist. The 4.5-inch waistband provides a tight, comfortable fit that will keep you locked during your workout.
FLEO boasts that there are over 80 colors and patterns that you can choose from. This means that regardless of your style preference, you're bound to find something that fits you. The material is sleek and smooth with great compression. Plus, it's ultra-wicking properties make it perfect for a midday workout.
Why We Love It
The silky fabric is built for speed and performance – perfect for everything from yoga to crossfit
Great compression with low stretch and breathability makes it comfortable and temperature regulating
They don't slip or roll down
How to Style It
The compression and comfy low stretch makes these the perfect pants for long-haul travels
Pair them with a crop top for a warm-weather workout or a long-sleeved tee in the cold
Pick a fun pattern for a solid top, or reverse it!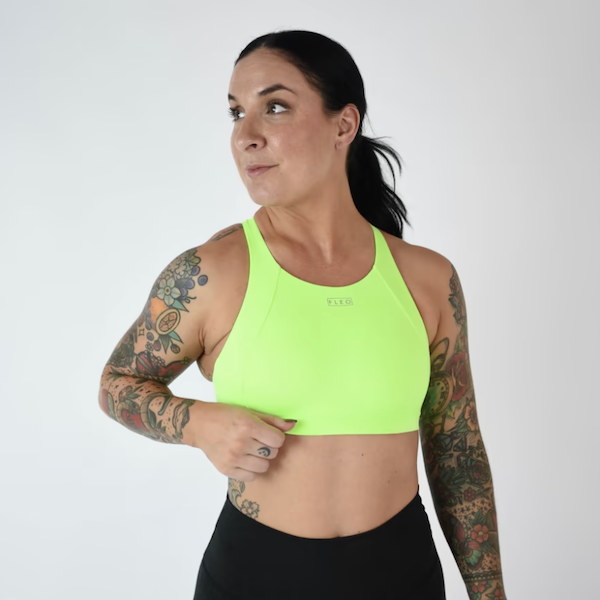 4. Jourdaine Bra
The Jourdaine Bra is a classic sports bra that's all about the curvy details. It features eye-catching seams that outline and accent the bra shape.
It features a classic rounded neck with removable bra cups and medium support. The panels on the front, side and back offer optimal shaping accents
Made with a soft, stretchy material that's both smooth and breathable, you'll feel comfortable all day long.
Why We Love It
The high-rise neckline covers generous cleavage
While the bra only has medium-support coverage, the sides also provide added support
Comfy material that can be worn all day long
How to Style It
This classic workout bra pairs perfectly with a pair of leggings or bike shorts
These go great with high-rise leggings, pair a bold top with a toned down bottom
You can pair the crisp white top with a set of classic white sneakers for the perfect workout gear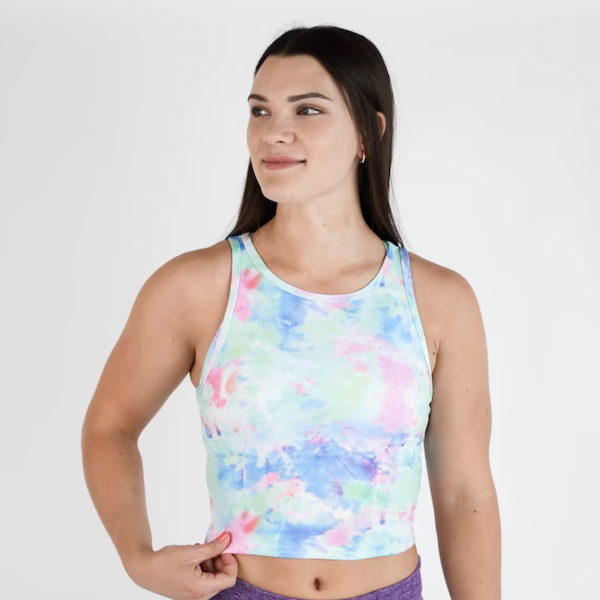 5. Tempo Crop
Looking for the perfect crop top that pairs with just about anything? The Tempo Crop is for you. From blank canvas white to bold magenta purple, there's a color out there for everyone.
The classic white is synonymous with summertime fun. The ultimate versatile wardrobe staple, you can throw on a pair of leggings and work out before switching them out for denim shorts and heading to the beach.
Built for endurance, this top is a waist-length fitted combination of polyester and spandex. It provides a smooth, breathable feel that provides some low-compression security and has a little extra stretch if you need it.
Why We Love It
Not only is it super cute but it can be dressed up and down – wear it out or work it out!
The fabric is buttery soft, you can practically glide it on
Colors galore! From neon yellow to a night stormy sky, there's a pattern out there for everyone
How to Style It
To work out in style (and cool down) pair it with FLEO's fashionable high-rise shorts
For a night on the town toss on a pair of jeans and a blazer for casual and classy
Pair a bold color like the tie-dye feature "Miss Jewel" with a classic black or navy, but add a pattern to a plain-colored top
Is FLEO Worth It?
FLEO makes workout clothes so women can feel confident in their body, regardless of shape or size – and that is something worth celebrating.
If you're looking for a clothing brand that will make you feel good inside and out while you work to improve, this is a brand you'll find it with.
The FLEOs brand is all about supporting sisterhood and that empowering bold feeling we all deserve. Embrace your body and look good while you do it!
Pros
FLEO clothing is designed for women of all shapes, sizes and movement abilities. It doesn't matter what type of workout you're planning, these unique and inspiring designs will help you feel both fashionable and confident.
Plus, regardless of where in the world you are you can get free international shipping when you spend $150 or more (or $125 for domestic orders). If you need workout-approved clothes, FLEO is for you.
Cons
Despite being fashionable, comfortable and practical, there are a few downsides to FLEO products. Some women report their shorts are too short, making them uncomfortable to exercise in.
Likewise, while they make larger sizes, not all of their clothing items are made with larger bodies in mind. The other issue is that some find their clothes a little pricey for the average budget.
FLEO vs Gymshark vs Lulemon
[affiliatable id='130171′]