Let's explore our Kindred Bravely review!
Pregnancy is a beautiful journey filled with excitement and apprehension. Our bodies change rapidly and we need clothes that are unique and special to make this moment as comfortable as possible.
But finding stylish maternity clothing can be difficult. That's where Kindred Bravely comes in. This brand is making frumpy maternity wear a thing of the past with its modern, fashionable designs for pregnant women.
About Kindred Bravely
I first noticed Kindred Bravely on Instagram with a huge following with more than 138 thousand followers . Many moms and influencers wear their products, so I wanted to know if their products were as amazing as they seemed.
Deeanne Akerson founded Kindred Bravely after she became a mother and had a hard time finding comfortable pajamas to nurse in. As a mother of two boys, Deeanne has two goals: to make the most beautiful and comfortable clothes available and to build a community of supportive mothers.
Expecting mothers around the world seem to be thrilled to find a brand that combines comfort and style. Kindred Bravely is recognized as #20 on Inc.com's list of the 5,000 fastest-growing, privately held companies in the U.S.
It's not just Inc.com that has taken notice. Kindred Bravely has been featured in Fobes, Parents, and CBS.
They have been awarded many awards and accolades. They won Best Nursing Bra by Ovia Family Awards. They have also received multiple awards from the Mom's Choice Awards and the Parent Tested Parent Approved Awards. These are only a few of the many awards that they have received.
After seeing all these fancy awards I was anxious to test for myself and see first hand.
What is Kindred Bravely?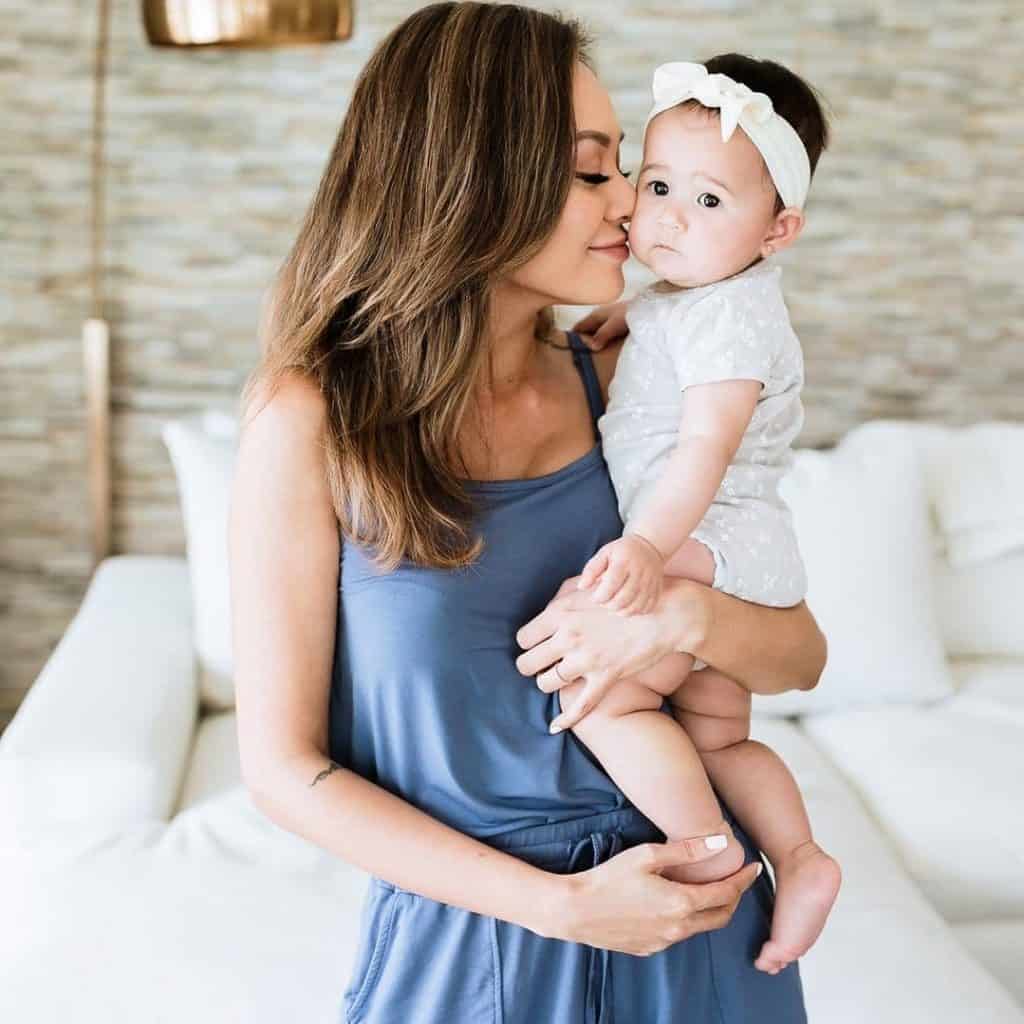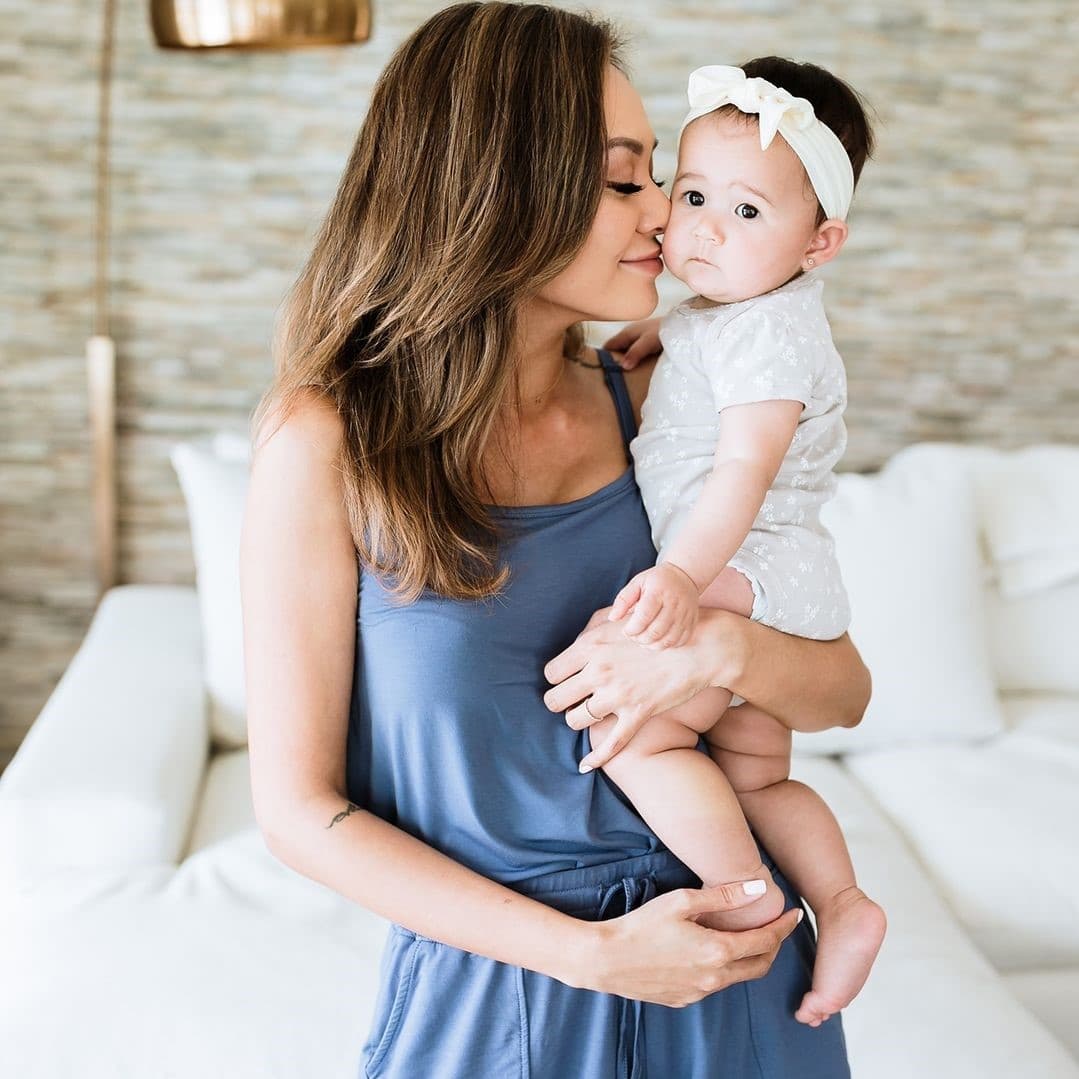 Kindred Bravely stands by the concept that moms need to stick together. This is where "kindred" comes from. Bravely? Well, it's tough being a mom, you have to be brave as you take on this challenge.
Kindred Bravely has a huge selection of maternity clothes, underwear and activewear.
This brand doesn't only think about profits, it is actively trying to build a community of BraveMoms. This makes sense because they are a team of designers that are also moms.
This brand is built and designed for moms by moms.
What is it like to order on Kindred Bravely?
The Kindred Bravely website has a huge number of categories for maternity and nursing clothes. It's easy to organize your search: from pregnancy until postpartum.
There are a lot of great deals: if you buy 2 bras you save 10%, if you buy 3 bras you save 15% and so on.
Standard shipping with Kindred Bravely takes 6-12 days for the continental U.S. Luckily, shipping is free for orders of $59 and returns are free.
Kindred Bravely offers 90 days for returns. Just make sure you keep the labels on.
Related: Is maternity shapewear a thing?
How do Kindred Bravely clothes fit?
Obviously, the fit of Kindred Bravely clothes is vital. I remember the discomfort I felt in my first pregnancy trying to fit into my old clothes as my body changed.
It's not easy to find the perfect size when your body is constantly changing during pregnancy. I recommend carefully looking through the fitting section on Kindred's Bravely's website.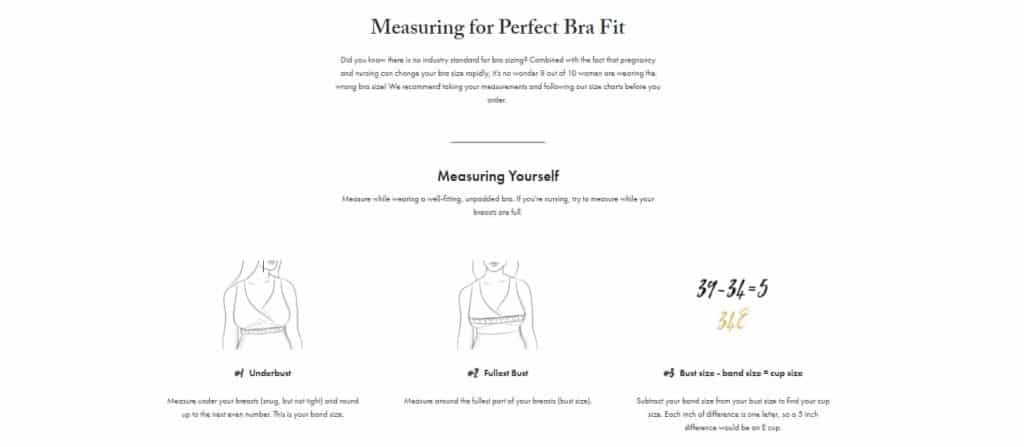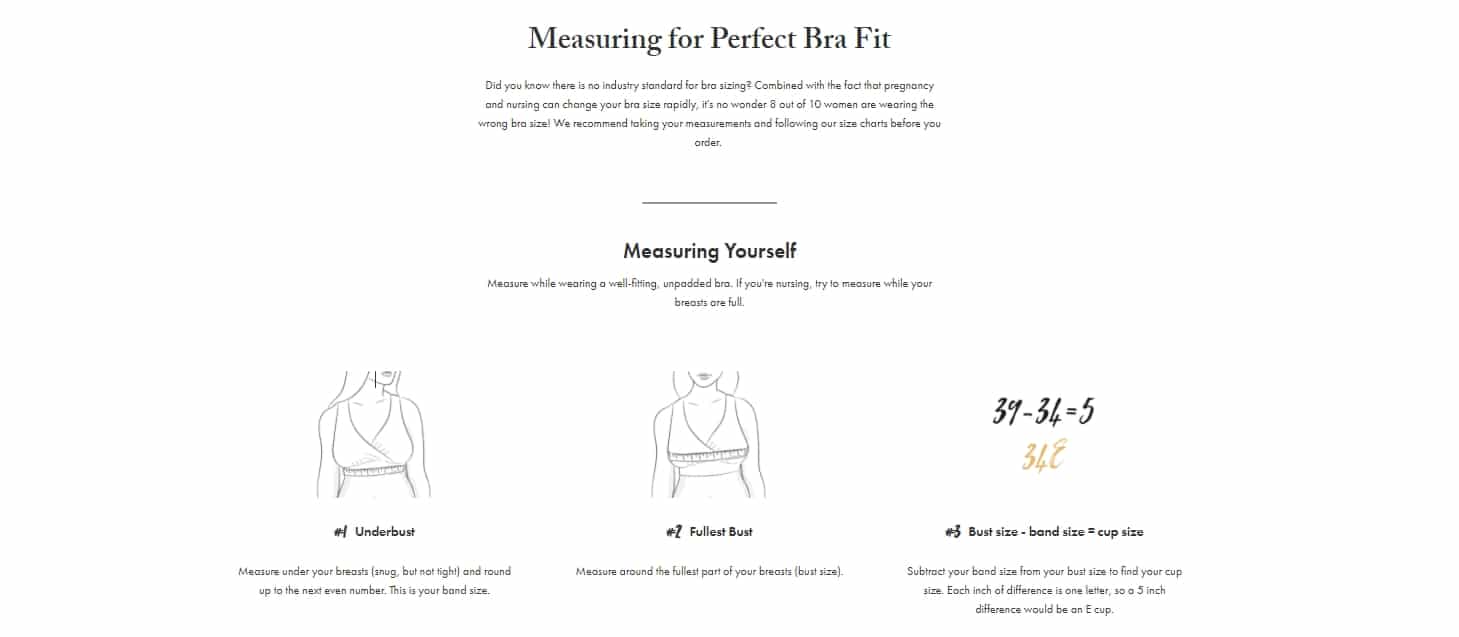 This includes traditional sizes S – XXL with the addition of "busty" sizes. For example you can order a size small, or a size small-busty.
With their Instant Bra Fit Finder you simply add the measurements of your underbust and your fullest bust and they will tell you which bra size you order. 
You May Also Like: PatPat Clothing Reviews: Is this cheap baby store legit?
I really like their Bamboo Thigh Savers, but I feel like I'm a size in between medium and small. In this case, Kindred Bravely recommends sizing up.
And the Sublime Nursing Bra is a must-have.
Below you can see how this pair of shorts and other clothes look on models and real women.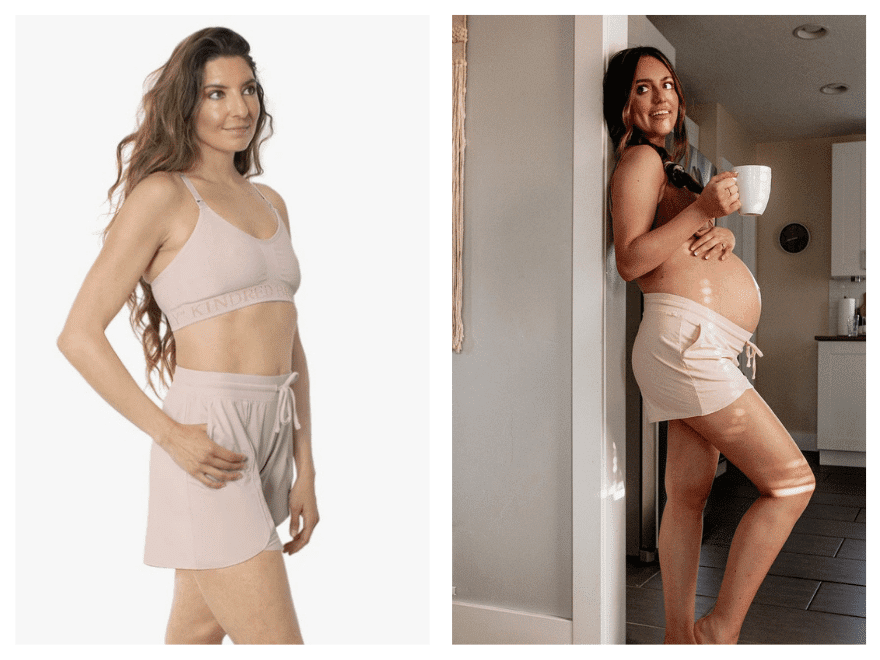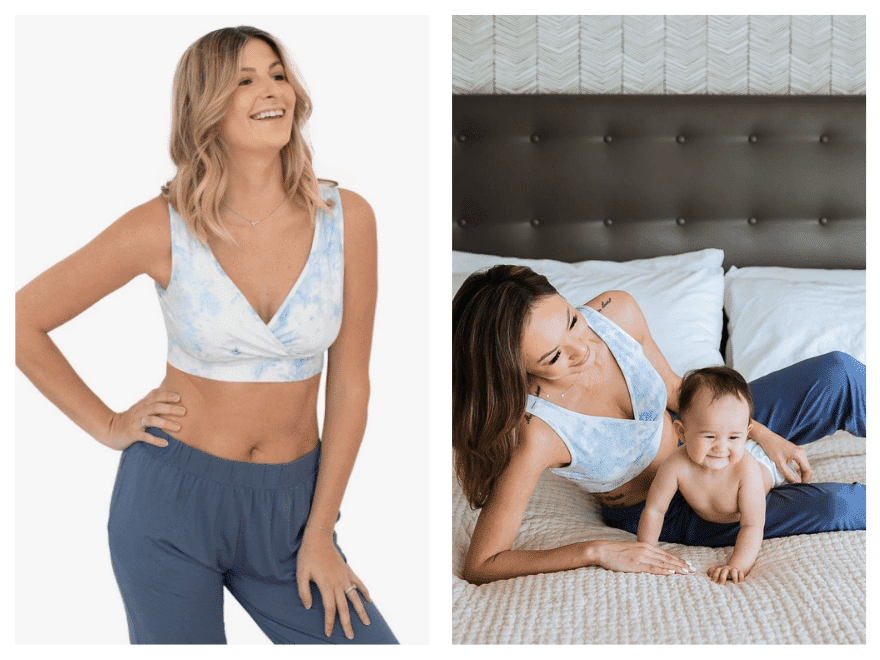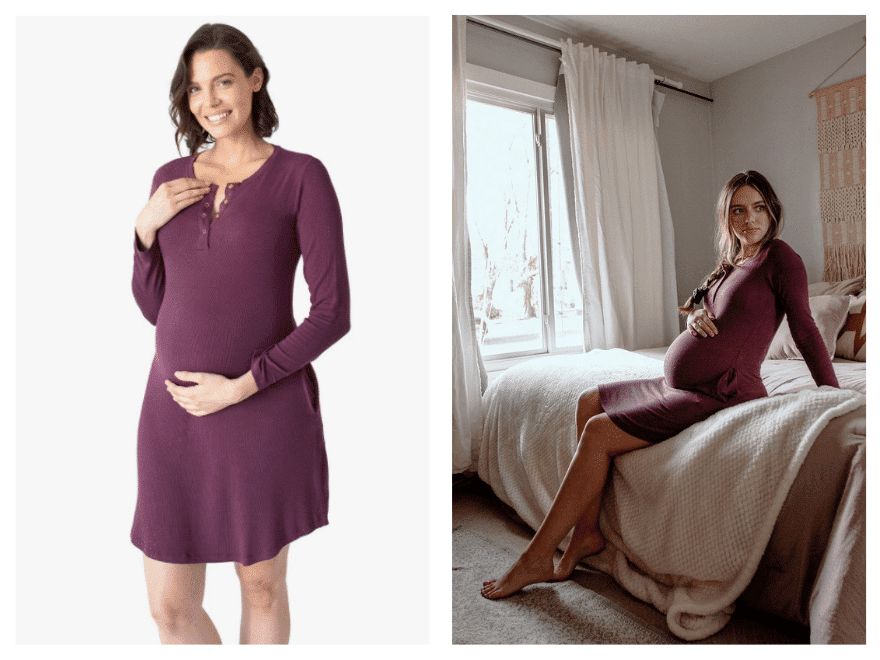 TheIy recommended:
What do customers think about Kindred Bravely ?
I found lots of verified reviews for Kindred Bravely on their website. This is especially true for their best sellers. The reviews are a really good way to read about the size and fit.
In the reviews, people take photos in their Kindred Bravely clothing. They also rank if it runs small, is true to size, or runs large. Fit is everything when you are pregnant so these extra features and reviews are very handy.
For example, the Sublime Hands Free Pumping and Nursing Bra has over 3,000 reviews.
One buyer named Jamie had this to say:
"EVERY BREASTFEEDING MOTHER SHOULD GET THESE!!!!

OMG I LOOOOOVVVVVEEEE THESE BRAS!!!! I love the fact that I am able to have my hands free while pumping and I can also pump while breastfeeding! It makes it a breeze to do it all!!! >3 I want more!! Just wish they were a little bit cheaper but honestly they are worth it 100%! I am actually thinking about buying some for my pregnant or breastfeeding mama friends!!!
Out of the many positive reviews for the Sublime Hands-Free Pumping and Nursing Bra a small handful were negative. However, when I looked through the negative reviews it looked as if people were ordering bras that were too small.
I was impressed that Kindred Bravely took the time to respond to all the negative reviews. That shows me that they really care about their reputation.
Their Everyday Lounge Joggers had just over 600 reviews. Again most of the reviews were very positive. One buyer named Megan said the following:
"These pants are a postpartum DREAM! I'm a C-section momma & these rock!! So so soft & seriously the most comfy pants ever!! The slate is so pretty & can be styled w/a white tee & some sneakers or even hanging out in the nursing bra! You won't regret buying these pants in every color! I wouldn't say these are sheer but def show a underwear line. I didn't see any lines when wearing the black pants! Your body will thank you for adding these to your wardrobe!"
The Everyday Lounge Joggers only had four negative reviews out of hundreds. A couple of people complained that the material was thin and see-through. For me that wouldn't be a problem if I were wearing them around the house.
Kindred Bravely Pros and Cons
To get a realistic idea about Kindred Bravely I compiled a list of pros and cons that I found while researching.
Kindred Bravely Pros
Trusted and awarded brand
Free shipping over $59
Large collection of maternity and nursing products
Great quality, soft comfortable, stretchy but still trendy
They use pregnant women to model and describe the period of pregnancy the model is in
You can call them directly or chat through the website
Bundle & Save option
Money saving while buying multiple bras (buy 2 save 10%, buy 3 save 15%, buy 4 save 20%)
Free returns up to 90 days
Kindred Bravely Cons
Some clothes are a bit pricey
Kindred Bravely Video Reviews
Because I didn't find many reviews online from independent review sites, I was really happy that I got to watch a few video reviews on YouTube.
Olivia Zapo Kindred Bravely Review
Olivia Zapo has a YouTube channel on everything lifestyle and motherhood. She has actually featured Kindred Bravely in a couple videos because she has used their nursing bra in the past.
Olivia thinks the pajamas that she received are phenomenal because she loves the comfort.
The Bamboo Nursing and Maternity Tank Top is her favorite for Summer. She also received nursing pads to help with leaking. The blogger loves the fact that they are reusable and environmentally friendly.
Samantha Benavides Kindred Bravely Review
Samantha is not sponsored by Kindred Bravely and is just obsessed with their products. She bought all the products in the video with her own money.
She ordered two different panties: The Under the Bump Underwear and the High Waisted Postpartum Underwear.
The Sublime Nursing Sports Bra is her favorite bra. She also ordered Sublime Hands Free Nursing and Pumping Bra. Samantha originally ordered it in the wrong size and had no problem returning it for the correct size. She is still pregnant in the video so she hasn't used it yet for nursing and pumping.
For clothing, she has ordered a bamboo sleep shirt which she finds super comfortable.
Kindred Bravely Promotions and Discounts
Kindred Bravely has a money saving offer with their bras. You buy 2 bras, you save 10%, buy 3 bras, save 15% and buy 4 bras, save 20%. I needed to stock up so I bought 4 and saved 20%.
You also receive 10% off your first purchase with Kindred Bravely.
You might miss it though if you don't keep an eye out. Scroll down to the bottom of the website where it says WANT TO SAVE? There you will find a code that you have to text or you can click on "Sign me up".
Kindred Bravely vs Bravado vs Blanqi
At this point, you might think that Kindred Bravely is a miracle company. But you should realize that it's not the only company that is making trendy maternity, nursing and postpartum clothes.
I was curious to see exactly how Kindred Bravely measures up compared to similar companies Bravado and Blanqi.
Bras & Tanks


Lounge & Everyday Clothes

Leggings & Athleisure

Swimwear


Everything could be range by period of pregnancy

Nursing and Maternity: Bras & Camis 

4 options for everyday bras : Sculpt Sheer Bra, Sculpt Bra, Muse Bra, Ballet Bra 

Everything could be range by period of pregnancy

Price example for Nursing Bra

Adjustable Racerback Nurssing Bra - $38

10% off for the first order


Sign Up and get 10% Off for next order


A return shipping fee of $6.00 is non-refundable
Items must be returned within 30 days

Great collection of maternity and nusrsing products


Many outstanding awarded items

Free returns up to 90 days

Comfortable and easy to shop

Chart support ready to help 

Looks like all the photos they use with minimum of Photoshop: you can see stretchmarks and marks on models

Chart support on the website

Chart support on the website
Wide range of clothes


Comfortable and easy to shop

Some clothes could be quite pricey

Some clothes could be quite pricey


Some customers complain about support

Free shipping just for orders over $100

Couldn`t find any offers for the first order
Who has the best range of products?
All three companies offer maternity, nursing and postpartum clothing options that promise to be comfortable.
Personally, I found Kindred Bravely and Blanqi to be easier to navigate as they offer a search option based on the period of your pregnancy. Blanqi also offers denim and dresses.
Overall I would say that Bravado was lacking a little bit in selection compared to the other two companies. Bravado seemed to be a company that hasn't developed to the point of the other two.
Pricing Example
To get an example of pricing I looked at three similar nursing bras on all three websites. As you can see from the prices below, they are all priced fairly similarly with Bravado being slightly more expensive. Personally, I love to shop around so I would go for one of the more reasonably priced options.
Kindred Bravely Simply Sublime Nursing Bra: $39.99
Bravado Body Silk Seamless Sheer Nursing Bra: $49
Blanqi Body Cooling Maternity + Nursing Bra: $38
Special Offers
If you haven't realized by now, I'm a bargain hunter. So which company offers the best special offers?
Kindred Bravely and Bravado both offer 10% off with an initial purchase. They both offer bundle and save options so you can stock up and save money. Blanqi seems to have less in terms of special offers however they do have a sales section.
Shipping Policies
I love free shipping, who doesn't? Kindred Bravely offers free shipping for orders over $59 and Bravado for orders over $40.
Blanqi on the other hand offers free shipping for orders over $100 which seems unreasonable to me. In terms of shipping it's clear that Kindred Bravely and Bravado are offering a way better deal. The people at Blanqi should take note and adjust their shipping policy.
Return Policies
When it comes to return policies, Kindred Bravely is the clear winner. They offer free returns for 90 days. Bravado offers free returns for 45 days. Blanqi is the loser in this category again, they require a shipping fee of $6 and items must be returned within 30 days.
Overall Pros and Cons
When comparing the three companies many things stand out. First, I'm attracted to Kindred Bravely because they have a great story and seem to be community-based. Their products unique and have won many awards. The downside is the price tag on some of the items.
Bravado has a really good track record for ethical manufacturing. Something that is becoming more and more important. I also like the fact that their website seems authentic.
Their photos don't look photoshopped. The cons for Bravado are the price tag. I also read some negative comments about customer support.
Blanqi has a beautiful website and a wide array of products that are easy to navigate. However, I don't like the fact that they do not offer free returns and shipping is free only for orders over $100. They also offer less promotions. I didn't have the feeling on their website that I was part of a community of mothers.
Taking all three companies into consideration I can say that I prefer Kindred Bravely the best.
Is Kindred Bravely Worth It?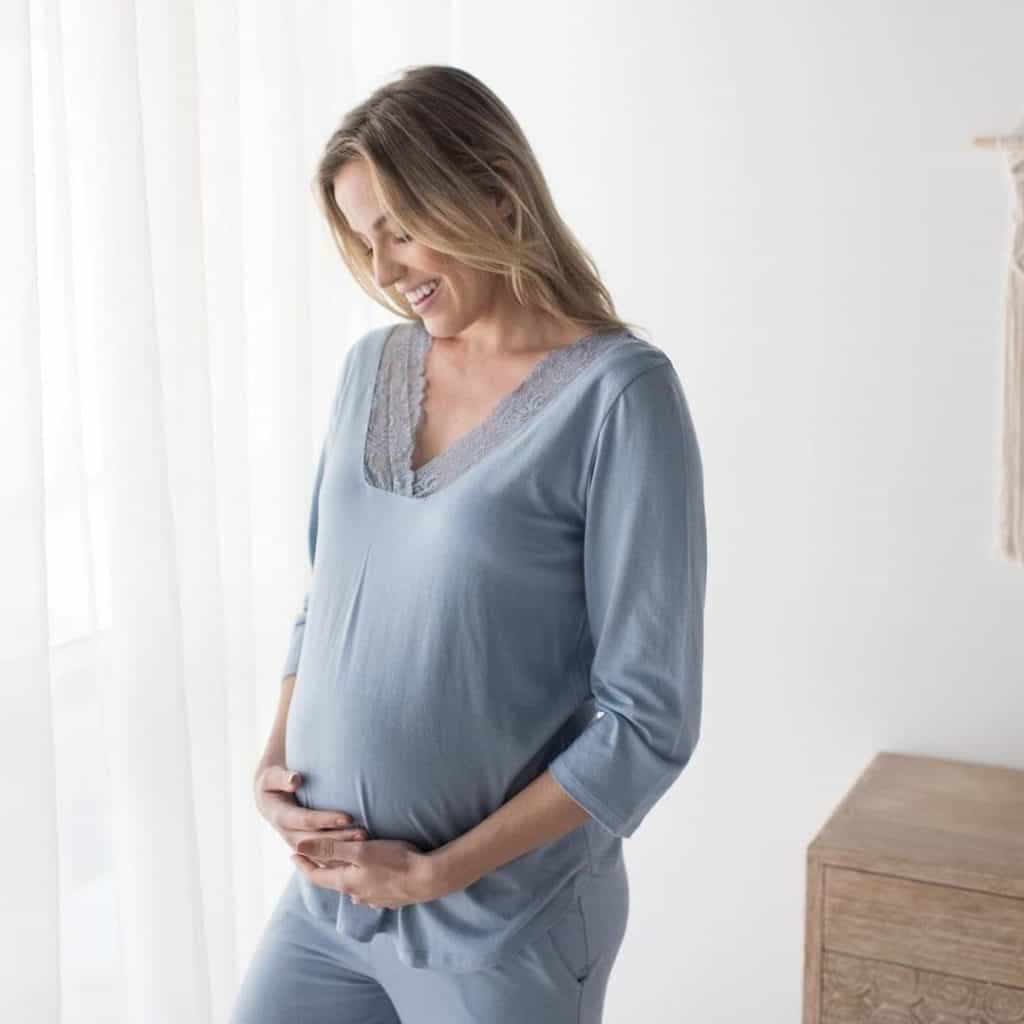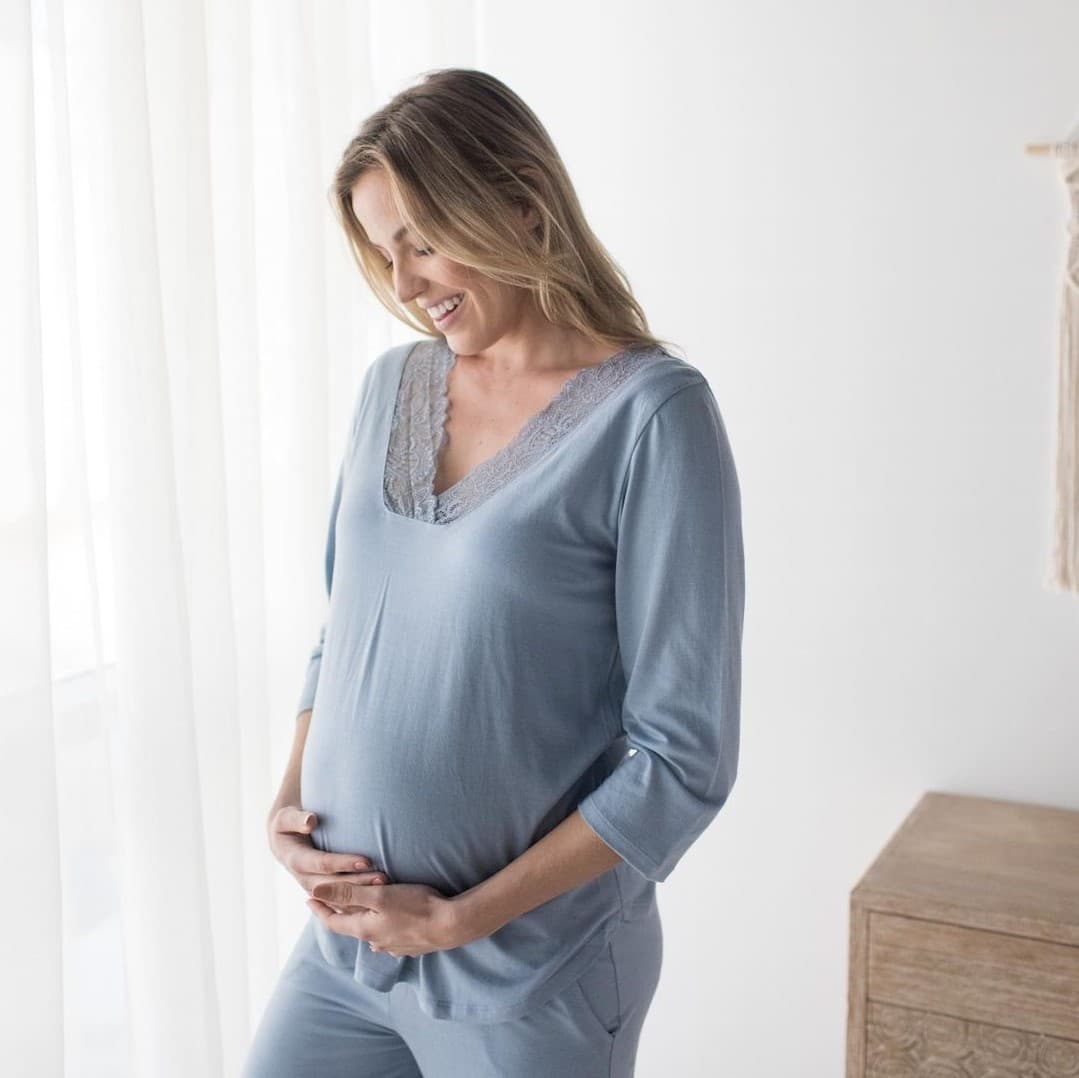 Let's be real, pregnancy is a scary time and any bit of peace of mind is welcomed. It's not always comfortable trying to adjust as your body changes.
When I was pregnant I welcomed any shred of comfort I could possibly find. Kindred Bravely offers a great selection of maternity, nursing and postpartum clothes. Maybe some of their products are pricey but you are entering a period of your life where you need to learn how to remember to treat yourself to small joys.
I recommend Kindred Bravely for the expecting, new and aspiring mother.