There's no wrong time to wear fine jewelry. It's a must at any wedding or special birthday celebration. And if you have a penchant for luxury, you might wear it daily to spruce up your outfit. Plus, fine gemstones are always near the top of the list when it comes to gift-giving.
The only thing about jewelry is that it can be expensive. High price tags could deter even those obsessed with the most brilliant rings. But today, we'll be talking about a brand that works extra hard to keep its beautiful pieces affordable: Azeera.
Here's everything you need to know about the brand. Plus, a few shopping recommendations for your next jewelry purchase.
About Azeera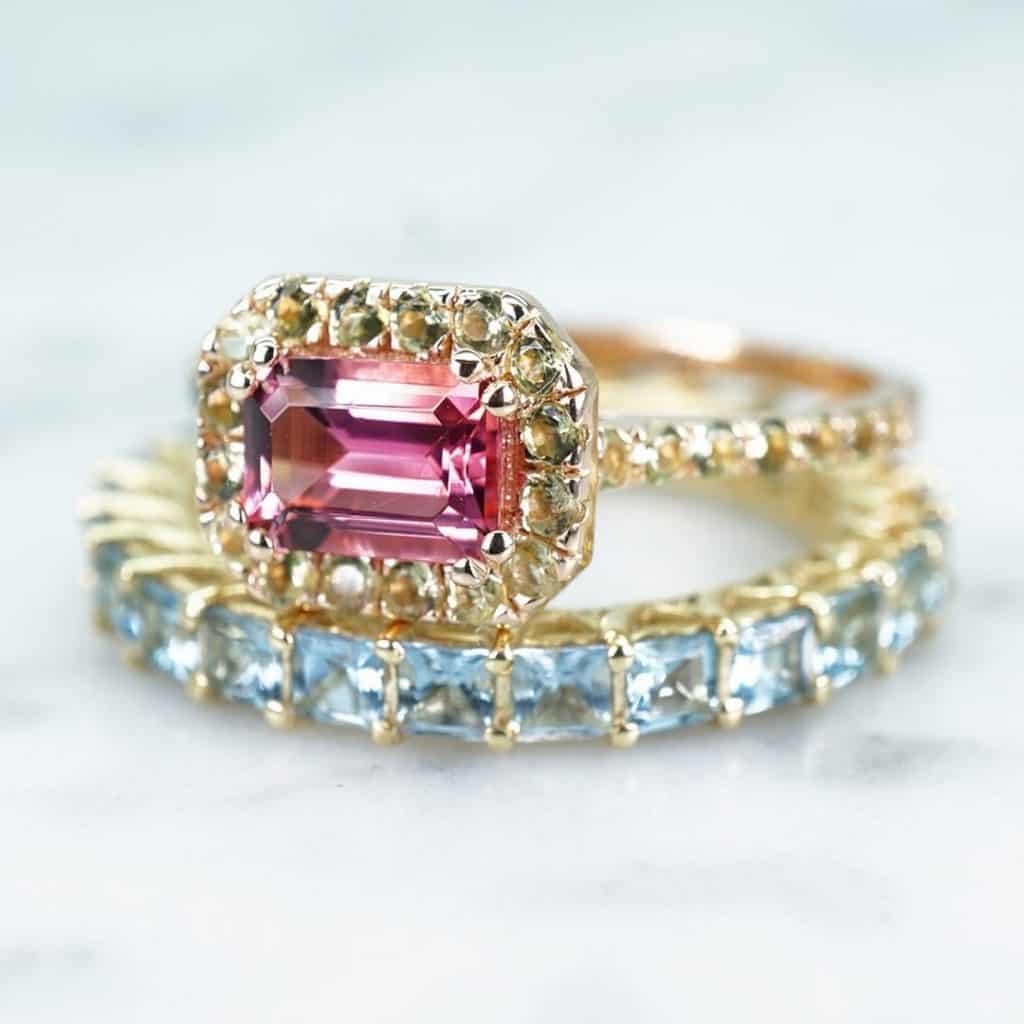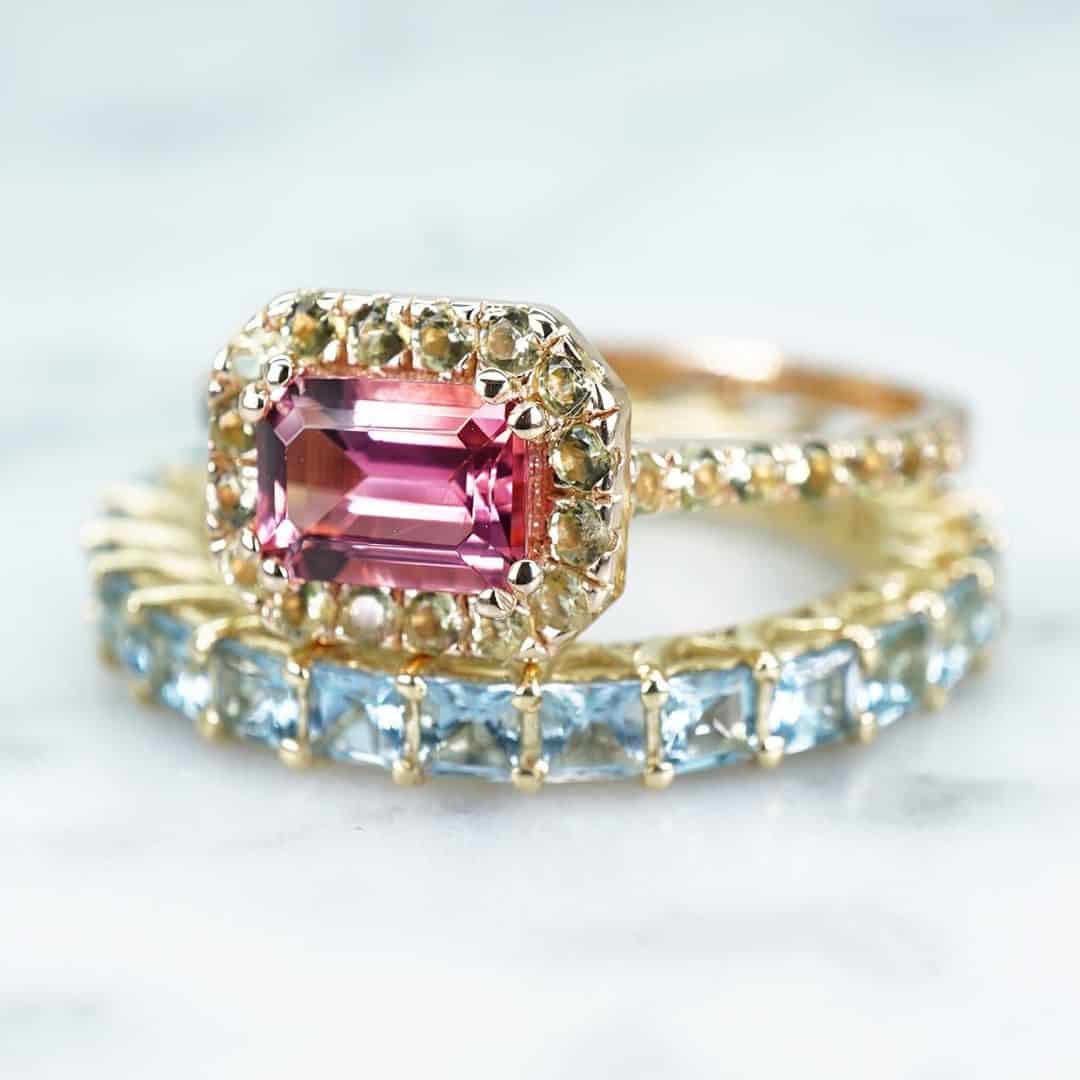 Azeera has been in business for 80 years and counting. It's known for its contemporary design styles and artisan gemstones. The brand is based in New York City.
Its founder Puneet comes from a long line of gemologists in the family. So, when the opportunity arose, he studied gemology in NYC. Years later, he launched Azeera, a fine jewelry brand that puts ethically sourced gems at the forefront.
Above all things, Azeera is a proud family jeweler. Puneet's family had always been passionate about jewelry. Over three generations, his family mastered the art of finding and refining the most stunning gems.
It became a legacy for their family—their contribution to the world's beauty. So, Puneet used this robust knowledge in fine jewelry and applied it to a business where he was very hands-on. The result? A now established custom jewelry brand that still wows decades later.
Today, Azeera is all about balancing modern styles and maintaining the same quality they started with all those years ago. As a result, the brand's standards for their gems are so high that they have a unique process for refining them.
The rough gems are cut only by their team of skilled artisans in Jaipur. They ensure that the gems' clarity, color, cut, and carat is maximized. As a result, Azeera's pieces are crafted only with grade AAAA gems.
Azeera is currently a part of the American Gem Trade Association. When they can, they give back to important charities. These include the St. Jude Children's Research Hospital and the Make-a-Wish Foundation.
Ordering from Azeera


On Azeera, you can shop for all kinds of rings, all terrific for gift-giving. Engagement rings, wedding bands, and even simple designs for casual wear. For men, you can get accessories like cufflinks—perfect for Father's Day that's coming up soon.
You can also customize your rings. First, choose a metal for your band. They have 14k and 18k versions of yellow, white, and rose gold. You can also select platinum, silver, and palladium.
Then, choose the gems and their cuts. Again, they have a wide selection of stones, from playful amethysts to classic diamonds. Others include blue sapphire, peridot, amethyst, ruby, citrine, etc.
If you want, you can also get an engraving to make your ring even more meaningful. Engravings are always free.
Azeera offers 10% off your first order. You also get free shipping and complimentary resizing within one month of receipt. All pieces above 0.5 carats include a certificate of authenticity.
There's a lifetime warranty for each piece as well. This includes prong tightening, cleaning, plating, and more. Unfortunately, it does not cover missing stones and chips off the gem.
Azeera Jewelry Reviews
Pink Tourmaline White Gold Ring in 14k – Classic Pave Girijala Diamond Ring
Looking for a classic ring design with a touch of vibrant flair? This pink tourmaline ring will be great for you. The bright pink 1.48CT gem stands out in its white gold pavé-set band. The three-stone setting style showcases this gem's glorious cut and clarity even more.
This fun and the flirty ring is perfect for adding attitude to your romantic everyday outfits. It's a dream for any girly girl.
You can also customize this style in the gem, setting, and band.
What people like about it:
Playful pop of pink
Immaculate cut
You May Also Like: Angara Jewelry Review: Your New Go-To for Custom Fine Jewelry
Aquamarine Rose Gold Ring in 14k – Petite Modern Open Pave Saggraha Pink Tourmaline Ring
If you want something a bit more unique, try this ring out. It features little, glittering gems riddled on three separated arms and an open shank. This design combines baby blue and pastel pink using aquamarine and pink tourmaline.
Even if this ring is different from classic designs, it still gives off a vibe of tranquility. Moreover, it's minimalist enough to be worn with any outfit.
Not sure about the gems and colors? Customize it with your preferences!
What people like about it:
Looks very fashionable
Can put multiple gemstones in it
The look is better in person than online
Awesome for gift-giving
Amethyst Yellow Gold Ring in 18k – Halo Pave Oval Parampara Diamond Ring
This amethyst ring is fantastic for a bit of extra drama on your finger. It's made with a large, alluring, attention-grabbing 1.646CT amethyst. It comes in an oval shape with small round diamonds wrapped around it.
The design gives off an exotic and bold vibe. It's perfect for anyone with a big personality that they want to show off their jewels.
What people like about it:
Great as a gift for older women
Grabs attention without being too flashy
Azeera Pros and Cons
Azeera Pros:
High-quality cuts from skilled Indian artisans
Customize your ring
Free shipping and returns
Lifetime warranty for servicing and cleaning
Get 10% off your first purchase
More affordable than other fine jewelry brands
Includes a certificate of authenticity
Gives back to charities
Azeera Cons:
Some complaints about sizing, so double-check yours before ordering
Azeera vs Angara vs Gemvara
Of course, Azeera isn't the only fine jewelry brand. But if you compare it with competitors like Angara and Gemvara, there's more to love about Azeera.
14k and 18k Yellow, White and Rose Gold
Platinum,

Palladium and Silver


14k or 18k White, Yellow and Rose Gold,
Platinum and Silver

14k or 18k White, Yellow and Rose Gold
Platinum, Palladium and Silver

You can choose from wedding, gemstone, engagement, and everyday rings
Men's bands and cufflinks.

You can choose from women's necklaces, rings, earrings, braceletes and charms
Men's rings.

You can choose from some necklaces, rings, earrings, and bracelets.

Free shipping for all the orders

45 days return window. Return shipping is on customer
For one thing, Azeera's prices are much lower than the other two. But the company doesn't scrimp on quality. So even if you're paying less, you're still getting excellent cuts and clarity for your brilliant pieces.
Take a look at the three colorful rings by each brand. You'll see that Azeera's is almost half the price of Gemvara's and a third of that of Angara's.
You May Also Like: JTV Jewelry Reviews: 5 Best & 5 Worst | What's Worth Your Money $$$
Azeera Reviews
Azeera has garnered excellent scores on review sites. It has a 4.7 out of 5 on Trustpilot. Meanwhile, its score on Verified-reviews.com is 9.9 out of 10.
Customers have only good things to say about the ease of customizing your ring. They also lauded Azeera's terrific customer support and fast delivery.
However, there aren't any YouTube reviews of Azeera rings. That comes as no surprise since it's tough to find reviews on fine jewelry anyway.
Is Azeera worth it?
Yes, it's very worth it to buy from Azeera. They have gorgeous, high-quality gemstone pieces that are awesome as gifts or a treat to pamper yourself.
You can even play designer and customize your jewelry to make sure they look exactly how you envisioned them. Then, if you want, you can get it engraved to make it all the more special.
Azeera has free delivery and a pretty good 30-day free returns policy. So, you don't have to worry if something goes wrong with your order.
Next time you're looking for the perfect gift for a special occasion, check out Azeera's fine jewelry. It is a relatively affordable indulgence that still oozes sophistication, style, and luxury.