I am always on the move. I love visiting new countries and exploring the outdoors.
A friend and fellow traveler told me about Tropicfeel. I knew I had to know more.
This brand started as the most funded shoe ever on Kickstarter.
They managed to raise over 2 million dollars for their project: The Ultimate Travel Shoe.
With over 26 thousand contributors on Kickstarter, this success story is a true grassroots movement.
As the ultimate traveler, I wanted to know if The Ultimate Travel Shoe was worth the hype.
About Tropicfeel
Tropicfeel is a Barcelona-based project that started with the desire to create a versatile travel shoe.
Today they can boast over 86 thousand sales of their first shoe.
Since creating their successful Kickstarter campaign they have been featured in international publications such as Forbes and Travel + Leisure.
You don't have to pack your bags. Tropicfeel wants to bring the excitement of travel to everyday life. It's for everyone, everywhere, 365 days a year inspiring the conscious travel-minded nomad or urban city dweller.
Another great product with amazing success on Kickstarter is their ultra-versatile, multi-size backpack with a lightweight, weatherproof and minimalist design. They set out to raise 50 thousand dollars to develop their first backpack. Instead, they raise over 2 million dollars.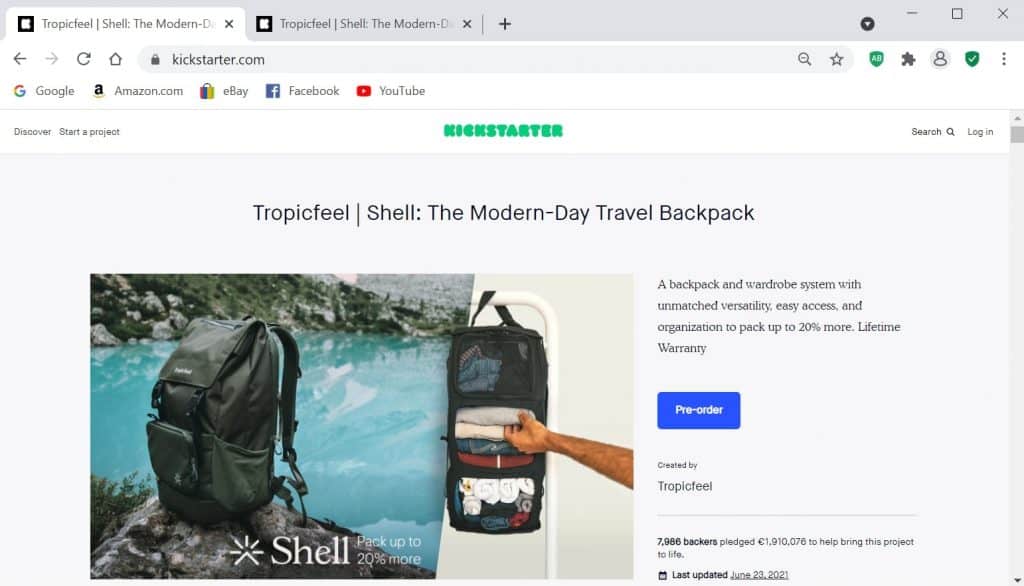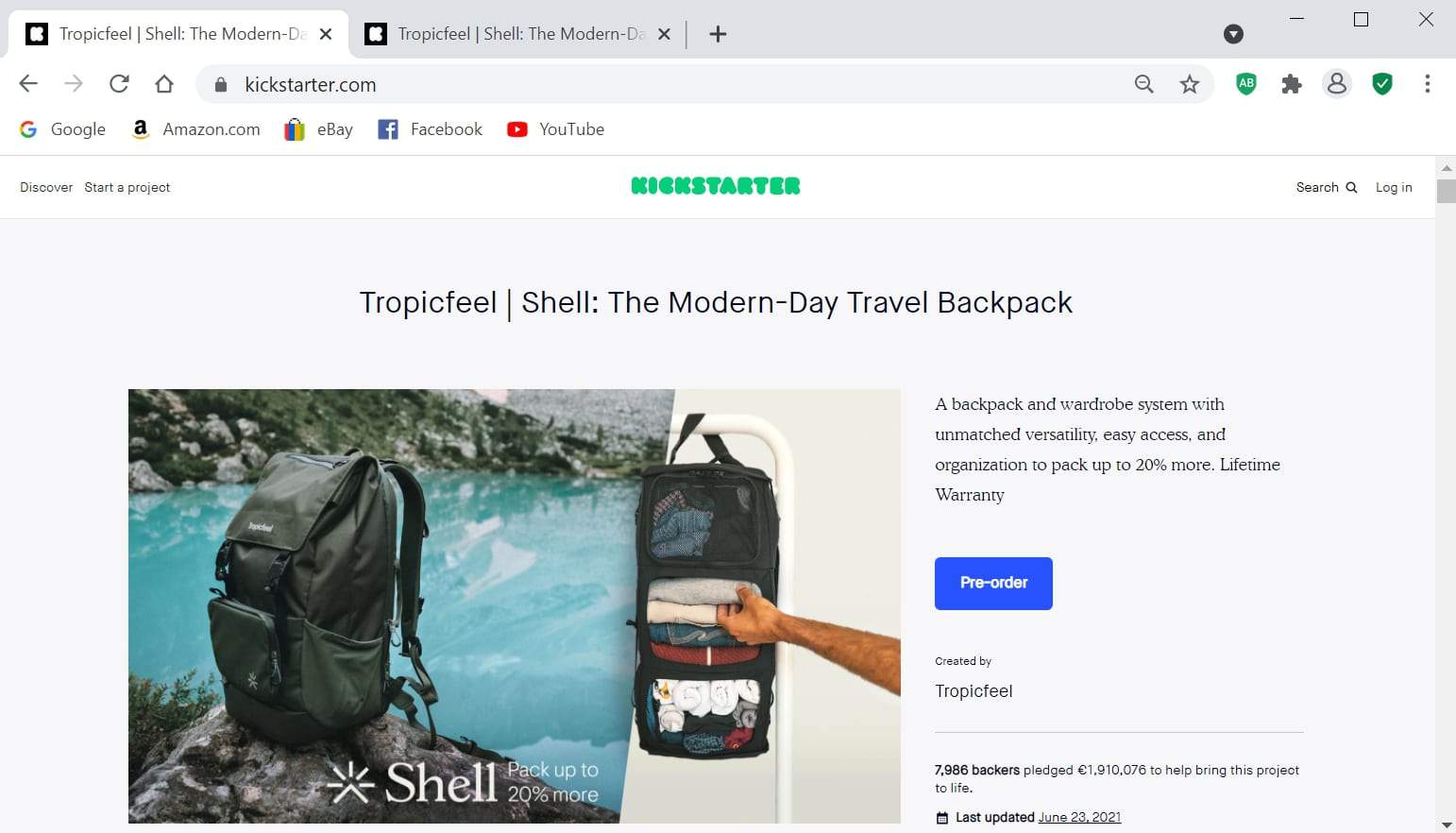 Tropicfeel Pros and Cons
Are you wondering what the Pros and Cons of shopping with Tropicfeel are?
Tropicfeel Pros
Sustainability
Comfortable and good looking products
Great for both city life and traveling
Fair working conditions
No hazardous chemicals and environmentally friendly
Award-winning design
Community-minded travel consumers around 147 countries
Free shipping in the USA
Easy to clean
Tropicfeel Cons
30 days to request an exchange
14 days to request a refund
Orders from the following countries need to pay a €20 return fee: Spain, Italy, France, Germany, Belgium, Austria, Switzerland, USA, and The Netherlands
Some products are expensive
Ordering from Tropicfeel, what is it like?
Four different styles of shoes
Tropicfeel shoes are all-terrain and can be used on land or in water. They are super lightweight and can be worn with or without socks.
The four styles are named: Moonsson, Canyon, Sunset, and Jungle (still on crowdfunding).
Sustainability is a core commitment to Tropicfeel. All their shoes are made with recycled materials. This is important to outdoor enthusiasts like me as I seek to protect the planet I love.
Backpacks
Following the enormous success of their shoe campaign, they have started to sell backpacks.
The Shell Backpack boasts a unique wardrobe organization system. The Cruiser Backpack boasts their signature all-weather resisted finishing.
Both backpacks are lightweight, and weatherproof like their shoes. They continue the company's legacy of having a minimalist sleek design.
Other products
Tropicfeel also offers other products such as tees and jumpers. Their accessory line includes toiletry bags, sandals, a tote bag, and my personal favorite: pouches for electronics. These tech pouches are perfect for organizing chargers and SD cards.
Shipping
Tropicfeel ships internationally to many different destinations. In the USA and Germany express shipping is free.
In most European countries shipping is free for over €49 with the option to pay more for express shipping. Australia, Canada, Hong Kong, Israel, Japan, Singapore, and the UAE pay a slightly higher rate of shipping.
Tropicfeel Shoes Review
These are probably my favorite shoes on the website. The sneakers are good for both land and water. They are extremely comfortable and have the technical durability of a hiking shoe.
The styling is simple and sleek and it's a perfect shoe for every day.
Monsoon are quick-drying and light.
An added benefit for athletic and daily use is the odorless material.
They come with sprint laces which I appreciate.
You can purchase these shoes with a clear conscience as each pair uses up to 5 recycled plastic bottles.
On their website, you can read over 1000 reviews. One reviewer states:
"I bought the shoes for my surf holiday. The design is nice and matches some of my other clothes. No problem on the heels, which I have with other shoes, and very easy to get in and out of"
These shoes come in five colors: Moroccan Blue, Asphalt Grey, Fresh Black, All Black, and Chive Green.
Сan be washed in a washing machine.
These shoes have all of the same features as the Monsoon Shoes with some other added benefits.
Canyon Shoes come with a 3D dual cushion for maximum comfort.
Each design recycles up to 8 plastic water bottles.
The most popular Tropicfeel sneakers
On their website, you can read over 1600 reviews. One reviewer states:
"The shoe is super comfortable and light. I bought this second pair in the gray color after loving my first green pair."
These shoes come in five colors: Natural Oat, Fresh Black, Asphalt Grey, Sage Green, and Night Blue.
This shoe has many similar features as the first to. This is Tropicfeel's "urban sneaker".
Like the others, it is water-friendly, quick-drying, and odorless.
This shoe is made with recycled polyester materials and slips on quite easily.
The eco-friendly consumer will be happy to know that this design recycles up to 6 plastic water bottles.
On their website, you can read over 800 reviews. One reviewer states:
"Great product, but also amazing brand! I like the packaging and the communication and the attention to detail. Very good material and great finishes! Excellent Quality! Thank you!"
Tropicfeel Backpack Reviews
This backpack was created for travelers and can grow from 22 liters to 40 liters without losing its shape or size.
Shell backpack lives by the motto: don't sacrifice style for functionality.
The design has even won awards such as the Reddot winner of 2021 and the iF Design Award winner of 2021.
This cleverly designed backpack promises more bang for your buck with 20% more space with a shell wardrobe system.

This is a really interesting feature that helps you stay organized. The shell wardrobe system can be removed from the backpack and be hung in a closet. This makes unpacking a breeze.
Other great features include:
Expandable kangaroo pocket
Ergonomic back panel
Hidden hip veld
Adjustable sternum straps
Dual handle
Offload mechanism
Detachable assessors like Fidlock security
Weatherproof
The Shell Backpack comes in several colors: All Black, Clover Green, and Chocolate Red.
The second backpack from Tropicfeel is their Cruiser model.
This 20-liter backpack is a slightly smaller model. The Cruiser is perfect for people that like to travel light. It's available in two colors: Core Black and Moroccan Blue.
One of my favorite features about this backpack is that it can fold up to fit in the palm of your hand.
This is the most comfortable lightweight backpack that you can imagine weighing only 315 gr.
Other great features include:
Weatherproof
100% recycled nylon and polyester
Padded back panel and bottom
Laptop compartment
Puncture resistant
Adjustable sternum strap
The Cruiser Backpack some in several colors: Core Black, Moroccan Blue, and Coral.
Tropicfeel Reviews


The Tropicfeel website is packed with beautiful images and videos. However, I was excited to see what the independent reviews on the internet would say about Tropicfeel.
On Reviews.io Tropicfeel has a 4.39 rating out of 5 with 152 reported reviews. A lot of reviews comment on the comfort of the shoes. The few negative reviews that I see are mostly comments on delivery.
One reviewer commented:
"Love these shoes. Lightweight and eco-friendly. Have two pairs of these, have ordered the jungle, and was part of the Kickstarter campaign for the monsoon shoes. Also have both their backpacks. And they also have a great customer service"
Tropicfeel Trustpilot


Trustpilot reports just over 1000 reviews with an overall rating of 4 out of 5 stars.
Again, people rave about the design and comfort. Many people report owning more than one pair of shoes.
The biggest complaint seems to be in delivery problems and missing items. It looks as if some delivery kinks have yet to be worked out completely.
One reviewer commented:
"Very nice product! I bought the sneaker canyon, the size was too big for me and I got the replacement size in 1 week! Many thanks for the customer service. I bought a shell backpack too and it looks very strong and great design. Many thanks again and all my support for your project."
Tropicfeel Instagram
Tropicfeel products are a natural travel companion. It's no surprise that you can find many photos on Instagram of their products.
People are often tagging their Instagram account @tropicfeel in their travel photos. Their account is highly active and has over 170k followers.
Tropicfeel vs. Vessi vs. Allbirds
Tropicfeel is not the only adventure shoe on the market. How does it compare to similar sustainable shoe companies such as Vessi and Allbirds?
Of the three companies, Tropicfeel offers the least amount of design options. However, the newest design, Jungle, is coming soon.
All three shoe brands are in the same price category with some designs at Allbirds being slightly cheaper. Vessi seems to be the most expensive of the three brands.
In terms of shipping, Tropicfeel offers the freest shipping. Many different shipping charges are depending on location and you must double check your country's specific shipping specifications.
Let's use the USA as an example.
Tropicfeel offers free shipping on all orders. Vessi offers free shipping on orders over $80. Allbirds offer free shipping on orders over $50.
When it comes to returns Vessi has the most flexible policy allowing returns up to 90 days after delivery. Allbirds return policy is up to 30 days after delivery. Tropicfeel has the least flexible return policy. They allow a 14-day return policy and in some countries, there is a return fee of €20.
The ultimate travel shoes in 3 different styles and 4th is coming soon

100% wateproofed sneakers in 4 different styles


Earth-friendly sustainable running and everyday sneakers

Backpacks, clothes and accessories

Accessories like socks, face masks and hats

Yes for US.

For other countries free over $49.

Australia, Canada, Hong Kong, Israel, Japan, Singapore, United Arab Emirates - $14,90

Free shipping over $80 and free exchange for USA


You have 14 days for return.

Also you need to pay 20 euros for return if you are from Spain, Italy, France, Germany, Belgium, Austria, Switzerland, US and The Netherlands

Undamaged returns accepted for 90 days

Successful kickstarter project


Climate and enviroment friendly

Awarded disign

Great for both: citylife ans travel


2 years warranty


Promise to be 100% waterproof shoes

Soon will be collaboration with Adidas


Produced from superfine merino wool and recycled bottles

Packaging is made from 90% recycled cardboard

You have just 30 days from the delivery date to request an exchange and 14 days to request a refund

Is Tropicfeel worth it?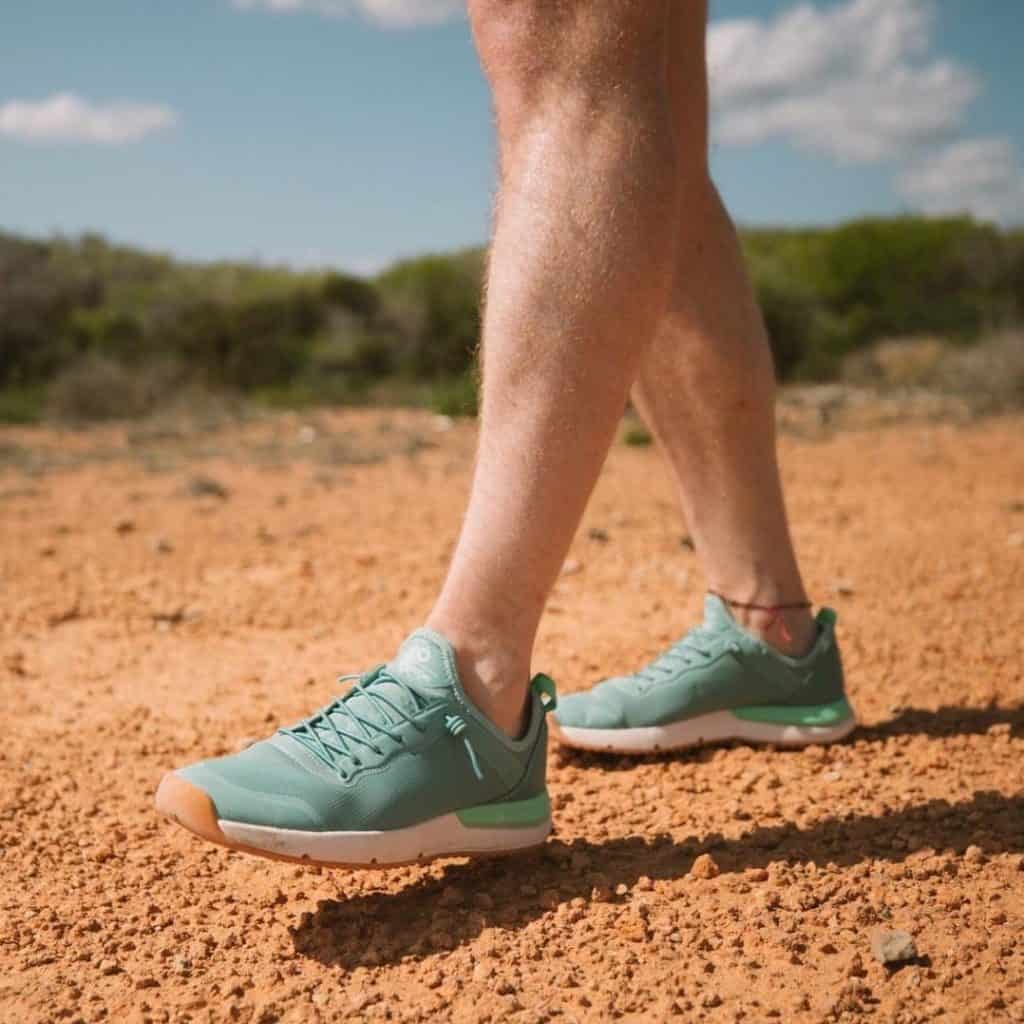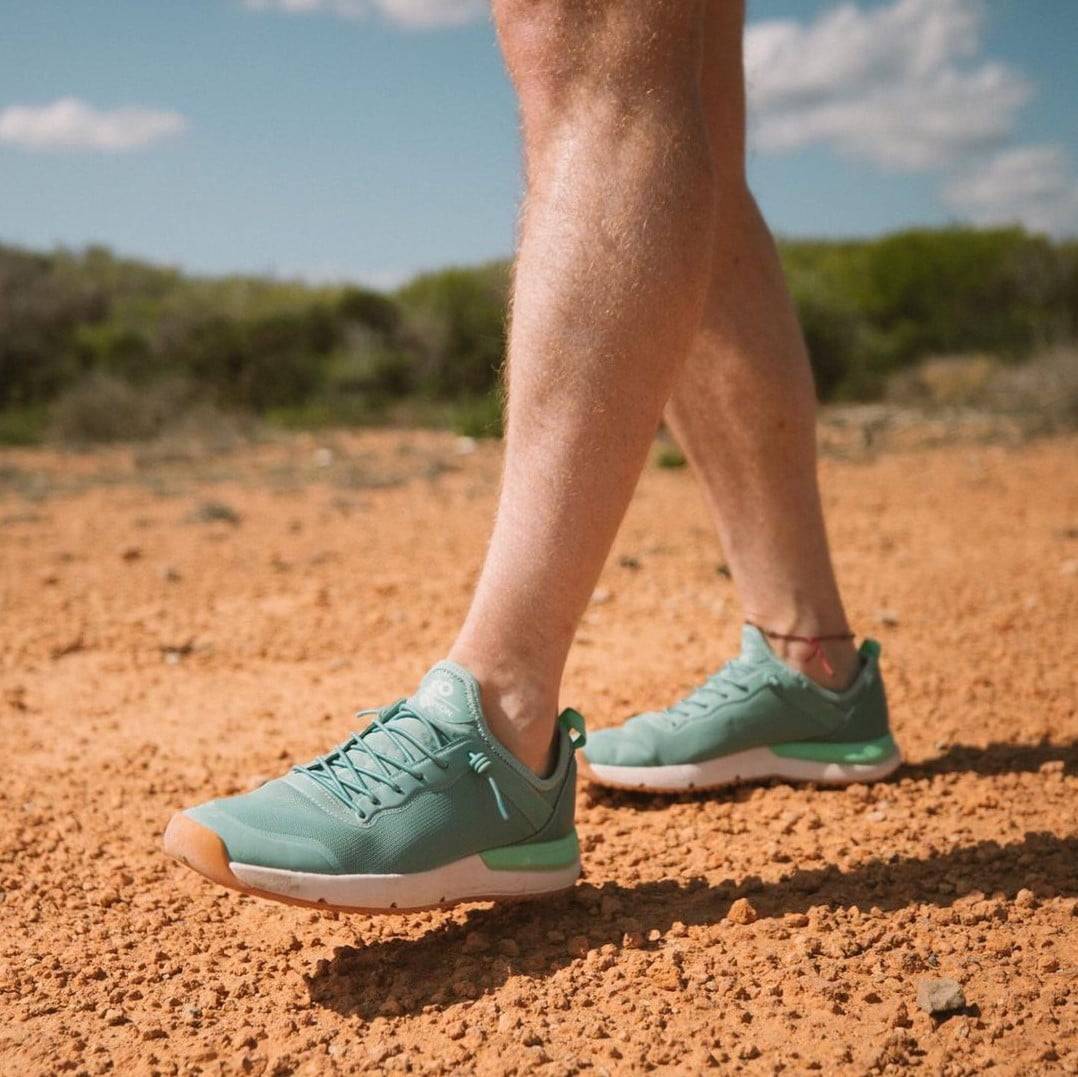 After all my research you may be wondering if I think that Tropicfeel is worth it. Their products may be considered quite pricy, but as I mentioned before, I love their designs.
I think they are by far the sleekest and coolest looking adventure wear shoes on the market. They are quite simple and adaptable which makes them perfect everyday shoes.
They may be a bit out of my budget. However, I care about the environment. I understand that a lot of sustainable companies are made in ways that make production more expensive. I would buy these shoes with a clear conscience.
Judging by the reviews, many people own more than one pair of Tropicfeel shoes. This shows that people enjoy their products.
If you are a minimalist traveler and want to travel as light as possible I would highly recommend these shoes as your "go-to" pair of staple shoes.
Enjoy your adventures and stay comfortable.