NOMADBASIC Review: Read Before You Buy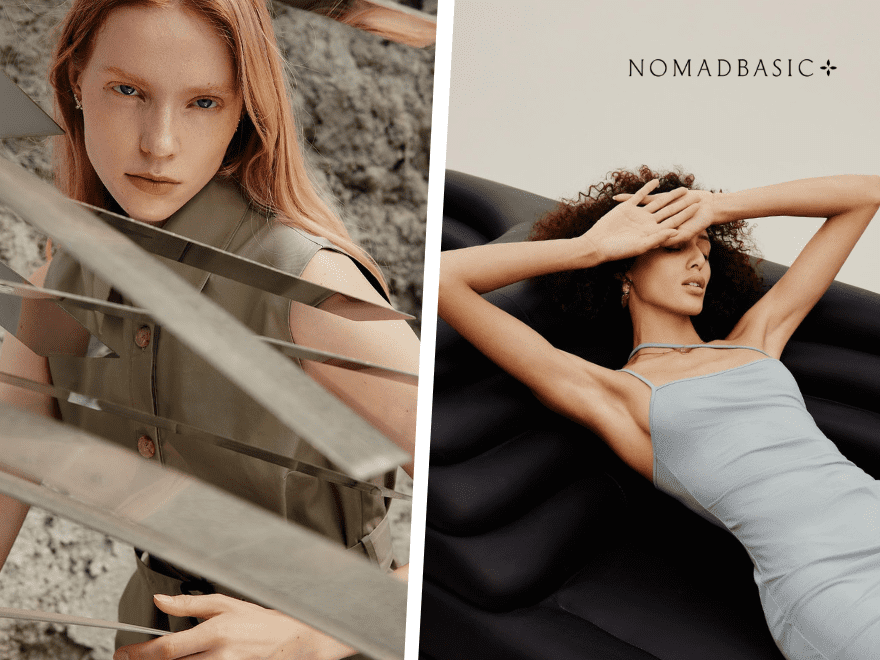 This NOMADBASIC review will tell you everything you need to know about the brand. Gone are the trends of bold statement dresses and avant-garde pieces. Today, people love minimalist basics. A few essentials are all you need to build a wardrobe that you can mix and match. That's why the capsule wardrobe is growing in popularity.
Today, we're going to talk about a brand that offers sleek, minimalist, high-quality fashion essentials— NOMADBASIC.
The clothes under this label may be basic and simple. But they're so comfy and elegant that they can be worn anywhere, from at home to during special occasions.
As an affiliate partner of various brands and sponsored content, CakeStyle may earn commission on qualifying purchases. Disclaimer | Advertise With Us
Are you excited to hear more? Read on to learn our thoughts on this fashion brand.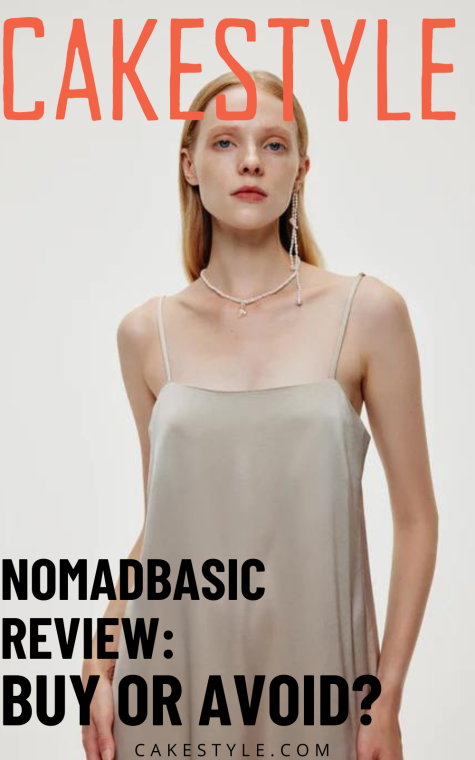 About NOMADBASIC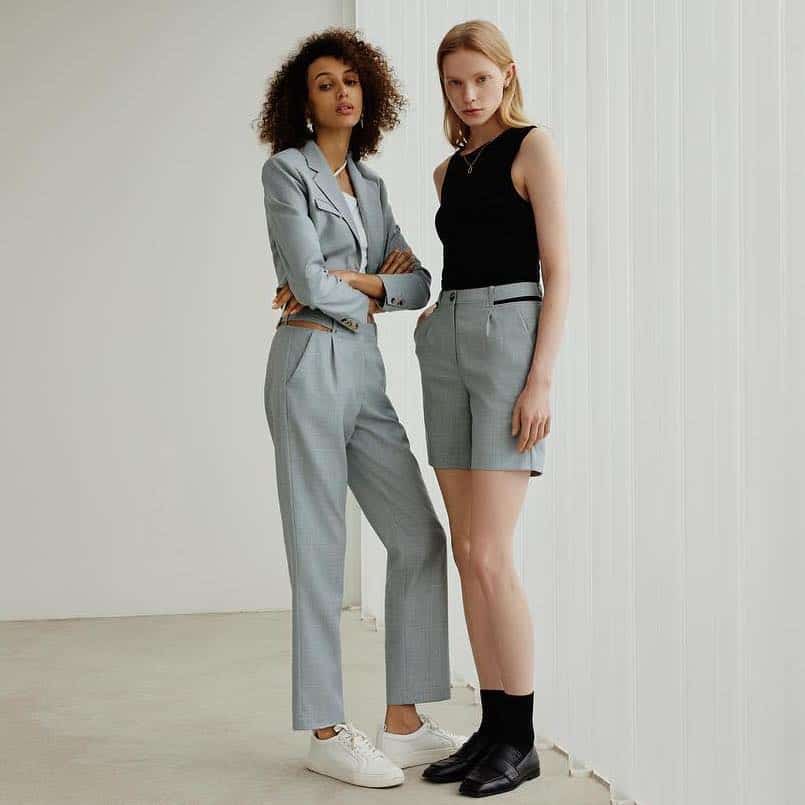 NOMADBASIC was launched with the nomadic lifestyle in mind. Nomads are simple and don't need much—only the essentials in life. So, the label's clothes are the same. They're elegant and basic, but they're all you need for a complete wardrobe.
The clothes under the brand are all versatile and super comfortable. Most come in simple, neutral, muted colors and classy silhouettes. They can be worn for any occasion, whether lounging at home, heading to work, or going on a fancy date.
The brand's collection is small because they believe in quality over quantity. That makes them stand out in a world of fast fashion brands.
They also source the materials for their clothes ethically and sustainably. The yarns and fabrics they use are of top quality, adhering only to the highest standards of any fashion lover.
And when the products ship out, eco-friendly packaging is used to reduce waste. In addition, shipment is always direct-to-customer, cutting down on shipping time.
Ordering from NOMADBASIC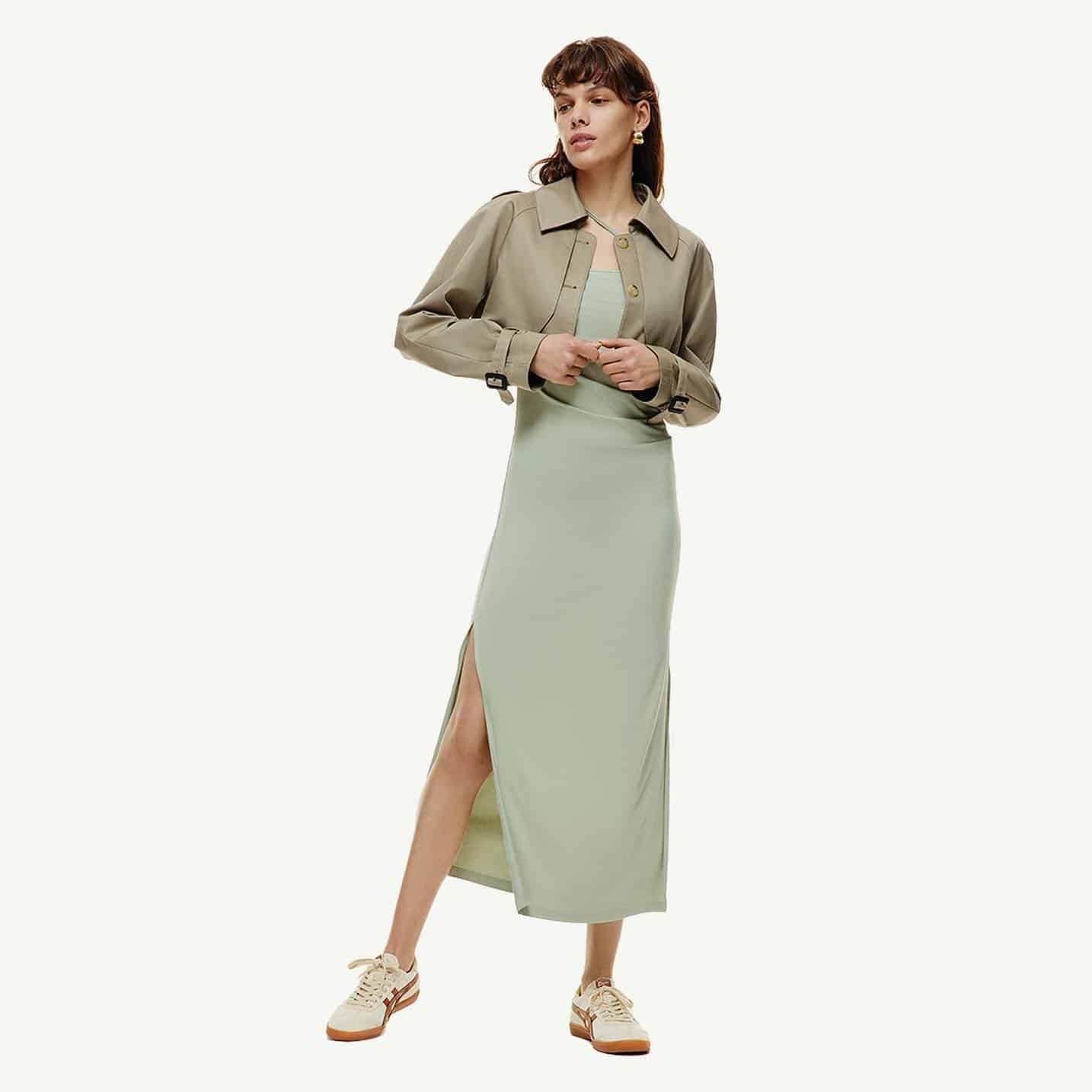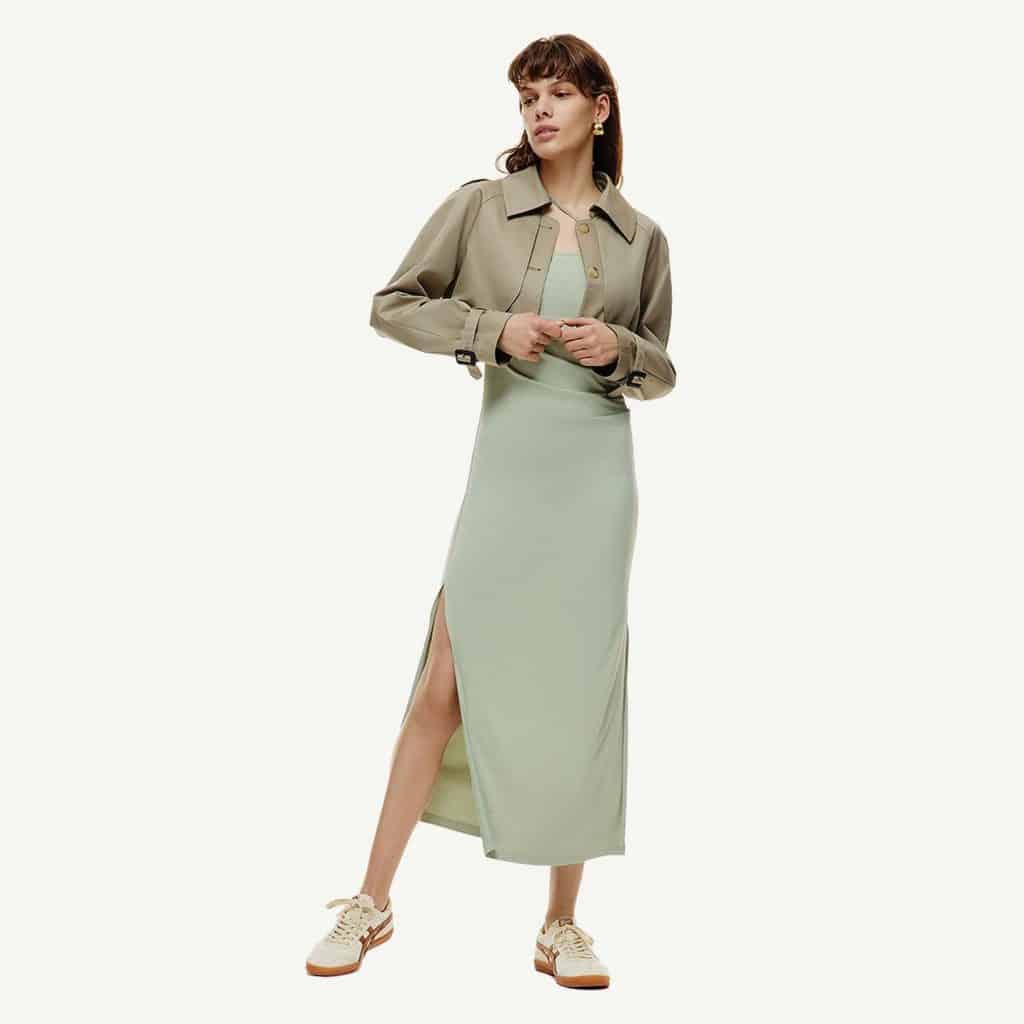 The brand sells apparel and accessories. On their website, you'll find everything from tops, shirts, dresses, pants, and coats. The pieces look sophisticated and high fashion, but they're surprisingly still affordable.
NOMADBASIC uses natural and organic fibers for its clothes. They use fabrics like cotton, modal, and wool. The brand also incorporates Mitsubishi's Soalon™ fabric (made with natural materials) into its pieces.
Unfortunately, they offer free shipping only for orders over $198. That's because they work to provide the highest-quality clothes at a low price.
But there's good news, too!
Brand's top priority is ensuring you look and feel great in their clothes. So, they offer a 100% money-back guarantee if you're unhappy with your purchase. You have 21 days to return your orders.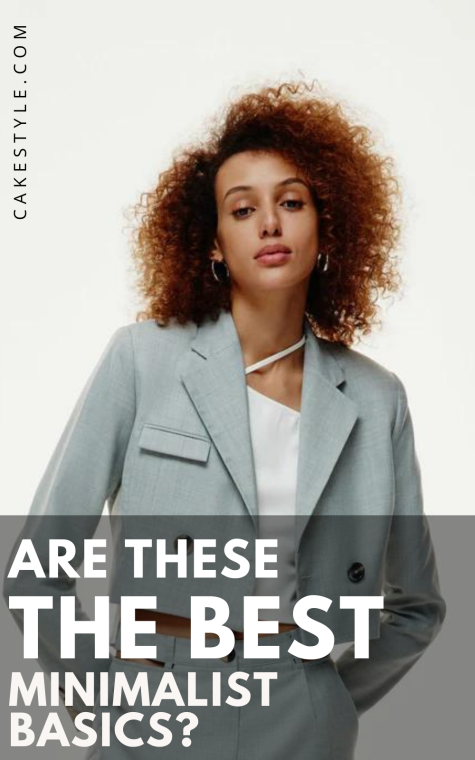 Is NOMADBASIC legit?
NOMADBASIC is a legit brand that offers only high-quality fashion essentials. Every product matches the description. The team has worked hard on their pieces; you best believe you're getting your money's worth with every order.
You can contact [email protected] if you have any questions about your order.
NOMADBASIC Satin Homewear Review
There's nothing more lavish, elegant, and sultry than gorgeous satin. It's smooth and silky. And when used to make beautiful clothes, it creates clean lines and soft silhouettes. Moreover, its pearlescent sheen makes it even more luxurious and enchanting.
But aside from glamorous, satin is also soft, cozy, and comforting. That's why it's the perfect fabric for homewear line.
The brand uses Mitsubishi's Soalon™ fabric to create the finest clothing essentials for the home. It combines classic, silky satin with moisture- and wrinkle-resistant quality for style and comfort.
In this collection, you'll find versatile designs. The satin used for the pieces has an iridescent luster, giving it an indulgent feel. They can be worn at home, but the clothes are still classy enough to be worn on a glitzy night out.
They're also affordable, eco-friendly, and silky soft—perfect for sensitive skin!
Sleeveless Backless Mock Neck Halter Top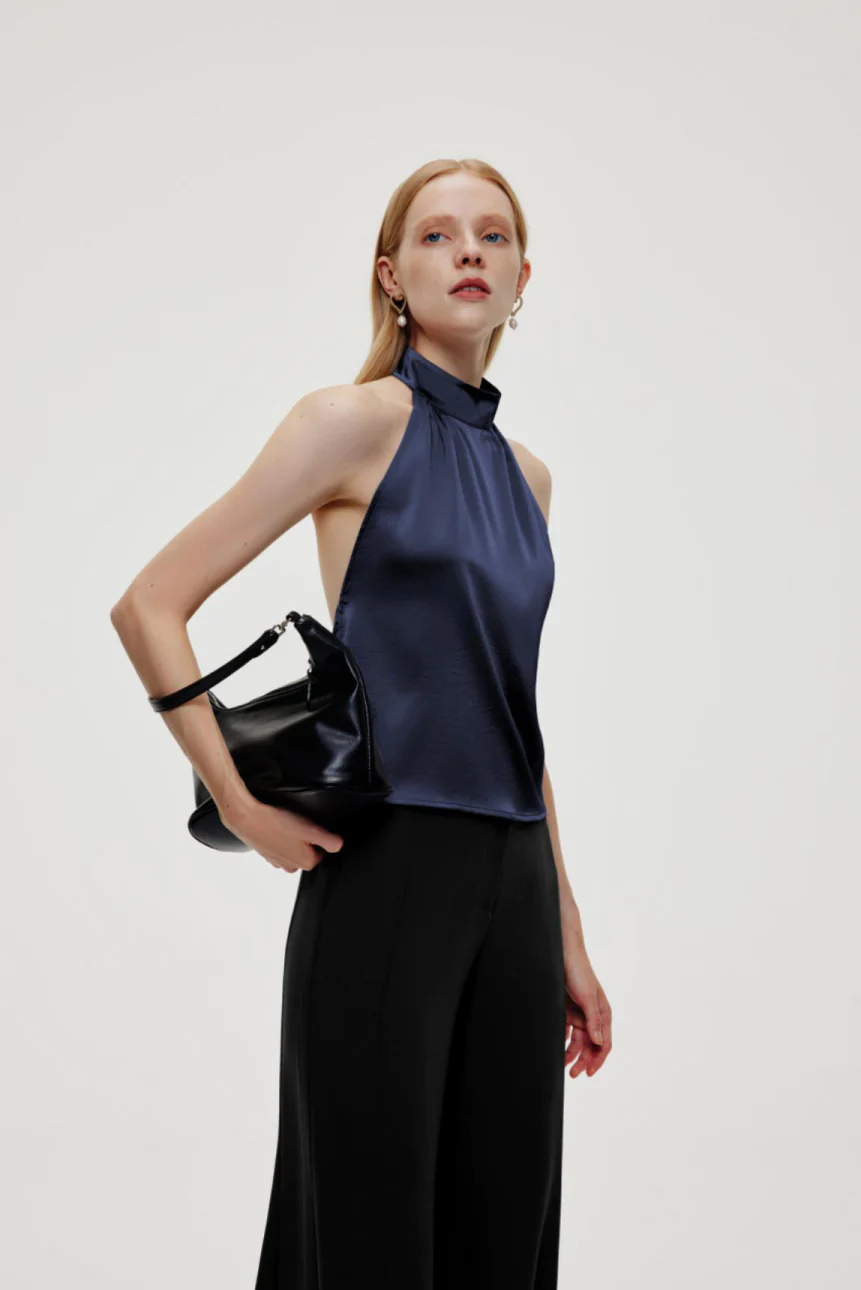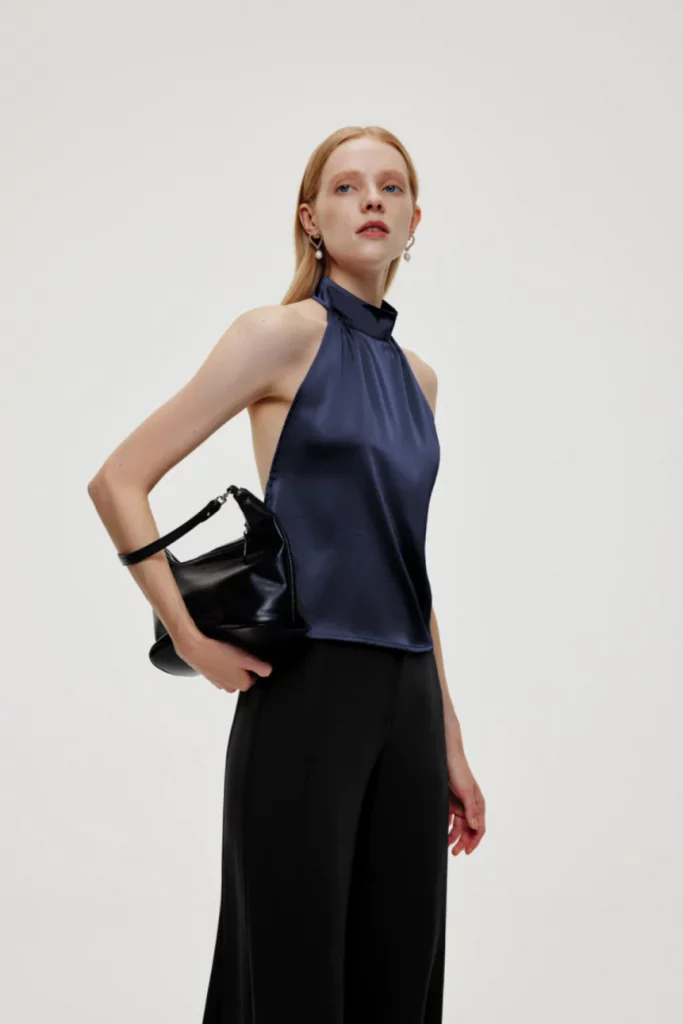 A high-collar halter top is the epitome of class and sophistication. Coupled with glorious, soft satin, it becomes even more luxurious at home or outside. This halter top will be perfect if you want a versatile one that you can wear daily.
The magic of a classic halter top is that it shows off every flattering part of your torso. It accentuates your collarbones and highlights the length of your neck and the contours of your back. But even so, it's never racy or provocative. Instead, it's just sultry enough to earn a double-take from everyone in the room.
Pearlescent Satin Calf-Length Strap Dress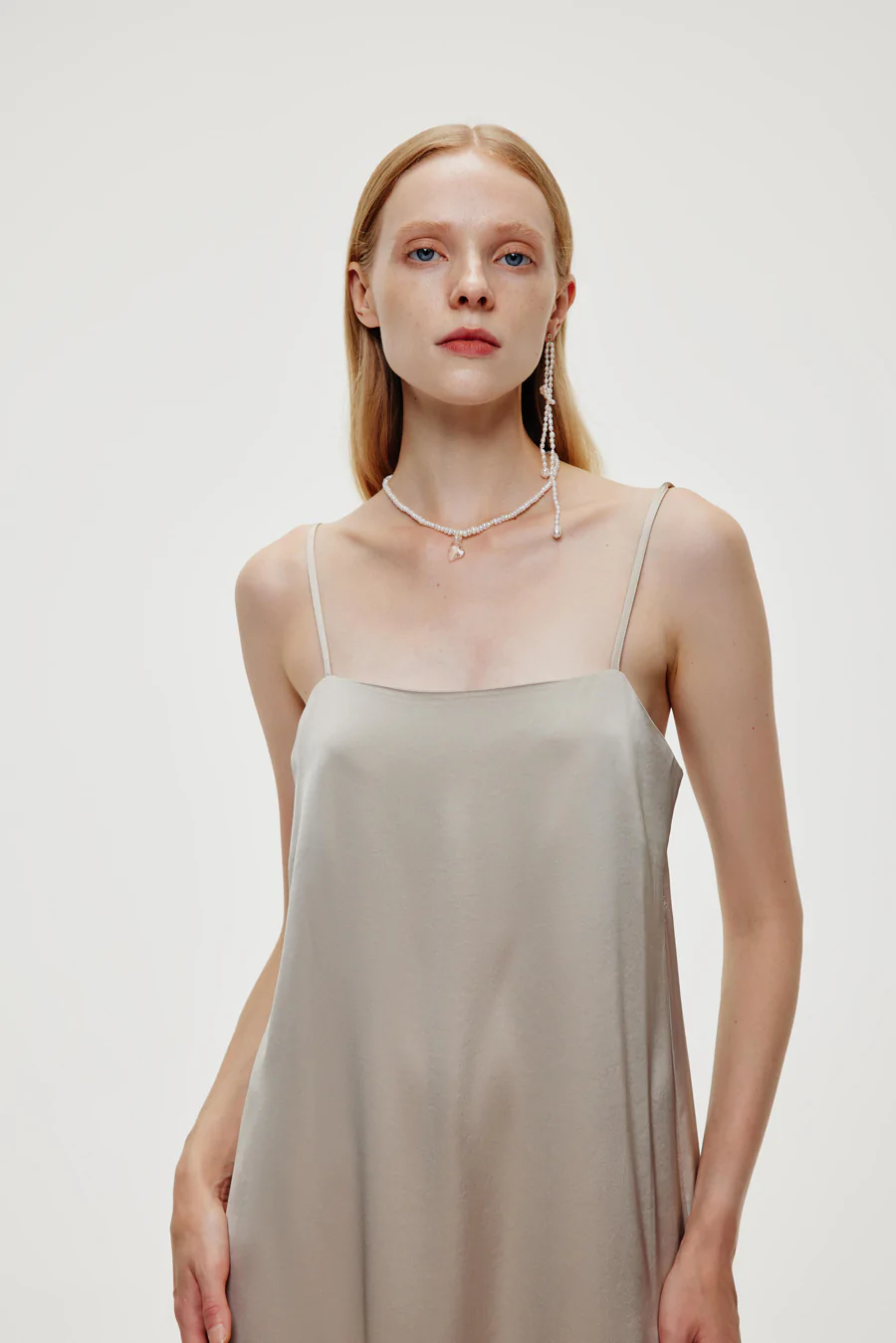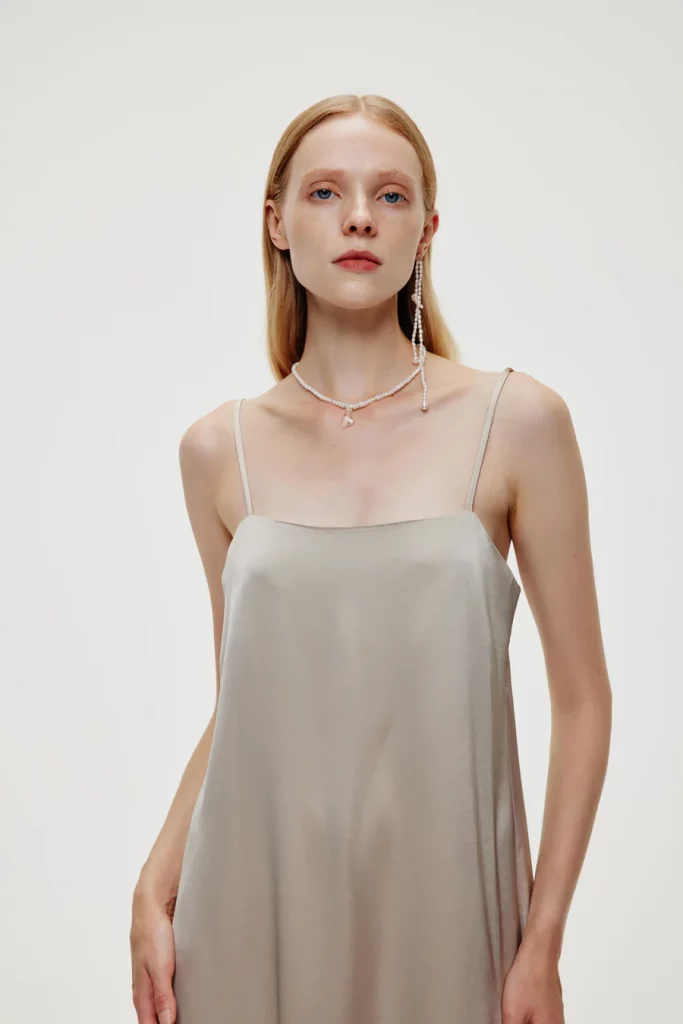 This straight-cut, calf-length dress may look basic, but it's essential to include it in your wardrobe. It's the perfect casual wear for going out at night without planning an entire outfit. The thin straps are super flattering, too!
In true nomad fashion, this dress was designed to be worn at any time of the day. So you can wear it while sipping coffee at your favorite café before work. You can wear it to the park for lovely stroll midday. And you can even wear it to an evening date! It's versatility at its finest.
Robe-Style French Overcoat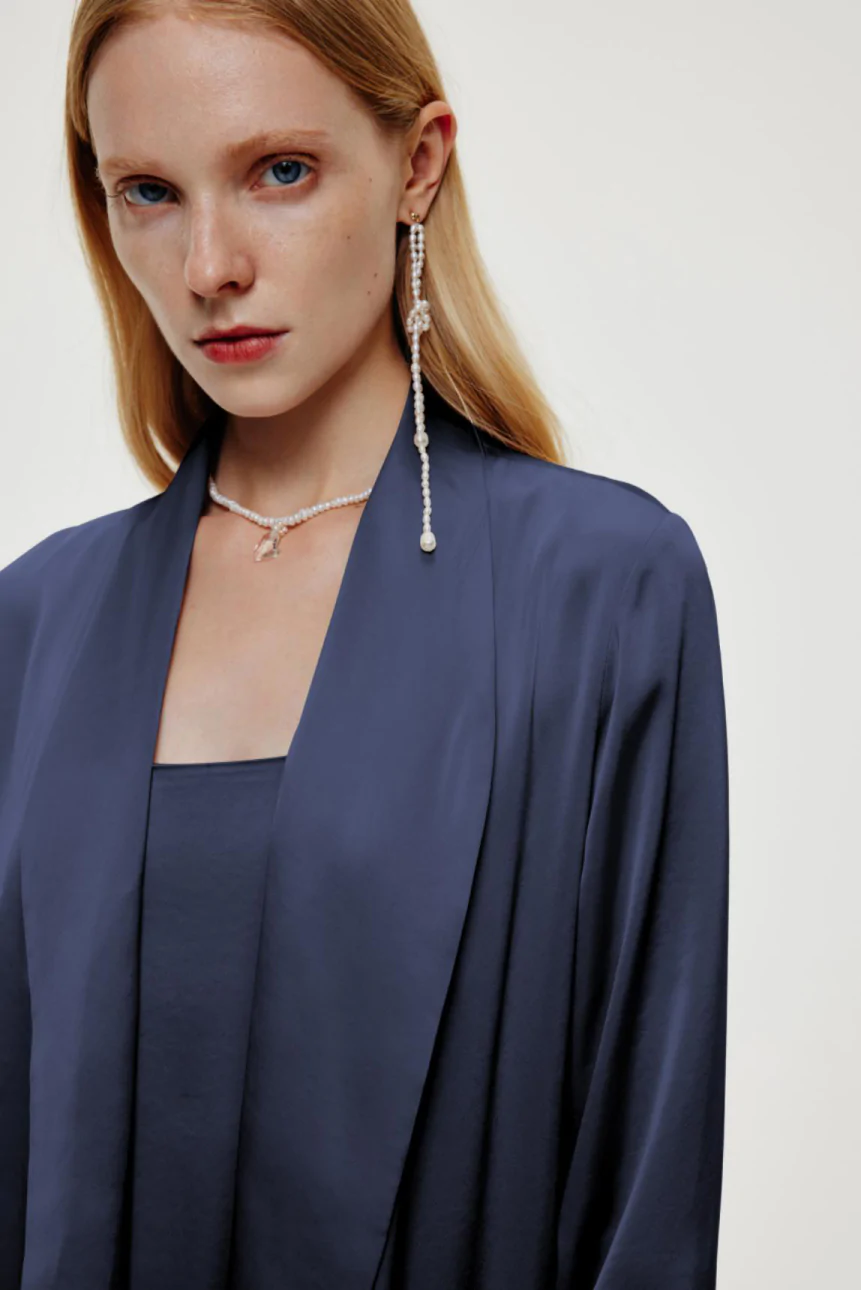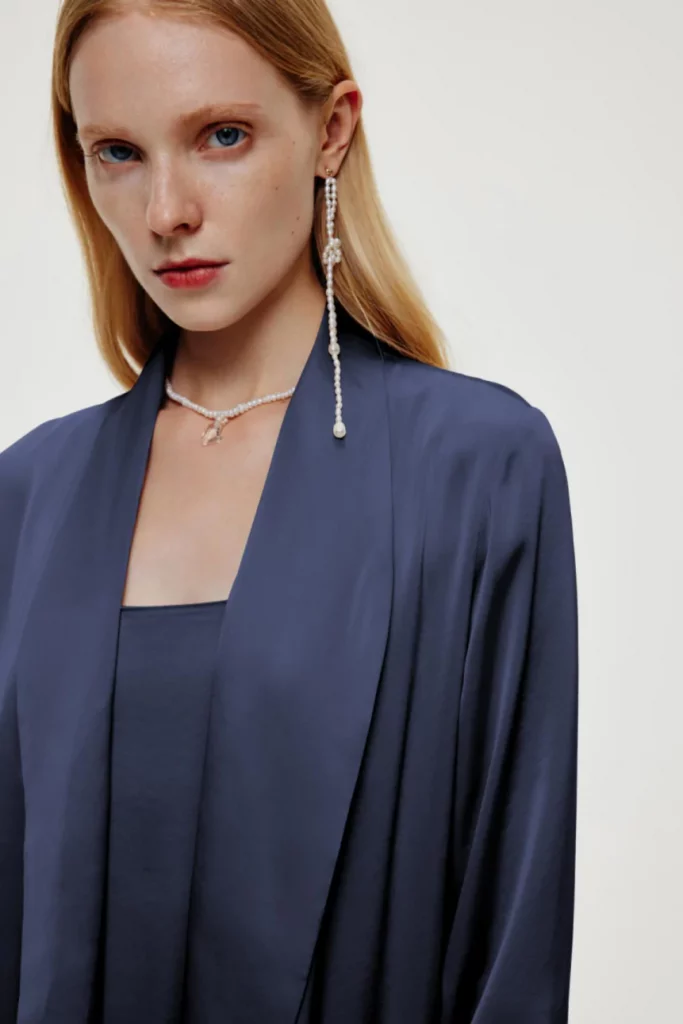 Want to add a little extra style to your wardrobe? This overcoat would be perfect for any outfit. It can keep you warm when it's chilly out. But it's also light and breezy enough for summer and spring.
It's regal, flattering, and drapes nicely on your shoulders to create a soft silhouette. If you want to switch it up, tie the front belt to turn it into a robe. It's beautiful for lounging at home or on your apartment balcony.
NOMADBASIC Customer Reviews
NOMADBASIC is quite new on the fashion scene. Because of that, there aren't a lot of available customer testimonials yet. But since their products are of top-notch quality, we wouldn't be surprised if the glittering reviews come piling in soon!
Pros and Cons
Pros:
Versatile essential clothes for home or outside
Minimalist designs available in a wide variety of colors
High-quality and durable
Comfortable for both home and going out
Sustainable and ethical
It has a 21-day return window
You can get 15% off with promo code CAKESTYLE
Cons:
Hardly any reviews since they're a new brand
NOMADBASIC vs Aritzia vs The White Company
NOMADBASIC may be a young brand, but they have tons to offer. One of their best things is their fair, reasonable price point.
NOMADBASIC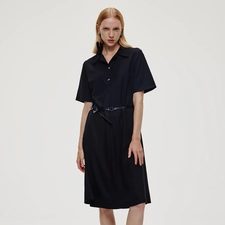 Aritzia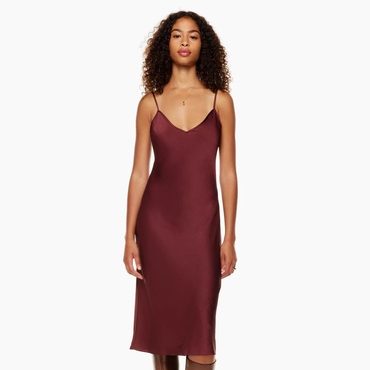 White Company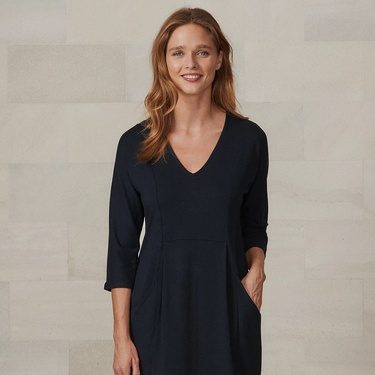 Product Title
Product Title
French New Wave Polo Midi
Description
Description
Be the envy of the office and the café with a work-ready, classic midi that doesn't compromise on comfort, versatility, and timelessness.
This is a V-neck slip dress with adjustable straps and a bias cut.
Super soft with added stretch, this slightly oversized midi falls to a flattering knee length and features three-quarter-length sleeves.
Eco-friendly fabric
Special offers
Special offers
Get an extra 15% off with promo code CAKESTYLE discounts for different models
Seasonal Sale
Seasonal Sale
Sustainable
Free Shipping
Free Shipping
Free shipping for orders over $198
Free shipping for signed up users
For orders over $100
Returns
Returns
Within 21 days
within 30 days
within 30 days
Quality
Price
Customer service
Customer service
Weekday website live chat service, Email Service, What's app
Live chat service; Email Service
Live chat service; Email Service
If you compare the brand with other, more seasoned labels (like Aritzia and The White Company), you'll find that the prices are much lower. They're an awesome option if you want classy, elegant, versatile essentials without overspending.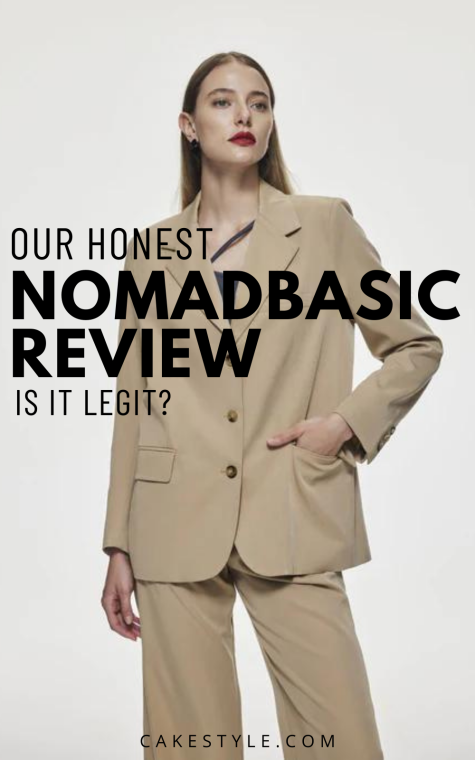 Is NOMADBASIC worth it?
Absolutely. We think NOMADBASIC pieces are more than worth it. They're high-quality, elegant, and made with natural fabrics. They're also very flexible so you can wear them anywhere. The best part is that they're reasonably priced so they won't break the bank.
Get yourself some sophisticated wardrobe essentials today! Don't forget to use the promo code CAKESTYLE to get an extra 15% off!
READ THIS NEXT: