This AtivaFit review is for you if you struggle to stay motivated to work out. One of the hardest things about committing to a fitness life is getting up early in the morning to head to the gym.
Getting to the gym can be a hassle, even if you are determined to meet your fitness goals. Plus, it incurs other expenses, too, like a membership or gas for your drive. 
Here's a solution: why don't you make a mini gym home?
That way, you can exercise any time you want without getting up to go to the gym. You won't have to share equipment with strangers—a considerable risk during a pandemic. You'll save tons of cash, too!
Today, we'll be doing a deep dive on a home fitness brand that can help you do that.
Meet AtivaFit— a brand that offers adjustable, space-saving gym equipment for your home.
About AtivaFit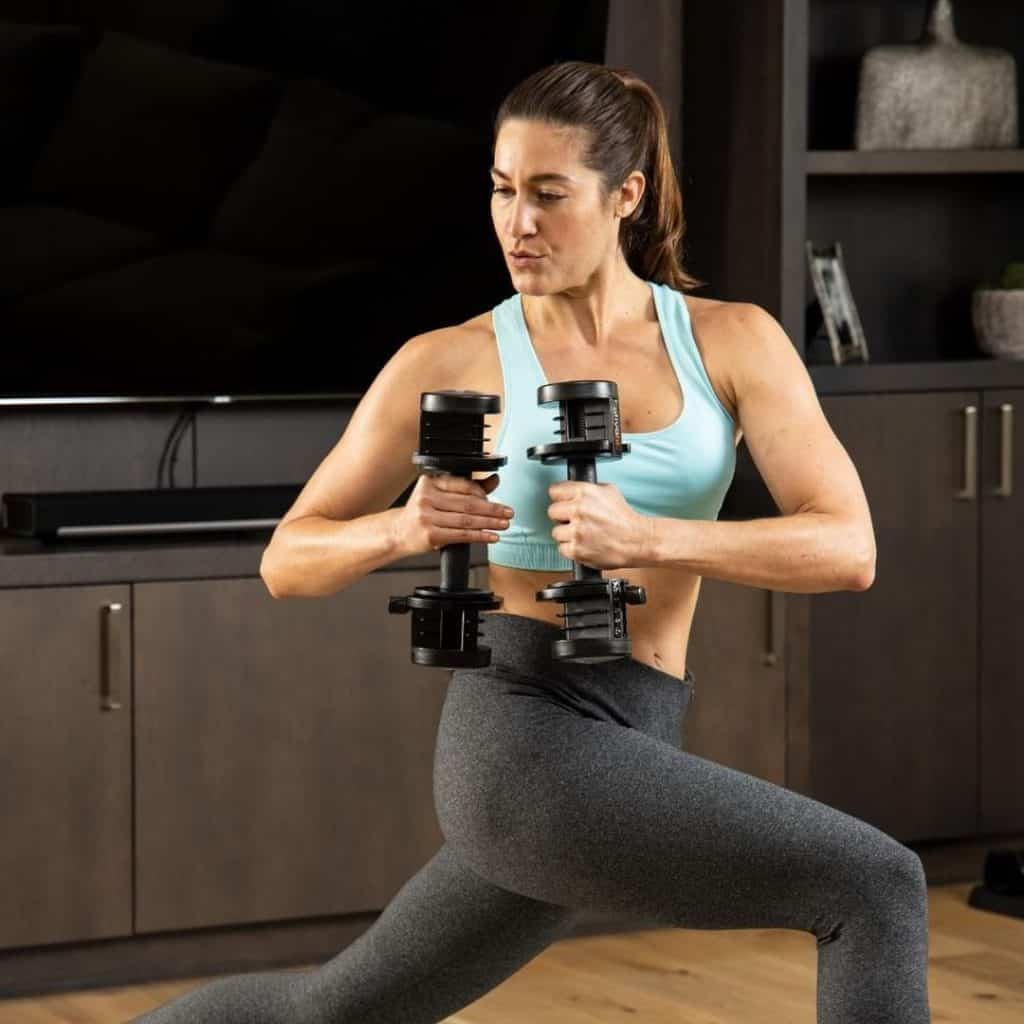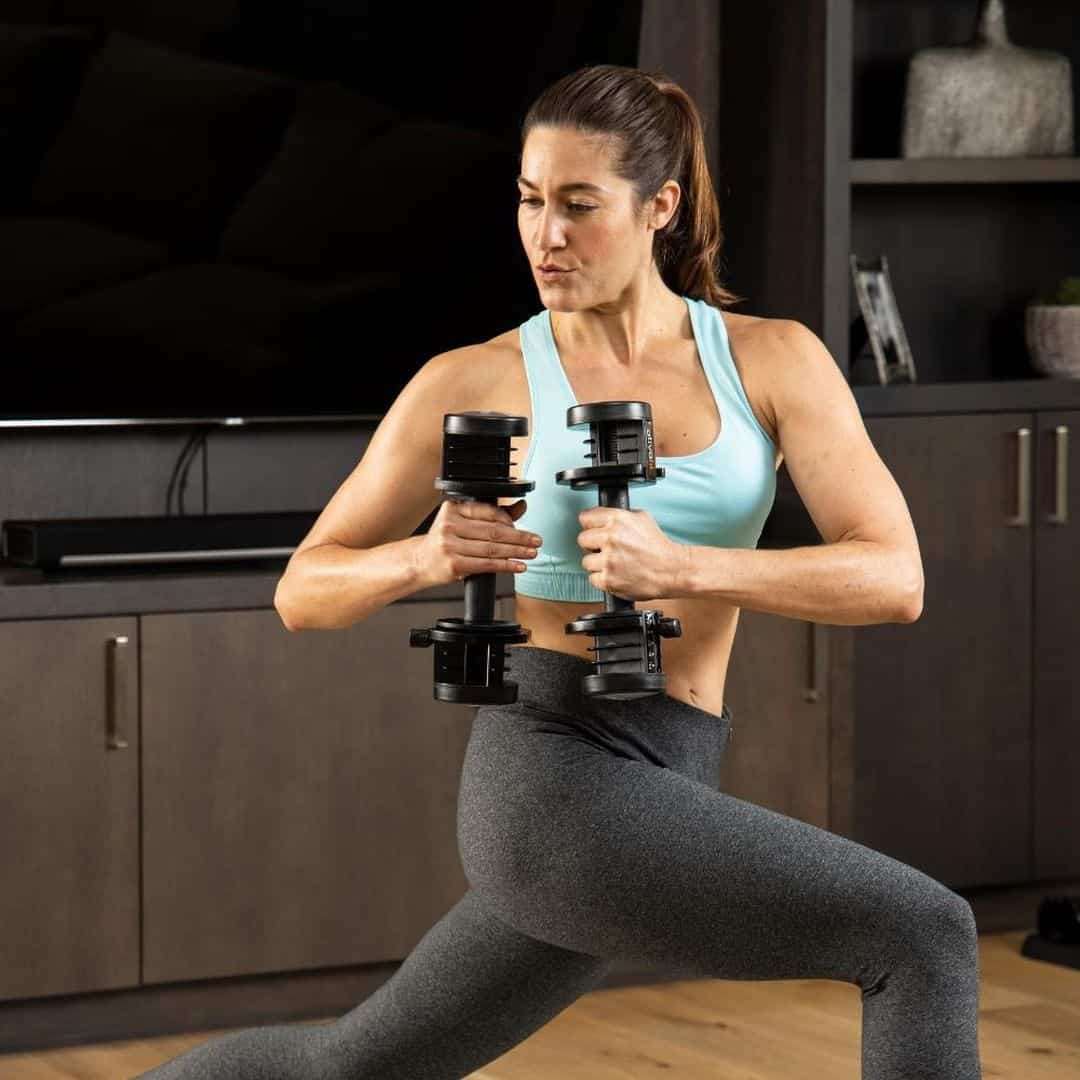 AtivaFit is a fitness brand that aims to make working out easy and convenient for those who'd rather stay home. It's essential to feel safe and comfortable when you exercise. For many people, that means bringing the gym to their house.
The brand started with a small team over three decades ago. They aimed to provide sturdy, effective, and affordable workout equipment to those who needed it.
That goal still rings true today. The expanded AtivaFit team democratizes fitness by allowing people to do it at home.
How? Simple—with at-home fitness equipment that is stylish and functional.
And it's not just about selling products. They also has community partners to help you with training and coaching. This allows you to meet your fitness goals even faster while getting the support you need.
The brand is so well-loved that it has been mentioned in lifestyle publications. These include Select, WSJ, Cnet, Men's Health, and more.
They also have a growing fanbase on social media, where they post about fitness and nutrition.
What's incredible about buying from them is that you get free shipping for every order.
So in just 5-7 days, your order will be on your doorstep. All products also get a warranty for one year.
AtivaFit Bestsellers Reviews
The company has quite a selection of fitness equipment. But their bread and butter are their dumbbells (which start at $99.99) and foldable bikes.
AtivaFit 71.5lbs Adjustable Dumbbell Weight Set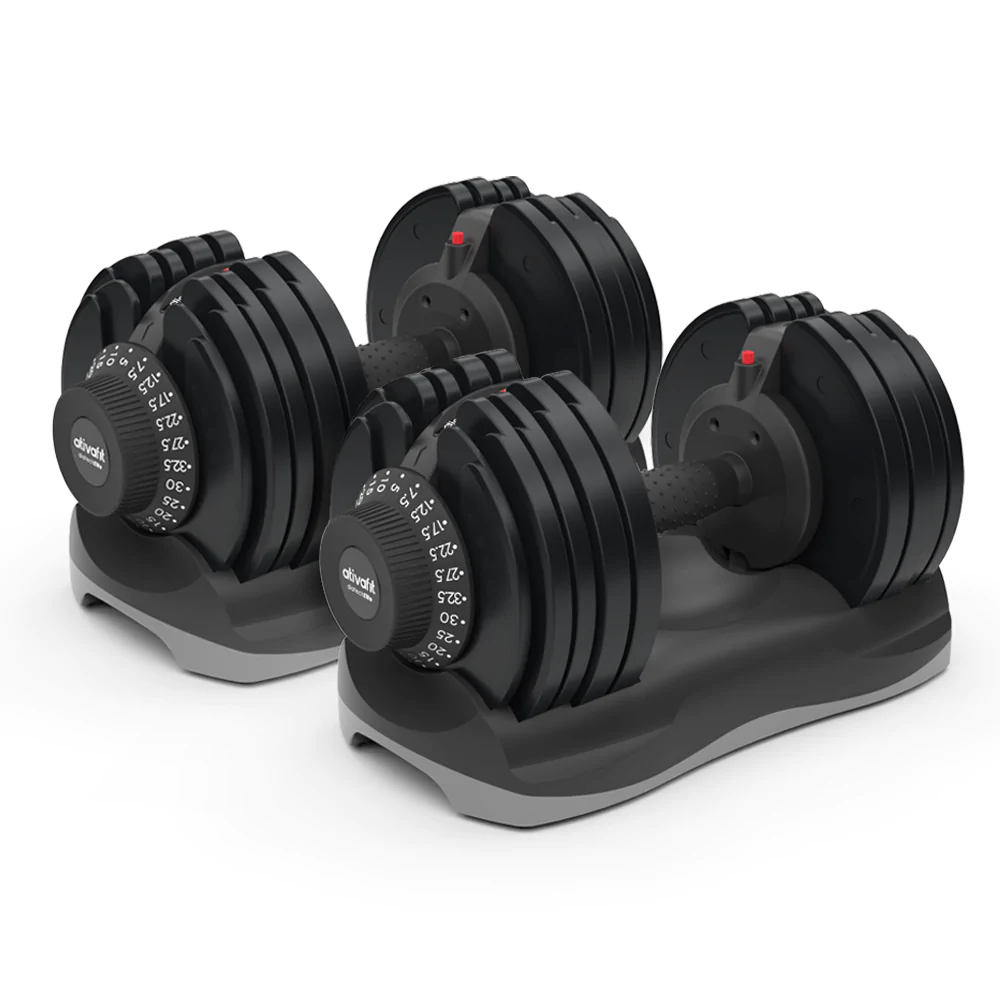 This set allows you to work out with dumbbells of any weight with a single pair. It's made with the DialTech system, enabling you to adjust the weight without switching to other dumbbells. It's a great way to save space at your workout corner at home.
They have quick adjustment with the ability to adjust both ends of the dumbbell simultaneously.
You must press the red button, dial the plate back to the weight you want, lock it in again, and lift it. You can choose between 11-71.5lbs with increments of 5.5lbs. This gives you lots of range and versatility for your exercises.
The dumbbells are wear-resistant, so they'll last a long time. They also have a rubber-covered handle, allowing you a firmer grip on them.
The set has a high-strength pedestal, where you can put your dumbbells at rest.
What customers like about it:
Very easy to adjust the weight settings
Ergonomic design helps save space
Allows them to save money vs. spending it on a gym membership
AtivaFit R8 Foldable Exercise Bike with Upper Body Resistance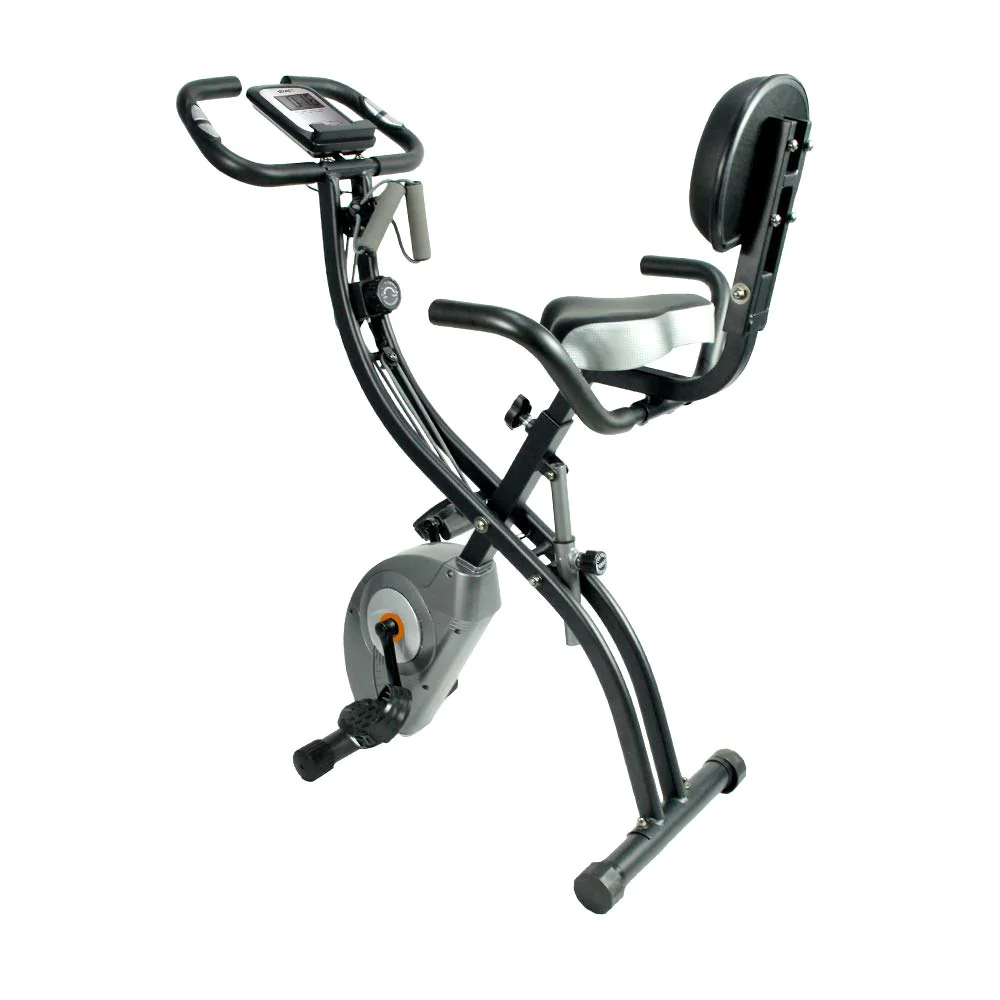 This stationary bike is fantastic for bike lovers who don't have time to go outdoors. It's also excellent for those who love spin classes but can't afford to go all the time.
The bike has eight resistance levels, depending on how challenging you want your ride to be. It has an LCD screen to monitor your progress and is equipped with resistance bands for upper body exercise.
It's very comfy to sit on the bike, thanks to its handles, cushioned seat, and backrest. In addition, the frame fits any body shape and height.
When you're done, fold it and store it in one corner.
What customers like about it:
A great alternative to outdoor biking when it's raining
It doesn't make noise, so it's not distracting
Easy to assemble even for beginners
Comfortable, even for those at the higher weight limit
AtivaFit vs. Bowflex vs. Flybird
Of course, you can't ignore the fact that there are many other fitness brands. So, how does AtivaFit compare to big names like Bowflex and Flybird?
Ajustable dumbbells, Foldable bike,
Balance trainer,
Yoga roller wheels, Under desk elliptical, Weight training vest, and more

Bikes,
Home gyms, Max trainers, Treadmills, Accessories

Weight benches, Dumbbells,
Doorway pull-ups

1 or 2 years warranty, depends on the product

Bowflex SelectTech 552i Dumbbells - $429

FLYBIRD 55 lb Adjustable Dumbbells - $519

Ergonimic and compact design

Good for creating your home gym

Doesn't have wide range of products

Return or refund is accepted with conditions

Hard to find some necessary information on the website

Can be bought only at the retailer

Some products, like a weight bench are not good for tall people

Some people find the knurling on the dumbbells are too weak
---
Let's take a look at a basic set of 55lb dumbbells.
Bowflex sells theirs for $429, while Flybird prices theirs at $519.
AtivaFit is the most reasonable of the three, setting their price for the same set at $399.
So if the value for money is what you're looking for, AtivaFit is your guy.
Regarding the product range, AtivaFit has a bit of an upper hand as well—specifically over Flybird. The latter mainly focuses on benches, dumbbells, and doorway equipment. Meanwhile, AtivaFit has more products, including bikes and training vests.
AtivaFit also has a massive advantage over Bowflex: online shopping and delivery.
You can only get Bowflex items from a retailer, which can be a hassle.
We even found that their website sometimes doesn't have all the necessary information about their products.
On the other hand, shopping from the AtivaFit website is faster, more convenient, and more informative.
AtivaFit Pros and Cons
Pros:
Free shipping for all products
One-year warranty on all equipment
Excellent quality and durability
Rave reviews from workout lovers
Easy to assemble at home
The kit is adjustable according to your preference
Compact design to save space at home
Cons:
Don't have an extensive range of products
Return or refund is accepted with conditions
AtivaFit Customer Reviews
There are tons of rave reviews on the brand website. But we wanted to branch out and check reviews elsewhere, like YouTube.
Is It Worth it? Channel is one that reviewed foldable cycling bike. In his video, he praised how ergonomic the design is. "It is worth it, "he said, "It can save a lot of space, and it's super durable."
Another YouTube review comes from Mark Mark. He posted a short video about his experience with the AtivaFit dumbbells. He was pleased with his set, mainly because the dumbbells were adjustable. "Everything looks solid and works perfect for me," he gushed.
Is AtivaFit worth it?
Yes, AtivaFit is an excellent brand for those who want to build a gym at home. The products are space-saving while allowing you to meet your fitness goals and exercise every part of the body. It can also be an excellent gift for anyone who loves to work out.
Their equipment is always durable and comes at a reasonable price. So it's a good investment if you're serious about squashing those workout sets.
You get free shipping, and fast delivery doesn't hurt either. Your order will be at your doorstep within one week. That is super convenient if you want to start working out at home as soon as possible.
So yes, AtivaFit is worth a try. Tell us about your experience with them if you give it a go!
Read This Next: