About Wearpepper
I still remember the insecurity of growing up flat-chested. For many of us, wanting our bodies to resemble busty models that we saw in lingerie magazines was torture. Luckily, I have grown to love my body. That doesn't mean it has been easy to find bras that fit me. There seems to be this idea that bras should fit the ideal body, not the real body.
When I heard about Wearpepper through social media I wanted to know more instantly. A company that specializes in bras designed for AA, A, and B cups? Finally!
The Pepper Bra is designing bras for women like me. Women that could never find the perfect fitting bra. They are creating products and a community for women that have been overlooked for too long.
Why try to look two sizes bigger? It's time to embrace our bodies and our real sizes.
So far, reading about this company I'm feeling empowered. But how do their bras actually fit? I needed to know more.
What is Wearpepper

Wearpepper is a brand that is founded by women for women. Women that bonded over a common desire not to be judged on chest size.
Pepper Bra started from humble beginnings. They started with a Kickstarter campaign. The goal was $10,000.
They smashed expectations by reaching 100% in the first 10 hours.
In 13 days they had over 900 backers. Wow, I love a grassroots success story. Clearly there was a need in the market.
The company is very active in the LGBTQ+ community. They have featured people in the trans community on their homepage and have donated in the past to organizations that help the trans community. This is truly a company that is not afraid to take a stand and wants to push acceptance and inclusiveness.
The press has been talking a lot about Wearpepper.
Magazines such as Cosmopolitan, Allure, Pop Sugar, Glamour and many more have featured them.
Pepper Bra wants every measurement, seam and fabric to be optimized to hug curves like yoga pants. That means no bunching or poking.
But do they live up to that promise? There is only one way to find out and I was ready to try them on for size (literally).
What is it like to order Pepper Bra?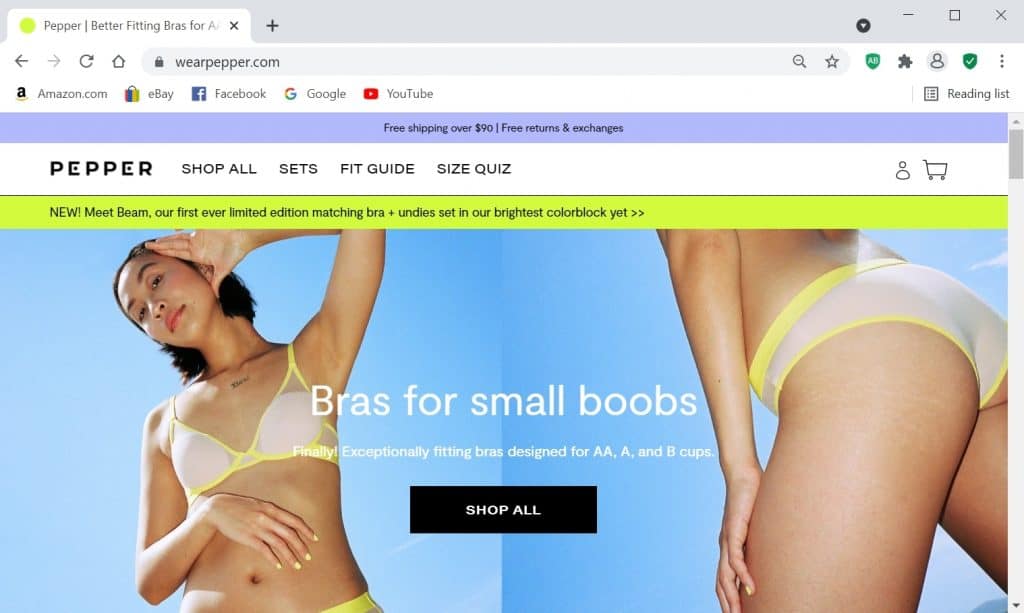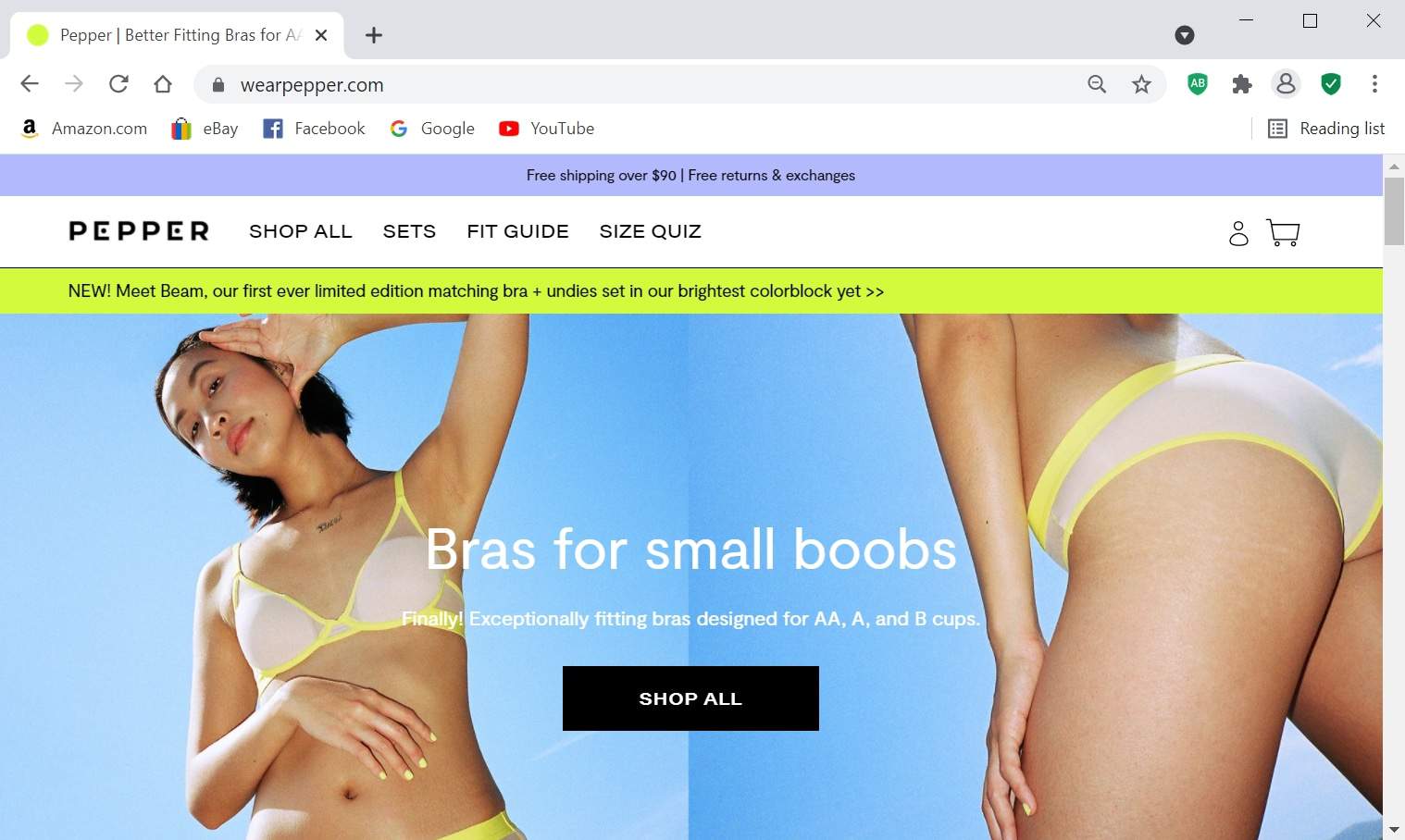 You may not realize at first glance but Wearpepper is manufactured with love in Colombia.
Colombia is a country known for its expertise in manufacturing lingerie. It boasts some of the largest and most experienced clothing and textile sites in the world.
One thing that I was surprised to find out: Pepper Bra gives single mothers or "head of household" women preference during the job screening process. I love how this company empowers women any chance it gets.
Another thing I like about Wearpepper is that the photos do not look hyper-photoshopped. This brand is so body positive and supports natural beauty. If you're wondering what their shipping and return policy is then I have good news. They offer free shipping over $90 and free return and exchanges.
Wearpepper Bras Review
Of course, I couldn't just rely on the website. I needed to try Wearpepper to see for myself. I ordered a few products from Wearpepper and I'm happy to share my experience.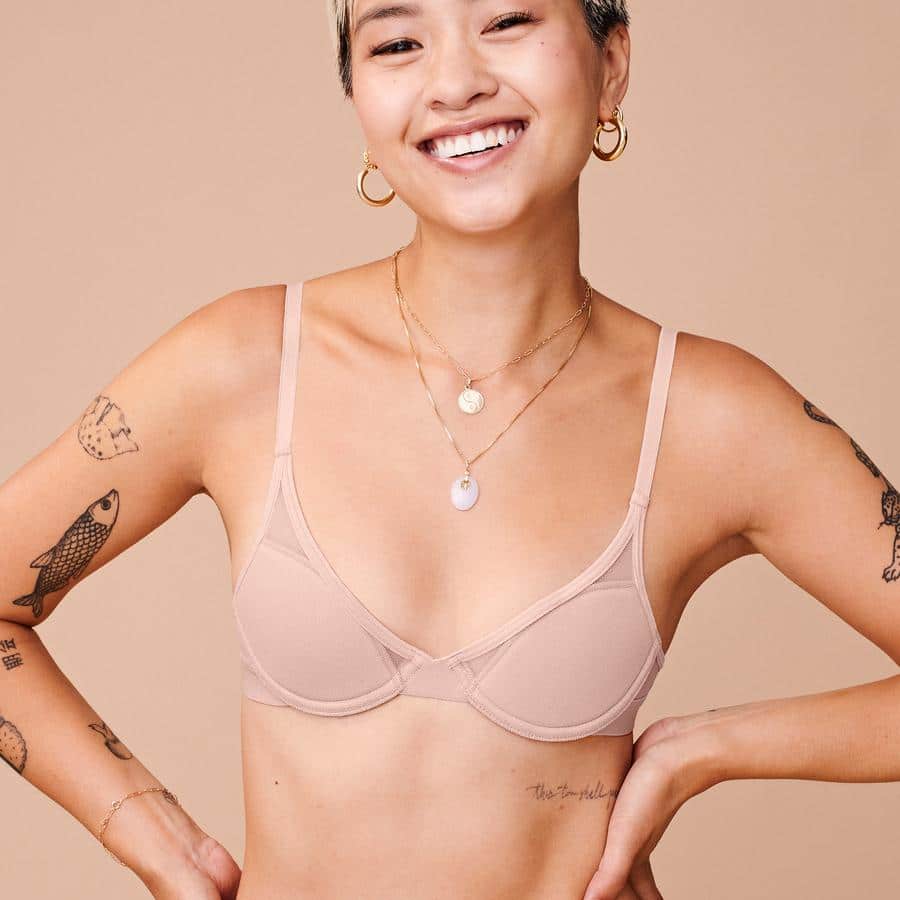 The first bra that I ordered was the Mesh All You Bra which is one of their bestsellers.
This bra is ultra flattering. It's a comfy underwire bra. The Authentic Lift design is made to hug and lift our curves. The idea is to create a bra that fits like the perfect pair of stretchy yoga pants.
You can wear it with a clean conscience as it's made ethically in Colombia.
Women love this bra for its comfort and fit. This is the perfect lightweight bra that doesn't restrict movement.
This bras is available in 6 different shades. You can order this in a bundle option by buying 2 and saving $10.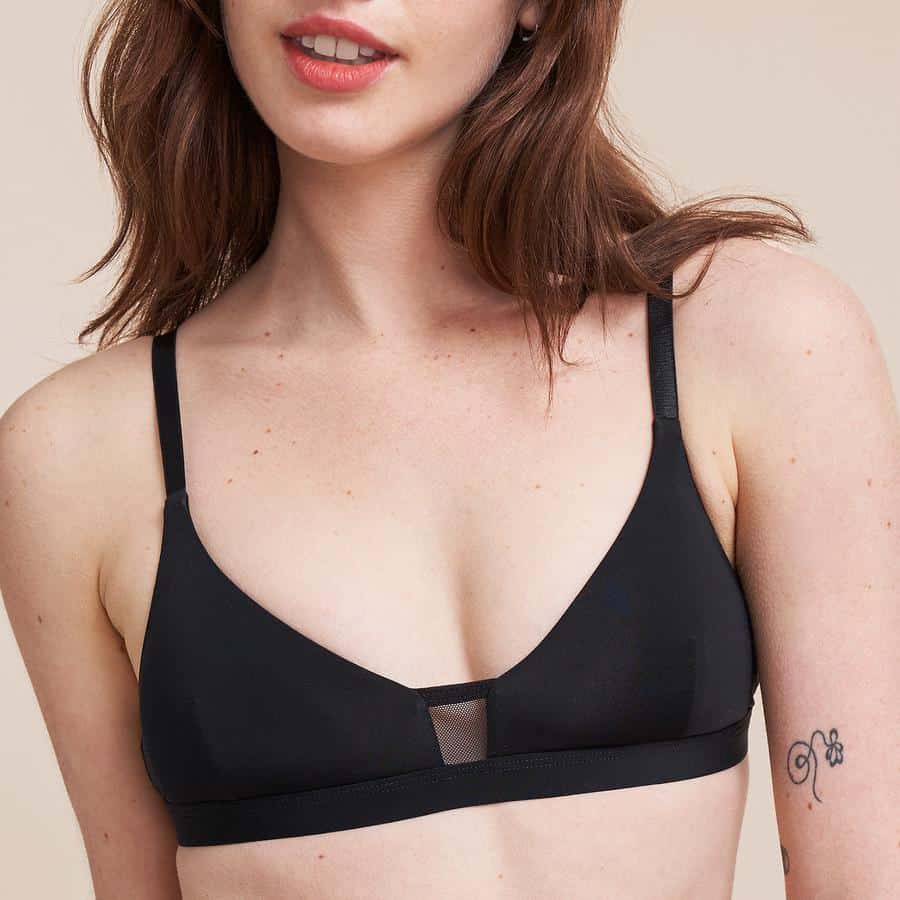 Another bestseller from Pepper Bra is their Limitless Wirefree Scoop Bra. I love the cute design on this one. It's versatile, and provides both lift and coverage. This bra is made with ultra soft fabric. It hugs your boobs and again gives you that perfect yoga pant like comfort.
You could literally do anything in this bra. You could stretch, dance, lounge or hang out. This is way cuter than a sports bra and gives you a more flattering look.
This bra features their signature mesh which lifts from the bottom up.
I love the option of the removable pads in the cups. No lines show and it has just the right amount of padding.
Laidback Lace Bra Review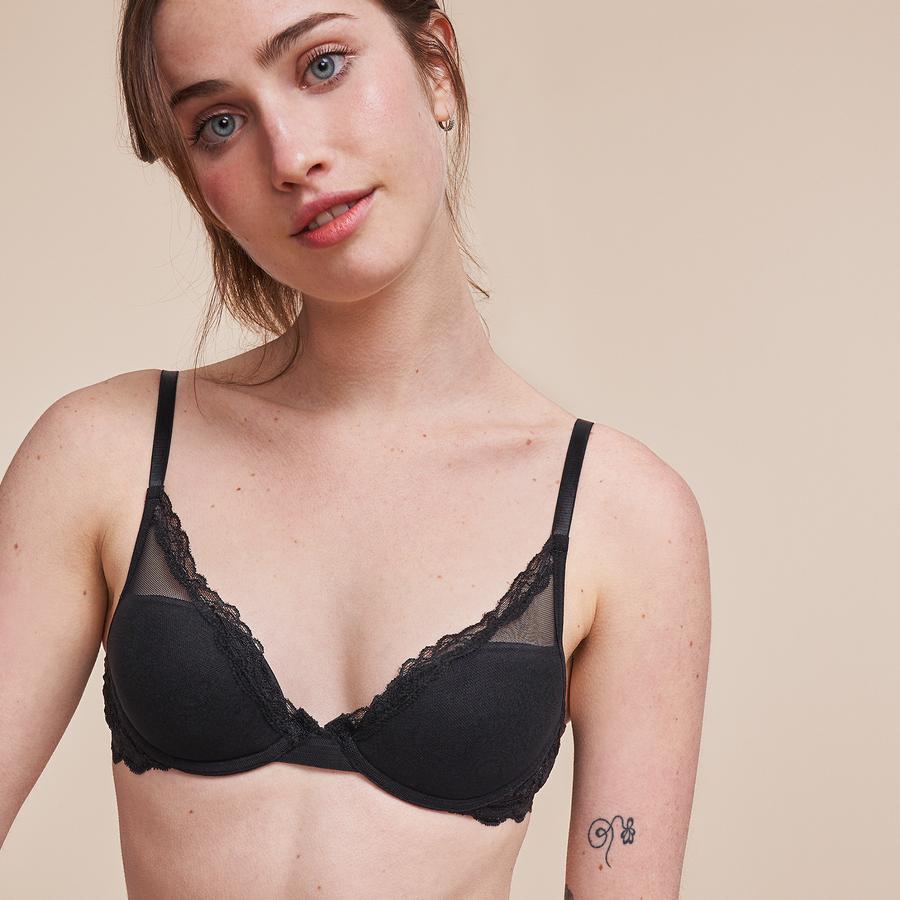 This is one of my favorite bras on Pepper Bra. It's flirty and romantic and fits like a glove. This is lace that you will want to wear every day.
This bra has an easy breezy charm but also has that signature authentic lift and stretchy fit.What I love about this bra is that it stays put. With the elastic it doesn't ride up.
Women love this bra because it's neither too bulky nor too flat. It's really a perfect hold. I cannot recommend this bra enough.
This bra comes in 3 different shades: Sienna Rose, Coral Cloud and Black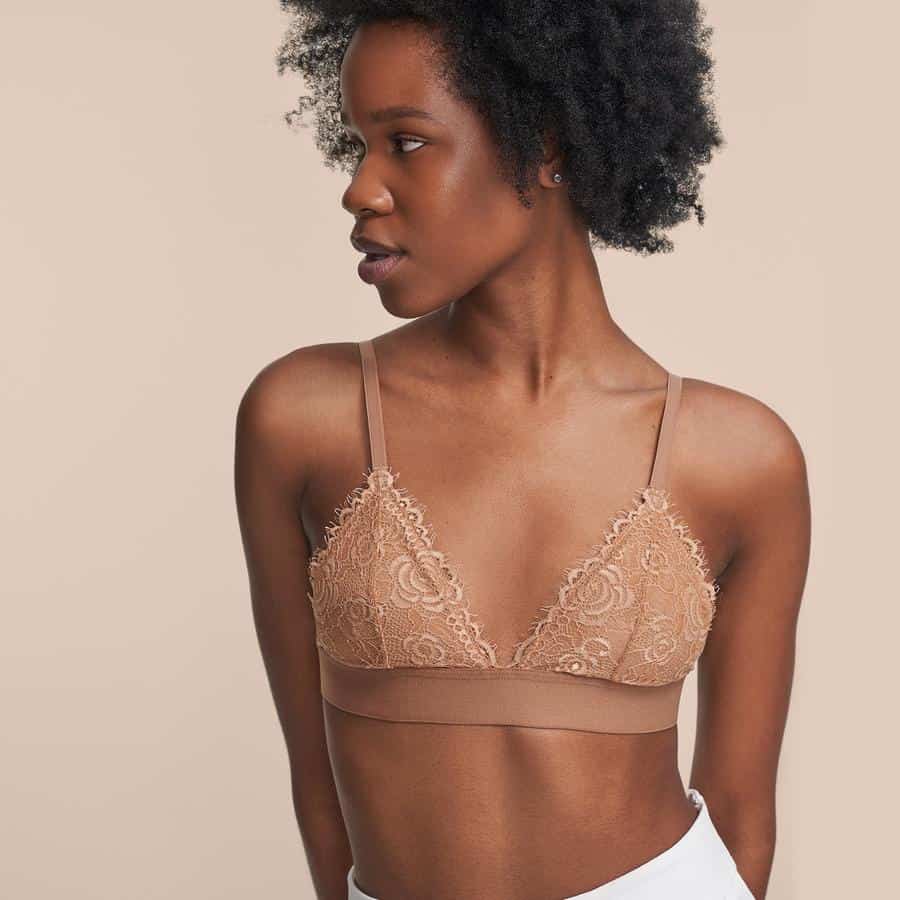 Finally, a triangle bralette that has been designed to fit small chests! This is something that I have spent years searching for so I'm so happy to finally find it on Wearpepper.
The perfect unpadded bralette that hugs the boobs with zero bunching in the cups.
It's stretchy and has triple layering which provides the perfect amount of nip coverage without having traditionally structured cups.
The sleek wide elastic band helps everything stay put.
I like to think of this as the bralette that I wear when I don't really feel like wearing anything. It's the perfect bralette to put on when I just want to feel extra cute. Love this bralette because it's comfy and sexy at the same time.
Pepper Bra Reviews: What users say
Ordering online can be daunting, especially for lingerie. Luckily, Wearpepper has plenty of reviews on their website. Honestly, their reviews are not well organized. You can't filter them by ranking. In any case, you can still get a good idea of what people are saying.
For instance, user Claire said this about the Everyday Lace Bralette:
"In the summer, especially, I like a little bralette that lets me feel pretty. It holds me in, and looks good underneath things, but it's not constricting in the heat. I have a big chest (40) and I'm almost a B. The XL is perfect. Thank you Pepper for thinking about us big women!"
The Limitless Wirefree Scoop Bra that I ordered is one of their most popular items. It has over 2000 reviews on their website with an overall 4.76 of 5 stars.
Content maker Katie in her reveiw said:
"It is the most comfortable bra I have ever put! The fabric is lovely, and it has amazing microfiber and it is actually does cooling like water on your skin… And it feets like glove!"
User Tammy ranked it 5 stars and called it "probably the best bra I have ever had!" She also said:
"I really like the Limitless Wire Free Scoop Bra. The cup size seems to be more like an A in the Small. I also ordered the M and the cup size seems slightly closer to my size. They are very comfortable and I like the look as well."
Wearpepper Pros and Cons
Wearpepper is a company that I have been waiting for my entire life. However, no company is perfect. This is why I took the time to create a list of pros and cons to give you a more objective opinion.
Wearpepper Pros
Small bras with no gaps or uncomfortable feelings
Free shipping over $90
Ethical and sustainably manufactured in Colombia
Building a body positive community
Empowering women
Free returns & exchanges within 30 days
Gift cards
Buy 2 Save $10
Wearpepper Cons
Narrow range of products
Only for small busts
Synthetic materials
Wearpepper Returns
Pepper Bra has free returns and exchanges. Bras must be unworn and undamaged with the original tags attached and returned within 30 days of delivery.
A very important note: all non-bra items are final sale.
If you are returning because of fit, they prefer to offer an exchange. They recommend referring to their sizing chart or emailing them for sizing help before requesting a refund.
Just take into consideration that it can take your credit card company up to a full billing cycle for the refund to be reflected on your credit card statement.
Wearpepper vs Lulalu vs Third Love
Wearpepper is a great company but it's not the only one of its kind. I have discovered a couple of other companies that offer similar products. Both Lulalu and Third Love offer bras and panties for small-chested women. How do they compare and which company is the best?
Bras created special for small breasts

Bras ( for small breasts) and panties

Bras and panties for all kind of sizes

Bra accessories, socks, bags, scrunchies and gift cards


Sleep and lounge clothes, Kits and Gift cards

Yes. For orders over $100

Ethically and manufactured

Yes. Manufactured with love in Colombia

ThirdLove has three factories in the Guangdong province of China, Vietnam, Cambodia, and its headquarters in Hong Kong

Free returns and exchange for 30 days

Created for small bras with no gaps, uncomfortable feelings and etc


Ethically and sustainably manufactured 

Building strong body positive community

Bras available in many shades and large sizes

10% discount after signing up for the news


You can buy panties to match your new bra

Have nursing and maternity items

Usually models  just in 2 colors

It is regular underwear shop, which means we are not sure all the models will fit great small breasts

Is Wearpepper worth it?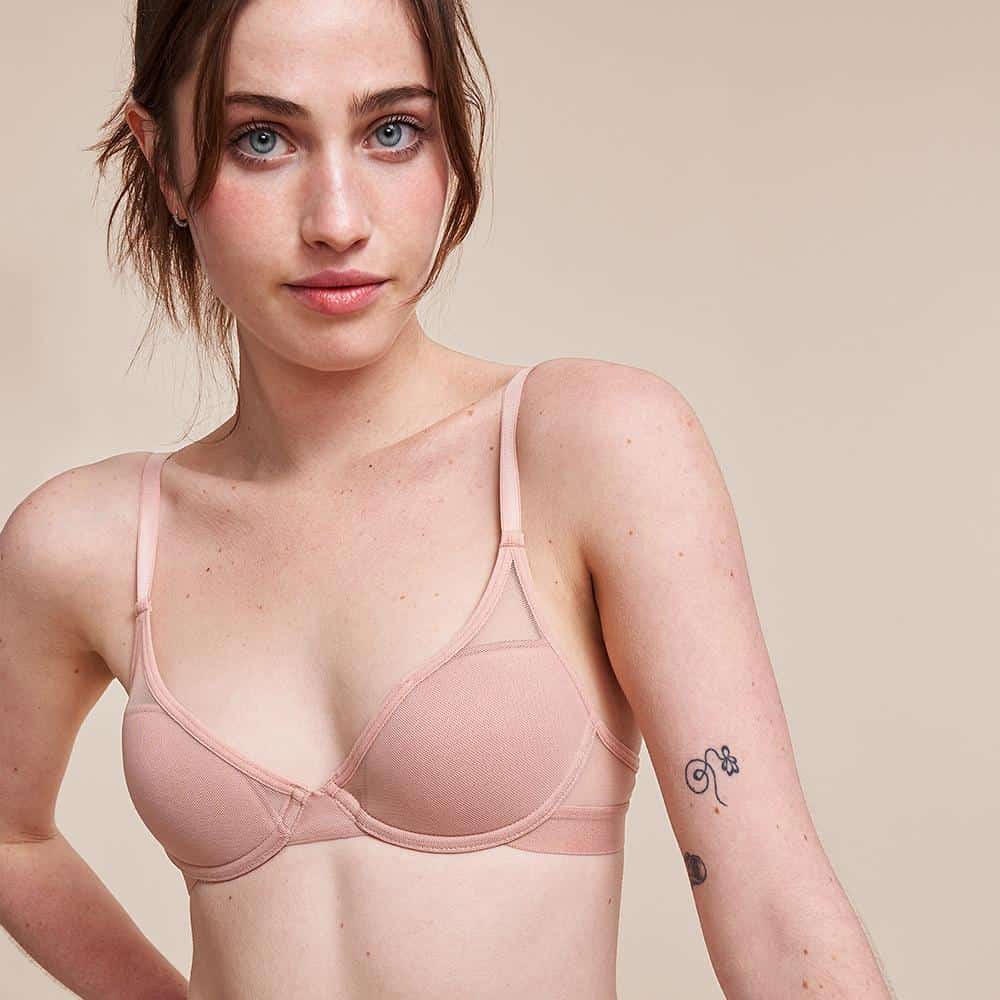 If you're like me and you've struggled your whole life trying to find the perfect bra that fits then Pepper Bra is 100 percent worth it.
It's true that they have a limited selection, but my hope is that they continue to grow.
I will be their biggest fan waiting for new designs to come out. I'm one of their 65 thousand followers on Instagram anxiously awaiting new designs.
It's about time that body-positive branding became a success story. I'm so happy to be a member of their community.
We hope you found these Wearpepper reviews helpful! Learn more about A cups and B cups here.