Shapellx Review: Is This Shapewear Brand Legit?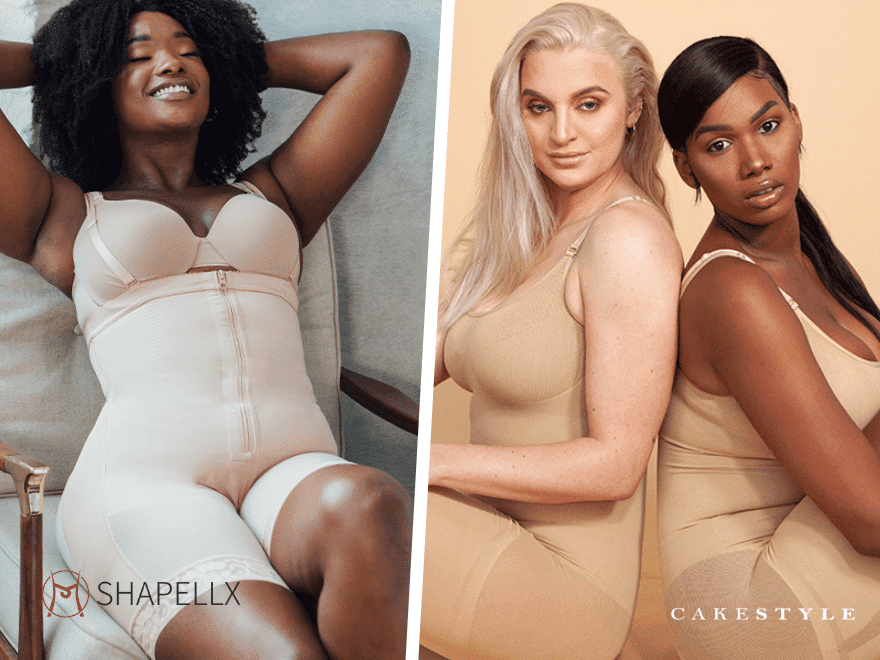 Let's take a look at our Shapellx review today. It wasn't easy growing up curvy. Girls like me understand the daily torture of comparing themselves to stick-thin models that you see on TV and in advertisements. I'm so happy that we curvy girls are finally having our moment to shine.
A lot of new shapewear companies have popped up in the last few years. Because many companies like Shapellx are relatively new it's hard to know if they are worth the hype. This is why I tried them on for size to give you all the details. Welcome to the curvy girl revolution.
What exactly is Shapellx?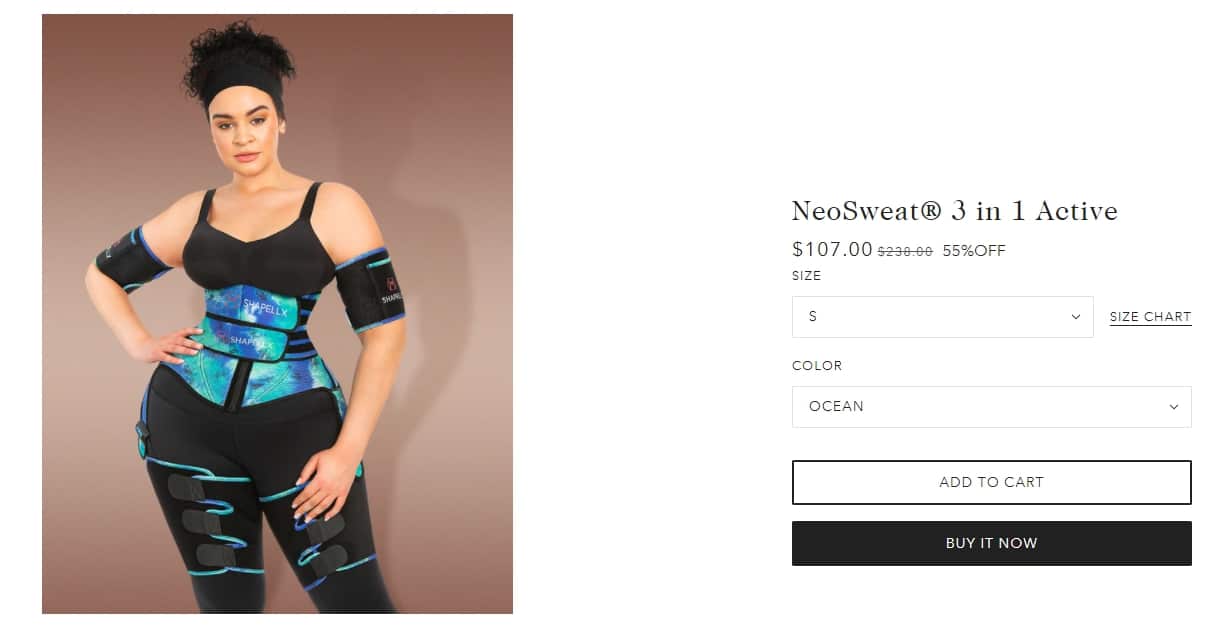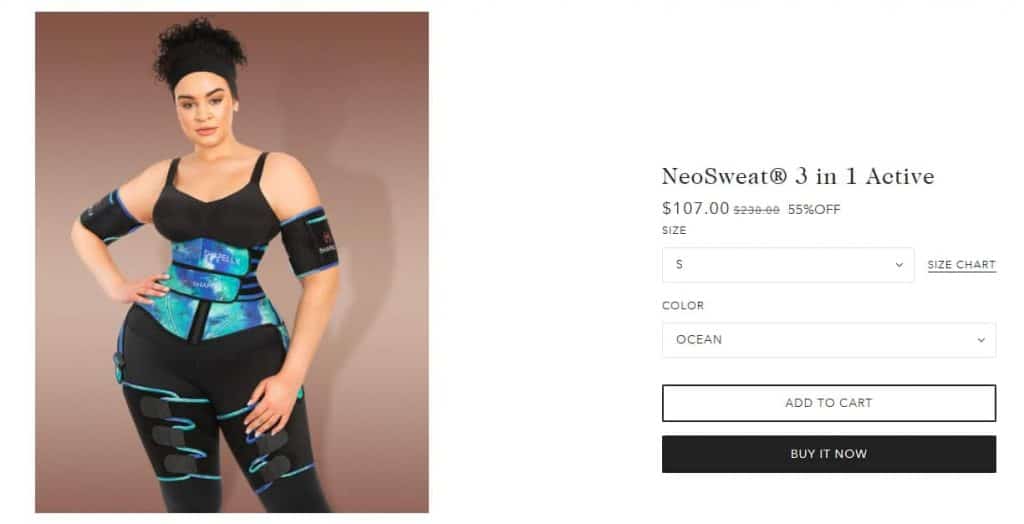 They are a new brand of shapewear for curvy girls. Shapellx is trying to build a generation of confident women.
As an affiliate partner of various brands and sponsored content, CakeStyle may earn commission on qualifying purchases. Disclaimer | Advertise With Us
They are striving to make shapewear that fits like a glove regardless of size or age. Their motto is: Your Shape Is Our Mission with a social hashtag #FitsWhoYouAre
They are building more than a company. They are building a community. They have already amassed more than 11k followers on Instagram and over 40 thousand followers on Facebook.
They sound amazing, but do their products match their mission? It's all hot air unless they make us look and feel fabulous.
About Shapellx
Shapellx is using unique and innovative technology to create a perfect fit. Their size-inclusive shapewear includes flattering bodysuits that sculpt and shape to help you feel 100% secure.
If you're like me, with a little extra on the sides, you need something that is going to hold everything together. It's all about leaving the house feeling sexy and empowered.
Curvy girls have been overlooked for way too long. Finally, wow-worthy shapewear that caters to body shape. Shapellx is transforming an industry. Their mission is no small task, there are 400 employees working around the world.
Shapellx is one of the fastest-growing direct-to-consumer shapewear brands in the U.S.
Since they launched in 2019 they have grown from 0 to 50 million dollars in profit in less than one year. That's incredible.
Don't hesitate to check out their weekly sales and clearance section. You can find things for up to 70% off.
I have been saying for years that my body type wasn't represented, finally a brand that has acknowledged what I knew all along.
What is it like to order Shapellx?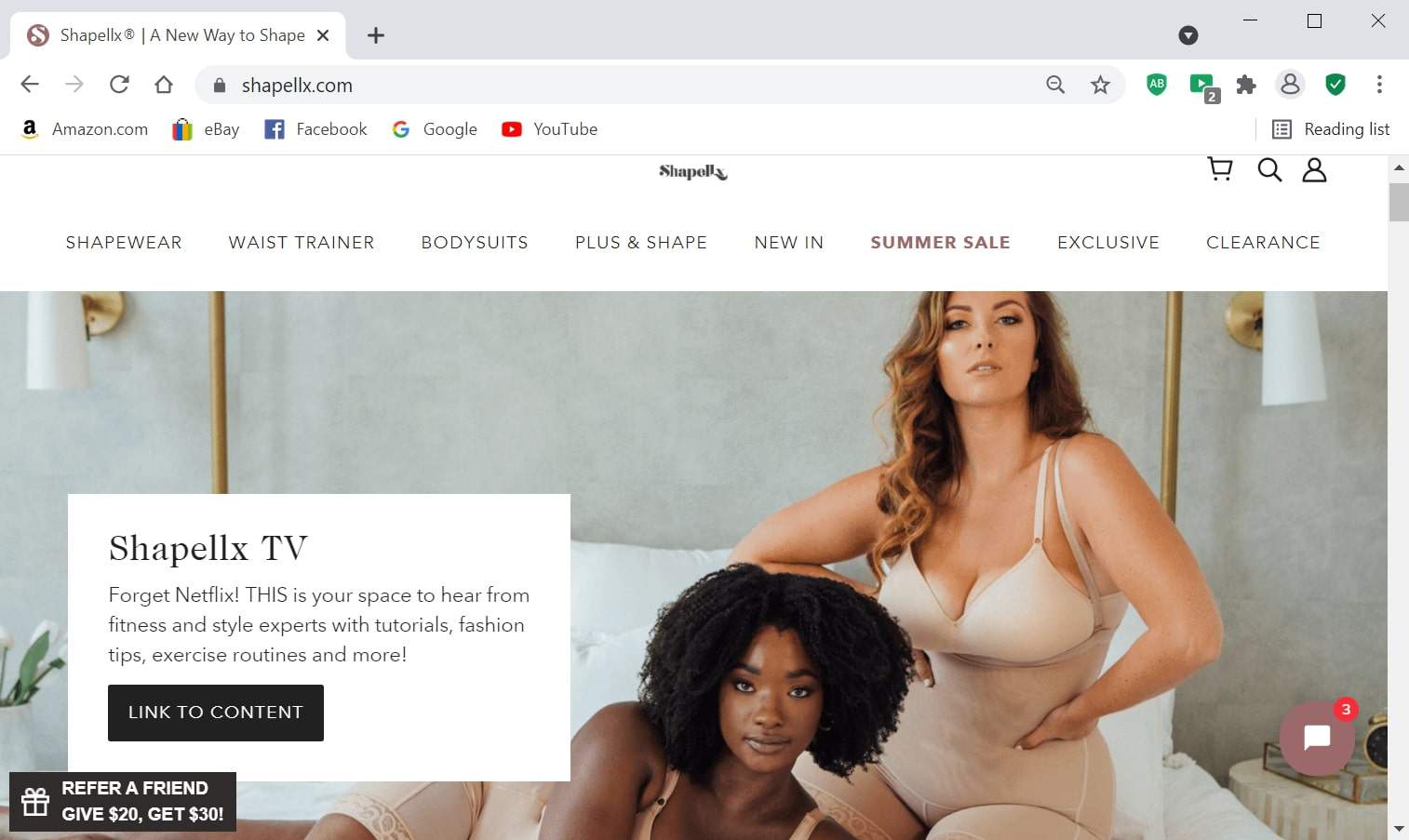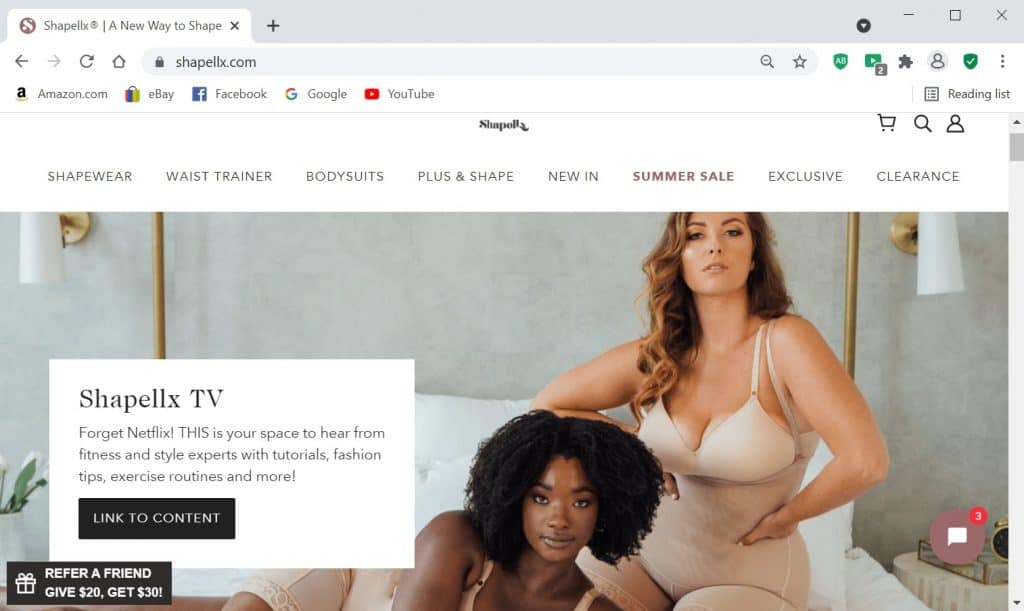 Shapellx has a beautiful website filled with lovely curvy girls. The website is inclusive of many under-represented shapes. It's filled with strong women of color and varied backgrounds.
It's easy to navigate their shapewear, waist trainers, and bodysuits. It also has a seasonal sale section and a clearance section.
Shapellx has 4 core designs to keep you looking and feeling your best.
CoreSculpt: This shapewear range has a strategic slimming ability and shapes the tummy like nothing else. When I want to leave the house feeling like a superwoman this is my go-to range from Shapellx.
PowerConseal: This line is made of fabric that is slimming and versatile. It's seamless and comfortable. If you're always on the go like me then you will love this.
NeoSweat: This line is the fitness accessory that I don't go to the gym without. It keeps everything in place during a tough workout so you can feel confident and not look around worried about what people are thinking.
AirSlim: Form meets function in this collection of life-changing shapewear. If you are looking for comfort while achieving that perfect seamless slimming look then this is the collection for you.
All four collections are made with Shapellx Green Fit technology. This is a sustainable, durable fabric that provides comfort and support.
The fabric is manufactured with 4 key elements.
High Elasticity to be flexible, molding and fitting your beautiful curves.
Suppleness to create an amazing texture and shape for a long period.
Ultra-breathability to keep you feeling light and dry.
Soft Support with a distinct weaving structure to ensure comfort all day.
Shapellx Pros and Cons
I have been fooled in the past by companies with "feel good" marketing that haven't lived up to their promises. That's why I always look at a company's pros and cons before purchasing. After all, no company is perfect.
Shapellx Pros
10% off for new customers
Referral program: invite a friend and get $30
Afterpay option
Green Fabric Technology
Free shipping on orders over $80 in the US
100% guarantee within 60 days
4 innovative support designs
Versatile: from daywear to sportswear
Sales Section with up to 70% off
Positive Reviews
Shapellx Cons
Some customer service complaints
Can only be purchased online
Shapellx Before and After
It's not enough to just talk about feeling good, it's time to look good. Luckily you don't have to take my word for it you can see for yourself the miracle that is Shapellx.
Chloe Elise has a YouTube channel called xoCholeElise catering to curvy women. She has tried on the NeoSweat Latex Triple Belt with Hook waist trainer. You can check her out before and after with the shapewear on. She looks amazing with her new hourglass figure even if she received the waist trainer a size too big.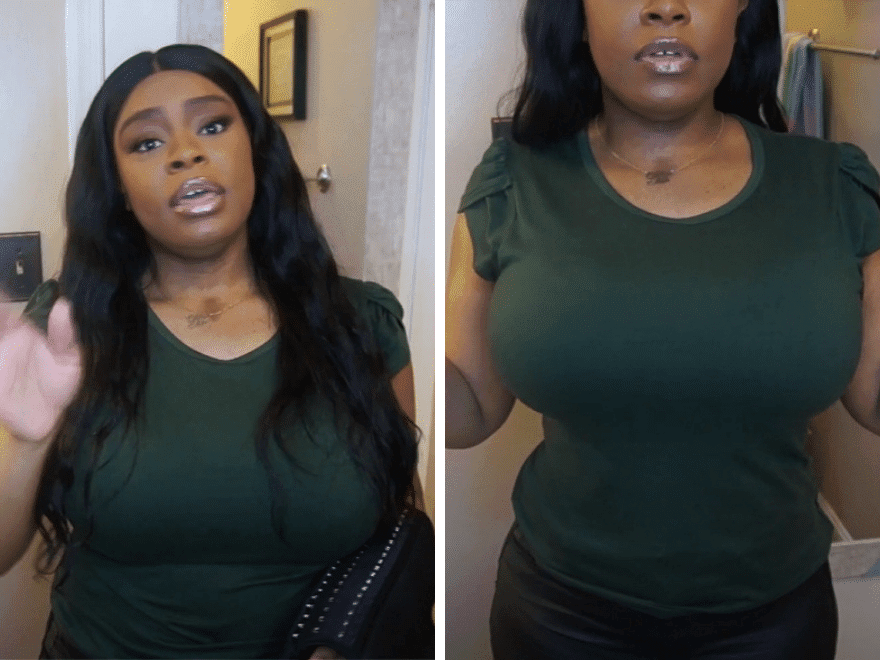 Chloe also tried on the AirSlip Strapless Power Body Shaper with Butt Lifter. She looks amazing and feels great in this piece. She says this is a piece she would wear all time.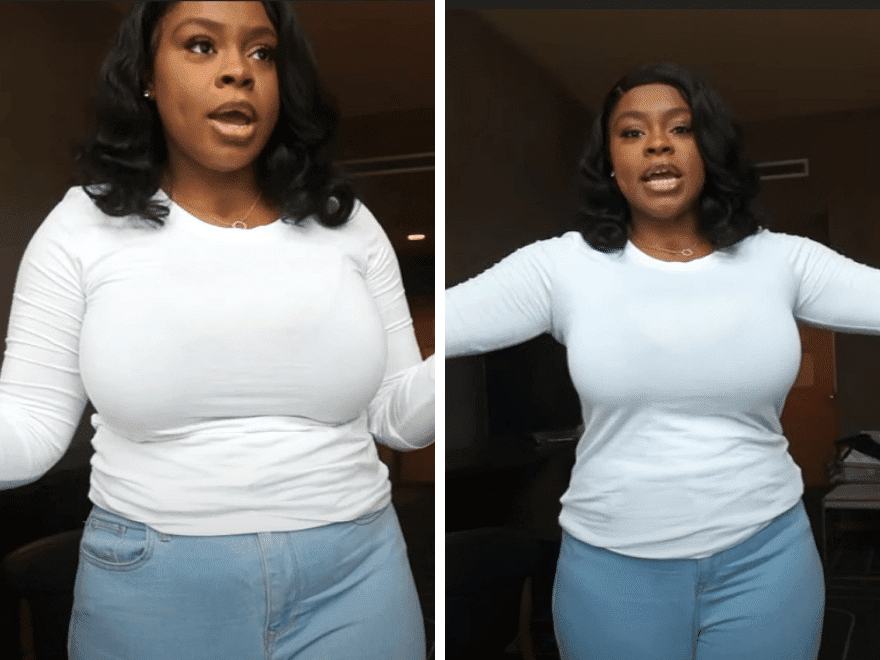 Patra Denise is another YouTuber with a channel called Forever Patra Denise. Her video has side-by-side comparisons of her with and without her Shapellx. She tried it on with several different outfits. Patra said she felt good and supported and would wear shapewear more often.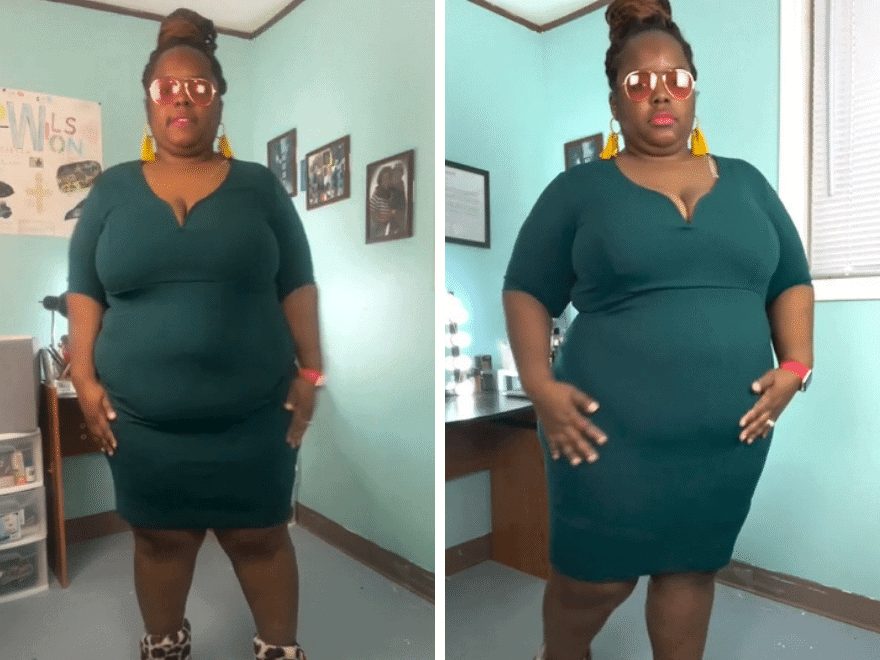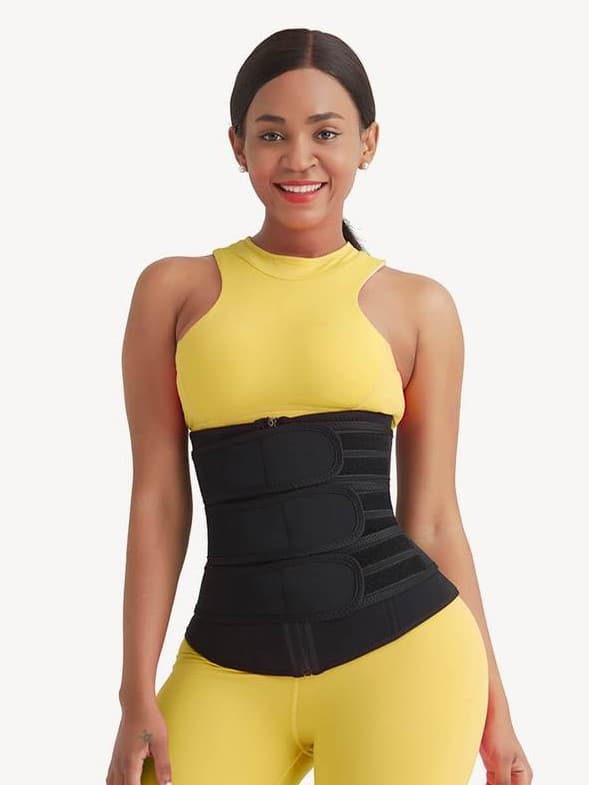 Shapellx Plus Size Waist Trainer
This is one of my favorite items on Shapellx. Did you know that this shapewear can increase your thermal activity and stimulate sweating? With this piece, you are burning belly fat while wear it.
It comes with three belts for amazing control of your abdomen and waist. You adjust to your comfort level.
This piece has 7 steel bones that help strengthen and shape.
The core is made of latex which helps in weight loss, and waist sculpting.
When you attach the belt you control the shape of your waist. It flattens the stomach and leaves you feeling slim and fabulous.
If you have an hourglass shape you're going to love this. I have a normal torso shape and I love the look and shape it gives me.
This waist trainer is available in sizes S to 6 XL. It comes in colors black or rose-red.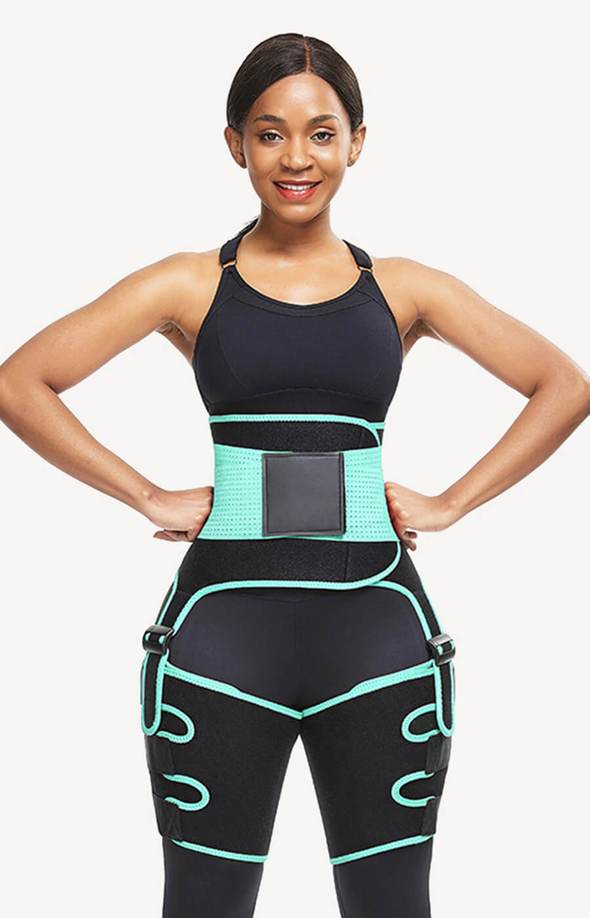 Shapellx Waist and Thigh Trainer
Wear Shapellx Waist and Thigh Trainer to the gym. It helps increase sweat and circulation while you work out. The neoprene fabric is comfortable and flexible.
The design is soft against the skin but is also non-slip and gives me amazing support throughout the day.
There is a detachable wrap strap at the waist that provides a strong durable compression. This way you can adjust the tightness as you prefer.
The Shapellx Waist and Thigh Trainer come in 5 colors.
I would order it as soon as possible as it's currently available with a 60% discount.
A quick tip: this piece runs true to size so don't order something smaller or larger than you would normally get.
Check out how to wear this piece here.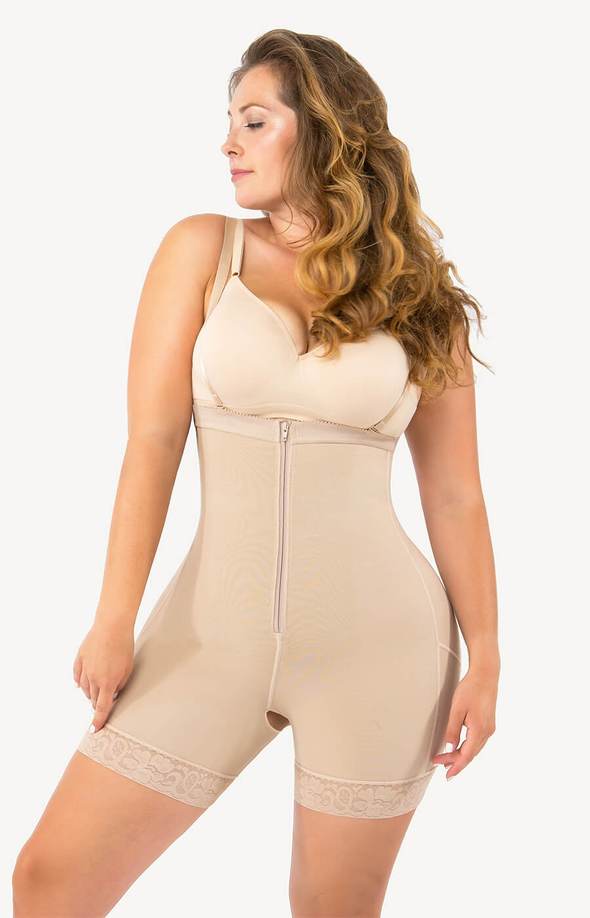 Maybe you're like me and need an extra boost in the bum? If so you'll love the Shapellx Shapewear Shorts. These miracle workers will smooth out your hips and highlight your waist making you look like the goddess you are.
These are great on the tummy. The built-in waistband has a silicone insert that adds extra control and firmness. These are my go-to everyday shapewear shorts.
Have a removable shoulder strap. Again I love the versatility. I wear mine without the strap but I love the option. The rubber sides of these shorts mold to your thighs and snug up against you for a perfect fit.
The fabric has three layers around the abdomen. This is my little secret for concealing minor imperfections in the tummy area.
They are breathable and the inner layer of fabric absorbs moisture so you don't have to worry about sweat. These are so comfortable. No pinching, bunching, bulging, or slipping.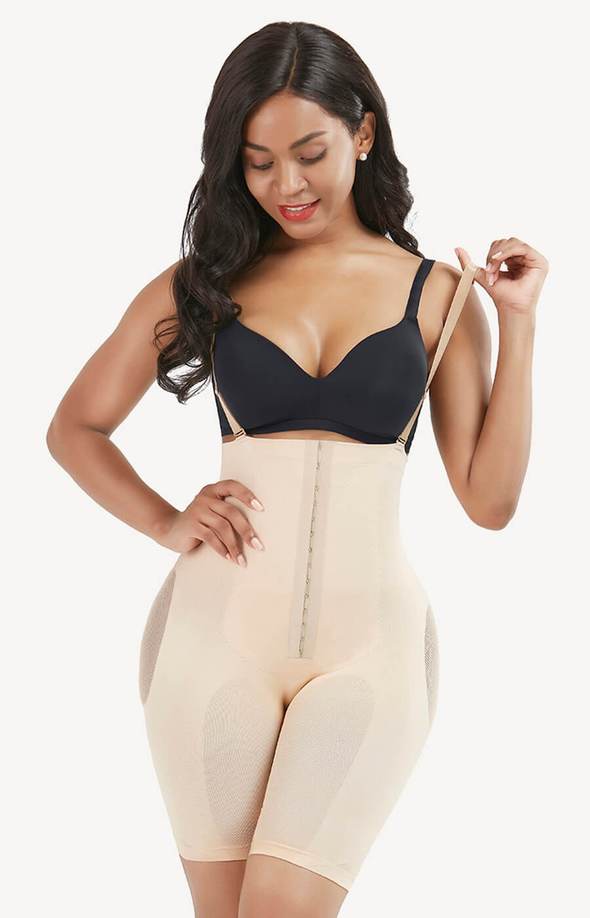 Shapellx Butt Lifting Shapewear
If you want something that addresses all your problem areas in one go, then this is the piece for you. It trims the tummy and hugs the hips, is perfect for all-over smoothing. I love how it erases my little back bulge.
Don't worry about breathability. I wear this with both jeans or a cute dress and I have never had any problem with sweating.
This piece features an underbust bodysuit. It has a zipper with interior hooks that you don't even notice under your clothes. Like many of their pieces, it comes with adjustable straps.
This will slim you down to the mid-thigh. I love the fact that this piece doesn't roll down like other shapewear I bought in the past.
Shapellx Reviews
Shapellx YouTube Reviews
I'm not the only woman trying Shapellx on for size. Many YouTubers are getting in on this shapewear phenomenon. They are also racking up reviews on Trustpilot.
YouTuber Sacriana Ware reviewed Shapellx had this to say:
"Let me tell you about my favorite part because your girl doesn't have a lot of booties but with this, I do. It has this great loose material to accentuate the buttocks and it cusps underneath. "
Sabrina tried her shapewear on with a gorgeous blue dress and she looked amazing. She has "curves galore" and she looks like a million dollars. As she says: "It speaks for itself 10/10."
Another YouTuber Adrina Ragland from the channel ForeverAdrina tried the AirSlim Firm Tummy Compression Bodysuit with Butt Lifter. She loves the breathable material and the shape of the butt. It's also important to her that the crotch has a zipper because when she goes out she doesn't want to get completely naked to use the lady's room. She looks great in her shapewear.
Shapellx Trustpilot Reviews
On Trustpilot Shapellx has over 4 thousand reviews. Overall they get 3.9 out of 5 stars with thousands of excellent reviews. I noticed in the reviews that many people are returning customers. Out of the small minority of negative reviews, some complained about the response time of the customer service.
Shapellx vs. Spanx vs. Shapermint
Spanx.com, Amazon, Spanx retail stores and department stores

Also it has Packs & Bundles

Accessories (bra savers, nipple cover, wash bag and etc)


Clothing (jeans, bodysuits, jackets and etc)


10% off for new customers


refer program - invite a friend and get $30

shapewear for any occasion


sale section with sales up to 70%

many reviews right on the website

almost 20 years of experience


it makes you look skinnier

Some people complaint about customer service


Only can be bought through website, no shops

As each product has separate sizing you can't just pick based on what you've bought for other Shapermint products.

As each product has separate sizing you can't just pick based on what you've bought for other Shapermint products.

Some models have really low scores

Free shipping on all orders over $80 in the U.S

Free shipping for all orders over $50
Shapellx has changed my life. I can wear what I want with confidence now.
However, they are far from the only shapewear company on the market. How does Shapellx compare with similar companies Spanx and Shapermint?
Read our Spanx vs Shapermint review for all the details!
Shapellx FAQ
Shapellx Phone number
Shapellx can be reached at [email protected] or by phone at 1 (402) 979-6372
Shapellx Discount
The company offers a 10% off discount for new customers
Shapellx Returns
Shapellx offers a 100% guarantee on unused items in their original condition and packaging within 60 days for an exchange or refund.
They ask that when you receive an order you try it on over panties or undergarments. They cannot accept worn items for hygienic reasons.
Is Shapellx Worth It?
I think back on my teen years when I felt ashamed of my curves I realize how wrong I had it. Today, I'm proud to be a larger, curvy, strong woman.
I only wished that Shapellx would have been around sooner. With their great reviews on YouTube and Trustpilot, you can be sure they are the real deal. They have a great range of products and you have 60 days to return if you are not happy with the size.
To all the curvy girls out there, I hope you enjoy shopping for your body. Thankfully we can finally feel sexy, strong, empowered, and united.