Shapermint vs Spanx – let's compare the two of the most successful shapewear companies, Shapermint and Spanx. They are both awesome brands – but are they on the same level?
How to decide which brand offers the best shapewear?
You may feel overwhelmed if you're searching for the best shapewear brand, especially since there are endless options that make the same promises.
We took the time to compare the most popular shapewear brands based on price, reviews, rating, quality and products, and only two made it to the next round: Shapermint and Spanx.
Both are successful brands that focus on shapewear and underwear, but the main difference between them is that Shapermint is an online shop that offers a curated catalog from different top shapewear brands. Spanx, on the other hand, designs and manufactures its own products.
Related: Shapellx Review: Is This Shapewear Brand Legit?
Shapermint Review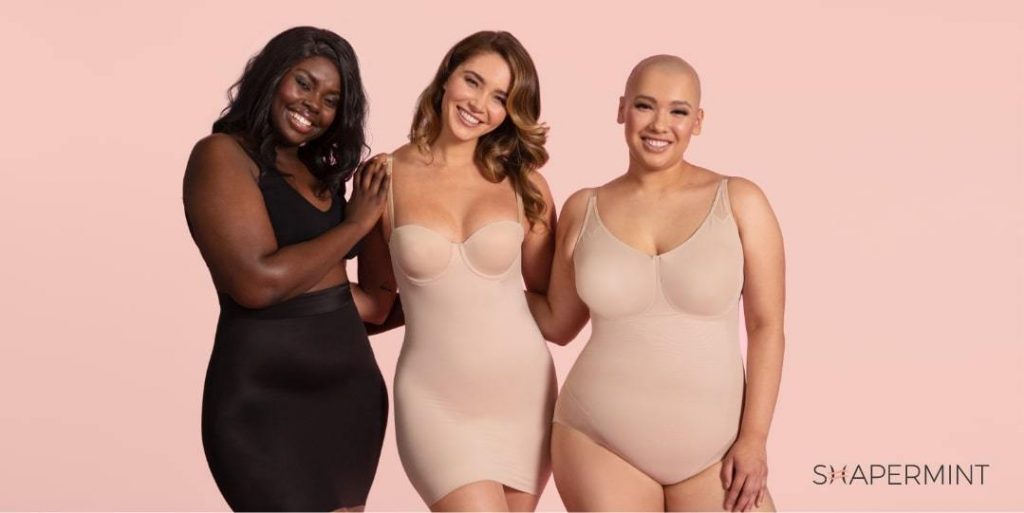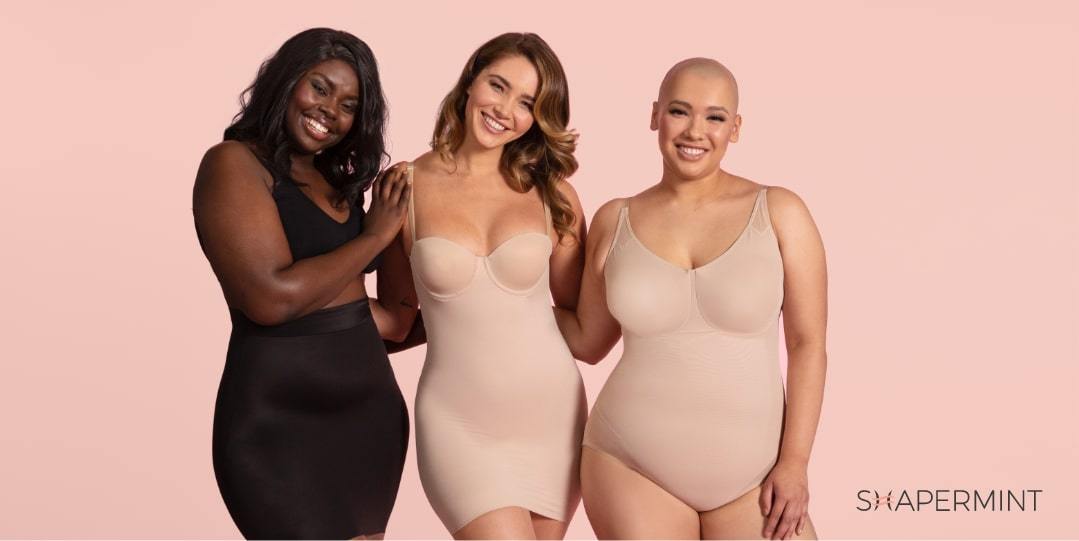 Shapermint was founded only two years ago, but it has established itself as a one of the best online shops for shapewear. Thanks to their carefully curated brand catalog and lines, they can successfully address their main goal: make women feel confident and look beautiful with their bodies.
That's why they only select top brands with the highest quality. You will find brands like Maidenform, Miraclesuit, Bali, Wacoal, Empetua, Curveez, Squeem and many more, so you can rest assured knowing that anything that you buy from Shapermint is made with the highest standards.
The success of this online shop lies on these carefully selected brands and their inclusive message that's also coherent with their range of products and sizes. In less than three years Shapermint has amassed an impressive community number: more than 4 million members that share the same values and goals.
So not only are they a shapewear shop, but also a movement that promotes self-love. It's inspiring to watch their videos where they encourage women of all sizes and ages to embrace the beauty of their bodies.
They've also done a great job in guaranteeing an excellent shopping experience. Knowing that buying shapewear or underwear is not as easy as buying clothes, Shapermint not only provides a wide size range (from XS to 4XL), but also lets you get in touch with a fit expert through a live chat.
Furthermore, they also have a 60-Day Fit Guarantee: once you receive your product, you have 60 days to decide if you want to keep it. If you didn't like it or didn't fit as you expected, you can easily exchange it or return it within that time frame.
You May Also Like: Angara Jewelry Review: Your New Go-To for Custom Fine Jewelry
However, some users have mentioned that Shapermint's emails can become quite annoying. Once you make your purchase, you can get "bombarded" by these emails offering coupons and discounts, or asking for your feedback several times a day.
Another thing to keep in mind is that, although most users agree that Shapermint offers excellent customer service, some have complained that they never received a refund or had to pay a fee to return the items that they didn't keep.
Shapermint's Bestsellers:
Truekind® Daily Comfort Wireless Shaper Bra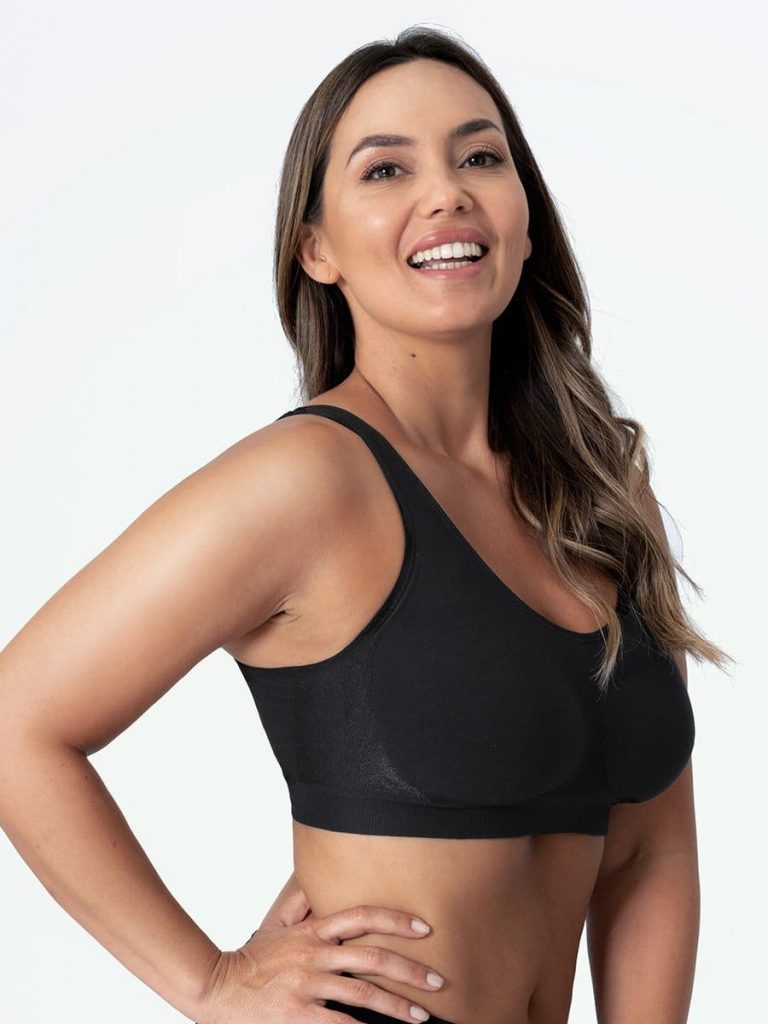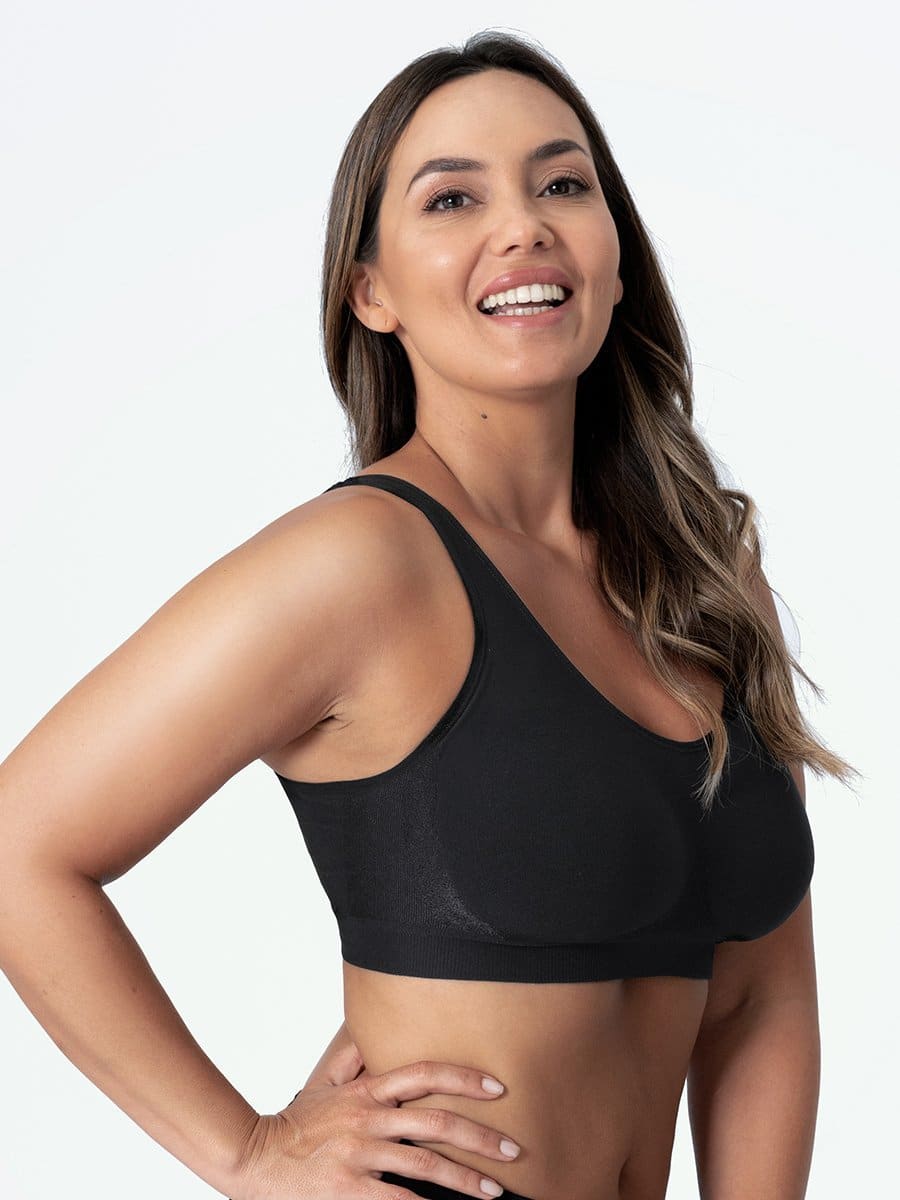 Empetua® High Waisted Shaping Leggings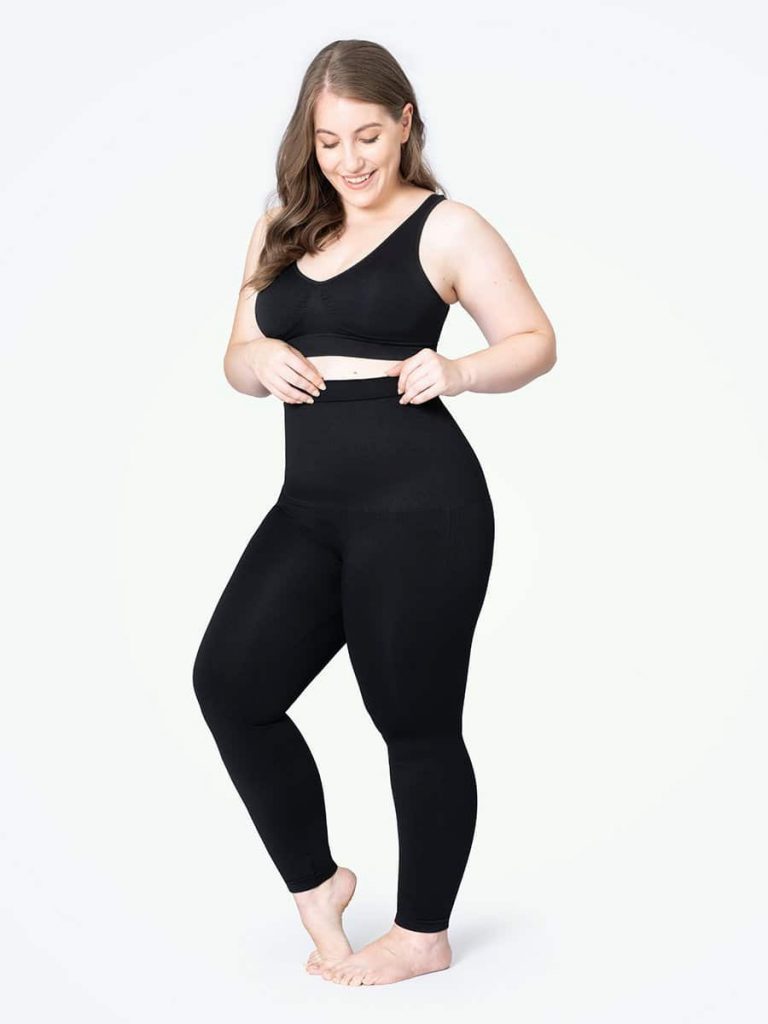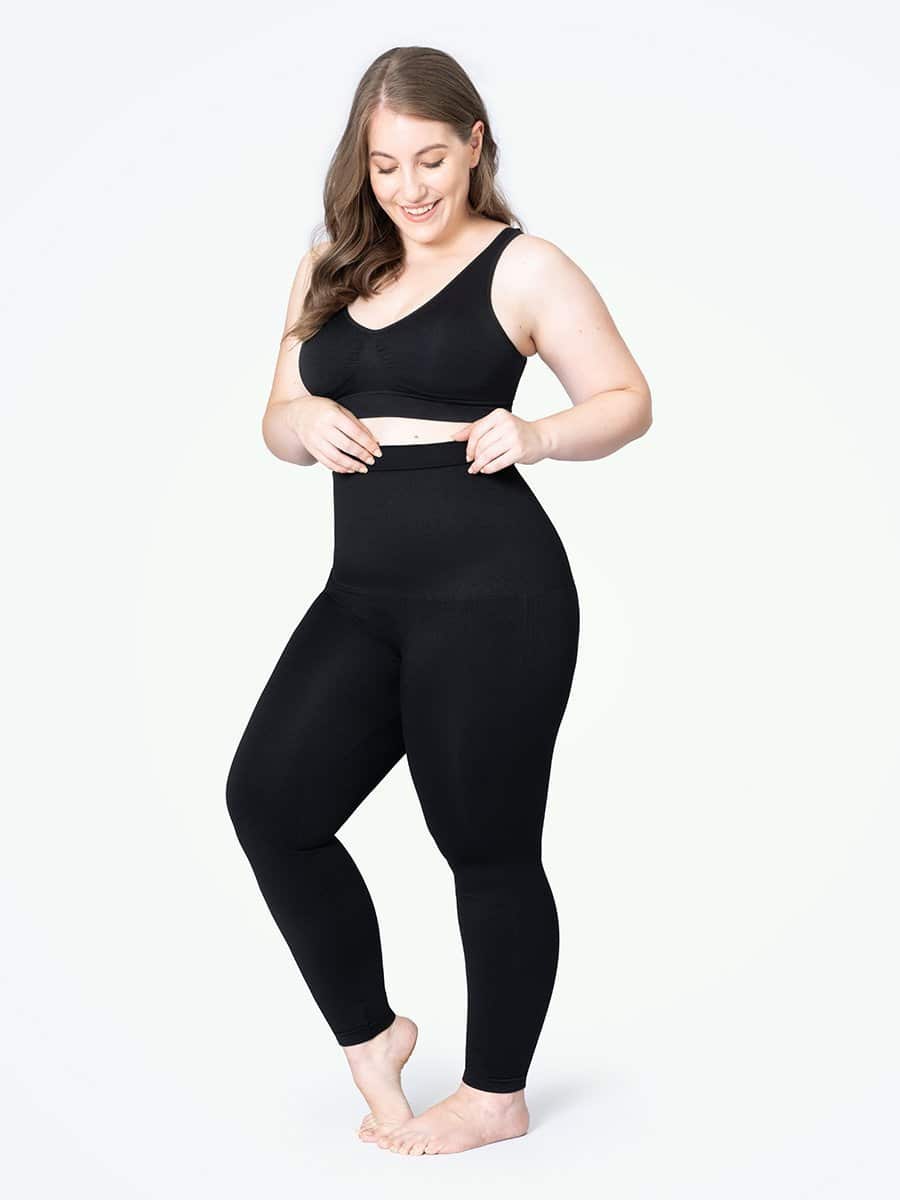 Empetua® All Day Every Day High Waisted Shaper Boyshort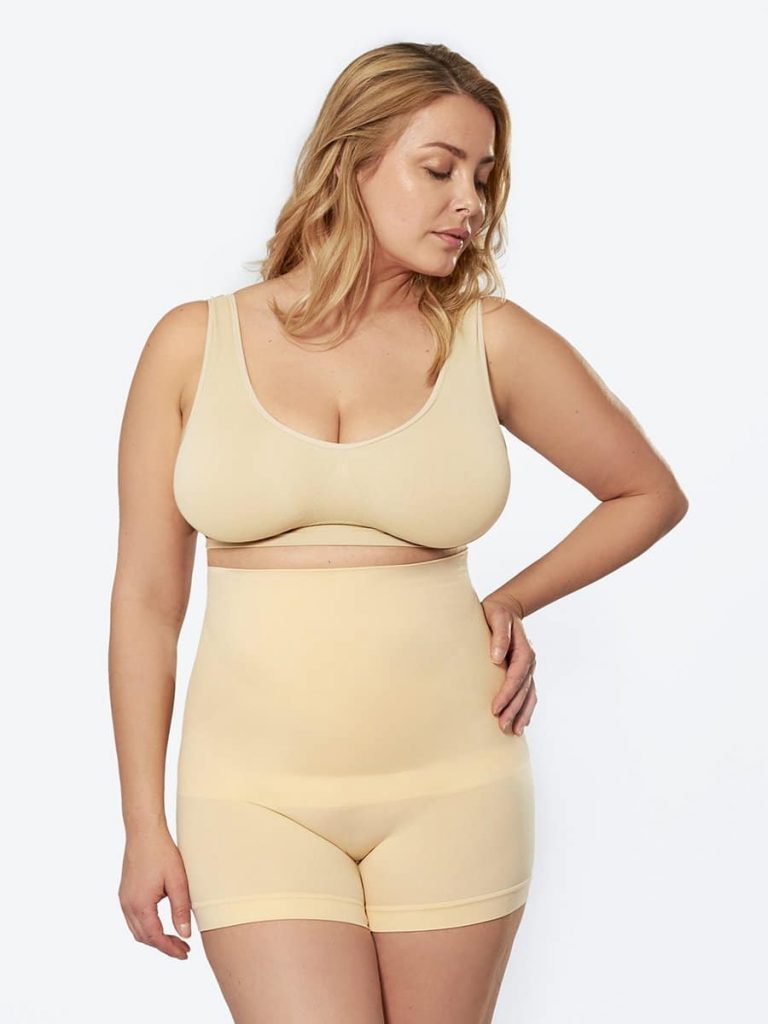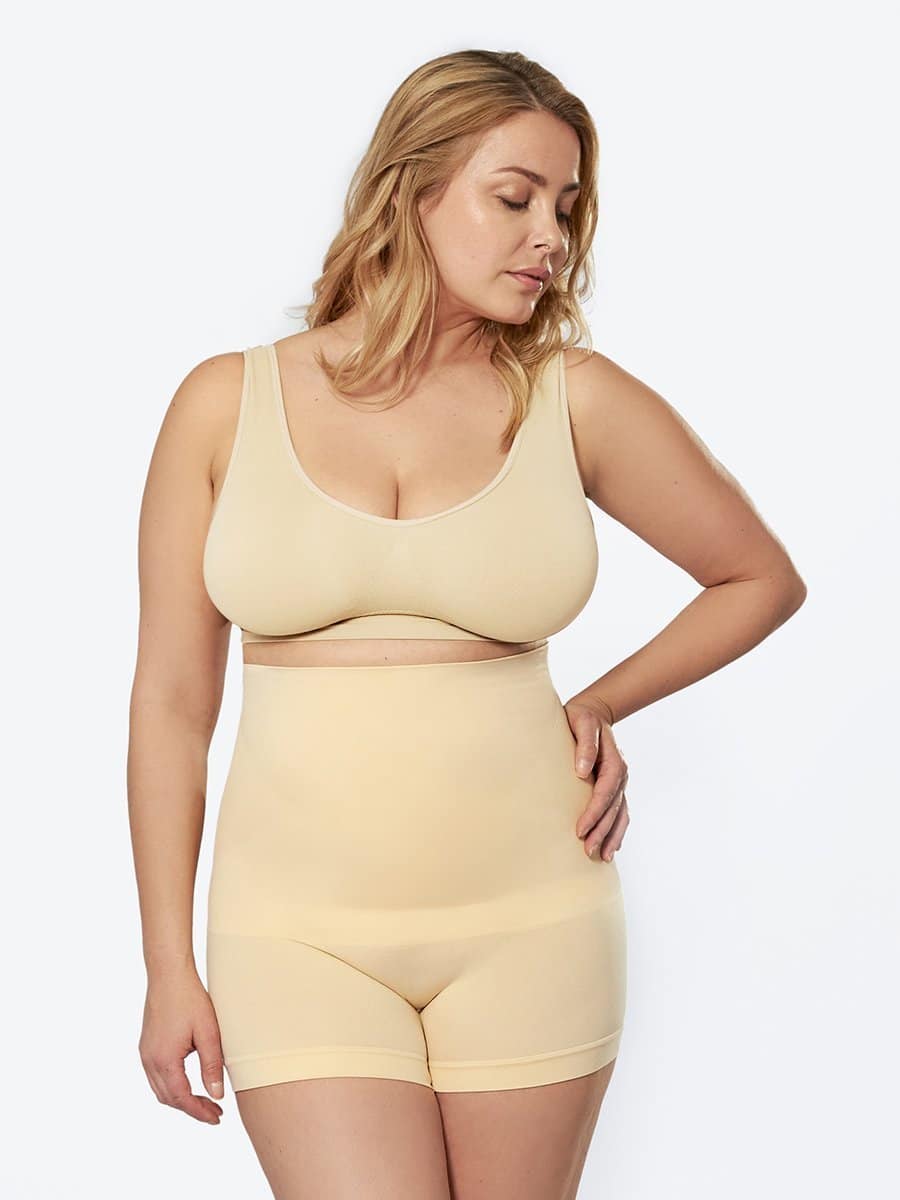 Truekind® Everyday Essential Throw-on Wireless Bra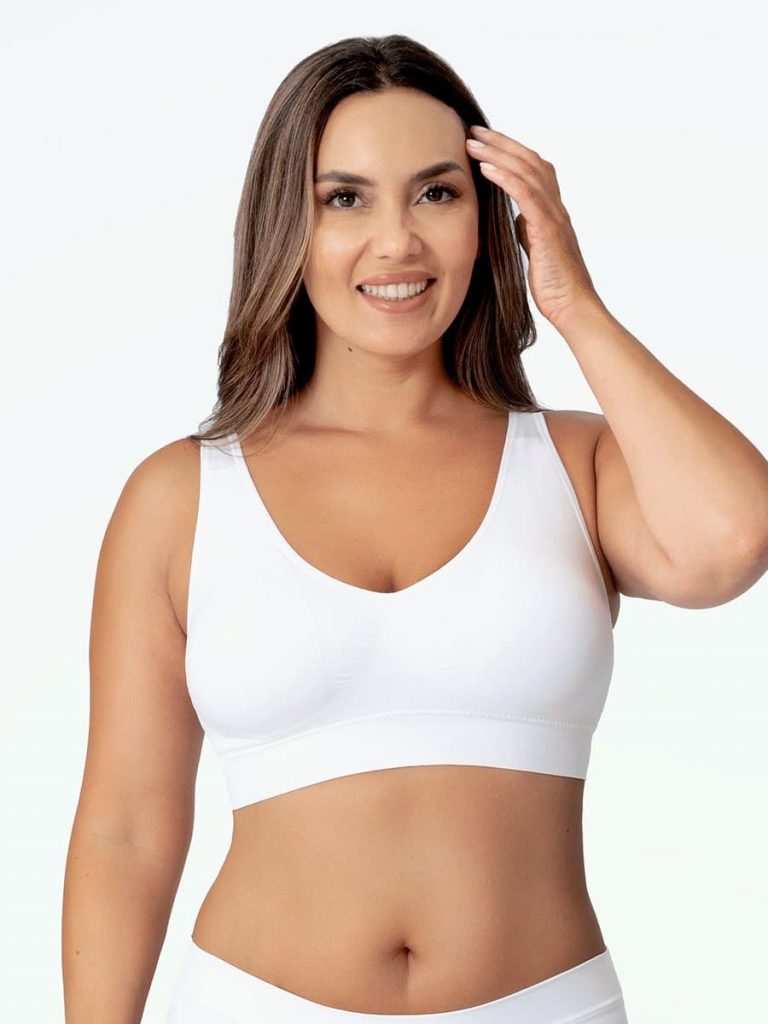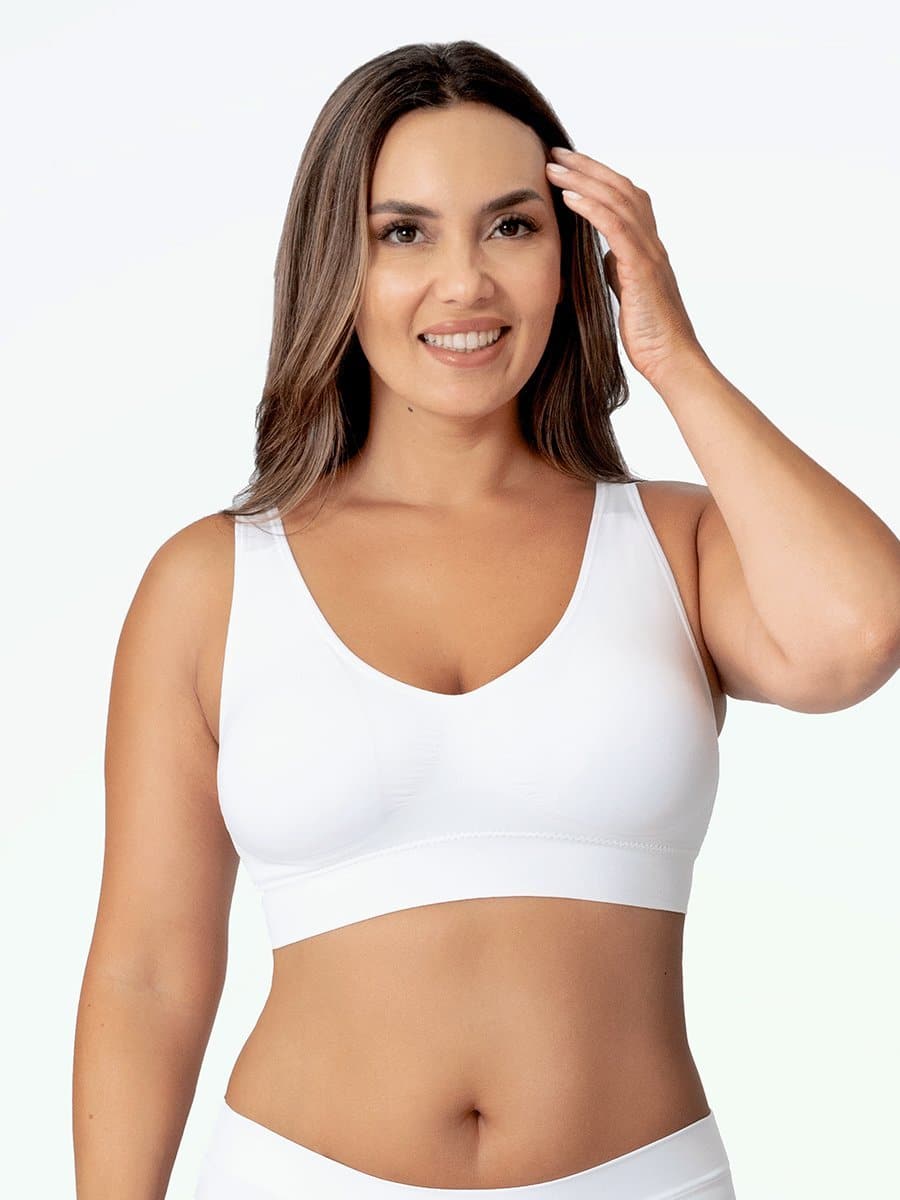 Miraclesuit® Sexy Sheer Shaping High Waisted Brief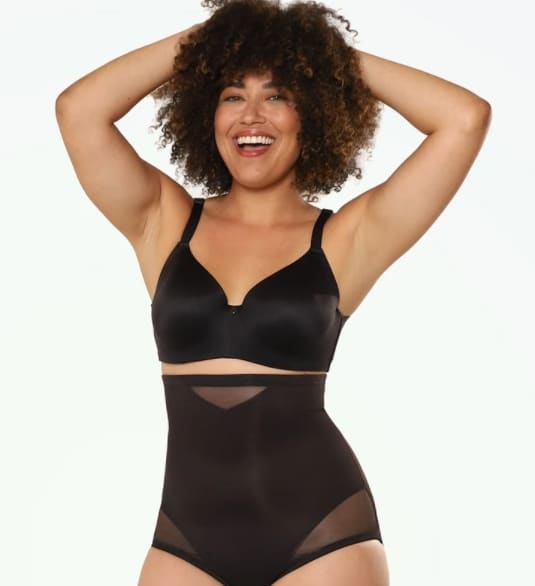 Returning Shapermint
If you purchased a product and decide it's not for you, Shapermint gives you 60 days to return or exchange it. The exchange is 100% on them, no extra fee for you.
However, if you want a refund, they do have a return fee of $4.95 but guarantee they'll process the refund right away, which will take 5-10 business days to reflect on your account.
Are Shapermint clothes good quality?
You will notice that Shapermint's prices are not as expensive as other shapewear brands, but does this mean they're not as good?
Considering how customers give this online shop amazing reviews on any marketplace, we must say that yes, Shapermint do offer high-quality shapewear that is long-lasting and comfortable.
Out of their 9 brands, Empetua the is a favorite one with 14 bestseller products (more than half of their entire catalog), followed by Curveez and Truekind. If you want to try any of Shapermint's products, we'd suggest to go for any of these brands.
Spanx Review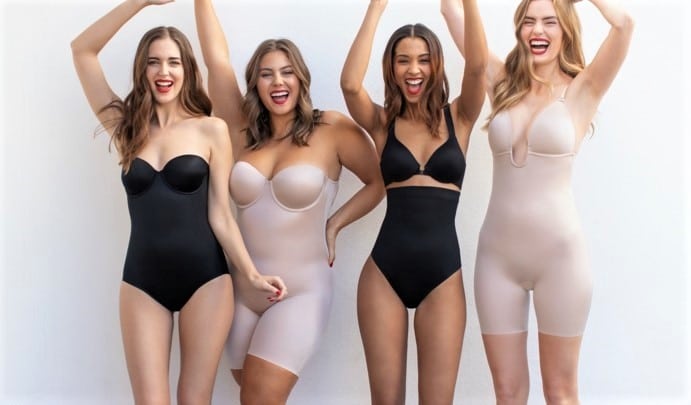 Spanx is a shapewear brand that has become synonymous with achieving a slimmer silhouette that lets you wear your tightest clothes. From their iconic shaping briefs and leggings to clothing and activewear, Spanx promises to boost your confidence by making you feel your best.
Back in 1998, Sara Blakely realized that she didn't have the right undergarment that would smooth out her legs, and became aware that just like her, women around the world were facing similar issues. Spanx was born to fill that void.
Fast forward to 2020, and not only did Sara become a billionaire, but her brand has become a leader in the shapewear industry.
Spanx addresses women's most common problems when dressing. Each product category has different features that offer different support levels, designs, construction and fit in order to target your specific need.
It also has its own design team and manufacturers, as opposed to Shapermint which only curates their catalog. This gives Spanx more control over their own products and lets them be more innovative than its competitors.
This brand is all about shaping your body without compromising comfort. In fact, "comfortable" is one of the words that stands out the most among reviewers when describing their products.
Just like Shapermint, Spanx's website offer a fully detailed explanation of each product and lets you live chat with their customer service representatives. They also have a virtual styling service in case you want a more personalized experience.
However, the website doesn't give you any information regarding reviews or ratings, so you have to do a little research on other online shops like Amazon or Nordstrom to know what customers think about a specific product. I found this quite annoying because I couldn't see what customers were saying about the product I was interested on.
Spanx's Bestsellers:
Faux Leather Leggings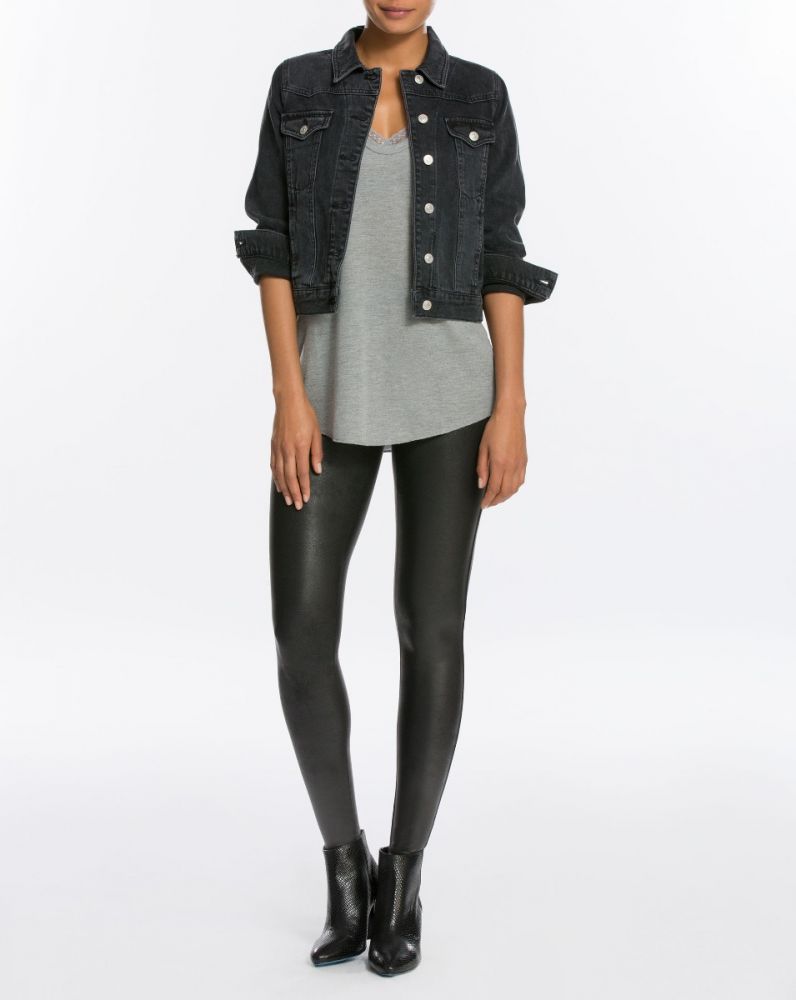 Bra-llelujah!® Full Coverage Bra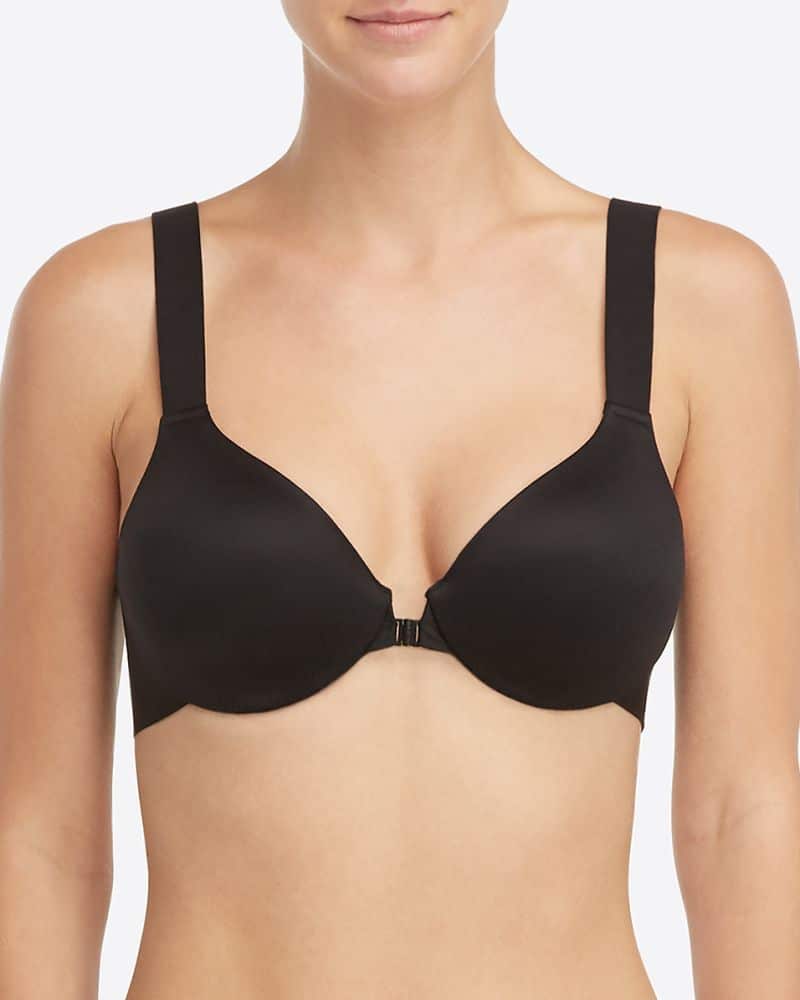 OnCore Mid-Thigh Short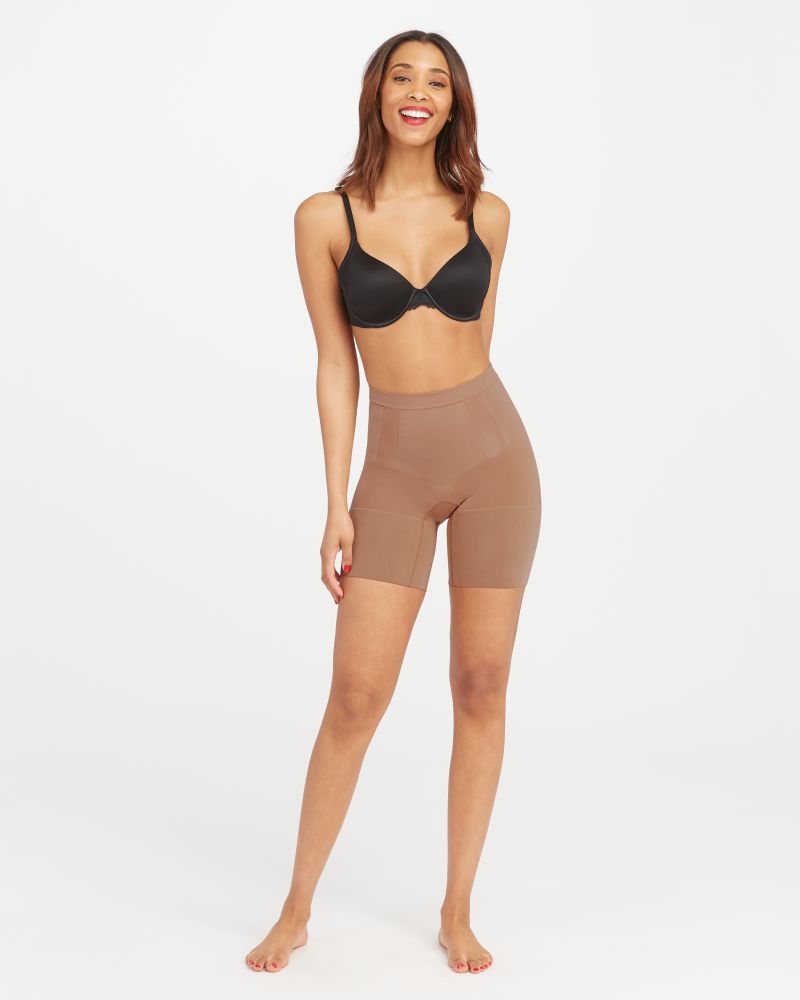 Low Profile Minimizer Bra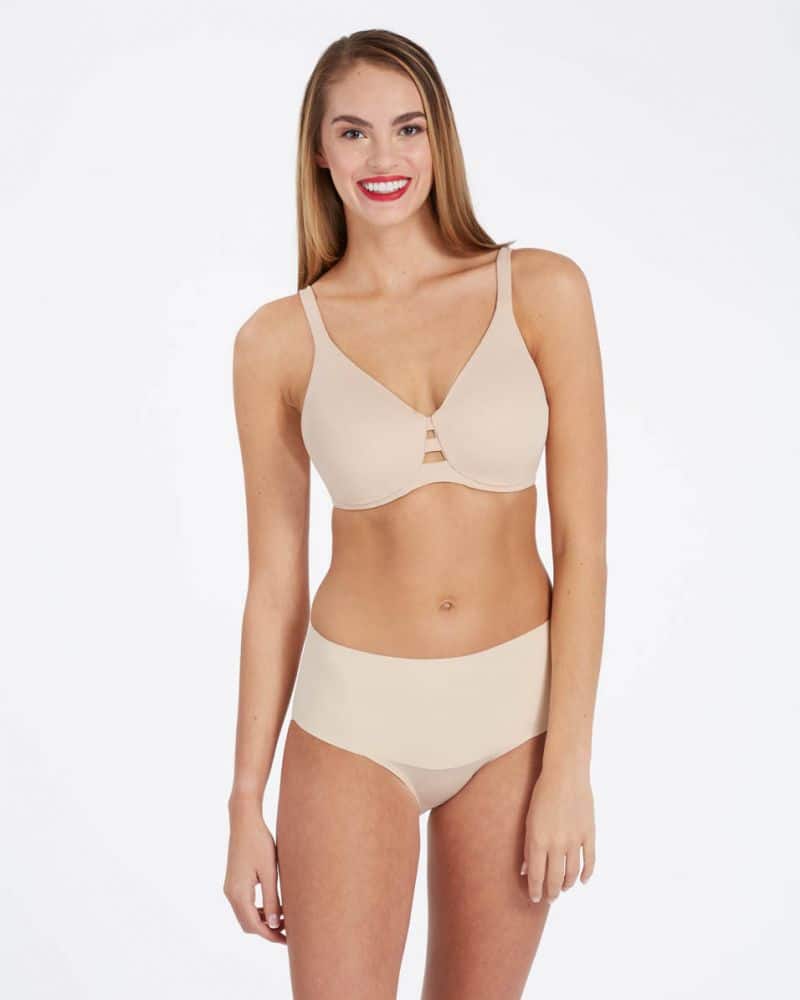 Under Statements® Thong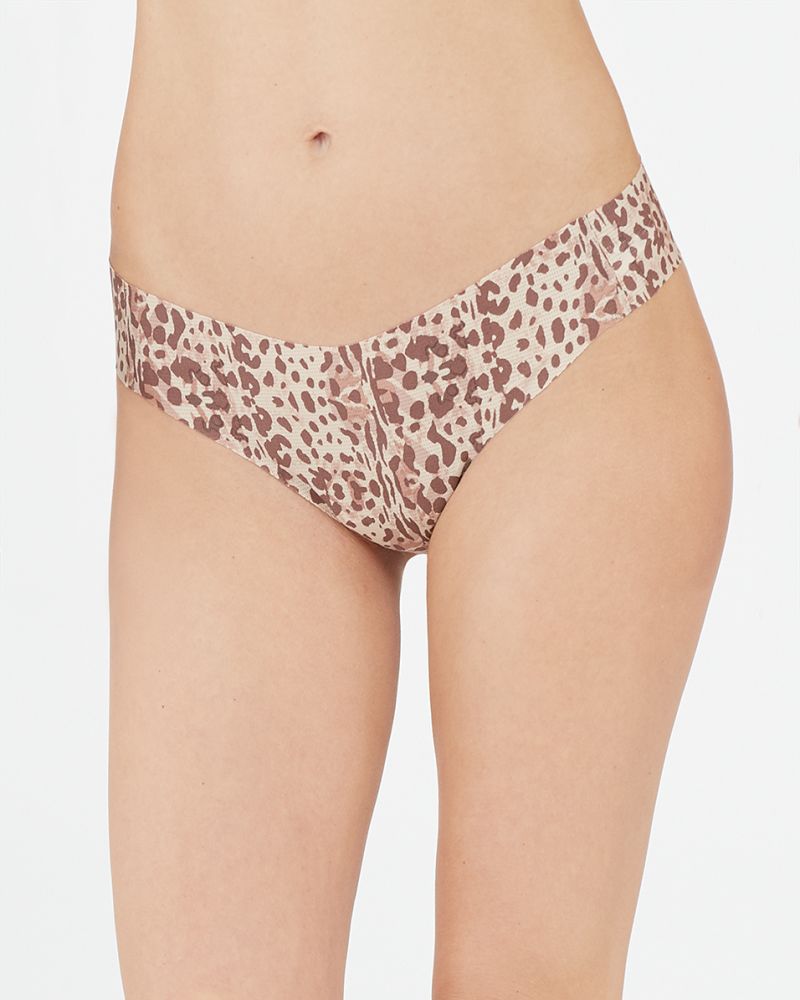 Distressed Ankle Skinny Jeans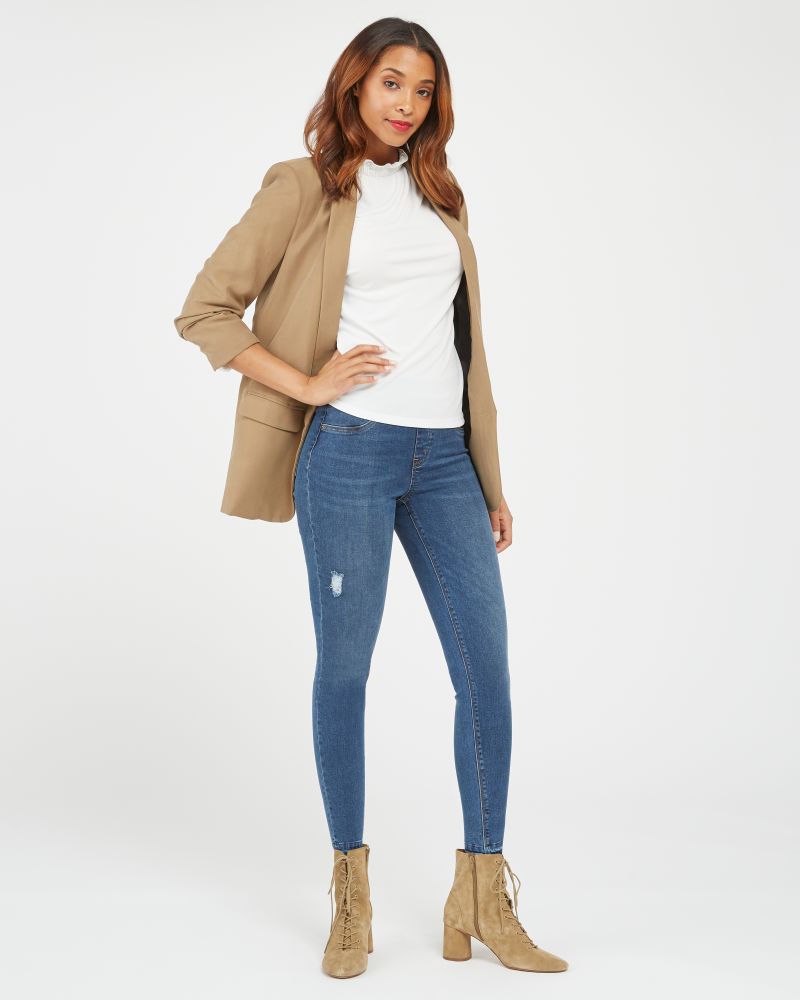 | | | | |
| --- | --- | --- | --- |
| | | | |
| | Tight-End Tights®, High-Waisted | Perfect tights for tummy shaping | |
| | High-Waisted Shaping Sheers  | Most versatile tight option | |
| | Footless Higher Power Capri | Best tights for a flawless finish | |
| | Reversible Mid-Thigh Shaping Tights | | |
| | | Best tights for a natural leg look | |
Returning Spanx
Spanx's return and exchange policies are similar to Shapermint's, the only difference is that they give you 90 days to make your decision instead of 60. The original shipping cost is not covered, but the new one is completely free.
You can expect a refund within 10 business days of your return order. Keep in mind that they only accept returns or exchanges if the product was purchased from their website.
Are Spanx's clothes good quality?
Spanx's products are on the pricey side but only because they make sure that they're made of the best materials. One of the qualities that stands out the most from reviews is their ultra-soft fabric that makes you feel comfortable all day long.
Also, Spanx is well-known for its sculpting effect which is achieved thanks to the most innovative technology. So yes, Spanx do offer high quality items that are worth the splurge.
Pros and Cons
Since Shapermint and Spanx are two successful shapewear businesses, deciding which one is better can become a tough choice, especially if you haven't tried any of them before.
So let's take a look into their pros and cons to find out which one works better for you.
Shapermint PROS:
POSITIVE REVIEWS about SHAPERMINT:
I absolutely 100% recommend Shapermint. Their customer service is the best I've ever experienced, I had issues with sizing and they went above and beyond to please."
"I live in Shapermint products! They're comfortable and give me confidence. But even more than that, the customer service is beyond anything I've ever experienced."
Shapermint Cons:

NEGATIVE REVIEWS about SHAPERMINT:
Sizes are ridiculous!i now own 3 that won't fit."
Misleading information on returns. Beware they charge you $4.95 plus shipping to return items. Company did not work with me regarding returns in terms of offering a different size".
Spanx PROS:
POSITIVE REVIEWS about SPANX:
"Good hosiery and average shapewear. They last well and are good value for money"
"The quality of their products is outstanding. Their customer service is top notch and their return policy couldn't be any better."
Spanx CONS:

NEGATIVE REVIEWS about SPANX:
"I bought 2 pairs of Spanx. I will never buy them again! They ripped on me"
"VERY poor shipping and customer communication."
SHAPERMINT VS SPANX AT A GLANCE
Also it has Packs & Bundles

Accessories (bra savers, nipple cover, wash bag and etc)


Clothing (jeans, bodysuits, jackets and etc)


many reviews right on the website

almost 20 years of experience


it makes you look skinnier

As each product has separate sizing you can't just pick based on what you've bought for other Shapermint products.

Some models have really low scores

Free shipping for all orders over $50.
Shapermint vd Spanx: which one is the winner?
There's a reason why this article focuses on these brands: they're both extremely successful in the shapewear industry and have amassed a large community of fans.
If you're looking for new shapewear and don't know which one will work better for you, I'd suggest taking a look at each company's website. Both have their pros and cons, but you may find that there's one that speaks more directly to you than the other.
Last but not least, regardless of which one you choose, always double-check your size to avoid the hassle of returns or exchanges.
You may also be interested: