You want to know how to be a baddie. And we have the answer. When leisurely scrolling through your Instagram feed, you are most likely to encounter confident individuals who carry out the baddie aesthetic well. They sport the trendiest outfits, their hair is always on point, their makeup is impeccable, and their best feature is how they effortlessly ooze confidence.
Being an Instagram baddie can seem daunting as it needs a lot of work. It would help if you kept up with the latest fashion trends and makeup styles, no matter how outlandish they might seem. The primary key is self-assurance.
You need to embrace your best features and refine them to show the world what a badass you are. Then, with the right mindset and clever tactics, you can embrace the baddie style and have a confident aura.
Here are some simple tips on how to be a baddie and own the bold baddie girl aesthetic.
What Is a Baddie?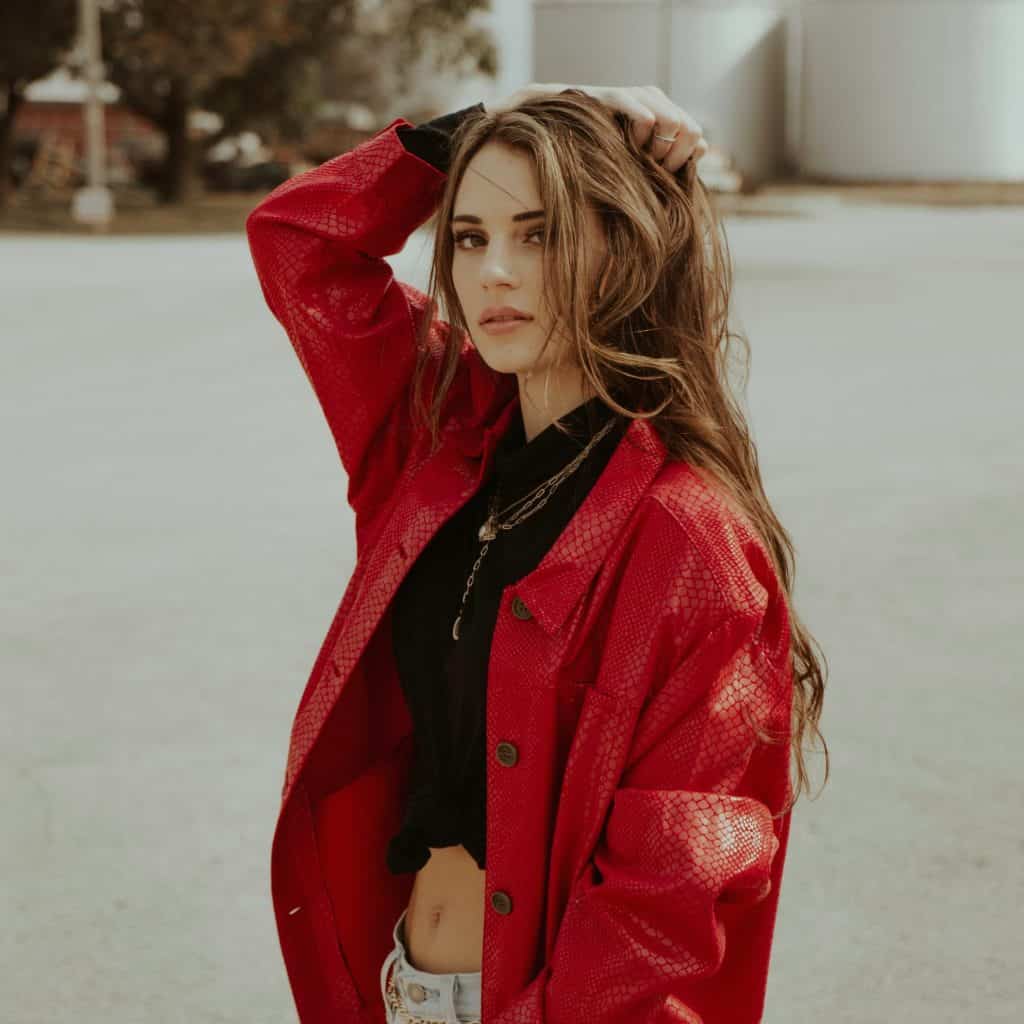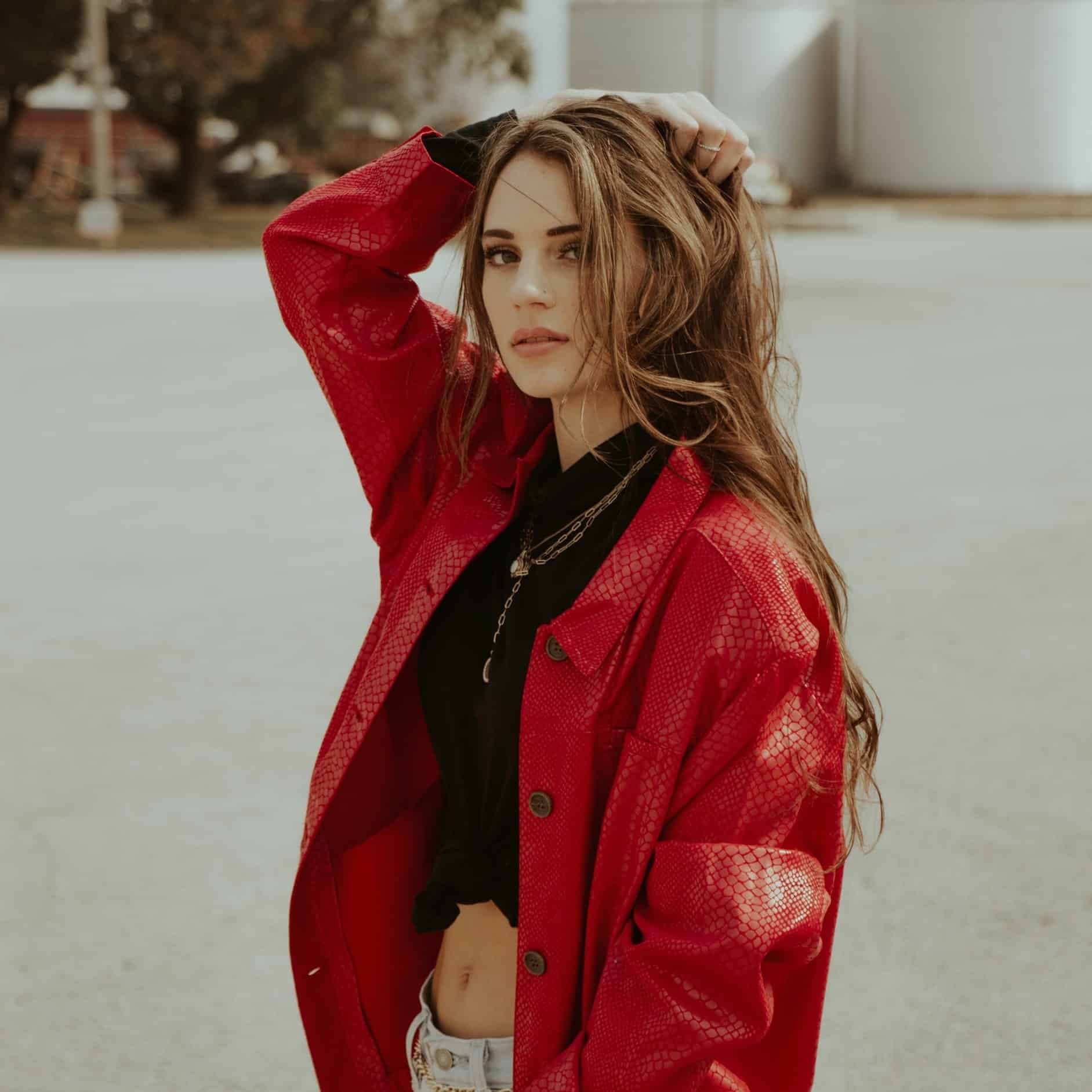 A baddie is a solid and independent individual who is up-to-date with the latest trends, fashion styles, and makeup. Most of them are trendsetters and are always one step ahead in the world of fashion. They are self-assured and know what they want.
They are incredibly assertive and sexy. Everyone wants to be like them and have them by their side. It is the modern take of being a gorgeous goddess who has the world in her palms. A baddie is the new definition of glamour and confidence.
Most baddies are famous for the latest fads, flawless makeup, and most fashionable clothes. They are beautiful people who are often envied and looked up to. These baddies are taking social media by the storm, and you can be one of them. Continue reading to discover how to become a baddie in no time.
How to be a Baddie on a Budget?
When it comes to grooming yourself, a concern might arise to be on top of the newest trends: the expenditures on all the Insta baddie outfits, accessories, and makeup. However, you can still be glamorous without spending a fortune.
For instance, if you have clothes you do not like or are simply ill-fitted, do not get rid of them. Instead, get creative by cutting, painting, and sewing them. Hone your crafting skills and revamp your clothes. You can watch tutorials on YouTube. Pinterest is a great site to get some inspiration and useful hacks. You can craft or make your baddie aesthetic outfits.
Going to the salon to get your nails and hair done is quite expensive. It is the cheapest to style your hair and nails by yourself. You can follow various blogs and vlogs for makeup, nail, and hair hacks. Thanks to the internet, you can get multiple tutorials online for free.
At first, you will be shaky with these new skills, but you will have excellent makeup skills after practicing and giving them a few more tries. With these newly obtained skills, you can doll up and be the Instagram baddie you have always aspired to be.
You do not always have to go to branded stores to get some nice clothes. Thrift stores have hidden treasures, and you never know what you can find. When you do, it is a unique find you can't get anywhere else. You can also thrift online. It might take some time and concentration, but it is worth it.
Invest in drugstore makeup and cosmetic products – as long as they are cruelty-free and clean beauty brands. Drugstores have a wide range of great makeup and cosmetic products that work just as well as expensive ones.
Always keep an eye out for sales. Brands that are known to provide classic baddie outfits like Nasty Gal and Boohoo have frequent sales. Grab the opportunity to get your baddie club outfits from these great stores. For the holiday season and Christmas, they have amazing deals where you can get your favorite clothes at a discounted price.
If you are still looking for cheaper options and dare to take some risks regarding quality, you can purchase clothes from sites like Zaful and Shein. These stores have some significant collections as well.
Outfit Suggestions for Baddies
Part of being a baddie is rocking a fashionable outfit that meshes well with the latest trends. Here are some outfit suggestions to make it easier for you to nail the baddie aesthetic.
A Stylish and Comfortable Hoodie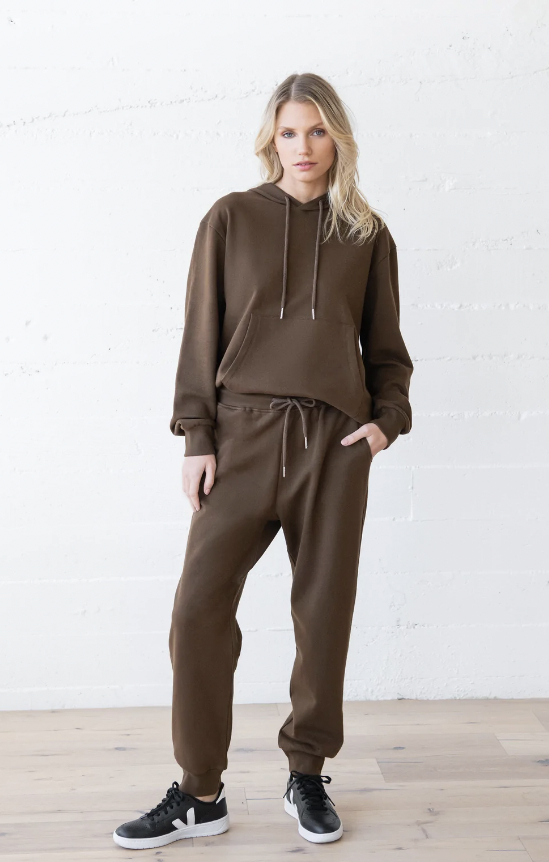 Part of being a baddie is keeping it chill. Wearing chic hoodies is a great way to flaunt your baddie persona and also be comfortable. You can try out comfy hoodies in pastel colors like powder blue and baby pink, as well as neutrals. To be more vibrant, you can experiment with tie-dye hoodies. Hooded sweatshirts are also commendable options.
We love the organic cotton hoodies from Made Trade.
A Pair of Basic Sneakers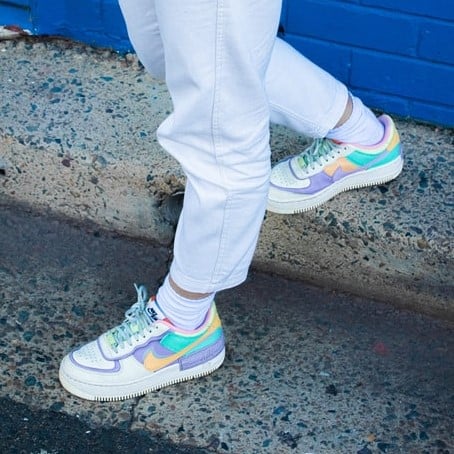 Wearing an essential pair of chunky sneakers is a great way to elongate your silhouette and make you look more flattering. This footwear is trending with the baddie style as it is easy to fashion and goes well with almost any type of outfit. Sneakers paired with a crop top and tracksuit pants effortlessly create a fresh and sporty ensemble.
When choosing the color of the sneakers, it is best to opt for neutral tones that complete the whole outfit. White is a popular baddie choice as it helps the colors of your outfit pop more and makes you look more impressive.
High-Waisted Jeans & Classic T-shirts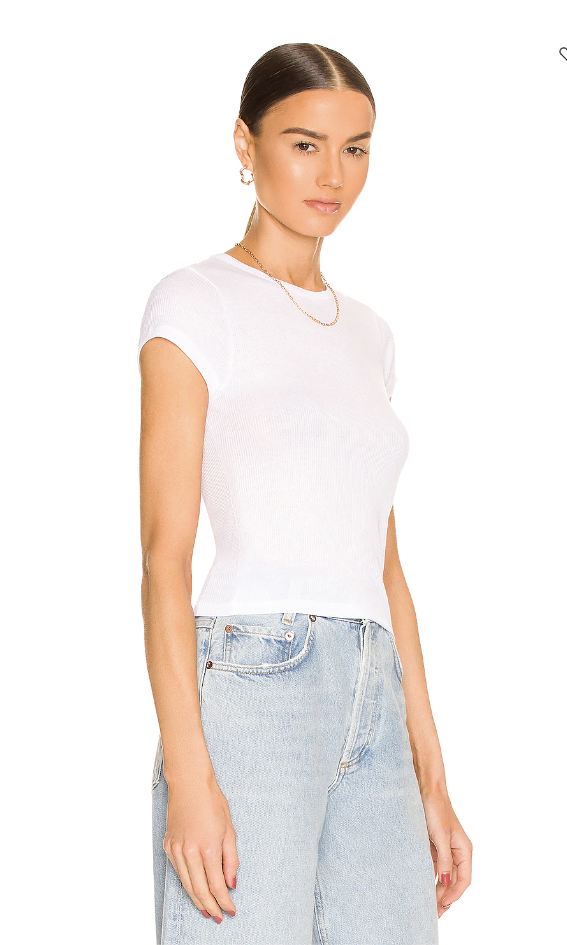 A t-shirt and jeans combo is a classic look that will always be in style. It's a capsule wardrobe staple, after all! And to know how to be a baddie is to know how to build a capsule wardrobe.
High-waisted jeans and most other high-waisted pants are great at accentuating your curves. Moreover, high-waisted pants and shorts are trending as they can effortlessly make you look sharp. Being a baddie is all about highlighting your curves and hugging your body in all the right places, and high-waisted jeans can seamlessly achieve these.
And the right basic t-shirt goes with everything.
Classic High Ponytail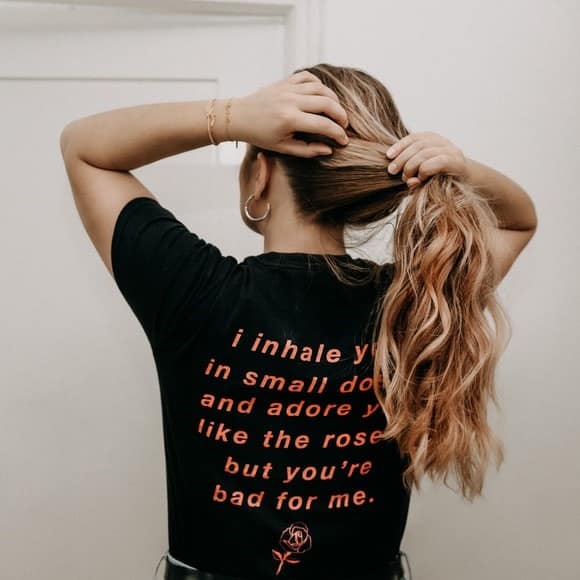 You can get some inspiration from the baddie queen, Ariana Grande, and her fantastic ponytail. A sleek and high ponytail will transform your look and will make you look like a baddie instantly. If you have short hair, you can try wearing hair extensions or a straight-hair wig.
Wear the ponytail in a manner that suits you best. For example, you can part the hair by the side or leave no parts and pull back all your hair into a sleek ponytail.
Baddie Aesthetic Outfits
One of the most popular trends right now is the Baddie aesthetic. Soft pastel tones, baggy sweatshirts, and clunky sneakers are featured in this Instagram-inspired look. The effortless chill and sleek vibe of baddie aesthetic outfits are achieved by the bold makeup paired with a sporty twist.
The main essence is to add some flattering height to your silhouette. You can mix and match layers with this style. For instance, you can don a pair of cycling shorts with an oversized T-shirt. You can also wear fitted high-waisted jeans with a quirky graphic T-shirt. You can also sport a comfortable tracksuit paired with your favorite sneakers, layered necklaces, and a beanie.
Baddie Club Outfits
When you are going to the club, aim for comfortable clothes that make you feel confident. Baddie club outfits should make you feel sexy and chic. For example, you can sport a crop top with a long fitted skirt with a slit at the side.
Alternatively, you can wear a crop top with tracksuit pants, creating an hourglass shape. You can be sexy and comfortable at the same time when wearing such an ensemble.
Baddie Makeup Tips
Besides wearing flattering clothes, baddies can also wear flawless makeup to accentuate their features and boost confidence.
Bold or Nude Lips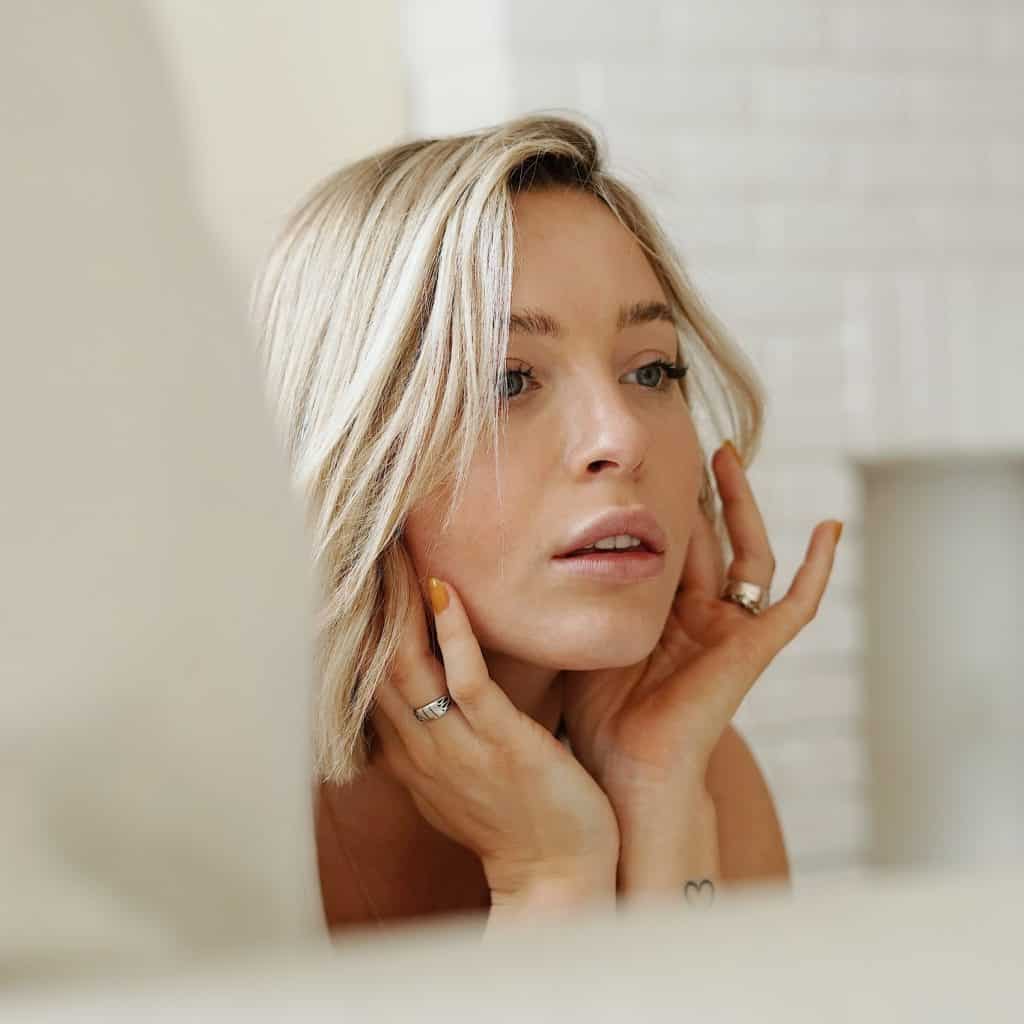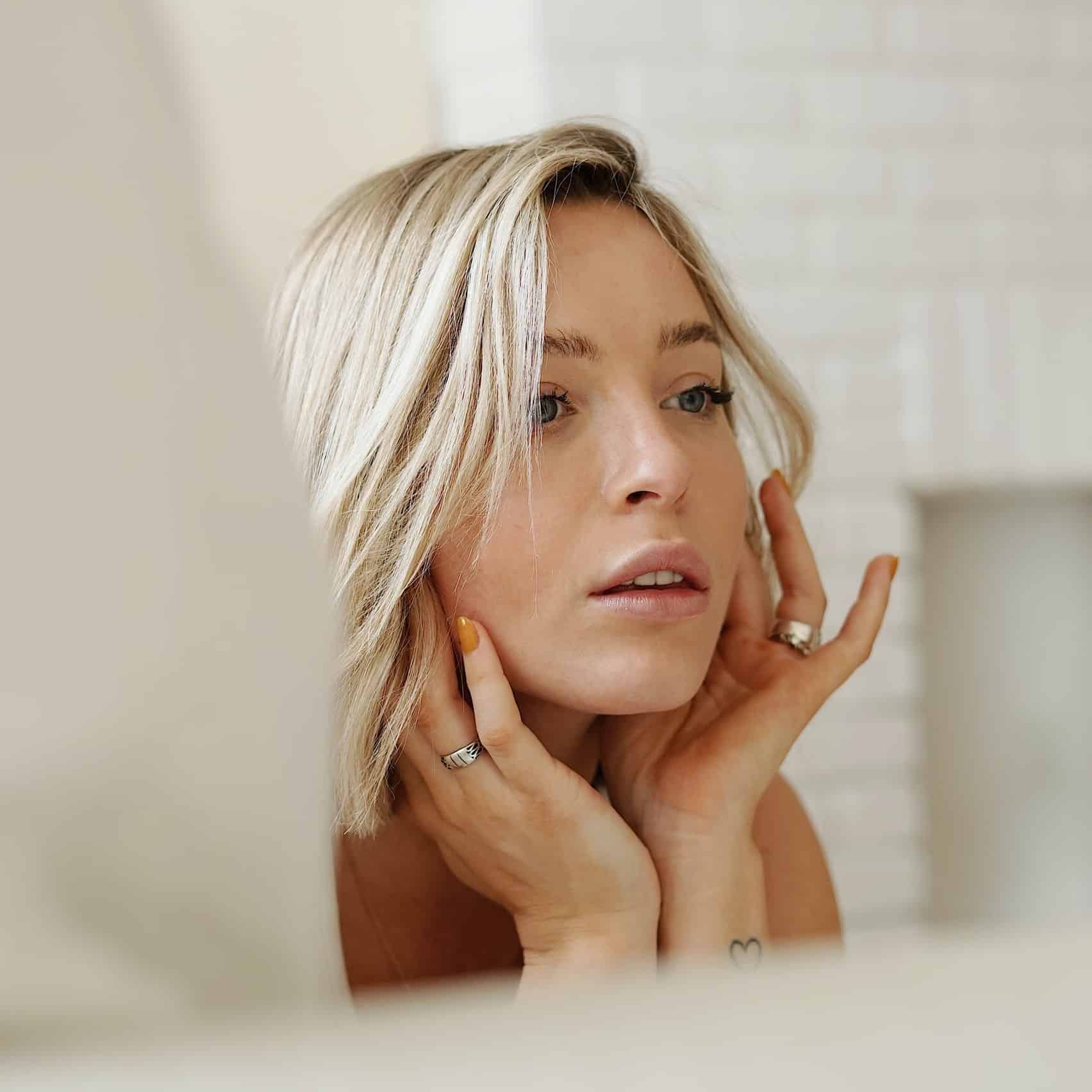 The shape and color of your lips play an integral part in being an aesthetic baddie. To capture the excellent baddie look, you can either opt for nude lips or bold lip colors.
If you are going for nude lips, ensure the lipstick shade matches your skin tone and has matte coverage. Nude colors can range from pale taupe to neutral beige to rich brown. You can also opt for a mauve lip color to add some subtle color and be classy.
If you are going for bold lips, the classic ruby red, plum, and maroon colors are the way to go. However, whether you are going for bold or nude lips, make sure they look plump and fuller. You can achieve fuller lips by overlining them before applying lipstick.
Perfect Eyebrows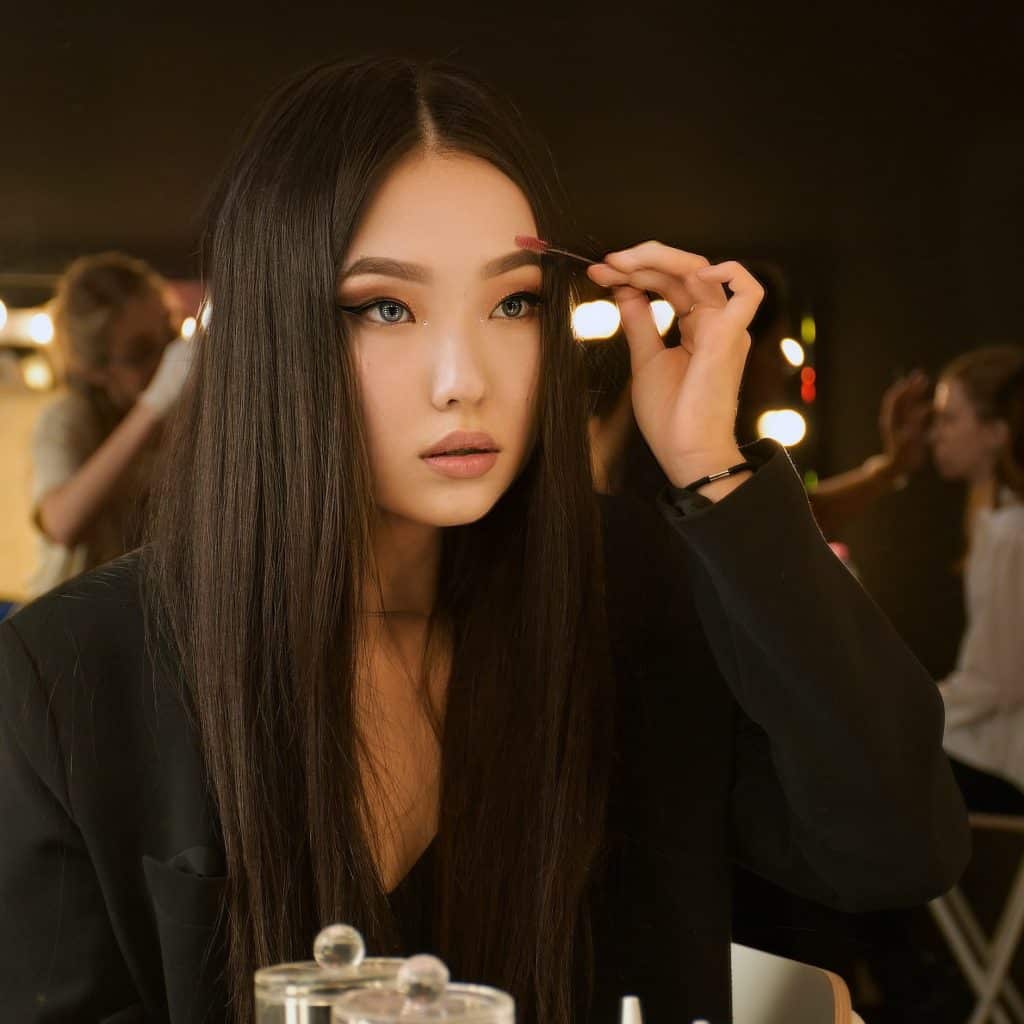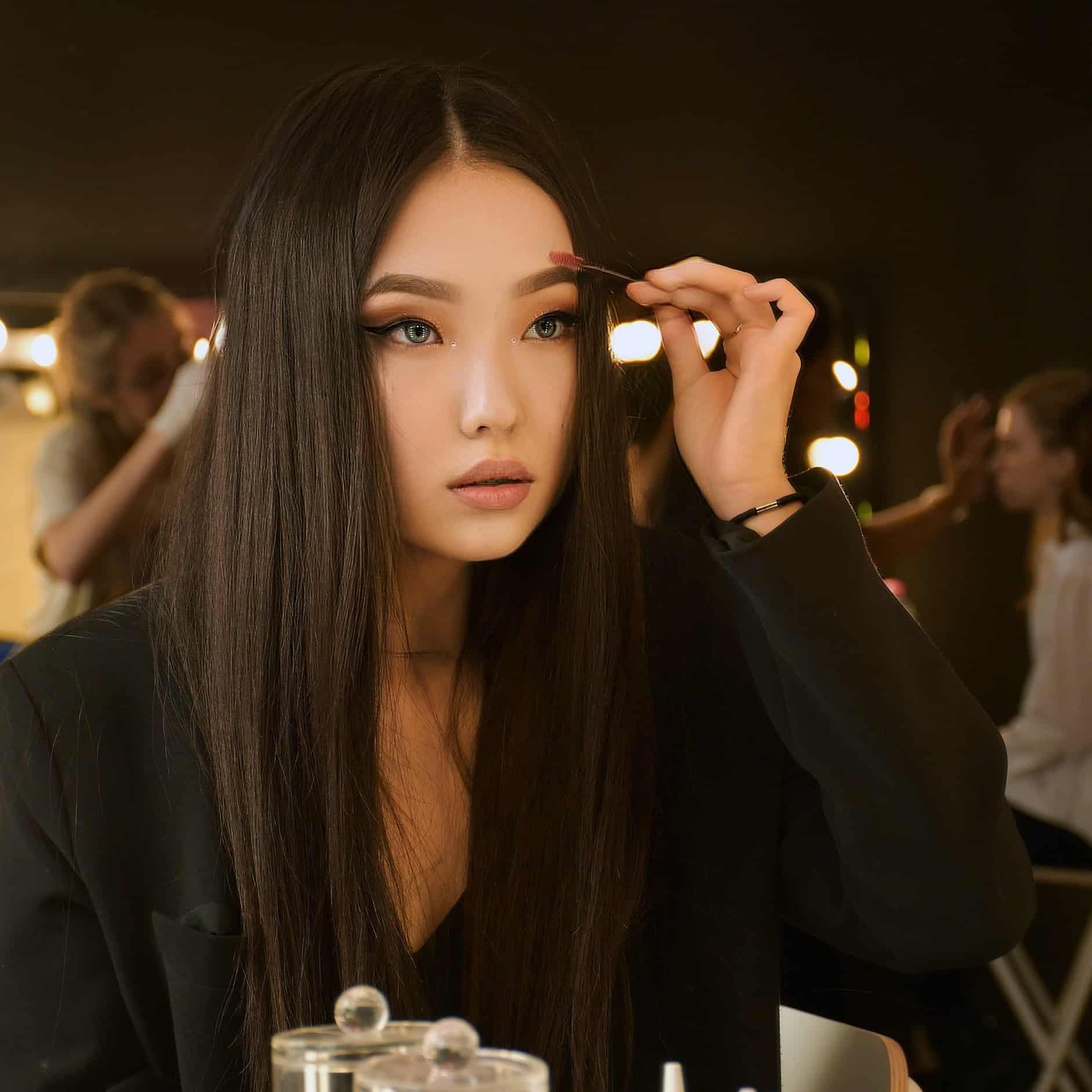 When going through your Insta feed, you will notice that the influencers' eyebrows are always on point. Eyebrows have a massive influence on the whole structure and appeal of your face. If you have never groomed your brows, now is the time to start. Try micro blading to get a more defined pair of brows.
If you are not ready to make such a commitment, you can settle on an eyebrow pencil, pomade, or pressed powders. Shape your brows by shaving them with tiny razors, threading, or waxing. Right now, full and lush-defined brows are all the rage.
Extra Long Lashes
Besides shaped eyebrows, you also need lush lashes to make your eyes look more enticing. Applying a few coats of good-quality mascara or a set of false lashes can do the trick. You can also opt for getting eyelash extensions to have naturally thick-looking and long-lasting lashes.
Statement Nails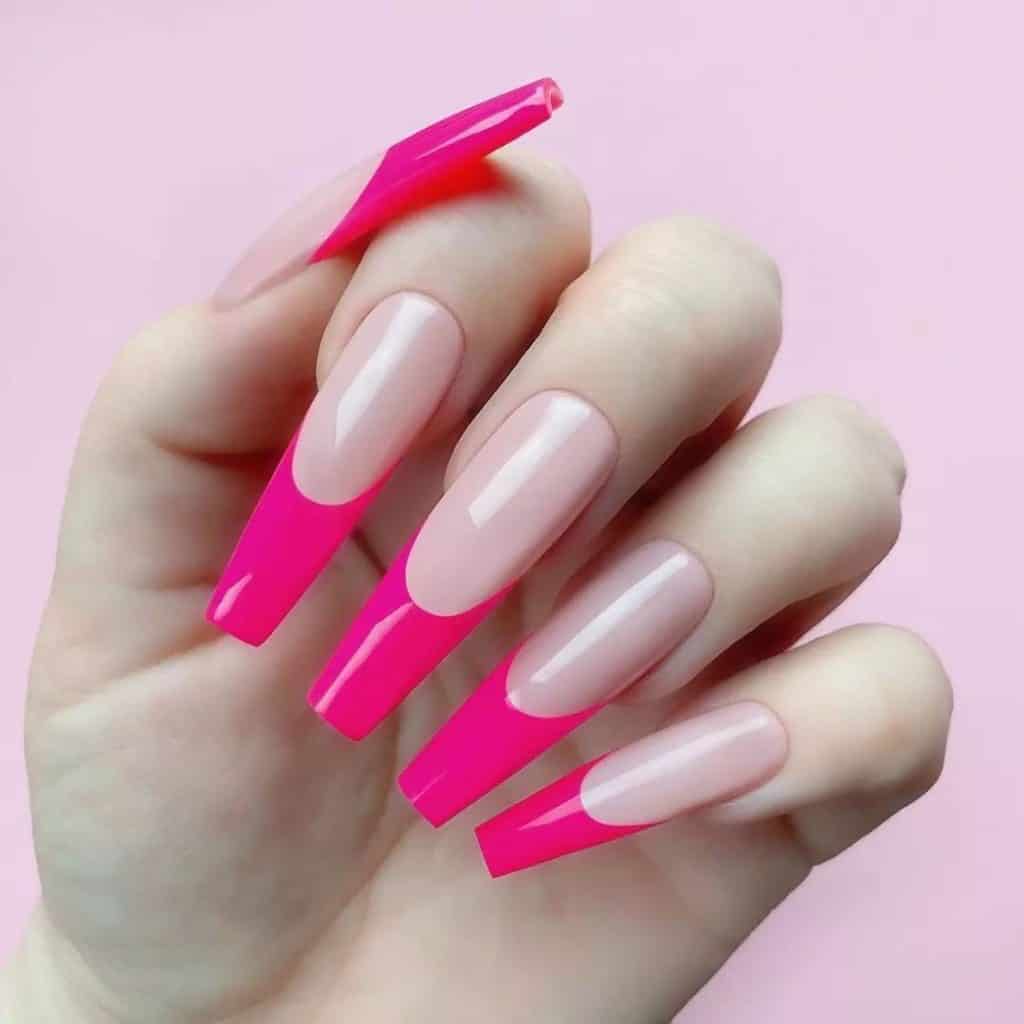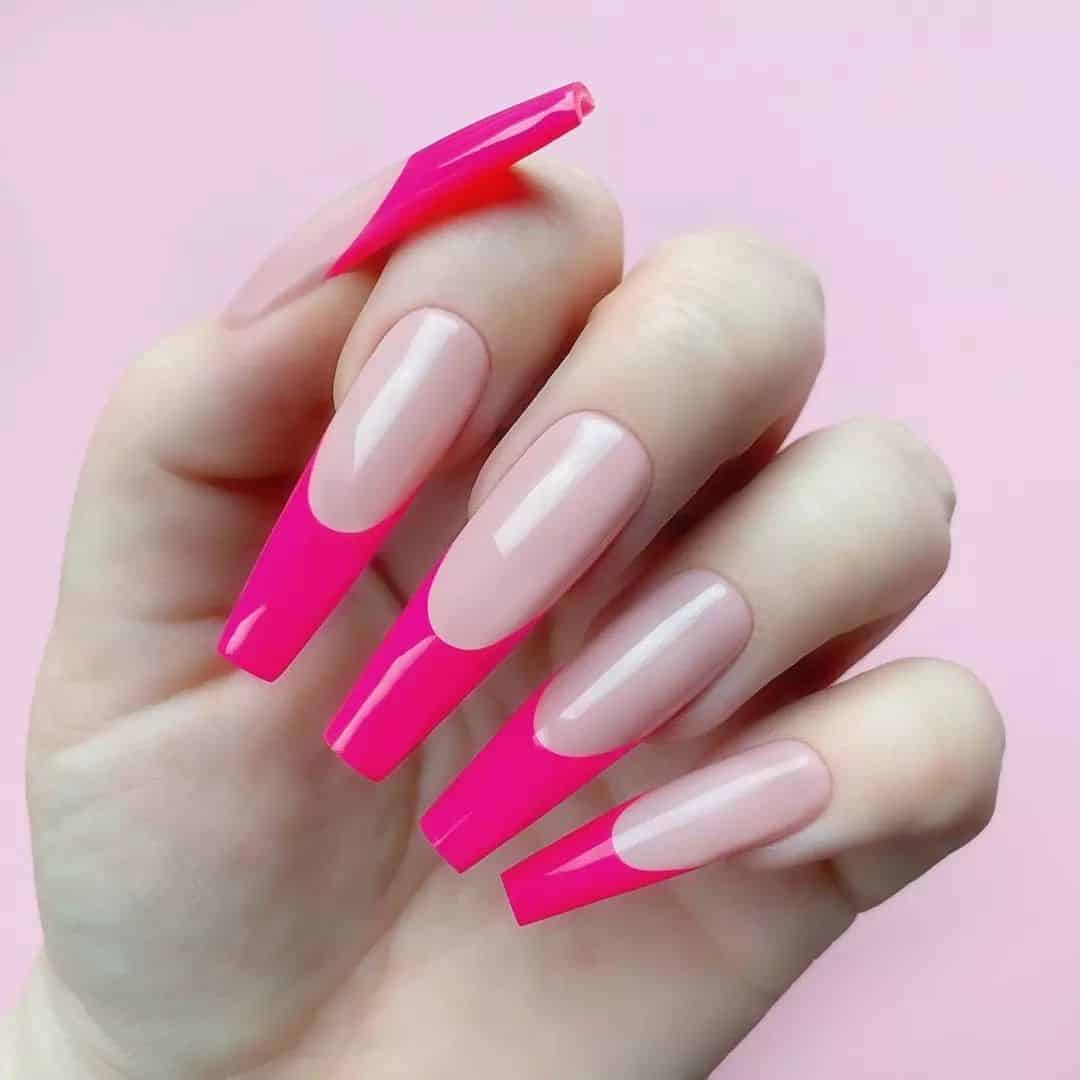 Fabulous nails also play a crucial role in being a baddie. You can show your attitude and let your hands speak for your great personality by having beautiful nails. The shape of baddie nails is usually long and pointed, similar to the almond shape.
You can grow strong and healthy long nails and put on a base coat before applying nail polish. Matte nail paints are the rage at the moment. Alternatively, you can try out acrylic press-on nails. The long acrylic nails can be accessorized in many innovative ways and can create a statement. You can also try out different nail art and designs to make your nails more eye-catching.
Read: Everything You Need From Beyond Polish To Up Your Nail Game
Perfect Winged Liner
Winged eyeliners have always been a timeless classic. It has been the reliable go-to as it can flatter any eye shape. Eyeliner can instantly create drama and a statement without much effort. Your baddie aesthetic won't be complete without a smooth eyeliner on point.
Blinding Highlighter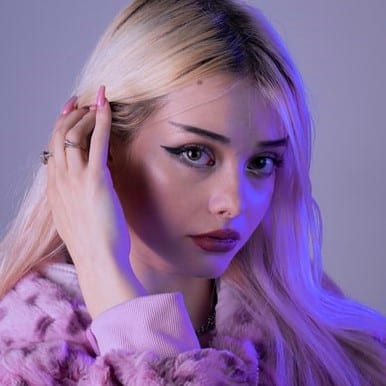 You will notice that Insta baddies and celebrities have this amazing glow. This glamorous sheen is effortlessly achieved by blinding highlighters. It is best to use a tapered highlighter brush and pack it with a powder highlighter. Then, apply the highlighter on the cupid's bow, the tip of your nose, and your cheekbones. You can also use cream or liquid highlighters.
Baddie Personality and Self-love
Being a baddie is all about attitude and being proud of who you are. It is a modern embodiment of loving yourself and accepting all your quirks and features. By being yourself and flaunting your best features, you can be confident and have a captivating presence in any room.
Being a baddie is also having self-respect and not letting anyone else demean you. You have come a long way in building and loving yourself. You indeed will have the ability not to let anyone rain on your parade. However, if someone does have the audacity to talk down to you, do not be afraid to put them in their place.
Let everyone know that you do not put up with anyone's nonsense and that you are an unapologetic queen.
How To Be A Baddie – Conclusion
If you want to revamp yourself, aiming for the baddie aesthetic is the way to go. Do not stress out yourself much, as being a baddie also means being comfortable in your skin. Embrace your confidence, your body, and your sex appeal. You are already a baddie inside; it is just waiting to bloom. 
Read This Next: