Do you want to know about the toxin-free bath bombs that don't contain dye? I don't know about you, but the thought of adding anything artificial to my bathwater makes me cringe. What's so relaxing about sinking into a tub of toxins? When I found out that most bath bombs contain synthetic dyes, I wasn't happy.
After a bit of research, I found out that even my favorite bath salts and bath bombs contained artificial dyes! What's the point? Aren't baths supposed to be relaxing?
I was on a mission to find bath bombs and bath products that don't contain dye, and I'm happy to report that there are plenty of options out there.
If you're looking for bath bombs that are free of any synthetic dyes, you've come to the right place! These beautiful bath products get their color from natural ingredients like herbs, clays, and fruits. Each one is unique and sure to leave your skin feeling soft, smooth, and rejuvenated.
1. Life Flower Bath Bombs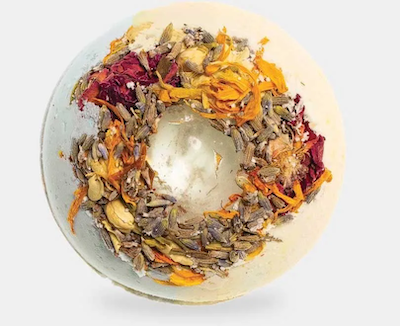 These bath bombs are some of the most beautiful I've ever seen. They come in many varieties, each made with natural ingredients. The "Flower Child" bath bomb is handcrafted with peppermint and locally-grown herbs. This bath bomb also contains CBD and cleansed/charged quartz!
Made in small batches, these bath bombs are a bit pricey. However, I think its worth it knowing that I am soaking in something that is all-natural. Check out their "most wanted" set if you're looking to try something new.
2. Even Keel Soap
Even Keel Soap has a huge assortment of natural bath products. I love that they come packaged in sets of 6 small cubes, as opposed to one giant bath bomb. I can't be the only one that has tried to smash a bath bomb in half because it was too large. These natural bath bombs are made with essential oils and clay. They also have a good selection of bath teas, bath salts, and even facial products!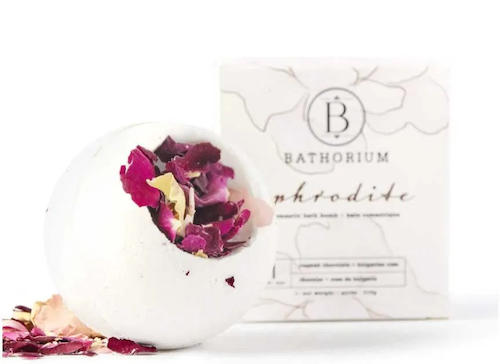 Bathorium is a well-trusted brand in the clean beauty world. This brand is all about having the best bath experience possible. They have a wide range of natural bath products, including bath bombs, bath salts, and bubble baths. Their products are made in Canada and 100% cruelty-free. They even have bath products for kids!
I love this brand because it's completely focused on the bathing experience. They don't sell other products like shampoos and face washes. If you're looking for a natural bath bomb that lives up to the hype – look no further than Bathorium.
4. Etsy
If you are looking to support smaller creators, you may want to shop for your bath bombs on Etsy. Bath bombs are relatively easy to make, so lots of people sell them in their shops. You can find the specific bath bomb you're looking for by shopping for "dye free". You would be surprised at the selection available, and you're supporting a small business!
5. Osmia Organics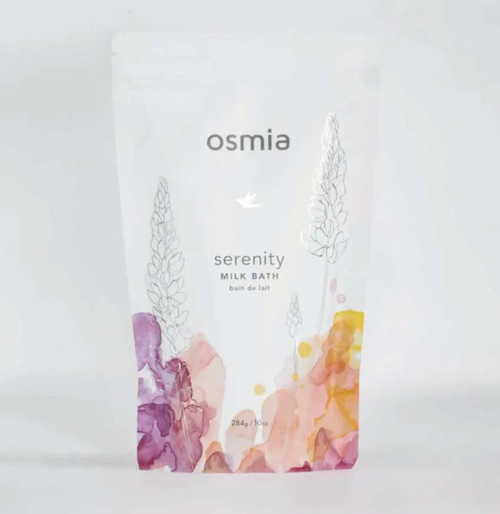 While not technically a bath bomb, Osmia Organics offers a wide range of high-quality bath products. Their bath salts and soaks are favorited by many, including some A-list celebrities! If you're looking for something clean and luxurious, Osmia has you covered. They don't use synthetic colors, synthetic fragrances, or parabens in any of their products. Osmia is a company that I stand behind as they are well-respected in the world of clean beauty.
6. Whispering Willows Soaps
Whispering Willow has many clean bath soaps and bath salts available. They also have linen sprays and moisturizers but I won't get into that today. All of their products are carefully crafted with natural ingredients to reduce the number of chemicals in your home. Their brand is all about taking care of others, and taking care of yourself. 10% of all profits are donated to charity.
7. DANI Naturals
DANI naturals makes products that are all natural, vegan, and sulfate free. All of their products are crafted with love in Oregon. DANI is committed to making products that are sustainable for the environment. Their containers and packaging are 100% biodegradable. Currently, they have a decent selection of dye-free bath bombs available for sale. They come in many amazing scents, such as coconut hibiscus and passionfruit. What better way to relax than closing your eyes in the bath and pretending you are on a tropical island! These bath bombs are also at a very reasonable price point considering they are high-quality and free of synthetic dyes and fragrances.
8. Soaps By A Chemist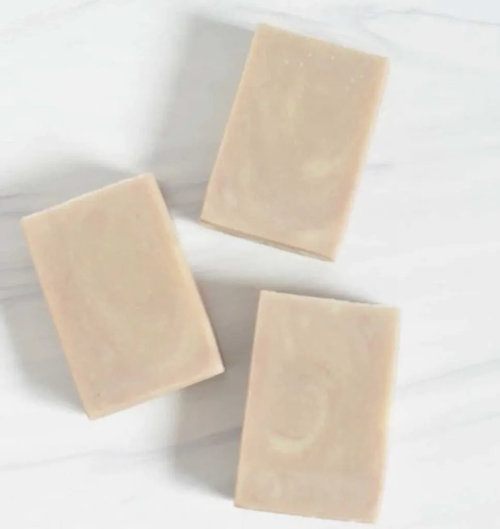 These bath bombs are all formulated with essential oils and natural herbs for fragrance. You can purchase these bath bombs in a wide range of scents, such as lavender, chamomile, and lemongrass. The bath bombs are handcrafted in California by a woman named Charlotte (who is a chemist!). She runs this small business with a strong mission – to create luxury products with a minimal ingredient list. She also has lots of beautiful soaps available for sale, including some made specifically for men if you're looking for a great gift!
9. Better For You Bars
The name says it all in Better For You Bars. This company has a mission to create bath products that are not only better for you, but better for the environment. Handcrafted in Alaska, their products use simple and honest ingredients. Their packaging is also eco-friendly as they focus on reusing and recycling as much as they can. In addition to beautiful bath bombs, they also have a variety of soaps for sale. Alaskan Quartz Soap? Yes please! Check out this company for some wonderful all-natural bath options.
Luckily, the demand for all-natural products has really increased over the last few years. So, there are more and more companies popping up that are offering beautiful, handmade, all-natural products.
Bath bombs are no exception! There are plenty of non-toxic, all-natural bath bombs available on the market and there is no need to compromise your health for a little bit of luxury.
Are there any natural bath bombs that you love? Let me know in the comments below.
Read this next: 12 Best Cruelty-Free Clean Shampoos For Ethical Hair