It's important to do our part to help save the environment – even in small ways. So, we want to cover more eco-friendly, sustainable lifestyle brands to help us all do that.
One of the brands we've recently tried that ticks these boxes is Pela. It's an accessories brand that has done its part to change the face of the phone case industry.
How? By providing cute, everyday phone accessories made from recyclable materials.
We bet you've seen this brand pop up a lot on Instagram or other social media sites. Today, we'll fill you in on why it's worth your time and money.
About Pela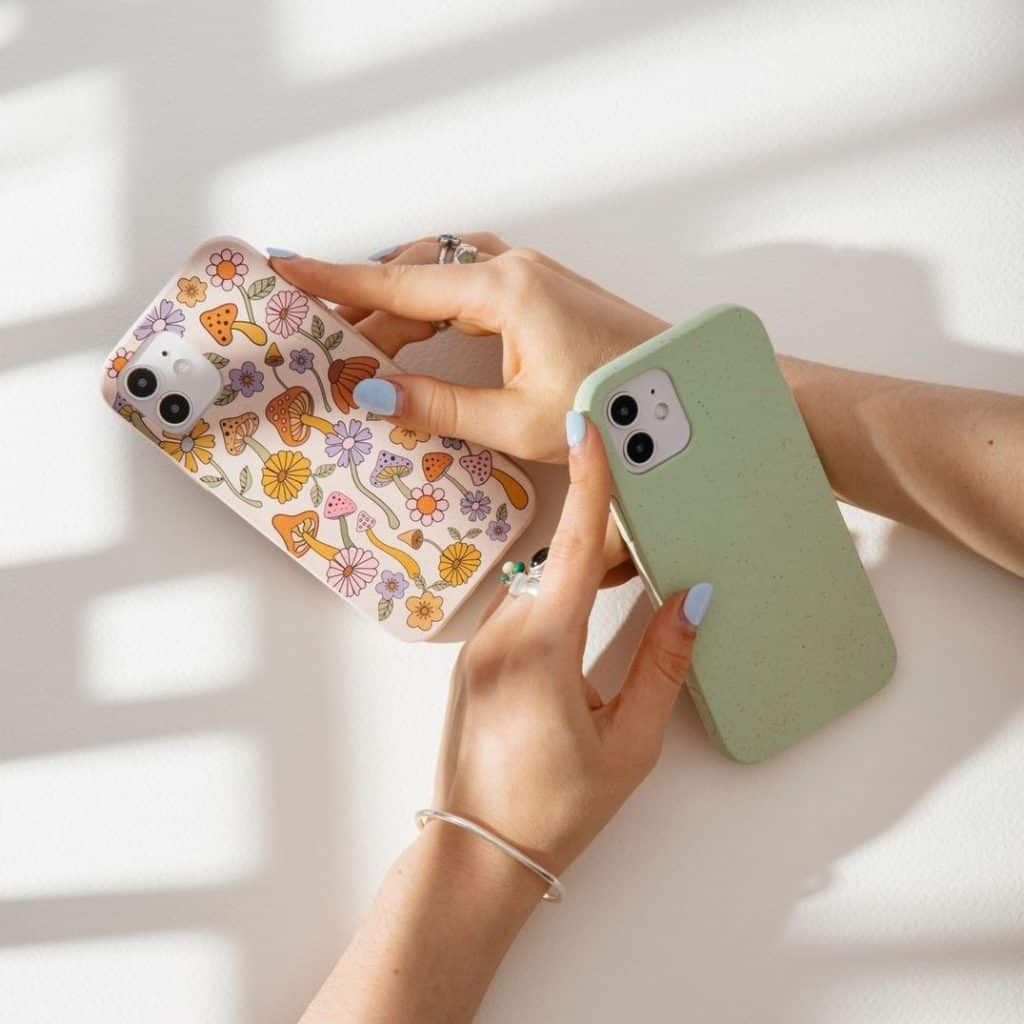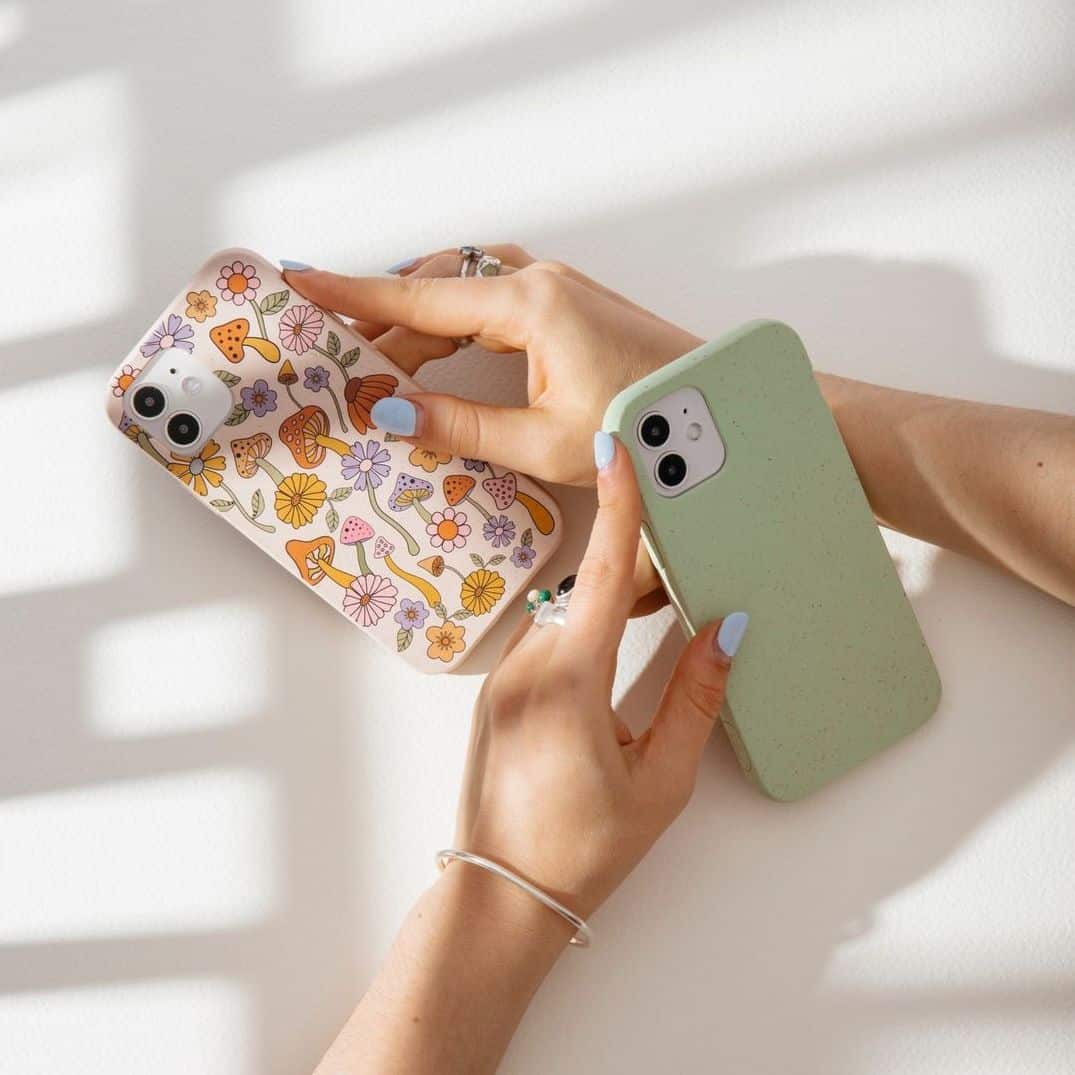 Pela started as a small, eco-friendly company in Canada with a goal to create products that would reduce plastic pollution. So, they came out with their flagship product: phone cases made of 100% biodegradable material.
People loved the fun eco-conscious designs so much, Pela has since expanded to a range of accessories, from AirPod cases and phone grips to sunglasses.
Pela's ultimate goal? To help contribute to a waste-free future. Learn about the brand's plans for reducing emissions in the future here.
True to its mission of reducing plastic waste, Pela uses sustainable production methods. They use 30% fewer carbon emissions and 34% less water usage than other business models. All in all, they produce about 80% less waste.
The company has been so successful that channels like CNN and Forbes have featured them. They also have a whopping 500,000 followers on Instagram.
Ordering from Pela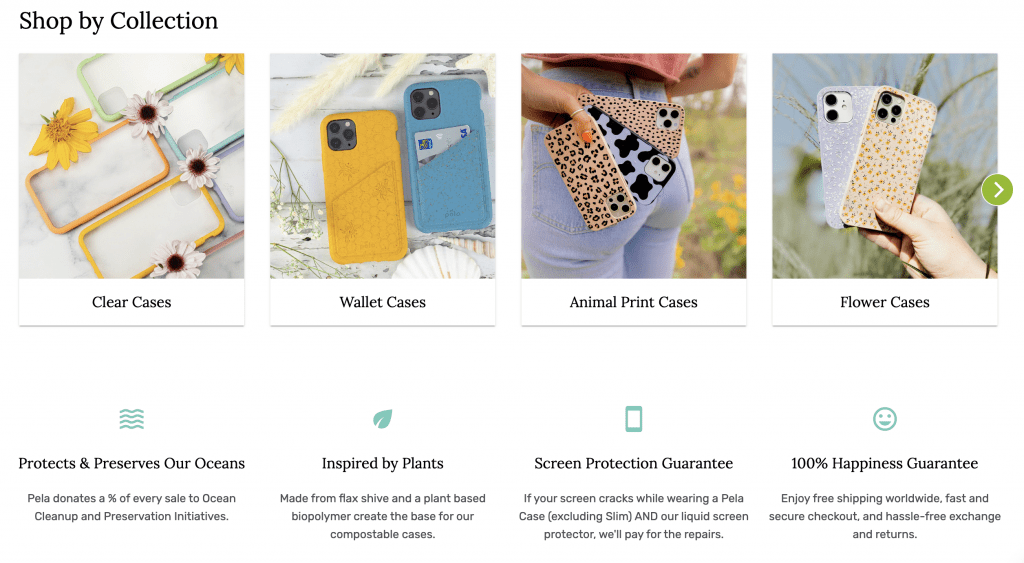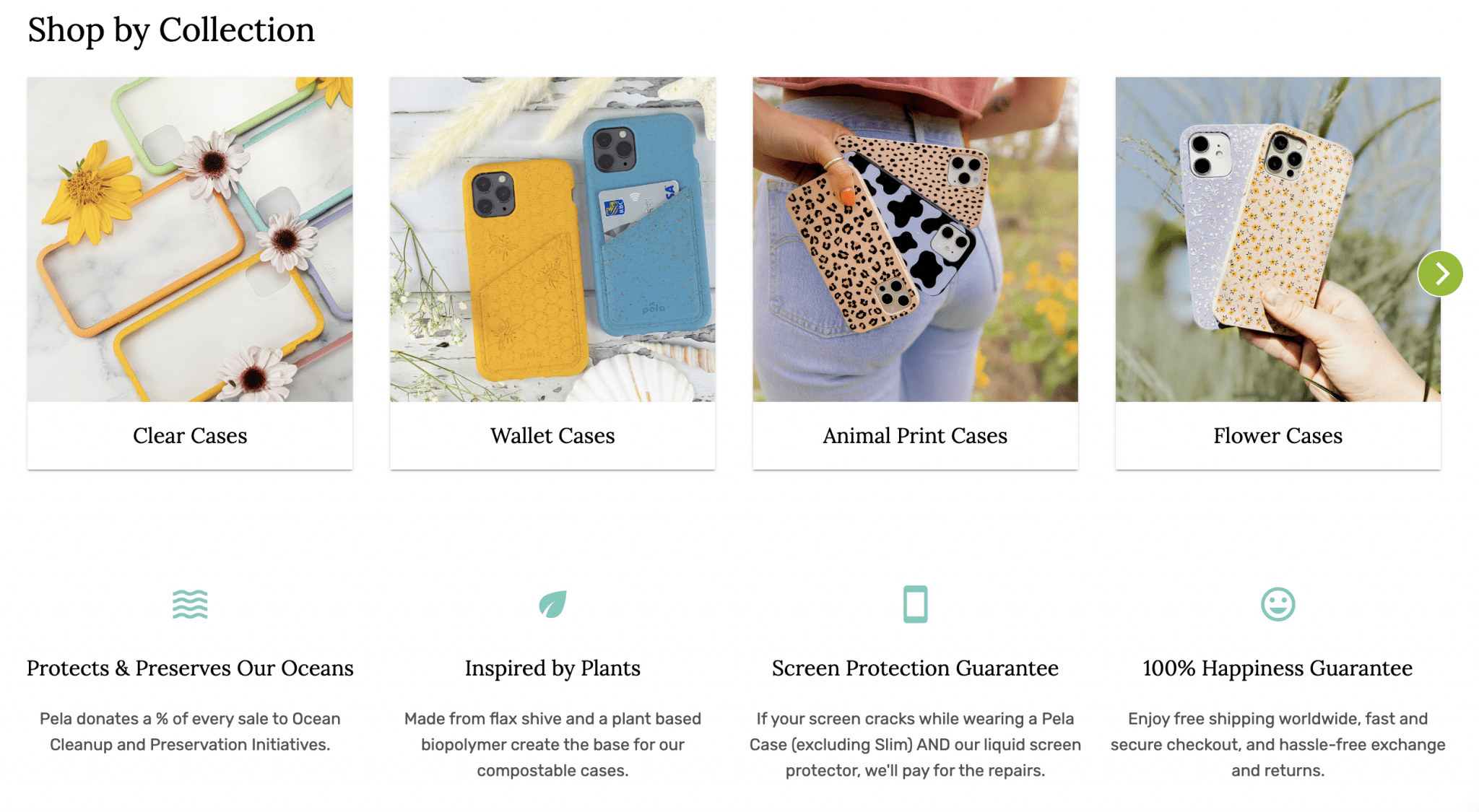 On the website, you can shop for phone cases, Airpods cases, sunglasses, and even watches. All these products are made with recycled materials. However, they're still charming and gorgeous in design!
Since phone cases are their crème de la crème, expect to see a wide variety of them. You'll find clear cases, wallet cases, floral patterns, tie-dye colors, and more. They fit both iPhones and Android phones.
These cases are made with Pela's patented Flaxstick – a plant-based material made from the "waste" of typical Flax harvesting/production. It protects the environment and is natural.
Curious to see how they produces their goods? Check out this video to learn more.
Pela also has a great protection guarantee for these products. If your screen cracks while you're using their case, they'll cover the repair costs. That gives you a 100% "happiness guarantee", as they like to call it.
With each purchase, you get free shipping anywhere in the world. And if you're not happy with your product, you can get it exchanged or returned within 90 days.
You May Also Like: C Cup Breasts – Perfect C Cup Boobs Example, Comparisons & Best C Cup Bras
Pela Black iPhone 13 Pro Case Review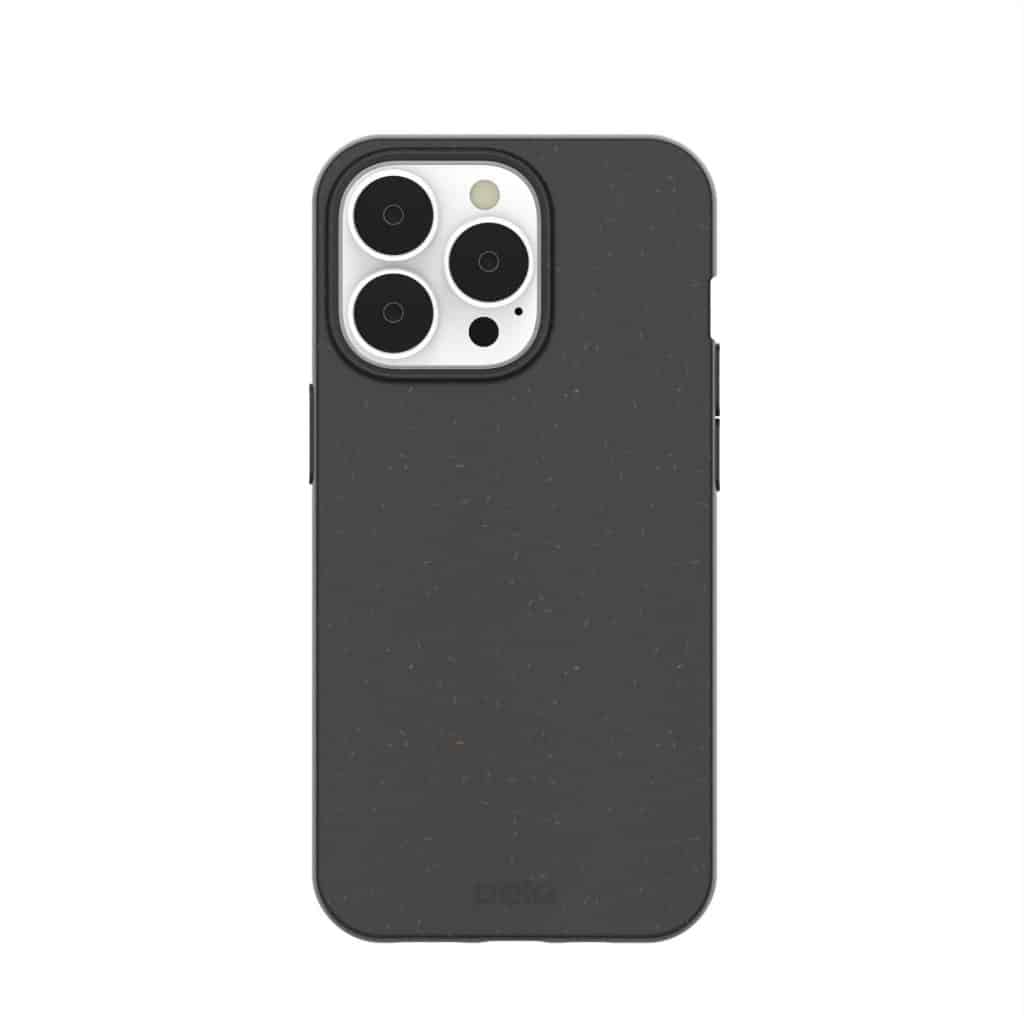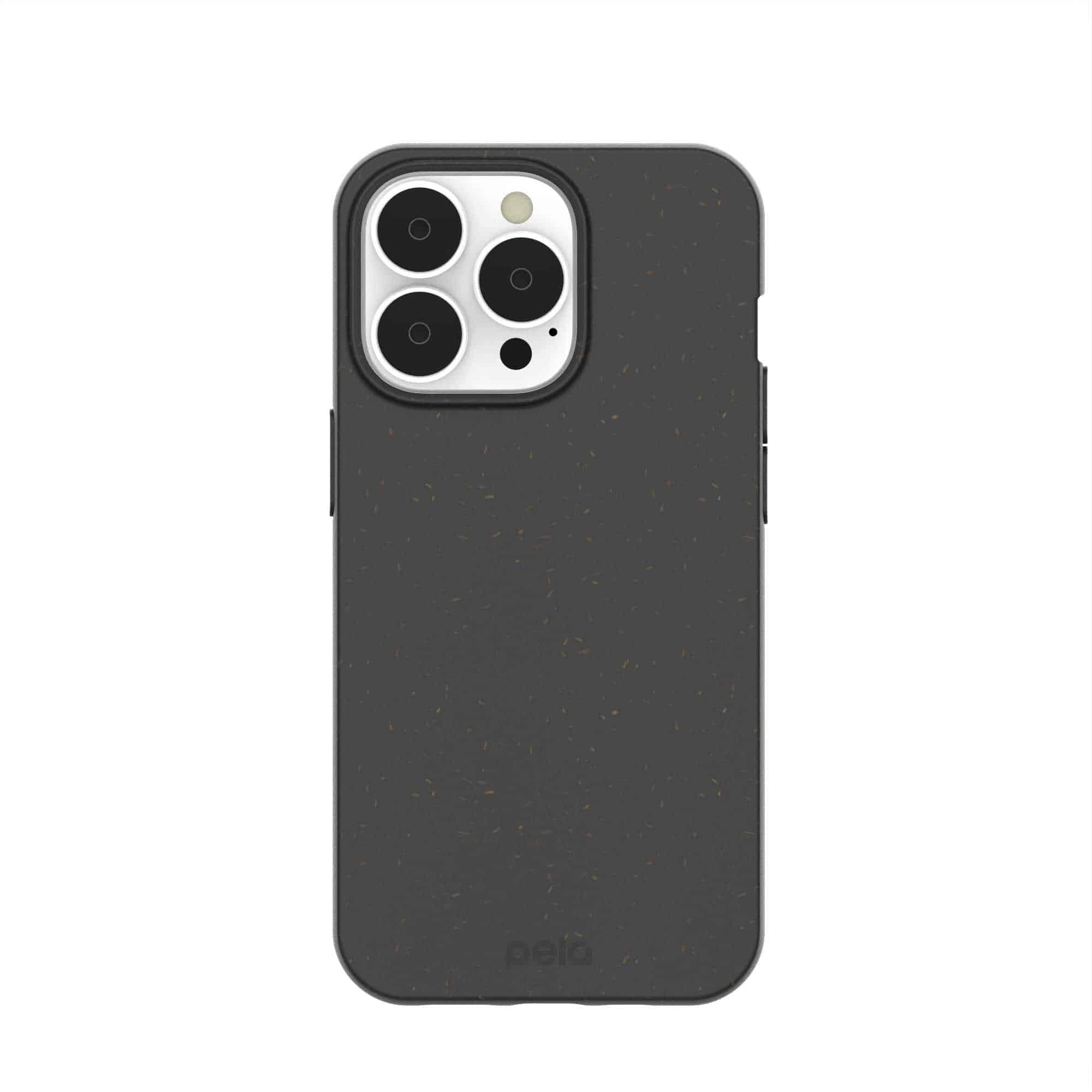 Let's take a look at a classic, simple black phone case from Pela. Like all of the brand's cases, this one is soft and flexible, but very durable. It helps protect your phone and screen from damage if you drop or bump it into a surface.
The case has a very thoughtful design to ensure you use your phone's features with ease. You'll find precision cuts around your phone's speaker and volume buttons. They're also made to be sleek and smooth, so they don't feel extra bulky in your pocket.
It's made with compostable bioplastics and floxstic straw. These recycled and naturally-derived materials are free of lead, BPA, and phthalates.
What customers like about it:
Cute design and smooth texture
Fits the phone very well
The edges are sturdy and help protect the screen
Has enough grip so that the phone won't slide off the table
Makes customers feel great for helping protect the environment
Pela Reviews
Pela has a fantastic score on Trustpilot at 4 out of 5 stars. On their official website, they have lots of glittering reviews from happy customers.
The brand even has some reviews on YouTube, where people are excited to show off their products. One person who did exactly that is Sarah Tran.
Sarah came out with a video to review a new Pela case model in comparison to her old one from two years ago. She found that her old phone case was too plain. But the new one is colorful and had more thoughtful details.
She also loves how well the case works for protecting her phone. "The case is designed to protect your phone from drops and bumps," she said. "If you drop your phone, it will be protected."
Ellie Josefina also made a YouTube review for Pela. She was very impressed by her new phone case purchase. "I love this blush color and I like the speckles in it," she said. "It has a nice texture too!"
She talks about the awesome customer service and shows people how to wash their cases the right way.
Pela Pros and Cons
Pela Pros:
Products are made with recycled materials
Eco-friendly, sustainable production methods
Stylish and sleek designs
20% off with code

CAKESTYLE

They have a 100% happiness guarantee
Great reviews online
Free shipping worldwide
90-day return window
Pela Cons:
Lighter-colored phone cases may stain
Is Pela worth it?
Yes, it is! If you care about the planet and want to make the switch to more sustainable, eco-friendly brands, Pela is worth it. Not only does the brand help the environment, but the product designs are cute and durable, too.
They also has free shipping worldwide. Plus, their guarantee of happiness gives you peace of mind with every order, and don't forget about 20% off with code CAKESTYLE.
We at CakeStyle have ordered some phone cases and accessories for ourselves too because they're that awesome. Check them out and tell us what you think.